If you want to get into the Halloween spirit and learn a language at the same time, this guide to the best scary movies and shows available on Lingopie is a great place to get the ball rolling for your Halloween watch list!
While you can't go wrong with classics like the Addams Family and Buffy the Vampire Slayer, we will suggest some more niche shows and movies for you to sink your teeth into this October.
Whether you are looking for a great new ghost story or Germany's answer to the Vampire Diaries, we have something new and exciting for you here.
Before we jump into our top picks, let's first look at how learning languages through TV can be beneficial.
Language Learning by Watching TV Shows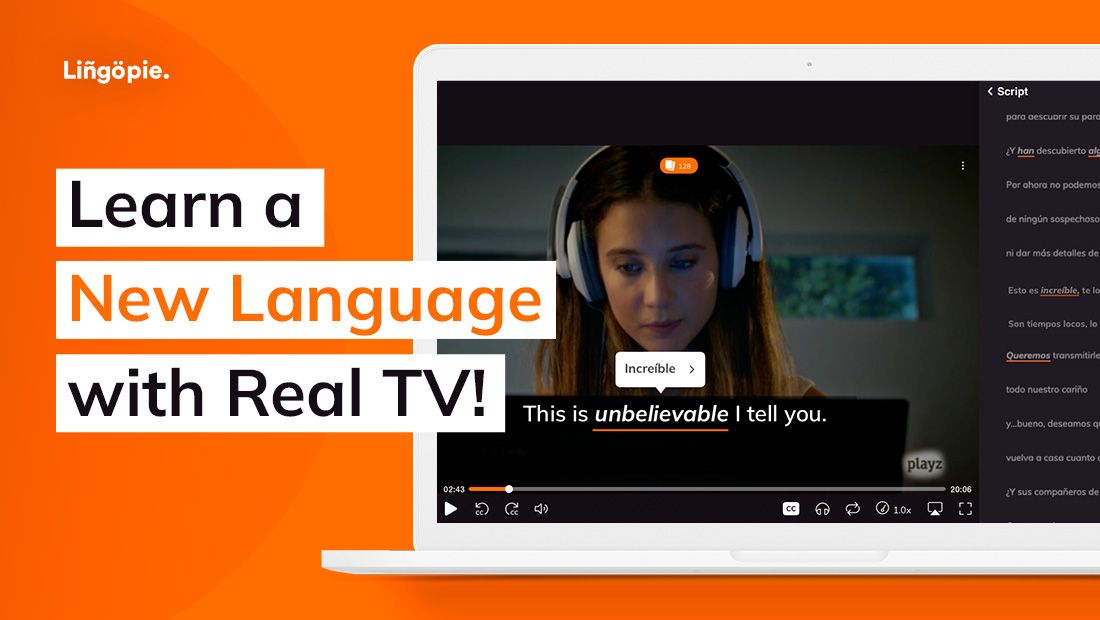 It is hugely beneficial for your learning process to be exposed to the natural and authentic language spoken by natives. Film and TV can expose you to this natural language in context.
What's more, having fun while learning can make all the difference to how well new words, phrases, and grammar points stay in your head.
So, when you've finished reading this post, why not check out Lingopie, a streaming service dedicated to language learning by immersion in great foreign-language films and TV?
With Lingopie, you can binge some great spooky shows and special Halloween episodes whilst developing your language skills in Spanish, French, Italian, German, Portuguese, Korean, Japanese, and Russian!
The Best Halloween TV Episodes and Movies
1. The Cold Spot (Spanish)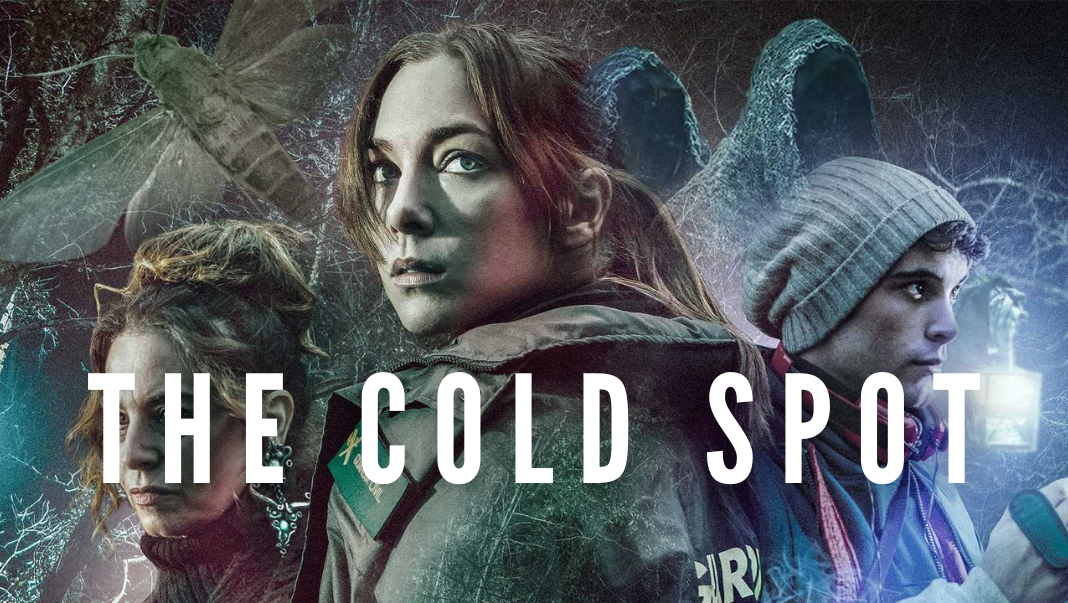 This 6-part Spanish show is the perfect pick for Spooky Season. A young man obsessed with the supernatural travels to Galicia on a mission to prove parallel worlds exist.
However, instead, he finds a body. Sit back with some Halloween candy as our main protagonist embarks on a journey between the living and the dead and his own demons find a way to come out.
See also: Learn Spanish with the 15 Best Telenovelas
What You'll Learn
Besides general vocabulary about supernatural phenomena, this show also features some Iberian mythology.
It is based on The Wild Hunt, a mythical motif known across Europe. Or, as it's called in the rural northwest of Iberia, La Santa Campaña.
2. Inhibited (Spanish)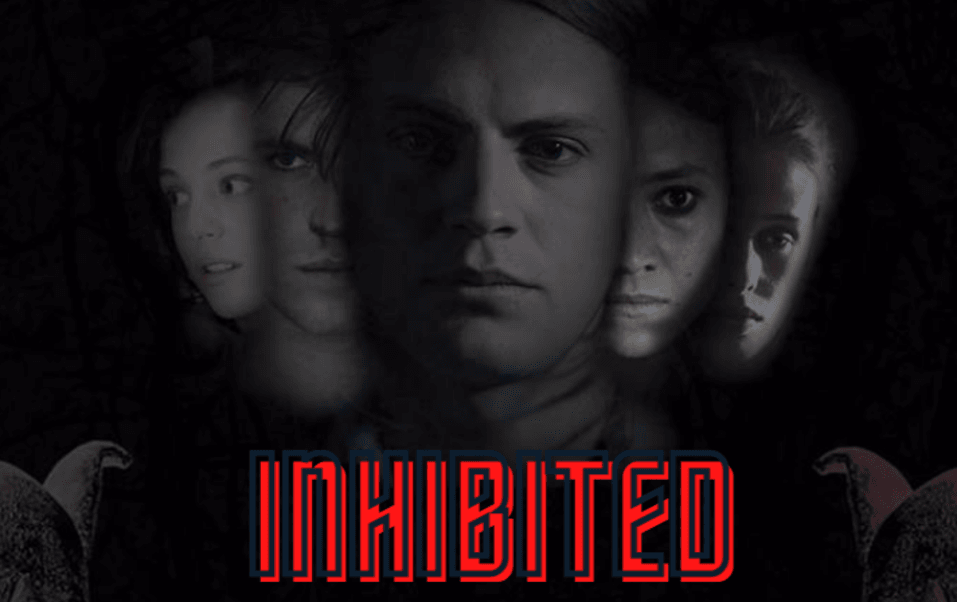 This show has 7 episodes and tells the story of a high school reunion that goes downhill very quickly. The young friends find themselves locked inside a country house they hired for the occasion. Anxiety, stress, and hunger break any unspoken vow of loyalty among them.
This Is the End meets Sabrina the Teenage Witch in this thrilling and sinister Spanish drama.
What You'll Learn
This series offers valuable practice for informal communication and ways to address friends.
You can use this dramatic show to become more authentic and natural sounding in Spanish and develop the confidence required to strike up a natural and friendly conversation.
3. Under the Net (Spanish)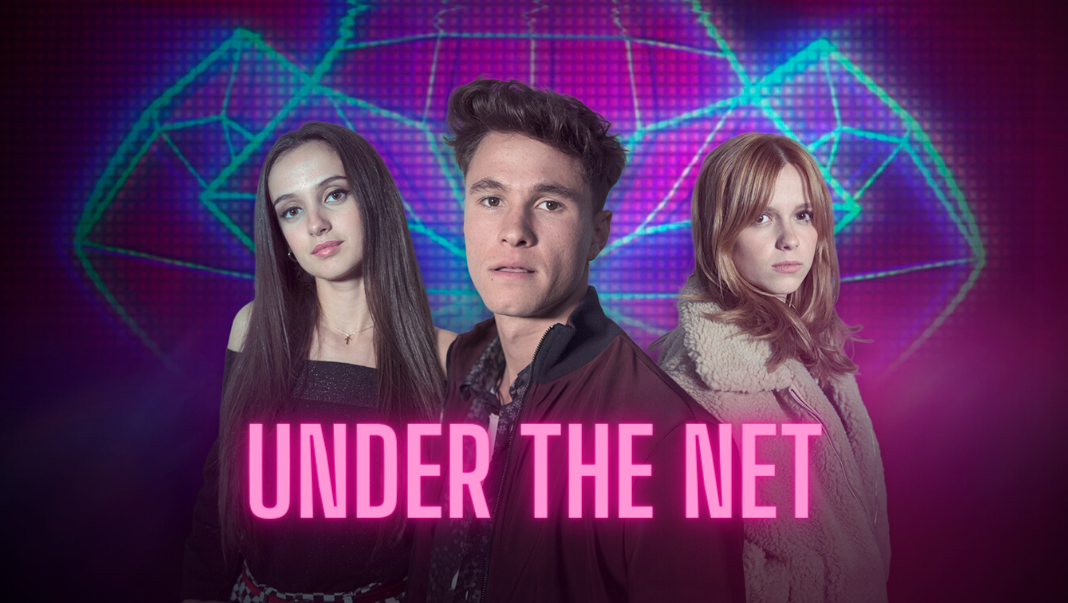 In this 6-episode show, the internet is a modern-day genie in a bottle. It has the ability to grant wishes, but there are conditions to meet. A group of young people get caught up in this internet chain of favors and team up to expose their mysterious organizer.
If you liked Nerve (2016), which was something of a scary movie itself, Under the Net is the perfect addition to your spooky TV and movie night.
What You'll Learn
Build your Spanish vocabulary about the internet and social media as well as words related to school, friends, and family with this tech-themed thriller.
4. Mortus Corporatus (French)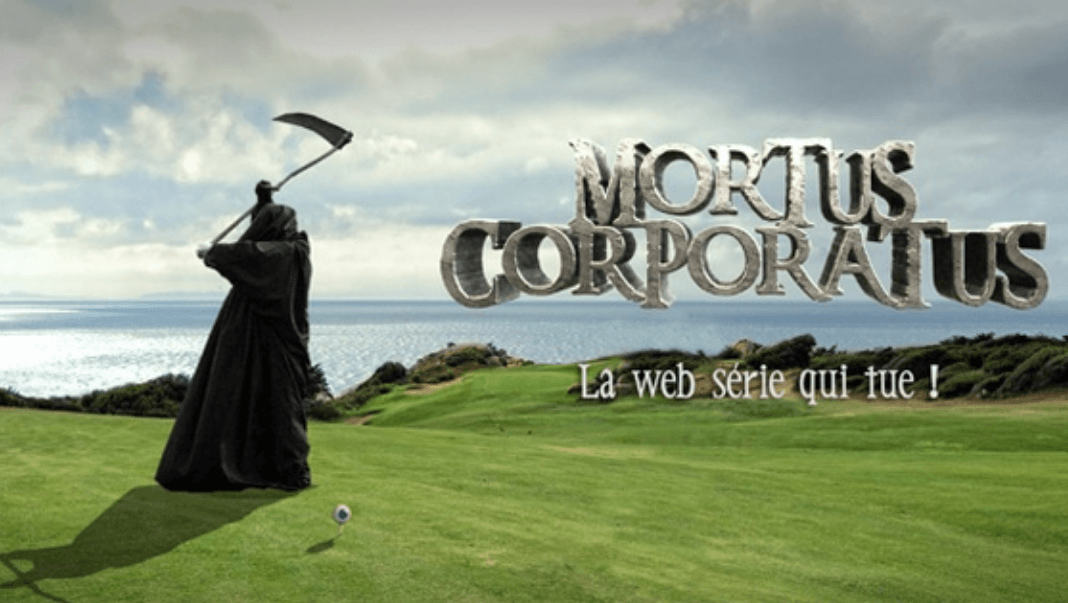 This 2-season, 18-episode show explores a brilliant concept. It is a depiction of the life-to-death industry as lived by its insiders.
Founded by The Grim Reaper, Mort Inc. has many employees taking care of the countless departments where dying is a possibility.
As well as providing great inspiration for a group Halloween costume, this show combines the ghoulish humor of Scooby Doo with the charm of Modern Family and delivers an easy watch for a happy Halloween.
Related: Learn French with Video: Our Top 10 Movies In French
What You'll Learn
For every cause of death out there, there's vocabulary. These employees deal with their expectations, failures, and achievements using intermediate-level French.
They celebrate their triumphs, and they swear when things don't go their way. Have fun with this web series' irreverent tone and look out for colloquialisms.
5. Fragments (Italian)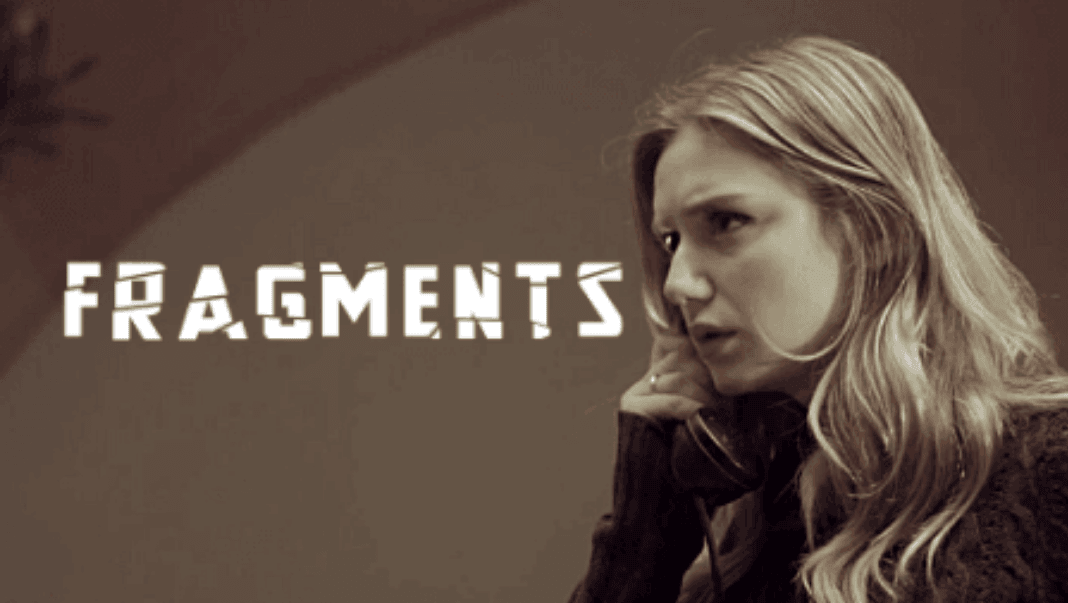 In this short psychological thriller, Alice finds herself in a mysterious haunted house. She must journey through a forest and face challenges along the way in order to escape. Can she distinguish what is real life and what is just an apparition?
In a Twilight Zone-style mystery, Alice grapples with reality and whether or not she, or someone she trusts, actually has the potential to be a serial killer. This is a Halloween special for a mature audience.
Check out: The 10 Best Italian Series and TV Shows to Learn Italian
What You'll Learn
There is not a huge amount of dialogue in this short horror movie, but the vocabulary used is helpful. You will learn some names of common household items, as well as words relating to memory and a bonus curse word!
You will not be over-faced with vocab, so this is a great 12-minute watch for beginners.
6. The Last House on the Left (Italian)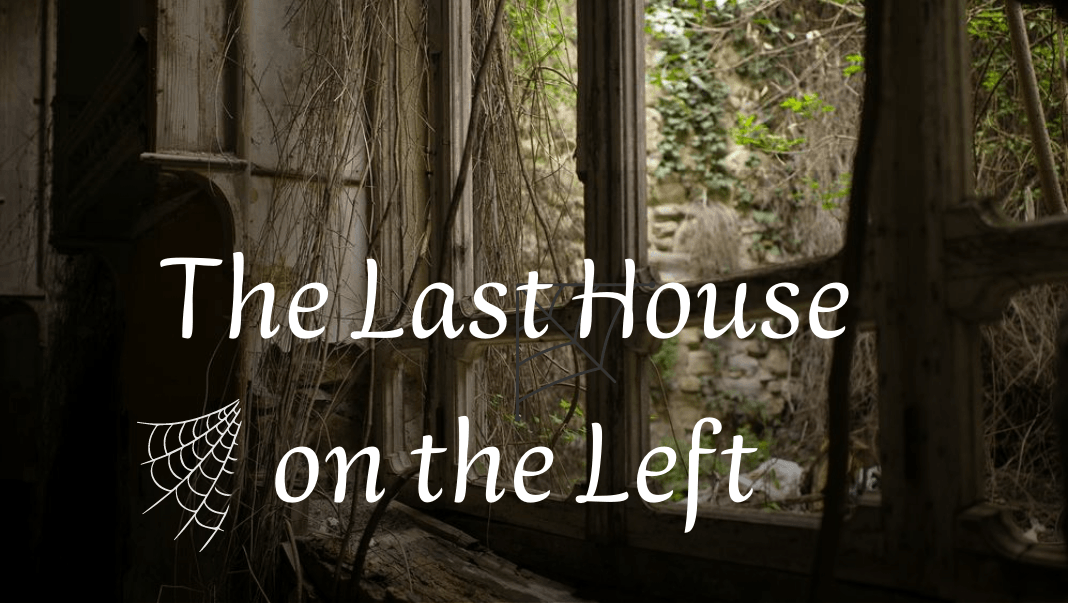 This four-part show takes us to the most spooky and mysterious places in Italy. From abandoned hotels and creepy villas to ancient castles and haunted psychiatric hospitals, this show captures the essence of Spooky Season perfectly.
Learn some new spooky stories that you can tell at your next Halloween party.
What You'll Learn
This documentary-style show provides a lot of useful vocabulary relating to property.
Moreover, the past tenses are used frequently when discussing past supernatural events. Scrub up on your ghost story vocab with this fascinating watch.
7. Pax Aeterna (German)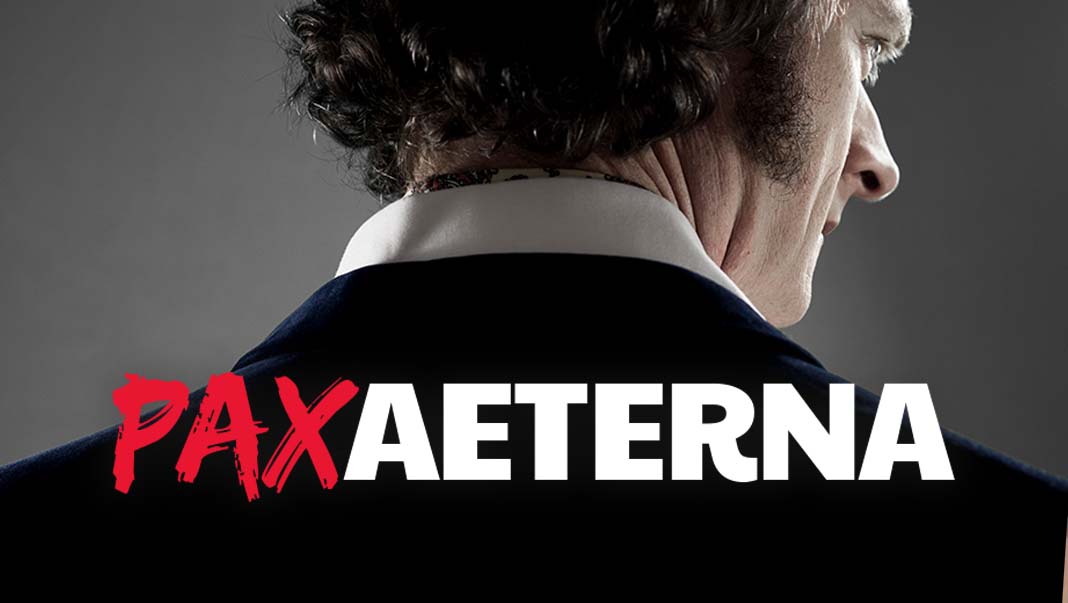 This 11-part series tells the thrilling tale of a secret vampire society that comes under threat from masked assassins. Meanwhile, Anna's rebirth as a vampire raises questions and a terrible secret.
Fans of Twilight, Buffy the Vampire Slayer, and The Vampire Diaries will surely enjoy this German thriller.
See also: Top 20 German Movies and Series to Learn German
What You'll Learn
Each vampire clan is associated with specific historical roots and sets of traits. This is a unique way to learn more about German culture and customs.
What's more, you can pick up the words for power, plotting, and political intrigue.
8. Parasight (German)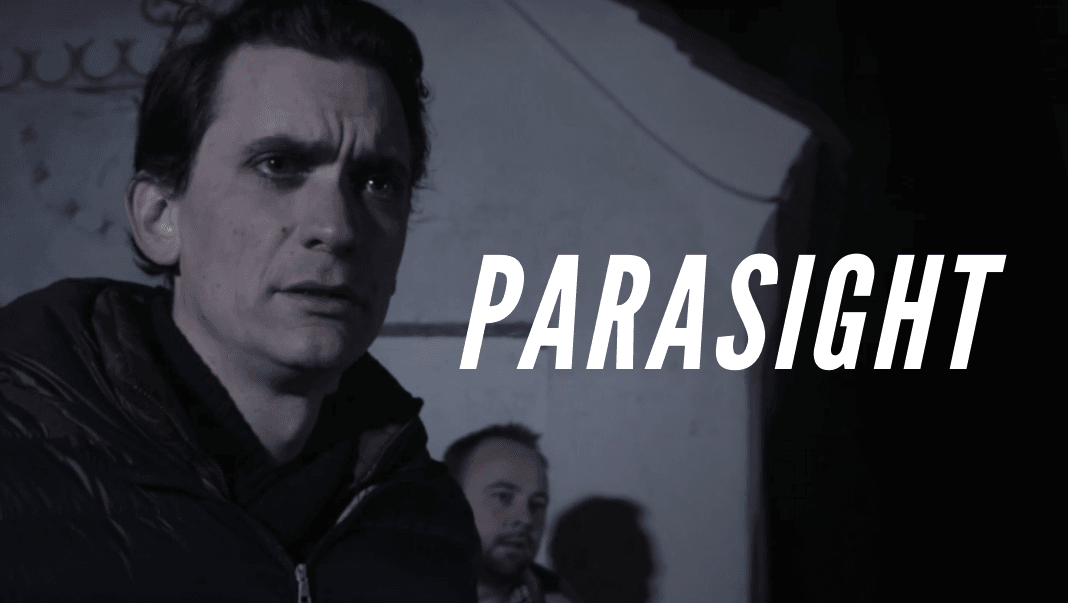 Parasight has 2 seasons, and a total of 8 episodes. In this show, Inspector Moser is assigned a strange case involving a drowned girl and a vengeful spirit. This ghost-hunting show is a great pick for Halloween night.
If you like the Haunting of Hill House, give Parasight a watch.
What You'll Learn
On top of the supernatural vocabulary and words relating to ghost stories that you will hear, you can also use this show to study informal conversations between friends and spot the occasional colloquialism or swear word.
9. Dark Room (Portuguese)
This is a short movie in which two friends find themselves locked in a dark room in a theatre and dance school.
What they find inside is more than just a scary presence, but also a new mutual understanding between them.
Related: Learn Portuguese with These 9 Brazilian Shows and Short Movies
What You'll Learn
This is a very short watch, so you can develop your spooky season vocab and pick up some words relating to theatre all in under ten minutes.
10. The Forest of Lost Souls (Portuguese)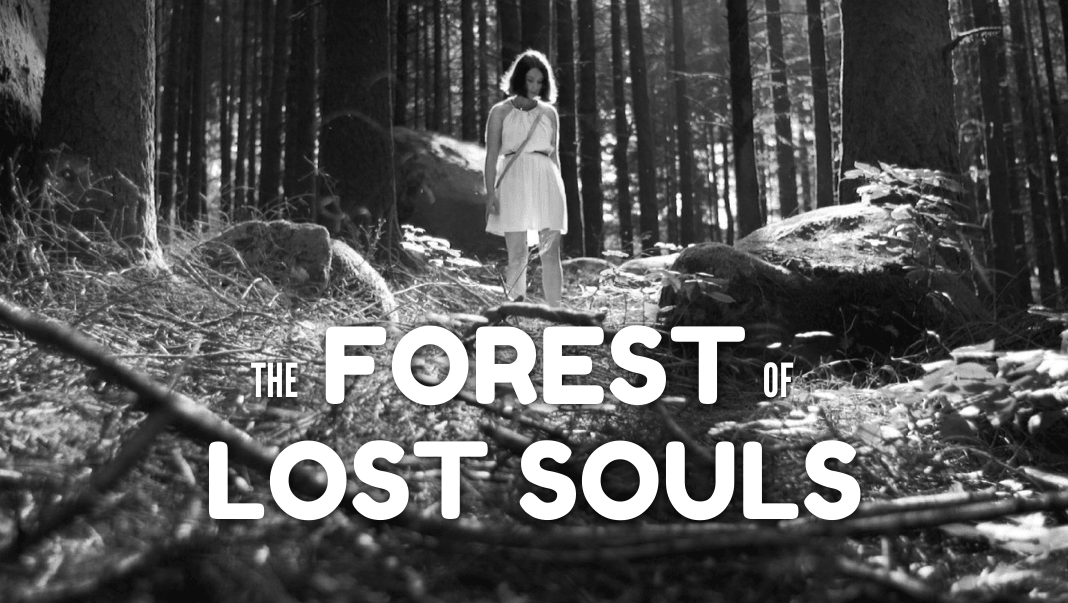 In this slasher drama movie, the Forest of the Lost Souls is a dense and remote wooded area that is Portugal's most popular place for suicide.
On a summer morning, two strangers meet in the forest, and both claim to be there to end their lives. They decide to postpone their plans and explore the forest together.
However, one of the pair's true intentions becomes known and the movie takes on an even darker edge.
What You'll Learn
This whole movie is full of dialogue about life and emotions, so it is a good general study of conversation and useful everyday vocabulary.
Moreover, the language used is not over-complicated and spoken clearly, so it is ideal for intermediate learners to follow.
11. Doonamme Scary Stories (Korean)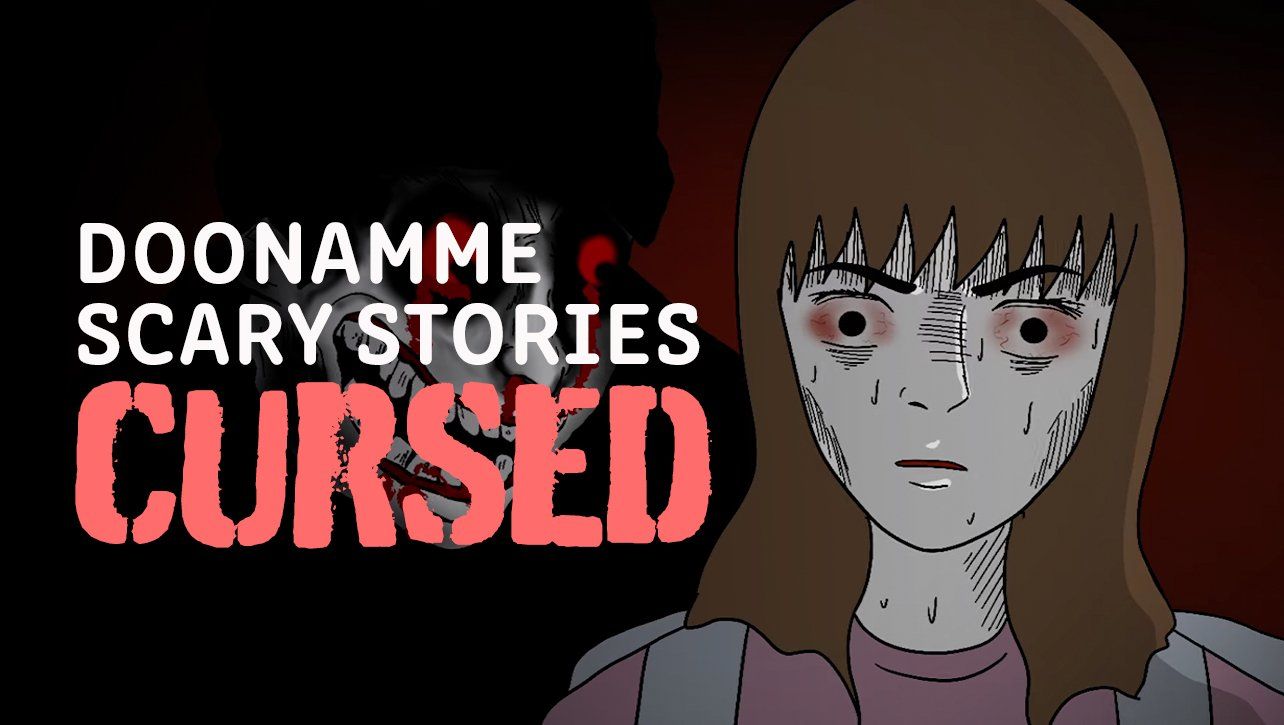 This is a series of three shows called Ghosted, Haunted and Cursed. These short horror stories may be animated, but do not underestimate their impact.
Danny Phantom meets Terrifying Tales of Recess in this series of spooky stories. Every episode is a Halloween episode, so sit back with your friends and prepare to be spooked!
See also: The 10 Best Shows to Learn Korean: K-Dramas 101
What You'll Learn
These episodes are full of Halloween night vocab, spooky phrases, and scary themes. If you want to focus your learning on these themes this October, you can't beat Doonamme Scary Stories.
12. Social Predator (Korean)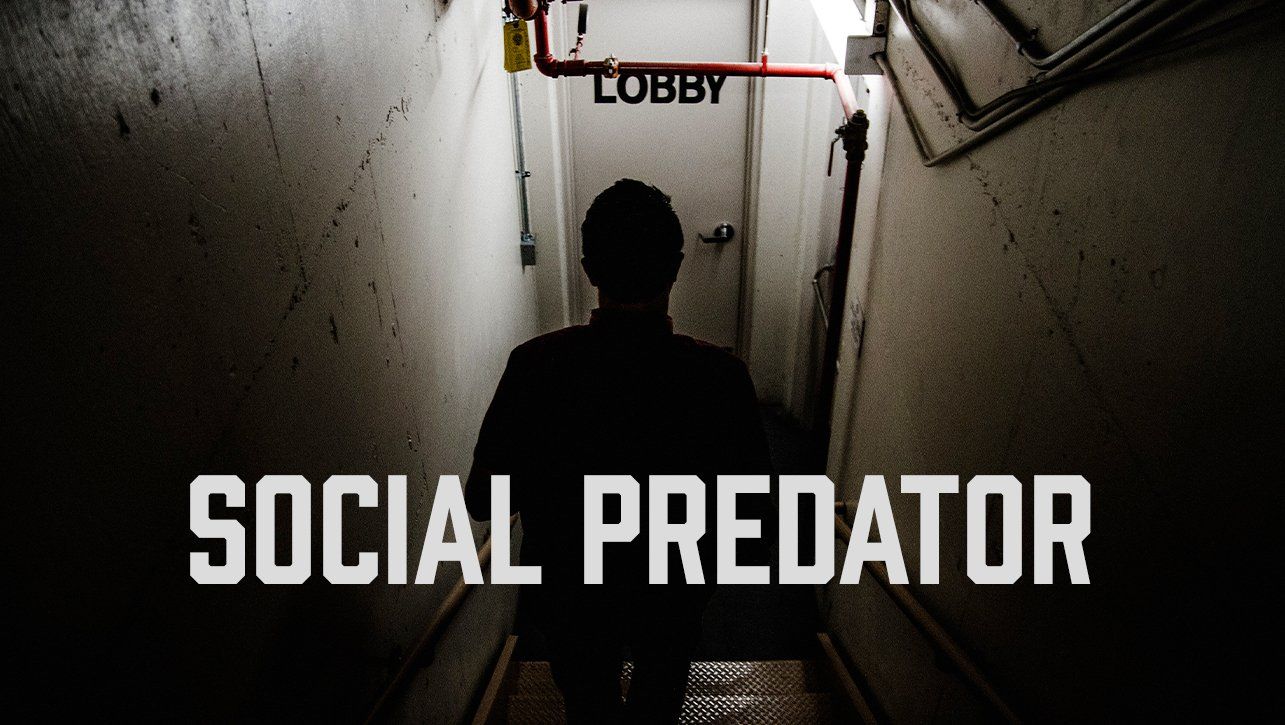 A young man is in jail for his recent crimes, and he is being interrogated to determine whether or not what he did was justified.
Even though he acted to protect someone he loves, has he crossed a boundary between morally good and bad? This is a story of a turbulent and violent family dynamic.
What You'll Learn
As the story of his crimes unravels, the past and present tenses are used a lot, along with family and relationship vocabulary.
Moreover, a lot of emotions are expressed in this intense short drama. Watch to learn more about the uses of tone in Korean.
13. Cursed House (Japanese)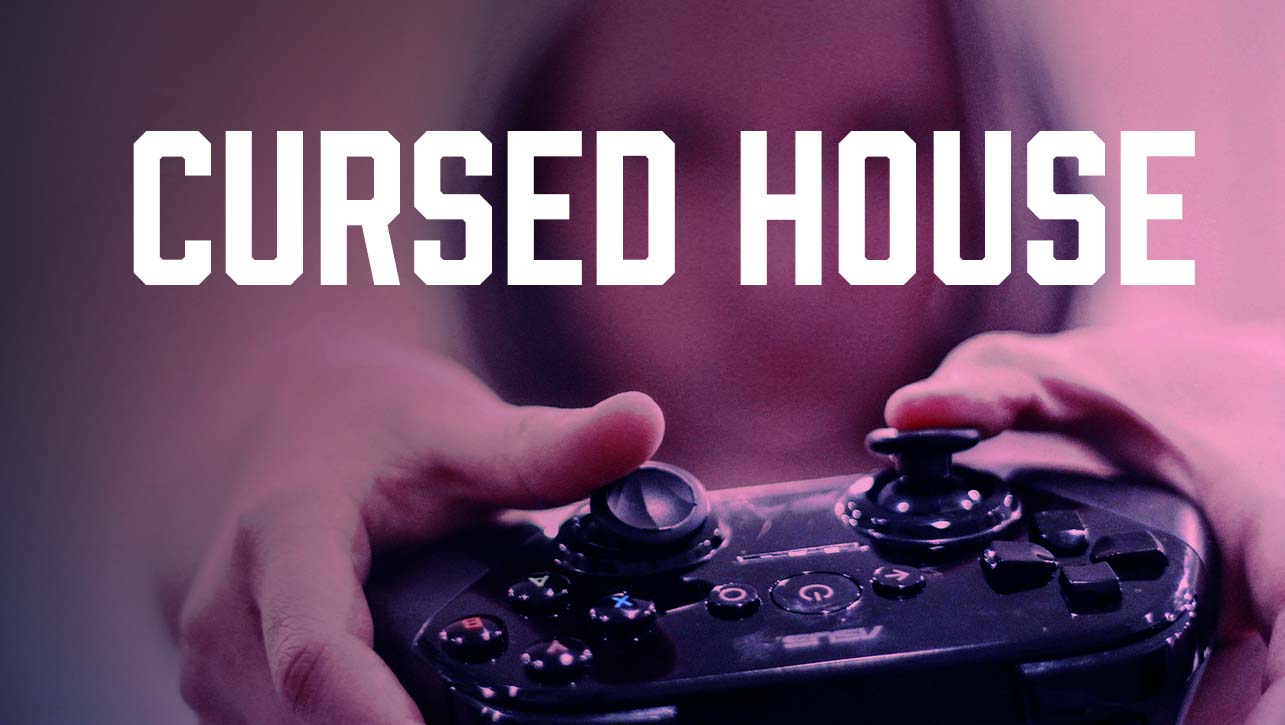 In this short Japanese movie, three friends are having fun together when one of them suggests they play a game about a haunted house. However, what seems to be a simple game will turn out to be quite scary.
In a Jumanji/ X-Files-style twist, the girls find the game world and real-life blur together.
Related: 7 Best Shows and Short Films for Learning the Japanese Language
What You'll Learn
This show provides ample opportunity to learn game-related words and phrases. What's more, you get to see the characters' writing, which gives you a great insight into Japanese scripts.
14. The Dark Side of the Soul (Russian)
In this 4-part series, Makar and Sergey find themselves involved in the investigation of the murder of an old woman. The case is complex because the few residents in the village all have potential motives for killing her. Family drama ensues as the mystery unfolds.
Also relevant: How to Learn Russian with Videos
What You'll Learn
There is a lot of dialogue in this show relating to family and feelings, which provides a general useful vocab base in Russian.
Moreover, there is mention of criminality, cult activities, and police investigation, so anyone who wants to widen their existing vocabulary on these topics will benefit from watching this show.
Frequently Asked Questions: The Best Halloween TV Episodes
What TV show has the best Halloween episode?
The iconic Halloween-themed episode of Spongebob Squarepants, "Ghoul Fools", That 70's Show's "Too Old to Trick or Treat", Friends' "The One with the Halloween Party", Brooklyn Nine-Nine's "Halloween III" and Sabrina the Teenage Witch episode "A Halloween Story" are all iconic examples of Halloween episodes to revisit this month.
What Halloween shows are on Netflix?
You will find a plethora of great Halloween party viewing on Netflix, including but not limited to The Magic School Bus series, Stranger Things, and Teen Wolf.
What is the best movie for a Halloween night?
You would be hard-pressed to find a better movie for a Halloween party than Hocus Pocus, starring Bette Midler, Kathy Najimy, and Sarah Jessica Parker.
This is a classic of the genre, so grab your candy corn, sit back and allow the Sanderson Sisters to enchant you.
Where can I find shows for a Halloween party?
You will find American Horror Story and Scream Queens on Hulu or Amazon Prime, Young Dracula on Amazon Prime, and The Walking Dead on Disney+.
Moreover, all 14 of our top Halloween picks can be found on Lingopie.
Which spooky show has the best Halloween costume idea?
Whether you are more inclined to be a "Slutty Pumpkin" (How I Met Your Mother) or an honest-to-God scary Headless Horseman (Sleepy Hollow), one thing is for sure: there is no end to the possibilities this October.
Summing Up: The Best Halloween Episodes and Shows for Language Learning
This has been a comprehensive guide to 14 of our top picks for foreign-language Halloween party viewing this October.
These shows span eight popular languages and offer you the chance to develop your language skills while being entertained and getting into the spooky spirit.
Watch these shows to get inspired for your next costume contest, learn more stories to scare your friends with this All Hallows Eve, and become confident speaking and listening in your chosen foreign language.
For more awesome foreign-language shows, visit the Lingopie streaming platform, choose your target language and start watching TV shows and movies in your preferred target language.
Check out: Trick or Treat: How Halloween is Celebrated Around the World