Bem-vindo! Welcome to your guide to learning Portuguese quickly and easily. If you're trying to learn Portuguese, and don't like spending hours pouring over a textbook, a great method for picking up the language in a natural manner is to watch the best Brazilian movies and TV shows on Netflix or other streaming services, such as Lingopie.
In this post, we'll cover 9 fun Brazilian movies and TV series. We'll also show you what you can learn from them.
But first, let's look at how learning Portuguese through watching Brazilian shows and movies is a scientifically-proven learning method.
Learning A Language Through TV and Movies
Research has shown that if you binge-watch a foreign language TV show, you are far more likely to pick up the language and its nuances than if you just study it in a textbook.
This is partly because watching native speakers communicate allows you to pick up grammar and vocabulary in a natural and authentic manner, in context, rather than in isolation.
Moreover, our brains are accustomed to learning languages in this way. When you were a baby, you learned your mother tongue by listening, absorbing, and repeating.
The same logic applies to learning Portuguese by watching Brazilian TV shows and movies. This is known as the "binge-watching method" by Lingopie.
What is Lingopie?
Lingopie is a streaming platform specifically designed to help you learn a new language. It offers many of the best Brazilian TV series and movies for learning Portuguese.
Watching Brazilian shows on Netflix or Lingopie will expose you to slang, culture, customs, and more. So, you can learn the language in an in-depth way.
There are a plethora of fantastic Portuguese language TV shows on Netflix and Lingopie to explore. Let's break down the best Brazilian TV series and films for language learning on Lingopie.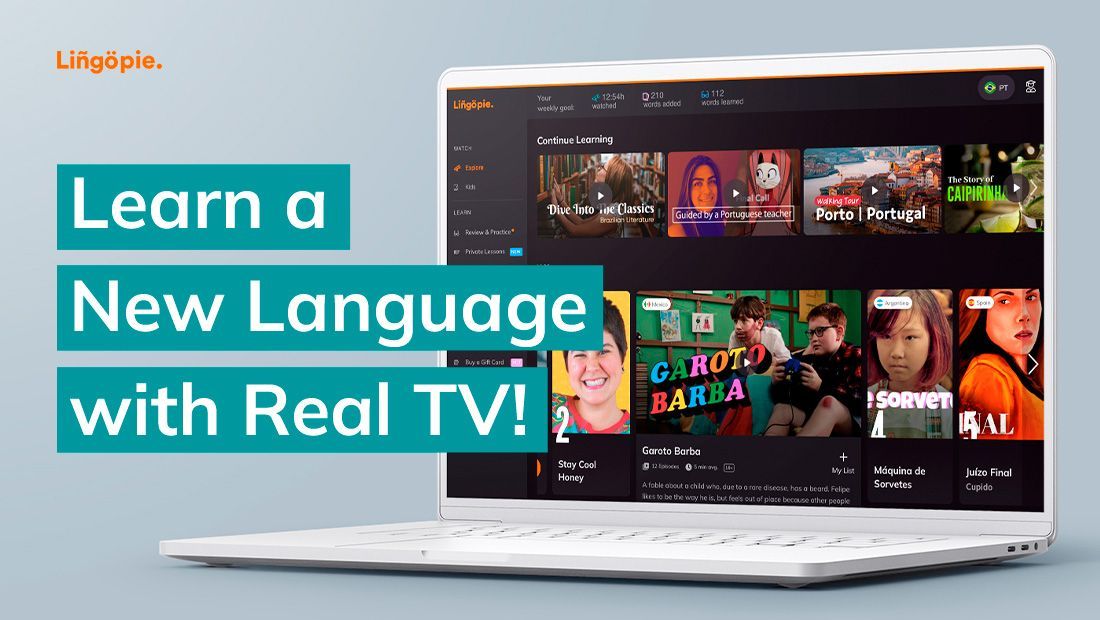 1. João Heleno dos Brito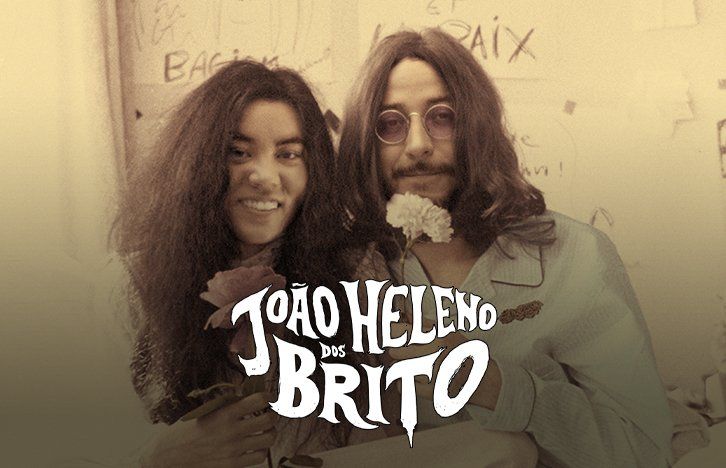 This short movie follows João Heleno dos Brito on his quest to end a family feud and fulfill a promise to his dying godfather.
Our hero has a reputation to uphold as he navigates bloody fights and vicious enemies to keep his word. A single bullet was enough for his godfather to kill four armed men, but can João Heleno dos Brito live up to his legacy?
You may have watched a few Brazilian movies in your time, but have you ever seen a Caruaruense (from Caruaru, Brazil) spaghetti western before?
This is an entertaining and gripping film and has a run time of just over 20 minutes.
What You'll Learn
This is a great watch because it is fun and offers a lot of opportunities to practice listening for the imperative mood.
Moreover, several grammatical tenses are used in monologues throughout the film.
2. Santa Fumaça (Holy Smoke)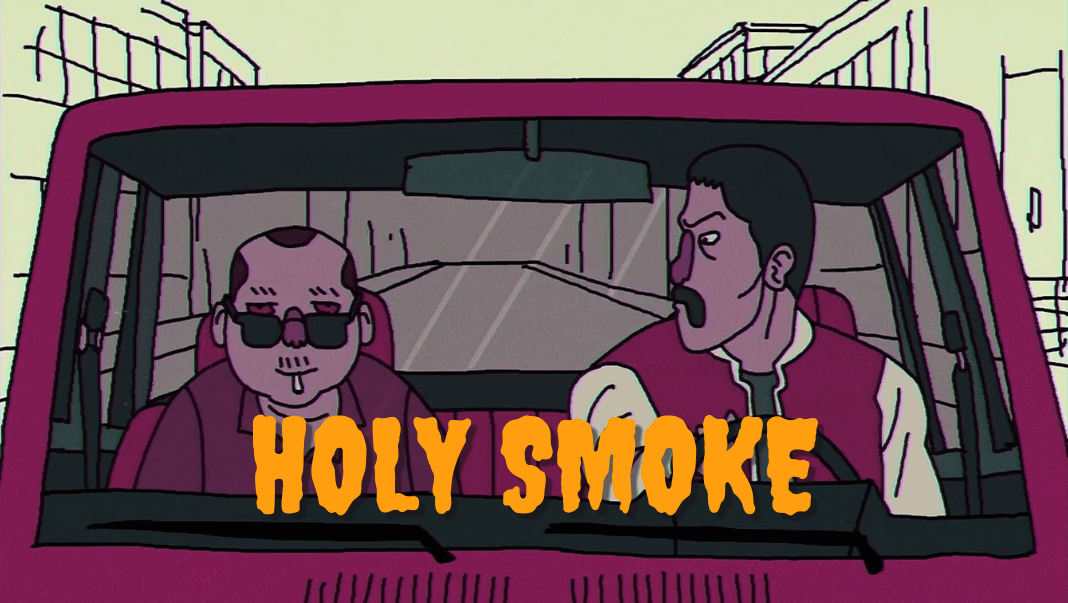 This short film is an animation, and it has the look of a vintage 90s cartoon.
It depicts Brazil's private criminal faction of hit men, but it falls more into the genre of comedy than crime drama.
Two hitmen are tasked with the killing of a tough guy, but when one of the men starts smoking a joint, things don't quite go to plan...
Santa Fumaça depicts the underground world of hired guns in a comically irreverent and light-hearted manner. It will help you to pick up on Portuguese vocabulary relating to drugs, arms, and childhood dreams.
What You'll Learn
This is one of the best Brazilian short movies on Lingopie, as it offers ample opportunity to pick up on new slang words and colloquialisms. These are important for sounding authentic and more like a native speaker.
Once you are comfortable with the basics of Portuguese, it is a great idea to sprinkle the slang that you have learned into your spoken language. This will help you to sound less like a textbook and more natural.
3. Maya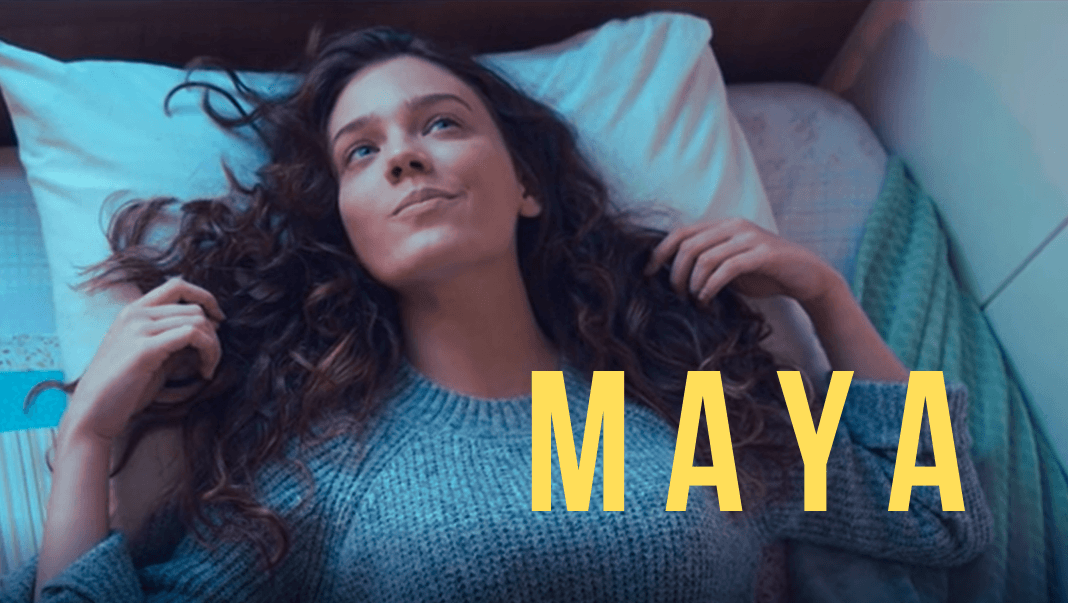 This Brazilian TV show is the story of two young people finding love under challenging circumstances.
Teenager Maya has systemic lupus and is forced to spend her days inside her house, missing school and dreaming of a better life.
Maya begins to live out her fantasies by writing stories. She aspires to be a famous author, but for the moment she is more than happy to write for her number one (and only) fan, Luke.
What You'll Learn
This drama has an excellent balance of technical and literary vocabulary.
Maya writes in the past tense and third-person. This is the most common choice in both fiction and nonfiction books, so offers good practice for reading comprehension.
The focus on her health and needs means several common medical terms are featured.
A sick young woman meets a boy and falls in love... sound familiar?
This show has a very similar feel to The Fault In Our Stars. So, if you loved that book and movie, Maya will be the perfect watch for you.
Seeing two young people overcome hurdles and find one another is the most beautiful thing, after all.
4. Leme in Love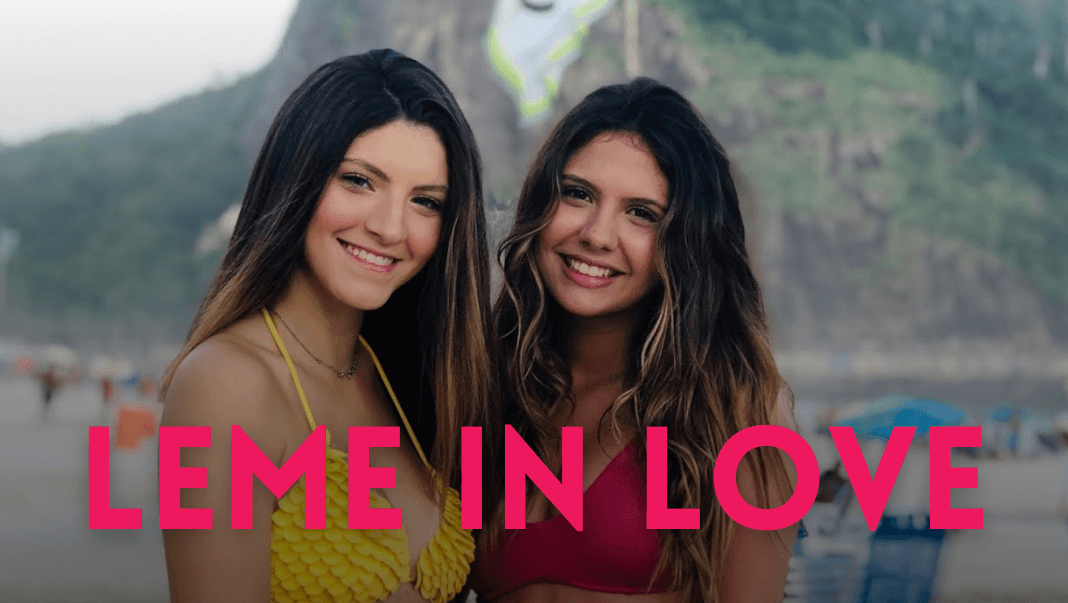 Mariana comes back from studying in England to spend her vacation in Rio with her friends.
Except Mariana finds that she and her friends are on very different paths. They are all dating and have less time for her.
When she develops a plan to fix everything, Marina finds that interfering in her friends' relationships doesn't bring them back to her.
This is a coming-of-age story of sorts, about accepting that people and things change, but that it's not necessarily a bad thing.
What You'll Learn
This Brazilian series features several friendships and romantic relationships.
You will pick up on how young Brazilians communicate casually, and learn gossip vocabulary and words relating to romance and friendship.
Traveling to Rio de Janeiro?
This show has a lot of great shots of some of the best Brazilian beaches, located in Rio de Janeiro, which will get you in the mood for your vacation.
We recommend that you watch TV shows on Netflix or Lingopie that are set in Rio to absorb the slang, sites, and customs to get ready for your trip.
While you're at it, check out our awesome guide to basic travel phrases in Portuguese.
5. O menino leão e a menina coruja (The Lion Boy and the Owl Girl)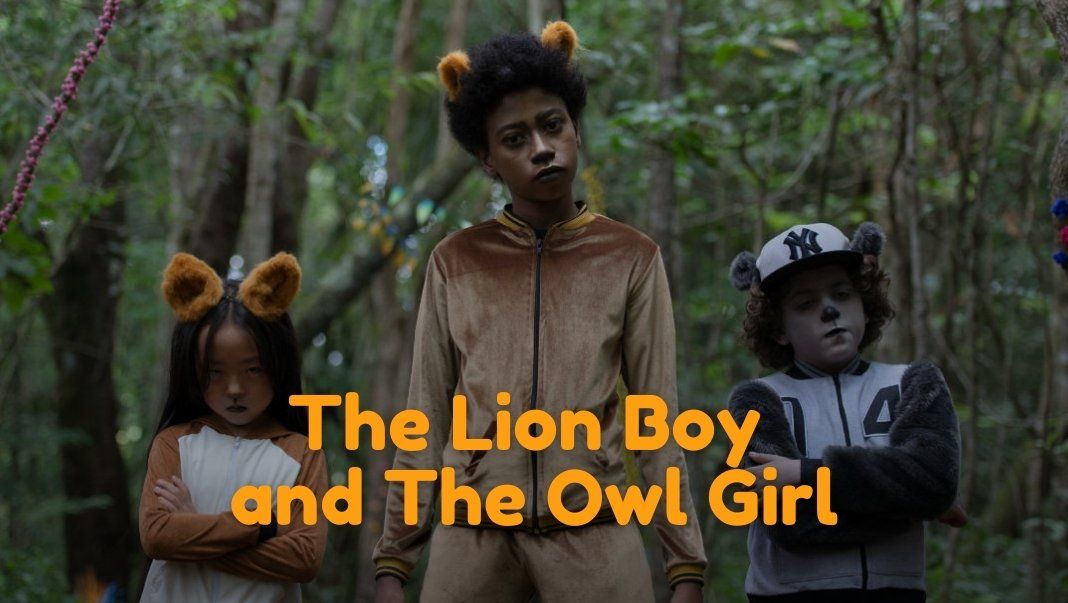 This is one of the best Brazilian movies on our list for children. The short film features people in animal costumes living by the rules of the animal kingdom.
In this world, cubs must study at the Wild Cub School and learn how to get along.
So, when Lion Boy is mean to Owl Girl, he owes her an apology and must pay her a visit in the middle of the night.
What You'll Learn
This short film offers a simplified explanation of the theory of evolution, a look into the animal kingdom, a reminder to celebrate what makes others different, and a set of rules for good playground etiquette, making it a good watch for young learners.
On top of that, you can learn how to say a good apology in Portuguese and revise your animal vocabulary.
6. Num Pulo: Brazil (In a Jiffy: Brazil)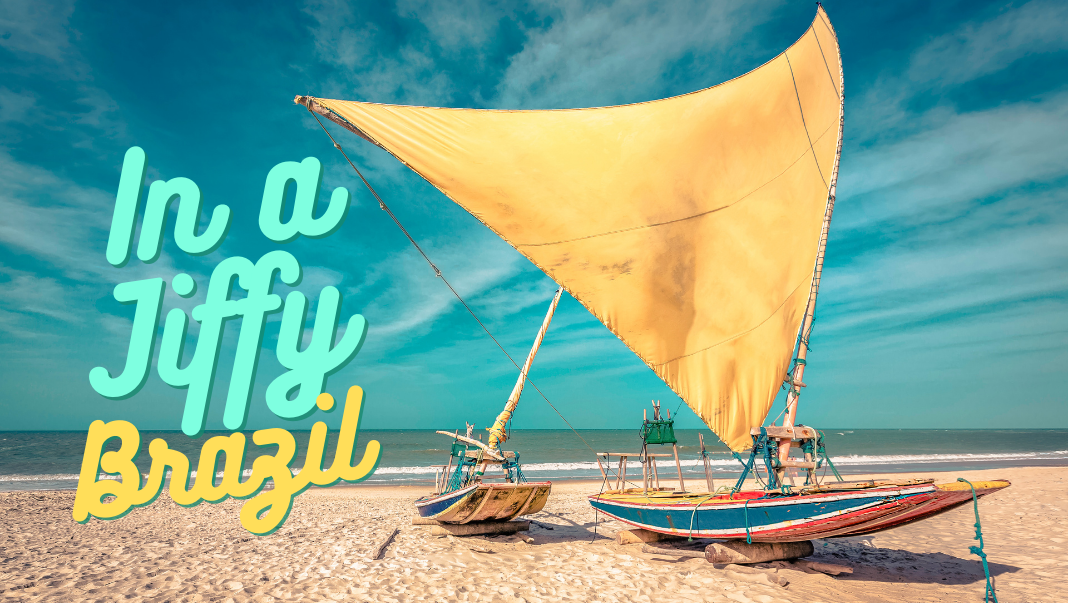 This documentary is one of the best Brazilian productions about the splendor of the country.
It takes you on a journey through the paradisiacal beaches, ecosystems, and marine biodiversity of Brazil.
You will discover life and nature in Brazil and experience its incredible, clear waters and wildlife through world-class cinematography.
What You'll Learn
This is one of the most educational of the 9 best Brazilian movies and shows on our list, as it is a documentary.
You'll learn the words for Brazil's stunning landscapes, flora and fauna, and main attractions.
7. Monalisa
This Brazilian show follows Monalisa, a hardworking young woman who is searching for the love of her life.
She thinks she has found it in Eduardo, but when the magic fades she realizes she might not be finished looking.
We see Monalisa navigate the two worlds of work and home and how her relationships in these worlds shape her life.
What You'll Learn
This comedy is a great watch to pick up vocabulary about dating and household items and uses intermediate-level Brazilian Portuguese.
8. Desaventureiros (Unadventurers)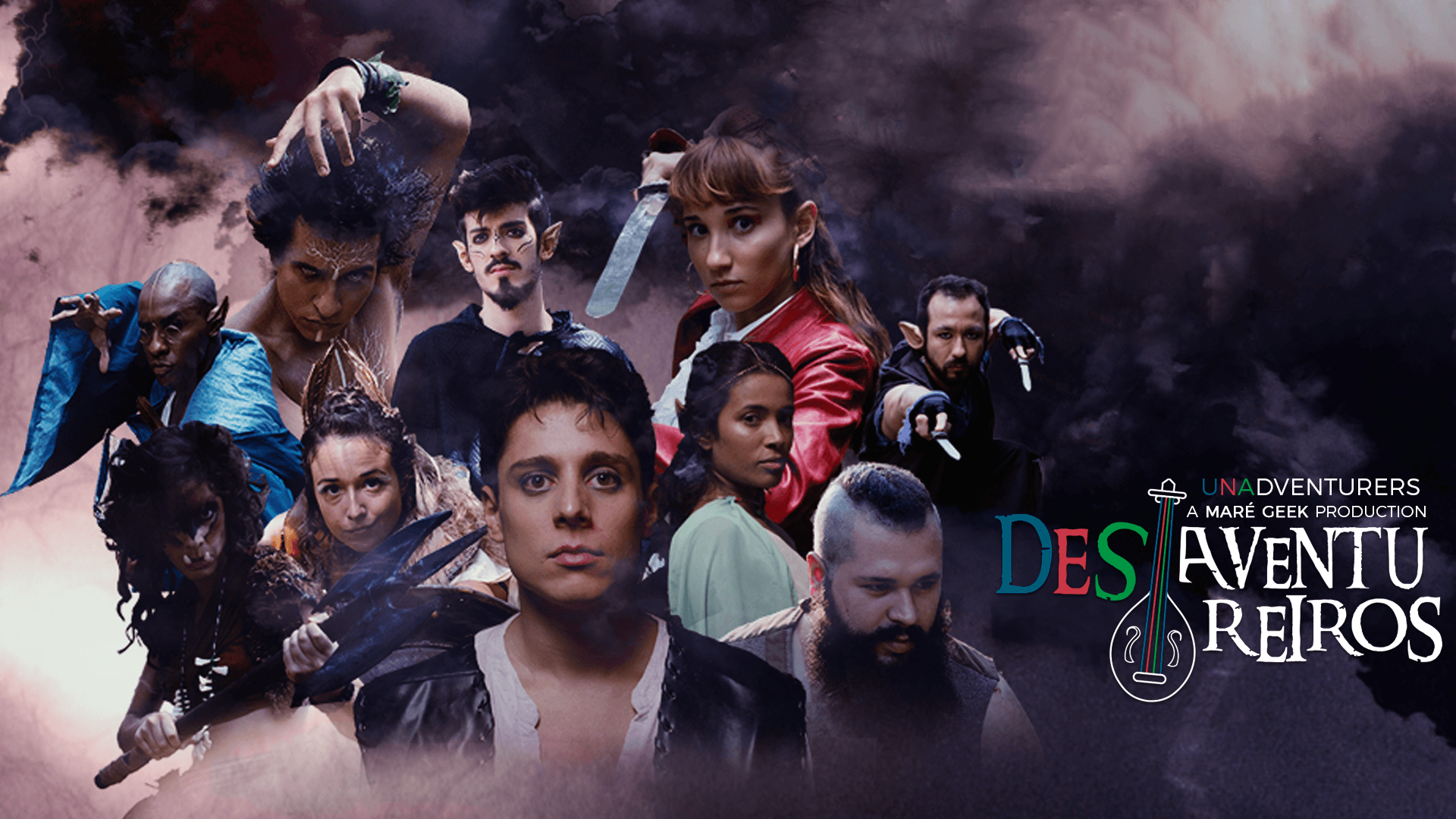 This is one of the strangest of our 9 best Brazilian TV shows and movies, as many of the characters are mythical creatures.
Our protagonist, Vic Voice-of-the-Wind, leads a group of second-class adventurers, including a communist dwarf, a socially awkward rogue, an elf, a one-eighth-orc "cleric", and a man called Vegan Bull, on a quest to prove that being a bard is a valid career choice.
What You'll Learn
In this comedic fantasy TV show, typical fantasy tropes are poked fun of and explored from a unique Brazilian point of view.
You can develop some niche vocabulary, such as Companhia do Dragão Bronzeado, which means "bronze dragon company".
9. Poster Boy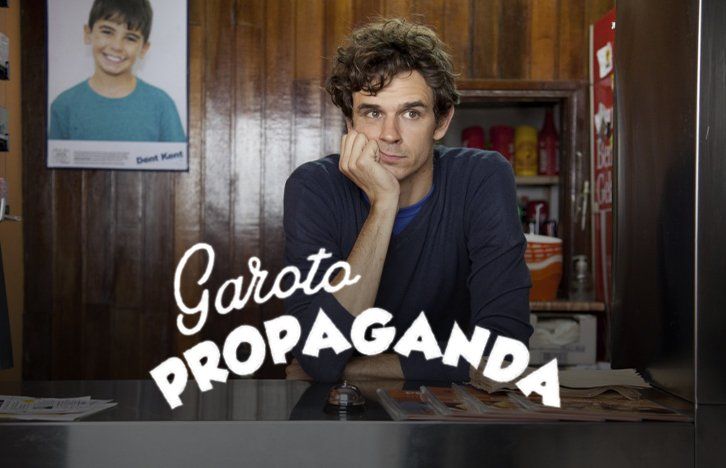 Last but not least on our list of the best Brazilian shows and films is Poster Boy.
Former child star of toothpaste adverts, Victor, discovers he has a fan.
This is an unusual boy meets girl tale and offers a fascinating insight into the psychology of child actors in real life.
What You'll Learn
Poster Boy features a lot of vocabulary about the entertainment and art industries. There is a scene in which several people voice opinions on Victor's past and present, which serves as a good study of giving opinions and using different tenses.
Pay attention to the different tones that people speak.
Brazilian TV Shows and Brazilian Culture
An important part of learning a language is learning about the places where it is spoken, including the history, music, and customs of a place.
This allows you to develop a better understanding of the people, society, and arts that you will be engaging with.
By binging the best Brazilian shows on Netflix or Lingopie you are not only developing your language skills but building cultural and historical awareness of this country where Portuguese is spoken.
There are many TV shows on Netflix as well as Lingopie that give viewers a great insight into Brazilian culture, some of which are listed below.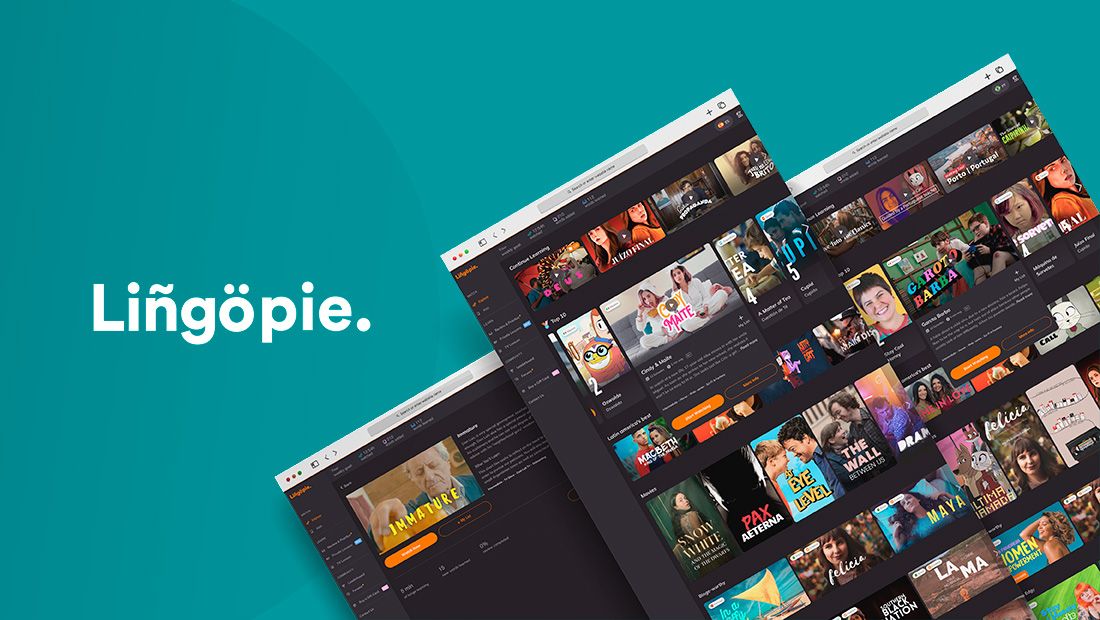 The Best Brazilian Shows On Netflix
Here are our honorable mentions for some great Brazilian shows on Netflix that will help you to learn Portuguese while being highly entertained.
Girls From Ipanema
The first season of this show is called Coisa Mais Linda.
It follows a 1950s housewife on her journey to Rio to meet her husband, only to discover that he has left her. She decides to stay and open a Bossa Nova Club. Bossa nova is a style of samba developed in the late 1950s and early 1960s in Rio.
If you like this, you'll also enjoy The Kissing Game. With a Black Mirror-like twist, school girls find that they are transmitting a virus to one another via a kissing game they play.
Reality Z (the Brazilian version of the British series "dead set")
One of the most entertaining Brazilian shows on Netflix, Reality Z follows reality show contestants who are faced with a zombie apocalypse in Rio.
They shelter in the reality show studio and have to deal with interpersonal relationships as well as the terrifying monsters.
Maria Luiza
Maria Luiza is the real-life story of the first transgender woman in the history of the Armed Forces in Brazil, of the same name.
The film explores the opposition to her wearing a female uniform in Brazil and her path of affirmation as a trans, military, and Catholic woman.
Not many Brazilian movies delve so deep into the issue of trans rights in a male-dominated space.
El Elegido
Based on the Mexican series Niño Santo, El Elegido, or "The Chosen One" follows three young doctors determined to vaccinate the isolated community of Pantanal against a new mutation of the Zika virus.
The three doctors find themselves trapped in a strange community whose leader has supernatural healing powers and can cure diseases without using medicine.
Summing Up: Learn Portuguese with Brazilian Shows and Short Movies
So, there you have it. We have provided a list of the best Brazilian series and movies on Netflix and Lingopie.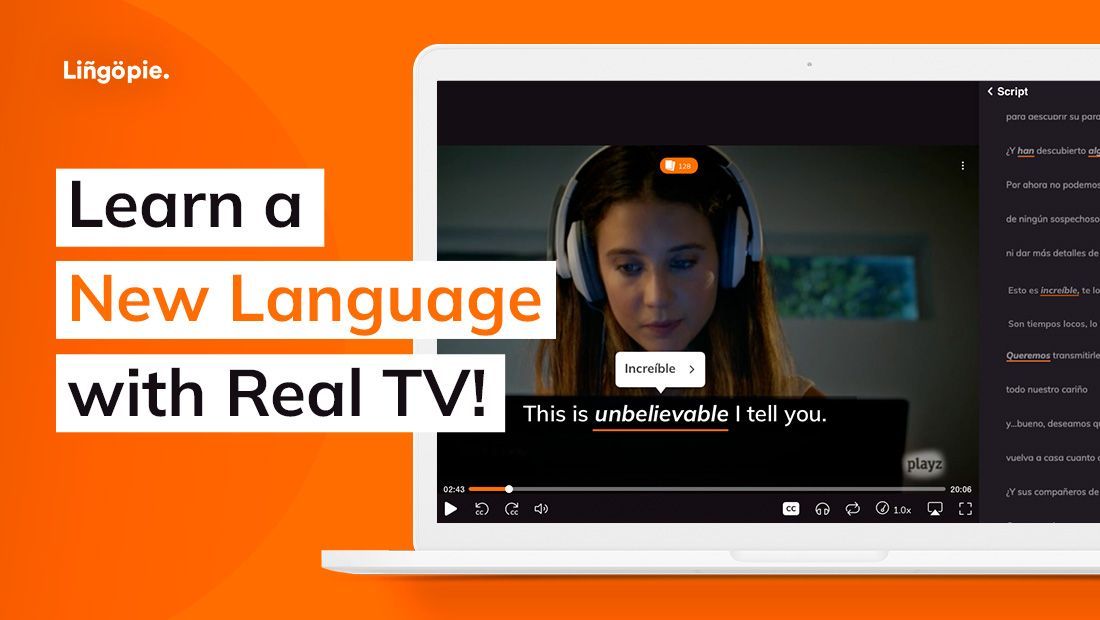 You should now know how watching Portuguese language TV shows on Netflix or Lingopie is a scientifically-proven learning method and why our brains respond so well to the binge-watching method.
These Brazilian movies and shows cover a range of themes and genres. So, regardless of your taste in TV shows, you will find something here to your liking.
Remember that watching the best Brazilian shows on Netflix and Lingopie will not only teach you Brazilian Portuguese but will also expose you to Brazilian folklore, values, slang, cuisine, and more.
Related: Days of the week in Portuguese
This is a great way to learn Portuguese in a well-rounded way, appreciating the history and traditions of Brazil. Good luck!