The New Year is the perfect time to learn a new language!
If you've been thinking about learning French for a while - maybe to help you climb the career ladder, to get ready for a forthcoming trip to France, or simply for pleasure - then you may be surprised to discover some of the new methods available to help you become proficient, fast.
Gone are the days of dusty textbooks and endless verb conjugations by rote: immersive learning techniques are now widely regarded as being the most effective way to learn a new language.
The immersive method involves surrounding yourself with the target language - in this case, French- as much as possible so that you get used to hearing, reading, and speaking it in day-to-day settings.
Listening to French music, reading French magazines, and having frequent phone calls or face-to-face discussions in French are great ways to immerse in the French language, as is regularly watching subtitled French TV.
At Lingopie, we believe there is no simpler or more entertaining way to learn a new language than by absorbing it as you relax in front of a great piece of French cinema.
So, with this in mind, we run down below the best French movies for beginners to help get you started as you take the first step towards your language learning goal!
Top French Movies for Beginners to Learn the Language
1. Le Fabuleux Destin d'Amelie
The Fabulous World of Amelie (released in English as simple Amelie) remains one of the most popular French-language films of all time.
The title character makes it her mission to bring happiness to the lives of the people she meets, and the movie is a dreamy, uplifting look at modern French society through the eyes of the gorgeously eccentric Amelie herself.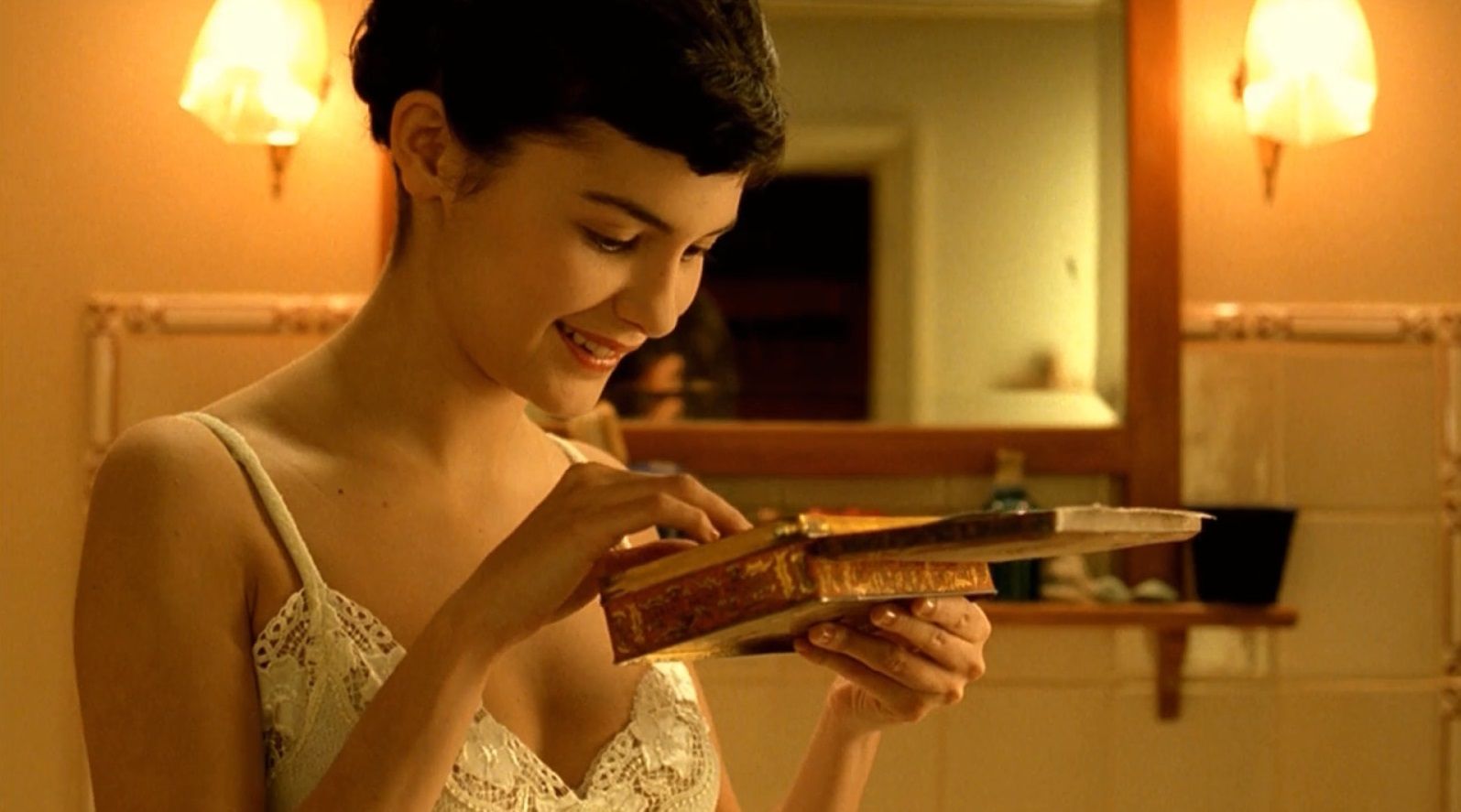 This movie is great for beginners to the language.
As a way to learn French, it's perfect: the dialogue is easy to follow and to understand, and the richness of the story means that you'll pick up new words and phrases as you watch without even realizing that it's happening.
Why not re-watch the scenes you most enjoy to further build your skills?
2. Les Intouchables
This critically acclaimed movie is also just right for those new to the language.
You'll have the opportunity to hear both general French dialogue and plenty of slang; there are also lots of work-related words and phrases throughout, which may be of particular interest to those looking to learn French for the workplace or to further their career.
Les Intouchables is a drama based on a true story that follows the story of a young man who becomes the carer of a quadriplegic aristocrat.
Upon the film's release in 2011, it became the biggest box office hit to date in France, with 5% of the profits generated going to Simon de Cyrene, a charity that helps those living with a disability.
3. Persepolis
Based on the graphic novel by Marjane Satrapi, this animated movie for adults is an account of Satrapi's experiences as a child growing up during the Islamic revolution of 1979 in Iran.
The film garnered much critical praise. It was the co-winner of the Jury Prize at the 2007 Cannes Film Festival and was nominated in the Best Animated Feature category at the 80th Academy Awards.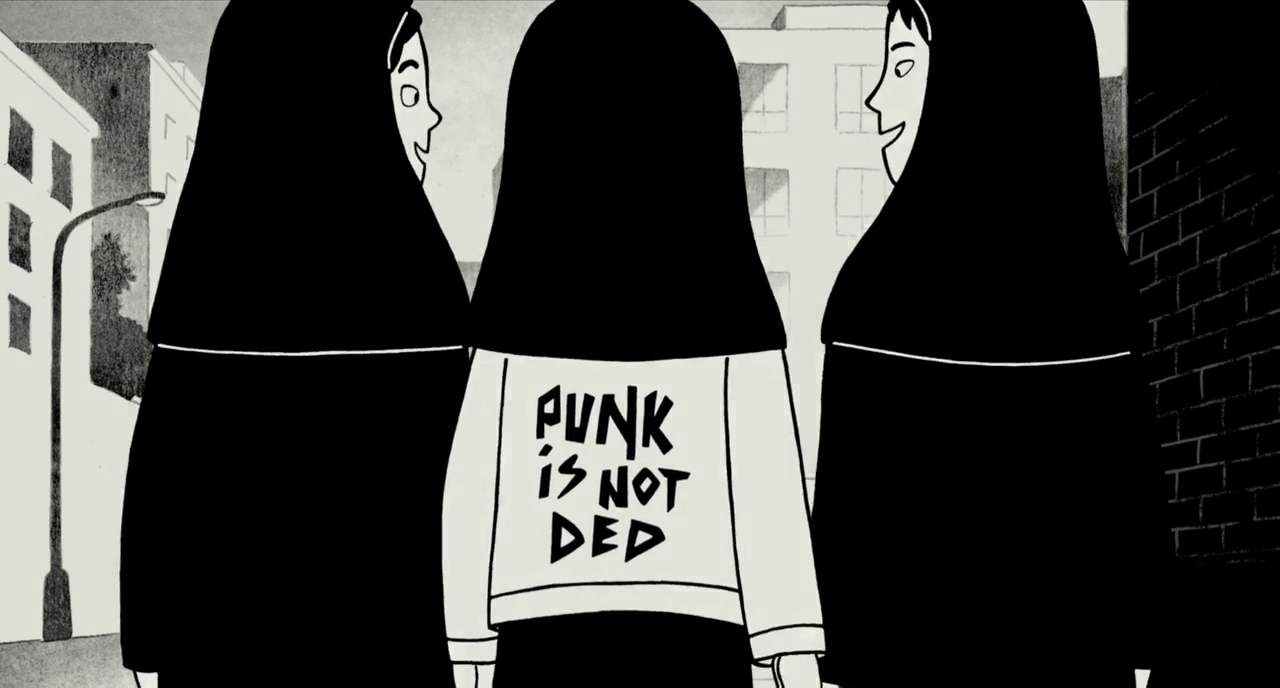 Upon its release, the Iranian government wrote to the French embassy in Tehran and to the organizers of the Bangkok Film Festival to protest against the film, and, as a result, the latter institution dropped the movie from its 2007 lineup.

In terms of French movies at a beginner's level, this film is really useful, as the characters speak at a slow pace and use a mix of dialogues; as well as being a moving, compelling watch, it gives viewers the opportunity to immerse themselves in lots of 'real world' conversation and everyday discussions.
4. Detour
A short but perfectly formed little film that offers plenty of foundation French, including greetings, phrases, and words relating to directions and basic questions.
The catchy songs throughout are also an excellent means of fixing what you've learned in your memory!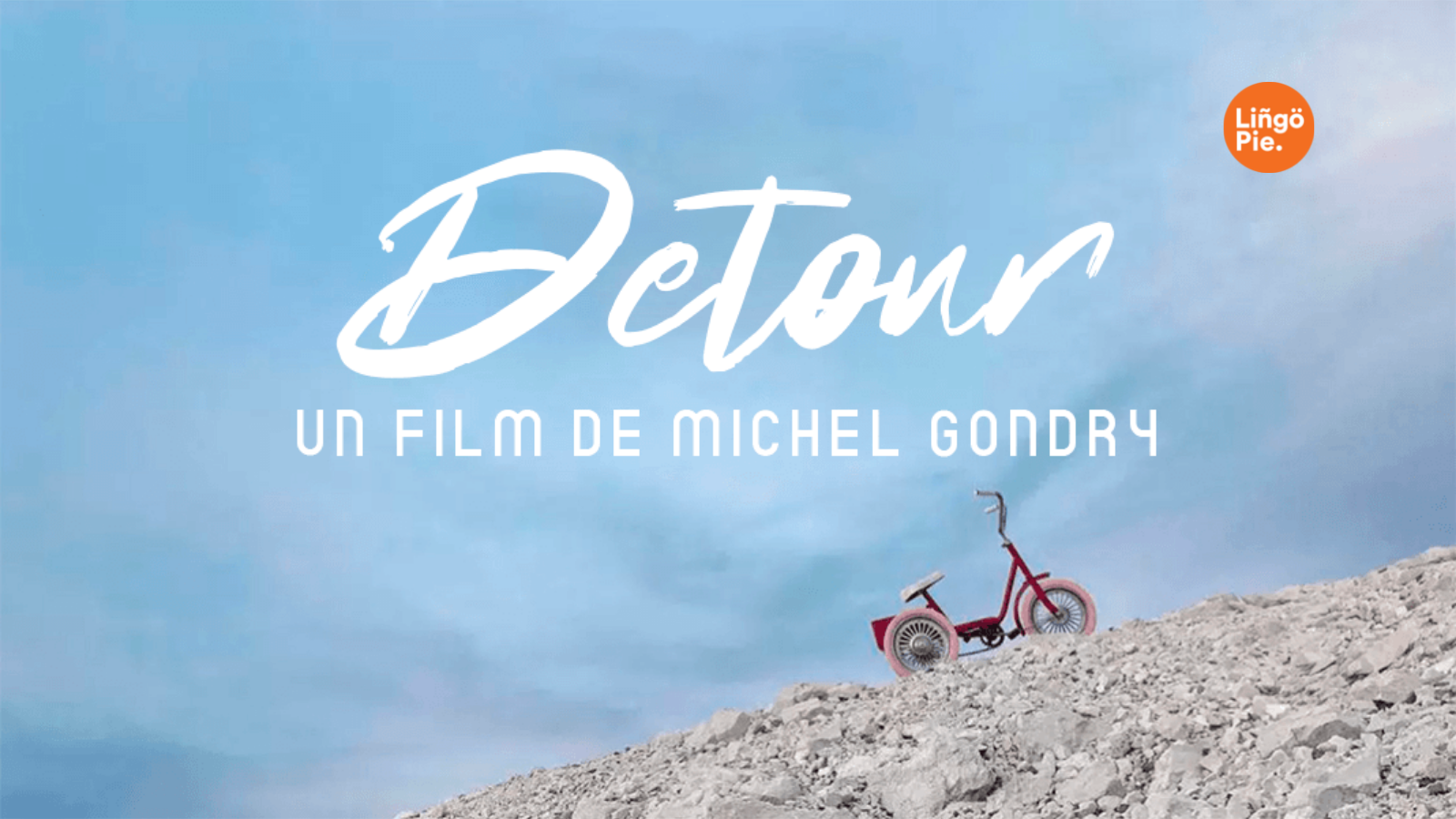 The plot of this movie concerns a family packing up ready to embark on a vacation: but the young daughter's tricycle has other ideas for an adventure all of its own.
An easy watch that packs a surprisingly powerful punch when it comes to effective language learning, Detour is one of the best French movies for beginners and could be the best pick as the first French film on your 'must watch' list.
And the best part? It's available on Lingopie, so you can watch it and learn French comfortably!
5. The Bastille Killer: A Woman's Fight
As the first female head of the Criminal Brigade, Martine Monteil is determined to track down the psychopathic serial murderer known as the 'Killer of the East of Paris,' facing the opposition of her superiors in the process.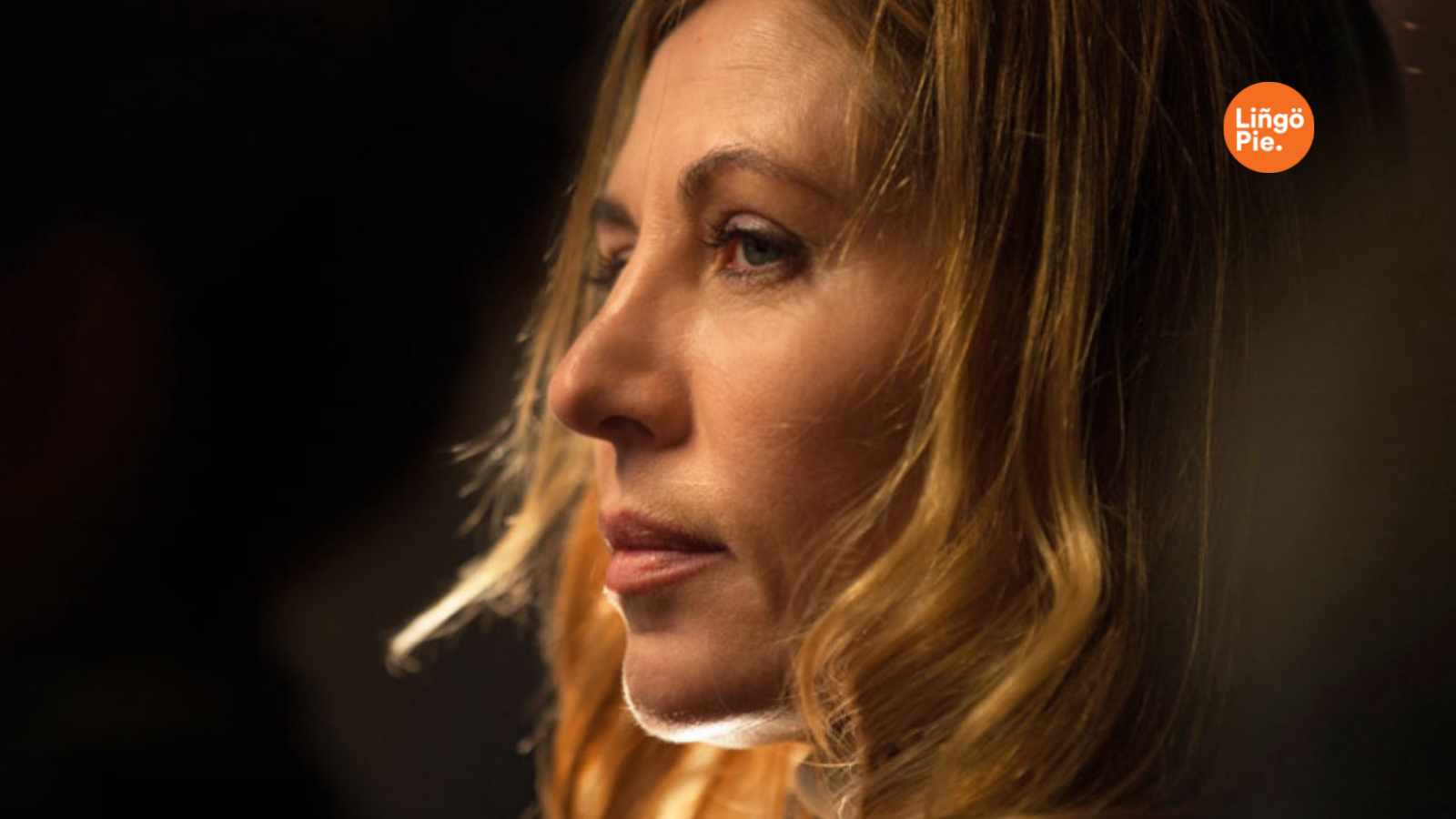 For fans of true crime, this movie, also available on Lingopie's French catalog, will have you gripped from the very beginning: staying motivated in your learning will not be a problem.
6. Duplicity
Also known as Imposture, this can't-take-your-eyes-off-the-screen thriller directed by Julien Despaux tells the story of Suzanne, who discovers that her husband, who had apparently died twenty-two years earlier, is actually still alive.
As odd events begin to unfold around her, Suzanne realizes that she is in increasing danger.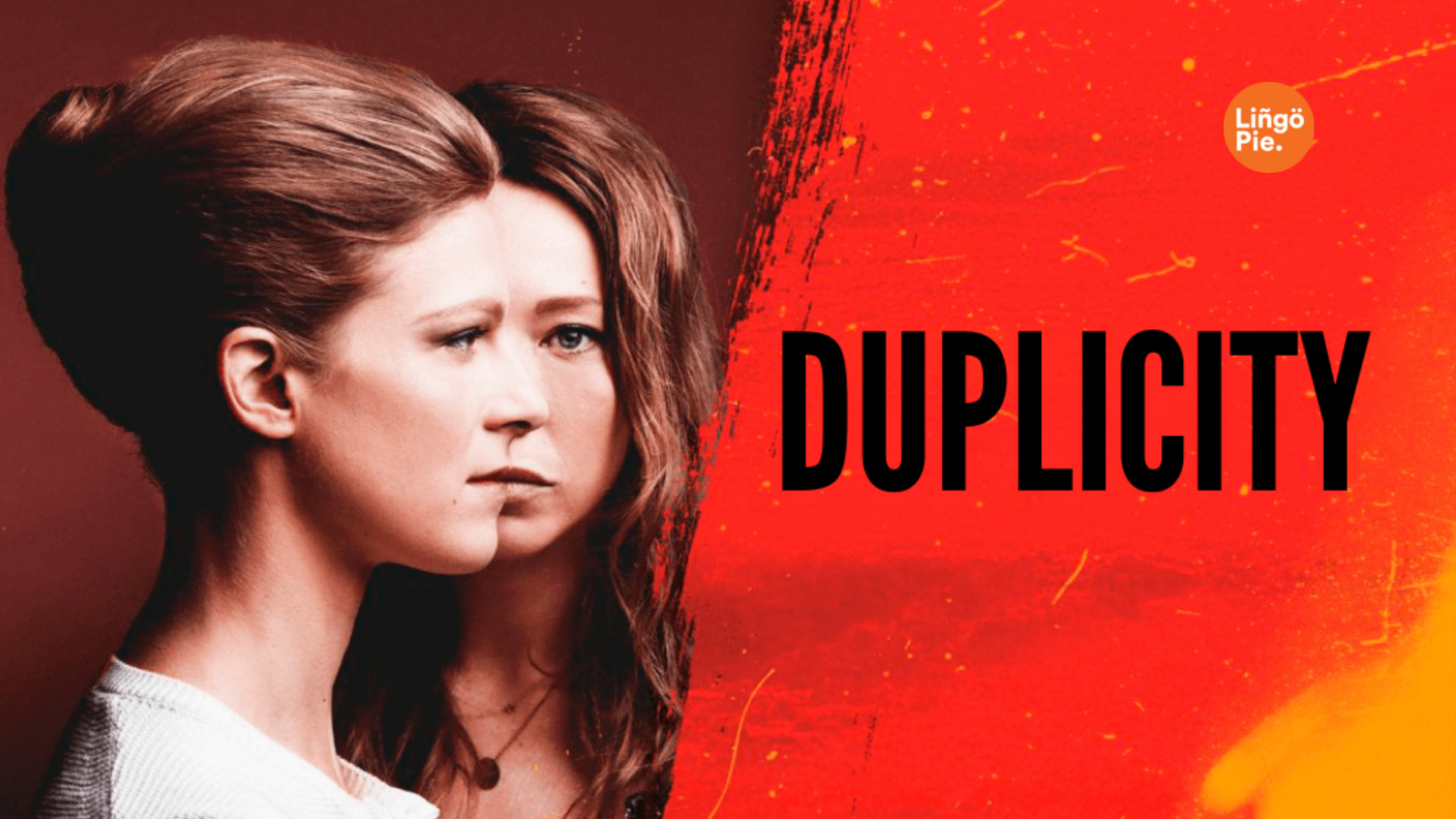 In terms of learning French for beginner's TV, this is a perfect example: a gripping drama which will immerse you in both the plot and the language.
The great news is that this movie is available on Lingopie, so you can watch it now and start learning!
7. Eyes Open
A romantic and thought-provoking gentle comedy, Eyes Open follows jazz pianist Anne and her husband, Francois, who is an astrophysicist. They have been blind since birth and childhood, respectively, and now they live happily with their two children.
However, things take an unexpected turn when one of the pair receives a corneal eye transplant that changes the lives of the whole family forever.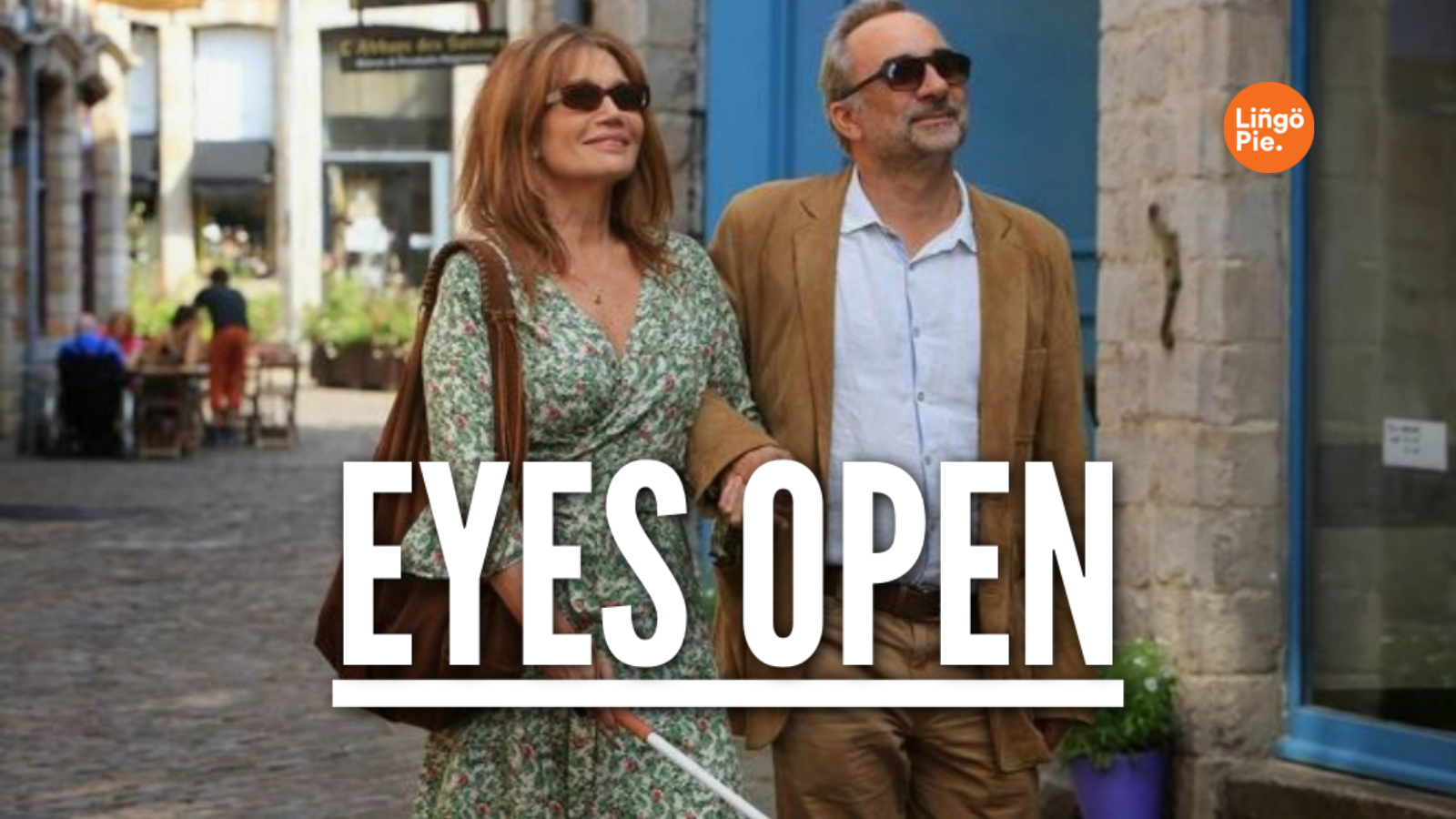 Heart-wrenching and beautiful, this film explores what it is to experience and interact with the world and is a great way of picking up French vocabulary: particularly that related to health and medicine and music.
And since it's available on Lingopie, you can use the interactive flashcards to improve your learning experience!
8. The Hummingbird Race
A documentary film that's just right for the whole family to watch as Thomas Ruyant takes on the challenge of a solo around the world yacht race on his boat, Souffle due Nord.
Ruyant hasn't long left the starting line of the Vendee Globe race before running into trouble; follow his adventures as the lone sailor tackles numerous challenges on his quest to complete the voyage,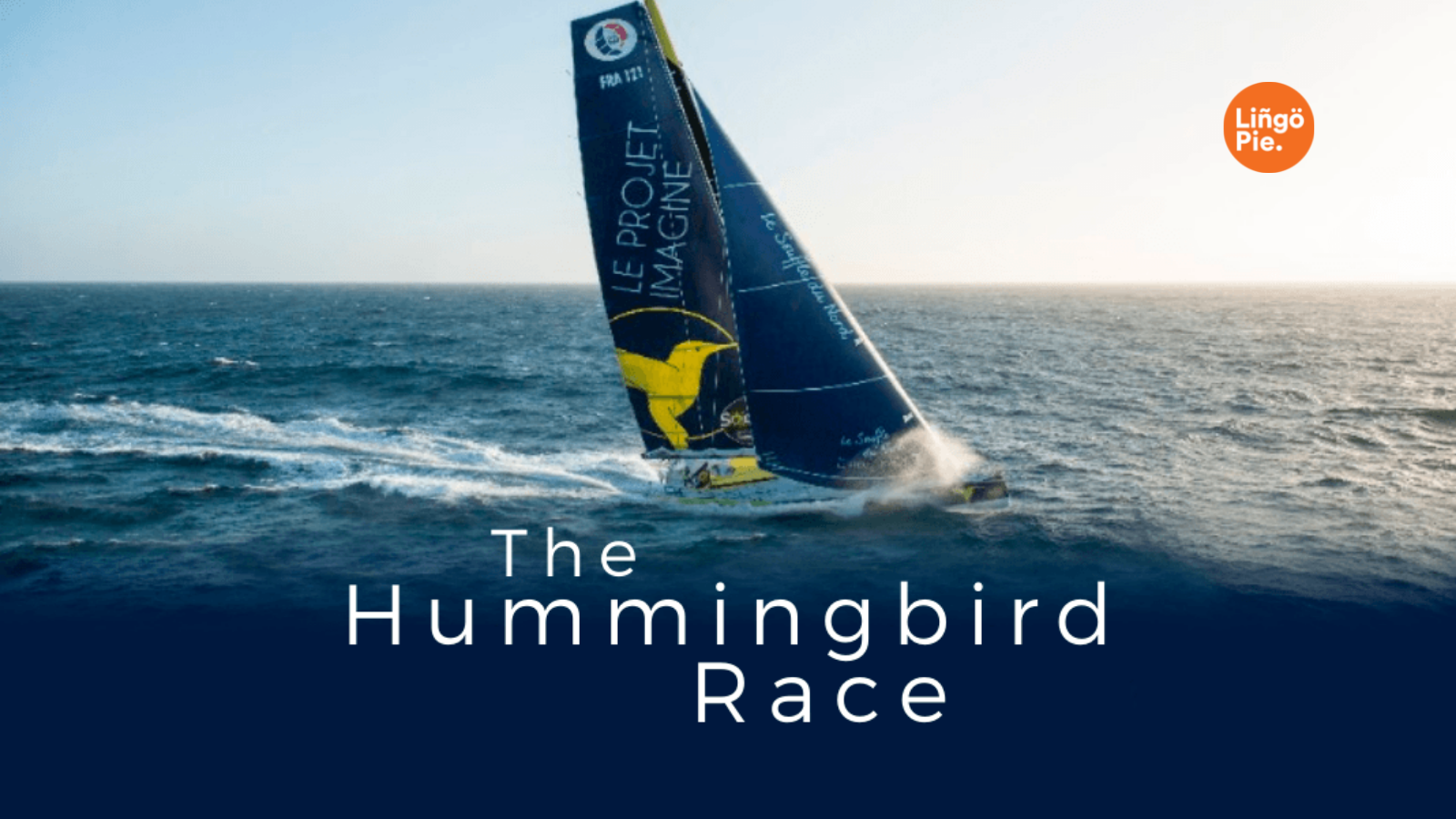 With a running time of just over an hour, this is a perfect bite-sized piece of uplifting real-life French cinema that will keep you on the edge of your seat from start to finish.
9. Paris Je T'Aime
This feature is comprised of lots of short French-language films, all shot in Paris by a multitude of international filmmakers.
Following a range of different characters, this movie is a chance for viewers to encounter various dialects and colloquialisms. It's also perfect for beginner learners, as there is English dialogue that crops up frequently throughout the film, so it makes for a great 'gateway' watch.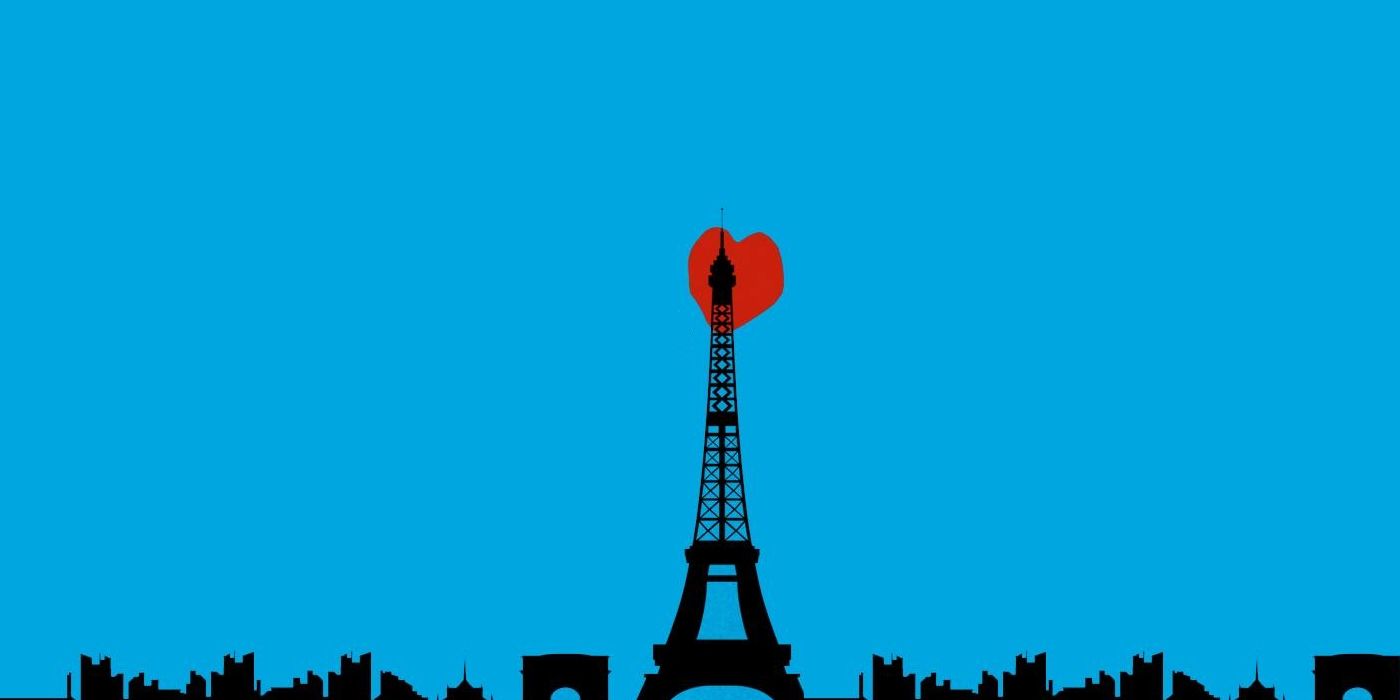 The movie has been a success with audiences and critics alike; it's won three major film awards and was nominated for two others.
Bit of trivia, anyone? The renowned directors, the Coen brothers, contributed one short to the movie; as they only had two days for the shoot, they decided to film it in the metro - just in case it rained.
10. A Bout De Souffle
Translated in English as Breathless, this movie from the sixties, directed by Jean-Luc Goddard, is a love letter to the genre of classic American gangster films.
The plot concerns Michel, a young criminal who goes on the run after killing a police officer on a deserted country road. Michel's American girlfriend, oblivious to the crime that's occurred, unwittingly hides him in her apartment as the police scour the streets, on his trail.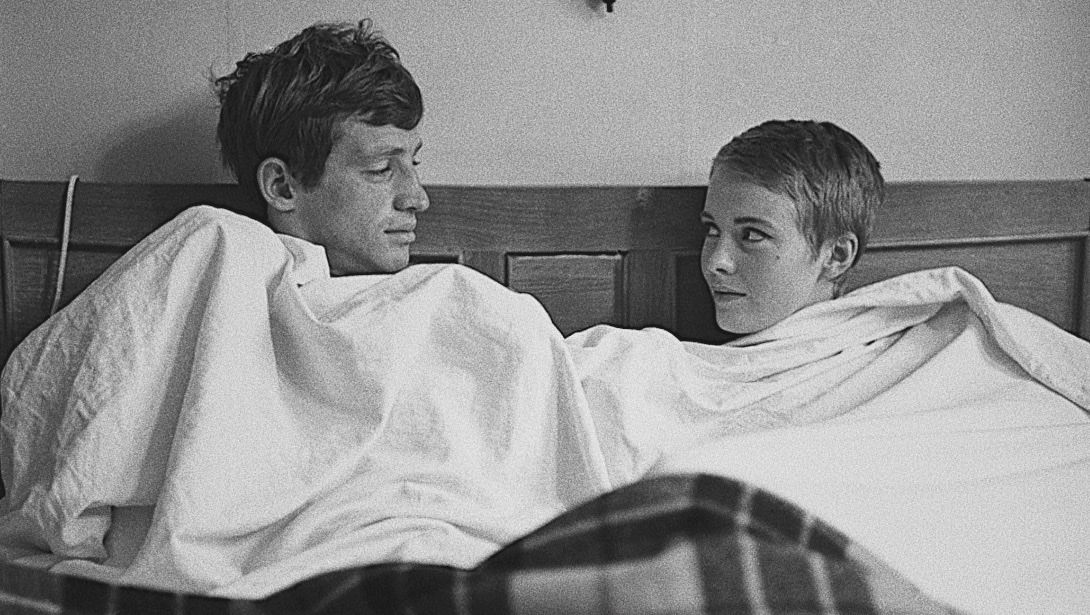 Upon its release, reviewers claimed it was one of the most provocative and violent movies to have ever seen the light of day, and it was banned for four years in Finland.
It's widely regarded as one of the most influential examples of contemporary French New Wave cinema and is still viewed as not only an exceptional piece of filmmaking but as an important piece of art, too.

Beginner learners especially will appreciate the consistently slow pace of star Jean Seberg's delivery of dialogue, helping them to understand the plot as it unfolds.
11. Gemma Bovery
The French actor Fabrice Luchini stars in this comedy-drama, which is one of the reasons why it makes for a good film for beginners to the language: the actor is known for his crystal clear diction, making following his dialogue easy.
The movie also prominently features two English characters who speak French throughout - but slowly, which is helpful!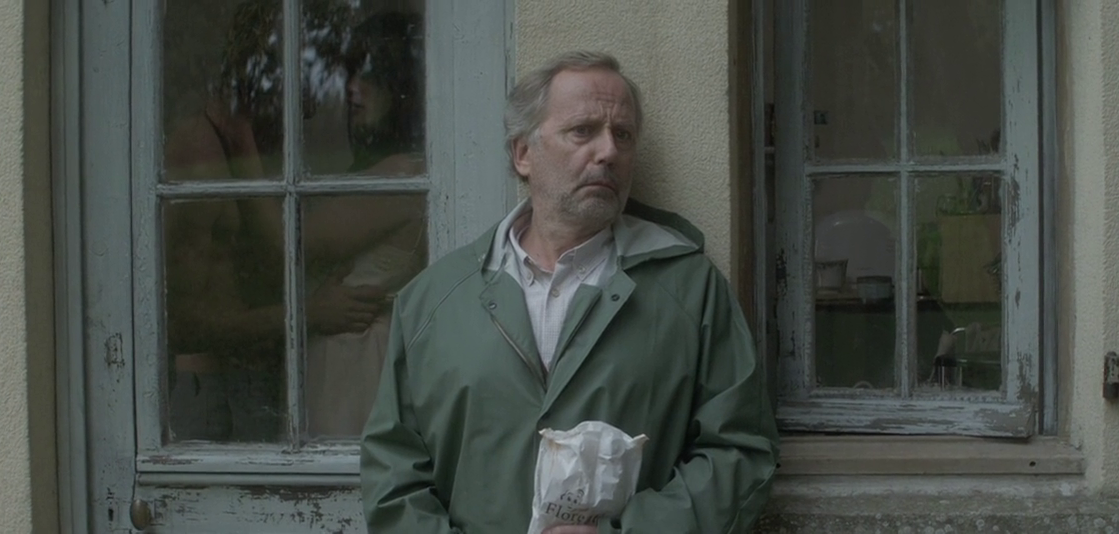 In the film, Martin, a Flaubert fanatic, is incredulous when a young English couple moves into a neighboring farm; not only are their names Gemma and Charles Bovery, but their behavior seems to mimic that of Flaubert's literary heroes, too…
The tagline of the movie is 'can life really imitate art?' - whether or not you feel qualified to answer this by the end of the film, what is certain is that you'll have been thoroughly entertained for a couple of hours, and you'll have absorbed plenty of French, too.
12. La Marche De l'Empereur
French nature documentaries can be a wonderful way to help build your language skills, as you only need to concentrate on the voice of a single narrator, who speaks clearly, and at an even, consistent pace throughout.
The March of the Penguins is a stunning film by Luc Jacquet that tells the story of the annual pilgrimage of Antarctica's emperor penguins; it was co-produced by the National Geographic Society and took over a year to shoot by two cinematographers working on location.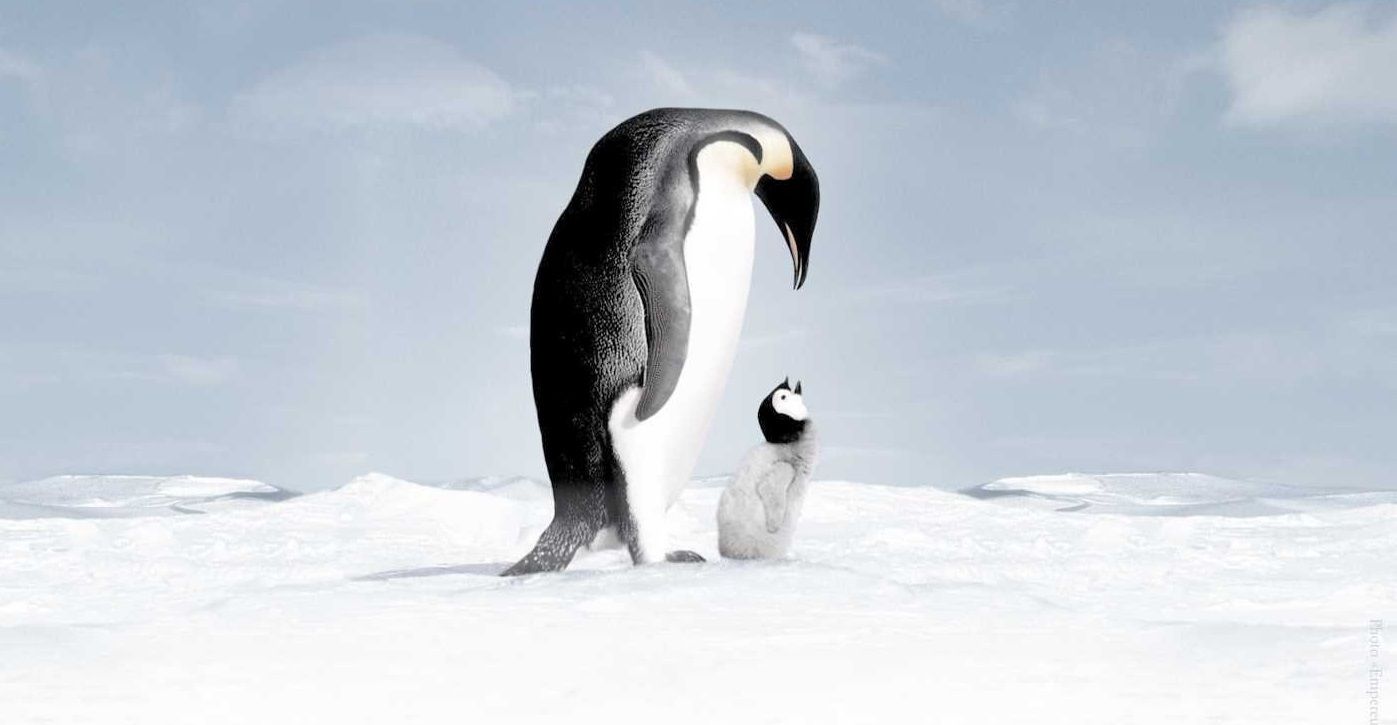 Released in 2005, La Marche De l'Empereur remains a beloved favorite of both audiences and critics; the film won an Oscar in 2006, in the Best Documentary Feature category, and has grossed over $120 million to date.
Interestingly, the French version of this film contains additional facts not included in the English language editions.
13. La Belle Verte
One for the sci-fi enthusiasts, La Belle Verte, is a family-friendly comedy created by and starring Coline Serreau as a friendly alien who winds up in Paris as part of an intergalactic task force whose mission is to spread harmony through space.
There is a focus on green living and environmentalism and the importance of being self-aware in all of our daily actions.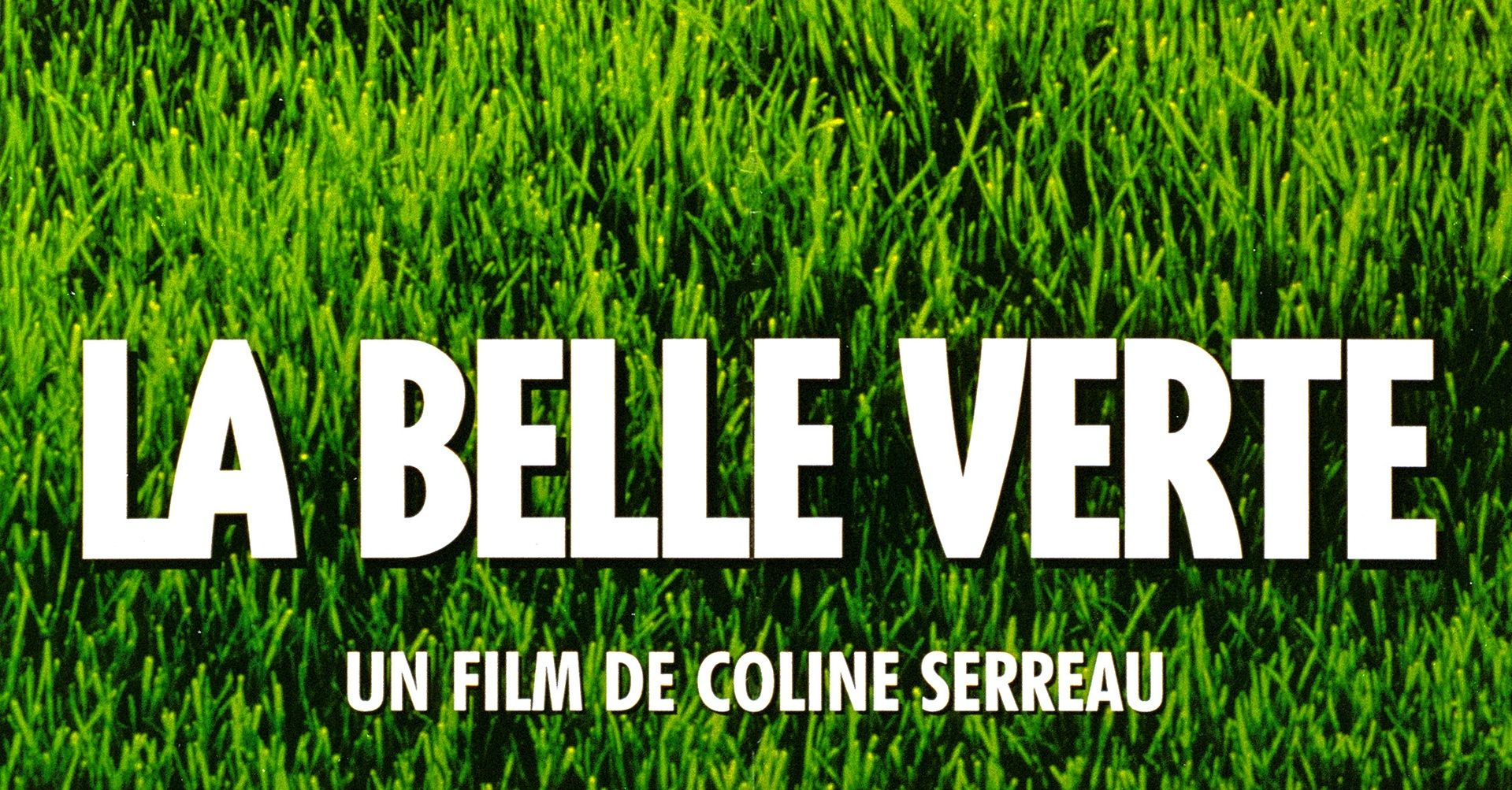 For those just starting out learning French, this movie is really useful, as all of the characters deliver their lines slowly and clearly; and the fact that it's so entertaining, too, means that you'll barely notice you're learning at all!
How To Learn French Through TV
Learning French with TV sounds too good to be true, right? But it's actually one of the best ways to learn French, either as a standalone approach or as a support for your classroom or online studies.
As well as being a fun way to learn French, it's an easy one too. Here's a list of steps you can follow:
To find a host of fabulous French movies suitable for beginners (as well as those geared towards intermediate and advanced learners), have a look at the Lingopie language learning platform to browse the selection available.
Choose a subtitled film that takes your fancy from the range of fantastic movies and binge-worthy box sets to suit all tastes and get you speaking the language sooner than you may have thought possible.
Sit back, and enjoy the show!
Use the tools Lingopie has to offer, like flashcards and quizzes to make the learning process a fun, interactive experience
Lingopie: Learn To Speak Like a Native With Real French Tv

Lingopie presents a dynamic and immersive approach to mastering French, leveraging the power of entertainment. By watching TV shows in French on Lingopie, learners are exposed to authentic dialogues, colloquialisms, and cultural nuances. What sets Lingopie apart is its interactive subtitle feature: as you watch, every word, phrase, or idiom is clickable, offering instant translations.
This means you can grasp the meaning of unfamiliar vocabulary in real-time without disrupting the viewing experience. Additionally, the platform allows users to toggle between native language subtitles or slow down playback for comprehensive understanding. After each episode, learners can review newly acquired vocabulary with integrated flashcards and word lists. With Lingopie, not only do you immerse yourself in French entertainment, but you also accelerate your language acquisition journey in a fun and engaging way
You may be surprised by just how quickly you gain language proficiency, too: research has found that immersive techniques, such as watching TV in the target language, can seriously speed up a viewer becoming fluent.
And, if you're still unsure, here are 8 tips to boost your French learning.
The Benefits Of Learning French By Watching Movies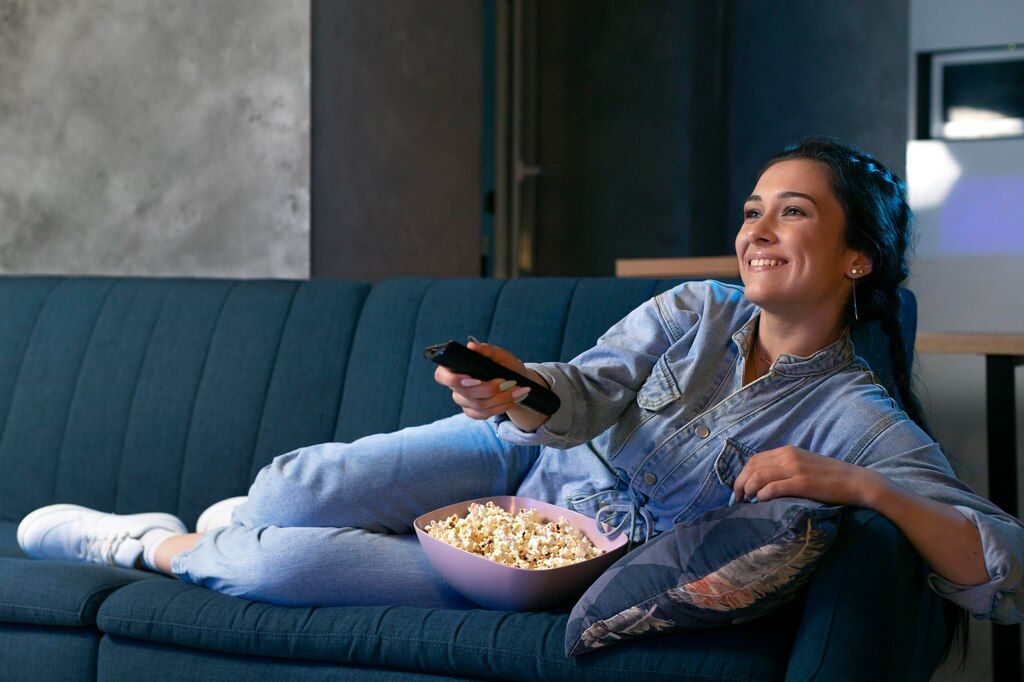 Learning a language by watching a gripping movie or an addictive series means that you'll have no problem with either getting motivated to study or in fitting your learning into your daily life: simply switch out your regular evening tv viewing with a subtitled film or a few episodes of a show of your choice.
You may decide to start by watching just twenty minutes of a film at a time, for example, and build up to a whole movie; find the way that works best for your style of learning.
And, if you want to blend in like a local next time you're in a French-speaking country, improve your French conversational skills with these useful French phrases!
Now, if you are more of a solitary learner, here is the best way to learn French on your own.

Summing Up:
Embarking on a linguistic journey has never been more captivating than with modern immersive methods. As the New Year unfolds, it's the perfect time to dive into the French language. Traditional textbooks have been overshadowed by engaging experiences like diving into French cinema. Lingopie revolutionizes this by offering a collection of French films with interactive subtitles. By swapping out regular TV time with French content, you blend entertainment with education. Whether preparing for a trip to France or expanding your skill set, Lingopie provides a rewarding and enjoyable pathway. Dive into French, one film at a time!