If you are thinking about learning a language or you are already in the process of doing so and would like to share your experiences, questions, and ideas with a community of like-minded people, you should check out online forums for language learners.
Check also: How to Learn Languages with YouTube
Continue reading this guide to get to know the eight best language learning forums and communities and see what they have to offer. Then, you can choose the right one for your language learning needs.
Before we share our recommendations, let's first look at how these forums can significantly improve the language learning process.

Language Learning with An Online Community
Language learning can be a long journey, and when you have questions or need grammar or translation assistance, who best to turn to than fellow language learners?
Related: How to Learn a Language by Watching TV
Forum members can support you through any confusion or doubt you have, answer questions, explain grammar and share their ideas.
A learning community is a very valuable asset for learners and makes the process of language acquisition much more social, enjoyable, and accessible.
Moreover, each forum has its own unique selling point and specific language focus. Some forums are more academic and linguistically inclined, while others are more straightforward and structured around a question-and-answer format.
Let's dive into our top 8 online learning communities.
1. Reddit
You will have heard of Reddit, but you might not have known what a great resource it can be for language learning.
The Reddit language learning thread is full of people asking useful questions about how best to study, sharing suggestions for resources and materials to use, and how to keep motivated, among other interesting topics.
If you are looking for a language exchange partner, this is also a great place to find native speakers or very proficient speakers of your target language who can help you.
You can post questions and language challenges, join conversations, and meet language learners just like you.
As this is such a well-used page, there are several new posts every day and users and moderators engage in constant discussions about language learning, vocabulary, grammar, translation, and more.
2. WordReference
One of the largest repositories of knowledge and information online about the English language and other languages is the WordReference forums.
Here, you can search through the questions previously asked and answered, or if your question has not been previously addressed, you can ask your own.
There are several groups of forums to choose from, such as "English-Spanish", "French", and "Portuguese", among others.
So, you can also click on the section that relates to your learning and browse the available forums for general learning.
WordReference is also one of the best online dictionaries you will find. It gives definitions of words with various examples in various languages, such as English-French, English-Spanish, and Spanish-French.
In addition, Wordreference provides conjugation tables for every verb, which is incredibly useful when learning grammar.
As with Reddit, you can add your own post to any thread and join the conversations.
3. Lingopie Community

Lingopie is a streaming platform that offers content in 8 popular languages: French, Spanish, Portuguese, Italian, German, Korean, Japanese, and Russian.
On top of this, there is also a Lingopie Community where common questions are posted and answered by other members of the community.
The questions can be about the movies and TV shows you are watching, or general queries about vocabulary, grammar, or culture.
Moreover, there are forums for Lingopie news and events. The events include guided conversations and grammar lessons in the languages offered by the platform.
The lessons will focus on one of the available shows on the site, so it is recommended to watch them before you join for optimized learning.
4. Linguaholic
This is a great platform for both language learners and teachers. Linguaholic has many forums split into useful categories such as "language learning", "translations", "language teaching", "language exchange corner", and more.
These forums offer advice on how best to study and teach, how to translate text, which translation tools and methods to use, which study apps are best, and so on. The exchange corner is the perfect place to meet a language exchange partner.
Group members can use this discussion forum to share ideas, tips, software recommendations, and questions and answers. It is a very well-organized and well-used online learning community.
The Linguaholic forums are great resources for discussions and resources for people learning English, Spanish, Chinese, Japanese, German, French, and more popular languages.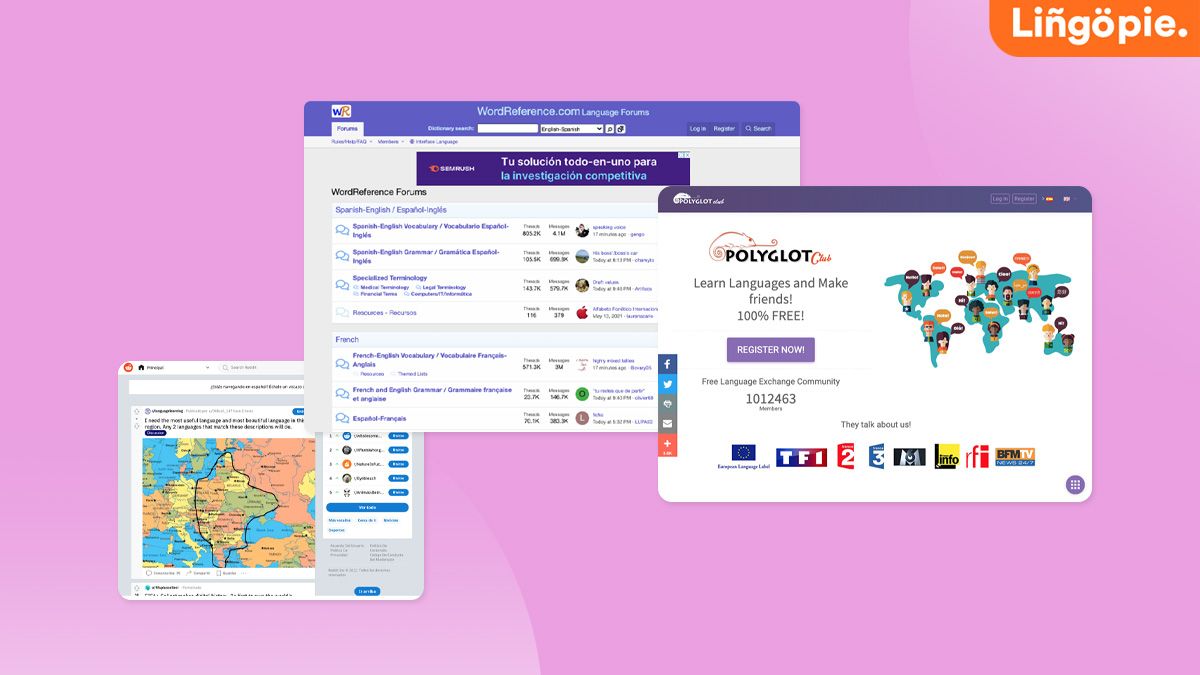 5. A Language Learner's Forum
This online forum is a little less well organized than the above-listed websites, as forums are not split into categories but are all posted on one bulletin board. However, there are still several good reasons to check out A Language Learner's Forum.
This discussion forum is a fantastic meeting place for users to share resources and hold discussions about any language. Current active topics include questions about Ancient Greek, Irish, Latin, Persian, Bangla, Korean, Japanese, and Chinese.
There are also active discussions on popular Western European languages like German, French, and Spanish, so there is something for everyone in this busy discussion group.
You can add discussion topics and comments and read people's replies on a range of posts covering all language-related topics.
6. LingQ
The LingQ Community Forum caters to people learning 24 languages, including Spanish, Finnish, German, Arabic, Hebrew, Ukrainian, and many more.
Language students discuss pronunciation, words and phrases of interest, teaching and learning tips, and other general queries about the language learning journey.
This is another good place to look for a language exchange partner who wants to practice English as a foreign language and in exchange can help you with your target language communication skills.
You can look at all forums and search them for posts that are relevant to you, or browse the recent topics posted by other forum members. Most forums are available to all users, but some are premium access only, so if you love the website, you can become a premium member.
7. Unilang
The Unilang Language Community Forum for general language learning and discussion offers threads with a range of focuses. You will find posts about translations, idioms, and false friends (words in other languages that look like a word in your language but have different meanings).
Moreover, there are linguistics threads with serious posts relating to the science of language learning, interesting etymologies, and learning dying languages.
You can browse the nearly 2000 topics on Unilang. However, unfortunately, there is no search option to narrow down which posts you would like to see.
This online discussion website is ideal for any language learner who wants to discuss language learning in a general way and gain access to new friends online who have similar interests and curiosities.
8. Polyglot Club
Finally, we have the Polyglot Club online forum. This page is for the language learning community around the world. You can join in conversations on the forum or search for your city and find an in-person language exchange event to attend.
This forum is specifically for people who want to talk with other language students and native speakers in their target language. This forum extends past posts on the internet and also allows people to meet face-to-face.
If you want to meet other language students from across the world and speak with confidence, check out Polyglot.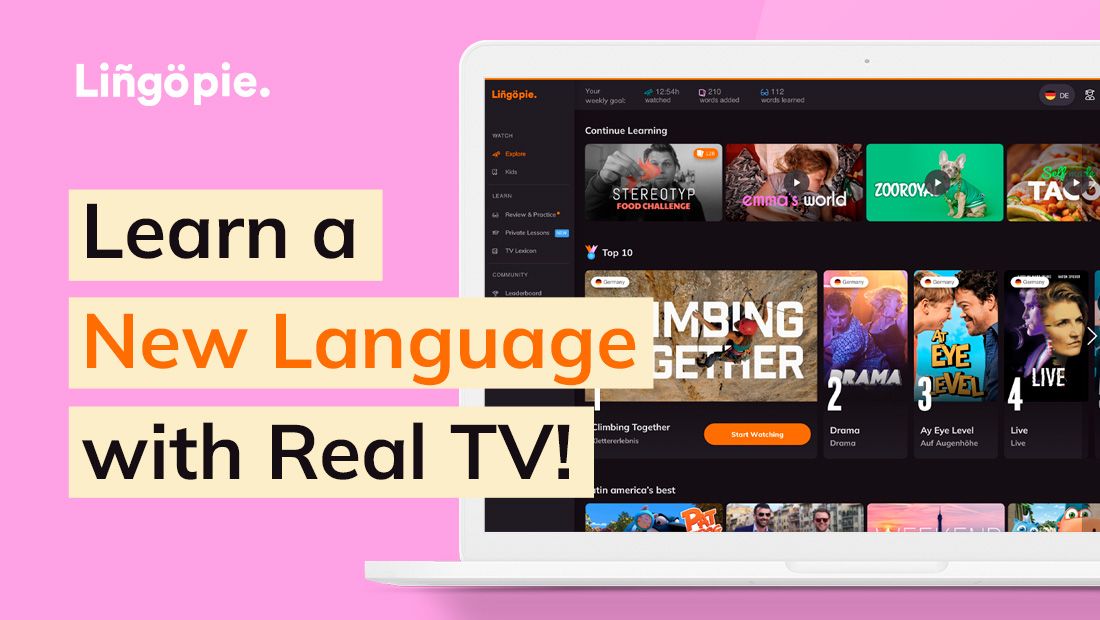 FAQs: Language Learning with Forums
What is a language forum?
A language learning forum is an online space for discussions and posts about learning a language. You can share tips and ideas with other members, ask questions and learn from the posts and message boards.
A language forum is like a virtual classroom in that it is full of language students learning together and building their language skills.
How can forums develop language skills?
A language learning forum can develop the language skills of reading, writing, listening, and speaking. Daily access to a language learning discussion page will expose members to a lot of great reading content. Replying to posts that are not in your native language will improve your writing skills and confidence.
Moreover, you will find native speakers of your target language with whom you can speak regularly to develop your speaking and listening skills. Finally, the forum will be full of useful language-learning resources designed to build on these skills.
Where can I practice language online?
Choose the forum that sounds best for you and get involved with the posts. For instance, if you love language learning by watching foreign language TV, head over to Lingopie and become a forum member.
This is a great way to practice your language of choice in a way that suits you.
Can I use forums to help others with my native language?
Yes, if you are interested in teaching or having a language exchange partner, you can use online forums to answer people's questions about your mother tongue or find language partners with whom to practice.
Summing Up: The Best Online Communities for Language Learning
Regardless of which language you are learning and whether you are a beginner or at an advanced level, you can benefit from joining a language learning forum.
There, you can talk with other language students, ask questions about vocabulary, talk about teaching, and post tips and materials for others to use.
All of the above-listed forums are excellent for language learners and native speakers who enjoy sharing posts about language learning.
If this sounds good to you, sign up for a language learning forum today and join the community.
See also: The 16 Best Accounts to Learn a Language with Instagram