Nowadays, there are many streaming recommendations for finding entertaining French films. Good news! HBO Max is a great streaming service for foreign language films, especially French ones.
In this post, we'll take you through our list of the best films of French cinema over at HBO Max right now. If you're interested in learning French you must know by now that watching movies is a great way to help you improve your skills. So, let's get into it!
A Brief History of French Cinema
French cinema has been at the forefront of entertainment since the dawn of filmmaking. Since the humble beginnings of A Trip to the Moon, France has continued to deliver.
The French new wave movement began in the late 1950s and produced great films including many that you will find on this list. This 'movement' became a foundation for films for decades to come and inspired director after director from many different countries.
French movies are consistently entertaining and well-made to this day. After all, French filmmakers are very skilled when it comes to creating films that are funny, and gripping, containing a certain "je ne sais quoi" that can only be described as quintessentially "French".
A Classic Dark True Crime French Film
Diabolique (1955)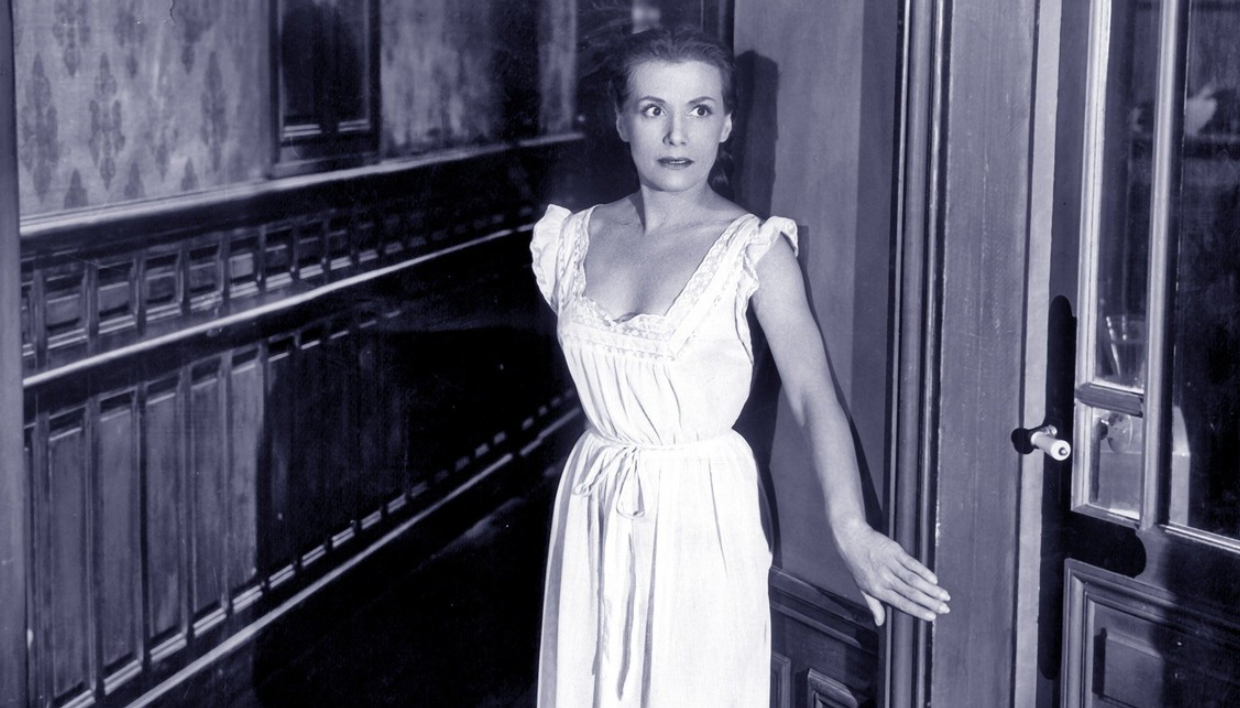 This film follows the life of a French couple: a fed-up woman, Christina, and her husband, Michel, a very unlikeable character.
The woman is the headmistress of a boys' boarding school outside of Paris, France and her husband is the hated headmaster. He is controlling in their marriage, does not let her make any decisions, and is having an affair with one of the teachers.
The teacher, Nicole, is also fed up with Michel because he has turned to beating her. The two women decide that the only way to take revenge is to kill him. And so ensues a dark plot to murder him and get away with it.
What You Will Learn
In this French movie, you will find that vocabulary relating to crime is frequently present, as well as discussions about unfaithfulness. You will also learn witty remarks between the women and hateful jabs between the characters.
An Early Take on French Horror
Eyes Without a Face (1960)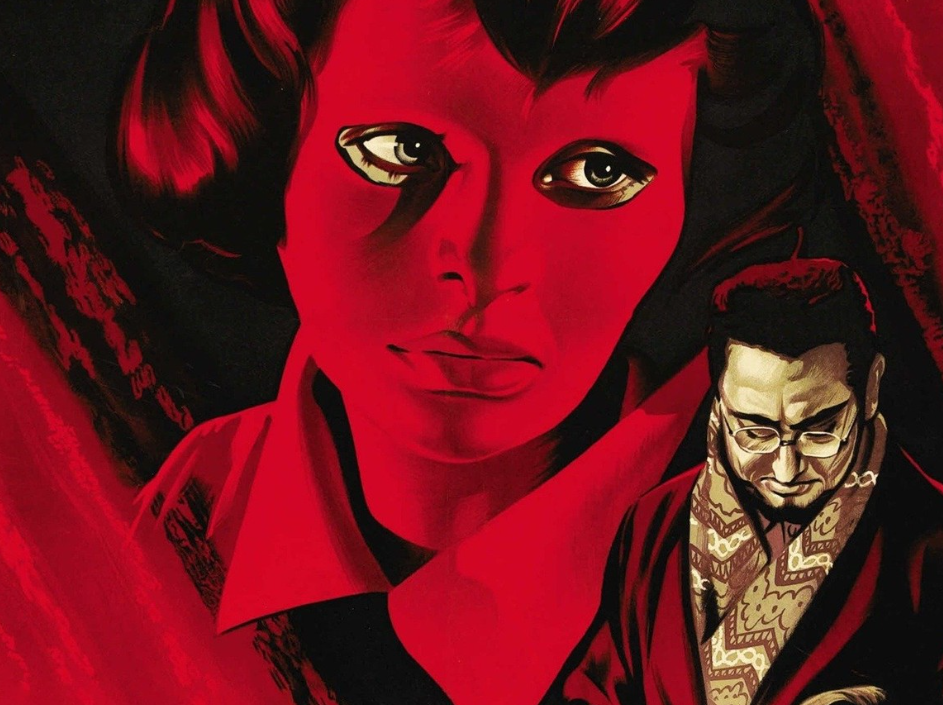 As one of the first classic French movies of horror, Les Yeux sans Visage delivers fear to its viewers.
It is a tale about a brilliant surgeon turned serial killer who is haunted by the fact that his beloved daughter, Christiane, was disfigured in a car accident.
He resorts to hunting down young women around Paris in order to steal their faces so that he can surgically put them on that of his daughter. Yes, you read that correctly...
What You Will Learn
In this French movie, you will learn medical terminology and country-specific slang. Keep an ear out also for words spoken about physical appearance and beauty.
The Most Popular French New Wave Film on HBO
Breathless, also known as À bout de Souffle (1960)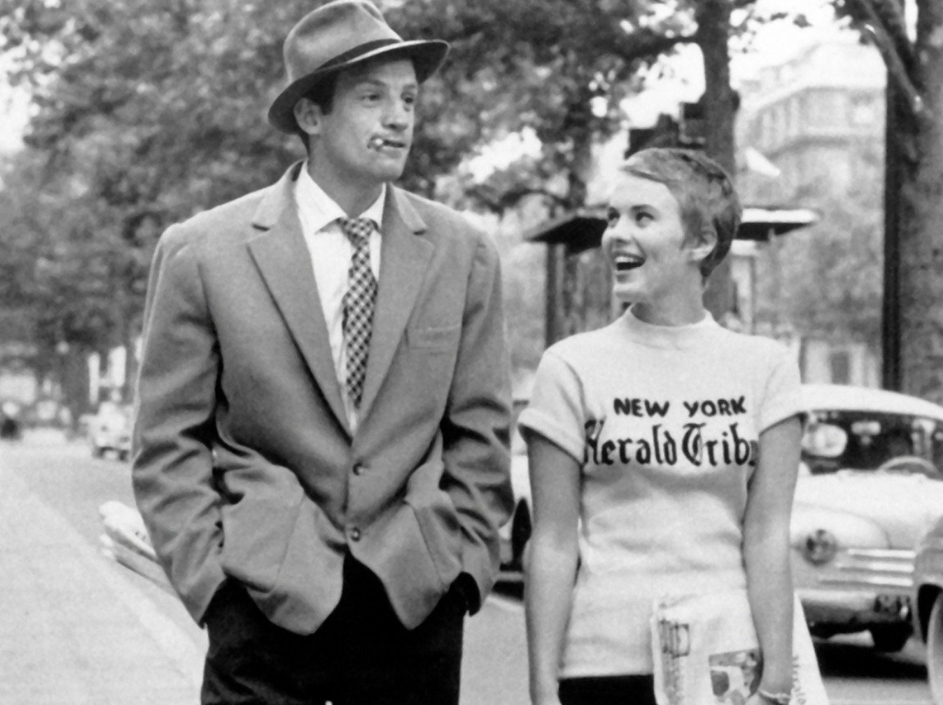 One of the many French classics, this new wave masterpiece directed by Jean Luc Godard, might, quite literally, take your breath away.
With funky camera angles, funny jump cuts, and a scandalous plot line, you will feel like you are on a rollercoaster while watching this movie.
The movie centers around Michel, played by Jean-Paul Belmondo, a petty thief who takes his crime a bit too far (to say the least) after stealing a car and murdering a police officer.
Patricia, played by the actress Jean Seberg, is his love interest who pops in and out of the film amongst the chaos of Michel's hectic avoidance of the law.
The filmmaker and director keep you hooked with the suspense that Michel could get caught at any second. There's drama and comedy in this classic piece of cinema.
What You Will Learn
French terms of endearment between bad guy Michel and journalist Patricia. Some swear words and slang vocabulary also come up in this film.
Keep an ear out also for snarky one-liners from Michel. Jean Luc Godard made sure to put in plenty of those!
A French Classic from the Female Gaze
Cléo from 5 to 7 or Cléo de 5 á 7 (1962)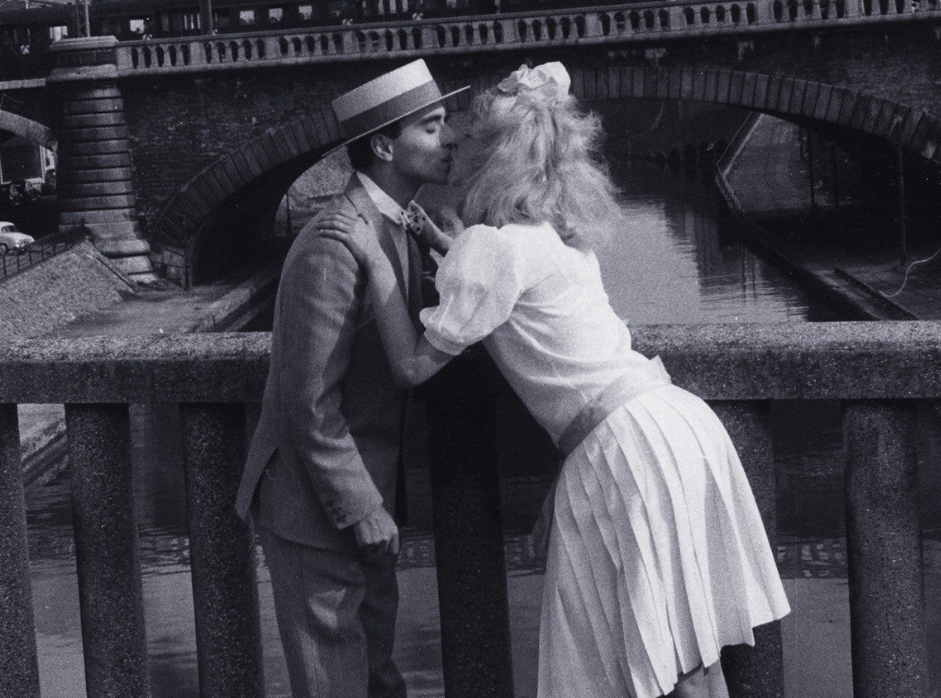 This French new wave film follows a day in the life of a French woman in her twenties.
Cléo is awaiting test results to see if she has a life-threatening disease.
She proceeds to experience a series of interesting events, which occur around Paris between the hours of 5 pm and 7 pm. The director lets the viewer experience Cléo's night activities and journey around the city.
The story plays out from her perspective and the audience sees her trying to continue with her normal life despite this impending diagnosis looming over her head.
What You Will Learn
In this movie, you will learn Parisian phrases and vocabulary from the time period. Also, listen for conversations around the city to pick up casual phrases.
Part One of The Best French Trilogy
Three Colors: Blue or Trois Couleurs: Bleu (1993)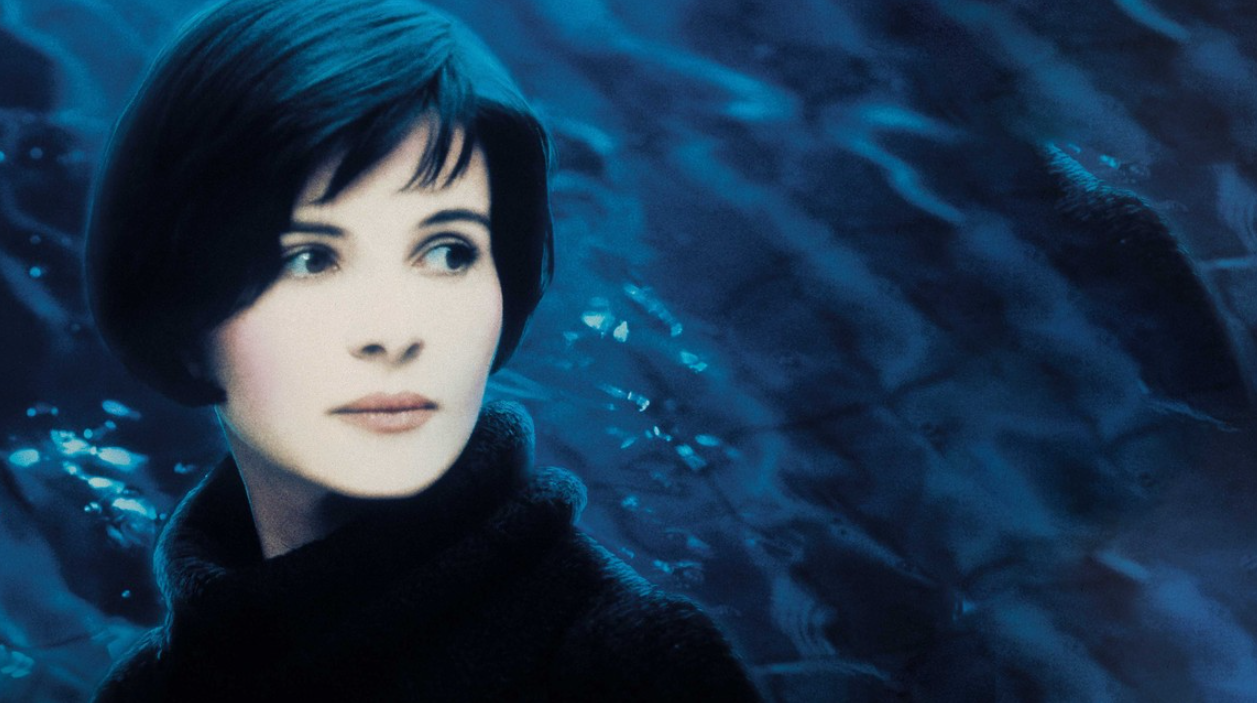 This was the first of a trilogy of French drama movies that were very popular in the 1990s.
It stars beloved French Actress, Juliette Binoche, who you might have seen in other films like Chocolat and The English Patient.
The story centers around a woman, Julie, who has lost both her husband and her daughter in a car accident.
She is left to pick up the pieces of her life in the best way she can. She moves into an apartment in Paris, France, and tries to start over.
The whole film is shrouded in a hue of blue, which gives it a mood of melancholy as Julie moves through the world after this unimaginable tragedy.
This film, along with the other two, are works of art by director Krzysztof Kieslowski.
What You Will Learn
There is a lot of one on one interaction between characters, so French sentence structure is a good thing to listen for in this movie.
Much of the movie is centered around music, so look out for vocabulary about songs, composition, and music in general.
Part Three of the Best French Trilogy
Three Colors: Red or Trois Couleurs: Rouge (1994)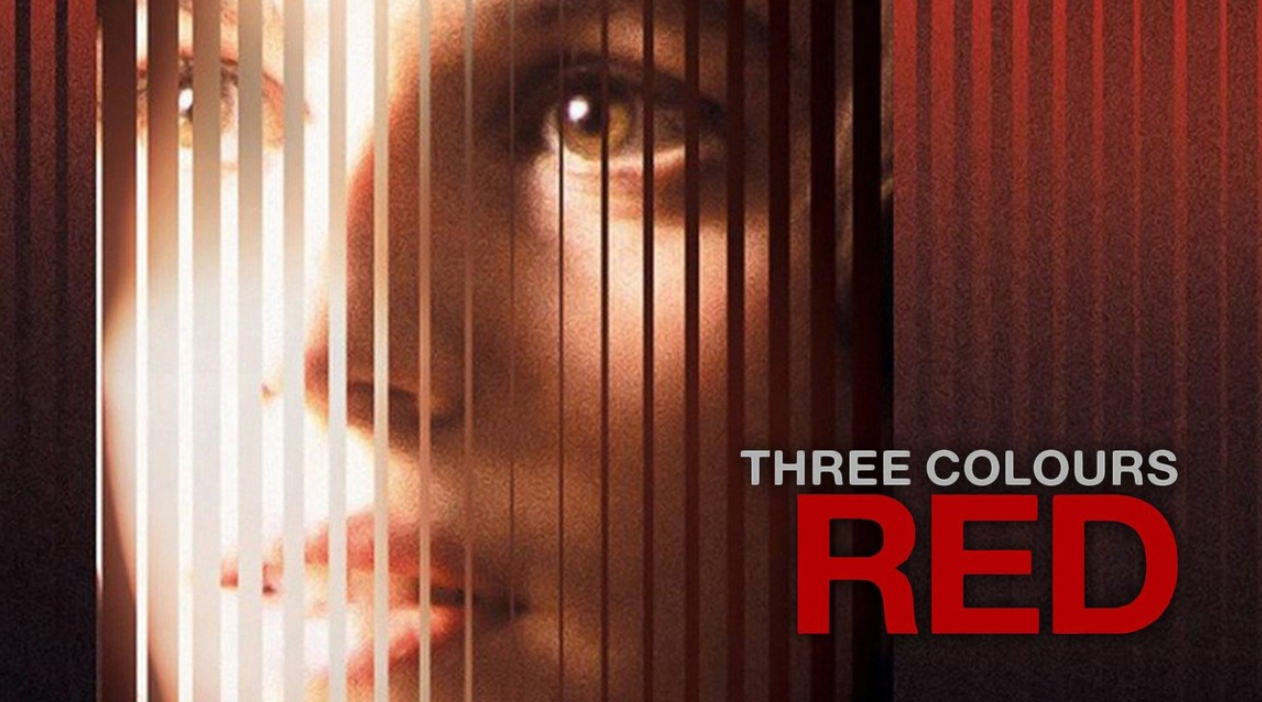 The third of the drama trilogy, this movie stars Jean Louis Trintignant as a retired judge who has a habit of spying on other people's lives.
He unexpectedly forms a close relationship with a young girl who is an up-and-coming model.
The first and third movies are on this list, but the second is not because it is mostly in Polish.
What You Will Learn
Language of the law is used because the main character is a judge. Many long conversations between the two characters contain general daily vocabulary. So, listen out for these too.
One of the Best French Films That Will Make You Cry
Au Revoir, les Enfants (1987)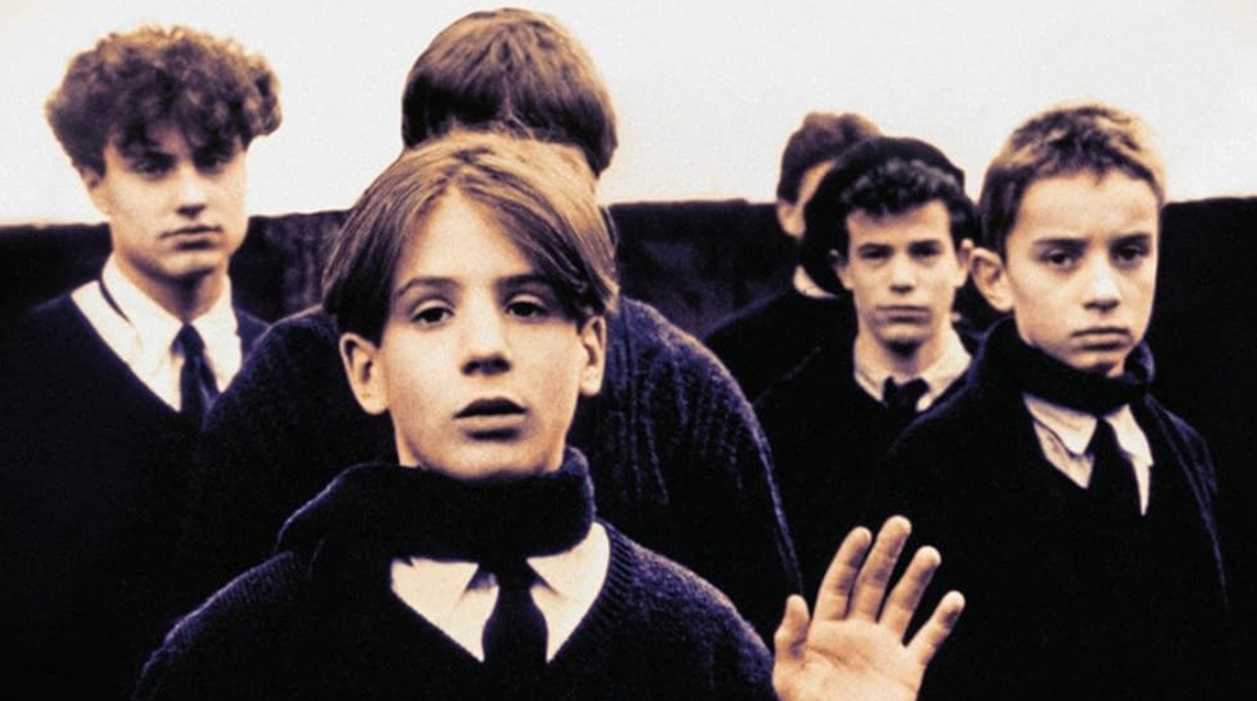 Set in World War II, this drama centers around two boys living in a boarding school in a small town after the Nazis had occupied France.
The name of the film means Goodbye, Children in French and alludes to the loss of childhood at a young age in this time of war and chaos.
When the new boy Jean arrives at the boarding school, top student Julien creates a friendship with him.
Jean's past is quite secretive until it is discovered that he is Jewish and hiding at the school under a false name.
This story is loosely inspired by reality as the director also lived in a boarding school during the war.
Although it is not a true story, the movie represents many stories that came out of the war.
What You Will Learn
The movie is set in World War II France. So, you will learn vocabulary about war as well as pick up some phrases that young boys say to each other in casual conversation.
Catholicism is also present in the movie, so you will hear some religious vocabulary in the target language too.
The Best Foreign Language Film Autobiography
The Diving Bell and the Butterfly or Le Scaphandre et le Papillon (2007)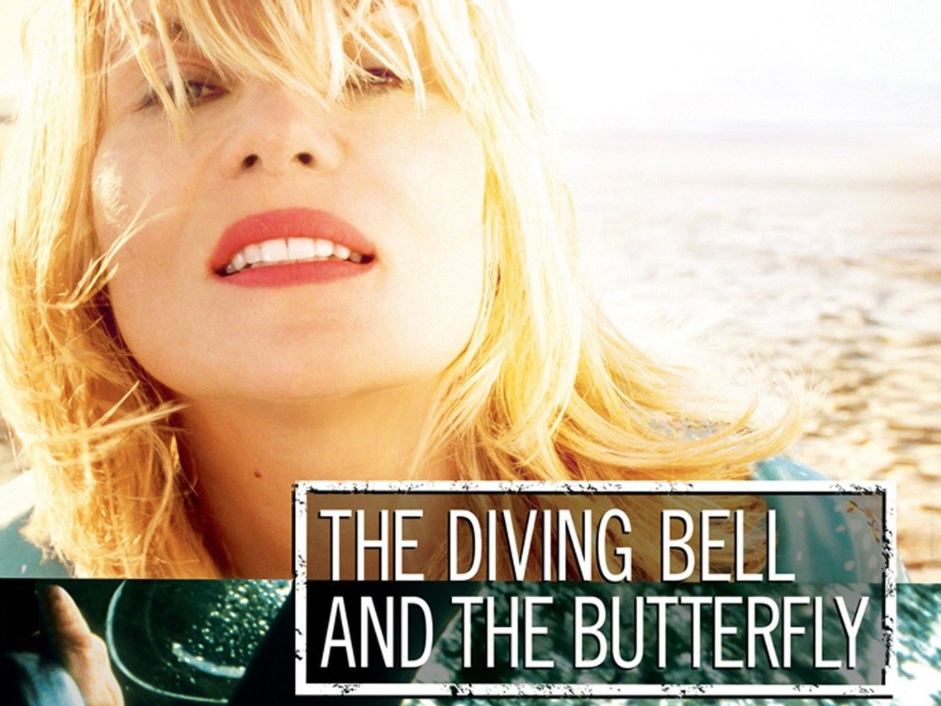 This drama is set in France and follows the story of the famous editor for Elle Magazine, Jean-Dominique Bauby after he suffers a massive stroke at only 43.
He suffers from full-body paralysis except for the muscle in one of his eyes, so he must rely on the people around him for everything.
It is a very moving and sad story, but he is able to use his imagination to make stories in his head.
Although it is a dramatic history of his life, parts of this drama feel like a documentary. This piece of cinema has been praised by critics and does a great job of honoring Jean-Dominique Bauby.
What You Will Learn
You will learn lots of medical vocabulary, which is scattered throughout this film because Jean-Dominique has so many medical issues after the stroke.
After some time, he learns how to use a machine to speak, which means that his words come out very slowly. So, these scenes are perfect for learning some new French words.
Best Animated French Film on HBO Max
Fantastic Planet (1973)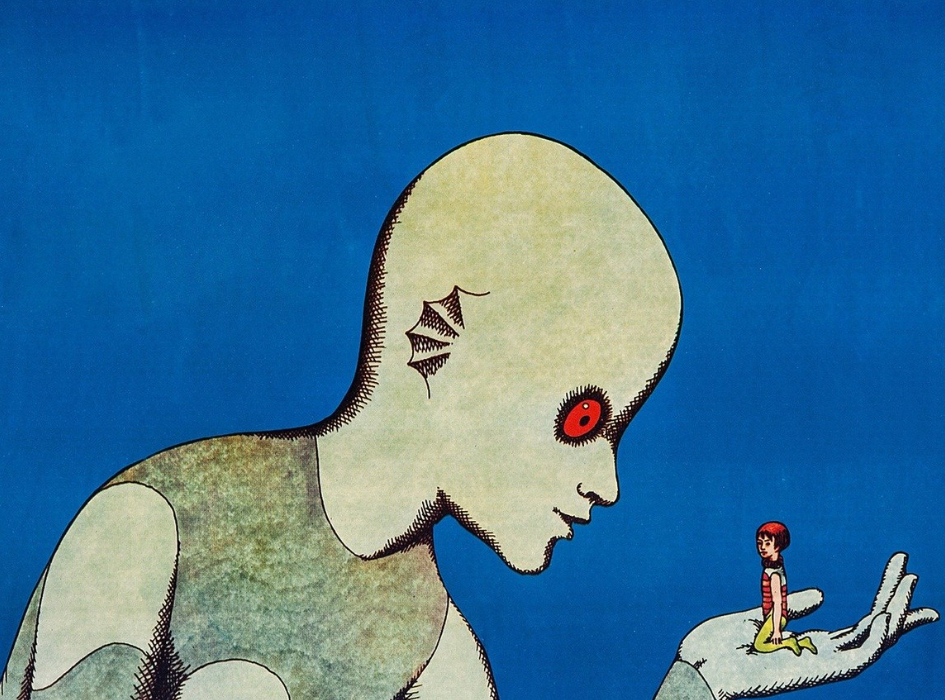 Based in a distant future, humans are tiny creatures the size of mice who are constantly tormented by huge blue creatures who use them as toys for children or kill them off like rodents.
Inspired by science fiction, it's a look inward at how humans treat other creatures now and what would happen if humans were not the dominant species on this planet.
The director, René Laloux, was praised at the Cannes film festival in 1973 for this unique cinematic creation.
The animation, although older, is beautifully detailed and colorful. Although this movie is a cartoon, it isn't a comedy and is profoundly dark.
What You Will Learn
The narrator speaks in a calm and slow voice, so you should have no trouble following along and reading the subtitles while still enjoying the visual aspects of this movie. You will learn lots of sci-fi vocabulary as well.
Bonus French Shows
In the Mood for Love Starring Tony Leung and Maggie Cheung
Lupin starring Omar Sy
Portrait of a Lady on Fire starring Noémie Merlant and Adéle Haenel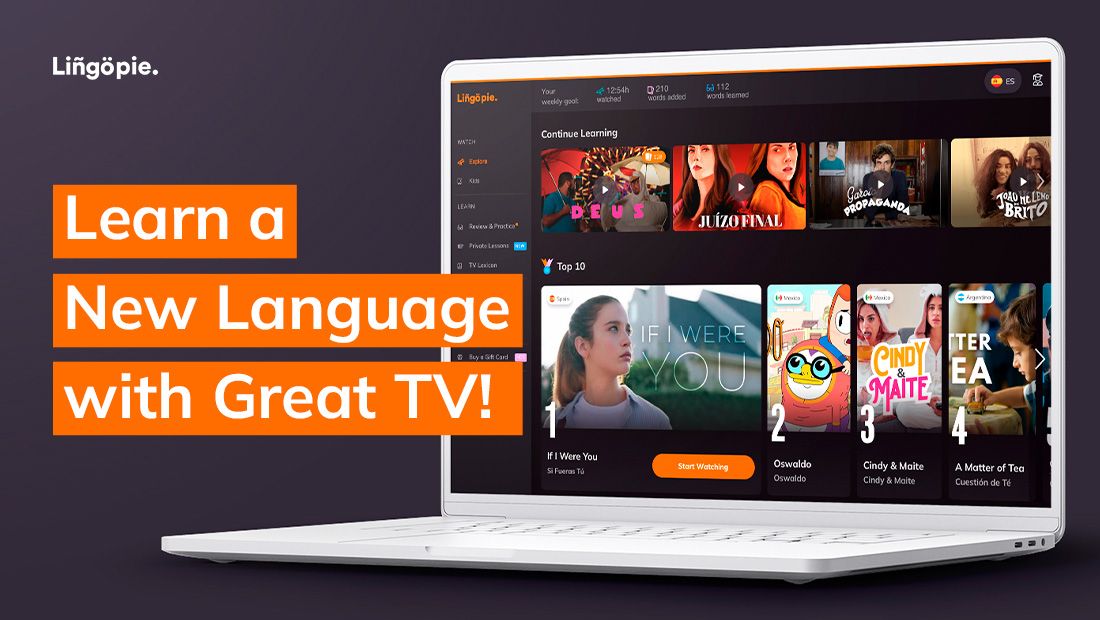 Summing up: The 9 Best French movies on HBO Max to Learn French
Movies from France have the power to transcend time. No matter what country you are from, you have probably heard of a handful of French movies because they have made such a big impact on the world of cinema.
Related: The 14 Best Shows to Learn French on Netflix
If you want to know more about effective French learning methods consider reading our Ultimate Guide to Learning French Fast there you will find valuable information and tips.
If you like watching video content to learn languages, you have access to a whole world of French language learning content on Lingopie.
Lingopie's interactive French movies and TV shows allow you not only to watch drama, comedy, and documentary TV in French but also to click on subtitles and view full transcripts on the side of the screen.
Why not get started with a free trial today?