Podcasts are an increasingly popular form of media and entertainment. They can be very engaging, informative, and also fun. Listening to a good podcast is a great way to make mundane tasks like cleaning, commuting, and cooking more enjoyable.
Language learners can listen to podcasts in foreign languages, or podcasts created to help you learn a language, on sites such as Lingopie, Audible and Spotify.
These will allow language learners like you to pick up new words, phrases, and grammar. What more could a language lover want?
In this post, we'll take you through the best podcasts for language learning in general, as well as by language. Let's get started!
How Listening to Podcasts Helps You To Learn Languages
You might be wondering how you can learn a new language through listening to foreign language podcasts.
Well, you can develop your listening, oral and communication skills by listening to native speakers discussing events and studying how they use language and tone to communicate.
Some podcasts will even offer transcripts or learning materials, which you can use to sharpen your reading skills and deepen your understanding of the podcast's contents.
Moreover, you can use foreign language podcasts about specific themes to develop your vocabulary in certain fields that interest you; this is a great way to learn languages while also learning about a past event, a subject that excites you, or current events.
With podcasts, you can assimilate your cultural and historical learning with your language development. This immerses you in the foreign language while you deepen your overall learning. It provides a natural and authentic way to pick up a new language.
In addition to podcasts, listening to audiobooks and radio stations in your target language may also offer exposure to native speakers talking and to the culture of that country. If you're studying Spanish we recommend you check out our list of best audiobooks to learn the Spanish language and best radio stations in Spanish.
Choosing The Right Podcasts For You
Whether you are a beginner, intermediate or advanced learner, there are countless great language learning podcasts for you.
Depending on the subjects that interest you and the language you would like to learn, you should find a recommendation on this list that suits your needs.
Also, consider the duration of each episode of a podcast and how much time you have set aside for learning per day.
Below, we have provided a list of great podcasts for learning languages, some of which can be found on Lingopie. This is a great streaming service for foreign films and TV shows, which is designed to help you build your language skills and develop your grasp of a foreign language of your choice.
Once you have read our recommendations for the best podcasts, you can head over to Lingopie and check some of them out. Let's get started!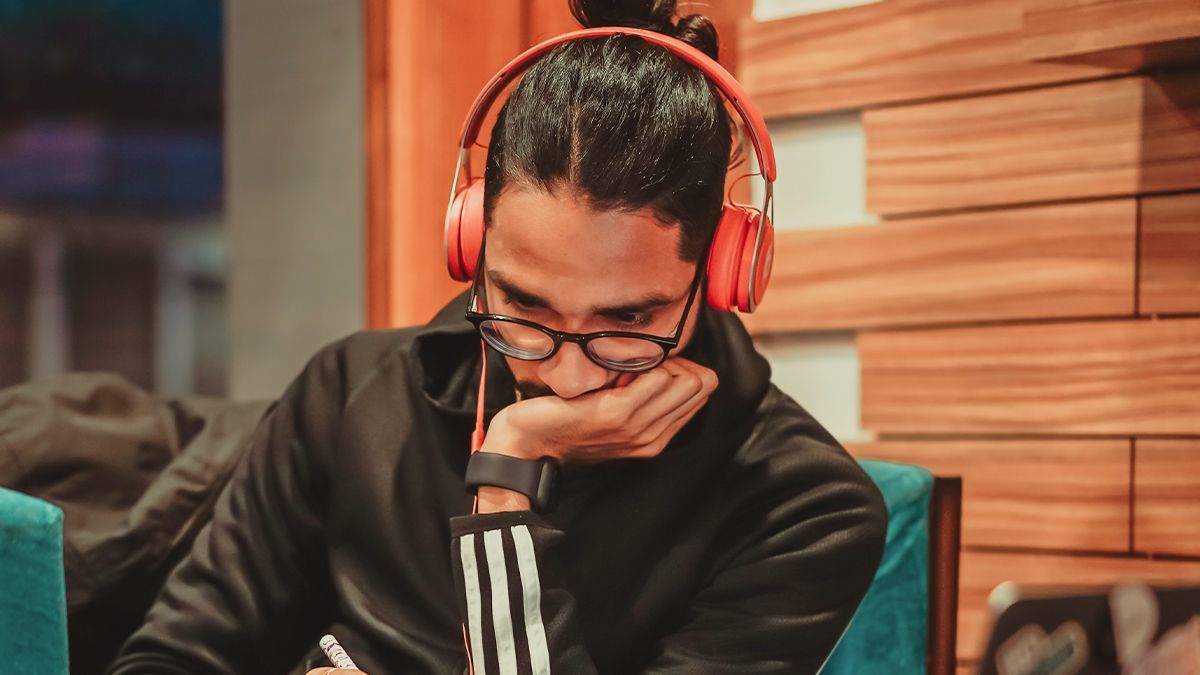 Podcasts For Language Learning in General
There are some well-loved podcast series that help people to learn a language especially as a beginner or intermediate language learner.
These can be great setting-off points for picking up simple phrases and concepts. Once you have a grasp of the language you are learning, you can then select podcasts to listen to that are not necessarily designed for language learning, rather native podcasts created to entertain and inform.
But first, let's look at a couple of free podcasts for language learning in multiple languages.
Radio Lingua: Coffee Break - Beginner, Intermediate and Advanced Level
Coffee Break has several series for learning Spanish, French, Italian, German, English, Swedish and Chinese.
It is probably one of the longest-running language learning podcasts and is incredibly popular among beginner and intermediate language learners, though it does also provide lessons for advanced learners.
This podcast was created to develop grammar points, conversation skills, cultural awareness and language skills, such as listening and speaking.
It is recommended by language learners the world over as it is a super accessible podcast that makes language learning manageable and fun.
Coffee Break Spanish: [Apple Podcasts] [Spotify]
Coffee Break French: [Apple Podcasts] [Spotify]
Coffee Break Italian: [Apple Podcasts] [Spotify]
Coffee Break German: [Apple Podcasts] [Spotify]
Coffee Break English: [Apple Podcasts] [Spotify]
Coffee Break Swedish: [Apple Podcasts] [Spotify]
Coffee Break Chinese: [Apple Podcasts] [Spotify]
News in Slow - Beginner, Intermediate and Advanced Level
This podcast is designed to help you learn a language while keeping up with current events. News in Slow is available in Spanish (from Spain and Latin America), French, Italian and German.
The name is as it suggests - the narrators speak at a slow and controlled pace, making it easier to understand the target language. This podcast covers a wide range of current affairs topics and provides great resources for developing grammar and learning new phrases.
These extra features, as well as free transcripts and grammar notes to accompany each episode, make this podcast a great tool for learning at any level. It deserves a place in our list of the best language learning podcasts.
News in Slow Spanish: [Apple Podcasts] [Spotify]
News in Slow French: [Apple Podcasts] [Spotify]
News in Slow Italian: [Apple Podcasts] [Spotify]
News in Slow German: [Apple Podcasts] [Spotify]
The Best Language Learning Podcasts in Specific Languages
Now that you know the benefits of learning a new language through listening to podcasts, and you have made a start by listening to general language learning free podcasts like Coffee Break, you are ready to get stuck into podcasts created to develop learning in specific languages.
Remember, if you are learning Spanish, for instance, you will find some podcasts with native speakers from Spain and some from Latin America.
Each country in Latin America has its own accents, slang and words that differ from Castellano Spanish.
You will find similar complications in French and Italian, where accents and slang vary region to region.
So, when choosing your podcast, bear this in mind and choose one that uses the language you are interested in learning.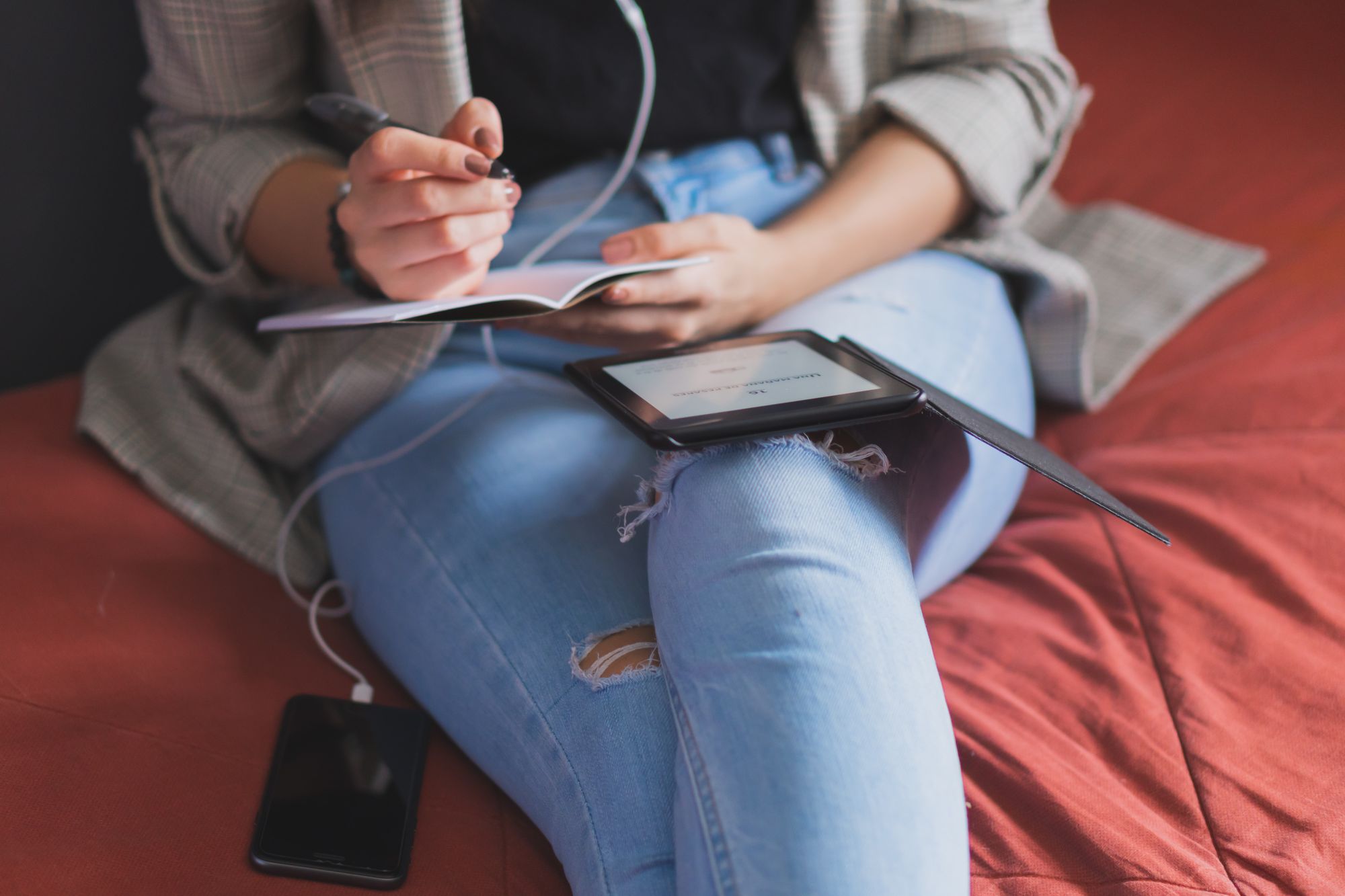 Spanish
The F*cking Human Condition (La F*cking Condición Humana) - Beginner Level
This Spanish language podcast allows the listener to live in other peoples' shoes for half an hour per episode.
It is broken into audio reports which tell the stories of various normal people. We hear about sailors, birdwatchers, archaeologists, people with a very fine sense of smell, and the first humans who discovered the echo.
You will be able to recognize yourself in some of these stories, while others will engage your curiosity and teach you new things.
These are stories rooted in real-life experiences, and offer you a look into how other people live. It is a fascinating podcast, and will broaden your vocabulary as well as your cultural awareness.
Listen on: [Apple Podcasts] [Spotify]
Español Automático - Intermediate and Advanced level
This podcast is designed to get you from a passive learner to an active user of conversational Spanish without memorizing words, using boring textbooks and studying massive vocabulary lists.
Español Automático was created by Karo Martinez who is a Spanish teacher, blogger, and passionate language learner.
The idea behind this podcast is that we learned our mother tongue by listening and building a natural understanding of the language, and we can use this same process to learn Spanish grammar and vocabulary.
Karo shares language learning anecdotes, discusses real-world topics, and her personal and professional development materials.
Listen on: [Apple Podcasts] [Spotify]
French
One Thing in A French Day - Intermediate Level
This is a great premise for a language learning podcast series.  Each of the short podcast episodes of One Thing in a French Day presents a small slice of an average Frenchwoman's day.
An episode will concentrate on a random daily event such as having a croissant after a visit to the hairdressers, going for an evening stroll or shopping in an organic store.
The podcast episodes are presented by a native speaker who discusses each day's event in normal speed French, making it a great tool for all those interested in learning French.
This is great for intermediate learners as her diction is crisp and clear, the words are easy to make out, and each episode is full of great vocabulary, French expressions and even some French slang.
Listen on: [Apple Podcasts] [Spotify]
Criminal Chronicles (Chroniques Criminelles) - advanced level
If you are an advanced learner of the French language and love gritty true crime, this is the perfect podcast for you.
From unexplained disappearances, to crimes of passion and evol plots, you can explore and discover the secrets of the most shocking news stories.
Serial killers, abusive lovers, and monsters walking among us...all thought they could commit the perfect crime. However, all of them are now behind bars.
For a look into the mind of a monster and a thrilling unraveling of the truth, check out this gripping podcast. Who are these murderers? Let's find out. Studying French just got much more thrilling!
Listen on: [Apple Podcasts] [Spotify]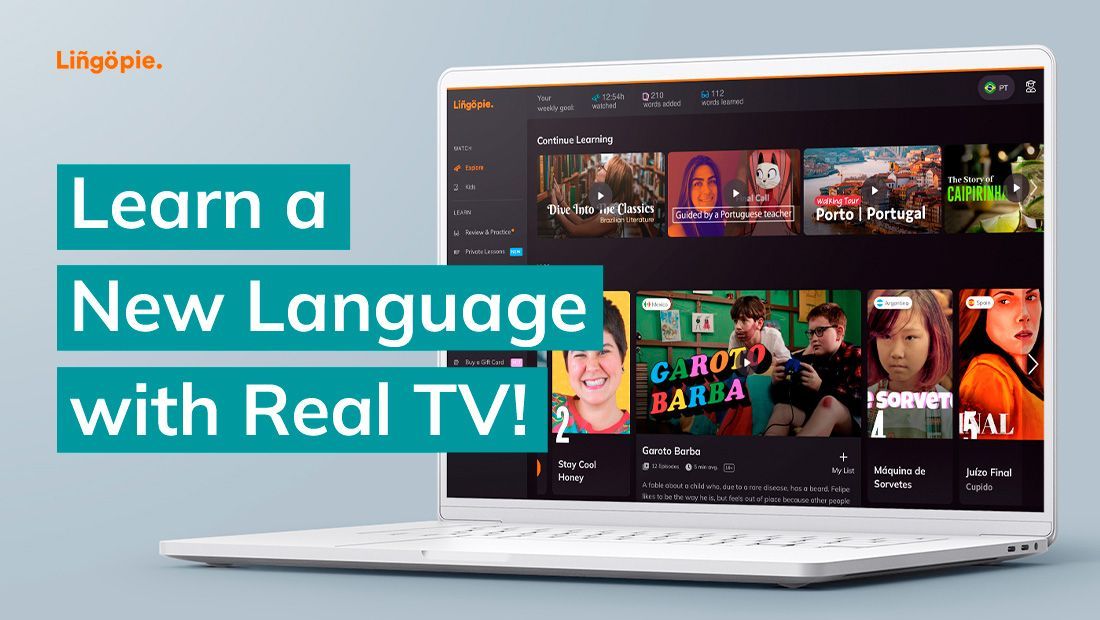 Italian
Fucking Geniuses (Fottuti Geni) - advanced level
This informative podcast tells the stories of some of the world's great thinkers who have shaped our understanding of the world and it will be a great tool for anyone interested in learning Italian.
If you want to know more about the talented minds who encountered the perfect cultural environment to be able to change the trajectory of our culture and civilization, check out Fucking Geniuses.
The first episode is dedicated to Albert Einstein, whose most famous work is the theory of relativity. You will also learn about Cyrus West Field, who, along with other entrepreneurs, created the Atlantic Telegraph Company and laid the first telegraph cable across the Atlantic Ocean in 1858.
The following episodes discuss Steve Jobs, creator of Apple, and others. This foreign language podcast is perfect for those who want to learn Italian to an advanced level, as it deals with scientific vocabulary and complex ideas.
Listen on: [Apple Podcasts] [Spotify]
German
Easy German - Beginner and Intermediate Level
The Easy German podcast explores topics from Germany and around the world while explaining useful words and expressions in the German language.
They also have a super helpful YouTube channel that you can check out for a more visual language learning experience.
Listen on: [Apple Podcasts] [Spotify]
Deutsche Welle - Beginner, Intermediate and Advanced Level
This radio station has it all. From interviews to news stories, sports, economics and fitness tips, Deutsche Welle offers a plethora of interesting topics that will surely help you learn German.
So, whatever interests you, you should find a German language broadcast to suit your likes. You can find stories that develop your target language, using level-appropriate language, spoken by native speakers.
Both of these free language learning podcasts are great for developing your cultural awareness of Germany and immersing yourself in the language.
If you plan to visit Germany, these podcasts will prepare you for the society and current events awaiting you there.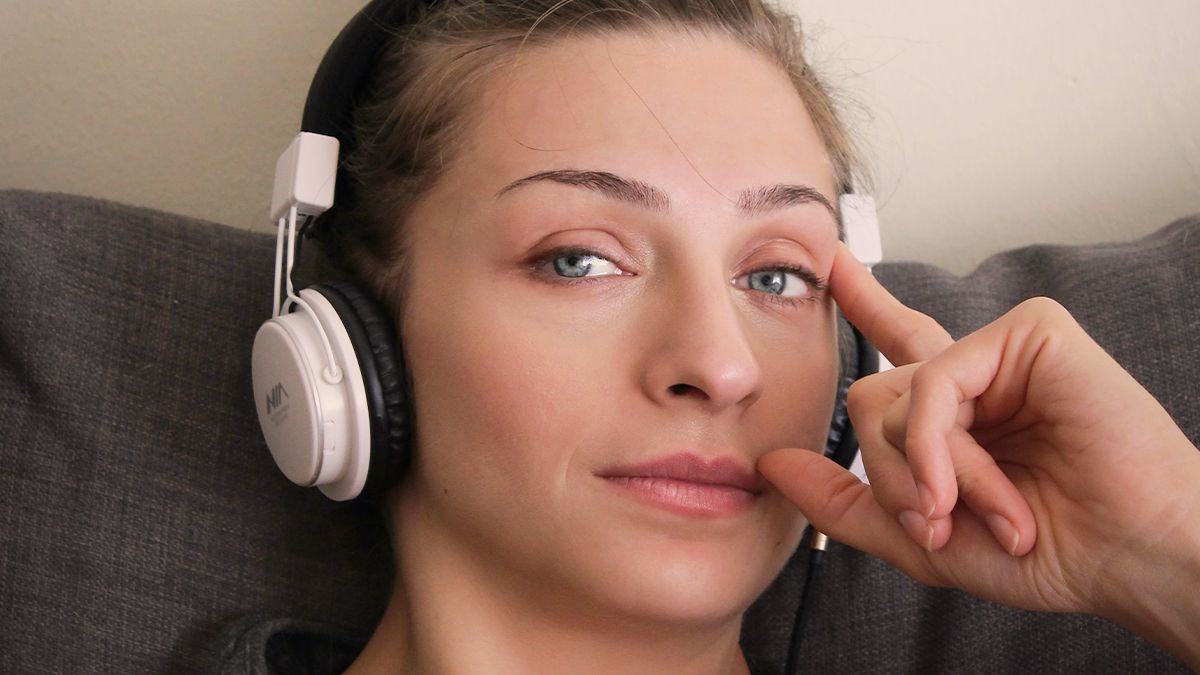 Russian
Speaking Russian - Beginner Level
Speaking Russian is perfect for those absolute beginners. This podcast releases short weekly episodes covering the basics of the language, grammar rules, pronunciation and useful words and phrases, making it a valuable tool for those interested in learning Russian.
It is designed for beginners and will develop your listening skills and prepare you for simple everyday conversations.
Listen on: [Apple Podcasts] [Spotify]
Slow Russian - Intermediate Level
This podcast does exactly what it says on the tin. You can listen to Russian spoken slowly and clearly. The voice of Daria, a Russian teacher, will guide you through many cultural topics.
Her website and YouTube channel also provide really useful content and resources for Russian language lovers. You can choose the episode based on your target language and develop your language skills through this educational podcast program.
Listen on: [Apple Podcasts] [Spotify]
Japanese
Learn Japanese Pod - Beginner and Intermediate Level
If you are a beginner in learning the Japanese language, this is a great starting point. Learn Japanese Pod covers basic pronunciation, grammar and vocabulary. You will also develop listening skills and confidence for when you start speaking simple words and phrases.
Listen on: [Apple Podcasts] [Spotify]
NHK is Japan's national broadcasting organization. This is a great podcast to get up-to-date weekly news from Japan, while simultaneously building on your vocabulary and comprehension of the language.
Real news broadcasts can help to immerse you in the culture and language of a country and keep you informed.
Listen on: [Apple Podcasts]
Korean
Let's Learn Korean - Beginner Level
Each episode of this educational podcast features an overview of essential sentences and vocabulary while providing accompanying transcripts.
If English isn't your native language, they provide the podcasts in ten different languages, including French, Indonesian, Russian, and German! Learning Korean has never been easier.
Listen on: [Apple Podcasts] [Spotify]
SpongeMind Podcast - Intermediate and advanced Level
This one is a fantastic resource for Korean language learners who also want to know more about current trends and Korean culture.
Spongemind Podcast release two versions of the same episode, one in Korean and one in the English language, so you can ensure you fully-understand the context.
The episodes deal with interesting Korean themes, such as K-pop and traditional cuisine.
Listen on: [Apple Podcasts] [Spotify]
Portuguese
Todo Mundo Pod - Beginner Level
This podcast is ideal for beginners because it is specifically designed for language learning. The episodes explore Portuguese language tips as well as topics about Brazilian history, culture and politics.
The host speaks quite slowly, so you can pick up vocabulary while hearing a native speaker's pronunciation.
Listen on: [Apple Podcasts] [Spotify]
This podcast is free, but if you become a paid member, you can download PDF transcripts of every episode and follow along with the text.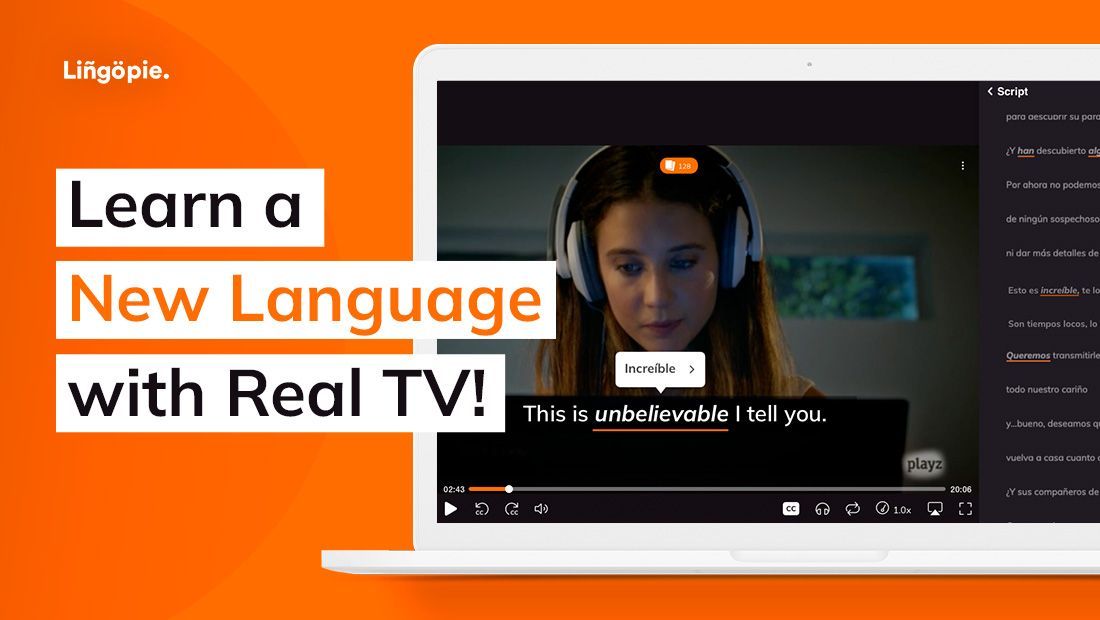 The Best 16 Language Learning Podcasts
Listening to a foreign language podcast, such as Coffee Break or News In Slow, is a great way of learning languages and developing your listening skills and comprehension.
Moreover, you can immerse yourself in the culture, listen to native speakers, and pick up useful words and phrases in different accents.
Language learners can add listening to podcasts to their varied methods for language learning for an immersive and thorough language learning experience.
A great creative language learning podcast can be a huge game changer in your pace of language acquisition and an innovative language learning podcast will allow you to learn new languages while having fun.
See also: The 8 Best Podcasts to Learn the Spanish Language
Learning a language through a podcast series is the future, and with our list of the best podcasts for learning popular languages you can stay on top of the trend and start learning today. Why not check out Lingopie for more language lessons and foreign language podcasts?