What exactly motivates people to travel? Some may say that they simply want to relax, take perfect Instagrammable shots, experience something new, or perhaps escape reality for some time. On the other hand, others might view it as a unique opportunity to learn a language while traveling and exposing oneself to a new culture through authentic encounters with the locals.

It is a moment of self-reflection, learning, and discovery. Everyone who has traveled knows how powerful it is. How much it opens up the entire world just for you and allows unique interactions with incredible people who have inspirational stories for you. It is simply a dream to live in a world where we can discover unfamiliar cultures and meet new people that may come across our paths abroad.
If any of those reasons ring true to you, then I'm sure you understand why many are constantly looking for ways to quickly learn the native language used by the locals. Learning the local language is a sign of respect towards a country, and it ensures that there will be no room for misinterpretation. We understand that some travelers might have more difficulty communicating with the locals in countries where English isn't a norm unless they prepare with at least basic phrases for daily activities such as shopping or eating out.
A little preparation will always be your ace under your sleeve! Don't stick just to your mother tongue because I'm sure you don't want to miss out on all the fantastic opportunities that will come to you from being a pro at the language and culture of a specific country.
Let's begin to appreciate other cultures much more!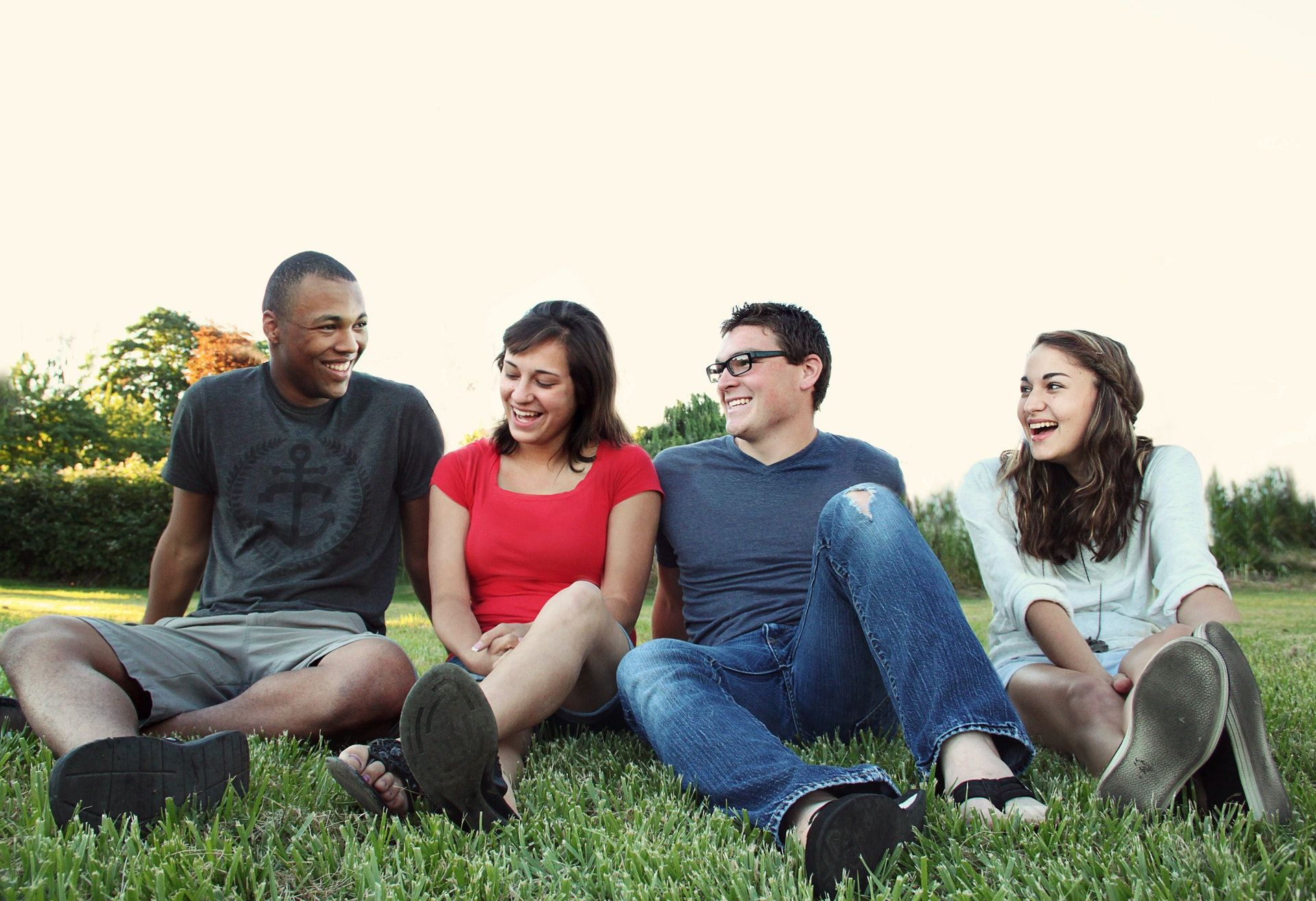 Why should you learn a new language while traveling?
A multilingual person will always have an easier time communicating in foreign countries. They will practically have the world at their feet.
On top of that, if you are a passionate traveler interested in learning at least the basics of the language in each country you visit, imagine how much you could achieve in a short period of time.
So let's get to learn all the benefits to motivate and encourage you to start your next journey.  
1. Practicing with native speakers helps you learn faster.
When traveling, you are surrounded by people who speak the language you are learning, which makes it easier to catch the language faster.
Your best option is to go out and engage in conversations with the locals as much as possible. Go to the store, ask for prices, and talk to the people around you. Any conversation, even if it is a short one, will help you practice and become deeply immersed in the language.
When I lived in Korea and needed to learn Korean for an exam, I was not on the right track at the beginning. I was only memorizing vocabulary from books without practicing in real-life situations. So, of course, I didn't see an improvement until I made Korean friends and stopped speaking English and Spanish.
2. Make long-lasting friendships and memories!
It's not just about the language. It's about every beautiful memory you manage to have with the locals you meet at each site. I love spending time remembering the places I have been to and the people with whom I talked to. Those people are the ones who have made the moment much more special.
Everyone who crosses paths with you on a trip may stay with you for a long time as good friends, especially if you left a good impression.
For that, you must let them understand that you respect their culture and are interested in learning from them. If you make your best to communicate with them, they will already know you are serious about this. Therefore, instead of laughing if you make mistakes, they will help you as much as possible.
3. Broaden your understanding of other cultures.
Did you know language and culture are intertwined with each other? Whenever you learn a new language, you are not only becoming aware of the critical grammar rules, words, and new patterns of writing, but you are also understanding traditions, customs, and behaviors.
That's when you open your mind to new realities of the world. You learn about art, lifestyle, cuisine, and other cultural characteristics reflected in how people communicate and use their language in that country.
If, for instance, you decide to learn the Spanish language while traveling through different Spanish-speaking countries; you are learning a language with different slang and accents, plus incredible, diverse, and rich cultures that will undoubtedly overwhelm you with excitement.
So as you can see, it is not only about the language, but the whole awareness that comes from learning it.
4. Boost your resume and get a job abroad!
If you learn more than two languages, your resume is already gold for recruiters! Speaking many languages is a way to impress people, and it will get you excellent points while applying for new jobs.
Besides, if you think about how this world has become so globalized, and businesses are expanding daily with partnerships across the world, it will always be beneficial to speak other languages. Check out our post in order to learn what are the 7 best languages to advance your career.
5. You will be able to get around on your own with no problems.

I've met people who are too scared to travel because they wouldn't be able to communicate appropriately. Getting around the city, for them, is a complete odyssey. That is the mentality that is holding them back from achieving language proficiency.
There are so many countries where you can not rely on English. So if you know their language, you will feel so much ease doing any activity because there will be fewer language barriers to handle.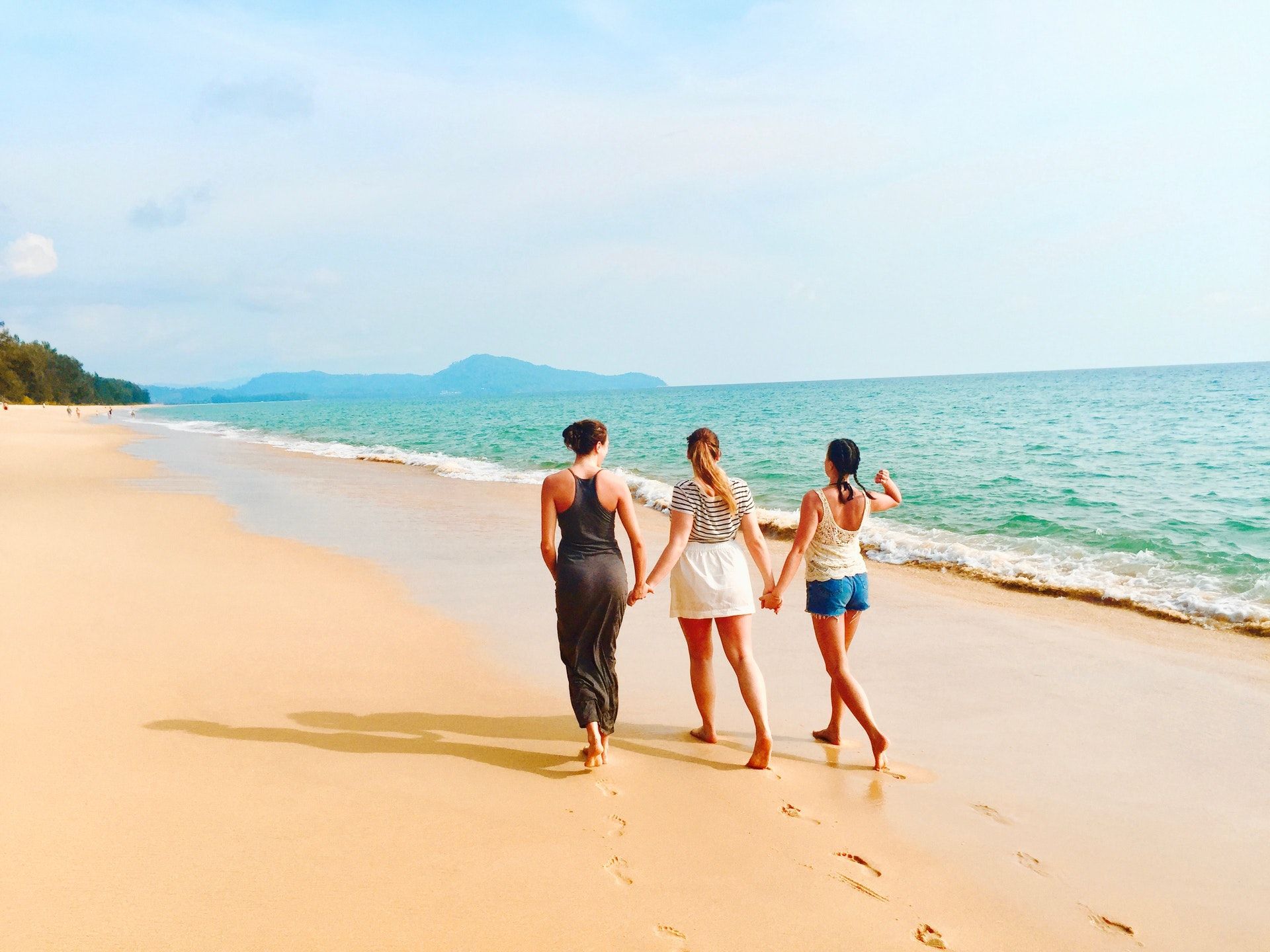 Get these 10 fail-proof tips to learn a new language on the road!
Now that you know why learning a language while traveling is a fantastic idea, get these practical tips to see actual results.
For so many people, starting to learn a new language is a complicated process, so these suggestions will give you a clearer idea of what successful people have done to improve their language skills abroad.
1. Be attentive to your surroundings and read every sign on the streets!
As a language learner, every single detail counts. Street signs, restaurant menus, and even ads on shopping malls or on television.
If the language you are learning uses a different alphabet, it's another challenge that will only make things more interesting and exciting for you. In that case, you have one more thing to practice and so reading everything that you see in your daily life, will help you naturally comprehend new information.
2. Go out of your comfort zone and talk with the locals.
Some people travel and decide to hang out only with groups of friends who speak their native language or are from the same country. I've always wondered what is the point of doing this if one of the primary purposes of visiting different nations is to be involved in their society.
As someone who has lived abroad, I understand how difficult it can be not to have someone sharing a similar language, customs, and traditions. So it is alright to have friends from your same country. But sticking to them means not wanting to leave your comfort zone. Moreover, it means less progress in your learning and fewer cultural experiences. Do what Juan Pablo, from Acrobata del Camino, does in his travel endeavor, talk to everyone about everything!
It is the same if you go shopping and try to make the locals understand your English or talk to you in English.
Talk to people in their mother tongue without fear. You are making the effort of your life to be able to communicate with them, and they understand.
If they correct you or have feedback, it is a point in favor for you! Leverage and appreciate that feedback, as it will help you improve.
Once you leave that fear behind, you will see how you will pick up the words much faster, sharpen your ear to boost your listening and pronunciation, and follow more conversations from simple to advanced.
3. Be curious and strive to learn more every day.
Curious people tend to learn even more because they ask questions. You don't have to feel ashamed for having a lot of questions. They are more than willing to help you as it is also an exciting experience for them.
I remember how Korean people used to express joy and appreciation every time I tried to speak to them. I used to ask questions even to the lady at the local 7/11, who was always happy to correct any of my mistakes.
Simple daily activities are opportunities for you to learn something new. And if you have a goal set up in your mind, you can even try to decide what you want to learn every day.
Perhaps you want to know about animal vocabulary. Then you can head up to the zoo with a group of local friends who can help you grasp some related words and phrases. Do the same with any other topic!
So, the next time you don't understand what a native speaker said, be honest and tell them you need further explanation. Usually, people are too shy to say this out loud, so they opt to smile and nod. That will not do you any good!
The next time you decide to ask a question instead of just letting it pass by, give yourself a reward!
4. Make notes of everything you learn during your day.
You can always keep a small notebook or use your phone to write down what you learned during the day. For example, if a native speaker says something you don't understand, and you follow the previous tip and ask them the meaning, you can immediately write down their explanation to read it later.
This is an amazing tip that someone who loved talking with native speakers all day on the street gave me once. He always carried a small notebook to write down anything that he heard or read during the day. That is called passion!
You can always go back to your notes and remember the situation where you learned them. This technique is called 'immersion,' and it is one of the most effective ways to master a language in no time.
5. Attend language exchange parties.
Language exchange parties or meetings have become very popular in recent years. You only need to look for certain Facebook groups to find where these meetings are held every weekend. Or join foreigner communities and ask where they usually hang out to practice the language.
In Korea, you can go to coffee shops and have 30-minute speaking sessions with a person at a table with whom you can talk about anything while exchanging languages. And then move on to another table to meet a new person.
It is a great opportunity to find local friends who can help you involve even more in their culture.
6. Attend social gatherings and events abroad
In addition to language exchange parties, you can try to get involved in the typical cultural and social activities of the city you are visiting. This way, you will meet even more locals to interact with.
Attend festivals and cultural activities where people gather with friends and family. Try to meet people by engaging in meaningful conversations, and tell them how interested you are in their language and culture.
For example, once I attended a festival to honor Buddha's birthday in South Korea. I came across a lot of people releasing lanterns into the sky. My group of friends and I tried to release one too, with no luck. Some locals saw us and came over to help us. After that, we had a pleasant conversation in Korean and had an unforgettable time together for the rest of the festival!
7. Join language learning programs abroad
You have probably heard about these kinds of programs, seeing your friends take part in them, or even you have already done it before.
Study abroad programs are prevalent among young students who want to see the world. You can find three months or even a 1-year trip in which you immerse yourself in culture and intensive language courses.
In addition, these programs usually place you at homestays or with families who would like to host an international student at their home. That experience is an excellent opportunity to learn contextual culture while practicing your language abilities outside the classroom. You get to see how the locals live their daily lives firsthand. An authentic experience that no ordinary tourist can have when they stay at hotels.
8. Volunteer abroad
Volunteering abroad is the perfect way to enrich your travel experience. If you don't want to get into a classroom as a student but want to be the one teaching, you can always opt for programs about volunteering abroad to teach English or any other language. You can select a country where nobody speaks English in the countryside and teach children in communities.
It is also a unique and authentic experience that will force you to speak their language and bring even more personal and deep values into your life.
Don't worry if you aren't a good teacher. There are so many programs to volunteer in a variety of categories.
9. Don't study with books.
Books may be great for an exam, but are they always what we need for our daily lives? Do people talk like the books show? Not always! Many books are too formal and do not include the colloquial language used to communicate daily.
In addition, many books can become outdated by being maintained with ineffective teaching methods for many students. Not to mention that some people cannot read a book and do a few exercises to learn a language. It takes a lot more immersion and actual practice.
On the other hand, some language books tend to be repetitive and not very entertaining for people, causing them to lose the motivation to learn.
And if you think about it, what is the use of studying only with a book if you don't have someone to practice with?
Preferably, go out to talk with the locals and learn their vocabulary and pronunciation. You can use modern methods like a language app for grammar and other more complicated topics.
10. Use an engaging on-the-go language app like Ling App!

One of the best ways to learn a new language is by using an on-the-go modern, motivational, and engaging resource such as a language learning app.
Ling App is ideal for those who need to learn a new language with solid foundations and improve conversational skills until they can speak naturally as native speakers do in everyday situations.
Ling App can be your companion through all the breathtaking cultural experiences globally. You will feel as if you have everything in your hands and total control over your language learning progress. You will know essential words in French to order at a restaurant in France, and you will be able to book your jungle tour in Indonesian by speaking like a pro.
These situations will be never-ending for you once you start practicing the language during your trip. Ling App can guide you to build all the basic conversational vocabulary you need and improve your grammar skills for daily life survival. In no time, you will find yourself having great conversations with the locals.
Ling App users not only appreciate the interactive lessons and user-friendly design, but also because it allows them to connect with friends or family in their native language effectively.
So, if you are traveling anywhere in the world and require a side resource to teach you how to read what you can't grasp from daily interactions, Ling App is the option for you!
Ready to learn a new language while checking that bucket list?
After learning why you should try to learn new languages while visiting your most wished destinations and how you can be victorious in it, I'm sure you are eager to start preparing your luggage.
Moreover, you are probably thinking about where to head next and which language would be the best to learn.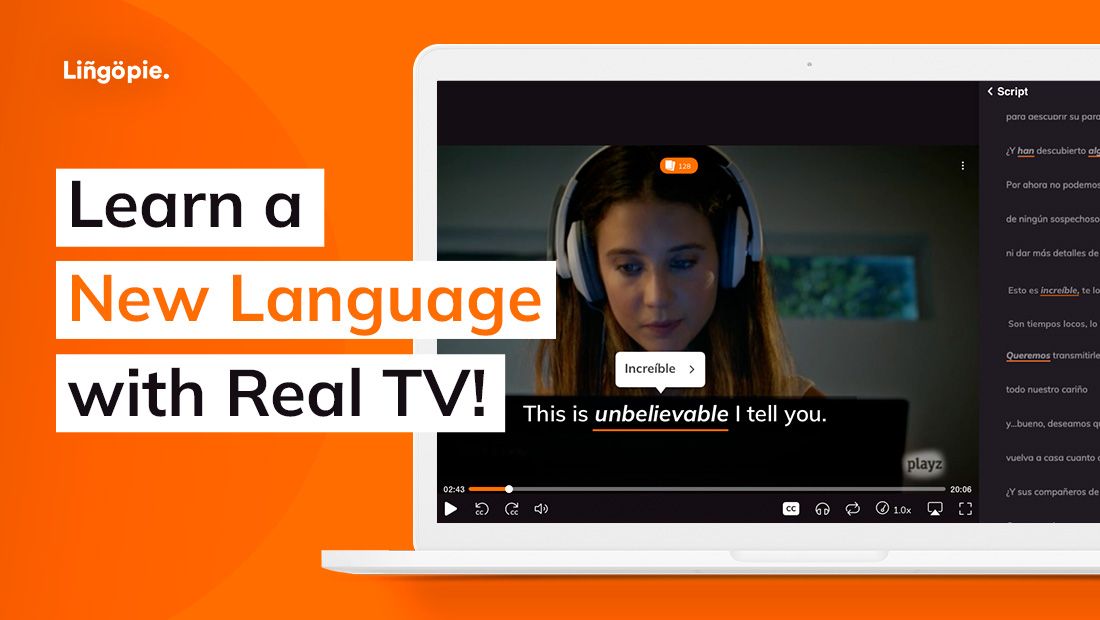 Follow your heart, and go with your biggest passion! With this mindset, you will soon forget about being just a simple tourist, and you will become a citizen of the world who is interested in digging deeper and going beyond just a selfie at a tourist destination.