So, you've committed to making 2022 the year you finally learn Spanish – great!
But if you're intimidated by grammar rules, get bored with repetitive learning apps, or don't have any native Spanish speakers around to chat to, you might feel like you've lost the battle before you've even begun.
Not so: one of the keys to learning a language – even on your own! – is tricking your brain into actually thinking in your new language.
One of the best ways to do that? Rejig your cultural consumption habits.
💡
Swap your Kindle content for Spanish reads, spice up your streaming with some Spanish shows, and skip the English long-reads in favor of Spanish audiobooks.
What's more, you can now do this with Lingopie! In this post, we'll show you how to learn Spanish with audiobooks, and list our favorite titles to help you do so.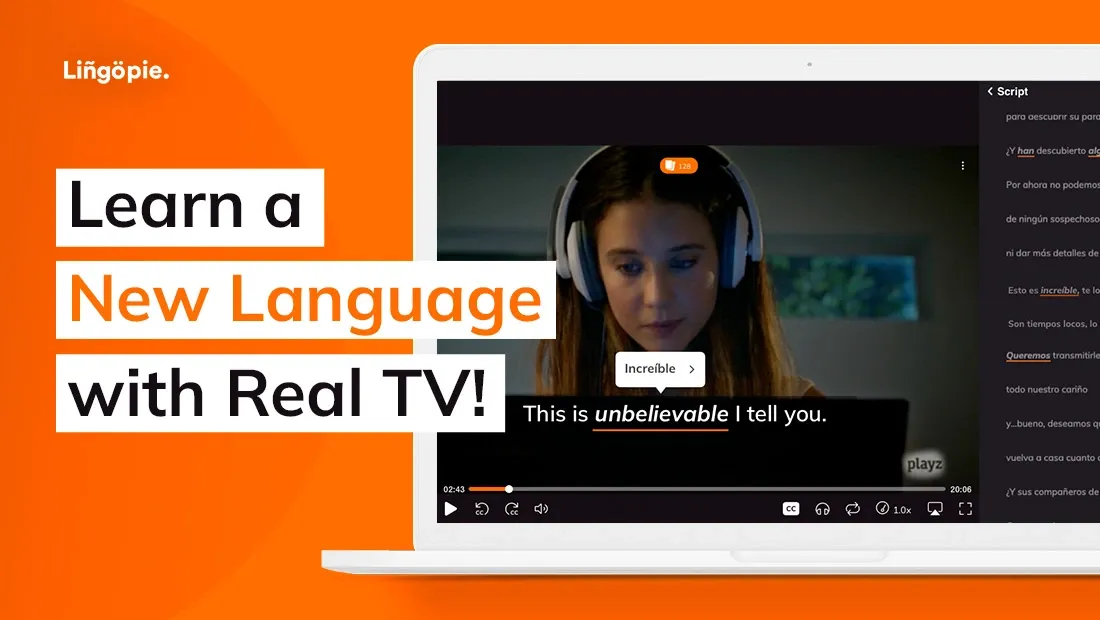 Before we dive in on the best audiobooks we want to briefly present Lingopie Music, a free tool with great playlist to help you boost your Spanish studies. We all know learning through music is one of the best and most fun ways to learn a new language!
Best Spanish Audiobooks for Learning the Language: a summary
Best Spanish Audiobooks: Literature Classics
The Golden Age
20,000 Leagues Under the Sea
Don Quixote
Lazarillo de Tormes
Latin American Horror Tales
Anthology of Argentine Authors
Best Audiobooks to Learn Spanish
The Adventures of Tom Sawyer
The Adventures of Arthur Gordon Pym
The Little Prince
Frankenstein
The Gramercy Park Crime
August's Lesson: Wonder
Detective Stories
Crime and Punishment
Why should you listen to Spanish audiobooks?
Listening to Spanish audiobooks is a wildly effective method of improving your listening comprehension, picking up new vocabulary words, and becoming more confident with conversational Spanish.
💡
It puts you in the unique position of having to use context clues to figure out unfamiliar words – just like you would if you were practicing Spanish among native speakers.
Another unsung perk of audiobooks is the recording quality.
Unlike TV shows and movies, which can be cluttered with background noise, audiobooks are crystal clear and tend to be narrated by a native Spanish speaker with a clear voice, making them much easier to follow for Spanish students.
14 Best Audiobooks for Learning Spanish
To celebrate Lingopie's brand new library of Spanish audiobooks, we've picked out some of our favorites.
Some of the books on the list are translated titles you'll already be familiar with, which is a great starting point.
💡
If you know how the story plays out, you'll have even more context clues to work with. This is particularly helpful if you're in the beginning stages of your language learning journey.
We've also included some great Spanish classics, which give you the double whammy of teaching you more about the history and culture of Spanish-speaking countries while you listen.
Spanish language audiobooks for beginners
The Adventures of Tom Sawyer
Twain's classic novel is one that you probably remember reading in high school.
It follows the adventures of the title character Tom as he goes on the hunt for adventure in his sleepy hometown on the Mississippi River.
Written to be as enjoyable for young readers as it is for adults, Tom Sawyer's fast-paced and funny plot makes its Spanish version a great listen for language learners.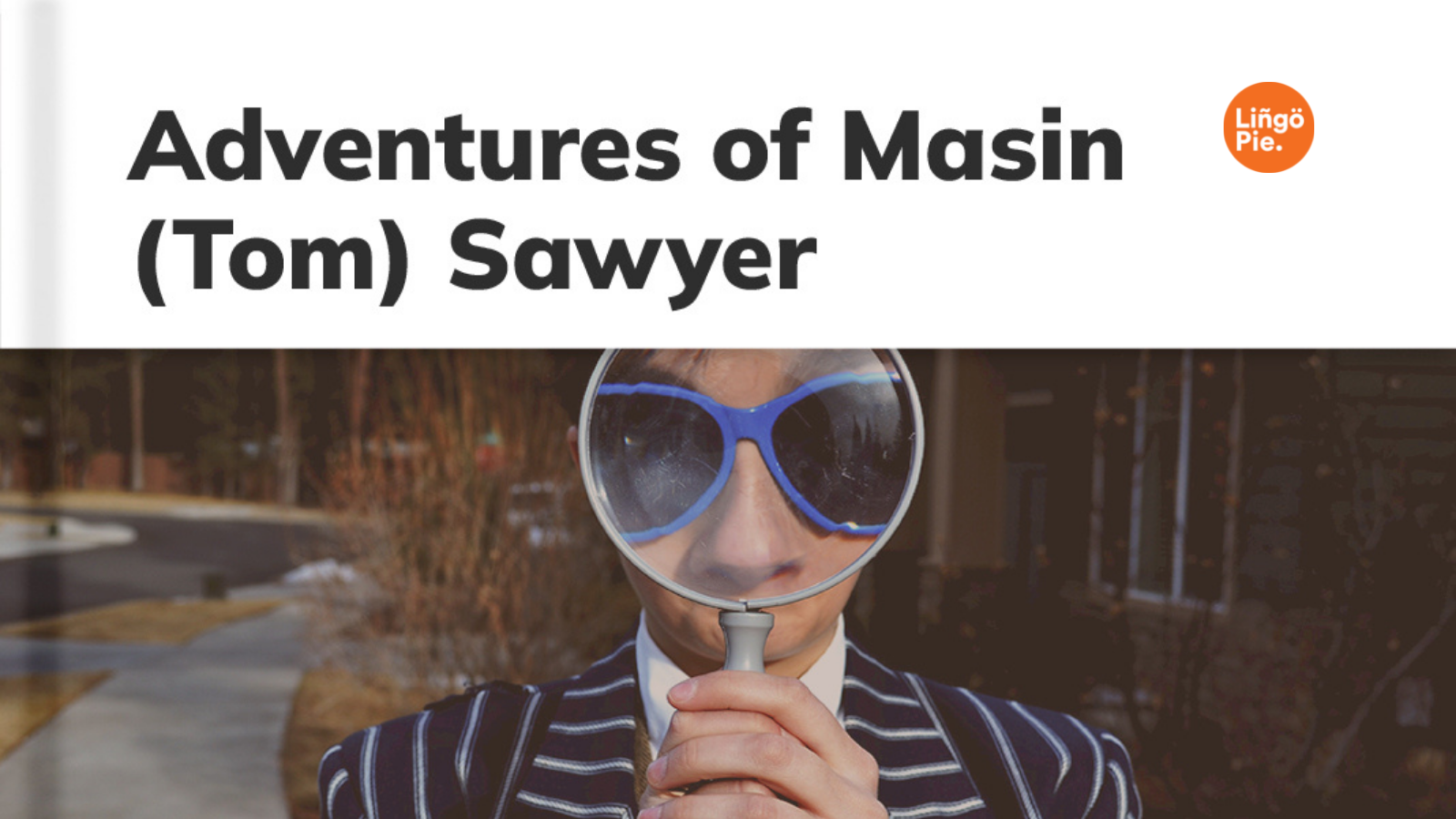 The Adventures of Arthur Gordon Pym
You probably best know American author Edgar Allen Poe for his spooky short stories, but his one and only full-length novel is actually a classic of the adventure genre.
Titular character Arthur stows away on a whaling ship bound called the Grampus, which is heading for the South Seas – but his new life on deck isn't always plain sailing.
Expect increasingly gruesome adventures-gone-awry, including shipwrecks, mutinies, and just a touch of cannibalism.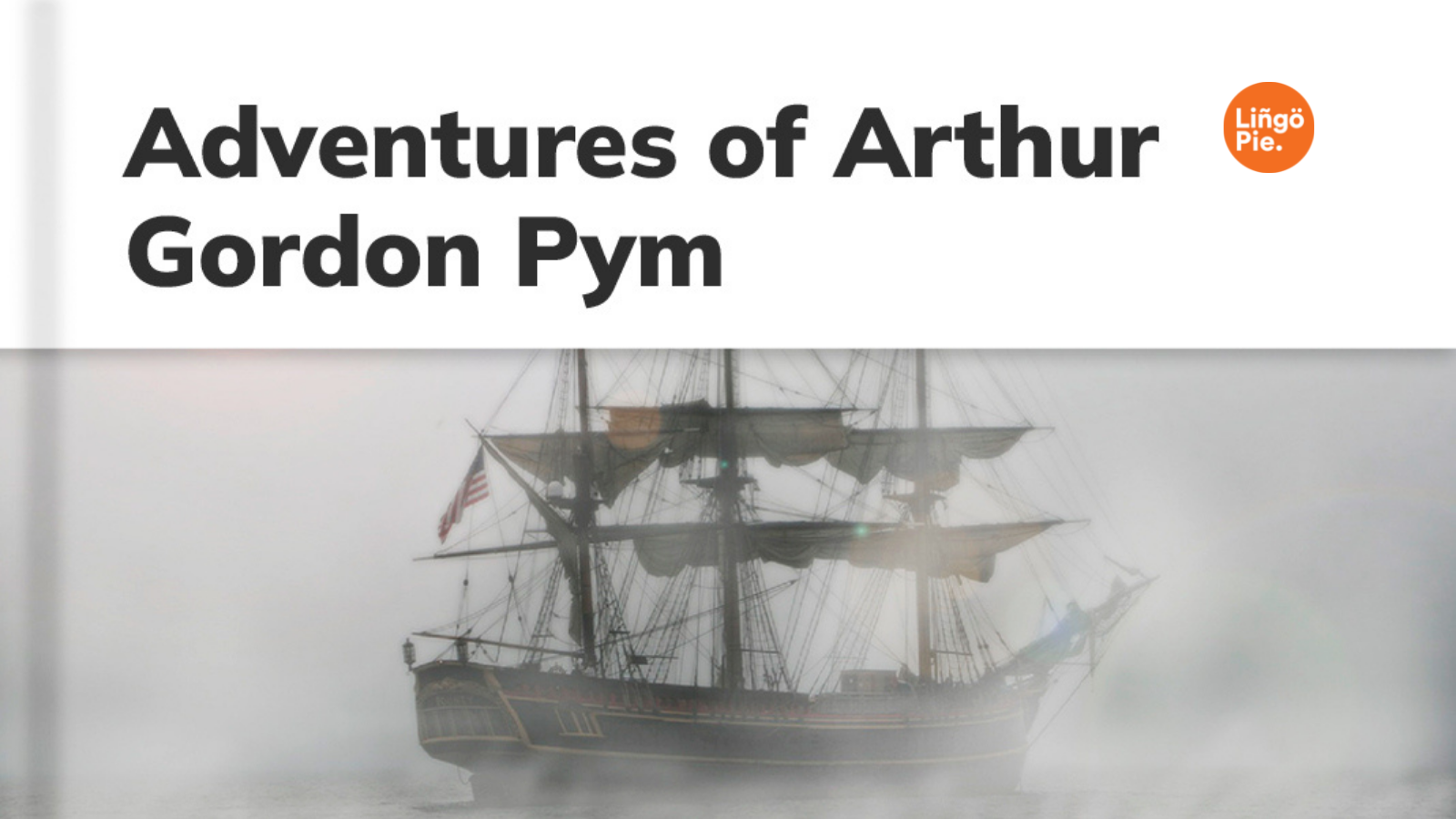 The Little Prince
Originally published in French, Antoine de St-Exupéry's fantastical novella is one of the best-selling books of all time.
This wonderful book tells the story of a Little Prince who leaves the asteroid where he used to live to begin a journey through the Universe. Along the way, he begins to discover the strange way adults see life and understands the value of love and friendship.
The compellingly visual story will boost your listening skills and take you beyond basic vocabulary.
Furthermore, its short length makes it a manageable book to start with, even if you don't have loads of spare time for language learning.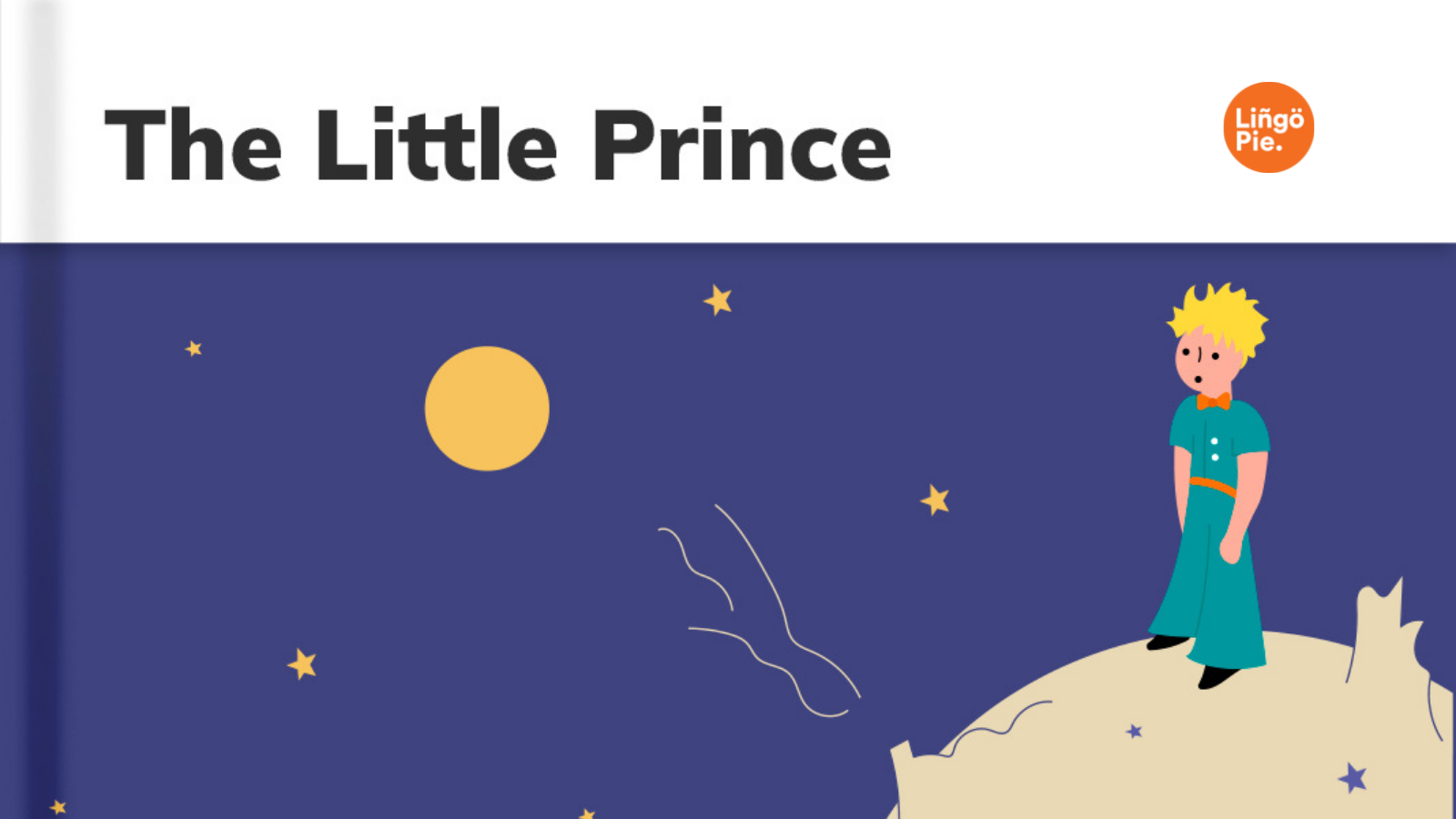 Anthology of Argentine Authors
Spanish short stories really are some of the best resources for beginner and intermediate students who want to pick up plenty of new words in a fun way.
This hand-picked selection of short- and long-form pieces by some of Argentina's best authors will help you learn South American dialects and common words.
Some of our picks include Ángel de Estrada's 'Una emboscada', Martiniano Leguizamón's 'El hogar en ruinas', and Joaquín V. González's 'La selva de los reptiles'.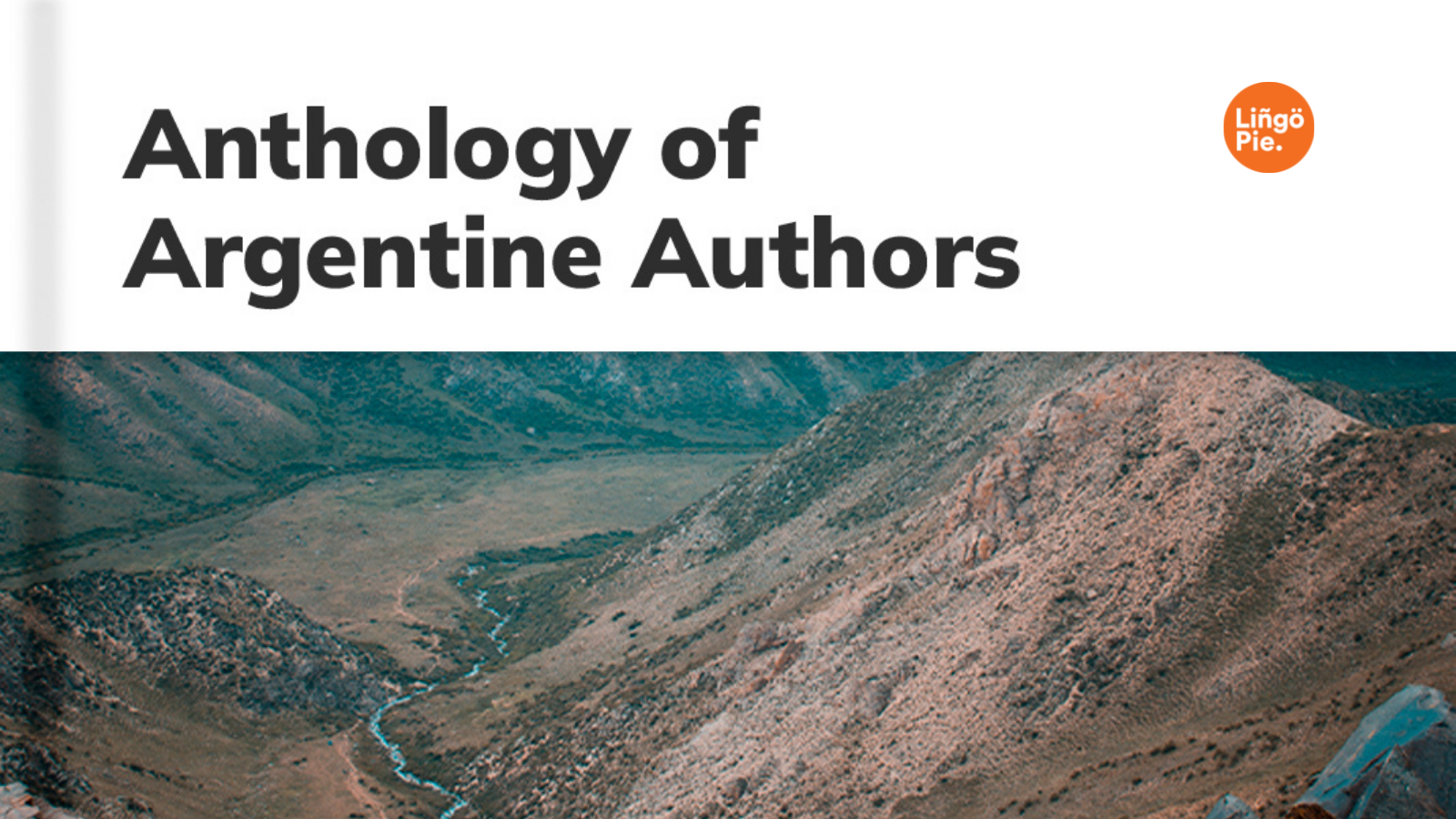 Spanish audiobooks for intermediate learners
Frankenstein
Few sci-fi books have held such enduring sway as Mary Shelley's early 19th-century horror, which was actually the result of a friendly competition between the author, her husband Percy Shelley, and the noted Romantic (and societal scoundrel) Lord Byron.
Listen along as avant-garde scientist Victor Frankenstein endeavors to bring a dead body to life with horrifying results.
As the story unfolds, you'll find yourself wondering: who's the real monster?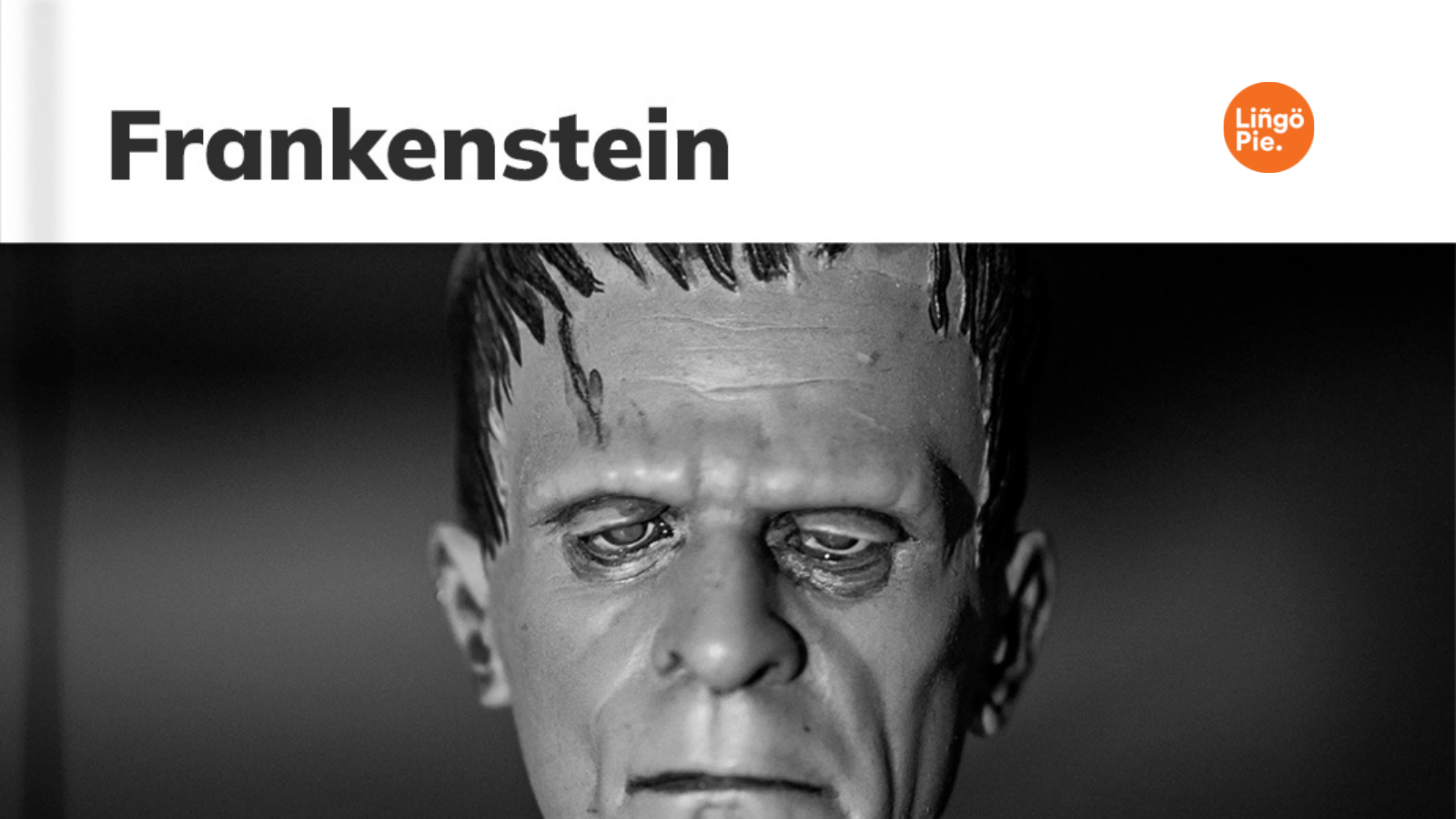 The Gramercy Park Crime
Amelia Butterworth, amateur detective, and society spinster solves crimes in 1890s New York City as a sort of proto-Miss Marple.
Piecing together the clues she picks up through the course of the book will put your intermediate Spanish language skills to the test.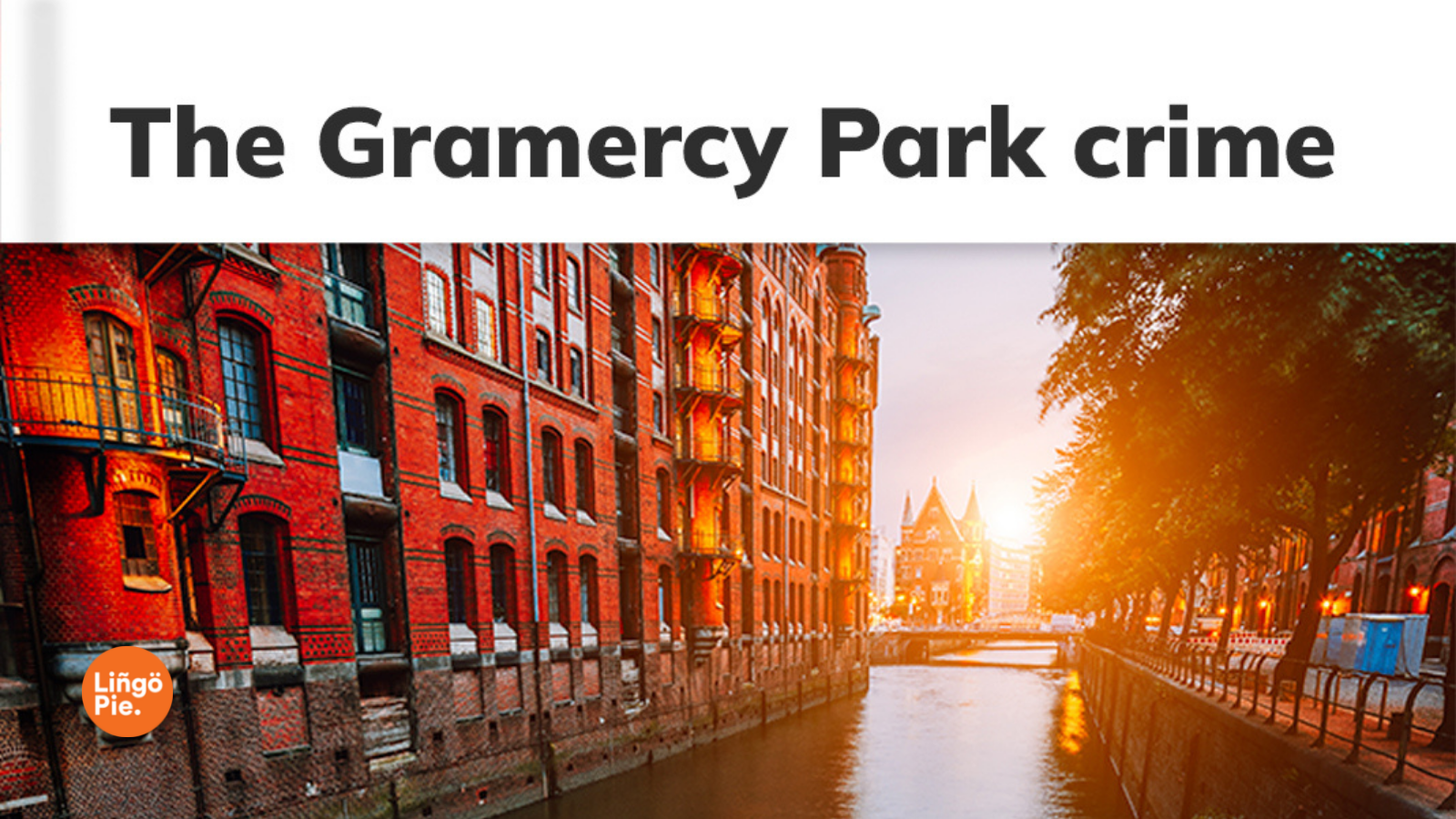 20,000 Leagues Under the Sea
If you're hungry for adventure, books don't get much more thrilling than Jules Verne's seafaring tale. This follows the adventures of an odd group of scientists and explorers as they hunt down a sea monster.
Their journey takes them to previously unplumbed depths. This Spanish version of one of literature's crowning jewels will keep you in its thrall from start to finish.
August's Lesson: Wonder
You've likely come across the film adaptation of this children's book by R.J. Palacio, which is simply called 'Wonder' and stars Julia Roberts as the mother of a young boy with a facial deformity.
La lección de August follows the boy's tricky transition from home-schooling to a mainstream school. While its simple, straightforward language makes it an easy listen for intermediate Spanish learners, we can't promise it won't make you cry in the process.
Spanish audiobooks for advanced learners
Crime and Punishment
Originally published in Russian, Fyodor Dostoevsky's classic novel is a weighty tome, not just for its page count, but for the grim nature of its story.
This episodic novel has been dubbed one of literature's greatest achievements, and it's a great choice if you want to take your time on a story that'll stick with you for life.
It follows the breakdown of impoverished Rodion Raskolnikov, who spots an opportunity to improve his lot in life and become one of society's greatest successes.
The catch? Advancing to that point requires him to commit a murder, and nothing is ever straightforward after a homicide. Or so we're told, anyway.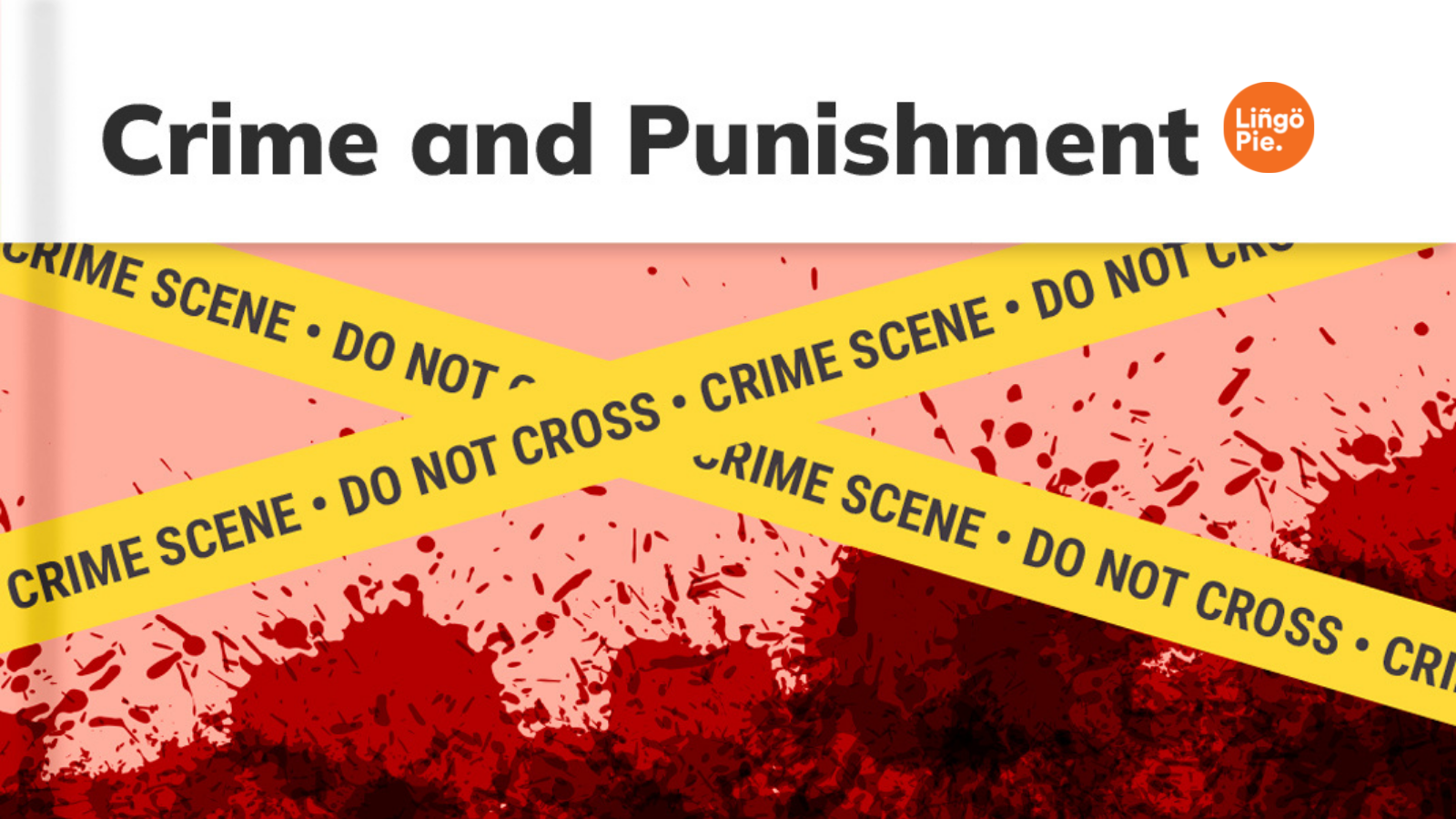 Don Quixote
El ingenioso hidalgo don Quijote de la Mancha – this epic tale by Miguel de Cervantes is one of the best-loved books ever published in Spanish.
Listening to this extraordinary story, which centers around an often bumbling knight who strives to become a hero, offers a few major benefits.
It'll boost your cultural education with its depiction of 17th century Spain and with its rich storyline, it'll help you get to grips with the intricacies of the Spanish language.
Its age does mean that some of the words used will be unfamiliar, so it's a great chance for advanced Spanish students to challenge themselves (with a dictionary to hand!).
Lazarillo de Tormes
Another classic in the Spanish literary canon, this picaresque novel was actually banned by the Spanish Inquisition for its anticlerical criticisms.
The historical nature of its language makes it an exciting challenge for advanced Spanish learners. However, the adventures of the roguish hero whose life story it tells and its short length make it a rewarding listen.
Spanish short stories for language learners on a time crunch
Short on time? Popping on a short story gives you all the benefits of listening to an audiobook even if you don't have a few hours to dedicate to learning Spanish.
Detective Stories
If you're a fan of a whodunnit, we've collected some of the best detective stories ever written. They'll provide a great test of your listening skills as you sniff out clues.
Tune in for gripping tales including Edgar Allen Poe's 'The Stolen Letter', Arthur Conan Doyle's classic 'The Red Circle', and more, all translated into Spanish short stories.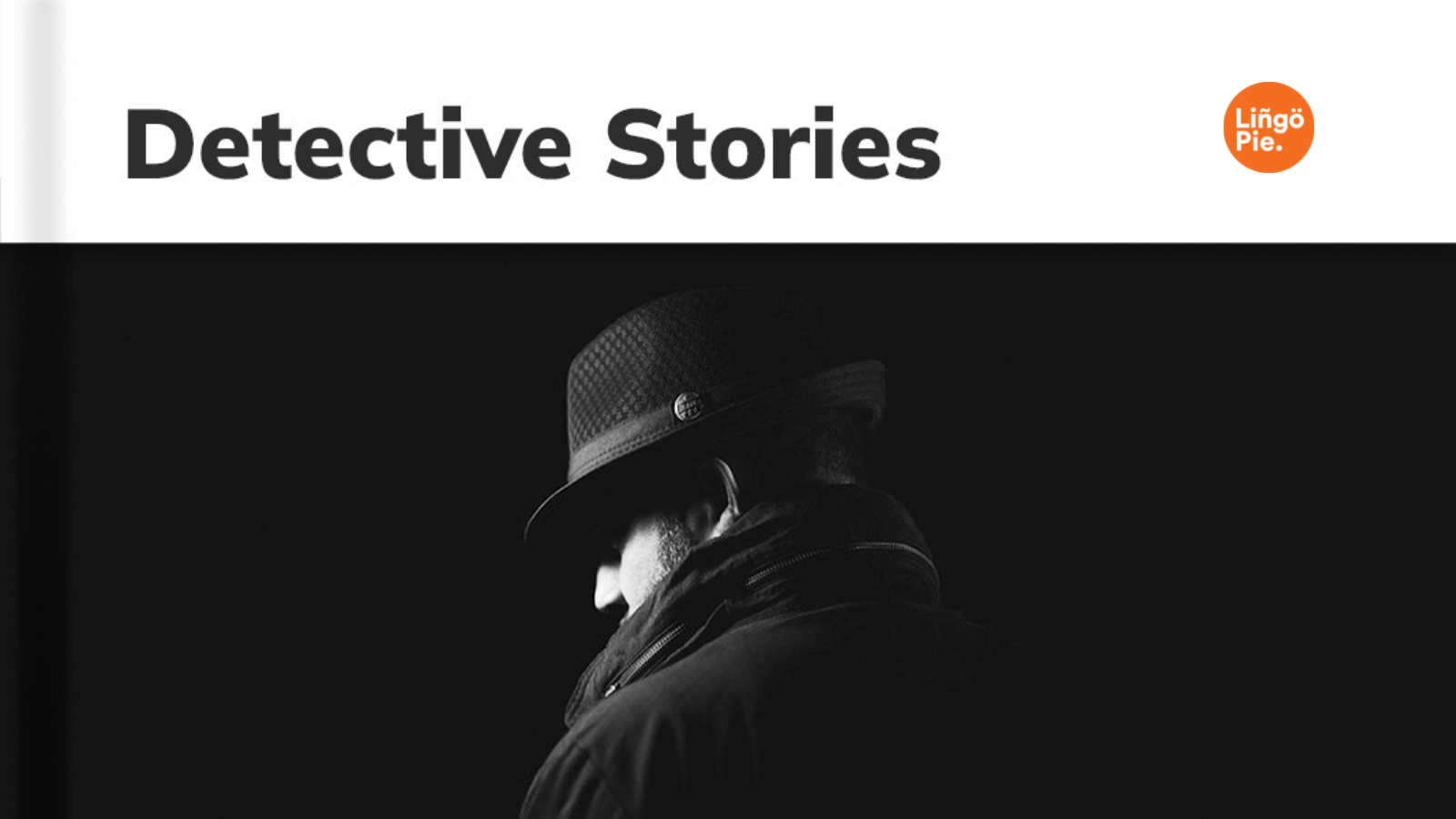 Latin American Horror Tales
The Spanish language isn't just spoken in Europe, of course. So, it's useful to listen to a dialect that's specific to native Spanish speakers in Latin America.
These spooky short stories for beginners will give you a great primer in Mexican Spanish and South American variants.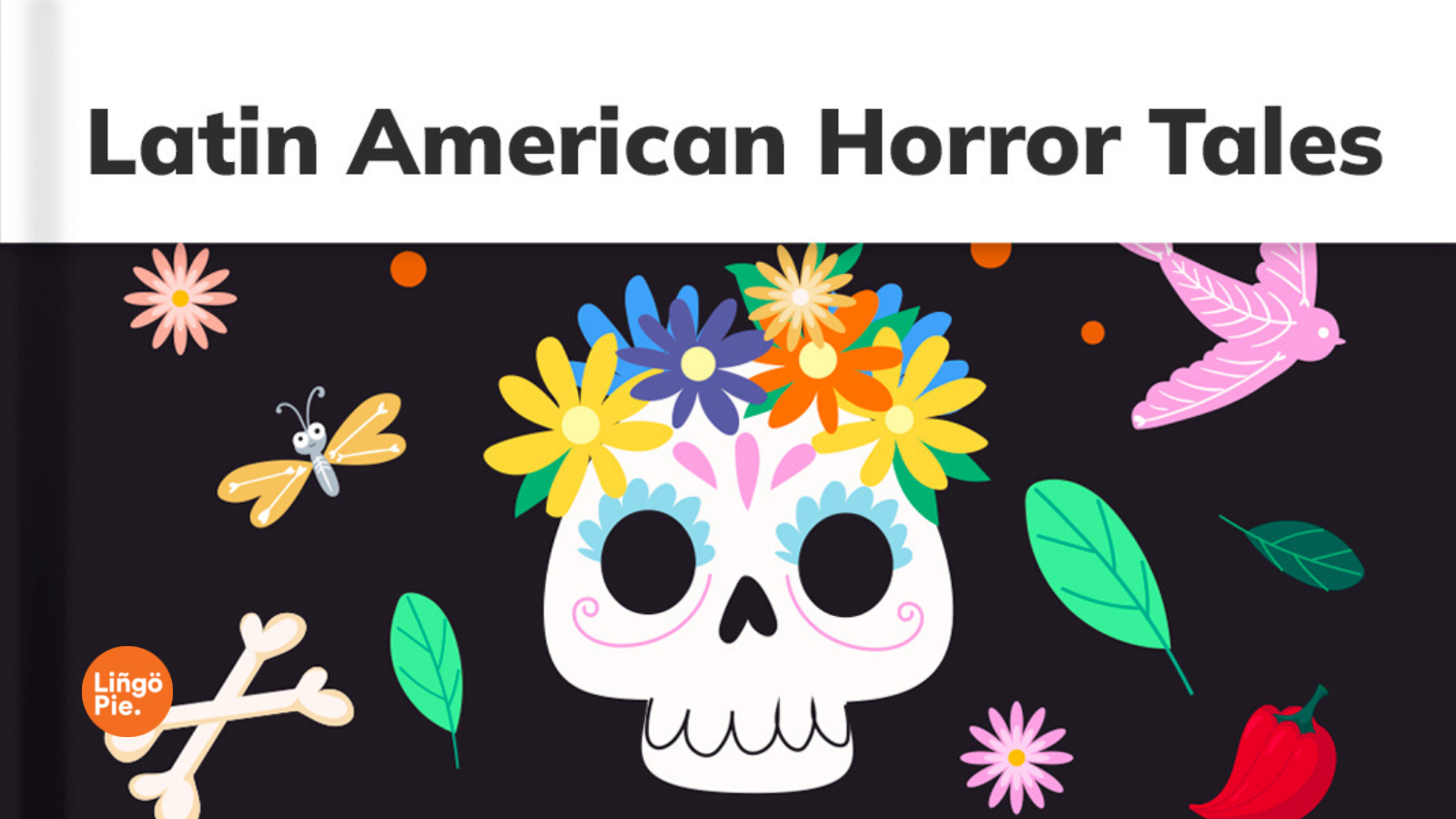 The Golden Age
José Marti became a legend in his native Cuba for creating this series of magazines for children. Packed with short bedtime stories, it's easy and fun to follow at any age.
How to learn Spanish with audiobooks
The audiobooks listed in this post provide great material for Spanish learners of all levels. Here are some tips for making the most of Spanish audiobooks.
Start with a story you know.
Slot them into the time you're already using.
Keep the print version of the book on hand.
Choose a subject you're genuinely interested in.
Start with a story you know.
Whether that's a childhood favorite, such as Harry Potter or The Wonderful Wizard of Oz, listening to a book you know well in a new language will help you figure out unfamiliar words.
Slot them into the time you're already using.
We're all busy people, so carving out thirty minutes a day just to listen to an audiobook isn't always practical – unless you fit your language learning into your daily life.

Your commute is the perfect time to practice passive listening – that's listening that doesn't require a response. Or, you can work on your language skills while doing housework or walking the dog.
Keep the print version of the book on hand.
Sometimes, you might want to swap to reading.
Even if you plan to listen to the entire book, it's really helpful to refer to it while you're learning new words, because then you can see how they're spelled. You can find free pdf versions of most classic books online.
Choose a subject you're genuinely interested in.
You'd be surprised how many people choose a book that they think they ought to, but don't actually have any burning desire to get stuck into.

Listening to audiobooks in a foreign language isn't the moment to get started on War and Peace unless you genuinely want to.

Instead, pick novels you'll crave or non-fiction subjects that interest you. You could even opt for an audio course or a self-help book such as Rich Dad, Poor Dad (Padre Rico, Padre Pobre).

And we love children's stories and fairy tales for a nostalgic comfort read.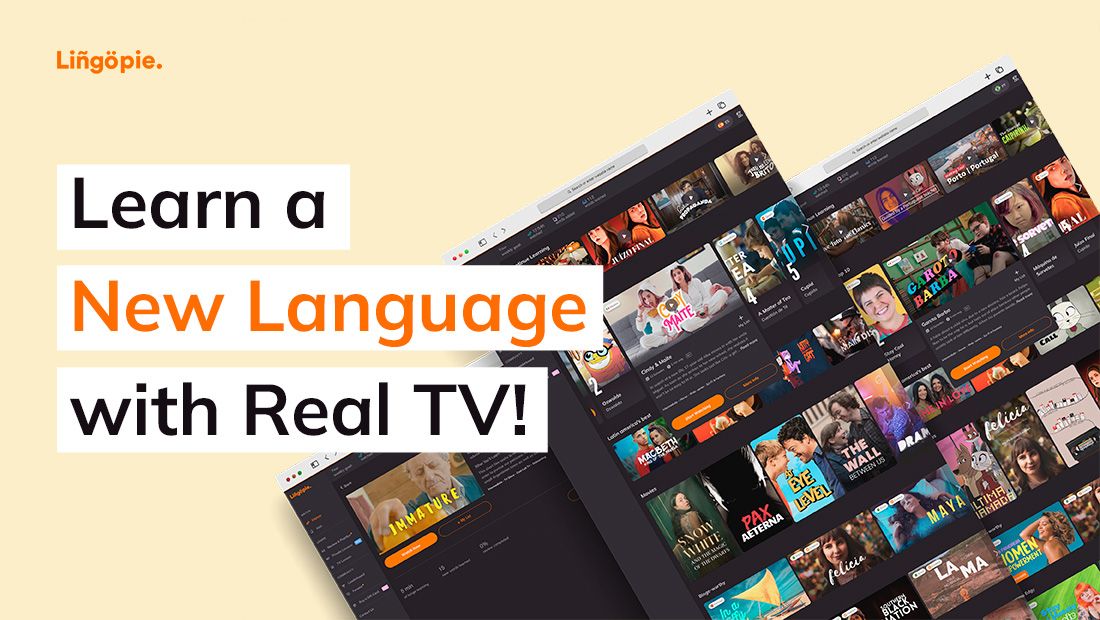 The Best Audiobooks for Learning Spanish Are on Lingopie
So, there we have it. The audiobooks listed in this post are a great resource for Spanish learners of all levels. If you are not yet using audiobooks as a way to learn a language, there is no better time to start.
Audiobooks provide a great method to learn Spanish on your own, at your own pace, and whenever you want to do so.
If you're struggling to find free Spanish audiobooks that work for you, why not sign up for a free trial of Lingopie to access our archives across eight languages?
From short children's stories with basic grammar to epic novels with advanced common vocabulary, we've got everything Spanish students need to turbocharge the language learning journey.
Sing up for a 7-day free trial!