¡Bienvenidos! In this post, you'll find a brief guide to the best Spanish podcasts from Spain and Latin America for Spanish learners.
Each of the Spanish-language podcasts that you'll find in this post is hosted by native speakers, and each one is designed specifically to help listeners learn Spanish.
Today, we will describe the setup and themes of each Spanish podcast and explain why they are such great choices for developing your listening comprehension and Spanish grammar, among other useful language skills.
Related: What is the Best Way to Learn Spanish?
But before we dive into our ultimate list of the best Spanish language podcasts, let's look at why listening to Spanish podcasts is a great way to learn Spanish.

Learning From Spanish Podcasts
There are several reasons why listening to podcasts in Spanish is a proven method for learning a foreign language.
First, listening to Spanish podcasts is a great way to expose yourself to native Spanish speakers. Hearing how native speakers use the language is a great way to naturally absorb it and pick up grammar and vocabulary organically.
Moreover, hearing different accents from around Spain and Latin America will improve your listening comprehension and understanding of the differences between European Spanish and Latin American Spanish.
Finally, Spanish language podcasts that deal with current events or conduct interviews with people from the Spanish-speaking world will teach you about Latin and Spanish culture.
Once you have learned basic Spanish, you can visit Spanish-speaking countries and communicate with millions of people worldwide. This should be motivation enough to begin learning Spanish today!
Now, let's look at the best podcasts in Spanish for Spanish learning. If you want to imporove your conversational Spanish check out our new guide.
1. Coffee Break Spanish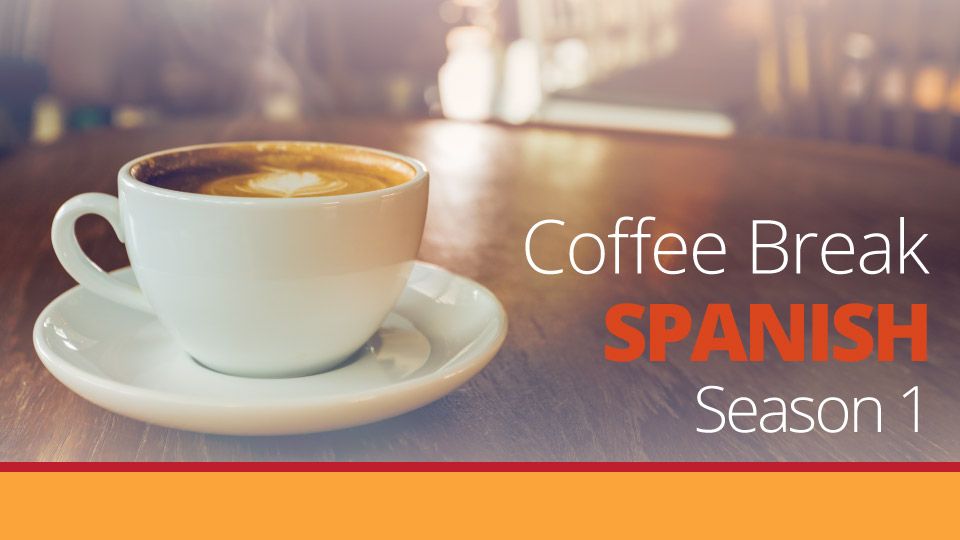 This is a great Spanish-language podcast that focuses on Spanish grammar and interesting topics related to life in Spain.
The first season of Coffee Break Spanish is geared toward absolute beginners, and the level gradually increases as the seasons go by.
All of the episodes are free, but there is also a Coffee Break Spanish online course that you can pay for.
This Spanish podcast is a real favorite among beginner and intermediate learners and when you listen, you join a worldwide community of people learning Spanish.
Binge-listen to this podcast for unlimited Spanish practice.
Listen on: Apple Podcasts | Spotify
2. News In Slow Spanish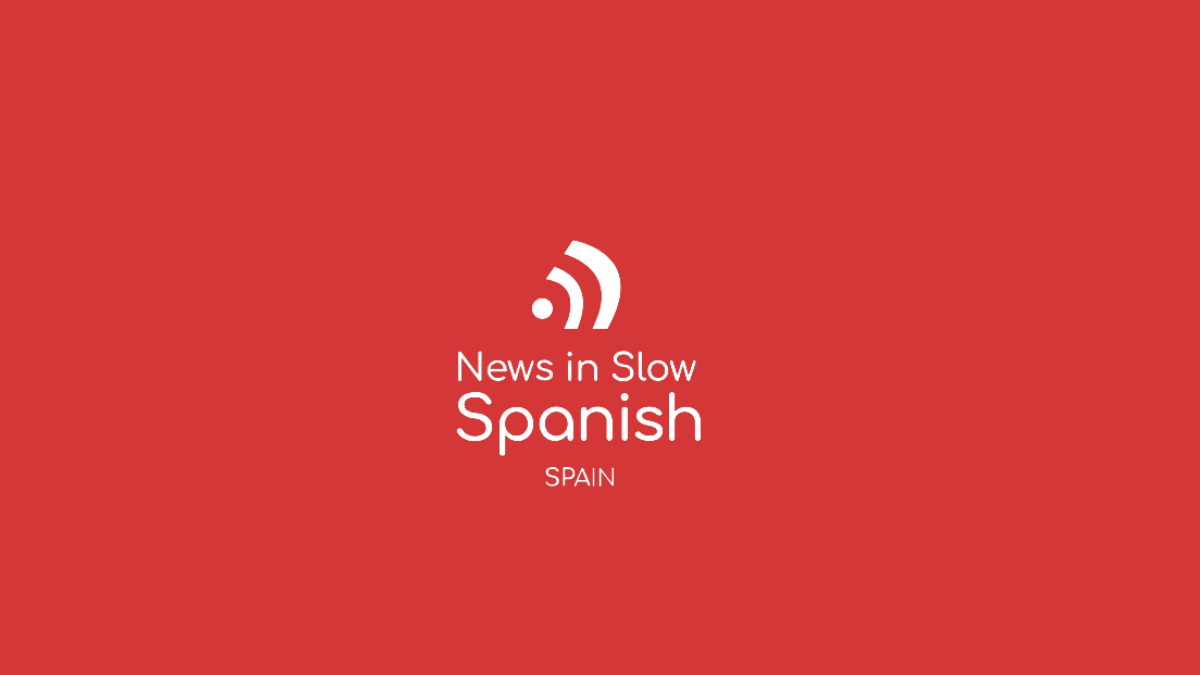 If you want to learn Spanish and keep up with current affairs at the same time, you can listen to the News In Slow Spanish podcast.
The hosts are native speakers and use basic vocabulary to make it accessible for all language learners. They cover news stories from around the world and unpick useful words and phrases.
Choose to listen to News In Slow Spanish (Spain) or News In Slow Spanish (Latino), depending on whether you want to practice European Spanish or Latin American Spanish.
By listening to the Spanish audio, you will notice that accents vary in Spanish hugely depending on the country of origin. So, you should know which country or geographic area you would like to focus on.
Listen on: Apple Podcasts | Spotify
3. Nómadas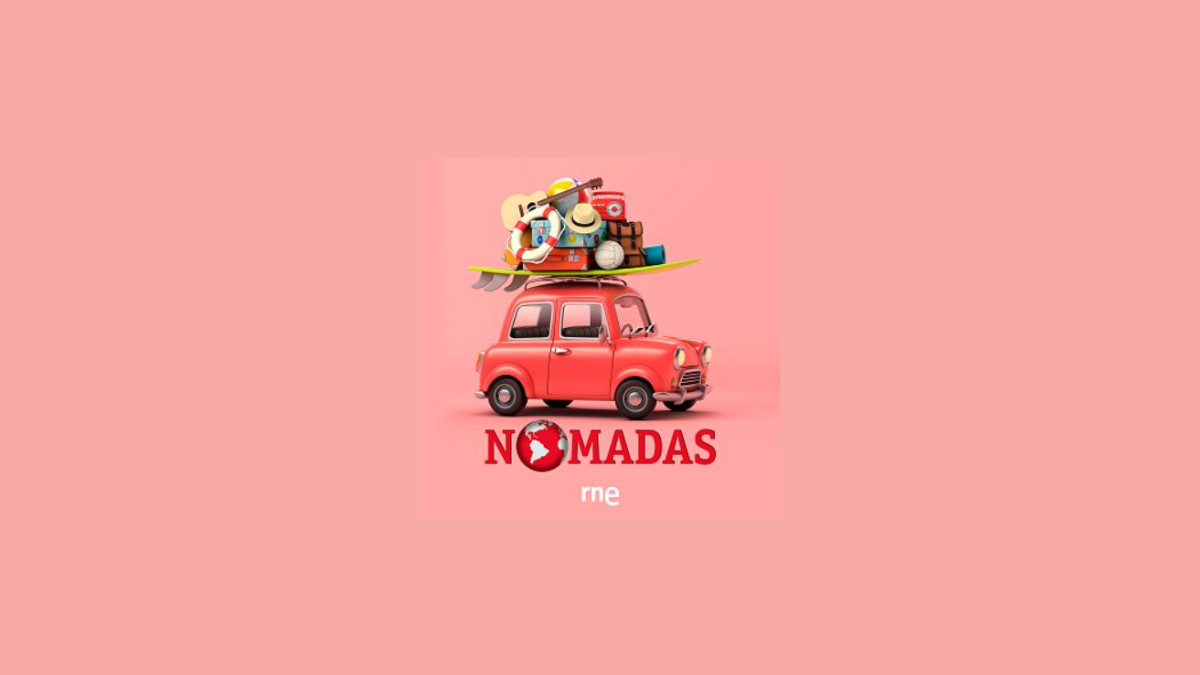 This is one of many great Spanish podcasts from Radio Nacional de España.
This podcast is best for intermediate to advanced learners, as the hosts speak more quickly than the above-listed podcasts and some of the vocabulary used is more advanced.
In Nómadas, the world's most interesting cultures, stories, people, and ideas are discussed by native Spanish speakers.
It can be hard to find material that is interesting and new for intermediate and advanced learners, but this podcast features fascinating stories told by native speakers. This makes it ideal for an advanced Spanish student.
Listen on: Apple Podcasts | Spotify
4. Spanish Obsessed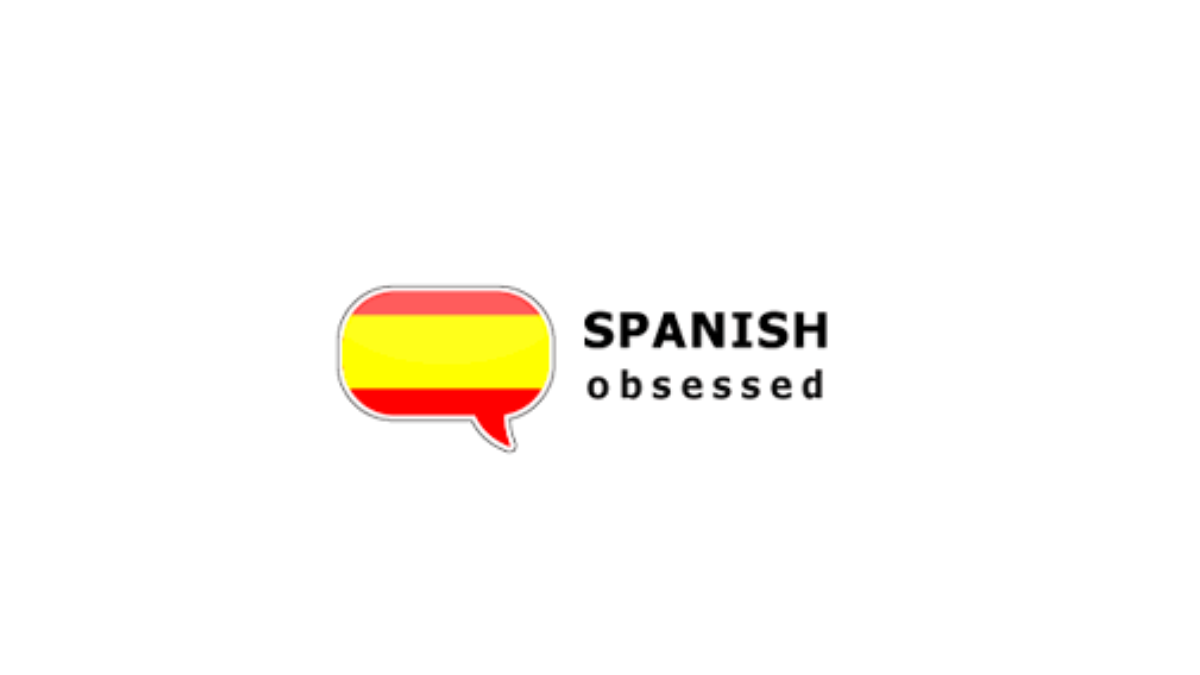 Liz and Rob, a Columbian and English couple, discuss Spanish phrases, vocabulary, grammar, and pronunciation for beginners.
Listen to their conversational Spanish to pick up on many useful and practical examples of the Spanish language. This is great for developing your Spanish listening skills, especially as Liz, who is a native Spanish speaker, has a Latin American accent.
The Spanish Obsessed podcast deals with learning Spanish as an English speaker and provides a great insight into what they call "real Spanish" that is spoken around the world but not necessarily taught in textbooks.
Listen on: Apple Podcasts | Spotify
5. StoryLearning Spanish Podcast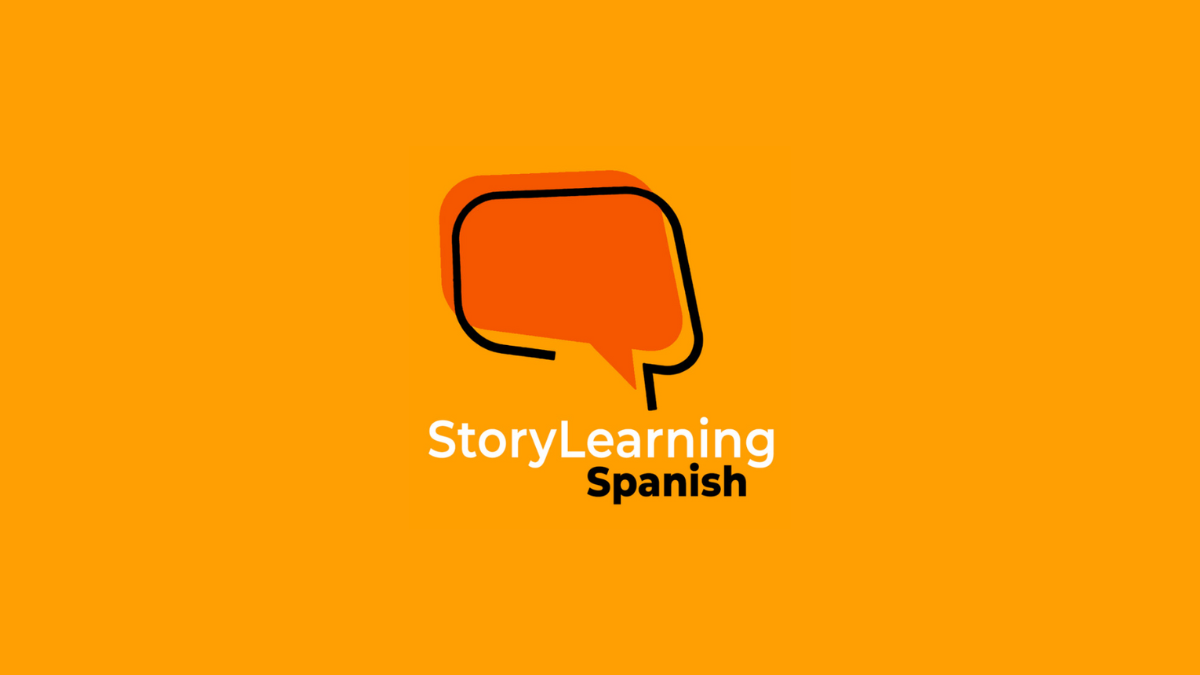 This is one of the best free Spanish podcasts for low-intermediate and intermediate learners.
Each episode of the podcast is a new chapter in a Spanish-language story. By listening to the story, you naturally take in useful new vocabulary and grammar points. Every day a new chapter is released.
You can also sign up for a paid subscription to access the transcripts of each chapter. The StoryLearning Spanish podcast teaches Spanish students to speak Spanish - "real" Spanish - through immersion in the language.
Listen on: Apple Podcasts | Spotify
6. Radio Ambulante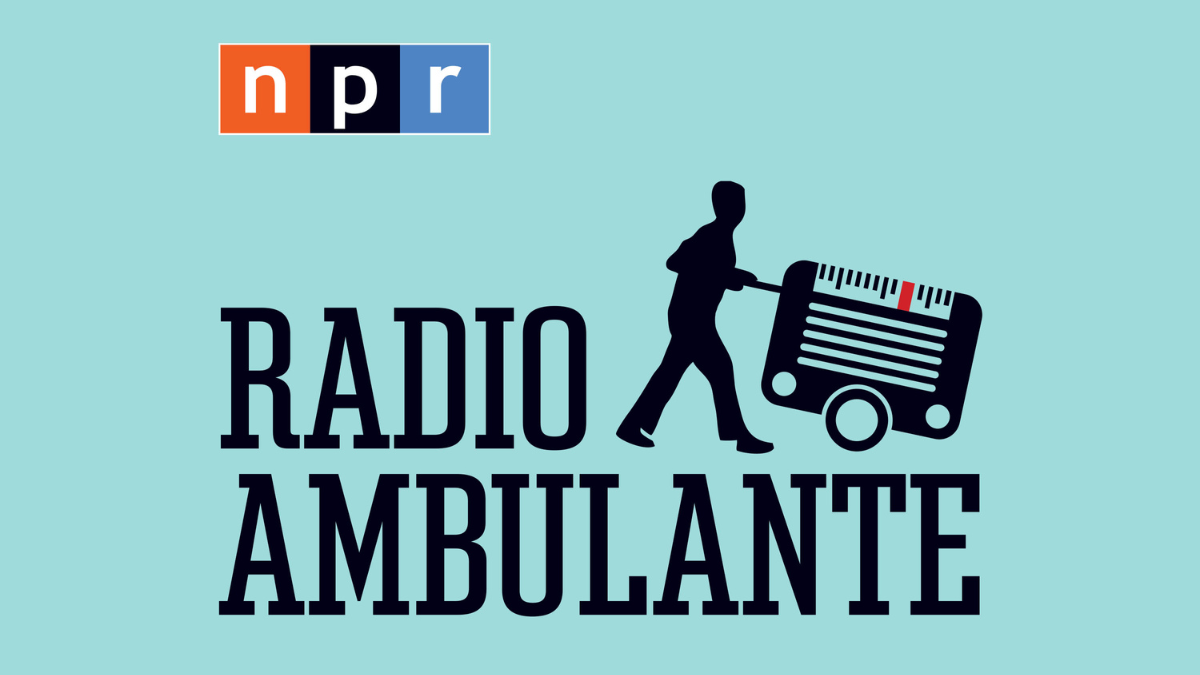 Generally, listeners with intermediate to advanced Spanish follow Radio Ambulante, which addresses various Latin American stories that everyone should learn. The podcast covers hot topics such as gender, human rights, immigration, and mental health.
This podcast is a great way for intermediate to advanced learners to develop more niche vocabulary.
The anchors of Radio Ambulante are Peruvian, Argentinian, Costa Rican, and more, so they have Latin American accents from different countries. Transcripts and notes in Spanish are available on the Radio Ambulante website.
Listen on: Apple Podcasts | Spotify
7. Charlas Hispanas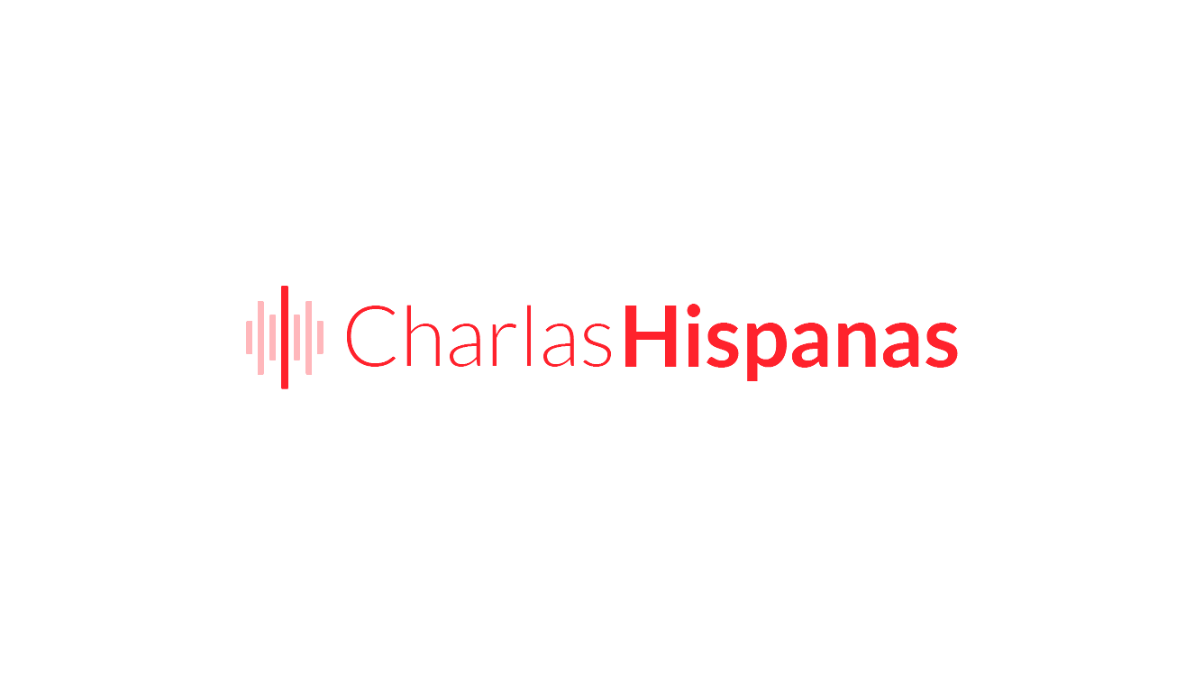 Charlas Hispanas is a great educational podcast that focuses on Latin American History and is narrated by hosts from Colombia, Peru, Argentina, and Mexico.
You get to hear a range of accents from different Spanish-speaking countries as you learn about South America.
The language and pace of speech are ideal for intermediate Spanish learners who want to build their Spanish skills and eventually learn to speak Spanish fluently.
Engage with this Spanish audio to boost your listening skills, absorb "real" Spanish and study how Spanish speakers use the language.
Listen on: Apple Podcasts | Spotify
8. Spanish Language Coach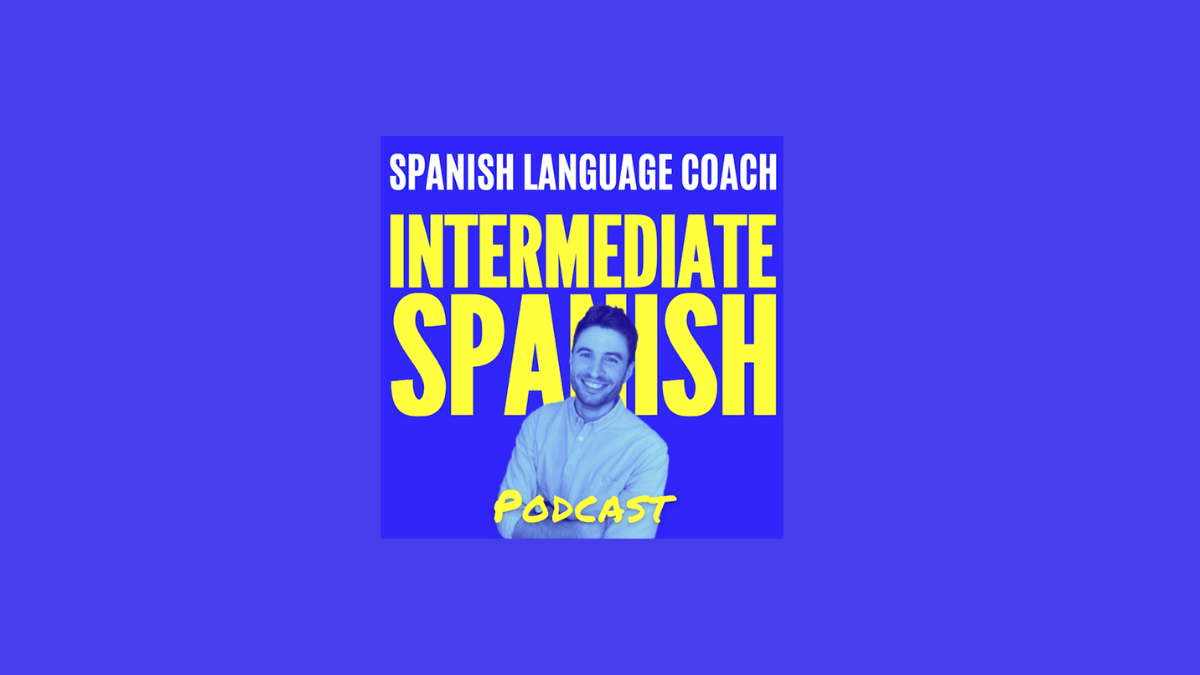 Spanish Language Coach is a series of podcasts made by a Spanish language teacher from Spain.
He makes episodes for Intermediate Spanish, Advanced Spanish, and Spanish for False Beginners. He also provides free transcripts for each episode.
The episodes are designed to aid in developing listening comprehension skills and Spanish fluency by engaging with natural and level-appropriate spoken Spanish.
The host is a native speaker of European Spanish and is one of the best Spanish teachers online offering free content. There are so many episodes already available, and this podcast offers practically unlimited Spanish practice.
Listen on: Apple Podcasts | Spotify
FAQs: Best Spanish Podcasts
Where can I find podcasts in Spanish?
You will find many free Spanish podcasts on Apple Podcasts and Spotify. We have shared information about some of the top Spanish podcasts available but there are many more to choose from.
Some podcasts in Spanish are made by a native Spanish speaker and offer notes in Spanish and free transcripts as well, so look out for those!
Can I learn Spanish through a podcast?
The short answer is yes, you can learn Spanish to an intermediate to advanced level through podcasts. Podcasts in Spanish expose you to new vocabulary, grammar, history, culture, and more.
However, we do recommend you use other resources on top of podcasts for a more in-depth learning experience.
Juan Fernández is a Spanish professor who runs a blog and Youtube channel called 1001 Reasons to Learn Spanish and a podcast and Facebook group called Español con Juan.
Through these different channels, you can practice listening, reading, writing, and even speaking Spanish. Check out Español Con Juan today.
What are the best Spanish podcasts about Latin America?
Españolistos is a great podcast made by a Colombian Spanish teacher. The episodes are geared toward intermediate to advanced learners and deal with interesting topics which can be controversial.
You can also check out La Mesa Con León Krauze, a weekly podcast in which Latin American immigrants in LA are interviewed about profound and sometimes difficult topics, such as whether or not they would return to their hometown, their poor upbringing, and making big changes in life for love.
Can I become fluent by listening to a Spanish podcast?
Listening to podcasts in Spanish is a brilliant way to develop your Spanish listening skills, which is an essential part of learning to speak Spanish fluently.
Eventually, with enough practice, you can learn to communicate like a native speaker, but remember to practice talking as often as you can, as well as listening to Spanish podcasts. The more you engage with Spanish audio created by a native speaker, the sooner you will be speaking Spanish with fluency.
How do I choose the right podcast for me?
First, choose a Spanish podcast that suits your language level. If you don't know at what level you learn Spanish, take a free online language level test.
Then, decide if you want to learn Latin American or European Spanish. There are several podcasts listed above from across Latin America, all of which will expose you to new accents and ideas.
Finally, find a topic that interests you. You cannot learn Spanish easily by listening to a Spanish podcast that bores or confuses you.
If you want to learn about Spanish culture, ensure your podcast features information relevant to your interests.

Summing Up: Learning Spanish Through Spanish Podcasts
This guide to the best Spanish podcasts for learning Spanish has something for everyone, from the intermediate to advanced Spanish learner to the absolute beginner.
Whether you like listening to the news, grammar lessons, or stories in easy-to-understand Spanish, there is a Spanish podcast here for you.
Spanish learners can further develop their listening skills by signing up to Lingopie's streaming service, where they can binge Spanish-language TV and movies. Just as listening to podcasts in Spanish builds language skills, so too does watching native speakers on screen.
Related: Top 15 Best Songs to Learn Spanish: Sing Your Way to Fluency with Lingopie Music
Other great way to learn and improve vocabulary is through music! If you like music we absolutely recommend Lingopie Music, a free tool which compiles playlists with all the best Spanish-language songs and provides interactive lyrics on-screen. Make sure to try it out!
So, what are you waiting for? Start learning Spanish today with your online free Spanish teachers and become Spanish-obsessed!
¡Buena suerte!