Whether you are a total beginner, an intermediate, or an advanced learner of German, you will be delighted to learn that you can develop your language skills in a fun, engaging, and interesting way by listening to podcasts!
In this post, we will provide a list of great podcasts to learn German for language learners at all levels and detail what you will gain from each. Trust us, once you start to learn German by podcast, you won't believe you ever studied a language another way.
See also: The Best Way to Learn German as a Beginner
Before we take a look at our favorite German podcasts for language learning, let's explore how engaging with this media is a great tool for learning German.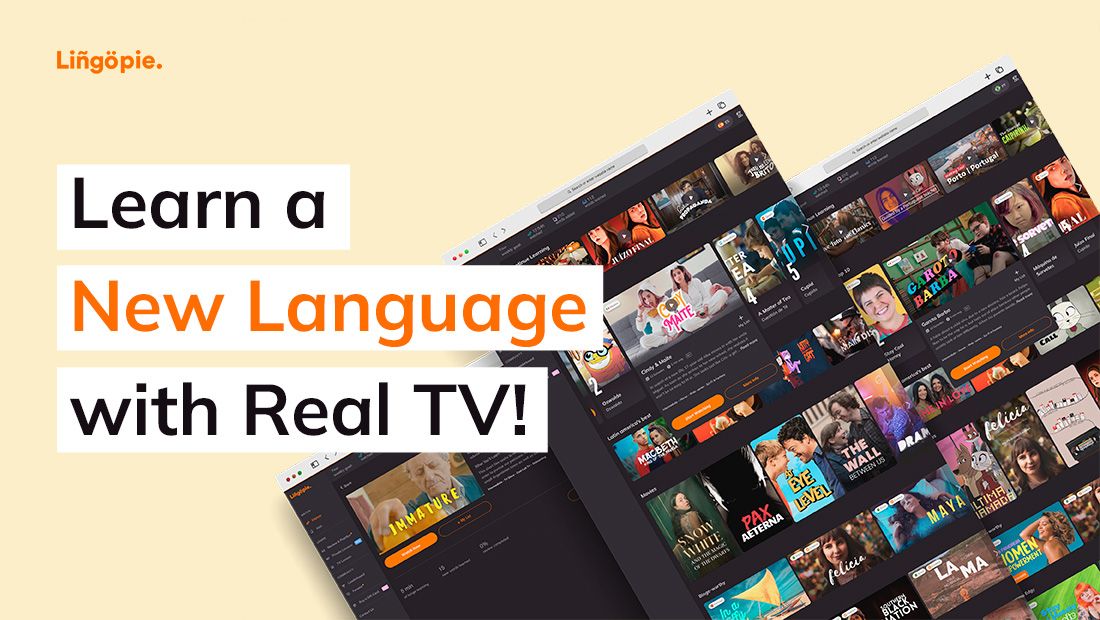 Language Learning Through German Podcasts and media
Language learning does not have to be a boring task. With the best German podcasts, you can be thoroughly entertained while you absorb conversational German and useful new words and phrases.
German podcast episodes immerse learners in natural and authentic German phrases. Many podcasts are made by qualified German teachers. Listening to a native speaker or a professional German teacher will allow learners to improve their listening skills and pick up grammar in a much more authentic and engaging way than grammar worksheets.
Podcasts also introduce you to cultural differences between your society and German-speaking societies, as well as real-life events in Germany and colloquialisms that you wouldn't find in a textbook.
Moreover, language learners can benefit from watching German TV and movies. If you love to relax in the evening with a great new show, you should check out Lingopie. This is a streaming service designed to help you learn German through immersion in the language via great TV and movie content.
Lingopie offers dual English and German subtitles, flashcards, and interactive quizzes to make sure you are acquiring a new language as you watch. This is a great way to expose yourself to German dialects, German grammar, and new vocabulary in an engaging way.
Beginner Level German Podcasts
1. Slow German mit Annik Rubens
The Slow German series has episodes for absolute beginners recorded in English but filled with useful beginner vocabulary. They are a great resource for people who have absolutely no prior knowledge of the language.
This series also has a lot of content for intermediate learners, so once you progress past the beginner level, you can explore more content by Annik.
Free podcast transcripts are available for every episode and if you like, you can pay to become a premium member and access grammar lessons, fairy tales, and other learning resources.
Listen on: Apple Podcasts | Spotify
What You'll Learn
This completely free podcast is a gentle introduction to the German language for complete beginners. German learners are introduced to useful basic vocabulary within the context of life in Germany. Episodes cover themes like family, going to the doctor, and getting dressed.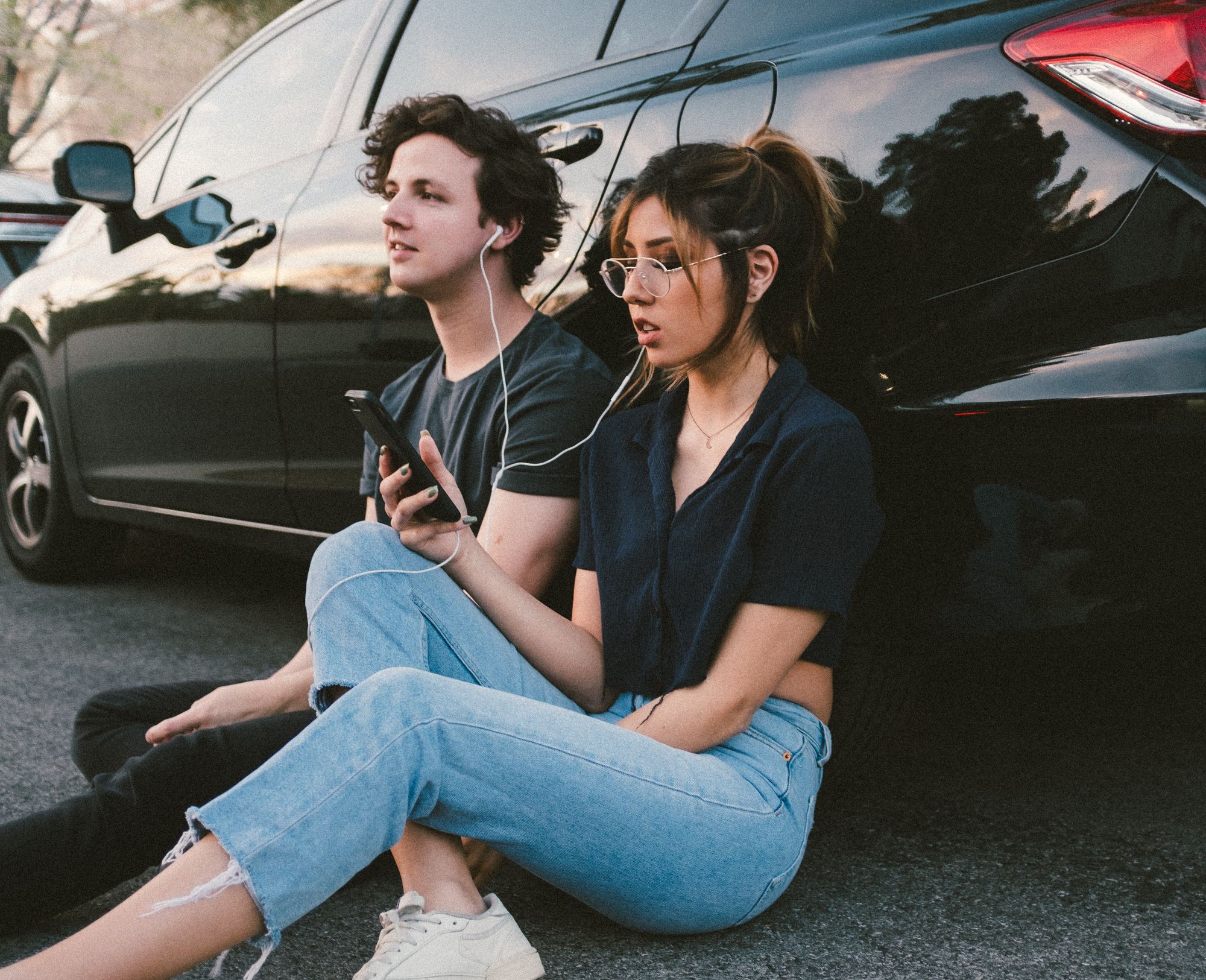 2. Learn German with LinguaBoost
Like Slow German, this podcast is recorded in English but with a focus on learning very basic German vocabulary and useful phrases for complete beginners. The focus of this podcast is to get learners to use conversational language from the very first episode.
Each lesson lasts around ten to fifteen minutes and teaches high-frequency words in context. This German podcast is designed for optimized language learning, as it is delivered in short sharp bursts. This means you are not overwhelmed with new vocabulary and ideas.
Listen on: Apple Podcasts | Spotify
What you'll learn
This is one of the best podcasts to learn German as a total beginner as it slowly builds your knowledge of useful and practical phrases without too much focus on grammar and rules.
Learn German with LinguaBoost takes you through basic introductions first. Each episode covers a new point, such as "where do you live?" and "what do you like to do?"
3. Warum Nicht?
This podcast tells the story of a journalism student who works as a doorman in a hotel. There are four series of Warum Nicht? that cover levels A1 (beginner) to B1 (intermediate).
Each series consists of 26 lessons, or chapters, that incorporate dialogues, exercises, and downloadable audio clips.
Warum Nicht? is a great starting point for language learners as it aims to take you from beginner level to intermediate level through exposure to natural language and grammar.
Listen on: Apple Podcasts | Spotify
What You'll Learn
This is one of the better German podcasts for beginners who want to focus on grammar. Each chapter has a bio that tells you what the context of the episode is, and which grammar point will be addressed.
For instance, chapter 1 of the first series covers conjugation of the verb sein (to be), and chapter 2 covers conjugation, pronouns, and simple questions in the accusative mood.
Intermediate Level German Podcasts
4. News in Slow German
This podcast deals with world events at a slow and steady speed so intermediate learners can follow comfortably and pick up new vocabulary. The great thing about this podcast is that it offers short episodes that are not overwhelming or too jam-packed with information.
This is an accessible and interesting podcast that broadcasts real-life issues and events in an easy-to-understand way, so you can practice listening while keeping up with the world.
Listen on: Apple Podcasts | Spotify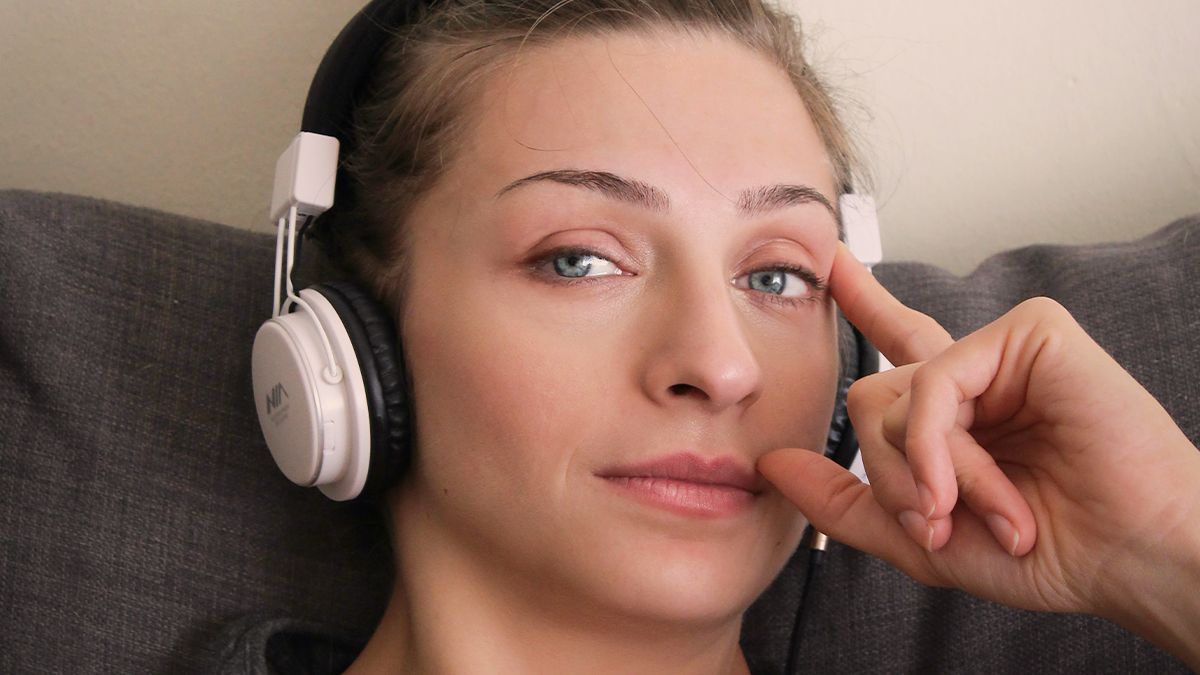 What You'll Learn
News In Slow German will introduce you to relevant and important vocabulary relating to recent world events, such as ongoing political conflicts, and German everyday life.
The episodes are all spoken slowly, but you can occasionally watch the German news at a normal speed and see how much you have learned and progressed from this podcast series.
5. Coffee Break German
This podcast series offers lessons for beginners, lower intermediate, and upper-intermediate learners. At the lower intermediate level, you begin to learn how the German language works and how to manipulate the language through the use of tenses to say what you really want to say.
The upper intermediate level introduces more complex grammar naturally through everyday conversation. You can build your range of expressions as you listen to the hosts discussing everyday situations and explaining the rules and meanings of new phrases.
Coffee Break Languages also provide video lessons on YouTube for extra content. These cover topics such as useful suffixes and negation with kein and nicht.
Listen on: Apple Podcasts | Spotify
What You'll Learn
This is one of the best German podcasts for lower to upper intermediate learners as it is engaging, thorough, and blends engaging content with clear and concise grammar lessons.
The Coffee Break German podcast will teach you practical and easy German that you can use in a German-speaking country. It does this by showcasing natural German conversations and analyzing the language used.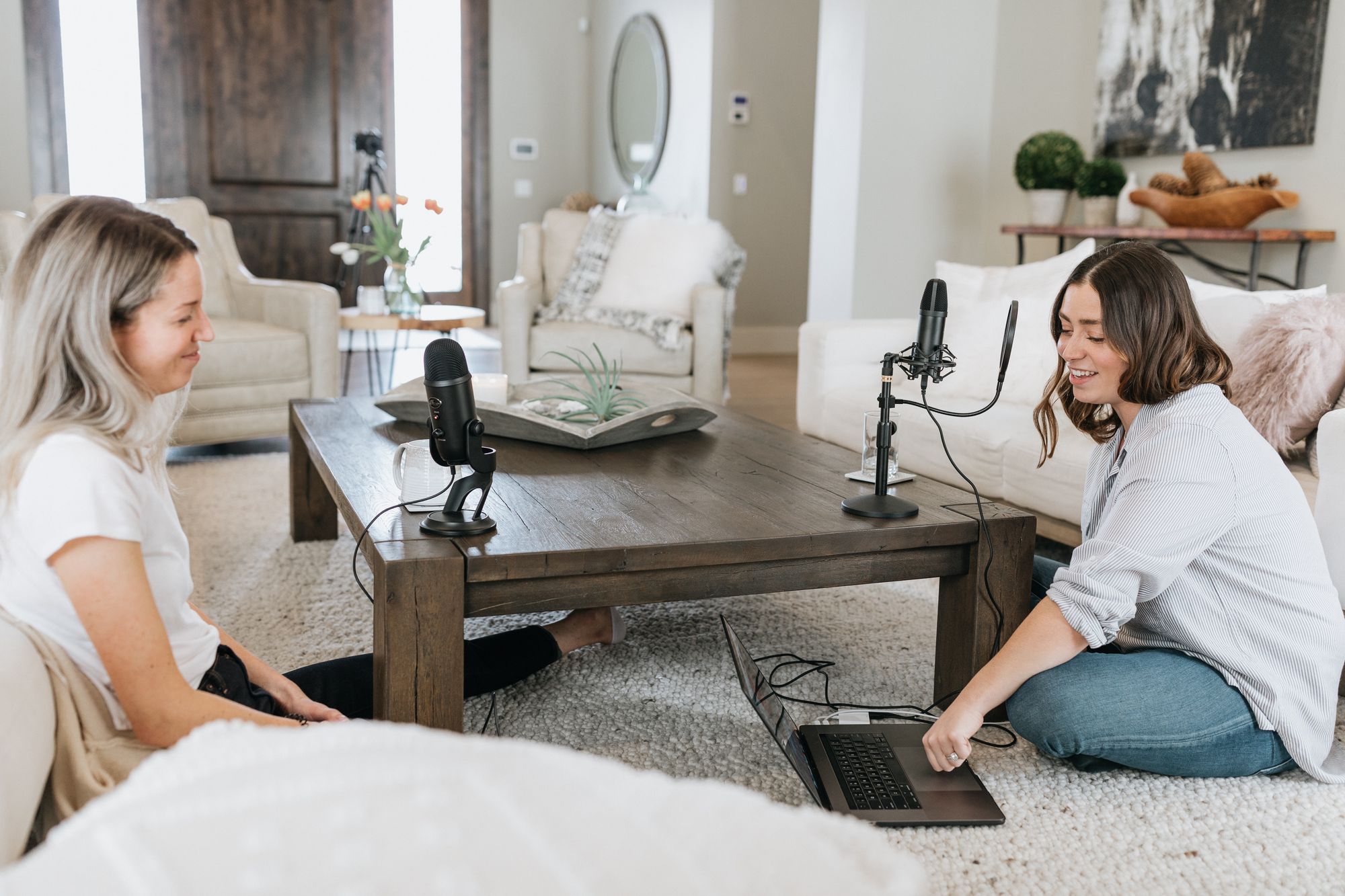 6. LingQ
This is a great German podcast for intermediate learners who do not want to listen to podcasts with English introductions or explanations. The LingQ podcast offers thousands of hours of free German audio lessons and, for a fee, episode transcripts and exercises.
Each episode focuses on a theme, such as sports, science, and travel. This way, you learn specific vocabulary around a topic that interests you in a natural way. There are many past episodes to work your way through at your own pace.
Listen on: Apple Podcasts | Spotify
What You'll Learn
This is a valuable podcast for any German language learner, regardless of your interests or language goals, as it covers such a vast array of topics.
There is something for everyone and you can focus your learning on what interests you.
Advanced Level German Podcasts
7. Fest und Flauschig
Fest und Flauschig is one of Germany's most popular podcasts. The show has two hosts, Jan and Olli, who hold comedic and at times ranting conversations about current events and personal issues.
These two entertaining characters sometimes invite a guest onto their Deutsch podcast to add an opinion or insight to the topic at hand. Each episode of this weekly podcast is around an hour long.
Listen on: Spotify
What You'll Learn
The Fest und Flauschig podcast offers an unfiltered look into the world of German humor.
Moreover, it is not a show designed to teach a language, but rather an authentic podcast made for German-speaking audiences to enjoy.
So, it is a totally natural and genuine article, great for more advanced learners to sink their teeth into. Listening to these conversations will have you speaking German like a native in no time.
8. Geschichten aus der Geschichte
This is another popular podcast in Germany that is not designed for language instruction but for entertainment purposes. Each week, two scientists tell one another a story from history.
The fun part is that they do not know what the other will talk about before the podcast begins, so we hear their genuine reactions.
They discuss a range of topics, from Irish whiskey to blood transfusions! Any topic is possible on this podcast, from extraordinary personalities from history to forgotten events across the decades. One thing is for sure; you will learn more than just the language from Geschichten aus der Geschichte.
Listen on: Apple Podcasts | Spotify
What You'll Learn
As this show features two natives talking with one another it is a great podcast for developing conversation skills and colloquialisms.
Moreover, due to the diversity of topics, you will build your vocabulary in all fields.
9. Minkorret
If you are a science buff and enjoy learning fascinating new things about the world we live in, this is the podcast for you.
Episodes come out twice a week, so the volume of content is great. The topics covered current research and experiments and themes that relate to everyday life.
The structure is of two scientists discussing and sharing ideas and no stone is left unturned in this fascinating scientific dialogue.
Listen on: Spotify
What You'll Learn
Minkorret is a good podcast for advanced learners because, once again, it is made for the general public in Germany, rather than for language learners.
This means that the hosts do not focus on grammar explanations but rather delve deep into interesting scientific discussions and use sometimes complex language as it comes to them naturally.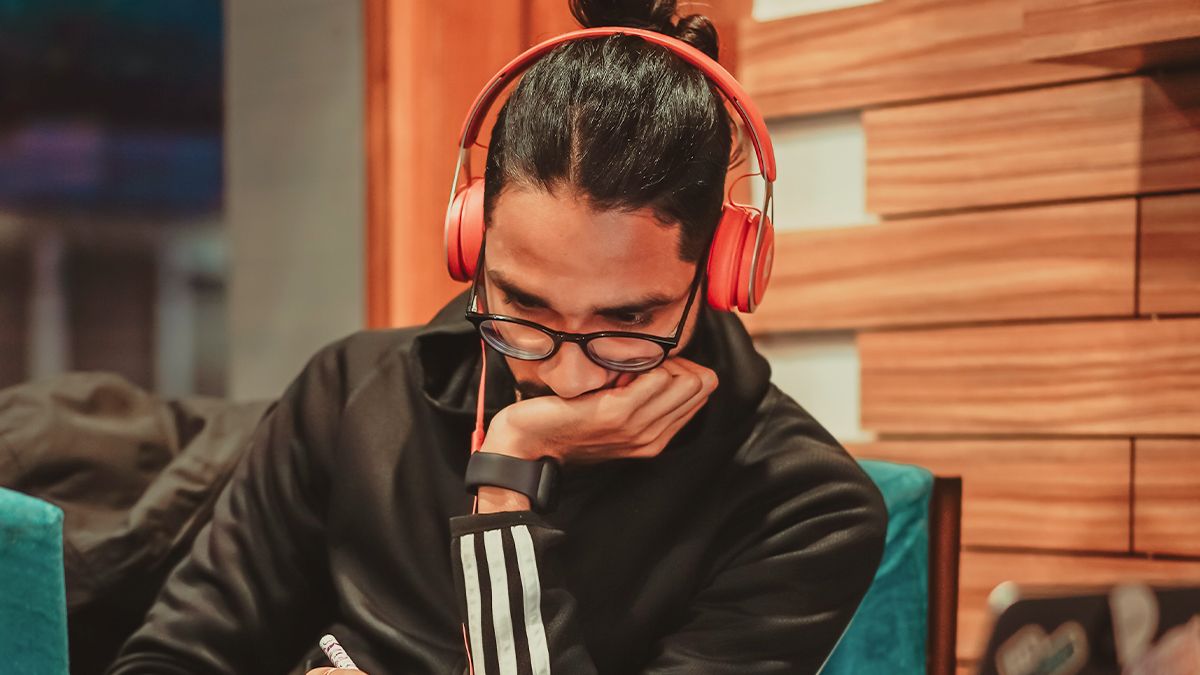 Frequently Asked Questions
Can I learn German from a podcast?
Yes, you can learn German even to an advanced level by listening to podcasts! We recommend for the most thorough learning experience that you use German podcasts in conjunction with other learning methods, such as watching German TV and movies and speaking with native speakers.
What do i listen to in order to improve my German?
In addition to German podcasts, you should also listen to German music and radio. Anything that exposes you to the German language in a natural and fun way will speed up your language acquisition and improve your listening skills.
How can I memorize German fast?
A great way to memorize German vocabulary quickly is to write down new words during each podcast episode and turn them into flashcards. By studying the new words that you learn each day in this manner, you will quickly build your useful vocabulary bank.
What is the most effective way to learn German?
There are several great ways to learn German aside from listening to German language podcasts. These include engaging with a language exchange partner online, reading local newspapers, and taking language lessons.
Try using a range of methods to ensure that you are developing all language skills: reading, writing, listening, and speaking.
Where can I find free German podcasts?
The German broadcaster Deutsche Welle offers many free podcasts online that instruct German for beginner to intermediate learners. Visit DW-WORLD.DE to check out the wide range of programs Deutsche Welle has to offer. The podcasts cover German culture, news, and hot topics from around the world.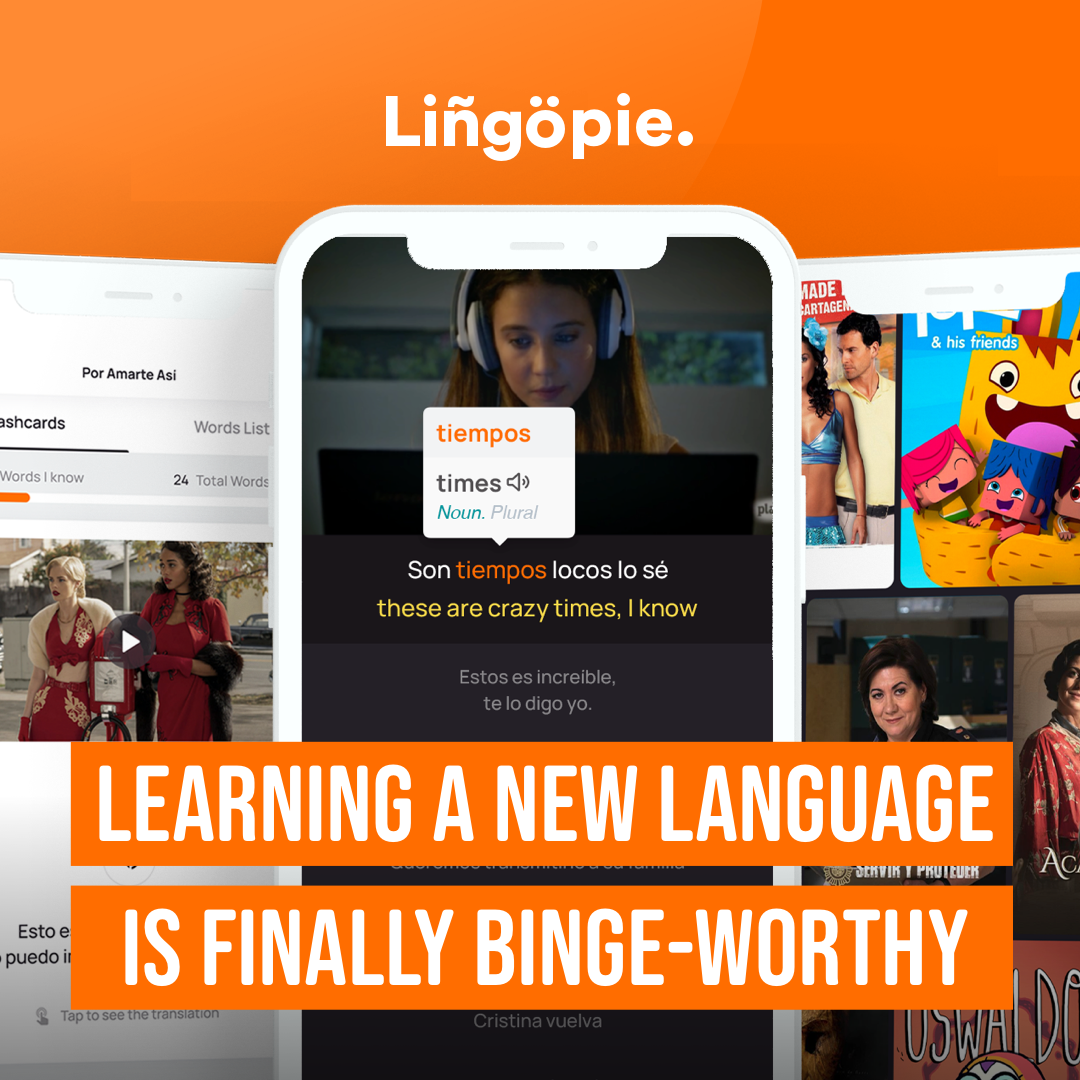 Summing Up: Best Podcasts for Learning German
We hope you have enjoyed our list of the best podcasts to learn German and that you are now excited to get started or continue on your language learning journey.
Podcasts, as well as movies and TV shows, are fabulous resources when you want to learn languages in a fun and natural way.
Related: 10 German Series on Netflix to Help You Learn German
There is something on this list for every German learner, regardless of age or stage, so pick your podcasts and dive in!
Remember, German learners can also sign up to Lingopie for access to great shows and movies complete with dual subtitles and other language learning resources.
See also: The 8 Best Podcasts to Learn the Spanish Language
Learn languages the fun way with engaging content made by native German speakers. Good luck and enjoy!