We're sure you'll agree that learning Japanese is quite an impressive feat! The language is widely known to be challenging for English speakers to master, mainly due to its use of a different alphabet.
Hence, if you're taking on the endeavor of learning it, it's important that you have quality resources and materials at your disposal to help you succeed.
Check also: The best way to learn Japanese
In this post, we'll introduce you to 11 radio stations that you can use to work on your Japanese skills.
If your goal is to truly become fluent, besides mastering the Japanese writing system, you'll have to work on understanding the language as spoken by native speakers. Listening to the radio can be an effective and accessible way to do that!
Another option you have is to watch videos and movies. Lingopie is a streaming platform that can also assist you with that. No matter your level, you can sign up for a 7-day free trial at any time to further your Japanese learning.
Japanese Online Radio Stations: How to Listen
There are several mediums through which listeners can access broadcasting stations. It all depends on personal preference and accessibility.
Most Japanese radio stations can be accessed online or via a database application that can be downloaded onto any of your technological devices.
In addition, there are sites online that will allow you to switch between channels just by clicking on the tracks of your choice.
In fact, nowadays there are apps available via which you can listen to your selected Japanese radio stations for free and all in one place.
Fundamentally, you can choose to access Japanese radio wherever you go, on any of your mobile devices!
So, let's dive in!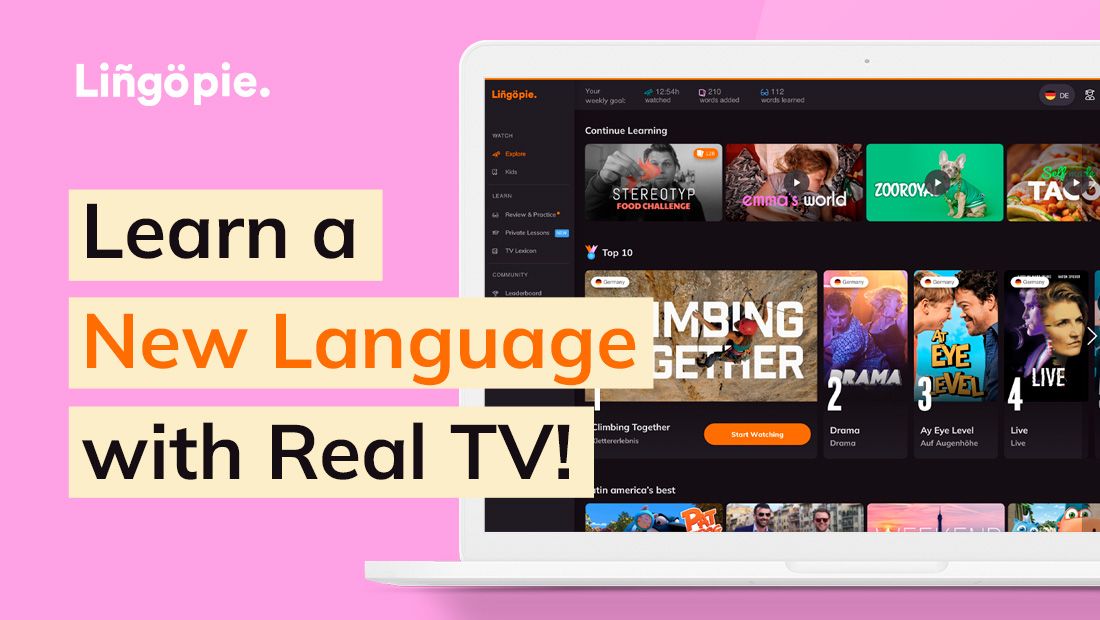 Japan Radio Stations
1. Sakura Radio
Specifically designed with the Japanese-speaking communities in the United States in mind, Sakura is the first U.S Japanese internet radio!
It was launched in 2017. By tuning in, listeners will be able to receive news from Japan and the United States but also from around the world.
Listeners will also get information and programs on the topics of practical life, human resources, business, health, and family.
Sakura Radio also provides information about local events in the American regions (from where the station is broadcast).
How to listen
Listeners can access the Sakura radio station online, through the channel's website, or through their smartphone app. This means you can access this radio on any of your devices. Both forms are entirely free.
2. NHK
NHK is the perfect radio station for Japanese learners to transition from academic and language learning resources to real-life content created for and by Japanese native speakers.
Hosts and reporters at the NHK radio station utilize what can be categorized as "standard" Japanese, which means students can benefit from clearer and steadier audio material than you'll find on other channels.
Broadcast directly from Tokyo but offering programs and stories about different regions of Japan, this national public station presents news and information about local traditions, as well as educational and entertainment shows.
In fact, NHK even offers Japanese lessons, which makes it even more suited to Japanese language learners. Besides written dialogues and grammar explanations, listeners will also have access to features such as quizzes and reviews, which are perfect for learners.
Moreover, NHK's radio operates on demand, so you can replay programs. A special speed feature also allows you to play the shows at slow, normal, and fast speed.
How to listen
Listeners can access this radio station on their computer, through the radio's site, or alternatively, on their podcast page.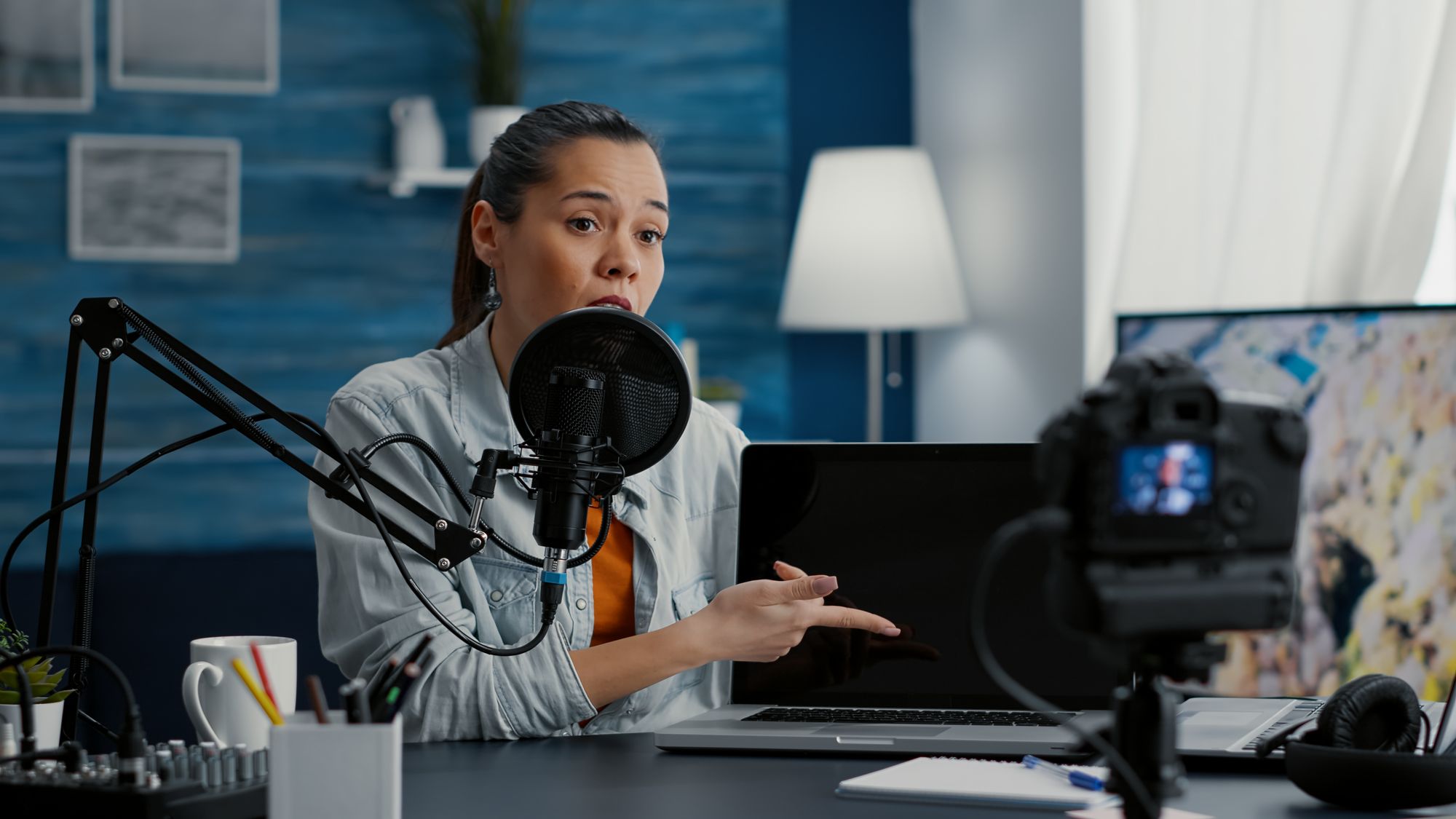 3. Chupea
The next channel on our list is broadcast from the region of Hiroshima, which actually has its own dialect.
In actual fact, if you're a Japanese learner, you'll know that Japan's different regions have different dialects.
Chupea offers news programs and talk shows. They also play pop music regularly. It's an FM station, as are most on this list, so it has better sound quality than other AM stations.
In addition, they broadcast shows for people of all ages, from programs about anime specifically directed at youth, to programs created for listeners over 50 addressing topics pertaining to mid-life.
How to listen
The channel is available through the official website, which you can access from any of your technological appliances.
4. ChofuFM
This is another FM Internet radio station that can be used to come in contact with the Japanese language, and it has been running for almost 25 years now. Their focus is on broadcasting news and playing J-pop (Japanese pop music).
They operate out of Chofu city, and they describe themselves as a community radio. By listening to ChofuFM, you'll hear about local events in the area, art events, and more.
Moreover, emergencies or happenings of any kind will also be aired on this channel.
How to listen
Listeners can access it online for free by entering their website via their PC or smartphone.
5. Radio Kishiwada
Kishiwada is a community radio from the Osaka region offering FM frequency.
On this channel, you'll get news, talk shows, and classic Japanese music, as well as some American jazz music.
They play music mostly in the evenings and at night. So, if you'd like to hear native Japanese speakers and how they talk, you should try to listen in the morning or early afternoon.
By listening to Kishiwada, you'll be exposed to both informal and formal ways of speaking, which is optimal for learning.
How to listen
Much in the same way as the other stations listed in the article, Kishiwada is just one click away! You can access it from a computer or smartphone through their web page.
6. FMHashimoto
One of the most eclectic stations on this list, FMHashimoto offers programs in distinct and interesting formats. The station covers topics of self-development, which range from relaxation and meditation to techniques to help you study.
They also offer an English lesson, which may be interesting for Japanese learners to become familiar with.
How to listen
You can access it through an app, or via an Internet site mostly during the day. You'll probably catch them playing music in the nighttime.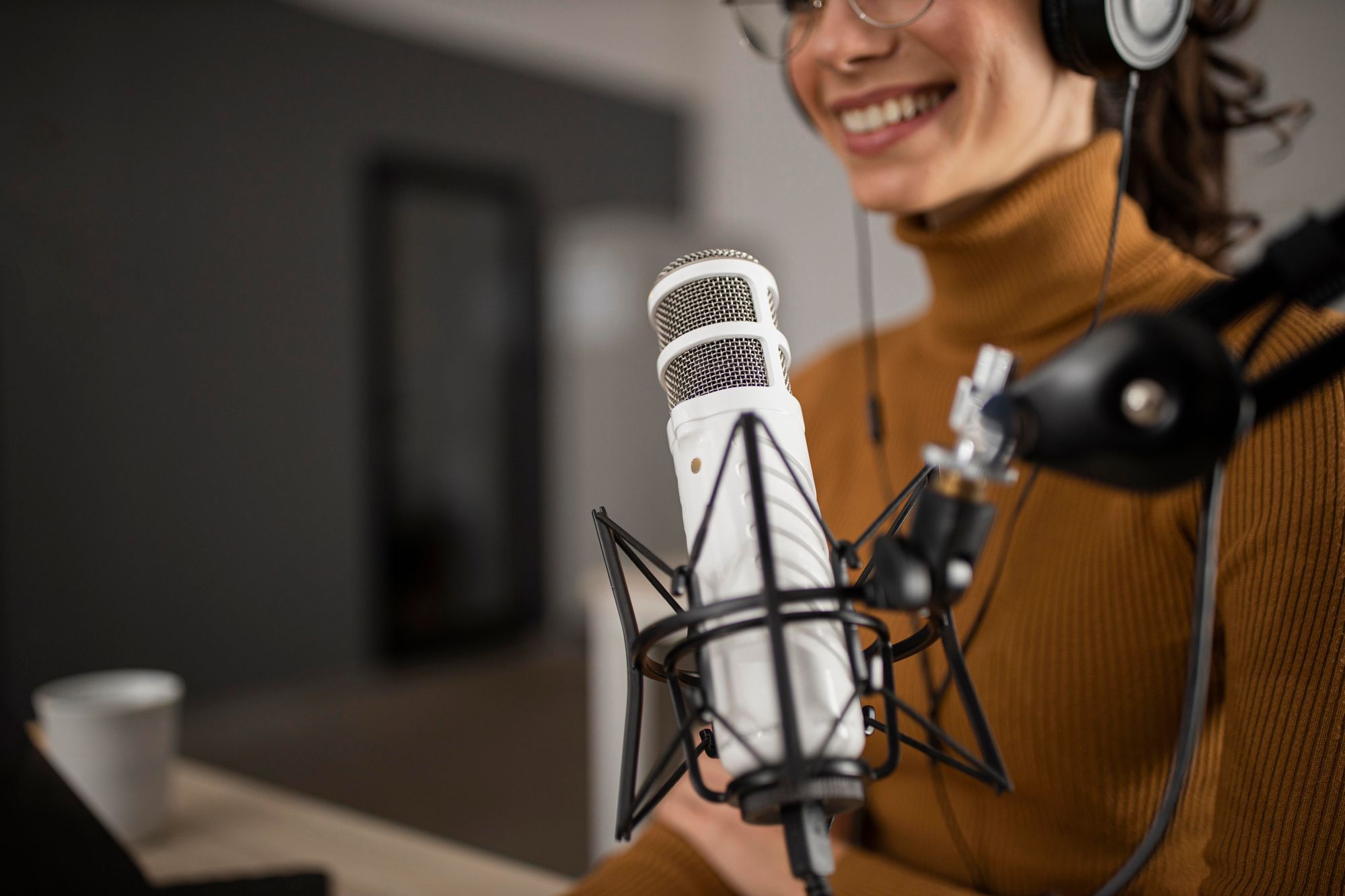 7. Radio Nikkei
Radio Nikkei is a nationwide and shortwave commercial radio, FM frequency that operates as a subsidiary of the economic newspaper known as The Nikkei.
Their headquarters are in Tokyo and most programs that they air fall under the following categories:
Finance
Economics
Sports (specifically JRA horse racing on weekends)
Health/Medical
Culture.
Nonetheless, they also offer spiritual programs and podcasts in the realm of Japanese Buddhism and Zen philosophy. Under this umbrella, they offer lectures and discussions on a variety of topics.
They also have another station belonging to the same group called Radio Nikkei 2. This channel is more directed at professionals in their 30s and 40s.
How to listen
You can listen to the programs directly on Nikkei's on-demand listening web page, or by downloading the podcast on iTunes through a link provided on their site.
Thankfully, due to their archive service, listeners can access their programs even after they've gone off the air.
8. TBS (Tokyo Broadcasting System)
TBS is a major broadcasting station, available in both AM and FM wavelength, as well as in TV format. It is better suited to intermediate and advanced learners.
The tone used in the transmissions of TBS is more casual and easy-going than in other stations, which makes the language employed more challenging to understand.
While radio hosts will still enunciate, guests and interviewees that join in on discussion transmissions use real-life expressions to communicate, which (traditionally) are more colloquial.
Topics addressed include politics, culture, global affairs, and even gaming and farming.
Moreover, you'll get Japanese variety shows with songs, stand-up routines, and more entertainment content.
How to listen
Listening to this broadcaster's radio programs is very easy through their regularly-updated web page, which allows you to listen to the latest episodes of many different programs.
Non-registered users can only listen to the most recently uploaded items, but free registration will allow you to listen to previous episodes as well.
9. Asia Dream Radio
If you're a music fan, then this radio channel is for you!
Listeners can access an array of popular genres of music ranging from Japanese pop, Japanese classical music, Japanese rock, Japanese jazz, Japanese hip-hop, etc.
You can pick whichever genre of music you would like to hear and click on it.
Even though this station does not have spoken programs, it can still be used to work on your Japanese skills because you can listen to the lyrics.
That will even help with memorization since the rhythm of music can make it easier to remember.
If you choose songs without lyrics, you will also make it a useful experience because it'll add to your cultural understanding of Japan.
How to listen
You can listen to your preferred music genre through the channel's online site, which can be accessed on your computer, phone, or iPad.
10. Kyoto Living FM
Kyoto Living FM is a great way to practice listening to Japanese while also learning about Japanese culture.
The station plays enka, which is a popular music genre in Japan of traditional style Japanese ballads.
They are very pleasant to listen to and provide insight into the Japanese culture of music.
How to listen
In order to listen to this beautiful music, you'll have to use your computer.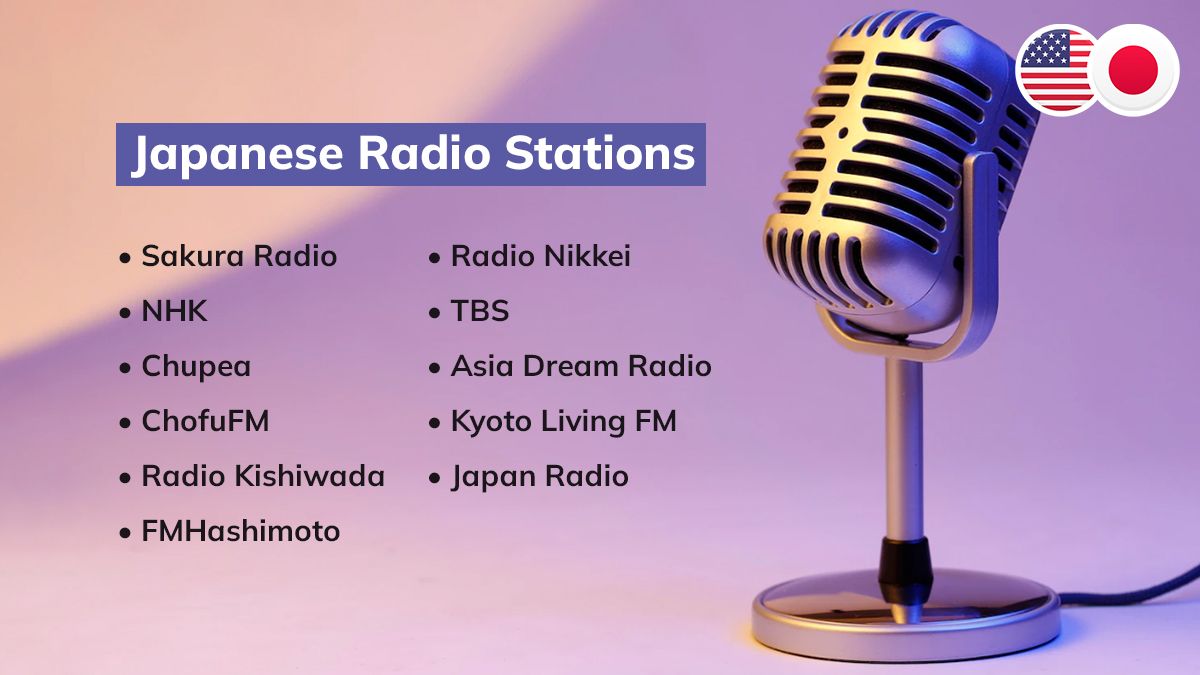 11. Japan Radio
Japan Radio is actually an app where you can listen to different Internet radio stations, podcasts and music. It has over 300 radio channels available.
It's specifically designed to help students learn the Japanese language and falls under the category of 'Education.'
It also lets you download for offline listening, which is useful if you don't happen to have access to Wi-Fi.
How to listen
Download the application through the app store/play store on your iPhone, iPad, iPod Touch, Android, Blackberry, and other app-enabled mobile phones.
Learning a Language Through Radio
Listening is a key component of language learning. Not only is it essential for understanding native speakers, but it also helps students improve their speaking and pronunciation.
Our brains need to absorb the phonetics and sounds of a language before we're able to reproduce them. There are many ways to do so, including watching audiovisual material through movies, series, language learning resources, and more.
Listening to the radio is another useful way to get aural practice. Despite being more difficult than other mediums, due to the lack of subtitles and speed, it's an incredible way to challenge yourself, particularly if you're at an intermediate/advanced level.
Moreover, listening to Japanese music can help with rhythm, phonetics, and even culture. Plus, it's free!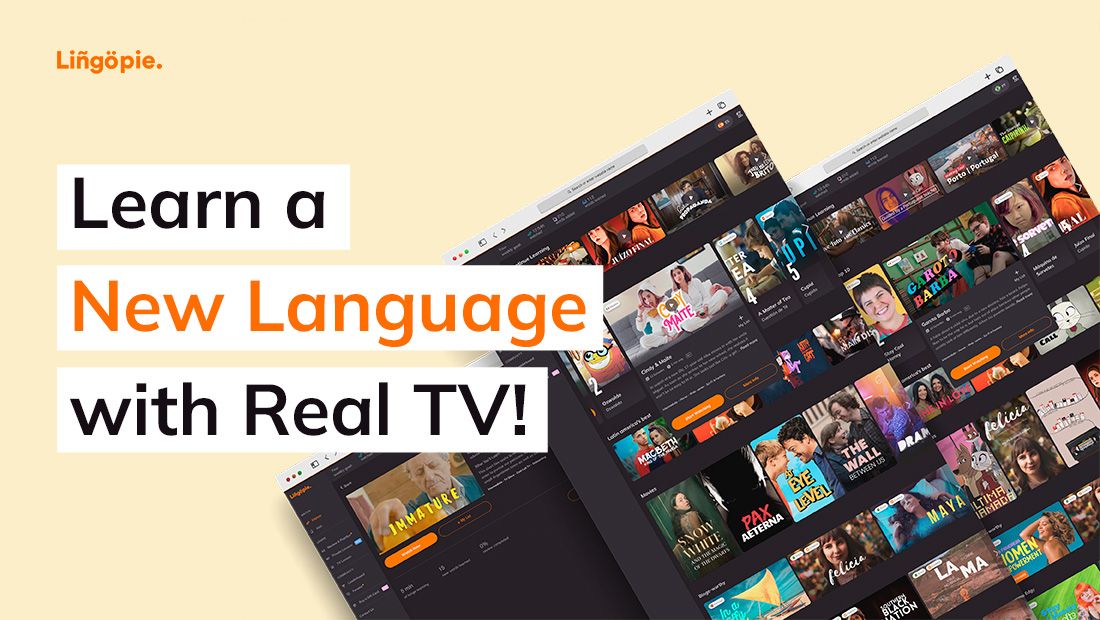 Summing up: Using Japanese Radio to Learn the Japanese Language
O yomi itadaki arigatōgozaimasu (お読みいただきありがとうございます。)!
Thank you for reading!
Japan is a fascinating country. It's no surprise that learners might want to know more about its culture, including learning the language.
Related: How to Learn Japanese with Anime: Your Complete Guide
Listening is a key component of language learning and radio can be a valuable way to practice even though it is more recommended if you already have a certain dominion of the language.
Today we've listed and appraised 11 Internet radio stations to help you navigate your Japanese learning journey. There are a lot more stations available but these are amongst the best to study Japanese.
All of them have different characteristics, so you can read through our article to discern which one would be most appropriate for you at this time.
Learning Japanese through music is also a wonderful option and listening to radio stations is an incredible way to do that. Languages and music are an extraordinary combination.
Another great strategy is to watch Japanese TV shows and Movies. They will also expose you to the culture and real language, plus they're very entertaining and learning while having fun is always the best option.
There are many more stations to choose from. Sit back and enjoy!
If you're searching for an innovative and effective way to study Japanese, give Lingopie a try by signing up for free!