So, you want to learn Italian in a fun and engaging way. You've come to the right place! In this post, we list some of the best Italian TV shows and movies on Netflix for learning Italian.
First, we'll look at why watching TV shows is such a great way to learn Italian naturally and authentically.
Then, we will give our top 10 recommendations for Italian television and movies and discuss how they can help you to learn the Italian language, as well as the culture, history, and slang words.
Finally, we'll address some frequently asked questions about how Italian TV shows and movies are the ultimate tools for language learners.
Learning Italian through Italian TV Shows and Movies
When you watch Italian TV shows, you hear native speakers using correct grammar and varied vocabulary in a natural setting.
This allows your brain to absorb the Italian language and its nuances in an authentic context, rather than studying tedious grammar points in isolation.
This is a proven method to learn Italian, as our brains naturally absorb languages best in this manner. Just as babies learn their mother tongue through listening and repeating, we learn from Italian shows in this way.
In addition to picking up the language, Italian TV series and movies will also impart some awareness of Italian culture and Italian history. This means you can develop a deeper understanding of the country and people whose language you are learning.
As well as Netflix, there are other streaming services that offer great Italian television and movies.
Sign up to Lingopie, if you like the sound of learning a language by watching Italian TV. This platform offers many Italian TV series and films, as well as flashcards, quizzes, dual subtitles, and more interactive features to help you learn. They also have a YouTube channel for extra resources!
Now, let's dive into our top 10 picks from Netflix of Italian TV and films.
1. Suburra: Blood On Rome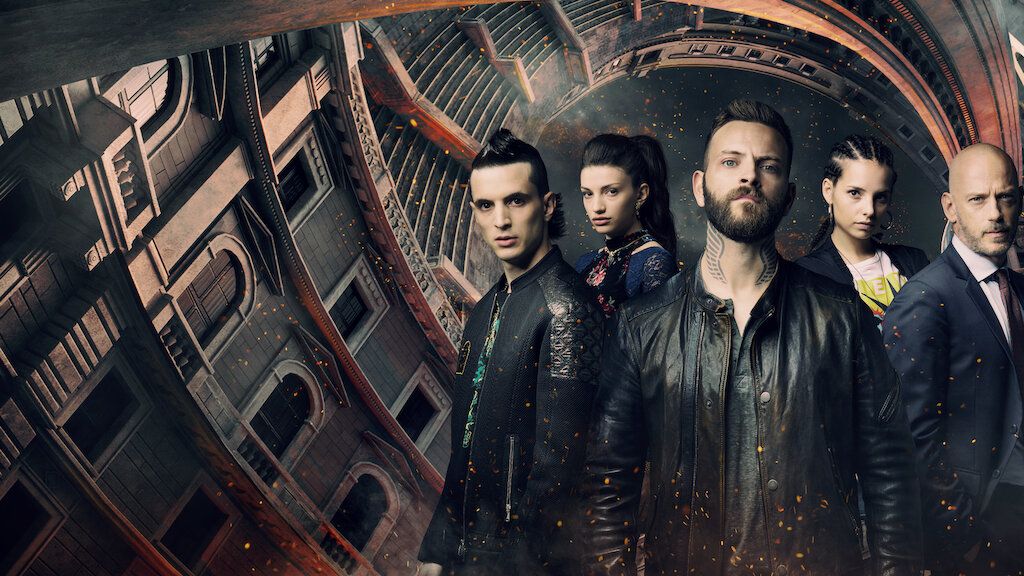 In this Italian TV show, a fight over territory in a town near Rome develops into a bloody battle between organized crime, corrupt politicians, and Vatican clergy.
It is a TV adaptation of the 2015 film Suburra, which was inspired by a novel of the same name.
This crime drama has a high approval rating from the Italian public and is loosely based on real events.
You will gain a good insight into the issues of organized crime and organized religion in Italy. Moreover, you will develop an Italian vocabulary specific to politics, land ownership, and crime.
2. La Luna Nera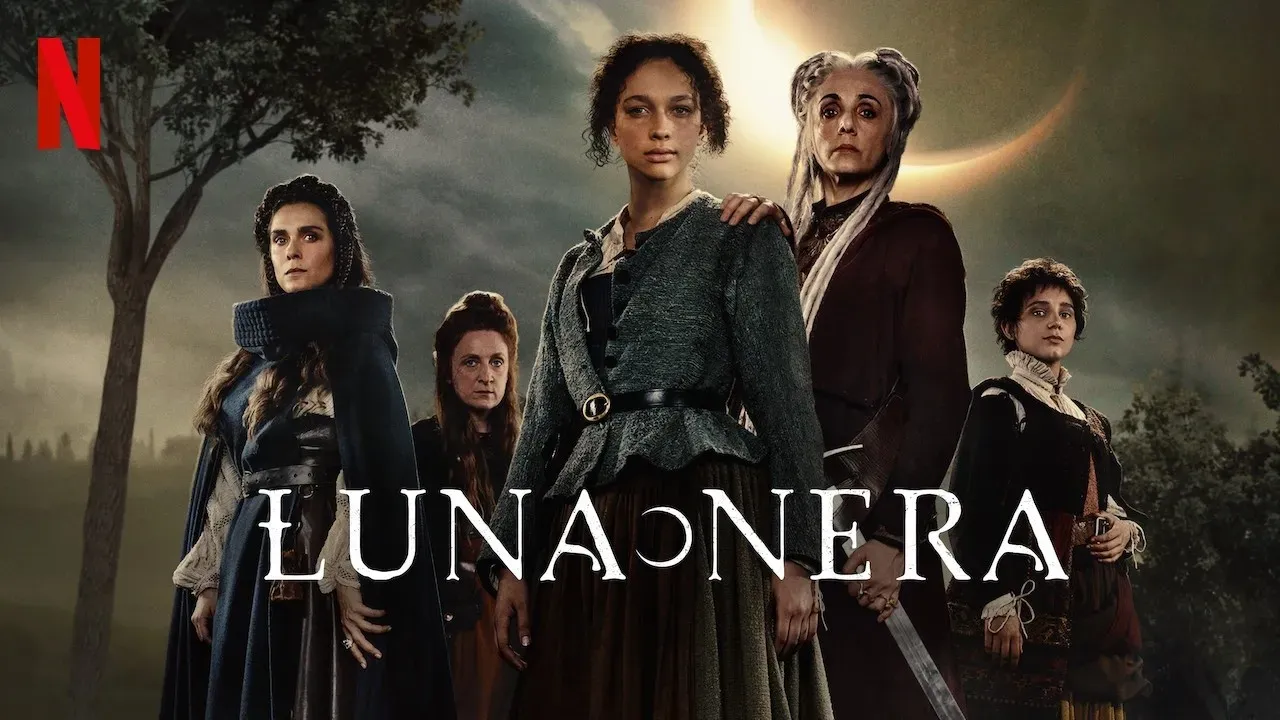 Changing tone dramatically, this Italian TV show is a historical fantasy series revolving around women accused of being witches.
Set in the 17th century, and featuring some dramatic hairstyles and slightly over-the-top acting, this short Italian series is entertaining and exciting. The Italian title translates as "The Black Moon".
While the events in the Black Moon are not based on a true story, the premise was loosely inspired by real-life Italian folklore. 400 years ago, when the story takes place, there were women accused of witchcraft and a group of Christians known as the Benandanti who believed it was their purpose to hunt witches.
Learn new words related to magic and get to know Italian superstitions.
3. Summertime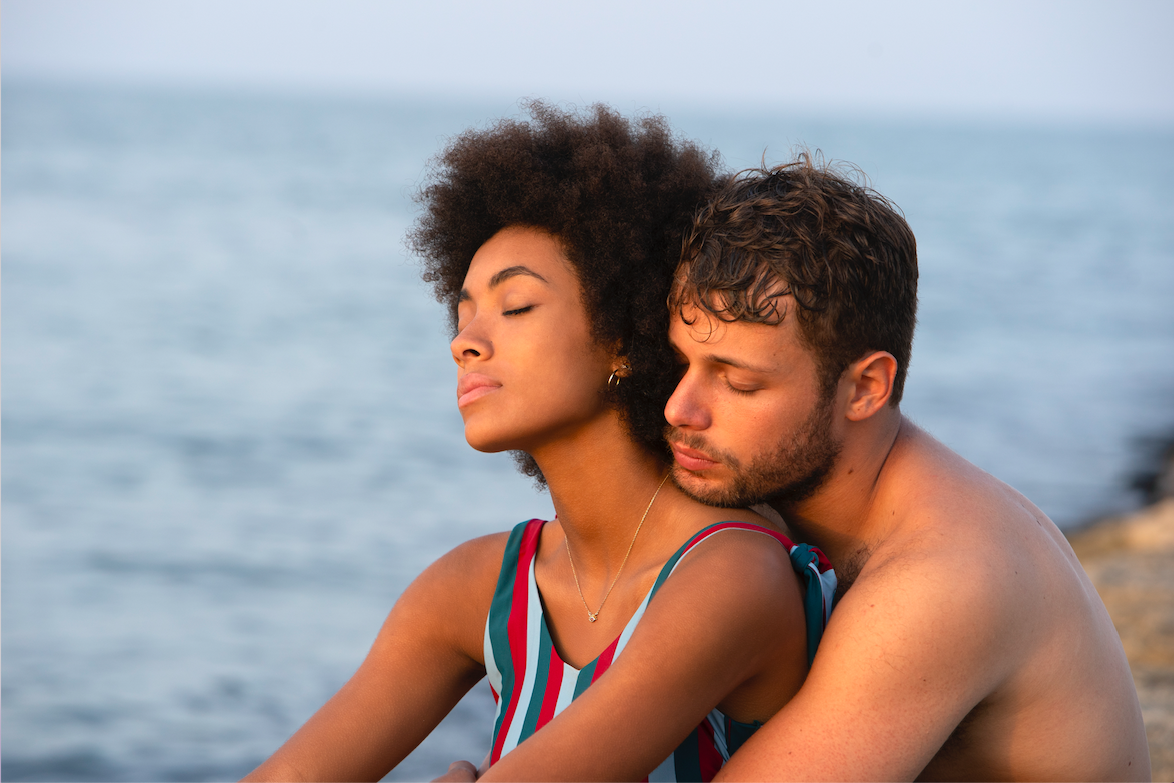 This Italian series tells the modern love story of two young people from very different backgrounds who fall in love on Italy's Adriatic Coast.
The Italian TV show was inspired by Federico Moccia's book Three Meters Above the Sky.
Summertime is a great Italian show to watch if you want to work on your colloquialisms and study how young Italians interact and flirt.
What's more, you will see a lot of beautiful Italian scenery and get an insight into mealtimes in Italy.
4. Benvenuti Al Sud
When a postal worker from Northern Italy is transferred to a small town outside of Naples, he fears for his safety.
He has dreamt of living in Milan but faces the culture shock of the South instead. Benvenuti Al Sud will explore the differences between the Italian north and south and societal perceptions about the different regions of Italy.
If you like Un Medico In Famiglia, you will enjoy this comedy Italian movie. It focuses heavily on interpersonal relationships, with the gorgeous backdrop of Italy to add to its charm.
5. Framed! A Sicilian Murder Mystery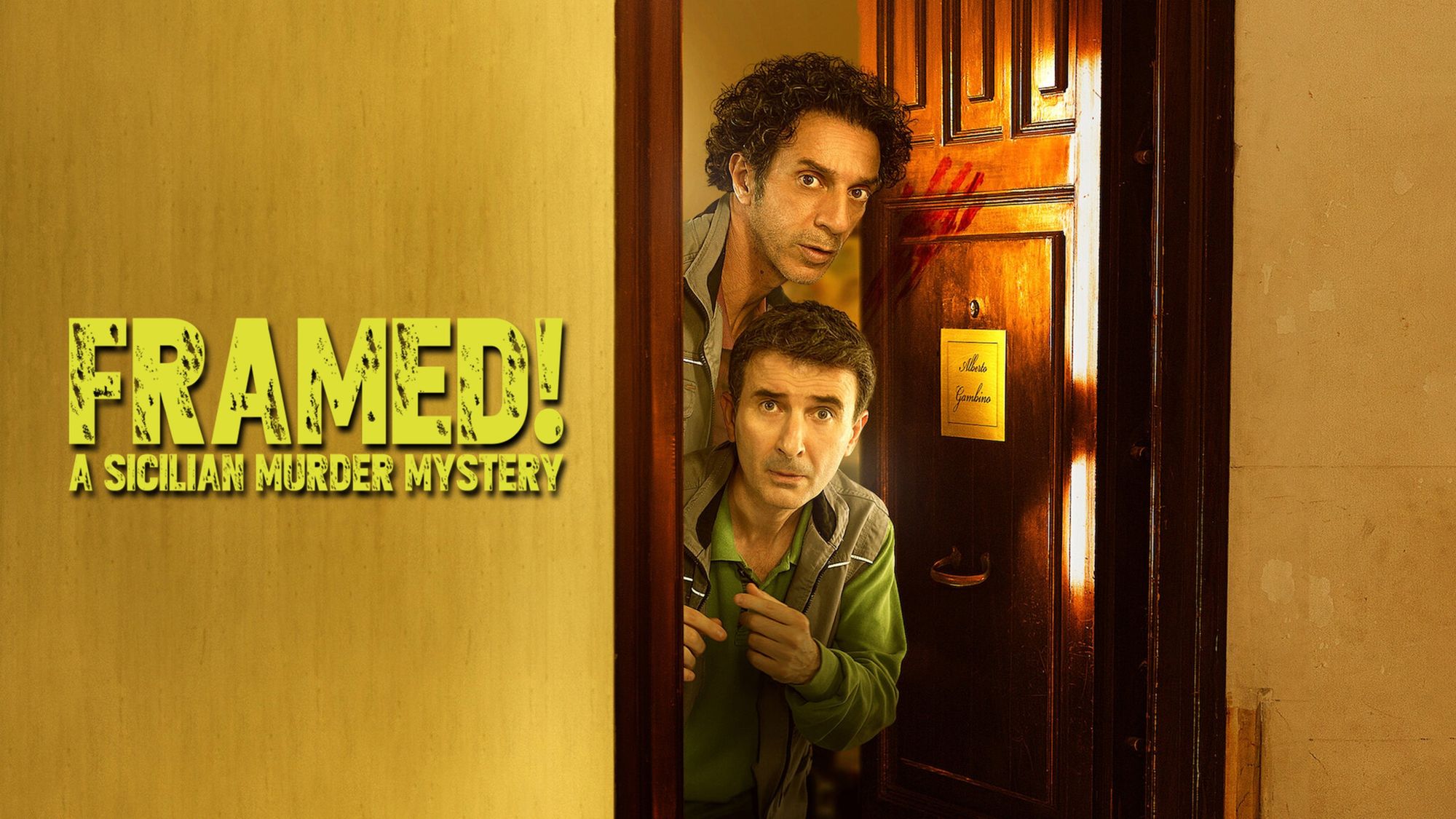 While comedy and mysterious deaths don't always go hand-in-hand, this Italian TV show is a clear exception.
Two hapless TV technicians, played by Italian comedy duo Ficarra e Picone, are going about their everyday life when they stumble upon a murder scene.
Every step they take to avoid becoming suspects lands them in deeper trouble.
This Italian show deals with issues of murder, the mob, and police investigations in a very comical and lighthearted way.
You will learn new words related to watching Italian TV, as one of the main characters is obsessed with this topic.
Moreover, you will hear Sicilian accents and view some Sicilian scenery.
6. Zero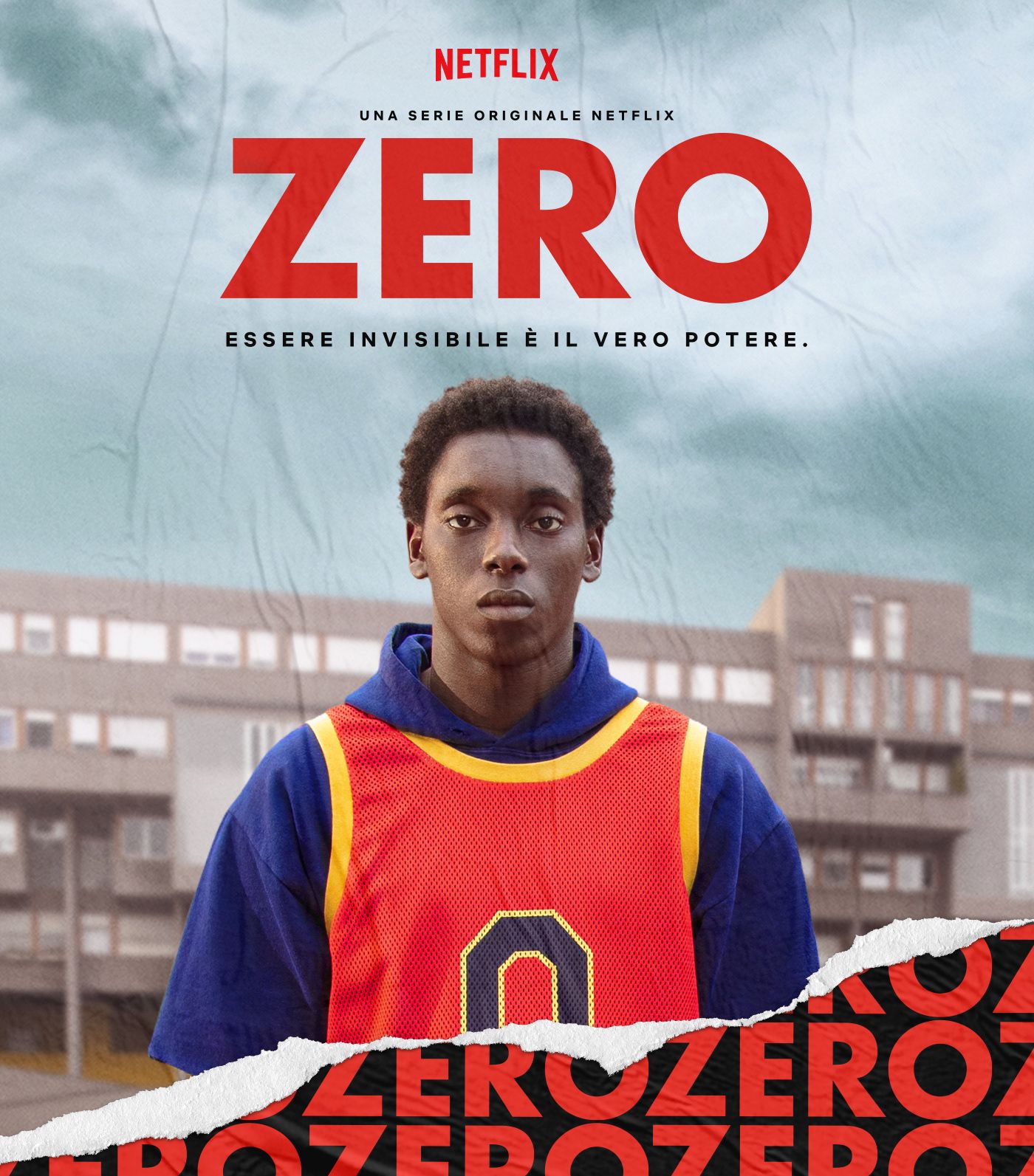 This is the story of Omar, a second-generation Italian boy of Senegalese descent, who lives in public housing outside of Milan. He and the other children in his estate want to protect their homes from building developers.
While this does not sound like a complicated plot, this show is significantly more than it seems at first.
Omar is shy to the point of feeling invisible, and this becomes something of a superpower when he actually becomes invisible after feeling strong emotions. Can he use this gift to his advantage?
7. An astrological Guide For Broken Hearts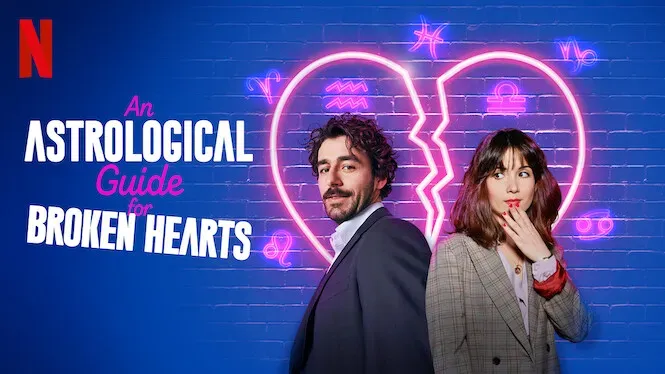 Alice is heartbroken, hopelessly single, and struggling to find love.
She befriends a charismatic astrology guru and begins to search for her soulmate in a whole new way. In order to find her perfect match, she will use the science of star signs.
This is a great Italian TV show to watch if you want to date an Italian in their native language.
You can practice the phrases and dating vocabulary you hear as Alice dates an Aries, a Taurus, and many more.
8. Luna Park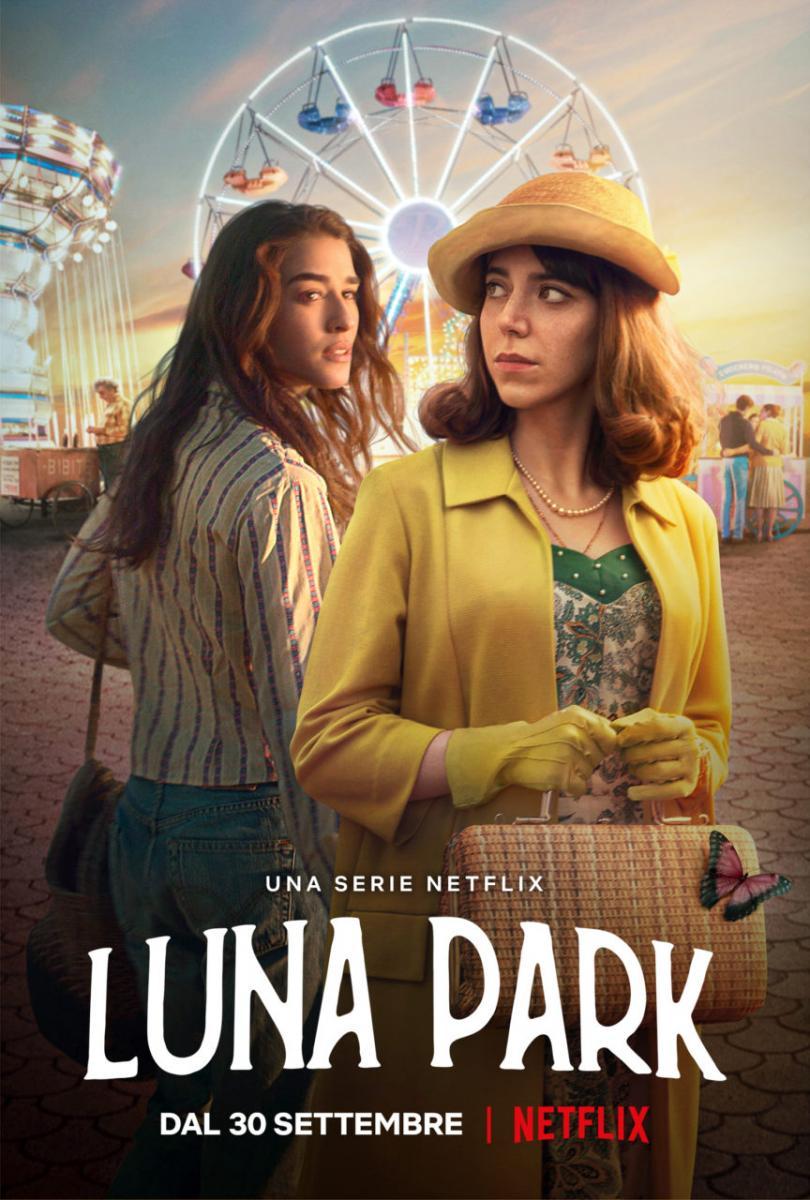 Set in 1960s Rome, this Italian show follows a free-spirited young woman who has grown up in her family's circus.
This TV show has the style of Italy's classic soap operas and deals with hot topics such as twins separated at birth and fortune telling in a compelling and highly dramatic way.
If you are a big fan of soap operas and light, entertaining TV, you'll enjoy this bright and pleasant show, with its cheery soundtrack and twisting plot.
Use Luna Park to study the Italian target language related to family and how people of different classes lived in Italy in the 20th century.
9. Vendetta: Truth, Lies and The Mafia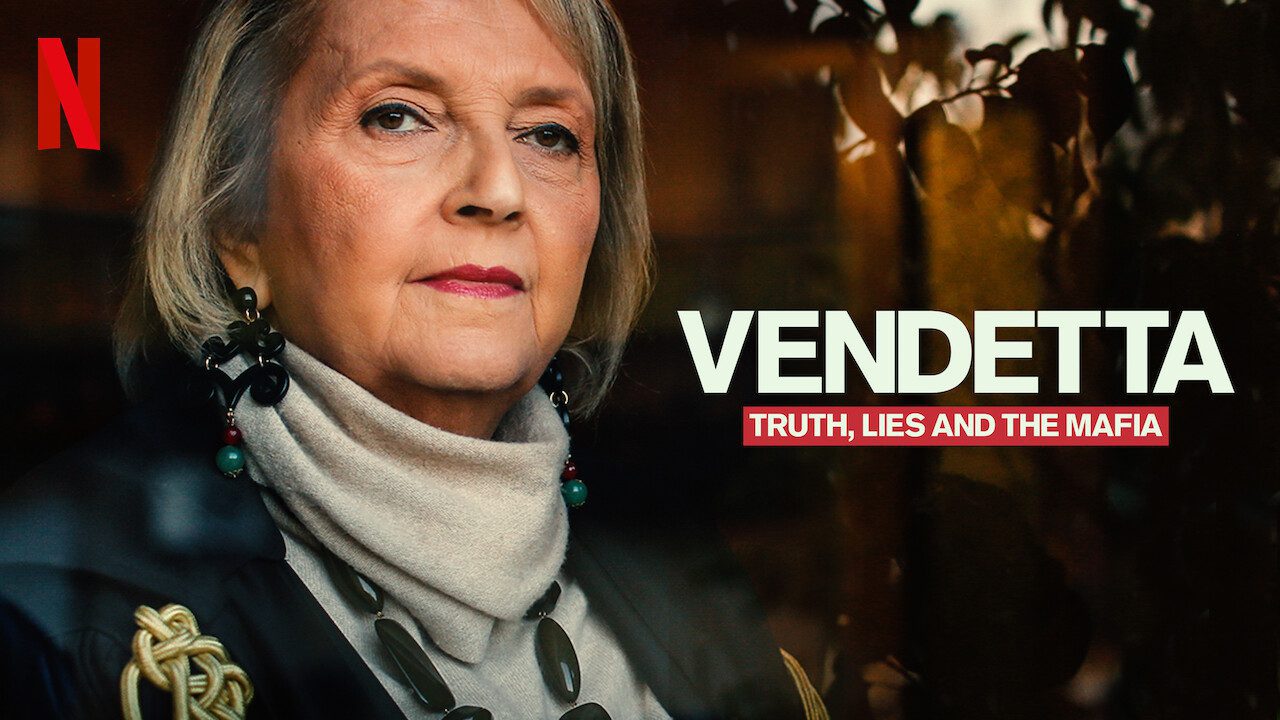 This six-part docuseries is about the people who battled mob crime in Italy in the 1990s.
Italy was so troubled by the mafia killings and activities that an anti-mafia movement emerged in the 90s, led by Italian journalists and judges.
However, were they all ordinary heroes? Corruption runs deep in this Sicilian exposé.
Watch this Italian TV docuseries to discover true stories about crime in Sicily and learn how very deep the mafia's influence runs in Italian institutions.
You will see clips of old Italian talk shows, news footage, and court trials and see interviews with the judges and journalists involved.
10. Generation 56K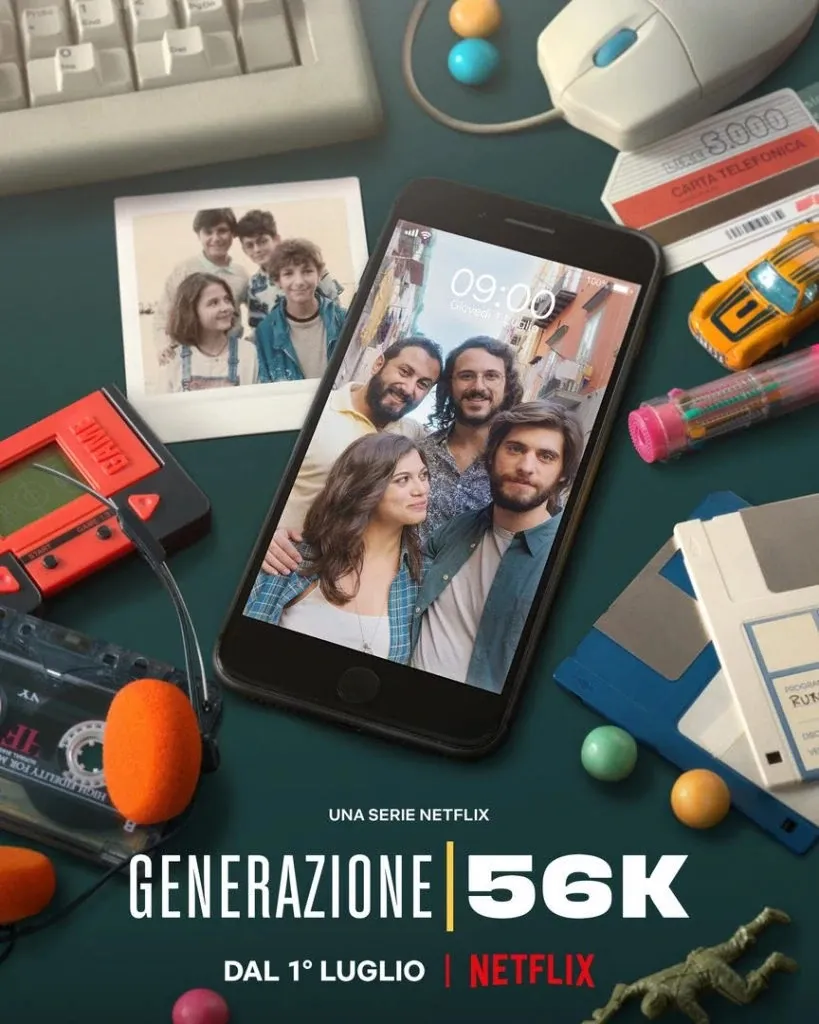 This Italian dramedy TV show explores the generation of people now in their 30s who grew up just as the Internet was taking off.
Two Italian thirty-somethings meet in a chance encounter and reminisce about 1998; the year they both discovered sexual attraction and the Internet.
Generation 56K is an Italian TV show that explores ideas of love, attraction, and how the Internet has shaped a generation.
It is told from two points of view and jumps around in time, so watch attentively! This TV show is good for picking up on Italian vocabulary related to romance, friendship, the past, and technology.
Honorable Mentions from Other Streaming Platforms
Finally, let's have a quick look at some great Italian shows that can be found elsewhere on the internet!
Young Pope: Starring Jude Law, this Italian TV show tells the fictitious tale of Lenny Belardo, alias Pius XIII, the first American Pope in history. Available on Amazon Prime.
Un Posto Al Sole: This is a brilliant Italian soap opera set in an apartment building in Naples. The well-loved show has been running since 1996 and follows a similar production style to the Australian soap opera Neighbours. Available on Fubo TV.
Un Medico in Famiglia: This childish show appeals to Italians of all ages. It follows the Martini family as they move to a new neighborhood. Lele Martini is a widowed doctor, and he and his three kids and father navigate life following Mrs. Martini's passing. It is the Italian remake of a Spanish show. Available on RaiPlay.
L'Allieva: Medical student, Alice, realizes following her grandmother's death that she has a future in forensic medicine. Alice navigates work and love in a somewhat goofy manner and her Italian narration is clear and easy to follow for beginners. Available on RaiPlay.
Il Miracolo: The Italian police discover a statue of the Virgin Mary weeping blood in the bunker of a mafia boss. Is there a logical explanation, or is this a miracle? Available on Google Play and Amazon Prime.
Frequently Asked Questions
Can I Become Fluent From An Italian TV Show?
Watching Italian TV shows is definitely recommended, and a great way to pick up on natural-sounding dialogue, slang, accents, and phrases.
However, you should also engage with other forms of study, such as flashcards, conversation, and reading in order to maximize your learning potential.
The binge-watching method in conjunction with other forms of study is the ultimate means for progression for Italian learners.
Should I Use English or Italian Subtitles?
When you are watching Italian TV shows, it is recommended to use only Italian subtitles, eventually, but while you are at a beginner level, it is normal to use English subtitles.
On Lingopie, the streaming platform designed for language learning, you can use dual Italian and English subtitles. These are also interactive subtitles, as you can click on words you don't know, and it creates a flashcard for you to remember the word with its definition.
Does it Matter which Italian TV Shows I Watch?
Remember that Italy is full of dialects and accents, and shows set in Naples will sound very different from dramas in Milan.
Take My Brilliant Friend, a popular Italian TV show that follows two girls' friendship throughout their lives.
This Italian show uses a Neopolitan dialect and can be very challenging for beginners to understand. Italian shows with thicker accents or dialects are generally better for advanced students.
I Don't Like Dramas. What Else Can I Watch to Learn Italian?
Italian TV offers countless cooking shows, talk shows, and reality shows to sink your teeth into.
Watching a talent show, like Italian X Factor, is a great idea if you prefer this kind of guilty pleasure. As it follows a familiar format and is interspersed with entertainment, it is a great starting point for any Italian learner who finds dramas a bit overwhelming.

Summing Up: The 10 Best Italian Shows and Movies on Netflix to Learn Italian
This has been a list of the 10 best Italian TV shows on Netflix for learning Italian in a fun and natural manner.
Now you know exactly how watching Italian TV shows and movies can help you to learn Italian and which shows are ideal for you, you can begin the Italian language learning process.
In addition to the Italian language, you will also be exposed to some Italian culture, history, slang, and great stories.
On top of the Italian TV shows and movies listed above, remember to check out Lingopie, the streaming service designed to help you learn Italian by watching Italian series and films.
Happy binge-watching, and ciao for now!