We all love to scroll through TikTok in the evenings and discover new things in an engaging and entertaining way. So, why not put this time to good use and learn a foreign language?
Your phone can become your most valuable resource for acquiring a new language if you know which accounts to follow.
In this post, we will share our top accounts to follow if you want to learn Spanish, French, Italian, Portuguese, German, Russian, Japanese, Korean or Arabic. But first, let's look at how TikTok can be the perfect platform for language students.
How To Learn A Language On Tiktok
The popularity of TikTok has soared exponentially in the past couple of years. As a result, so too has the desire to gain information quickly and concisely without having to scroll through a long article or Google results page.
The app has attracted people of all ages and cultures and become a place for sharing information. Users are actively learning languages through engagement with interactive TikToks and teachers are creating online lessons that are free to access on any smart phone.
Listening to native speakers use their own language is a great way to pick up on pronunciation, natural pronunciation, and even slang.
This is the future of language acquisition, and all you have to do is turn up every day and spend time on this educational social media site!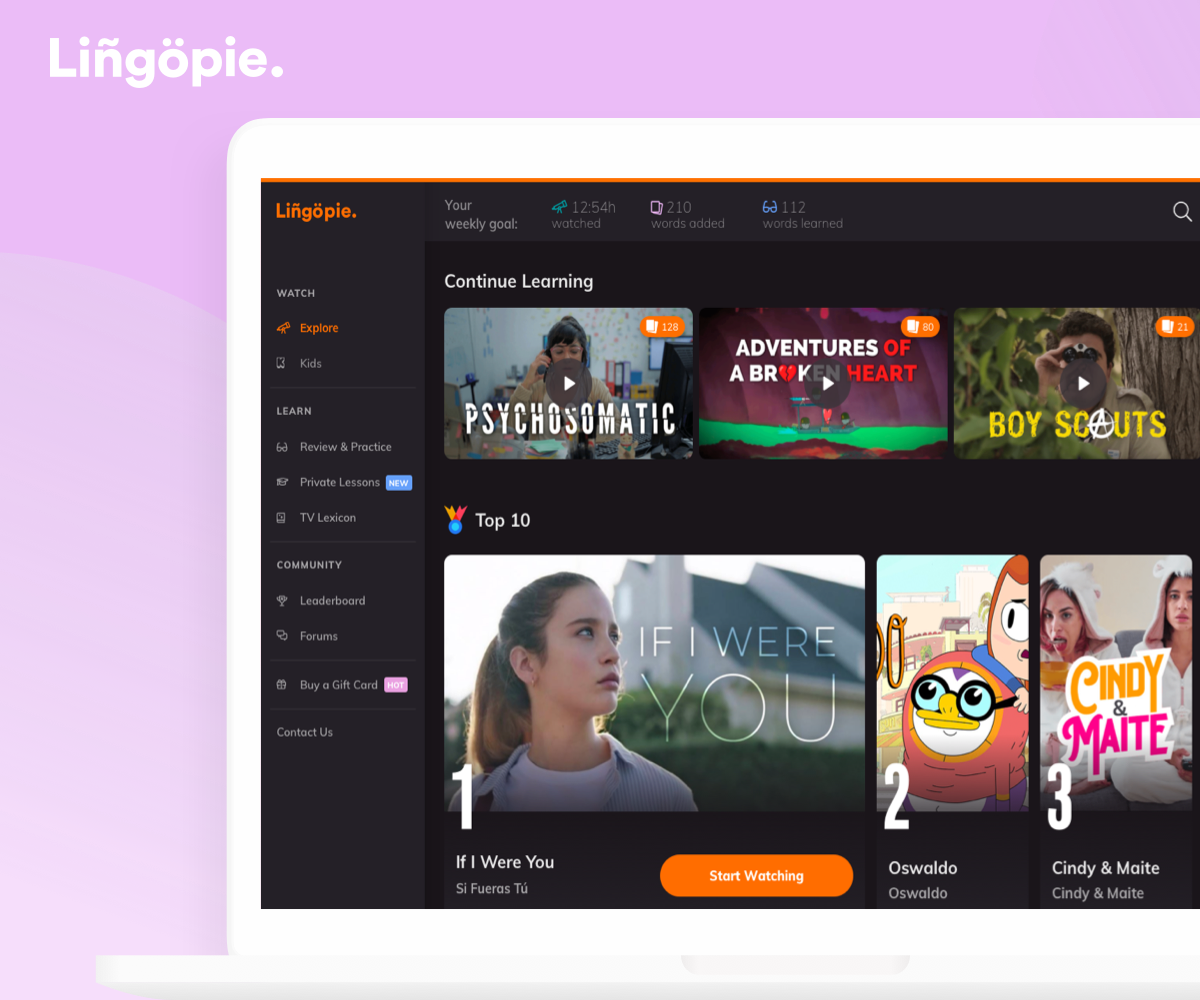 Short Videos Are Optimal For Memory Retention
The idea behind TikTok is optimal for retaining new information. You cannot learn a whole new tongue in one sitting, nor can your brain keep working at an optimal level for hours on end.
Instead, with TikTok, you retain information by concentrating for a short time. You are far more likely to remember the information shared in a 30 second video than in a 30 minute one, in which time you are likely to be distracted numerous times.
Watching a couple of language lessons on TikTok every day will ensure you acquire new language and prevent your mind from wandering.
9 TikTok Accounts To Help Your Language Skills
1. SpanishTeacher (@spanishteacher) - Spanish
This TikTok account has over 21,000 followers and is run by a native woman with Masters degrees in teaching Spanish. Her university qualifications demonstrate familiarity with how people learn languages.
Spanish Teacher's videos are useful, accessible and fun for people beginning their studies. The teacher uses simple vocabulary and interesting visuals.
This TikTok account covers useful words and phrases, basic grammar and some solid general advice for language learning. In addition, all of the videos have captions so you can see the words and their translations while you listen.
Related: What is the Best Way to Learn Spanish?
2. Learn French (@studyfrench) - French
This hugely popular TikTok account has over 510,000 followers! Eddy, who runs the account, also has a podcast called Study French, which is available on Spotify.
He makes various styles of TikTok, from videos designed to facilitate conversation and pronunciation practice to content about grammar and useful resources for learning French.
You can duet Eddy's videos (share them and add a video of your own side-by-side with his) to practice speaking and pronouncing helpful phrases and words in French. This is some seriously interactive learning content!
Related: The Ultimate Guide to Learning French Fast
3. Margherita (@italianmatters) - Italian
Margherita has a PhD in applied Linguistics and is from Italy, and she creates content on TikTok for learning Italian. Her videos cover a range of topics, from basic words and phrases to grammar and colloquialisms.
This account has 1.2 million followers and a huge number of TikToks to scroll through. You can select the ones that seem most useful to you and save any that you want to revise later.
Margherita has a very clear accent and speaks slowly, while captions on the screen spell out the Italian words she is teaching. This is an excellent starting point for beginners in Italian.
Related: What Is the Best Way To Learn Italian on Your Own?
4. Learn Portuguese Online (@learneuportuguese) - Portuguese
This account has over 11,000 followers and covers different aspects of learning European Portuguese.
Like the other accounts listed, Learn Portuguese Online provides captions and lots of great visuals of the Portuguese landscape, as well as funny videos about the struggles of learning a language.
This is a fun language learning account that doesn't take itself too seriously.
Related: Learn Portuguese with These 9 Brazilian Shows and Short Movies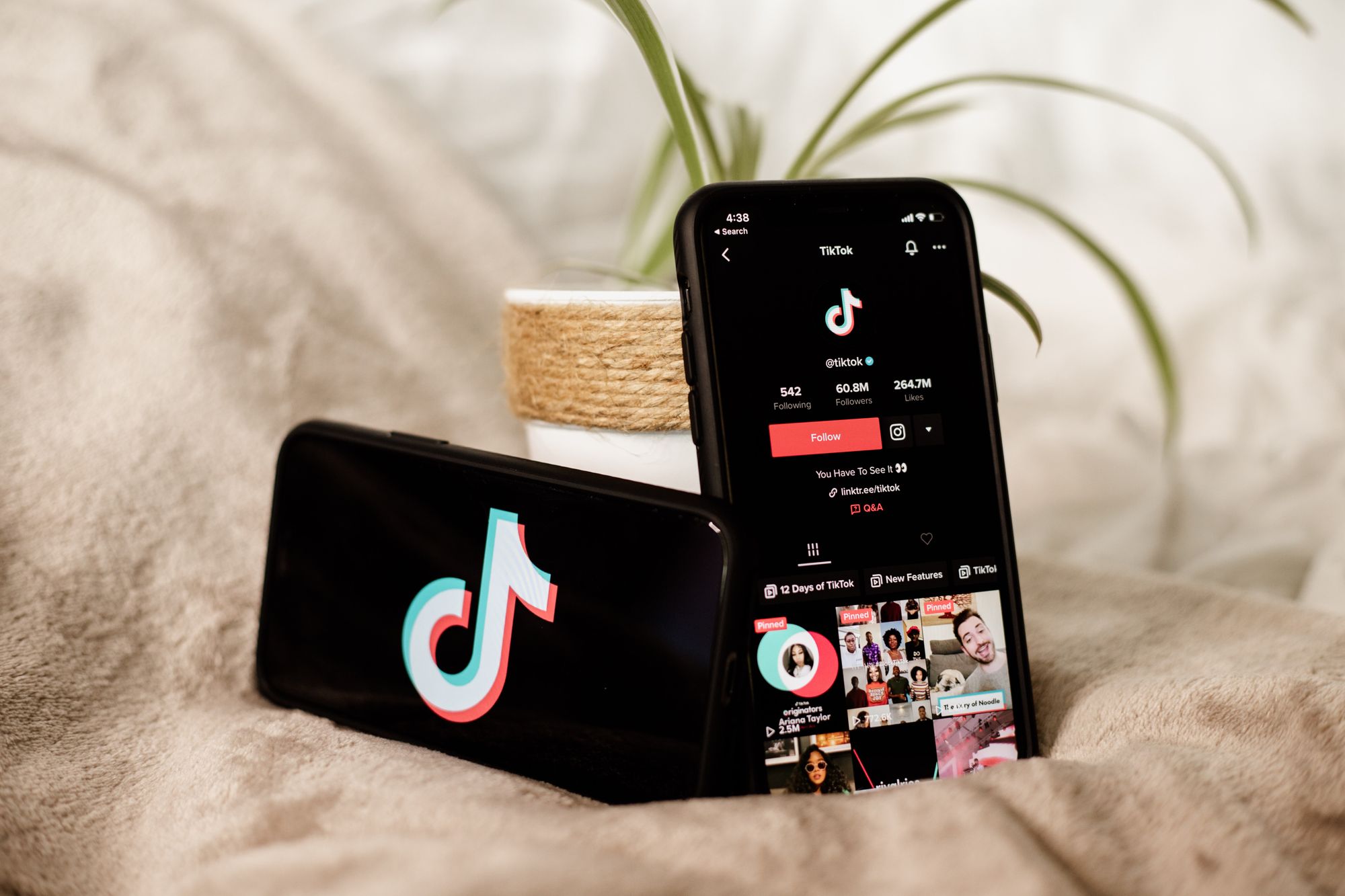 5. Jasmin Burger (@easypeasygerman) - German
Jasmin is a woman from Bavaria with a keen love for languages. She makes very easy and accessible short lessons on TikTok in which she explains German grammar, vocab at different levels, and slang, with example sentences.
In the lighthearted spirit of this social media site, Jasmin also makes funny TikToks about German culture, how to flirt, how to pronounce popular German brands and American slang translated.
Her clear accent is great for listening comprehension.
Related: The Best Way to Learn German as a Beginner
6. Cool and Russian (@cool_and_russian) - Russian
There are slightly fewer options for hopeful students of Russian on TikTok, but this account has over 1,500 followers and growing.
Kate, your Russian teacher, makes interesting and entertaining TikToks about the Russian language.
She covers slang, basic words, unusual sayings, useful conversations, and common pronunciation errors.
Kate is upbeat and engaging as she explains her native language to the world in a straightforward way.
Related: The Best Way to Learn Russian: Easy step-by-step guide
7. Andy Watabe (@andydesu) - Japanese
For Japanese language learners, you will struggle to do better than Andy, a native Japanese man who runs an online Japanese course for beginners. His TikToks are short, sharp, witty, and clear.
He uses some classic internet meme materials to make his lessons engaging and fun, while also sharing very useful everyday Japanese.
If you like spending time on social media in the evenings but you also want to learn Japanese, you can watch Andy's TikToks and make use of this downtime.
Related: The Ultimate Guide to Learning Japanese
8. Korean With Ina (@inakimieee) - Korean
If you want to use the TikTok app to learn Korean, this account is a must-follow.
Ina is a certified Korean teacher and runs a class for people beginning their Korean studies. Her TikToks cover common sayings and basic useful words.
Ina also does a 60-second guide to reading Korean, which is a super concise and clear starting point from which to learn Hangul, the Korean alphabet. Finally, she explains different ways to say the same thing in Korean, depending on formality.
This is a much deeper look at Korean than anything you would get from Google Translate!
Related: The Best Shows to Learn Korean: K-Dramas 101
9. Learn Arabic With Abdo (@leveluparabic) - Arabic
Finally on this list of TikTok accounts for learning languages, we have this super popular page for Arabic learners.
Abdo is a certified Arabic teacher and he covers practical and useful everyday Arabic, grammar and pronunciation.
Remember, TikTok is a social media site which relies heavily on oral and auditory communication, so it facilitates particularly the practice of two language skills: speaking and listening.
Arabic students can listen to Abdo, a native speaker, pronounce words in Arabic and then repeat them back.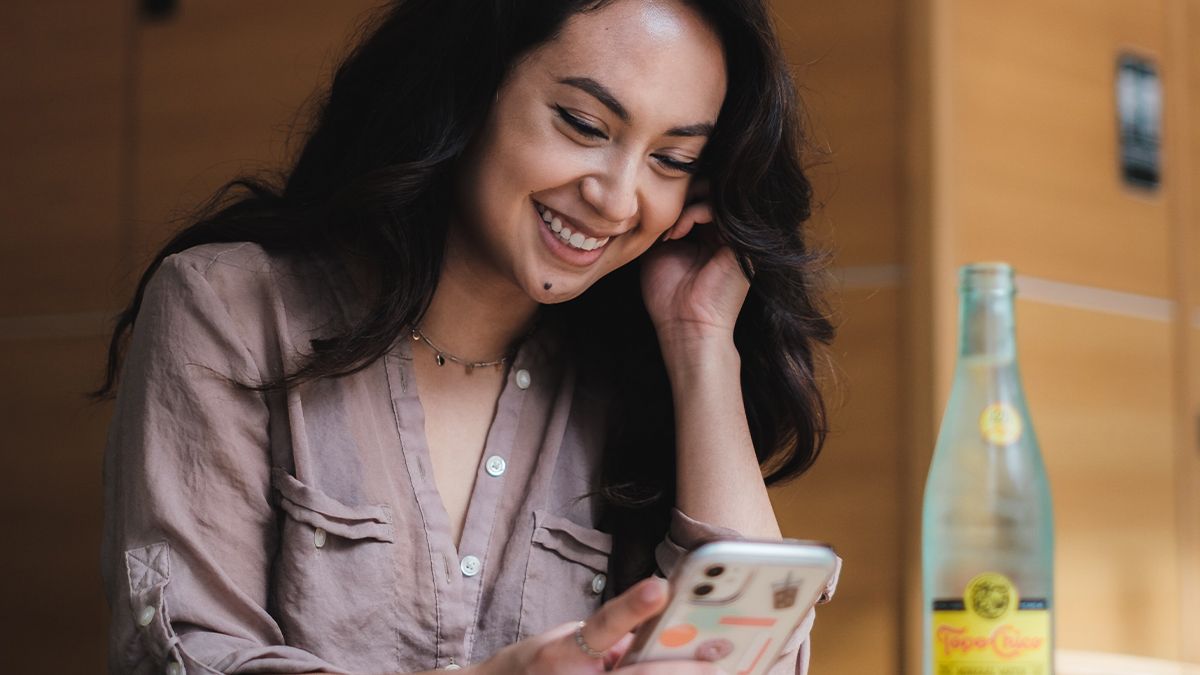 Bonus (@lingopietv) - Multiple Languages
Besides all the amazing creators mentioned above, we also recommend you follow our TikTok account (@lingopietv). There you will find a little bit of everything: super funny memes, language learning, vocabulary and grammar tips, series and movie recommendations and much more!
What is also great about Lingopie's TikTok account is that we provide language learning content in several languages — Spanish, French, Italian, Portuguese, German, Russian, Korean and Japanese.
Come check us out for some laughs and learning!
FAQs About Learning a Language on TikTok
Is TikTok good for language learning?
Yes, TikTok is good for language learning, especially if you are a beginner. It is an engaging and entertaining social media platform for learning a language.
You will find content that provides tips for language learning, as well as instructional posts about vocab and grammar, and interactive TikToks that ask you to duet them for speaking practice.
How Do You Get A Different Language on TikTok?
If you want to see content in another language, you can search for the other language in the search bar, or get a VPN and set it to another country.
Your "for you" page will then suggest relevant TikToks in the other language.
Moreover, you can search hashtags like #learnfrench or #germanlessons for more great language learning content.
How can I learn Spanish with TikTok?
To learn Spanish with TikTok, save the Spanish language posts you find most useful. Also, use the comment section to ask questions and follow normal Spanish-speaking accounts as well as teaching accounts.
Regular accounts that use the language will also help you learn as you will hear natives using the language naturally.
Can you learn on TikTok?
Yes, you learn something new everyday with TikTok!
There have been many articles about TikTok published in the last year that discuss how language learning through this social media platform is a popular new trend.
On top of this, TikTok is used as a platform for sharing information about current events, life stories and important issues.
Summing Up: The 9 Best TikTok Accounts to Help You Learn a Language
Being obsessed with TikTok does not need to be a negative thing! We can use our phones to discover new languages and TikTok is the place to start.
If you have always wanted to learn a new language but have never started, this is your chance to start today.
Follow one or more of the listed TikTok accounts and make a start on your new languages.
Oh, and for more great resources, why not check out Lingopie? This streaming service is a bit like Netflix but specifically designed to help you learn new languages, including those listed above.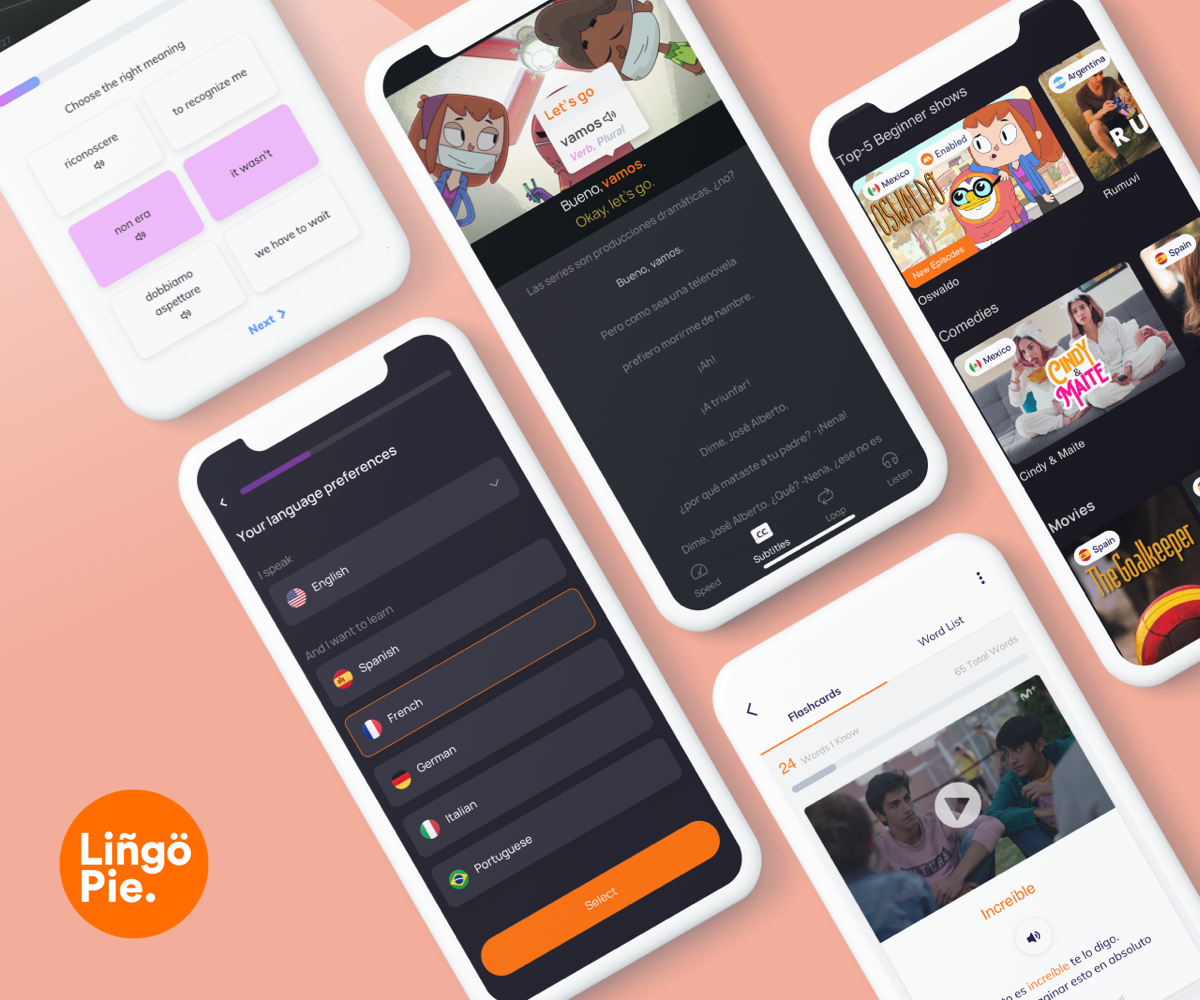 With Lingopie, you can watch foreign TV shows and movies and follow along with dual subtitles. Sign up for a 7-day free trial and see how far visual learning can take you.
Enjoy and happy learning!