It's International Women's Day, and we're celebrating strong and complex women in film and TV by rewatching some of our favorite female-led flicks from around the world.
Whether you're in the mood for a short film or a long, celebrated series, at Lingopie we've got plenty of titles that focus on women – as changemakers, fighters, dreamers, and above all, as multifaceted human beings.
Do away with the male gaze – let's hear it for the girls!
In this post, we'll take you through our extensive list of foreign language films, discussing not only the storylines but also what you'll learn linguistically.
Whether you're learning Spanish, French, Italian, Portuguese, Russian, Korean, Japanese or German, the Lingopie catalog of foreign language movies has you covered this International Women's Day.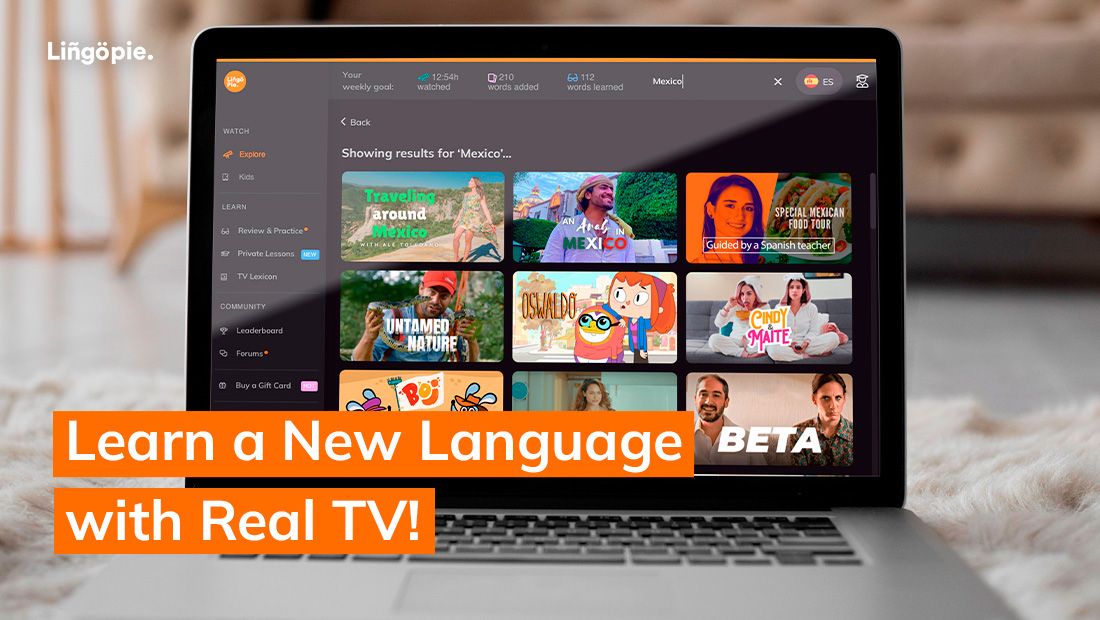 What is International Women's Day?
Celebrated annually on the 8th of March, International Women's Day celebrates the trailblazers who fought for women's rights and a gender-equal world, as well as those who continue to work towards greater gender equality around the world.
This global day celebrating the collective efforts of female-identifying activists came about in the early 20th century. The Socialist Party of America launched the first known iteration, known then simply as 'Women's Day' for American women in 1909.
This led Germany's delegates at the 1910 International Socialist Women's Conference to suggest that a global holiday, organized annually, could improve morale and boost the causes its members were fighting for.
The next year, National Women's Day exploded worldwide, with demonstrations and commemorations across Europe. After women in the Soviet Union gained suffrage in 1917, International Women's Day was made an official holiday with a set date.
But it wasn't until the 1960s that International Women's Day was wholly accepted. Before then, it was seen as a far-left sentiment, and many associated it with the socialist movement and communist-leaning countries.
As feminism spread throughout the western world in the 1960s, it was much more widely celebrated. After the UN chose to recognize it in 1977, it became a part of the calendar.
These days, International Women's Day is celebrated in a variety of ways around the world, with the UN assigning a topic of concern to each year's proceedings.
The theme for 2022 is 'Gender equality today for a sustainable tomorrow'. Its focus is on the women worldwide who push for climate change adaptation and sustainability initiatives in their communities.
Why climate change?
Though climate change threatens everyone, it has strong links to the fight for gender equality.
Its effects, which include droughts, floods, and extreme weather, have been found to disproportionately affect women because globally, women are more likely to live in poverty than men.
In many parts of the world, their limited access to basic human rights means that they can't easily relocate to avoid food shortages or natural disasters.
It's also been found that in times of major upheaval, whether due to climate crisis or another external cause, women are much more likely to struggle with systemic and domestic abuse.
Foreign films to help you celebrate International Women's Day
International Women's Day celebrations take a variety of forms.
You might take part in a women's march, or volunteer to help raise awareness of the ongoing struggle for reproductive rights, voting rights, and climate adaptation that'll help ensure an equal future for all.
Once you're home from your activist activities, though, you'll want to recharge your batteries – and if you ask us, there's no better way to do so than by tuning in to a movie that puts strong women front and center.
Here are some of our top picks from the Lingopie catalog. No matter what type of movie you prefer, you'll find something here that suits your tastes and language level.
Spanish movies that celebrate gender equality
Isabel (Intermediate)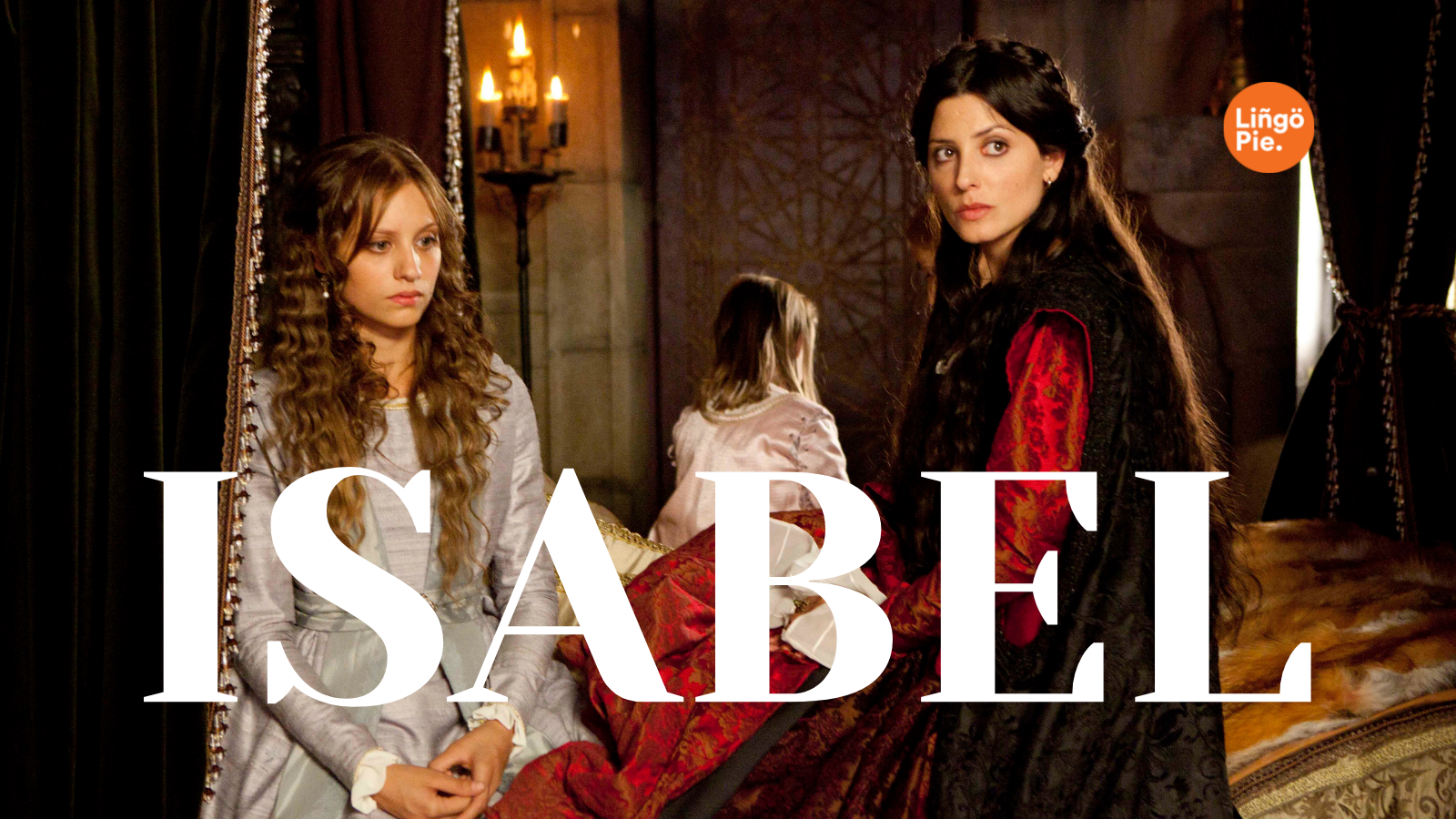 What it's about
This binge-worthy series follows Isabella I of Castile, a young woman in 15th-century Spain who would go on to become one of the country's greatest rulers – and the mother of King Henry VIII's first wife, Catherine of Aragon, whose own fight for justice in a system that saw women as second-class citizens is also well worth diving into.
What you'll learn
Plenty about the power struggles and politics of Spain in the 1400s, for one thing.
You'll also pick up loads of words and turns of phrase specific to nobility and war, which are useful to learn if you're a history buff.
Also, lots of these terms now feature in euphemistic turns of phrase, so they're still totally relevant to modern-day Spanish speakers.
Women of Our History (Beginner)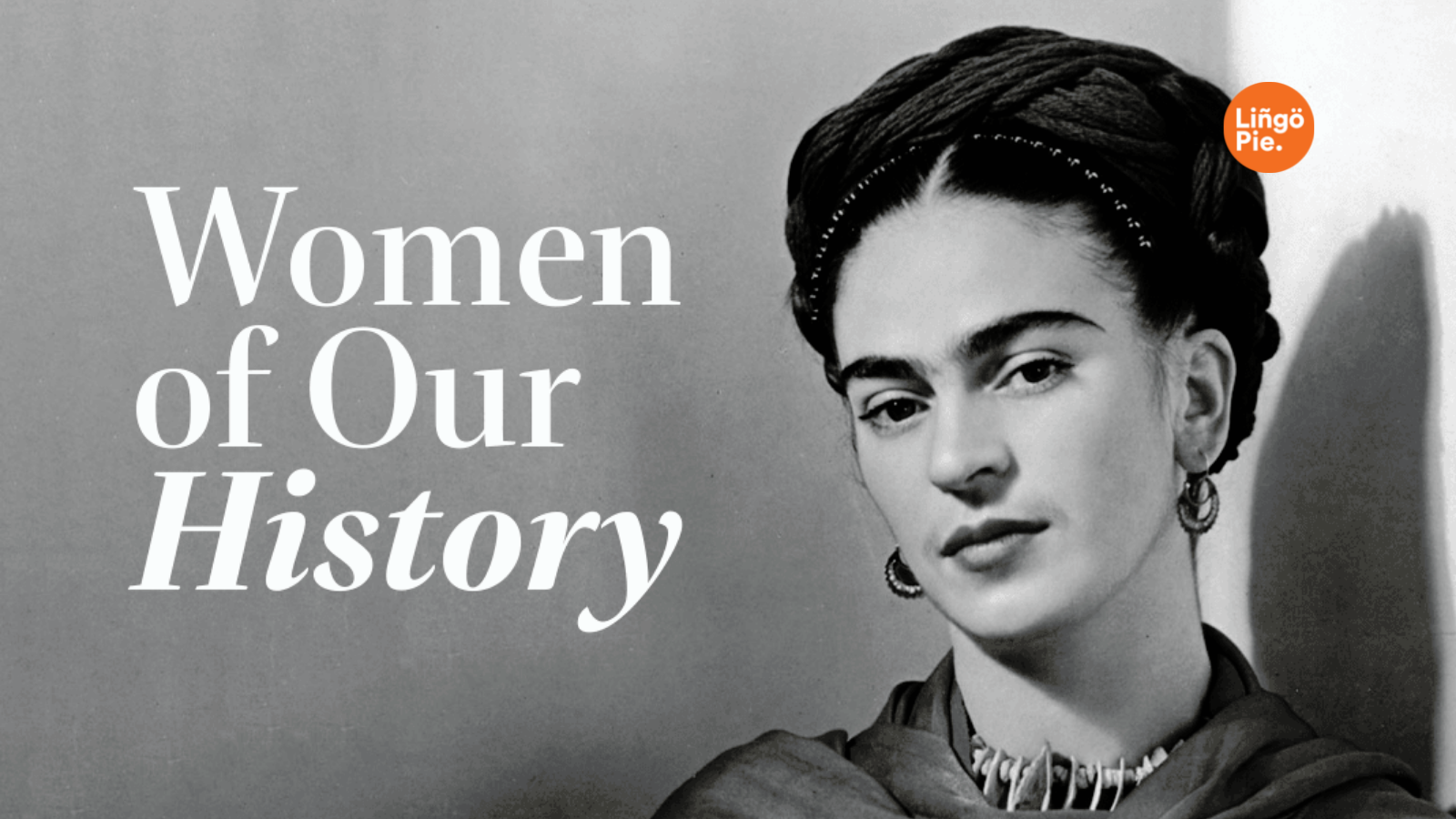 What it's about
This super-short film is only five minutes long, but it's packed with potted histories of some of the most influential women in the world.
Meet the female trailblazers who challenged preconceptions and changed the world.
What you'll learn
Past tenses, for one thing, because all five women featured have long since been written into the history books.
You'll meet artist Frida Kahlo, who helped pave the way for greater gender equality in art; Marie Curie, history's most radioactive woman, and Isabel Allende, one of Latin America's most celebrated authors.
But that's not all. You'll also meet Hedy Lamarr, a Hollywood icon whose pioneering discoveries paved the way for Wi-Fi; and Mafalda, the comic-strip icon of Argentina's progressive youth.
This bitesize segment really does highlight the importance of these women throughout history.
Moonlight Night (Beginner)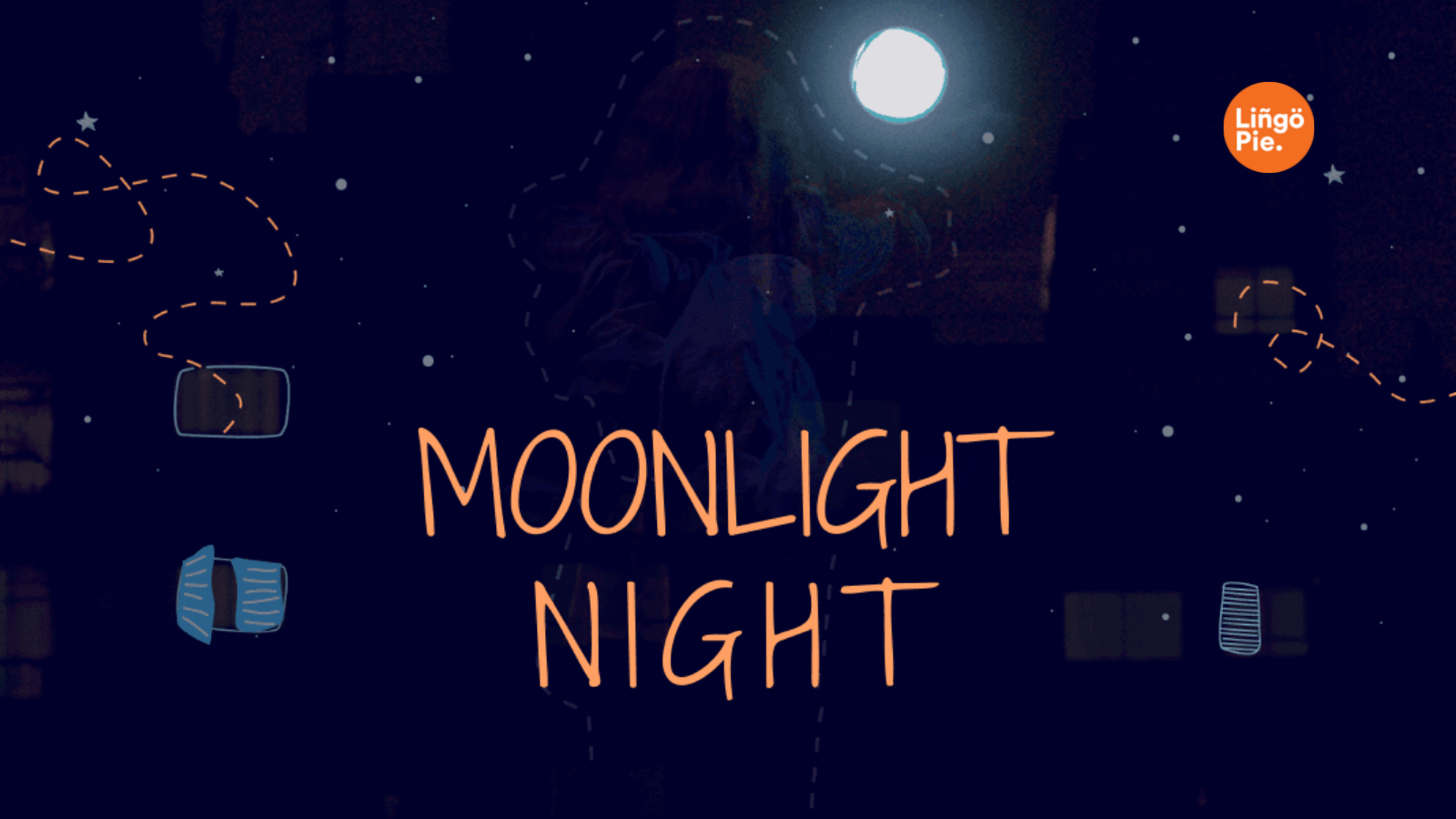 What it's about
Another short film, this one's aimed at kids – but its simple, sweet plot about a princess who aspires to leave her crown behind and start a new life is an easy one to follow for beginner learners of any age.
What you'll learn
All good escape plans come with plenty of questions to make sure the idea's a good one – and this one's no different.
You'll improve your ability to ask and respond to questions, and you'll find yourself rooting for the plucky heroine who proves that International Women's Day isn't just about celebrating the strong women of days gone by.
Instead, it's about lifting up the girls who are following in their footsteps, too.
You might be interested in…
French films featuring empowered women
Tea Time (Intermediate)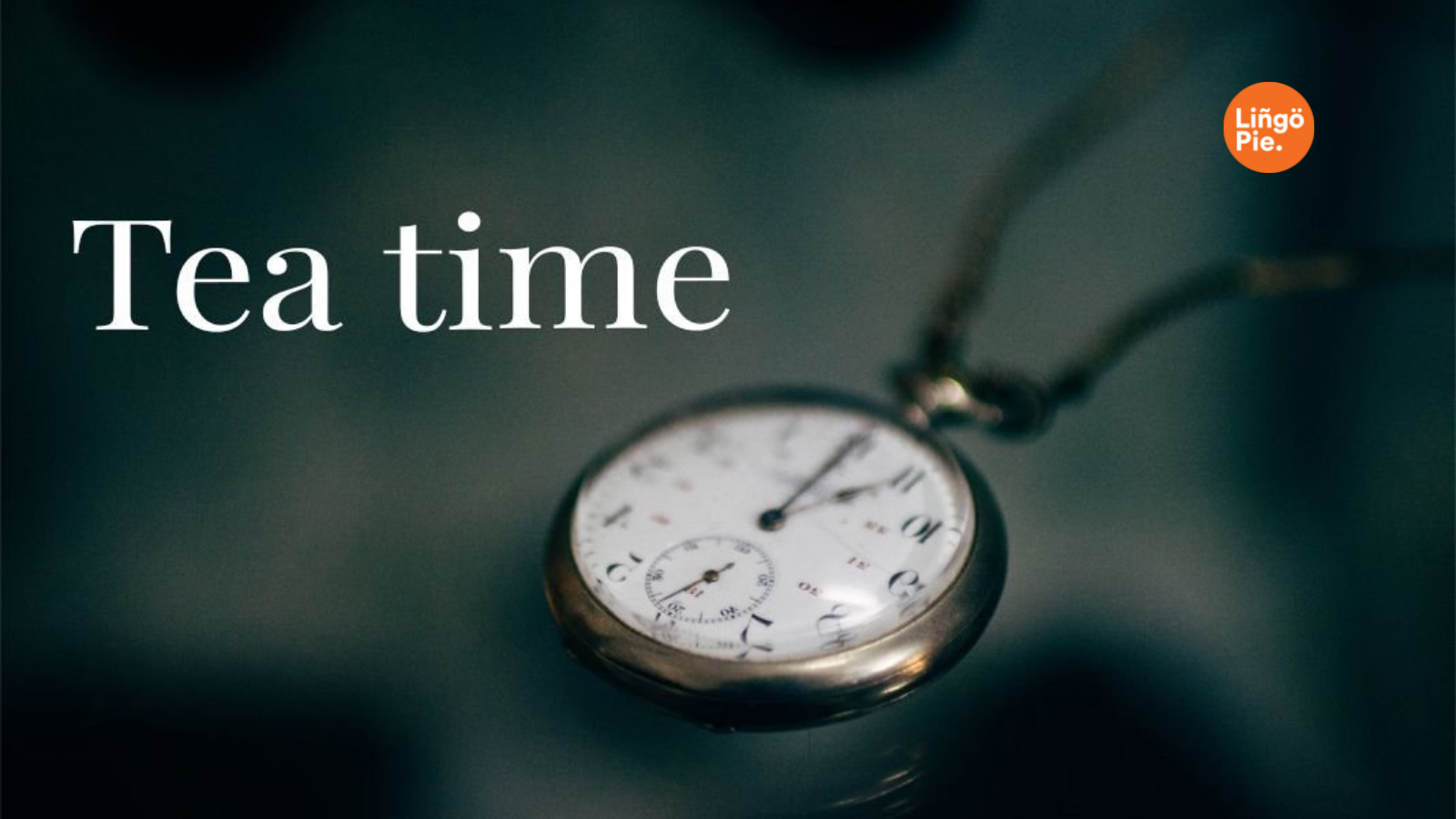 What it's about
A group of upper-class women entertain themselves – and one another – by getting up to discuss gruesome crimes over high tea.
But when the shackles of society drain the last dregs of fun out of their lives, they decide to up the ante – by challenging one another to carry out the perfect murder themselves.
What you'll learn
Each compact 15-minute episode is crammed with legal vocabulary and crime-related turns of phrase, which will come in handy if you're the type of person who binges true crime content for fun (or recreationally commits crimes, we suppose).
It's set in the early 20th century so it's a period piece, too, and gives an insight into women's role in society at the time – and just how overlooked they were.
Sam (Advanced)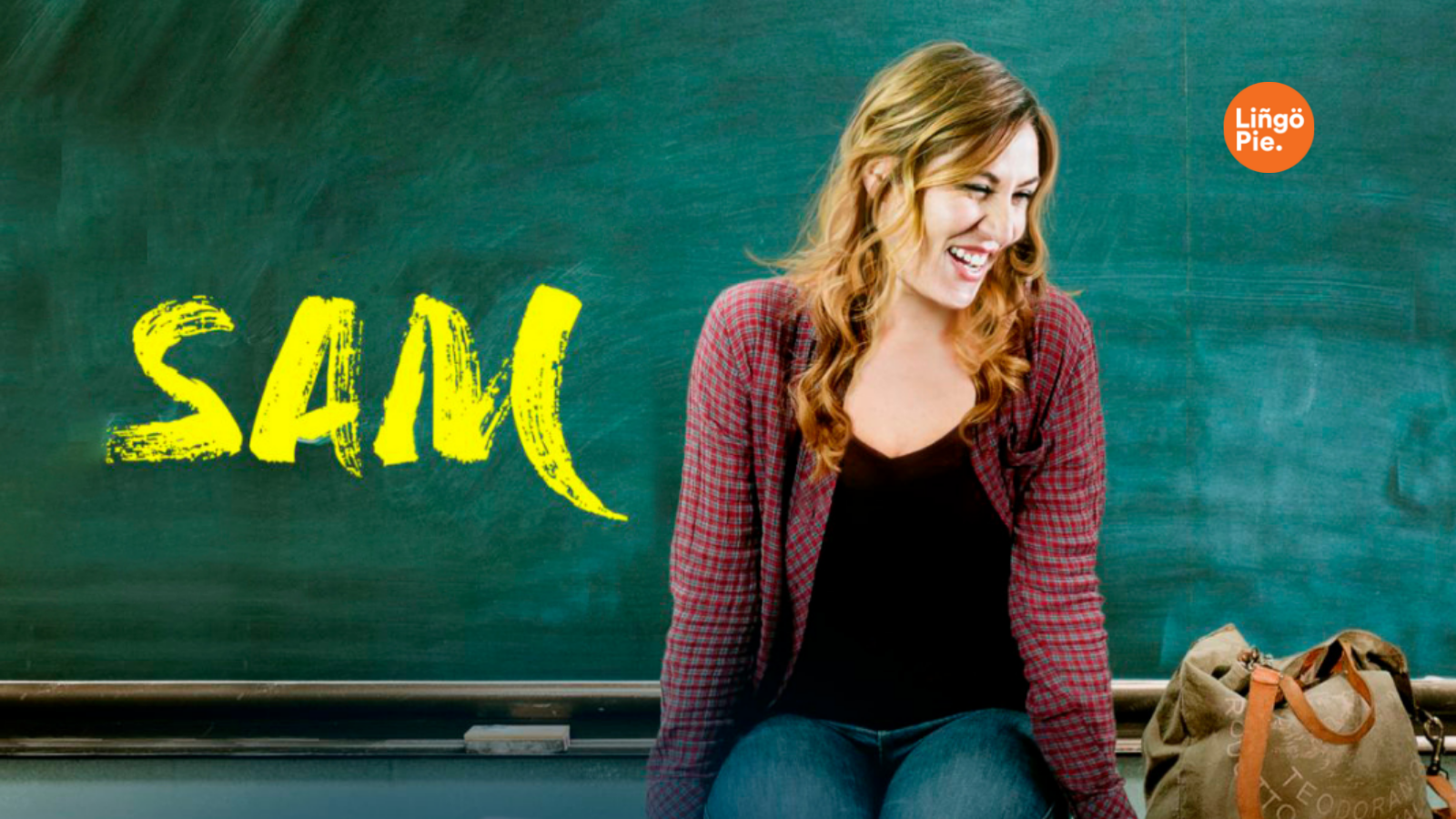 What it's about
Teacher Sam is adored by her students, but her relationship with her colleagues? Well, that's a bit more complicated – though not nearly as complicated as her tumultuous relationship with men.
When her past comes rushing back to meet her twenty years on, she's in for a major surprise.
What you'll learn
The French sense of humor, for a start – but you'll also get a full grounding in conversational French in family, work, and romantic scenarios.
Like most sitcoms, it's fast-paced and requires some degree of comfort with the language, so it's a treat for advanced learners to dive into.
Alice Nevers: Le juge est une femme (Advanced)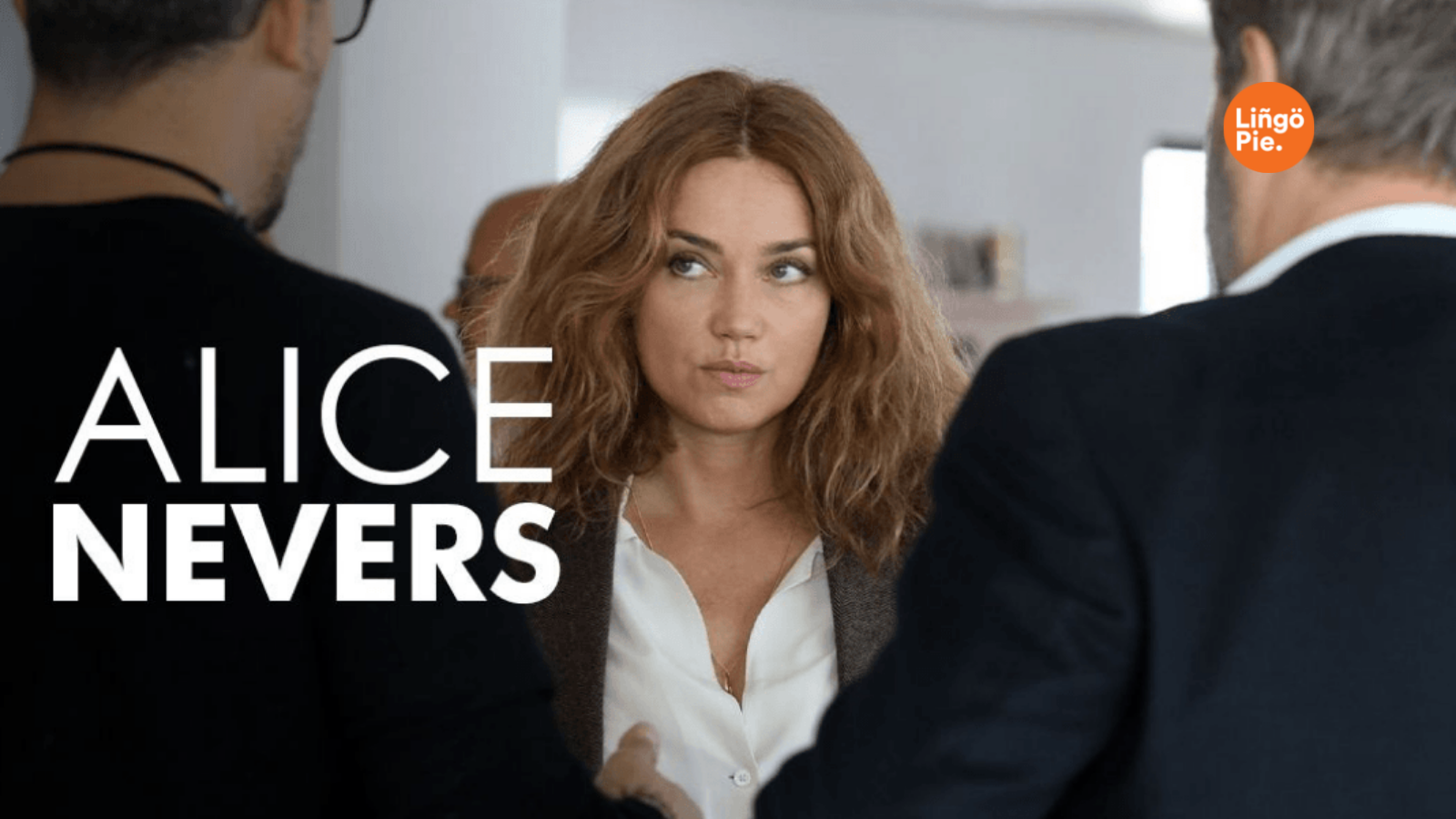 What it's about
Alice Nevers is a beautiful young woman – but more fool the person who thinks that's the most important thing about her.
This whip-smart investigating judge solves complex cases in her own signature style, in tandem with her professional partner officer Marquand.
She's one of French TV's most empowered women.
What you'll learn
Lots more legalese and crime-related vocabulary, which makes it a great follow-on from TeaTime.
Plus, its high-intensity plot lines will keep you fully focused on each episode, so you'll be fluent in no time at all!
You might be interested in…
Russian movies with strong female leads
Vera and Doubt (Beginner)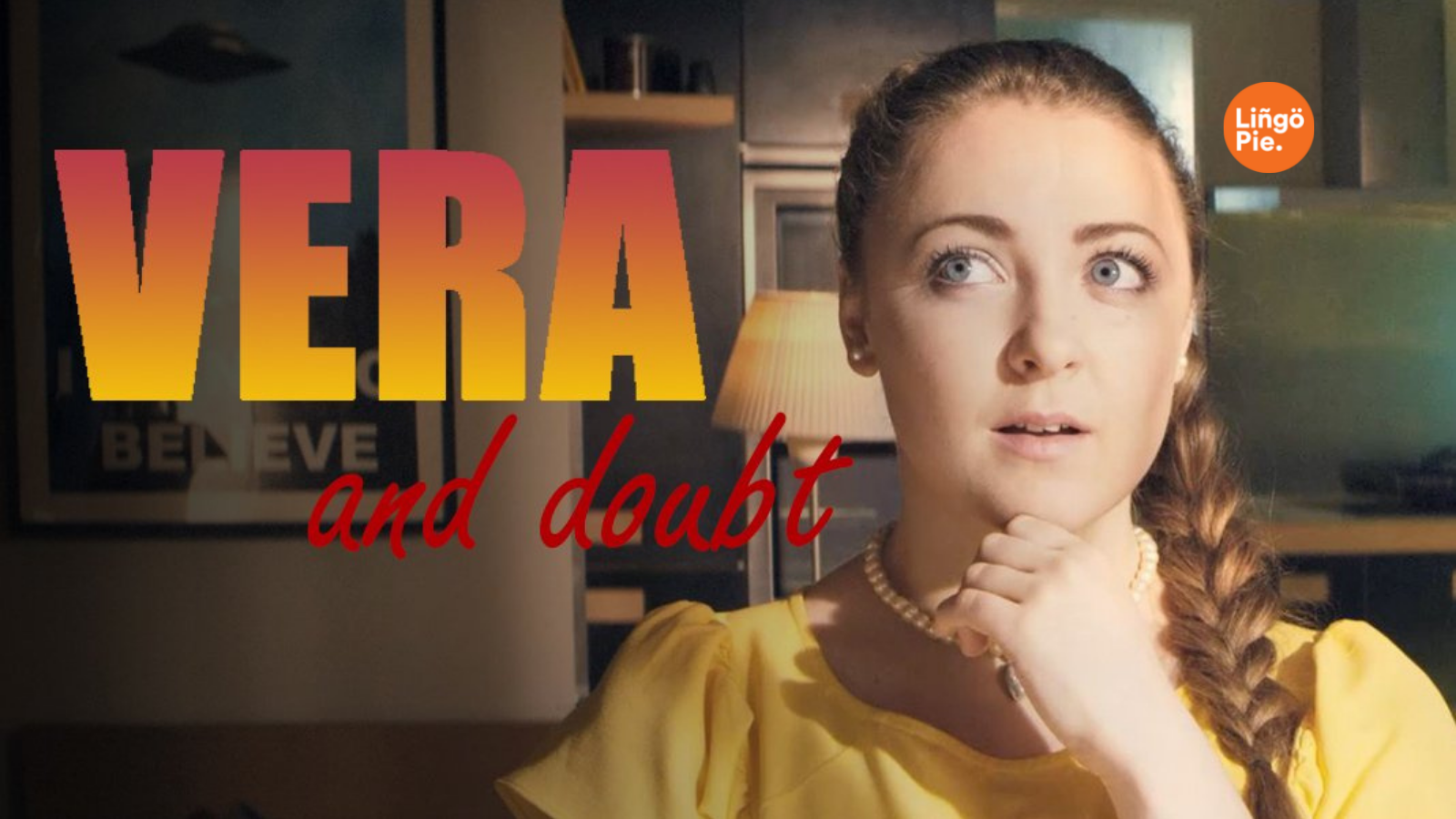 What it's about
When thirty-something Vera returns home from a work trip hoping for a romantic evening, she discovers that her husband isn't in.
But in his absence, she finds another woman's underwear and a pair of high heels.
What you'll learn
This short film makes use of relatively simple, sparse dialogue, and its focus on past and present hypothetical scenarios make it a great way for beginners to learn their way around basic Russian tenses and dialogue.
BEAN (Beginner)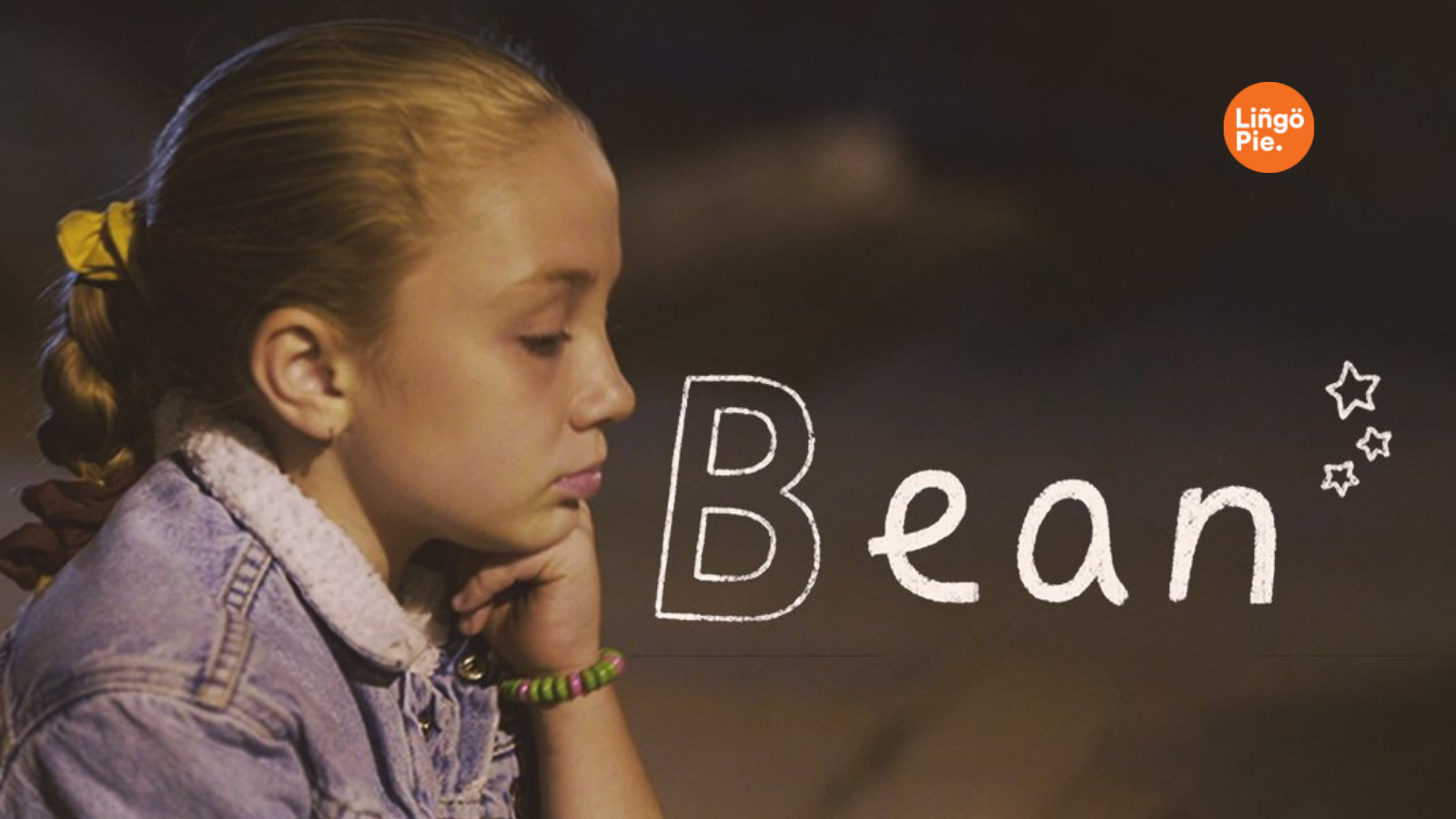 What it's about
Another short film, BEAN focuses on the rather more serious topic of immigrant identities.
Young Vika runs away from home after a disagreement with Boris, her emotionally closed-off father, but the issue at the heart of Boris's inability to connect is the resentment he's buried.
He is struggling to find himself in his new American life and envies Vika with her sense of identity as both a Russian and an American.
What you'll learn
It's an occasionally emotionally-challenging watch, but this drama is a great way to learn familial dialogue and begin to tackle weightier subjects in conversation, too.
Boris's revelations on feeling like a stranger in his own home are more prescient now than ever.
You might be interested in…
Portuguese movies to watch on International Women's Day
200 Years of Anita - A Woman Ahead of Her Time (Beginner)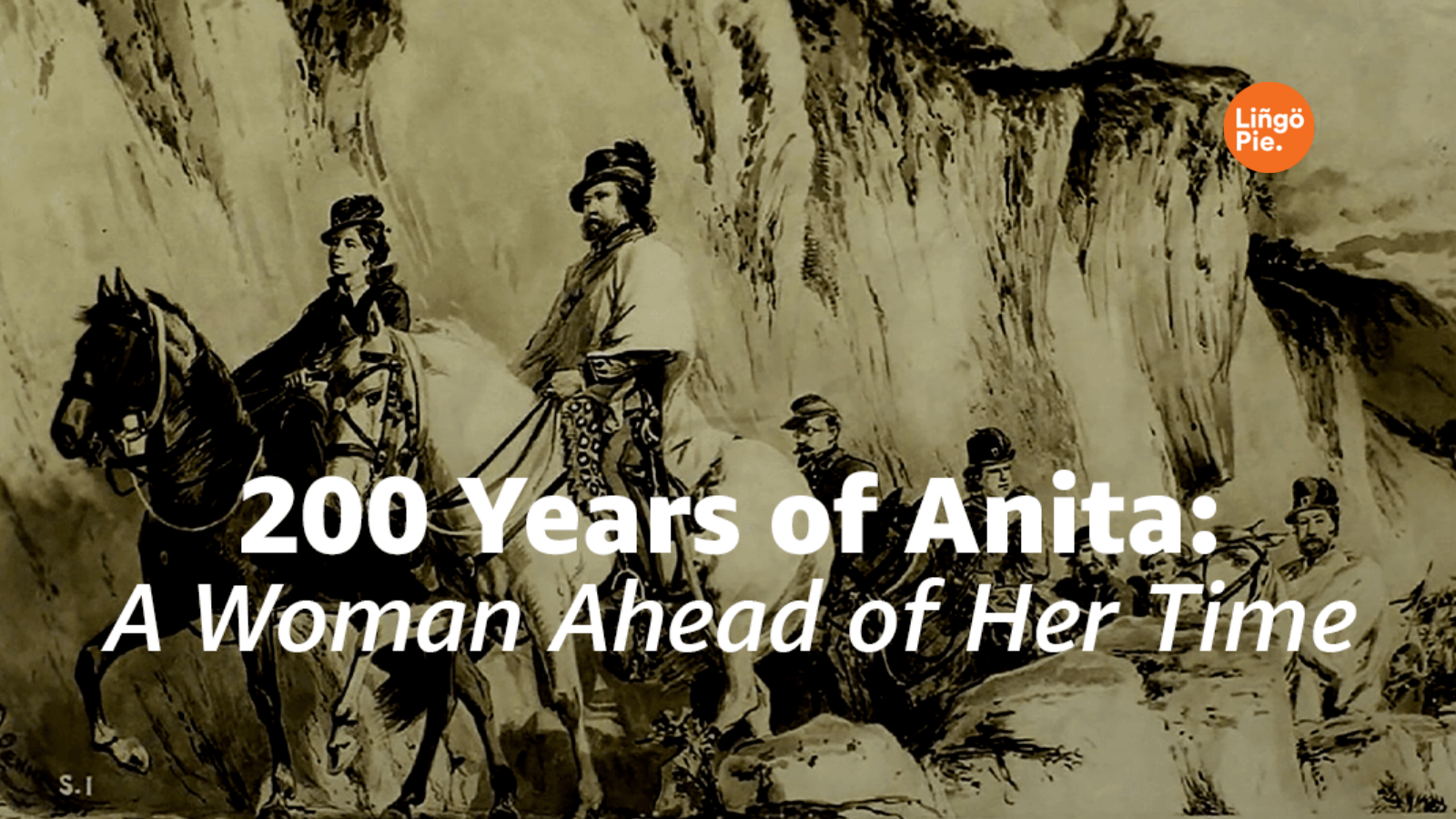 What it's about
This short documentary tells the real-life story of Anita Garibaldi, one of Brazil's republican heroes.
Born in poverty in 1821, she married Italian revolutionary Guiseppe Garibaldi and fought at his side for Brazilian independence, before embarking on an adventure so extraordinary that it feels like the basis of a Hollywood film.
What you'll learn
Plenty about Brazilian independence and what it took to secure it, for one thing.
You'll also get a primer in describing people in vivid detail, as the documentary's talking heads delve deep into their ideas of Anita as a person, not just a revolutionary figurehead.
Brazilian Ladies (Intermediate)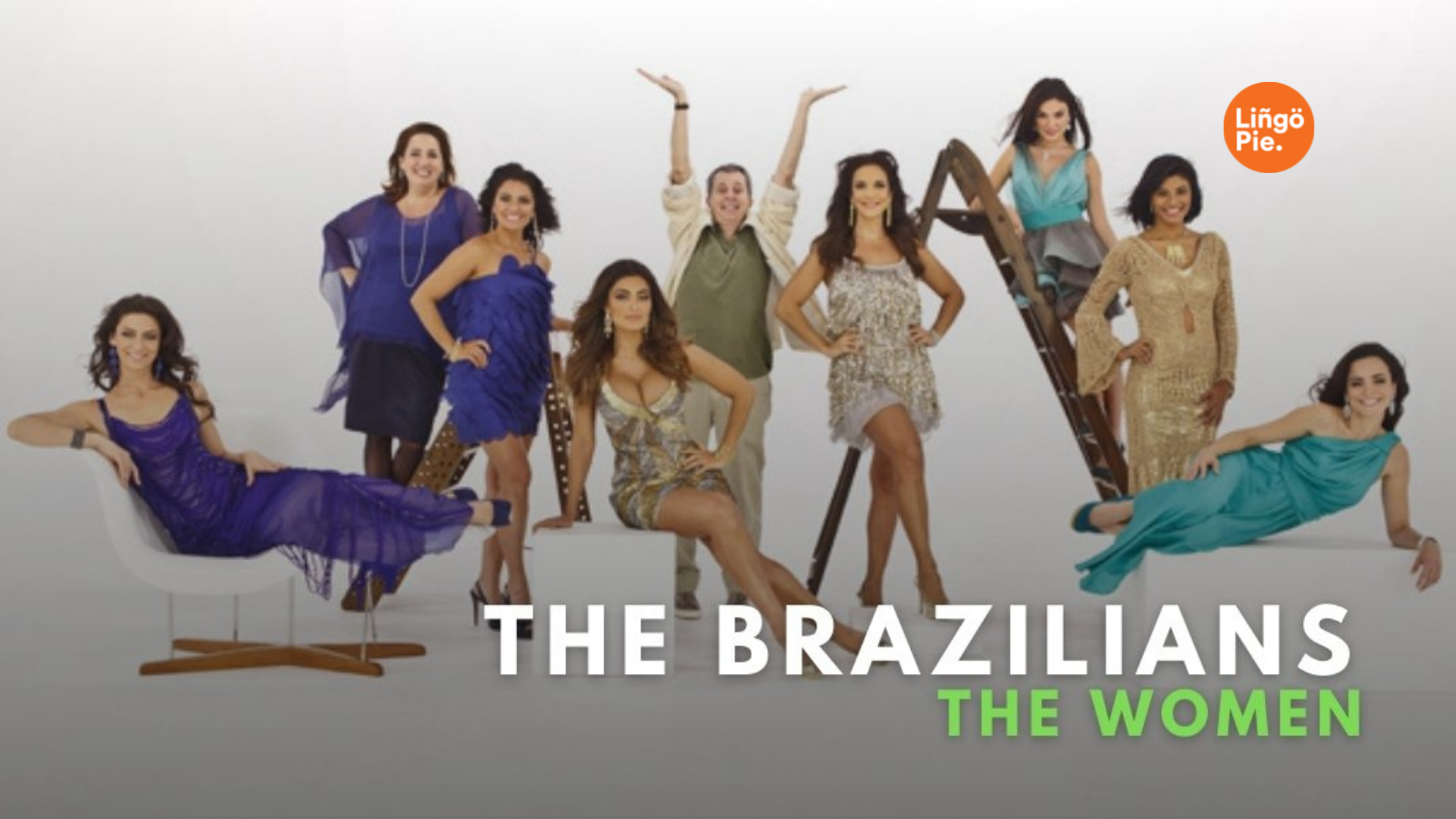 What it's about
This much-loved miniseries focuses on the different stories of an array of multifaceted and fascinating women from all around Brazil.
It's hard not to fall in love with the brilliant and diverse characters you'll meet throughout the series.
What you'll learn
Each episode is just five minutes long, making them the perfect bite-size binge to help you fit a bit more Portuguese into your day.
With every episode comes a new narrator, a new cast of characters, and a new plotline. So, you'll pick up plenty of new situational vocabulary in a setting that makes context clues easy to come by.
You might be interested in…
German films with strong female leads
Ottilie von Faber-Castell (Intermediate)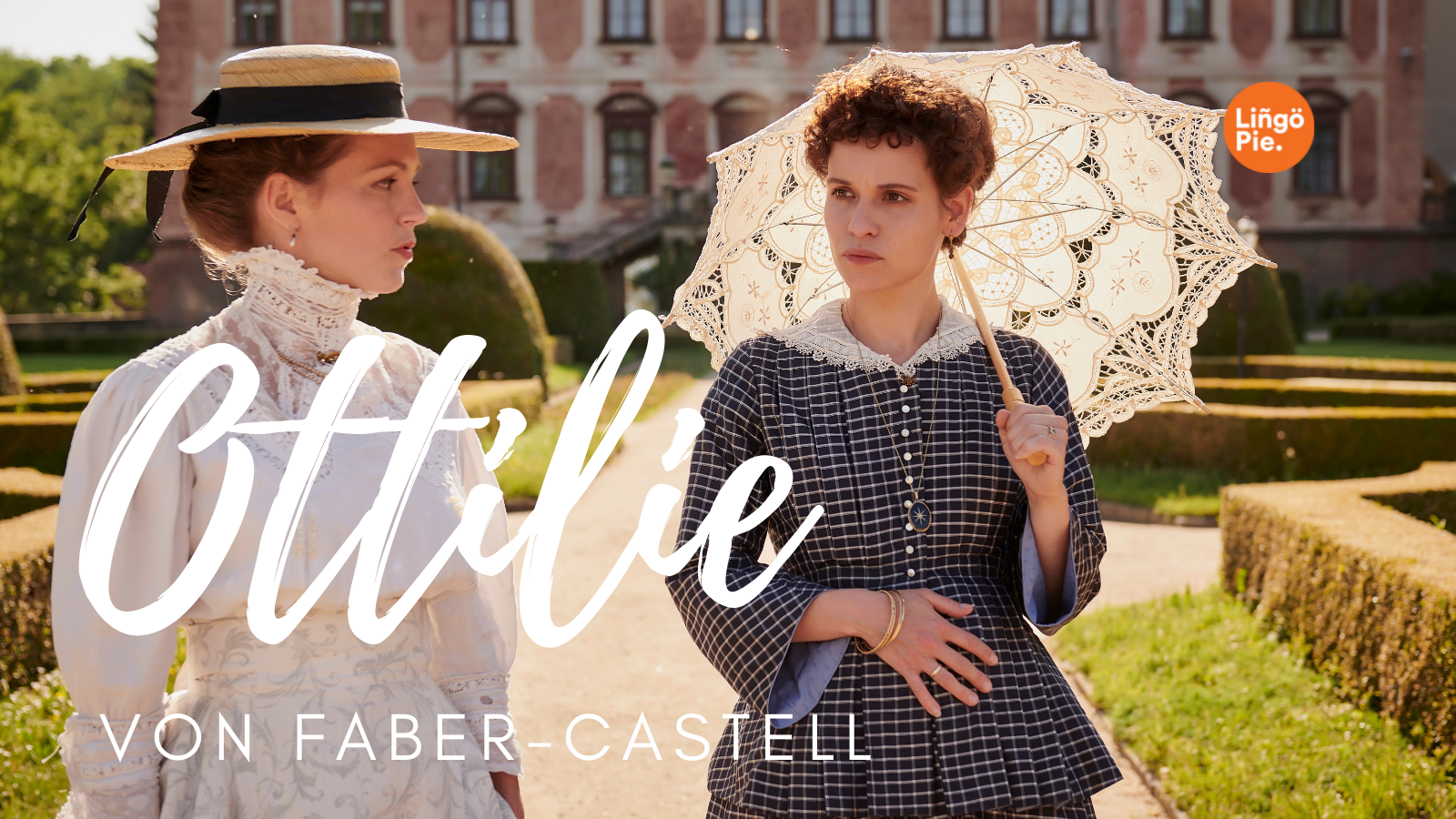 What it's about
This feature film is based on the true story of 16-year-old Ottilie von Faber-Castell, who finds herself as the sole heiress to her grandfather's industry-leading pencil company in 19th century Germany.
In spite of doubts about her ability to run the company because of her age – and of course, her gender – she learns to step up into the top role and take the company to a whole new level of success.
But what does it really cost to be the boss?
What you'll learn
Set in the sumptuous 19th century, this movie will give you plenty of historical context and an inside look at how society's rules affected women.
You'll also get lots of business vocabulary for your arsenal. There's a memorable eulogy speech that might come in handy one day, too.
We like to always have one in mind, just in case.
Revenge, Angel (Intermediate)
What it's about
20-something Connie gets a phone call from her boyfriend, Patrick, that changes all her previous conceptions of their relationship.
Her therapist's ongoing advice to set boundaries has sunk in, and she makes a big decision to take revenge in a creative way.
What you'll learn
Some choice swear words, which are always useful to know.
You'll also pick up plenty of new object vocabulary as you learn the names of the items Connie uses in her revenge plot. You wouldn't come across this in Sesame Street.
You might be interested in…
Italian films that celebrate women
Talent High School (Intermediate)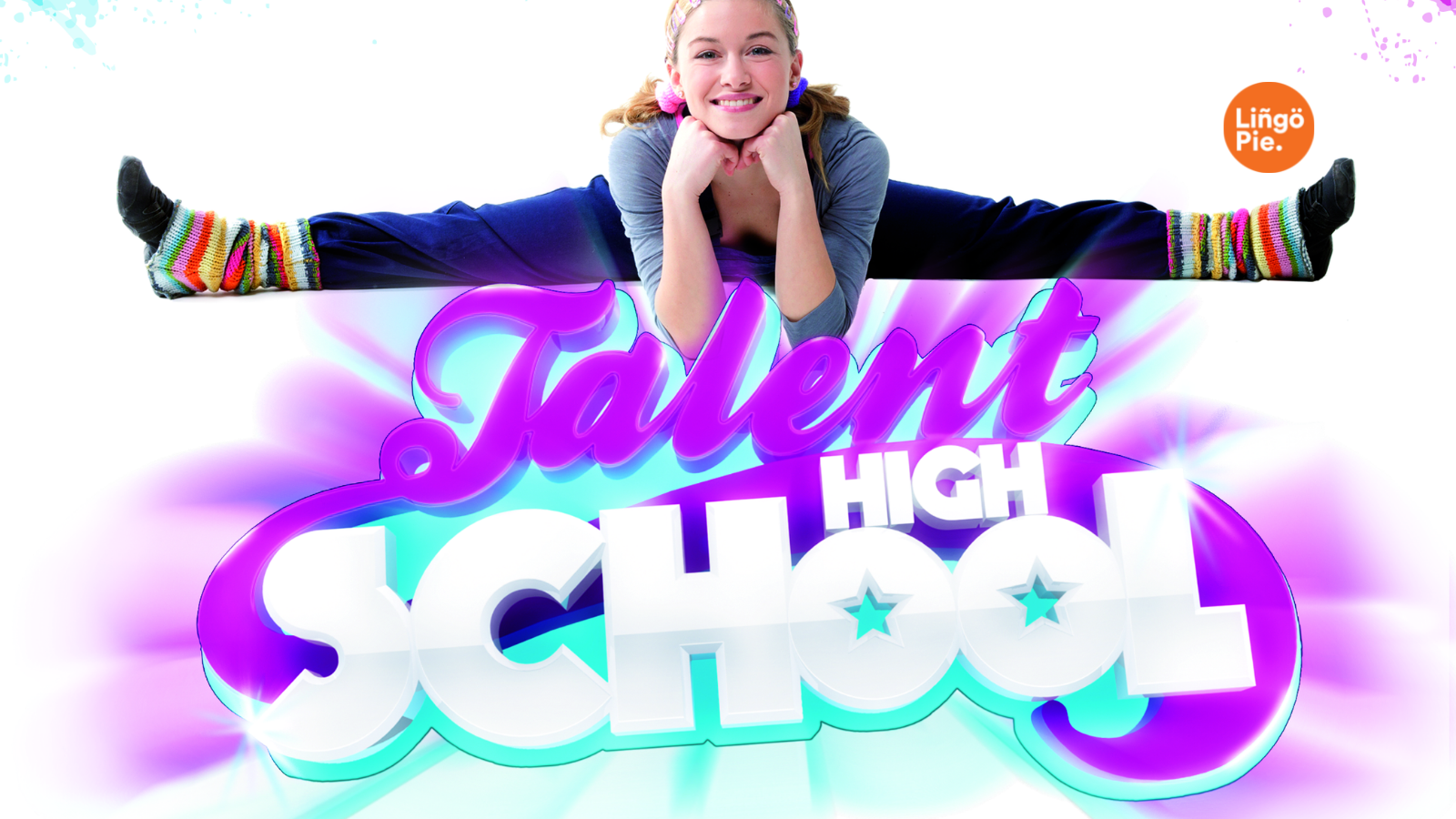 What it's about
Sofia's the daughter of a mechanic, but her own dreams center on the stage.
She wants to dance and sing, and Talent High School is the best place to make her lofty goals a reality.
But when she doesn't get accepted to join the Academy, she needs to rely on her own creativity to make it happen.
What you'll learn
If you're a creative type, you'll learn loads of useful vocabulary from the Talent High School class and teachers, who specialize in acting, singing, dancing, and design.
Brush up and then book your flight to la Biennale di Venezia!
The Sisters (Intermediate)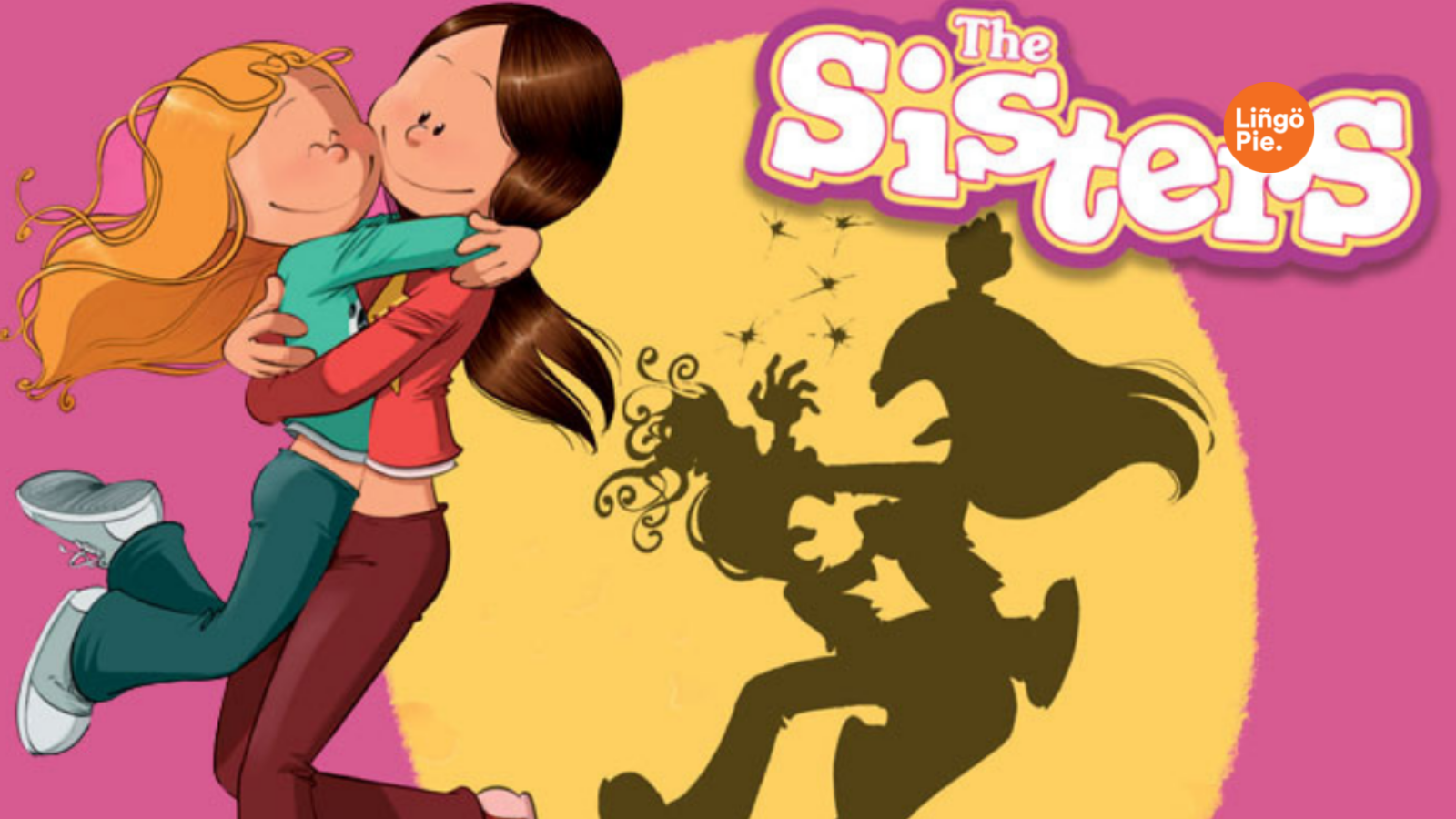 What it's about
This TV series focuses on two sisters with huge – and hugely different – personalities.
Hyperactive Marine is a wild child with big ideas, while teenaged Wendy just wants to fast-track to adulthood.
But no matter how opposite they might seem, they're one another's best friends.
What you'll learn
Cut to the chase of sibling arguments by learning how to negotiate day-to-day problems and bicker as only family can.
You might be interested in…
How to watch foreign films for International Women's Day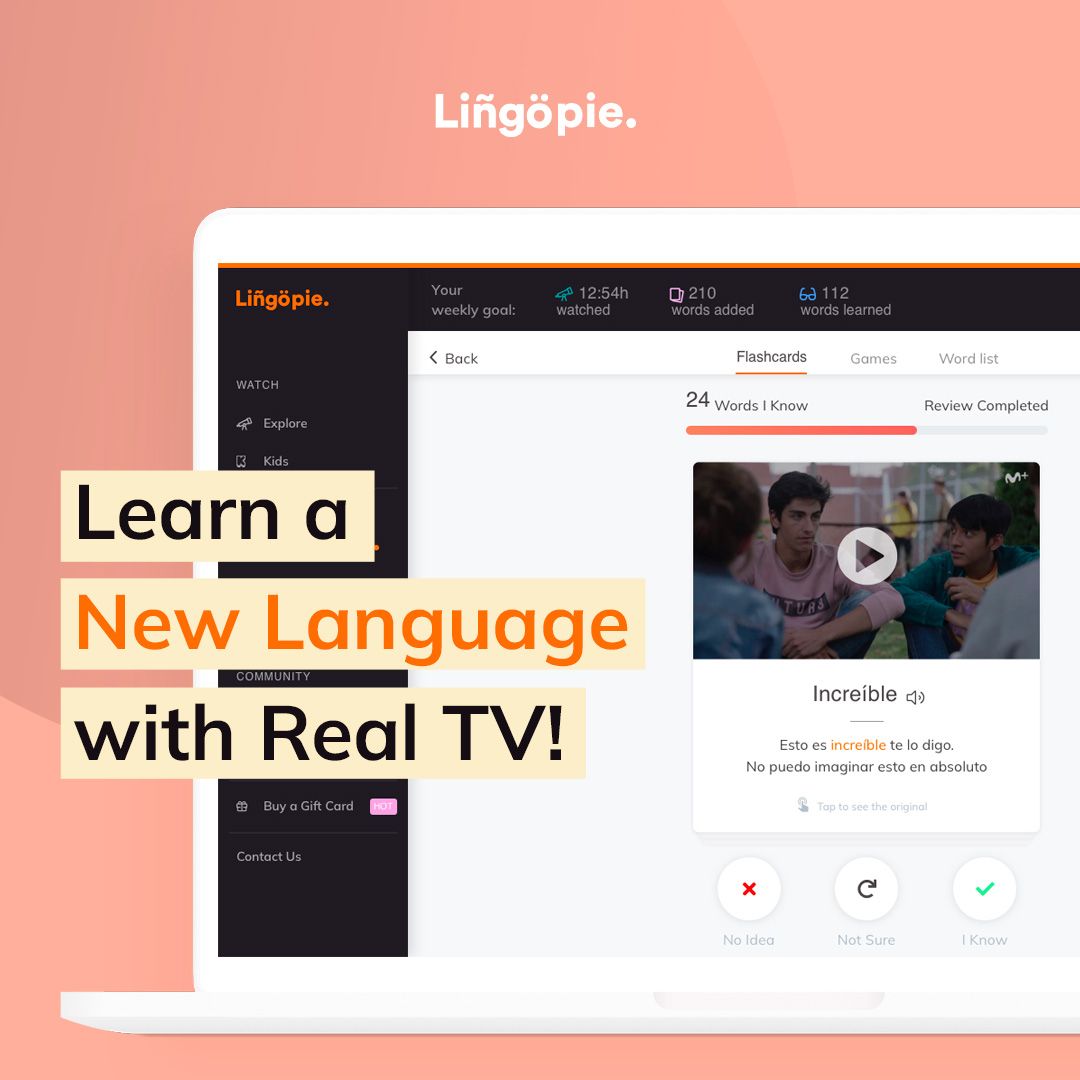 You don't need telling. Movies are a fantastic way to learn a new language, no matter what level you're at right now.
Whether you're a complete beginner, an intermediate learner, or an advanced speaker, a movie is a great way to practice the language, pick up colloquialisms and, let's face it, sit back and relax.
So, gather your movie night snacks and prepare for a girl power binge-watch that'll take you around the world, all via Lingopie's extensive library of TV shows and movies.
With eight languages to choose from and the option to watch with or without subtitles in English or your language of choice, you'll be inspired by some of cinema history's greatest women.
And you'll learn to speak a whole new language at the same time! Sign up for a free trial of Lingopie today to get started.