You may be dreaming of learning French in Paris in cafés, eating a croissant and speaking with natives, but the reality is that you learn French from your home, driving your car, listening to podcasts as you go to work.
No matter where you learn the language, the key to learning French is exposing yourself to practicing the language as much as possible and grabbing every opportunity to increase your exposure to it.
Nowadays there are hundreds of ways to incorporate French into your daily routine, both using new technologies and more traditional learning approaches.
Here are 8 tips to boost your French learning. Pick up some of these tips and you will be surprised how efficient they are.
1. Incorporate an app into your daily routine
When you are trying to improve your French, some of the best tools are apps. Some of them are fun to use and efficient for learning.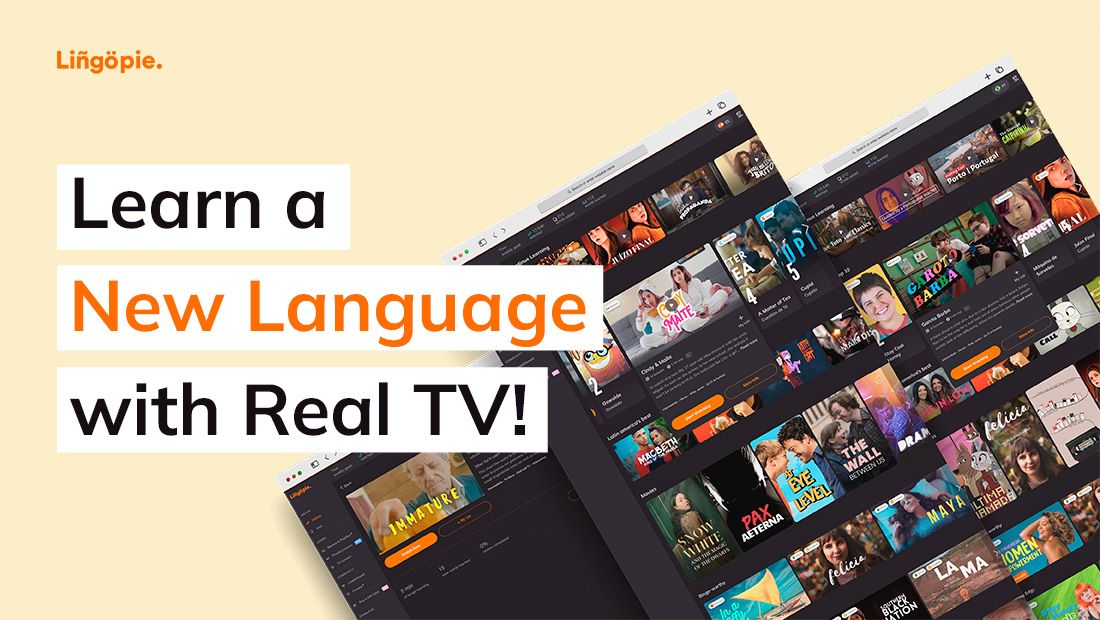 Apps represent a great way to keep up your practice and form good learning habits. French apps give you total freedom as you decide the time you dedicate each day to learning French in your daily routine.
It doesn't matter if you only have 10 minutes a day, as long as you study on a regular basis.
From newbie Francophile to pro, there are so many interesting French learning apps and you can choose the one that corresponds to your current level in French and the learning approach that best works with you.
2. Learn French with podcasts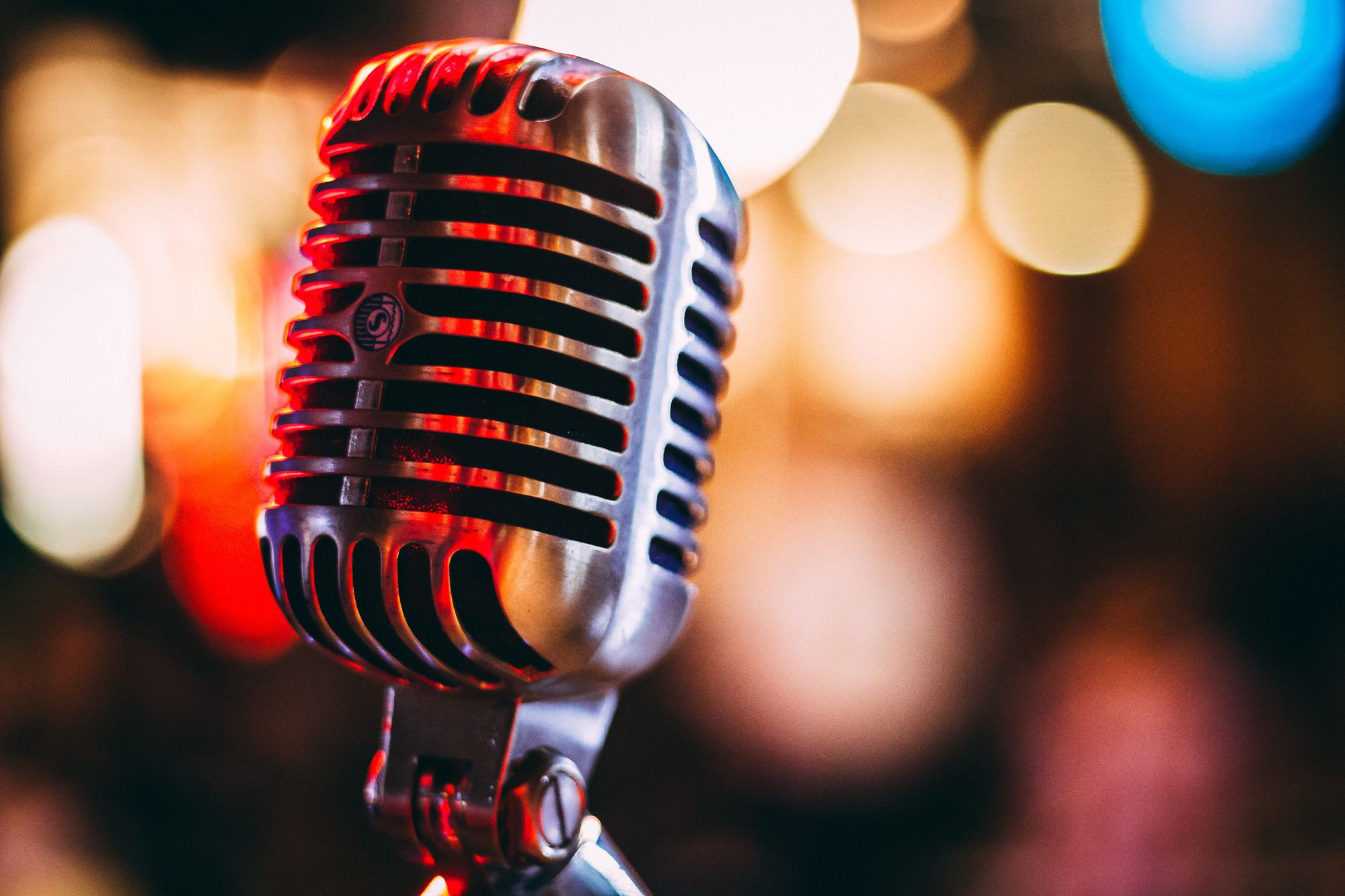 When you first start your French learning journey, understanding the language at its natural spoken pace can seem pretty terrifying...
But don't worry, listening to French podcasts is an effective and worthwhile way to improve your language skills. There is a podcast for each French learner: beginner, intermediate or advanced.
Unlike textbooks that usually use artificial dialogues or fake situations, podcasts teach you the language as spoken by natives. They provide learners with vocabulary and grammatical help.
One of the biggest advantages podcasts offer is that you can listen to them anywhere: in your bathroom, in bed, driving your car… And most of them are free or cheap!
Just like with apps, it is important to remind French learners that you should listen to podcasts on a regular basis (ideally, daily, or at least 3 times a week if you would like to progress fast).
3. Add a French touch with Instagram
One of the most used social networks nowadays is Instagram. How about combining your French learning routine with Instagram accounts?
In the digital age, learning French has never been so easy, with various learning resources accessible online. Instagram can be very helpful to build your language skills with small bits of the language.
You must be aware that you won't become fluent in French just by learning French on Instagram accounts, but it can be a fun and complementary tool to add a French touch into your routine!
There are so many to choose from, so I tried to narrow down the list as much as possible: from grammar, phonetics, and vocabulary to slang, but also French culture, food, and cartoons. There are useful resources for everyone and each learning style!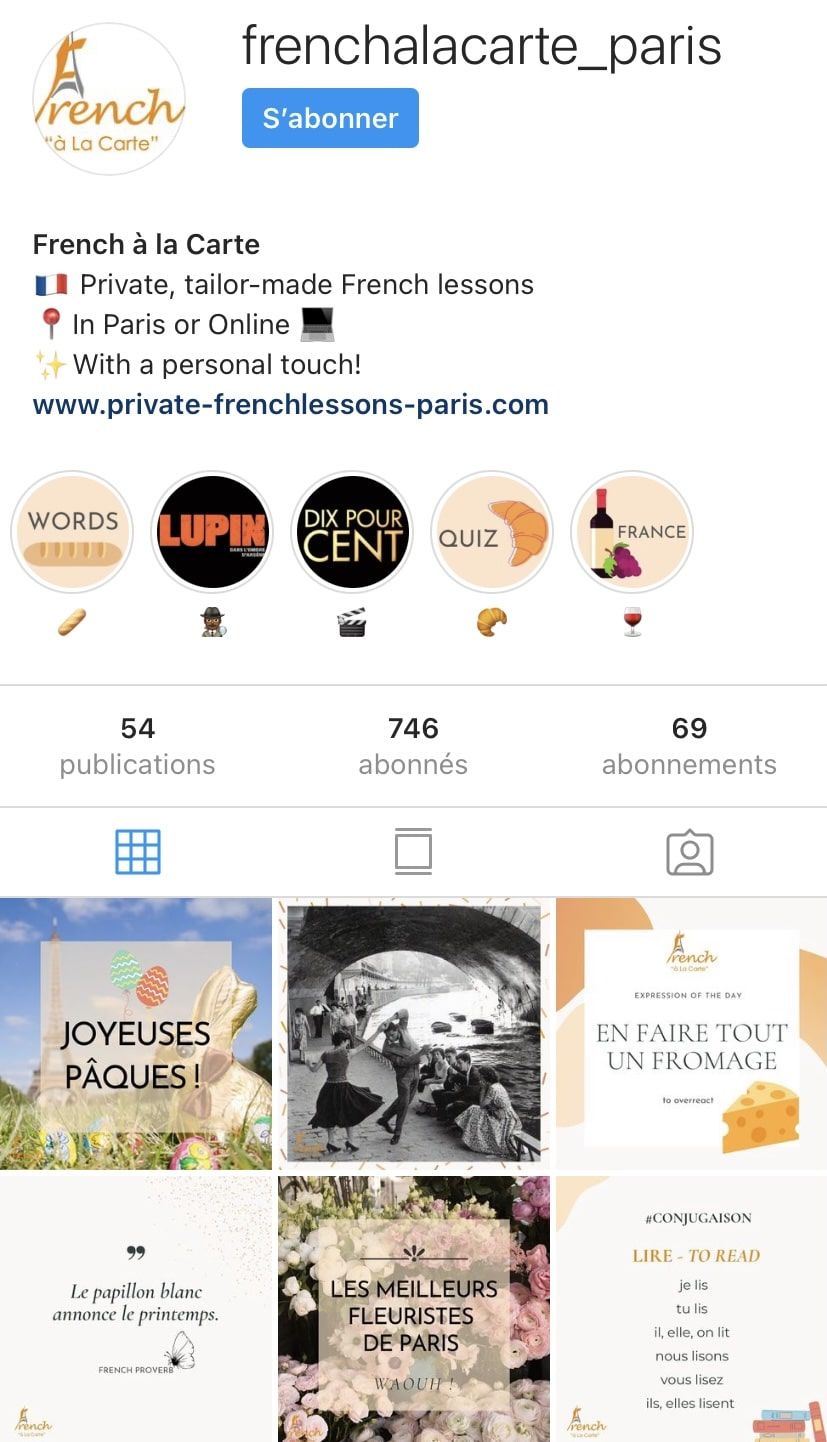 4. Learn French with a private tutor
In addition to using technology with apps, podcasts, Instagram, etc., we recommend you learn French with a tutor online or in person, to improve your communication skills.
Interaction is a crucial part of language teaching and learning. Students who only study French with apps tend to freeze up when they speak with a human and not a robot.
The one thing technology will not teach you is how to interact. Interaction allows tutors and students to exchange their ideas, feelings, opinions, insights, etc.
If you want to start learning French online with a private tutor, French à La Carte offers personalized & flexible French lessons to meet your specific needs.
5. Have a French shows night on your mobile or laptop
Another way to improve fast is to watch French TV shows or movies in French.
Try to avoid watching French movies with only English subtitles on, as you will get distracted by reading in English and not focusing on French.
Instead, watch French movies with English and French subtitles. An excellent option to learn French with TV shows, movies and cartoons is Lingopie, a fun and bingeable language-learning app, which uses authentic foreign language television shows to help you learn languages.
Lingopie has a streaming-style interface, with numerous advanced features which makes it a definite winner for learning a language. You can use Lingopie from your computer or your mobile phone.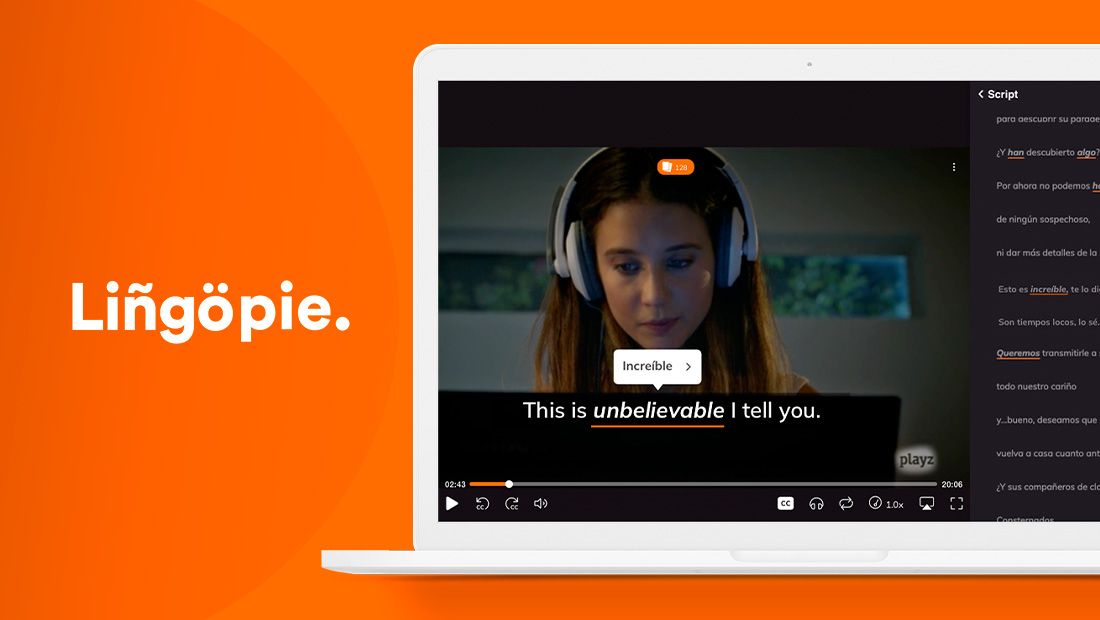 6. Use a language exchange app
A great resource that's just now coming into its own is language exchange apps – Tandem or Hello Talk are two of the best. They allow you to find native French speakers who want to practice English.
Using a language exchange app is less formal than an online lesson, but it encourages you to improve your speaking skills in French. You gain confidence speaking and as your partner is in the same situation as you, it is less intimidating than a lesson.
With these apps, you can set up a language exchange to practice together and help each other learn.
You can start off chatting by text or sending voice messages. But once you feel more confident, you can move on to phone calls or video calls, all through the app.
We wish you every success in your future conversations - so we came up with a comprehensive guide to help you learn conversational French. From greetings to phrases to introduce yourself and ask for directions, it's all there. Check it out!
7. Spice up your daily routine with TikTok accounts
Adding creative ways to improve your French can enhance and inspire your practice.
Just like with Instagram accounts, you won't become fluent by learning French with these accounts. But with such an engaging interface, it can be fun and you will certainly find one account that corresponds to your style, to your interest.
Travel lover, food fanatic, or culture enthusiast - there certainly is an account on TikTok for you!
8. Learn French immersing in Paris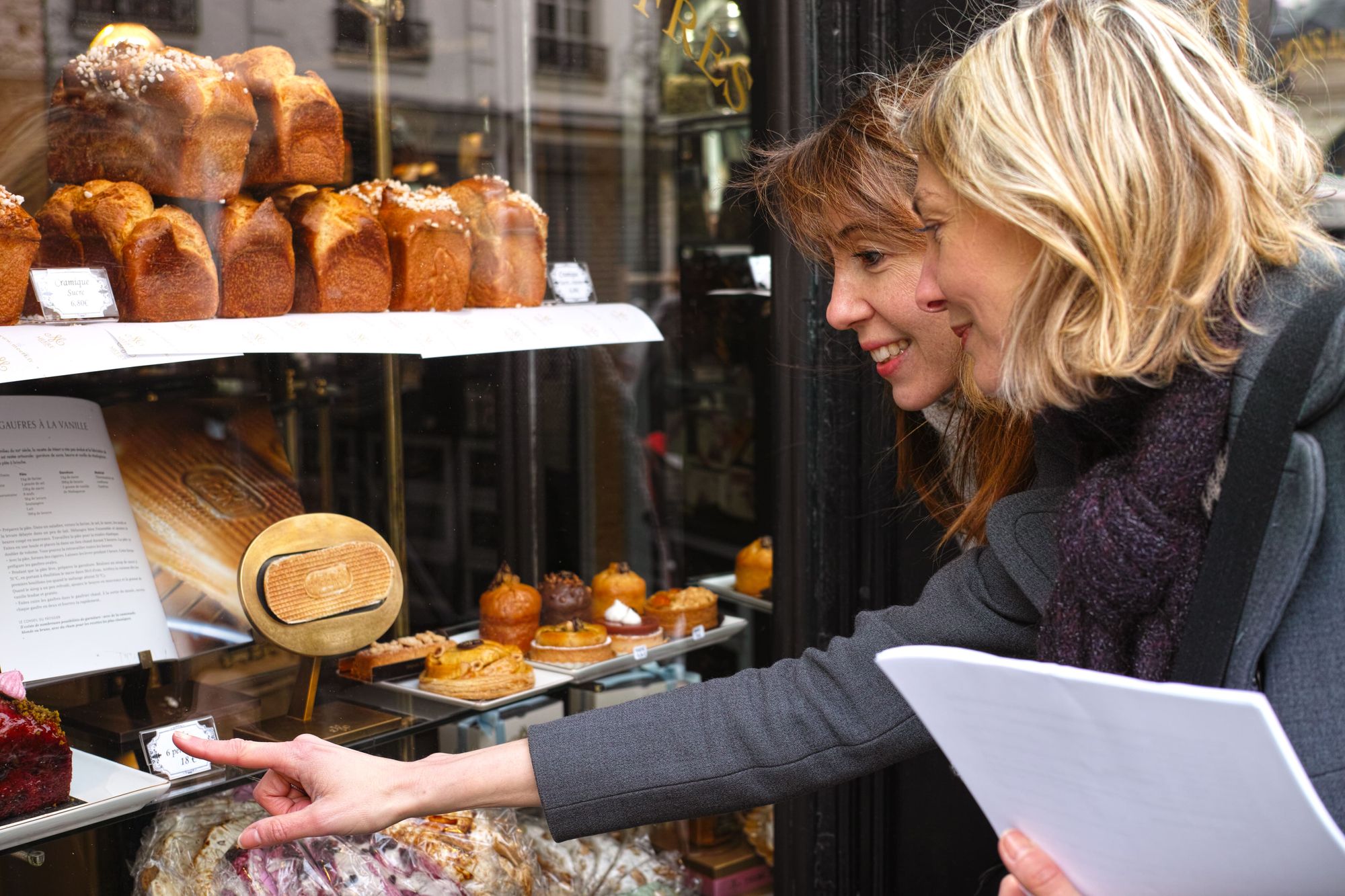 Let's imagine you have the opportunity to come to Paris to learn French.
You'll finally put into practice your knowledge of the language in your favorite city and combine learning French with an unforgettable holiday!
If your level is elementary + or higher, French à La Carte offers a wide range of immersive lessons in Paris.
By walking in the city, you not only discover the place and its vibrant neighborhoods with a private tour or taste delicious pastries and French food, but you also practice your conversational and listening skills.
Your French tutor will become your local guide. It is fun, rewarding, efficient, and it gives you incredible memories!