---
Ah, Saturday mornings spent in front of the TV watching cartoons with a bowl of cereal were the best, weren't they?
What if we told you that you can make cartoons part of your routine again AND learn Spanish while you're at it?
That's right, we have a whole bunch of Spanish cartoons for learning Spanish on Lingopie!
Why Should You Watch Cartoons to Learn Spanish?
Whether you realize it or not, you probably have cartoons to thank for lots of the English words and phrases you learned growing up. Kids learn rapidly by absorbing information from everything around them — especially from media and pop culture like cartoons.
So, if you want to learn Spanish quickly like a child in a Spanish-speaking country would, it stands to reason that cartoons are a powerful tool to do so!
The Best Spanish Cartoons to Learn Spanish on Lingopie
If you're looking for a fun way to learn Spanish online, try checking out some of the below Spanish cartoon shows on Lingopie.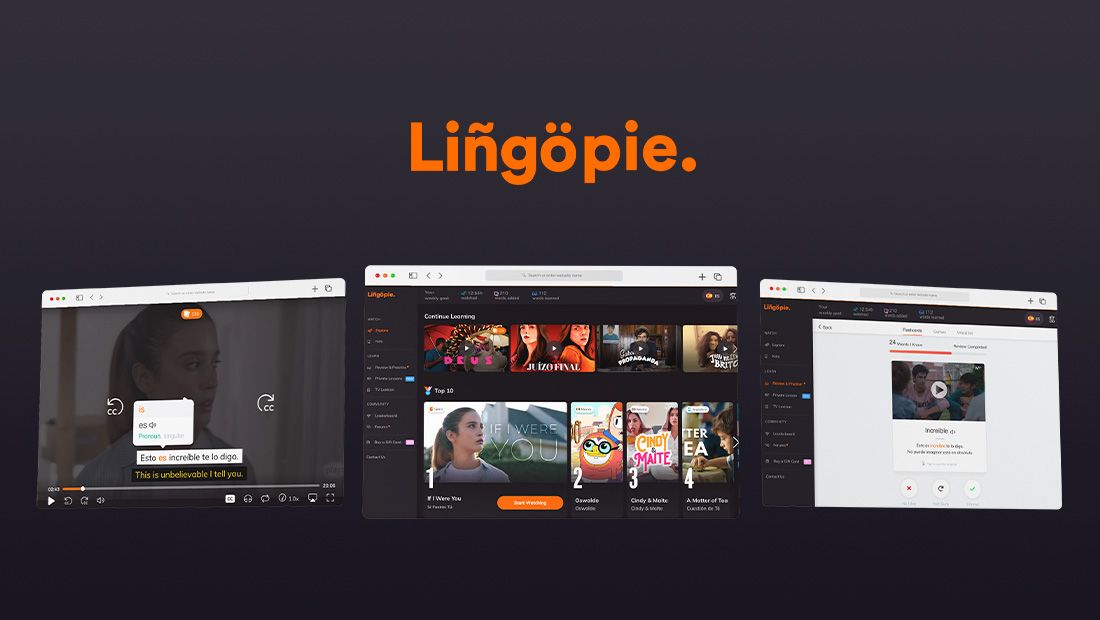 María Pérez vs Los Superhéroes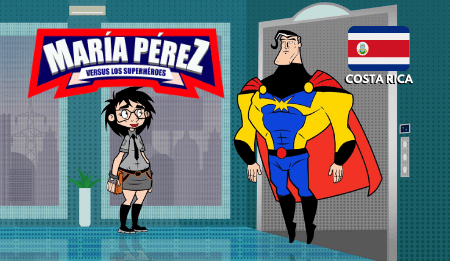 María Pérez is a Costa Rican immigrant slash ordinary girl who works in the headquarters of "Los Superhéroes" in the United States. Throughout the 6-episode series, she becomes involved in a problem that affects everyone!
Without spoiling it too much, we'll say that María and two of her best friends, who also work in the superhero headquarters, begin to discover that not all is as it seems.
This series is a fun one that adults can relate to because it has some funny political and social jokes worked into it. Since it's only 6 episodes long, you can also get through it really quickly and pick up a lot of new Spanish lingo along the way!
Boj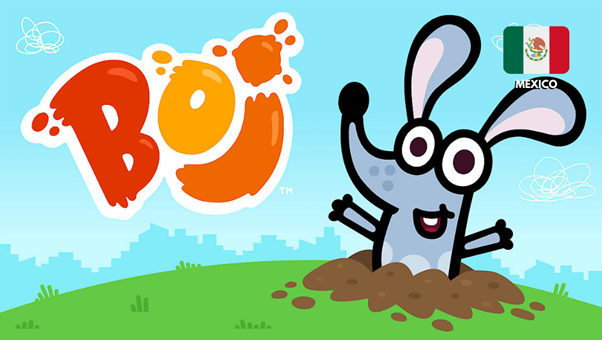 In this 51-episode series from Mexico, Boj is a little mouse-like creature who can't stay out of trouble. His friends Rupa, Gabin, Déncil and Mia, help ensure that he never runs out of solutions (phew).
If you're looking to practice your Mexican dialect Spanish, this cute series could be a great place to start!
Yoko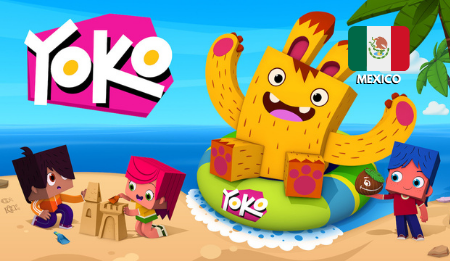 This is another one of the Mexican cartoon shows available on Lingopie. Yoko follows the adventures of three children who love playing outside. The enthusiasm and energy they put into their games cause a magical creature called Yoko to wake up from its slumber.
The baby Spanish cartoon is aimed at a preschool-aged audience, so it could be a good option if you're wondering how to teach Spanish to your kids or if you just want a show with a really simple vocabulary to start with.
Oswaldo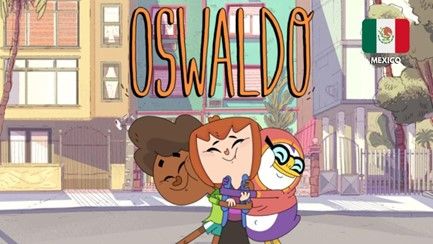 Oswaldo is an ingenious but dreamy 12-year-old penguin who has an innate ability to transform any and all daily situations into unforgettable adventures.
This is another of our Mexican cartoon shows and there are 52 episodes chock-full of Spanish vocabulary and phrases for you to pick up while you ride along on Oswaldo's wild adventures.
Kitty Is Not a Cat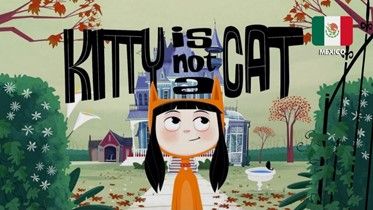 If you like cartoons full of music, comedy, and general silliness, give the final Mexican cartoon show on this list a shot. Kitty Is Not a Cat tells the story of a young girl who is out to prove you can be anything you want...yes, even a cat.
Throughout the 52 episodes, Kitty meets a variety of cats who each take on an important role in her upbringing and wellbeing. The cats show her love, kindness, and how to have fun. This show has a whole lot of heart, so it's bound to make you feel good while you learn Spanish.
A Vista de Pájaros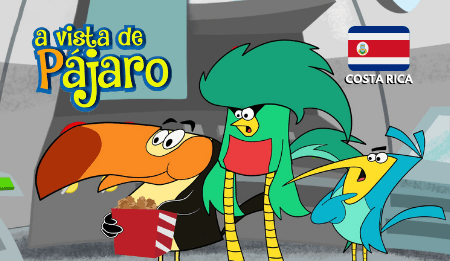 Krystof, Ursus, Dan, and Morris are three birds who use all kinds of resources to keep humans away from their forest.
Of course, things don't always work out as expected and the three amigos end up in funny situations with unexpected twists.
"A Vista de Pájaros" means "from bird's-eye view," and you'll get a bird's-eye view of Costa Rican Spanish with this cartoon. There are only 2 episodes, so if you want a bite-sized snack of cartoon Spanish, take a look.
Tío Conejo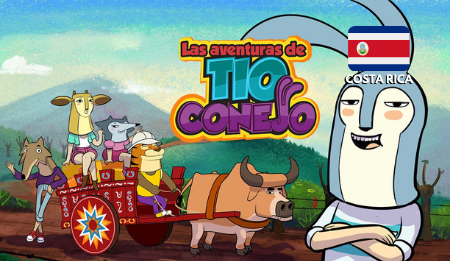 Tío Conejo, or Uncle Bunny, is an intelligent but very mischievous character. He loves to play tricks on his fellow forest-dwelling creatures.
The show is actually based on a series of stories written by Costa Rican writer Carmen Lyra in the 1920s. They were originally written to teach children important life lessons, and you can be sure you'll get some important Spanish lessons from this show!
More Spanish Cartoons for Learning Spanish Coming Soon to Lingopie!
Soon, you'll be able to find even more Spanish cartoons to learn spanish with on Lingopie. Scroll down for spoilers.
Kofi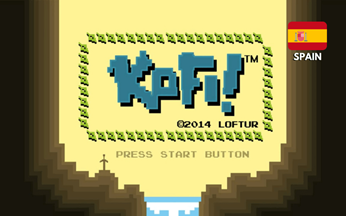 Kofi is a somewhat listless video game hero who tries to level up with the help of Limon, an obese plaster-like invocation that further discourages him.
This Spanish series was made using flash animation and really feels like you're watching an indie video game. If that sounds like your style and you want to watch a show to help you learn Spanish as it's spoken in Spain, check Kofi out for sure.
La Isla Presidencial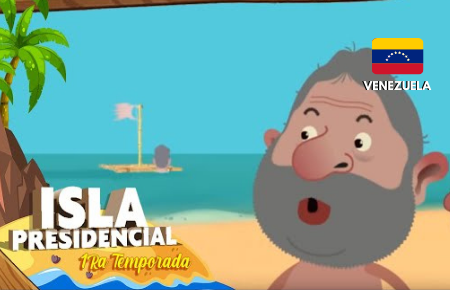 This Venezuelan adult cartoon is great if you like political satire. Watch what unfolds after presidents of several Latin American countries and Spain get shipwrecked on a desert island after an imaginary 74th Summit of Latin American leaders.
Now that you know how great of a tool cartoons are for learning Spanish, stop wondering if you can learn Spanish by watching TV and give one of the Spanish cartoon shows from this list a try today! We promise you won't regret it.