Welcome to our list of some of the top songs to learn French!
In this post, we will explore how listening to your favorite French songs can be a great resource for your language learning journey. We will also introduce Lingopie Music, a free platform for French learners to stream French songs with dual English and French subtitles.
Related: 13 Great French Movies for Beginners
We'll then take you through our top 3 favorite songs for beginner, intermediate, and advanced learners, before addressing common queries about learning the French language through music.
But before we start, check out our Ultimate Guide to Learning French if you want more tips on how to learn French fast and effectively.
Alors es-tu prêt? Commençons!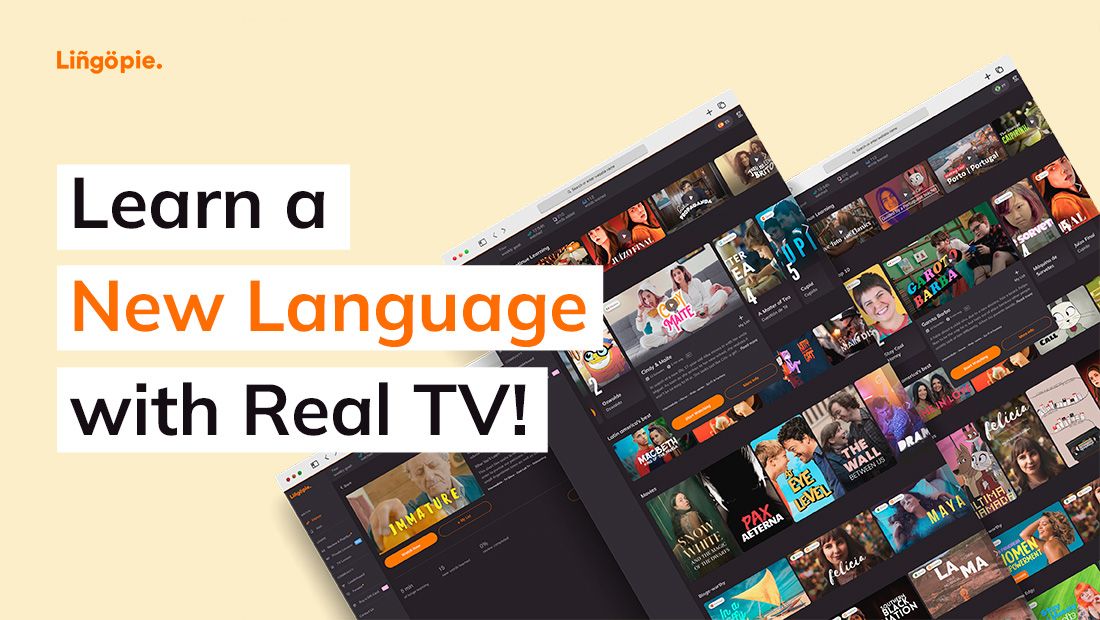 How Listening to French Songs Can Help You Learn French
Listening to music performed by native French speakers is one of the best ways to absorb French pronunciation. Moreover, French songs will introduce you to new words and expose you to certain elements of French culture.
If you want to learn French in a natural and fun way, regardless of whether you are a day one beginner or a more advanced learner, engaging with French songs is a highly recommended method for you.
The great thing about language learning through music is that you hear the French language being used authentically and colloquially. In addition, you pick up the grammar, slang, and nuances of the language from the lyrics.
This is a fun and natural way to approach language learning, instead of just studying vocabulary lists, for instance.
Introducing Lingopie Music
Before we dive into our list of the best French songs for language learners, let's take a look at Lingopie Music, a great new resource for French learners.
Lingopie Music is a free platform for streaming French songs to help you learn the language. Sing along to your favorite French songs, with the help of Lingopie's dual subtitles, and get to know what the music is actually about.
If you encounter words that you do not know in the songs, you can simply click on them and a translation with an audio clip will appear to help you.
The songs on Lingopie Music are divided into playlists: Trending (popular songs), French Classics, Urban Pop, French Hip Hop, and Songs and Fairy Tales (for children).
So, you can choose songs to help you to learn French based on what you like. On Lingopie Music, there is something for everyone.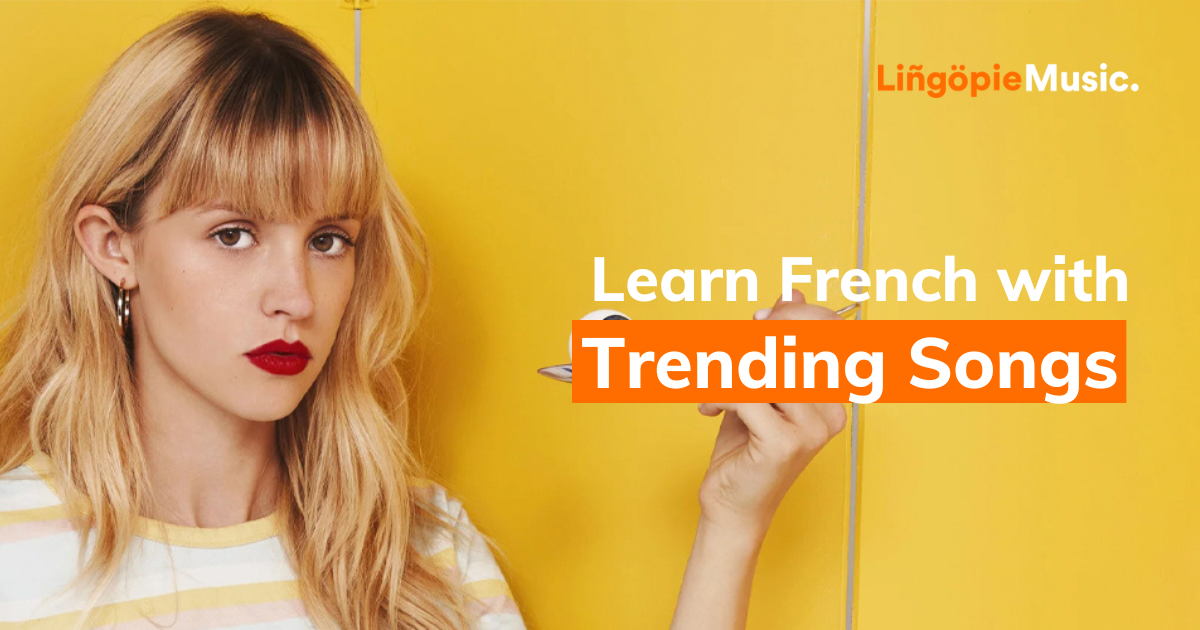 Top 9 Songs to Learn French
Now you know how listening to French songs can help you to learn languages, and you know where to go to find the music. Let's dive into our top picks of songs for French beginners, intermediate and advanced learners.
Beginner Level French Songs
If you want to avoid over-simplified and childish French learning songs, such as the French alphabet or the être song, which simply goes through the conjugation of the verb "to be" (je suis, tu es, il/elle/on est...), then check out the below suggestions for authentic French tunes for beginners to enjoy.
1. La Vie En Rose - Édith Piaf
For most adults learning French, some French words and phrases will already be familiar even if they are total beginners. This is because songs like La Vie En Rose are so famous that most people have heard them several times.
This iconic French classic is sung clearly and at a slow pace by Edith Piaf. For this reason, it is suitable for beginners as it is accessible and well-known.
You will be surprised at how many words you know already, and this will give you a great sense of confidence to continue with your French studies.
2. Stand Up - Kyo
If you want to learn French faster, it helps to get into the current popular music scene. This currently trending boyband has a catalog of mainstream songs that you can explore.
First, listen to some tunes by Kyo and read along with the lyrics. Then, as your understanding grows, you will find that you start speaking with more confidence and fluidity.
Stand Up, with its catchy tune and romantic message, is a classic example of the easy listening genre and the song's lyrics are full of useful vocabulary. It is mellow, and the singing is clear, so beginners can follow the song easily enough with subtitles.
If you like the sound of this French boyband, you can also check out their song Il Est Temps.
3. Je Voudrais Déjà Être Roi (De "Le Roi Lion")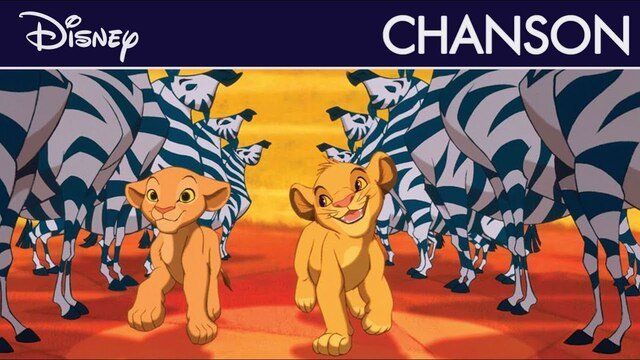 The French version of I Just Can't Wait to Be King from the Lion King movie is a great resource for kids learning French and any nostalgic adults who still love singing along to Disney classics!
This song is so familiar to most people that it is fairly easy to follow even for beginners, and with Lingopie's dual subtitles feature, it is super accessible. What's more, the upbeat rhythm is contagious.
In the song, Simba says je vais faire... a couple of times, meaning "I am going to do..." which is an example of the simplest way to form the future tense.
If I Just Can't Wait to Be King helps you or your kids to learn the language faster, why not check out some other songs from classic Disney movies?
Intermediate Level French Songs
Now that you are ready for more fast-paced songs that deal with slightly more complex vocabulary, here are some great starting points.
1. Je Veux - Zaz
This great little tune by Zaz is the perfect place to start when you are ready to take your vocabulary to the next level. Moreover, you can use this song to begin to go over the tenses you learned as a beginner.
Certain words in the lyrics of this song are very useful verbs and nouns for your future practice, such as oublier (forget), découvrir (discover), bonne humeur (good humour) and cœur (heart).
What's more, you can practice listening to and understanding the conditional tense with lyrics like j'en ferais quoi? ("what would I do?").
2. Sous Le Vent - Garou and Celine Dion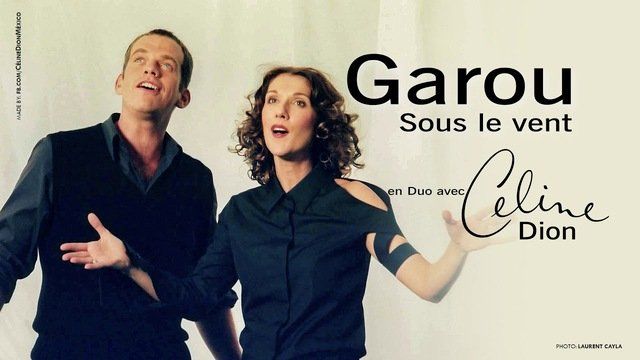 This well-known and catchy song is by Canadian icon Celine Dion, so you can practice listening to the differences between European and Canadian French.
Moreover, the lyrics feature different past tenses in French, so listening to Sous Le Vent also functions as a well-needed grammar recap.
Learners well into their advanced level studies still need to look back over their past tenses at times. So, do not worry if this isn't straightforward for you just yet.
If slightly over-wrought ballads are your bread and butter, take a look at Aussi Libre Que Moi by Calogero as well.
3. Les Champs-Elysées - Joe Dassin (feat. Julien Dassin)
This song will make you want to visit Paris and its slow rhythm is soothing and very enjoyable.
After a long day, sit back and relax to the soft tones of Joe Dassin. You will absorb new words and pronunciations from this great song and you won't even realize you are learning!
As with the above tune, Les Champs-Elysées also employs different past tenses. At this stage in your learning, you will have covered many tenses in French and will be starting to feel like you need to go back and revise some of them. This is your chance.
Advanced Level French Songs
At this stage, you are engaging with French tunes to broaden your vocabulary and challenge yourself with stronger accents or faster lyrics.
1. Onde Sensuelle - Matthieu Chedid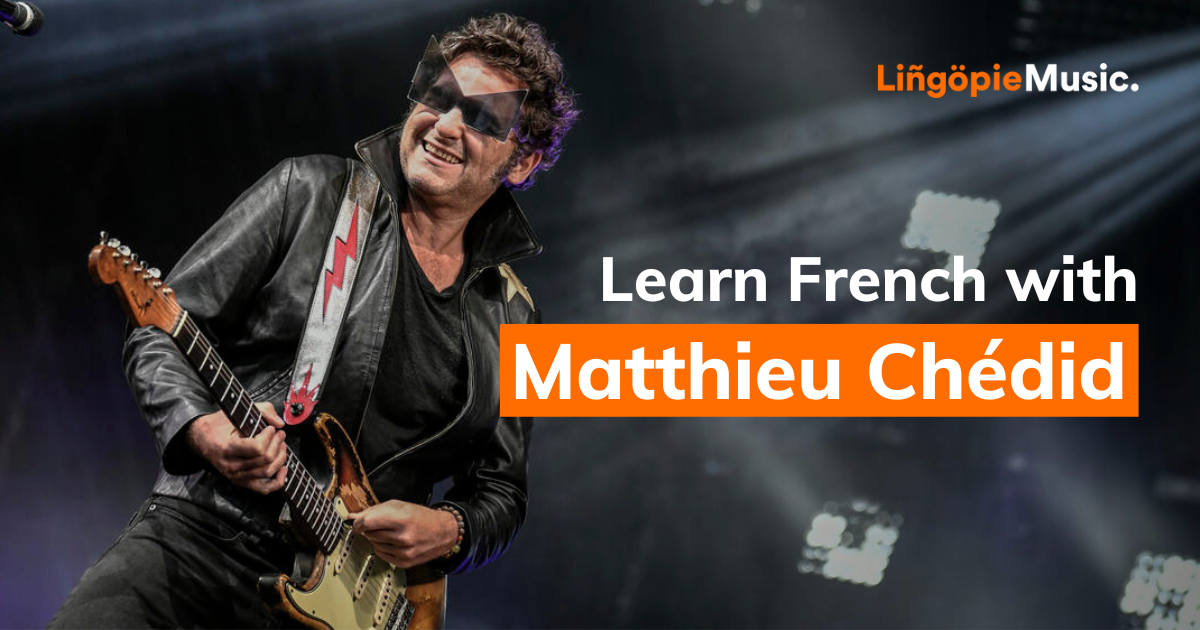 This unusual song is ideal for lower advanced learners, as it deals with quite unusual themes and vocabulary. However, the singing is not too difficult to follow and the pronunciation is fast but relatively clear.
The catchy melody of this French song complements the entertaining lyrics; comment t'atteindre onde sensuelle/ Toi qui me donnes des ailes ("how to reach you, sensual wave? You who give me wings.")
Give this song a listen if you want to broaden your vocabulary and challenge yourself with some figurative use of the French language.
2. L'envie - Ben Mazué
Changing tone entirely, this next recommendation is a fun hip-hop song that poses a slight challenge for advanced learners. The sound of the vocals is a little distorted and the singer does not always annunciate clearly.
At times, he will swallow part of a word, for instance by saying j'vais instead of "je vais". However, if you listen closely, you will get a lot out of this song.
Rap songs tend to be viewed as inaccessible or very challenging to learn in a new language. However, once you listen a few times and become familiar with the pace and rhythm, these songs become more of a fun challenge than a chore to learn.
If you enjoy the challenge of trying to learn the fast-paced lyrics to this song, check out La Tribu de Dana by Manau. This is a classic old-school French rap song that tells a story from Irish mythology about warring tribes.
3. Amsterdam - Jacques Brel
Finally, this song is recommended for advanced learners as Jacques Brel does not shy away from singing in a very thick, strong French accent.
This creates a lovely, authentic sound to the old classic song, but it does bear more careful concentration.
Amsterdam is the perfect song to listen to if you need some practice listening to French spoken - or sung - in different accents.
Listen to the entire song a few times through and see how many of the words you can understand. With a bit of time and effort, you will be singing along with Brel and feel more confident speaking to French people with broader accents.
FAQs: Learning French Through Song
Can you learn French from songs?
Yes, you can definitely learn French to a good level by listening to French songs and, often, by watching French music videos.
Sympathique by Pink Martini is a great language learning resource as it is easy to understand, and its music video features useful French vocabulary with translations.
What's that one classic French song?
Arguably the most famous French song ever is Non, Je Ne Regrette Rien by Edith Piaf. Not only is this song an iconic piece of French culture and history but it is also loved by non-French speakers and native speakers alike.
How can I memorize French easily?
It can be a good idea to listen to the French translation of a song you know well in English. If you are very familiar with the English version, you will find that you understand a lot of the French one too, even if you miss a lot of words.
Does listening to French music help?
Listening to music will certainly help you study French, particularly with the pronunciation and acquisition of new phrases and words.
On top of listening to French tunes, try French cinema and podcasts too. Any exposure to the authentic language used by French people will significantly increase your pace of development.
Can French music teach me about French culture?
Yes, engaging with French music will teach you about values and events occurring in French-speaking countries during the era in which the tunes were recorded.
A great example of this is the back catalog of Daniel Balavoine, whose songs were often politically charged. Tragically, Daniel Balavoine died in a helicopter accident at just 33 years old, but his heartfelt songs live on and are definitely worth listening to.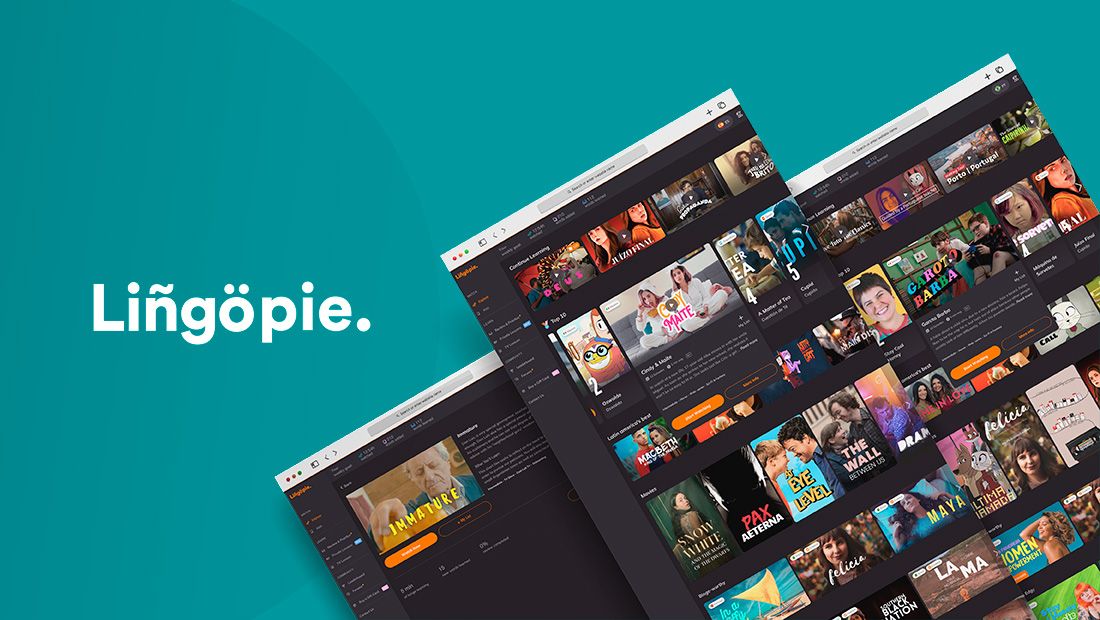 Summing Up: The Best French Songs for Learning French
This has been a list of some of the best songs to learn French.
Now that you have reached the end of this list, you should know why French tunes are a great resource for learning the French language. You also have a good idea of where to start.
For more inspiration and catchy tunes, why not visit Lingopie Music?
With Lingopie Music, you will find several French playlists set up to help learners (like you) to work on listening skills and comprehension in an engaging and enjoyable way.
When you get tired of singing and dancing why not learn French with movies and TV shows? Go over to our list of the 10 Best Movies to Learn French and pick your favorite.
Related: The 14 Best Shows to Learn French on Netflix
So, have fun and bonne chance!