There's a high chance that if you're reading this post, you have the goal of learning French. We get that! Who wouldn't want to learn the language of love? Elle est belle la vie en France... Everything sounds more glamourous in French, it seems.
The good news is that watching French TV shows is an engaging and effective way to go about reaching your desired outcome as well as an accessible way to learn languages online.
You can choose to watch French series as your main focus during your language learning journey, or you can do so as an add-on to other tools.
💡
Either way, at
Lingopie
, we've summed up some incredible French Netflix series to make your job even more pleasurable. Let's take a look!

1. The Hook Up Plan (Plan Coeur)
Elsa has been single for two years now... Why? Well, she can't seem to get over her ex. That's why one of her friends, Charlotte, comes up with an unconventional plan to help her move on! She secretly hires a male escort to sweep Elsa off her feet. Oh la la!
Set in gorgeous Paris, The Hook Up Plan is a funny, dreamy, and romantic comedy series, which is everything you need to dive into the themes of friendship, love, and how to navigate dating.
It features amusing dialogues that will truly offer you great everyday expressions. If you're looking for something light and casual, make sure to give The Hook Up Plan a watch.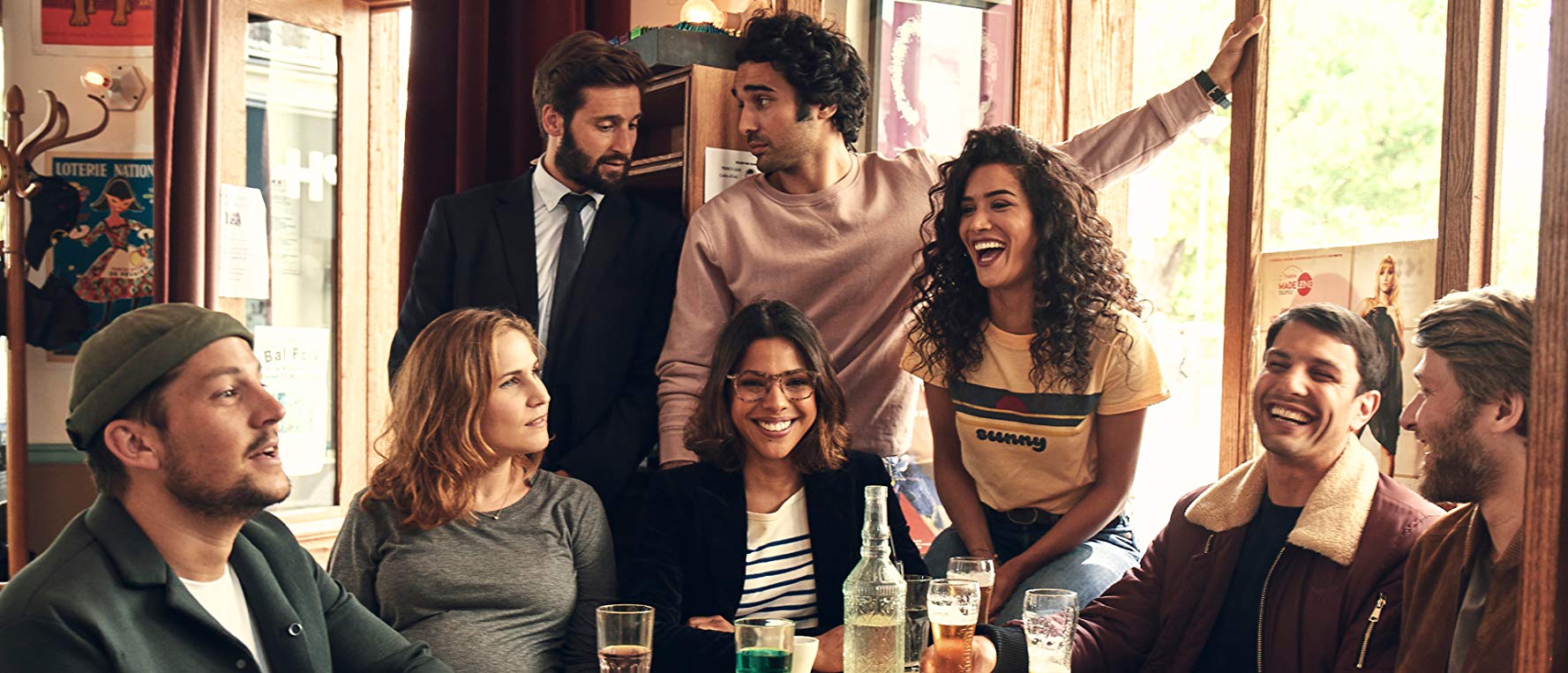 2. Lupin
Let yourself be sucked in by this mystery thriller that'll have you glued to your screen from beginning to end. This French TV series will make you feel like you're roaming the streets of Paris itself.
Lupin is a classic French story that offers a new take on the character of Arsène Lupin, the master thief created by Maurice Leblanc in the early 1900s. Fast forward to a contemporary setting and learn French by watching Assane Diop, the son of a Senegalese immigrant, who is inspired by Lupin and sets out to avenge his father.
As a language learner, you'll be delving into social inequalities and race issues that are debated in France today.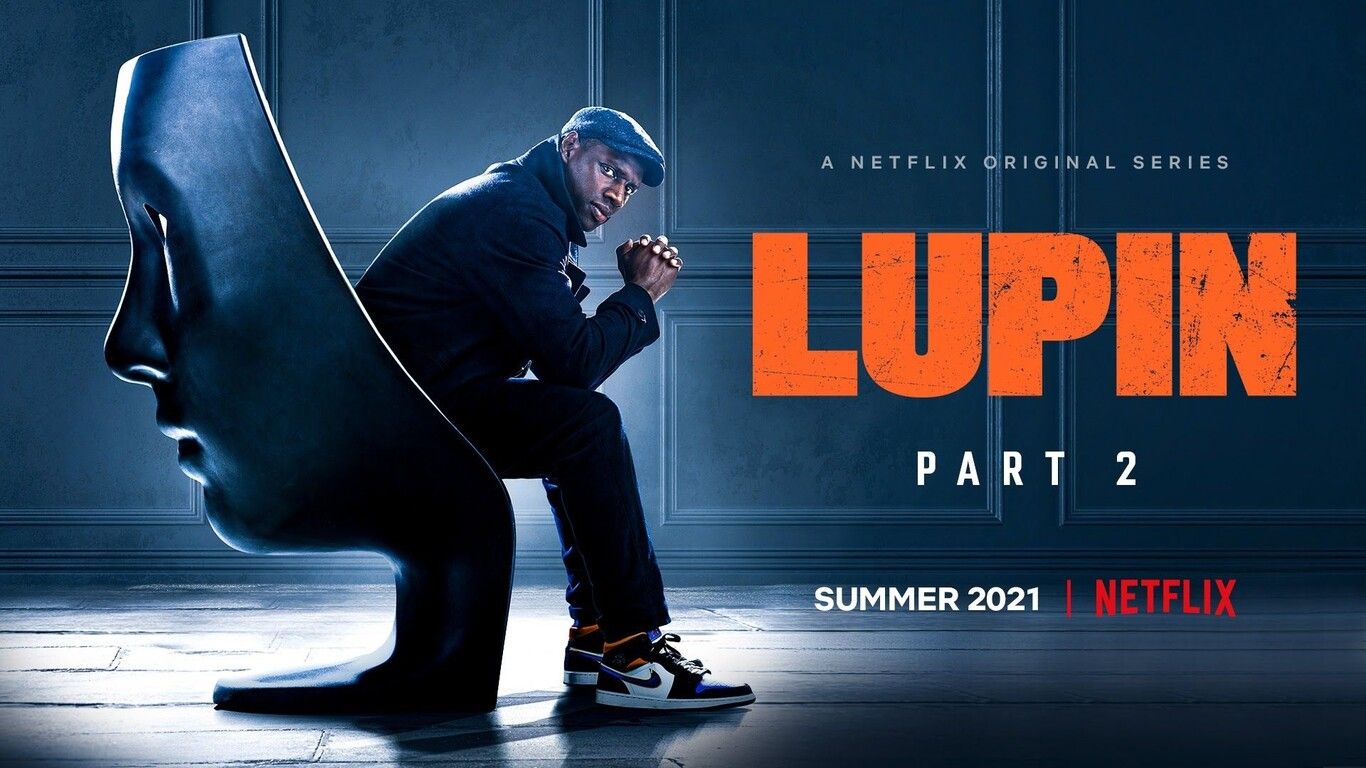 3. Chef's Table: France
It's widely known that cuisine is one of the defining aspects of French culture. Who has never been delighted over an exquisite croque monsieur or coq au vin? It sparks up an appetite just thinking about it.
Part of the well-known Chef's Table series, the French version of this awarded documentary series will make your mouth water. However, it won't just serve up the traditional dishes you might be used to. You'll learn about these top French chefs' lives and unique perspectives, going deeper into what moves them emotionally about the art of cooking.
Watch and learn as these chefs take part in reinventing French cuisine. You'll also pick up vocabulary around food. Magnifique!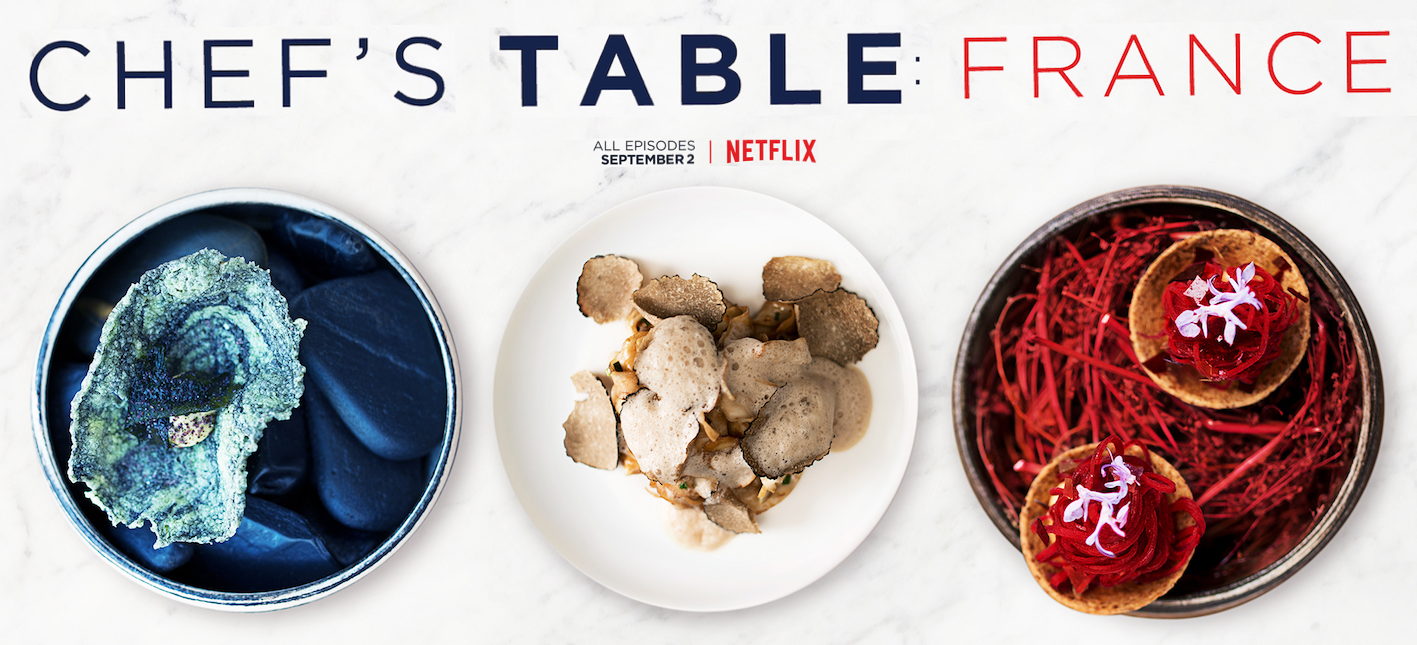 4. The Bonfire of Destiny (Le Bazar de la Charité)
Learn French by becoming immersed in the Belle Époque. Le Bazar de la Charité will have you traveling to a distant France.
Set in 1897 and centered around a real fire that broke out at an annual charity event for the Parisian aristocracy, Le Bazar de la Charité is a fictionalized version of this story that follows the lives of three women who attended the event but came out alive.
These three women, Adrienne, Alice, and Rose are now willing to put everything at risk to protect their loved ones.
Despite being a little soapy, this well-crafted drama will teach you some French history as well as some great French vocabulary and expressions.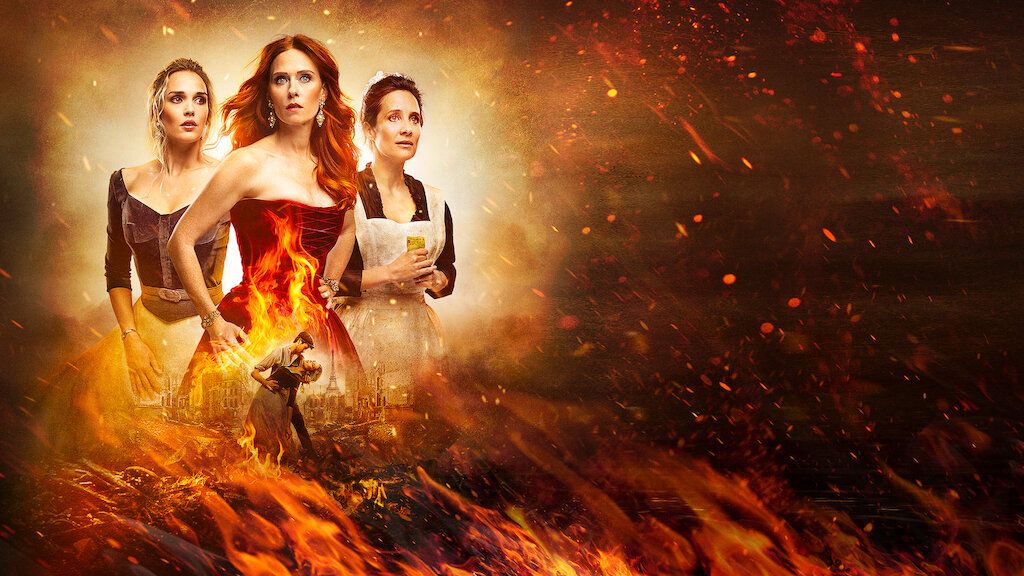 5. Standing Up (Drôle)
Get ready for some heartfelt laughter! Standing Up is a hilarious French Netflix comedy series that portrays the contemporary reality of Paris.
It's fast-paced and upbeat and the soundtrack is amusing, to say the least. We would say this French TV show is the definition of a good time.
The plot surrounds four friends who are trying to make it in the world of stand-up comedy. Gathering at the Drôle comedy club, they navigate a messy but funny world whilst we have the pleasure of watching them.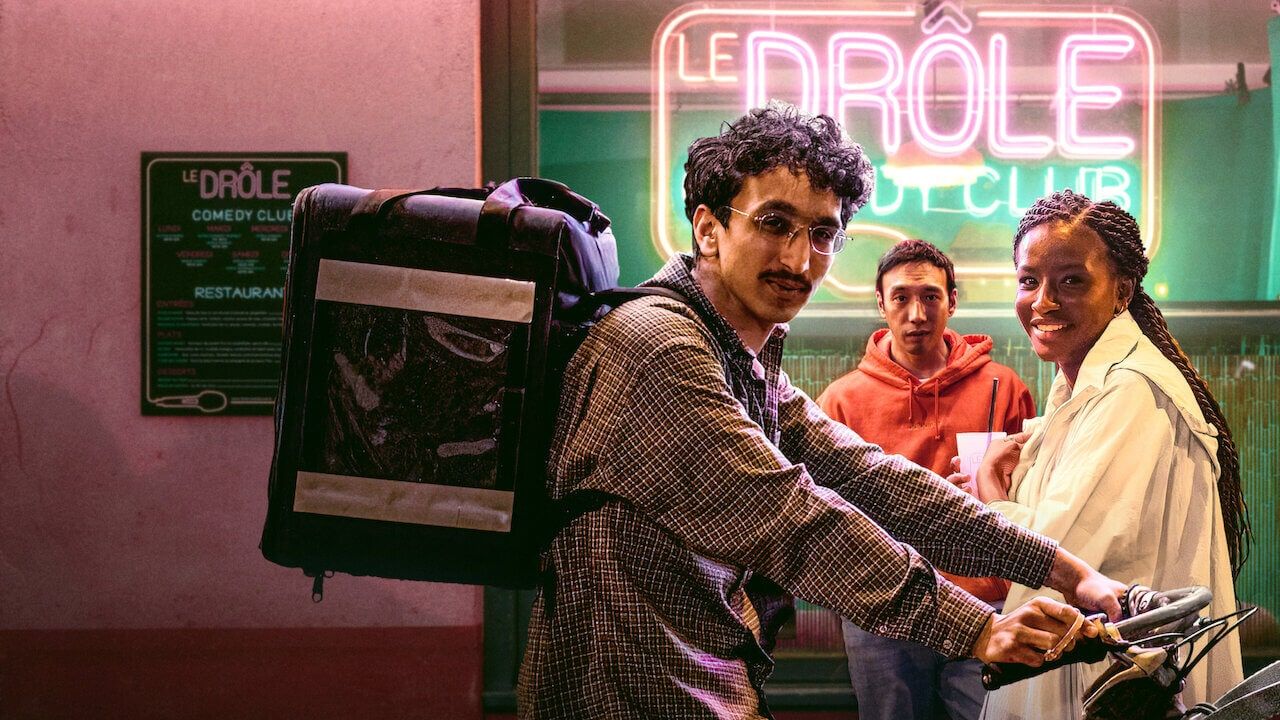 6. Family Business
Out of all the Netflix shows on this list, Family Business might be thought of as the most unconventional of all of them.
This original Netflix comedy series centers on Joseph, who longs to find an alternative to continuing his family's kosher butcher shop business. After having little success in launching an app, he learns that France is about to legalize marihuana.
You've guessed it... This surprisingly open-minded family ends up transforming their butcher shop into the first coffee shop in France.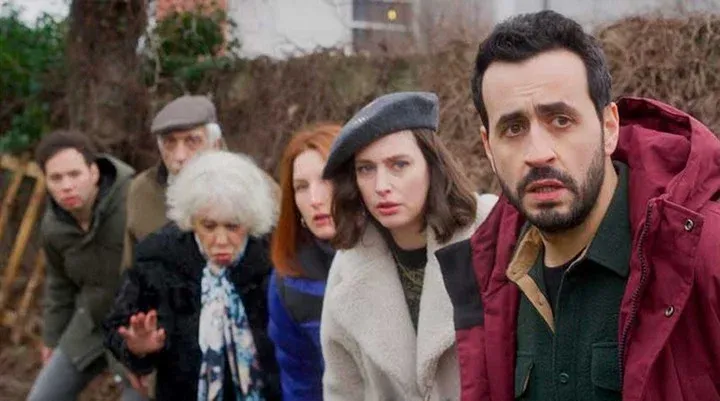 7. A Very Secret Service (Au Service de la France)
A Very Secret Service is a comedy-drama French TV series set in France during the Cold War. It accompanies André Merlaux as he is recruited by the French secret services and has to protect the interests of France during this emblematic time.
Real events of the Cold War are woven into the plot gracefully and the show uses top-notch writing and intelligent humor along the way.
Considered by much of its audience to be hilarious and engaging, A Very Secret Service employs a very French outlook while taking you on a journey through the 1960s.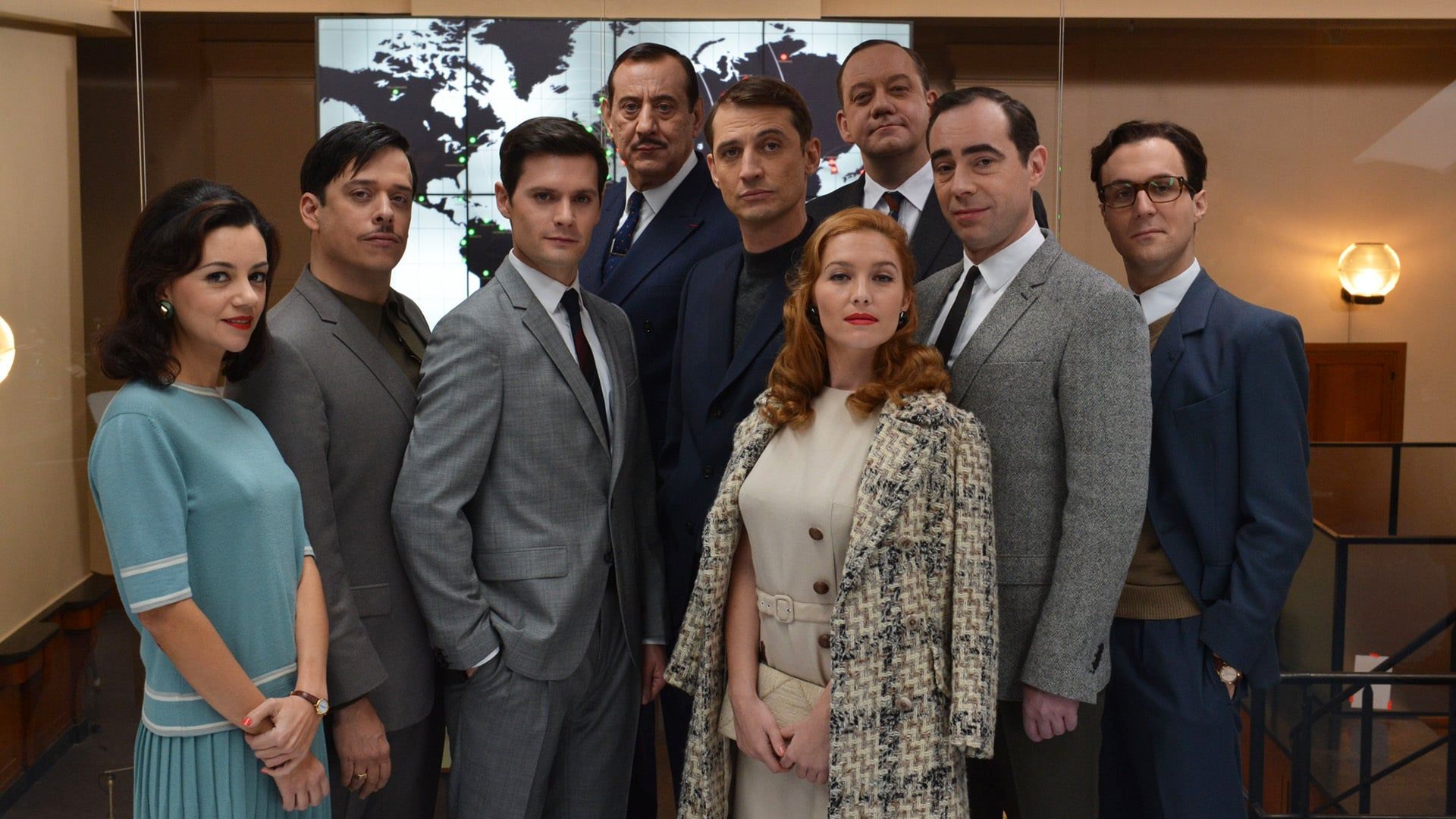 8. Call My Agent! (Dix Pour Cent)
A French comedy-drama series that will surely entertain your evenings!
Call My Agent! or Dix Pour Cent follows three movie star agents that work at A.S.K. talent agency and are left to keep their agency alive following the sudden death of its owner... All while juggling their private and professional lives.
Interestingly, by watching this show, you'll get introduced to real French celebrities, since most clients at A.S.K. are real French actors playing themselves.
The series touches upon the themes of art and business and what the movie industry is truly like behind-the-scenes in France.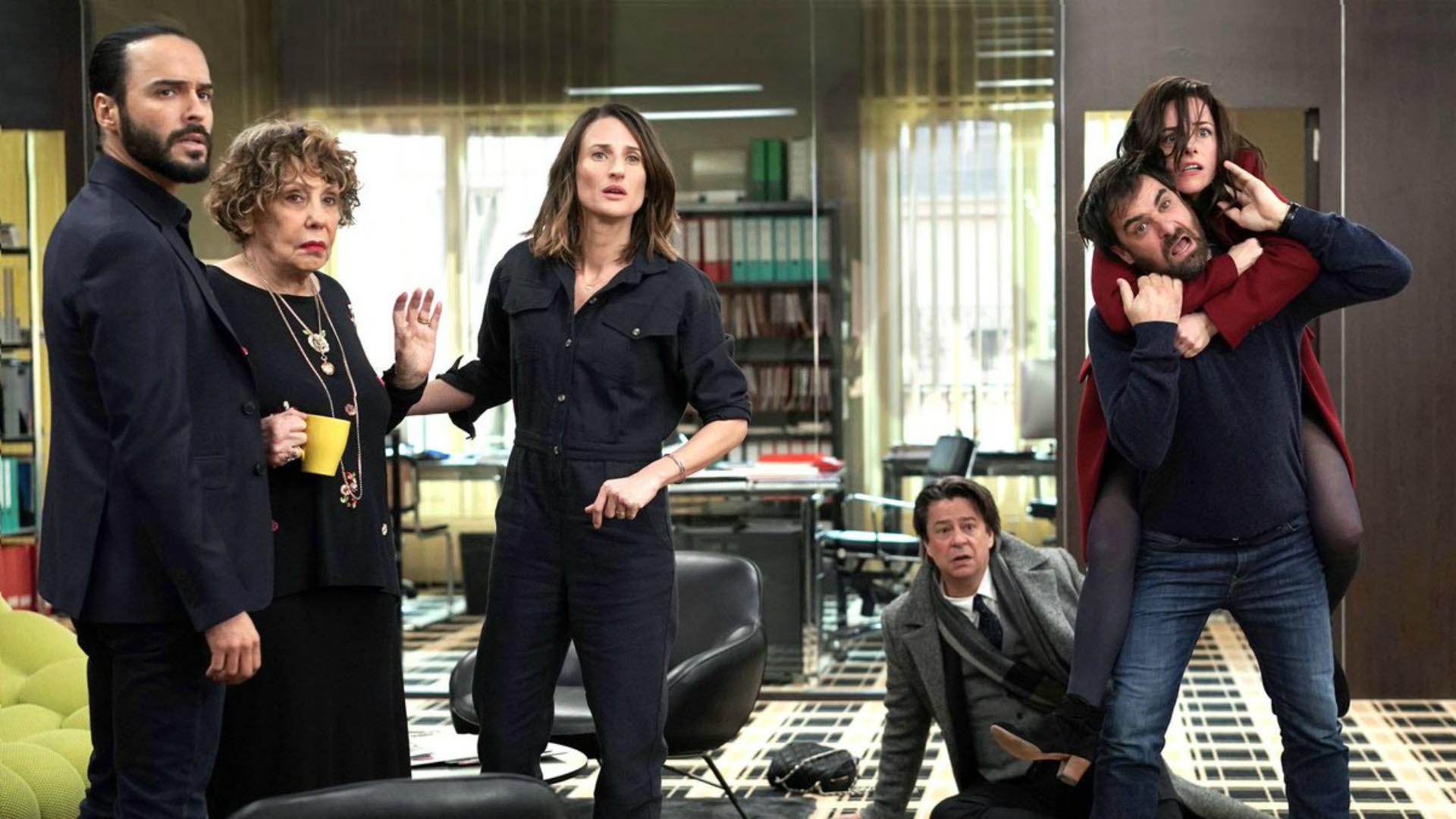 9. La Mante
Another compelling thriller that will intrigue viewers as they dive into the French language!
Filled with twists and quality storytelling, La Mante shows serial killer Jeanne Deber as she's asked by the Paris police commissioner to cooperate in catching someone who is copying her crimes decades after her imprisonment.
Worthy of binge-watching and the bearer of an impressive soundtrack, this show delivers drama and suspense impeccably. Don't miss it if you're into mystery thrillers!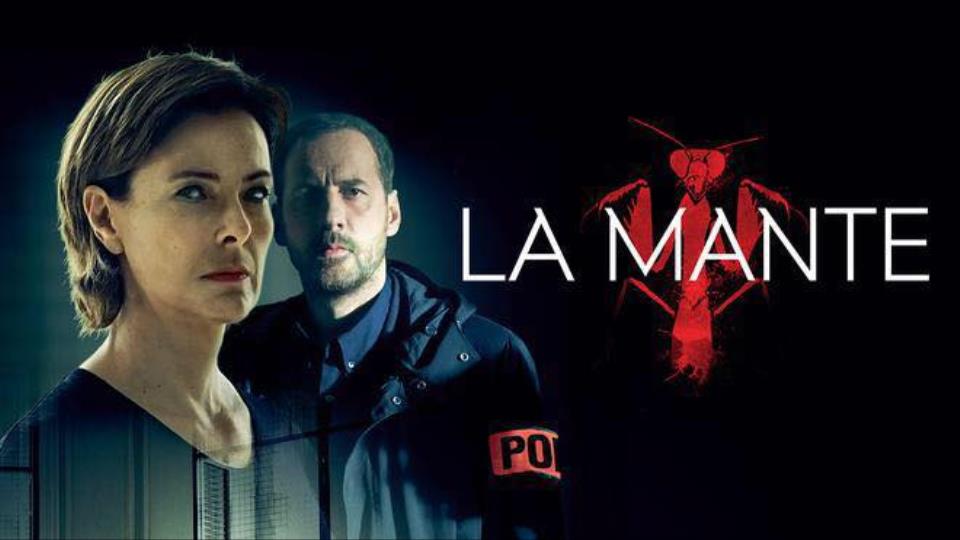 10. The Adventures of Tintin (Les Aventures de Tintin)
An absolute French classic, out of all the French shows on this list, The Adventures of Tintin probably requires the least introduction. This animation series is perfect for comic book fans.
Besides working on your listening skills, you'll also learn about an iconic part of French culture.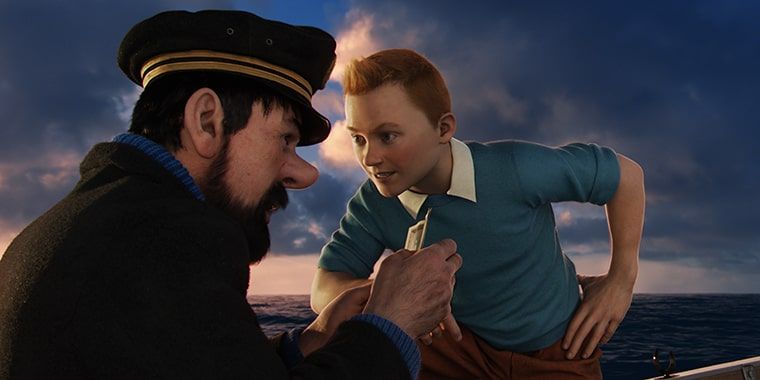 11. The Forest (La Fôret)
Let yourself be captivated by this engaging six-episode miniseries that offers you crime drama spoken in French at some of its best.
La Forêt revolves around the disappearance of a teenage girl in a forest nearby Ardennes, a small town in Belgium. As the police begin to look for her with the help of a concerned teacher, this unlikely team uncovers some unsettling small-town secrets.
You'll find this show interesting if you're into dark police series.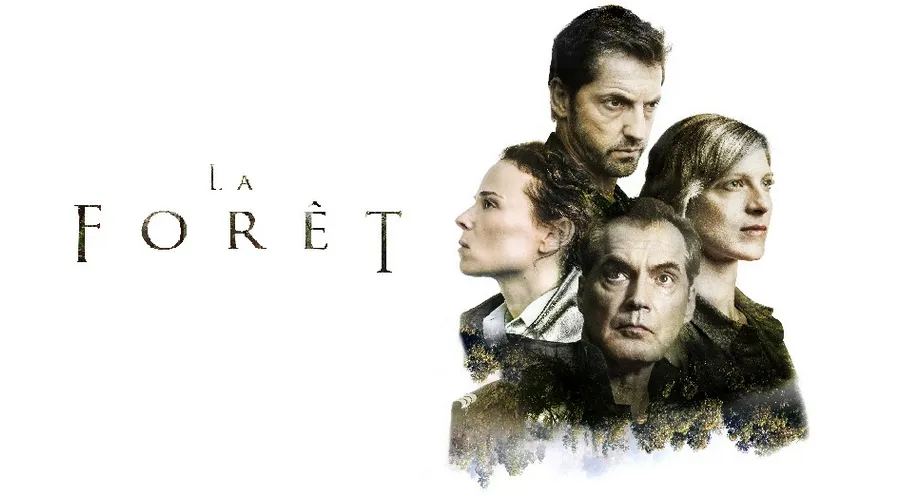 12. Nailed It, France (C'est du Gâteau)
This French series is in fact a reality TV cooking show with a twist!
It takes on three contestants as they compete to recreate complex desserts. The catch? The participants are all amateurs who are known to be very poor at baking.
Watch these "chefs" as they attempt to bake their way to victory. Apart from guaranteed entertainment, this show will teach you some cooking and baking vocabulary.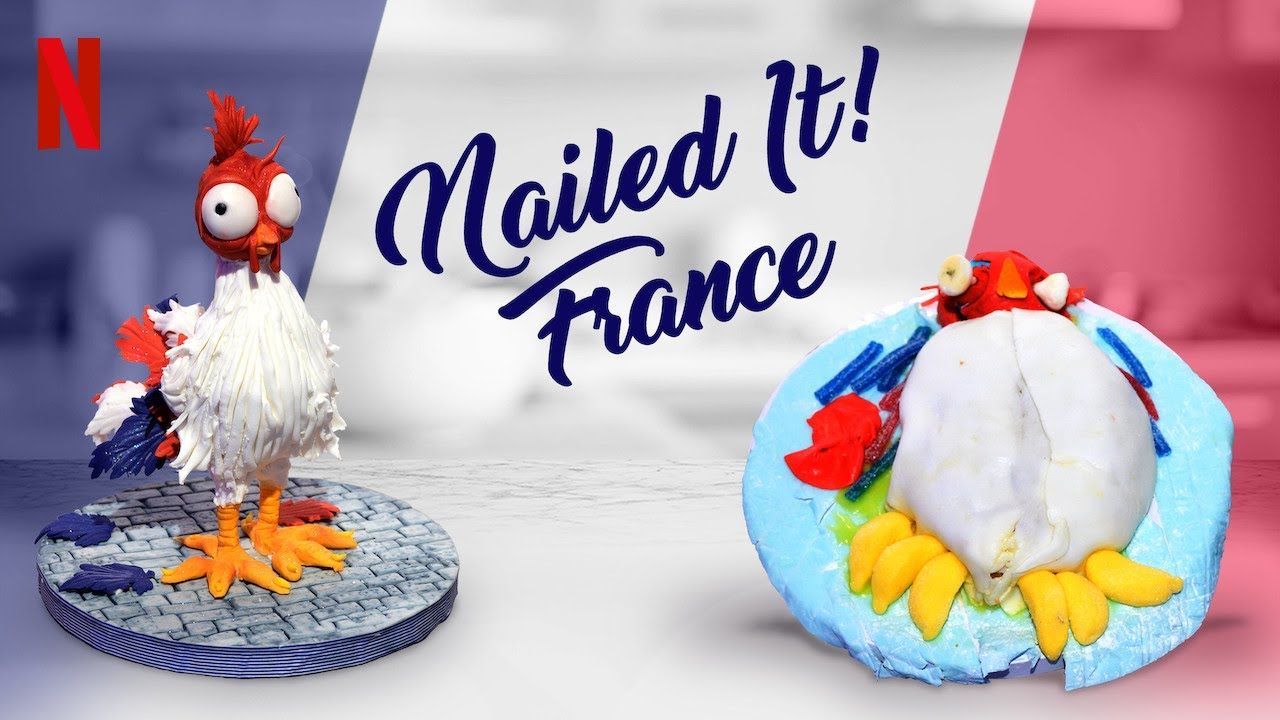 13. Marseille
Set in the Mediterranean port city of Marseille, in the south of France, this political drama stars Gerard Depardieu as the mayor of Marseille.
Despite having received mixed reviews, this French TV show might be for you if you're a fan of his work. It will teach you vocabulary surrounding politics and crime, particularly in the famous city of Marseille.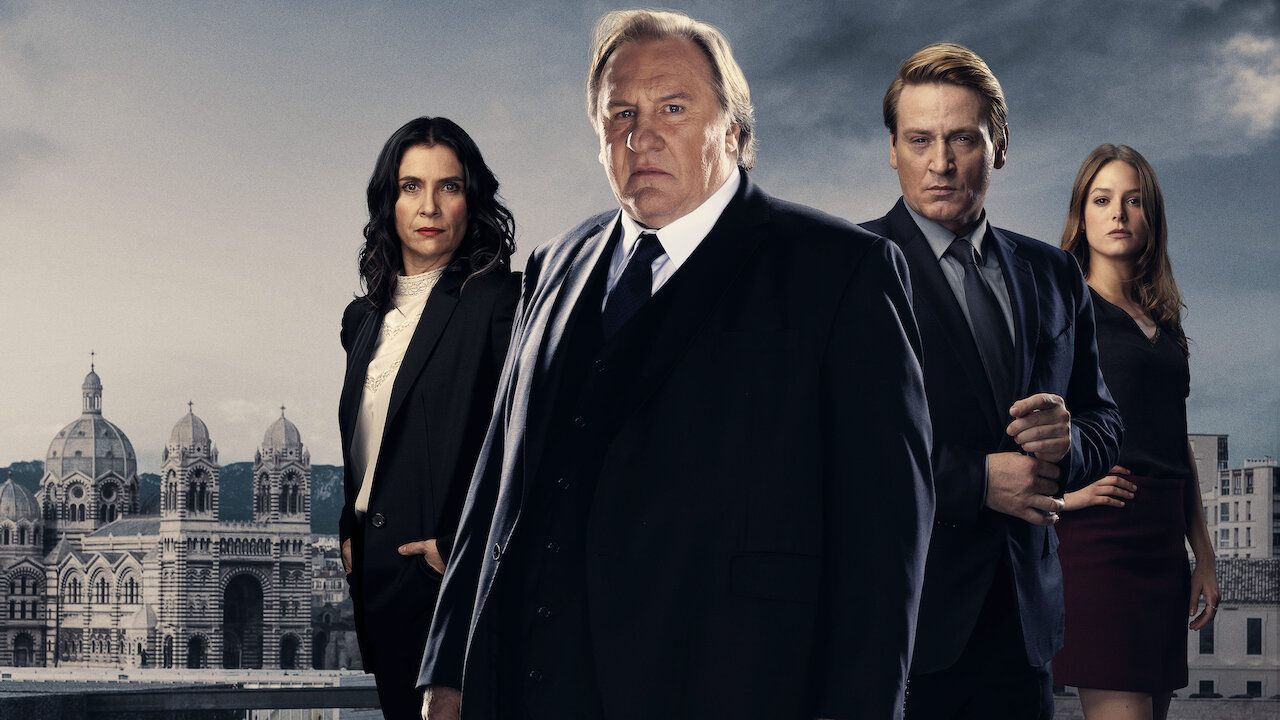 14. The Chalet (Le Chalet)
Le Chalet is a crime thriller series set in the French Alps, which provides the perfect scenery for a dark yet gripping French adventure.
A group of childhood friends gathers in a remote chalet for a reunion. After a secret from the past comes out, they find themselves in danger.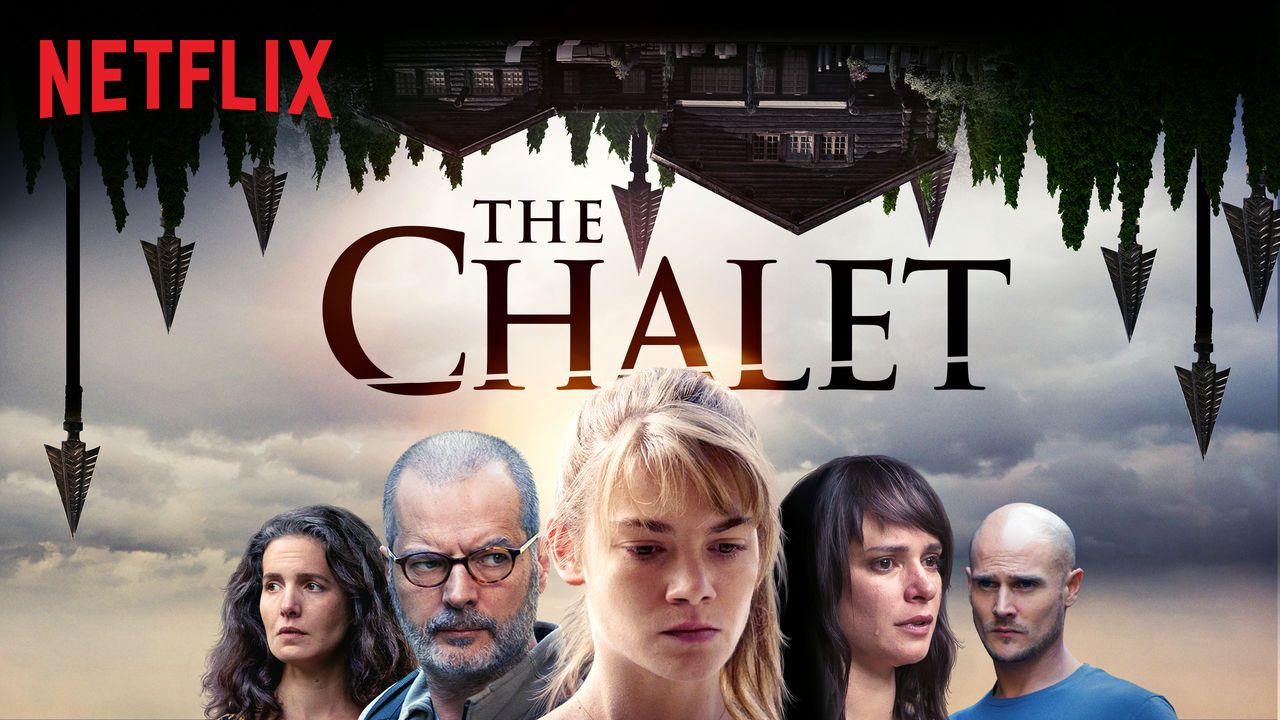 How to Learn French with TV
We've outlined a few helpful steps to guide you in improving your French language skills, which you can also use to learn other foreign languages.
1. Choose a TV show that you're interested in
One of the perks of learning French by watching TV shows is that it makes language learning enjoyable and fun.
After all, what would be the point of watching a French Netflix show if you weren't interested in it? Pick a show that you'll be eager to watch and make your journey towards speaking French the smoothest possible.
2. Watch the show consistently
If you follow step one, this shouldn't be too much of a challenge. Consistency is key when it comes to learning French, or any other language.
💡
Watch French series from the comfort of your own home on a regular basis. As you watch the characters speak in their native language, you'll be training your ear to become accustomed to listening to spoken French and its rhythm, sounds, etc.
Nonetheless, it'll take consistent exposure to reach fluency.
3. Start with English subtitles
If you're a beginner, start by watching the French Netflix shows of your choice with English subtitles. That'll help you follow the plot without getting lost while still getting used to the French language and its phonetics.
On the Lingopie platform, you'll find interactive subtitles that will assist you even further in learning French. You'll have access to features such as on-screen transcription, exercises to practice your pronunciation in real-time whenever you come across a word you think might be useful or even changes in the speed of dialogue.
So, if you're looking to be even more proactive as you watch French shows, step it up and give Lingopie a try.
4. Make note of new words and expressions
Make sure you don't forget to write down new vocabulary as it comes up. This exercise will help you make your learning active rather than solely passive, which means you'll be truly optimizing your learning.
💡
You can even learn grammar rules by seeing them used in context by native speakers. Write down any sentence structures or verb forms that call your attention so that you can absorb them more easily.
5. Move on to French subtitles
Lastly, try a few episodes with French subtitles only. In doing so, you'll be practicing your reading and writing skills since you'll be matching the sounds to their written equivalents.
However, if you're not there yet but would still like to take the next step, check out the dual subtitles feature on Lingopie, whereby you'll see both the English version and the French version of the subtitles on-screen at once. That way you can benefit from reading both at the same time.
Eventually, you'll be able to let go of subtitles altogether. Imagine that!

Get started: Learn by Watching French TV Shows
Today we've given all of you dedicated French learners and enthusiasts a list of the 14 best TV series on Netflix that will support you as you learn French.
Choose the French TV shows that intrigue you the most and join a community of French speakers who learned French online by binge-watching Netflix shows.
Watching French TV shows will help boost your listening comprehension, as well as other linguistic skills. Make use of the simple steps we've laid out and take your language practice to the next level.
With a free trial on Lingopie, you'll gain access to even more French TV series to learn French and incredible features to optimize your language learning.
Et voilà... You don't have to move to France to learn French!