So, you're learning Spanish and you're a keen music lover. Great news, now you can combine your favorite pastime with your studies and learn Spanish with music!
By listening to Spanish musicians, you can immerse yourself in the language, as well as various Spanish and Latin cultures, and absorb the vernacular.
Read on for some great Spanish-language music recommendations, from the up-and-coming to what's hot right now and the classics that never die - we've got it all laid out for you.
But first, let's look at how you can use Spanish-language music to develop your foreign language skills.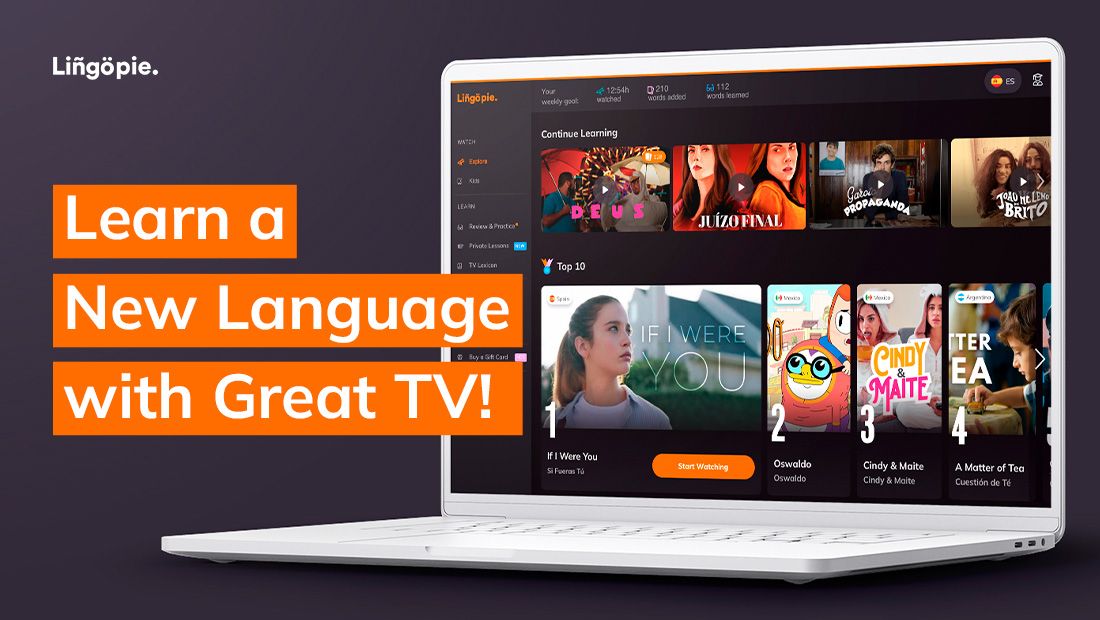 Table of contents:
Learning Spanish With Latin Music
Listening to Spanish music from Spain and South America exposes you to new words and phrases that are often casual or colloquial in nature. You can pick up slang terms and even regional curse words from engaging with European Spanish and Latin music.
As you learn the lyrics to a song, you unconsciously develop an understanding of sentence structure, grammatical tenses, idiomatic phrases, and other useful language building blocks. Moreover, you can sing aloud to develop your fluency and practice your best Spanish accent.
Spanish learners can gain a lot of insight from Latin music - not only into the language but also into pop culture, different values and belief systems, and the complex, diverse Spanish-language music scene that spans continents.
How to Learn Spanish With Music
The trick to learning through music is to discover your favorite Spanish singers, songs, and Latin music genres. The more you enjoy the music, the more it will resonate with you, which is key to learning and remembering.
If you are listening to classic Spanish pop music like Jennifer Lopez and Enrique Iglesias, you should always try to listen to the Spanish version of any hit song, rather than the English version you may be more familiar with.
When you are listening to Spanish songs, note down any useful or interesting vocabulary for later use. On top of that, read the lyrics as you listen, watch music videos, read about the inspiration behind the music, and try to delve deeper into the meaning and cultures behind it.
The more you can appreciate the Latin music industry and its various roots and inspirations, the more you stand to learn.
Sing your way to fluency with great Spanish songs on Lingopie music.
Up-and-Coming Spanish Artists
If you aren't sure where to start on your journey into the Spanish and Latin musical scene, why not discover some new talent?
Quevedo
Spanish singer Quevedo is a recent addition to the Spanish trap and reggaeton music world. His songs Punto G, Playa Del Inglés, and Vista al Mar are very popular at the moment.
Quevedo gained recognition in 2022 with the song Bzrp Music Sessions, Vol. 52, a collaboration with Argentine record producer Bizarrap. This single was the first song by a Spaniard or an Argentinian to reach the number one spot on Spotify's global top 200.
Omar Apollo
The youngest son of Mexican parents, Omar Apollo is an up-and-coming American R&B/pop artist who sings in Spanish and English. His songs En El Olvido, Dos Uno Nueve, and Frío are the definition of easy listening, accessible Latin pop.
Apollo's musical career began to take off in 2020, and in 2021 he was featured on C Tangana's song Te Olvidaste. C Tangana is another great solo artist for learners as his rap/pop music is also accessible for beginner and intermediate learners.
Angela Alvarez
On a very different note, you can check out Angela Alvarez, the oldest person to ever win the Latin Grammy award for Best New Artist at age 95 in 2022. Alvarez is a Cuban-born American singer, whose song Quiéreme Mucho was featured in the 2022 remake of Father of the Bride.
Her traditional, soulful sound is both melancholy and oddly uplifting. Listen to Alvarez and let the gentle sound of Cuban music wash over you.
Latin Pop: Hot Right Now
If your main goal is to keep up with Spanish and Latin pop culture, you will want to know what everyone in the Spanish-speaking world is talking about right now.
Rosalía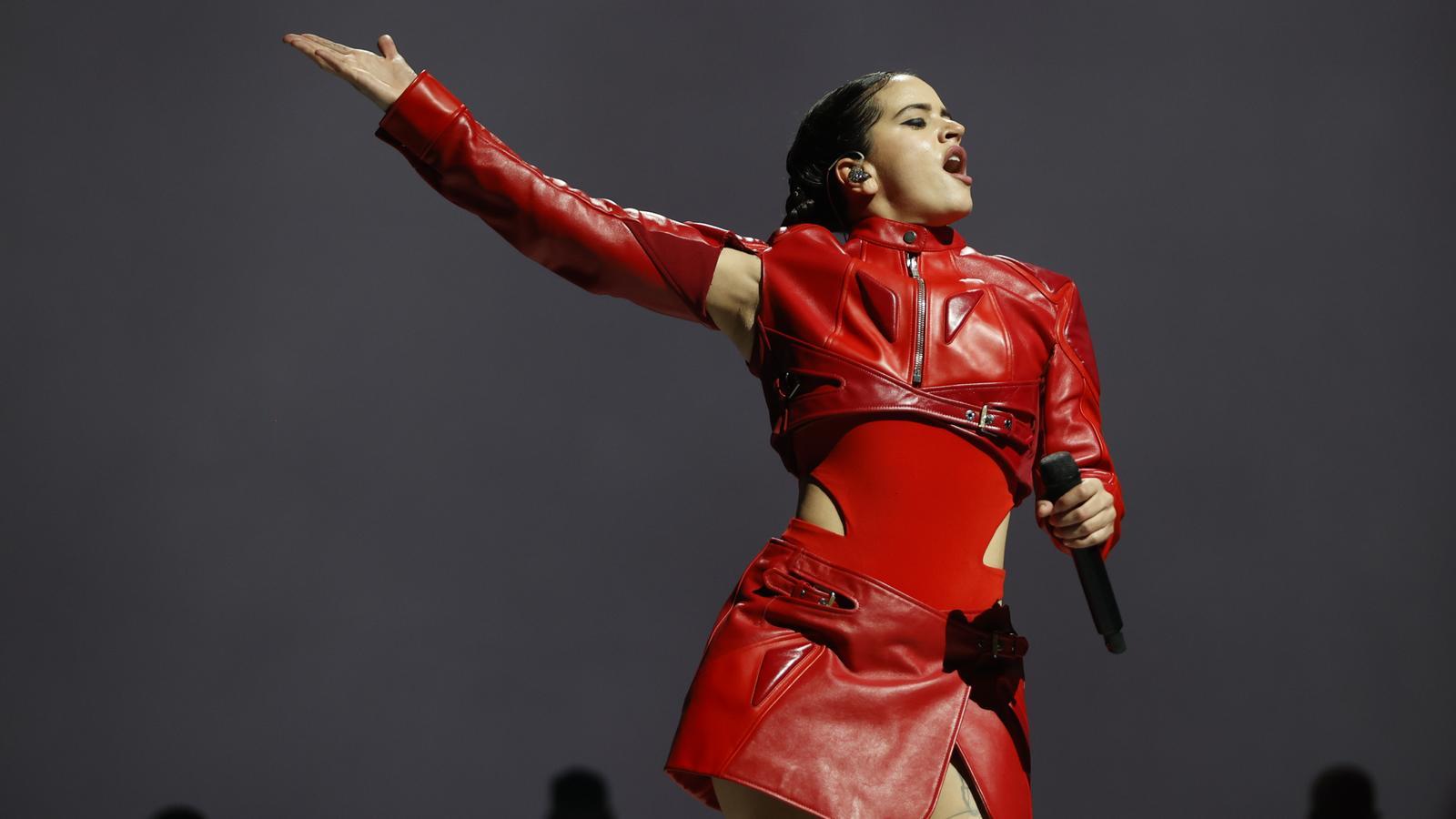 Spanish singer-songwriter Rosalía, whose most famous song is probably Malamente, has reimagined Flamenco music by mixing it with elements of pop and hip-hop. The Flamenco singer began composing music in school and rose to fame at a young age with her 2017 debut album, Los Ángeles.
Rosalía has since been nominated for 23 Latin Grammys and won 11. Southern Spain is well known for flamenco music based on traditional Andalusian folklore, but Rosalía's unique take on the traditional sound has spawned controversy, as some Spaniards feel the northern star is appropriating a culture that isn't hers.
Whatever your take on Rosalía, one thing is for sure. Everyone in the Spanish-speaking world is talking about her.
Bad Bunny
Bad Bunny, whose music straddles the genres of reggaeton and Latin trap, is one of the best-selling Latin artists in the industry. His hit songs include Me Porto Bonito, Tití Me Preguntó, and Yo Perreo Sola, all of which have enjoyed international success.
Bad Bunny's first album, X 100pre, released in 2018, was ranked number 41 on Rolling Stone's list of the 100 Best Debuts Albums of All Time.
If you are in a club in Spain or Latin America, you are sure to hear some of the popular songs from his latest album, Un Verano Sin Ti, released in 2022.
Shakira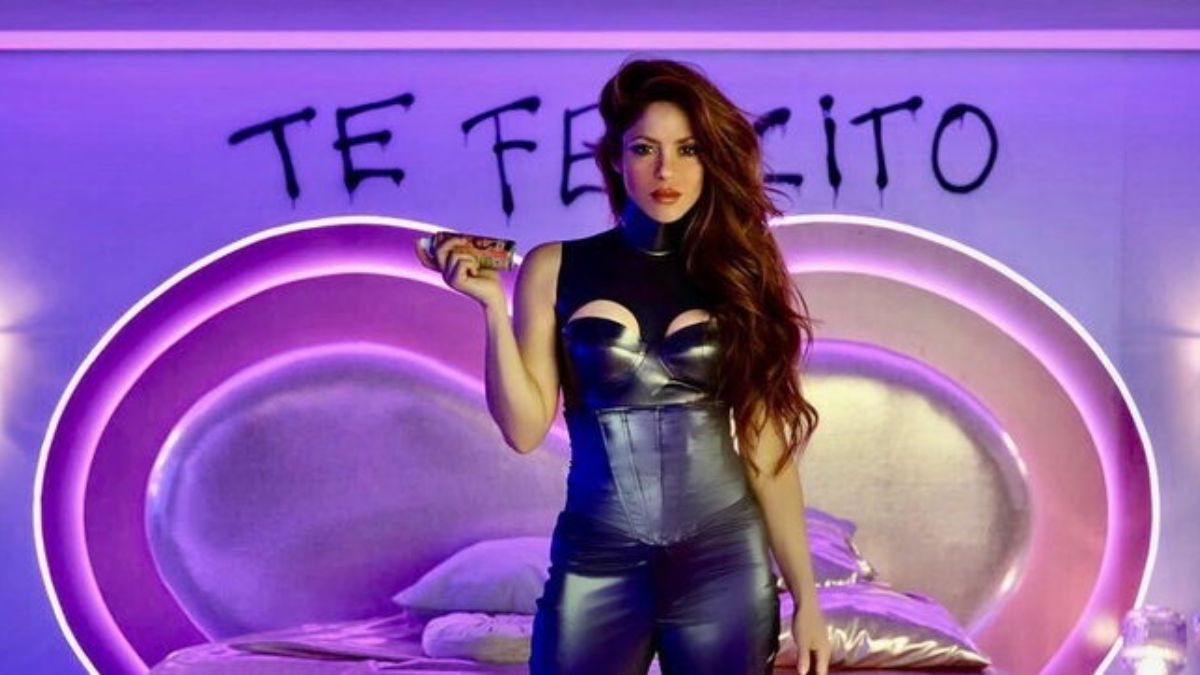 Shakira's music needs no introduction, as she is known the world over, by Spanish speakers and non-Spanish-speakers alike. The Columbian pop icon's biggest hits include Hips Don't Lie, Waka Waka (This Time for Africa), She Wolf and Did It Again.
In 2022, Shakira released popular hits Te Felicito and Monotonía, proving she's still got it. Then, in 2023, she collaborated with Argentine music producer Bizarrap on the single Shakira: Bzrp Music Sessions, Vol. 53.
This explosive new song is a diss track about Shakira's ex-boyfriend, Gerard Piqué, who left her for a woman half her age. Since its release on January 11th, it has become the fastest Spanish track to make 100 million views on YouTube.
Shakira has won 12 Latin Grammy awards in total and this number is only expected to grow as she continues making music that breaks the internet.
Honorable Mentions
Daddy Yankee, whose hit songs include Con Calma and Gasolina, is a big name in Spain and around Latin America right now. His third studio album, Barrio Fino, is one of the top Latin albums of all time in terms of sales.
Rauw Alejandro has collaborated on huge hits with Shakira, Bad Bunny, Chencho Corleone, and J Balvin, among others. He is known by some as the King of Modern Reggaeton.
Celia Cruz was a Cuban-American Salsa/ Guaracha singer, and one of the most popular Latin artists of the 20th century.
Juanes, Maluma, and Karol G are yet more well-known Latin pop and reggaeton stars, so if you are still looking for just the right sound, check them out on Spotify.
Spanish-Language Music: The Classics
Jennifer Lopez
Of course, no list of classic Latin/ Spanish singers is complete without JLo. Her 2007 album Como Ama Una Mujer was recorded entirely in Spanish and produced by legendary singer-songwriter Marc Anthony.
Check out Qué Hiciste and Me Haces Falta from this famous Spanish-language album.
Luis Miguel
Puerto Rican-Mexican musician Luis Miguel was the best-selling Latin artist in the 1990s. Sometimes referred to as the Sun of Mexico, he is still well-loved among Mexicans and the rest of the Spanish-speaking world today.
His most famous songs include Por Debajo de la Mesa and La Incondicional.
Julio Iglesias
Pop icon and father of Enrique, Julio is the other Iglesias who made it big. In fact, before Enrique ever broke out into the music industry, singer-songwriter Julio's music career paved the way for Spanish artists.
With the perfect voice for love songs, Julio is known as the most commercially successful Spanish singer/songwriter in the world. Listen to Me Olvide De Vivir and Con la Misma Piedra for a taste of his honeyed tones.
The multi-talented star also played professionally for Real Madrid until a serious car crash injury cut short his football career!
Songs That Shaped the Spanish Music Industry
Legendary Spanish singer Marc Anthony is the top-selling tropical salsa artist of all time, and his 2013 song Vivir Mi Vida enjoys international fame.
In 2015, Nicky Jam and Spanish singer-songwriter Enrique Iglesias teamed up to sing El Perdón, an earworm that spread far and wide, beyond the Spanish-speaking world.
Then, in 2017, J Balvin and Willy Williams took the music industry by storm with their song Mi Gente. This is one of those songs that everyone knows, even if they don't realize it.
Spanish Rock Music
La Oreja de Van Gogh is a Spanish band with a gentle pop-rock style. In 2007, lead singer Amaia Montero left the band to explore a solo career. The Spanish pop singer has since released music in Catalan, Basque, Italian, French, and Spanish.
Learners can also explore the various studio albums of Spanish pop-rock band El Canto del Loco for an early-2000s pop-rock sound.
Traditional Sounds
Flamenco singer Camarón de la Isla, born in San Fernando, in the very south of Spain, was one of the best traditional Spanish singers of all time.
Meanwhile, Montserrat Caballé, famous for her pure, ethereal voice, was a Catalan operatic soprano. Her musical prowess survives her, as well as her diva reputation.
Finally, Lola Flores, born in Jerez De La Frontera, Spain, was a folk singer who explored the genres of Copla, Flamenco, and Ranchera.
FAQs: Language Learning with Spanish and Latin Music
Who is the most popular Spanish singer?
Undoubtedly one of the most famous Spanish musicians is Enrique Iglesias, whose 1998 hit Bailamos remains one of his most iconic of the last generation. But if we are talking about artists who are topping the charts right now, look to Rosalía, Quevedo, Rauw Alejandro, and Karol G.
Does learning languages through music really work?
Yes, language learning through music absolutely works! Your brain naturally retains information better when it is set to a rhythm or it rhymes. Moreover, by learning lyrics and singing along, you develop fluency, pronunciation, and confidence in speaking.
Check out this simple guide to learning a language through music with Lingopie.
Who are some iconic artists from Spain and Latin America?
One of the most famous Hispanic singers alive today is Puerto Rican singer-songwriter Ricky Martin, who sang Livin la Vida Loca, among other huge hits. Then there is international superstar JLo, Colombian icon Shakira, and 80's Latin pop queen Gloria Estefan, among others.
Arguably, one of the most famous modern Spanish singers is Rosalía, but there is some controversy as to whether or not she should be included in the Latin Grammy awards and music scene.
What is Spanish-style music called?
There are many genres that make up the Spanish/ Latin music catch-all category.
Spanish musician Enrique Iglesias is a great example of Latin pop, Bad Bunny is hot right now in the reggaeton/ Latin trap scene, Odisseo is a Mexican indie rock band, and then there is a huge range of traditional Latin sounds, such as Bachata, Salsa, Merengue and so on.
If you love reggaeton, here is a list of the top 10 reggaeton songs for language learners.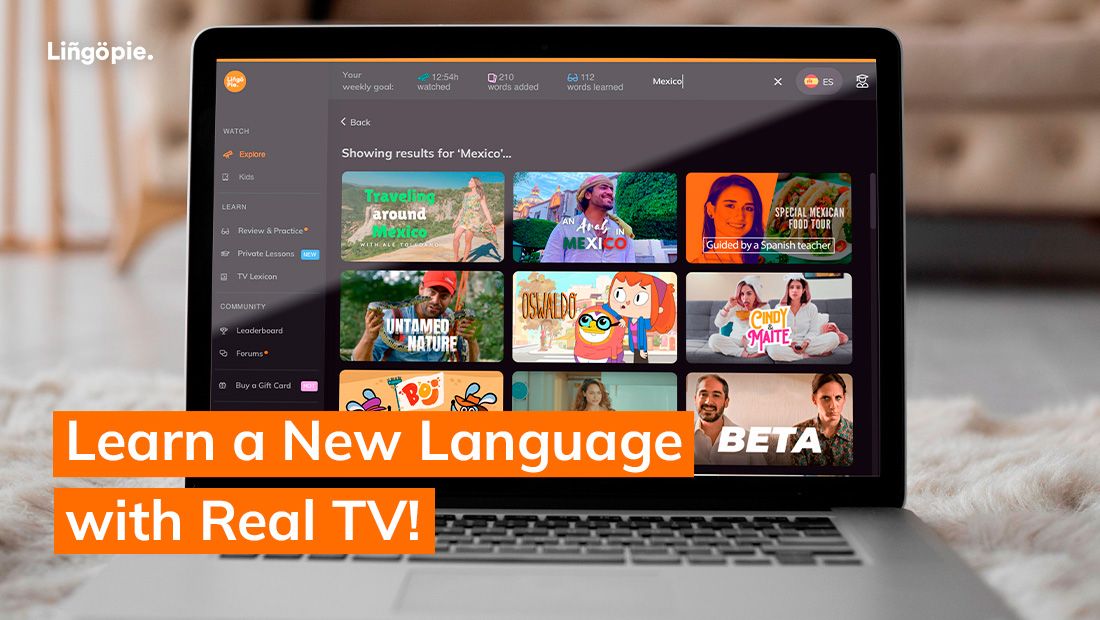 Summary: Learn Spanish with Popular Spanish Music Artists
All music lovers and language enthusiasts can learn a lot from Spanish/Latin music. For one thing, this is great natural exposure to the Spanish language. And on top of that, music is a gateway into different cultures, ideas, and regional words and phrases.
No matter what your taste in music is, there is a Latin music genre just for you. We have explored some up-and-coming Spanish singers, modern superstars, and undying classics, so have a look online and find the Spanish music style for you.
The more you engage with Spanish-language content, the more you'll learn.
Visit Lingopie, the streaming service that offers great-quality content in 8 popular languages to kick-start your learning journey.