Spanish popular music has swept the globe in recent years and it is loved across Europe, the Americas, and beyond.
If you love listening to Spanish pop and reggaeton music, you might just be learning the language without even realizing it!
See also: What is the Best Way to Learn Spanish?
Today, we are going to talk about one of Spain's most well-known and influential musical artists; Rosalía. We will break down some of the themes in her songs and explore her cultural significance for Spanish and Latin people.
But first, let's look at the Spanish language and why listening to music is a great learning method.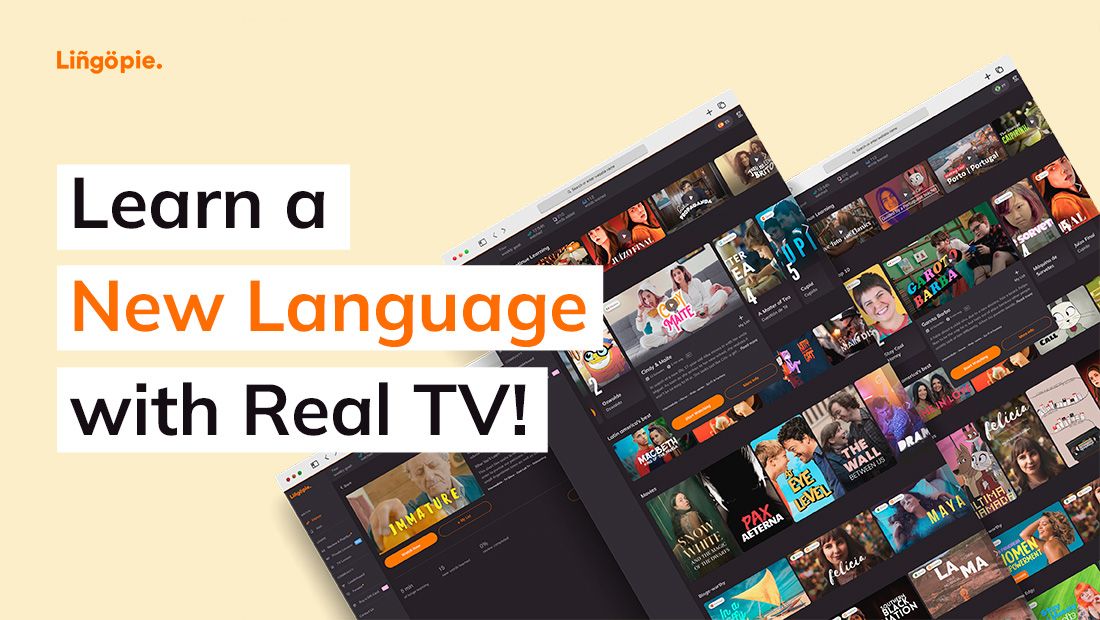 The Spanish Language: A Brief Introduction
The Spanish language is a Romance language that was born from Vulgar Latin spoken during the period of the Roman Empire.
The language has its roots in Spain but spread to parts of North Africa, as well as North, Central, and South America during the colonial period.
Nowadays, Spanish is one of the most spoken languages in the world and there are many dialects of Spanish spoken across the globe. With the diversity of the peoples and cultures associated with the Spanish language comes a huge variety of Spanish music.
From Latin pop, hip-hop, and jazz to reggaeton and flamenco, the many genres of Latin music are diverse, rich in culture, and meaningful to the people who claim them as their own.
Today, we will look at flamenco music in more detail and touch on some of the controversies surrounding Rosalía's use of this genre.
Learning Spanish with Music
Now, let's jump into learning Spanish with music, a method supported by the language learning platform, Lingopie.
Listening Comprehension
As you listen to a song over and over again, you pick out more of the lyrics. If you are learning Spanish, this process will be made easier, as you have some understanding of the vocabulary and sentence structure.
If you are brand new to the Spanish language, you can look up the lyrics in your mother tongue and get to know the context. From there, you can start to pick out odd words and determine their meaning based on your knowledge of the lyrics in your own language.
A great tip is to read the Spanish lyrics as you listen to Rosalía to make the music more accessible. This will lead to deeper and easier comprehension.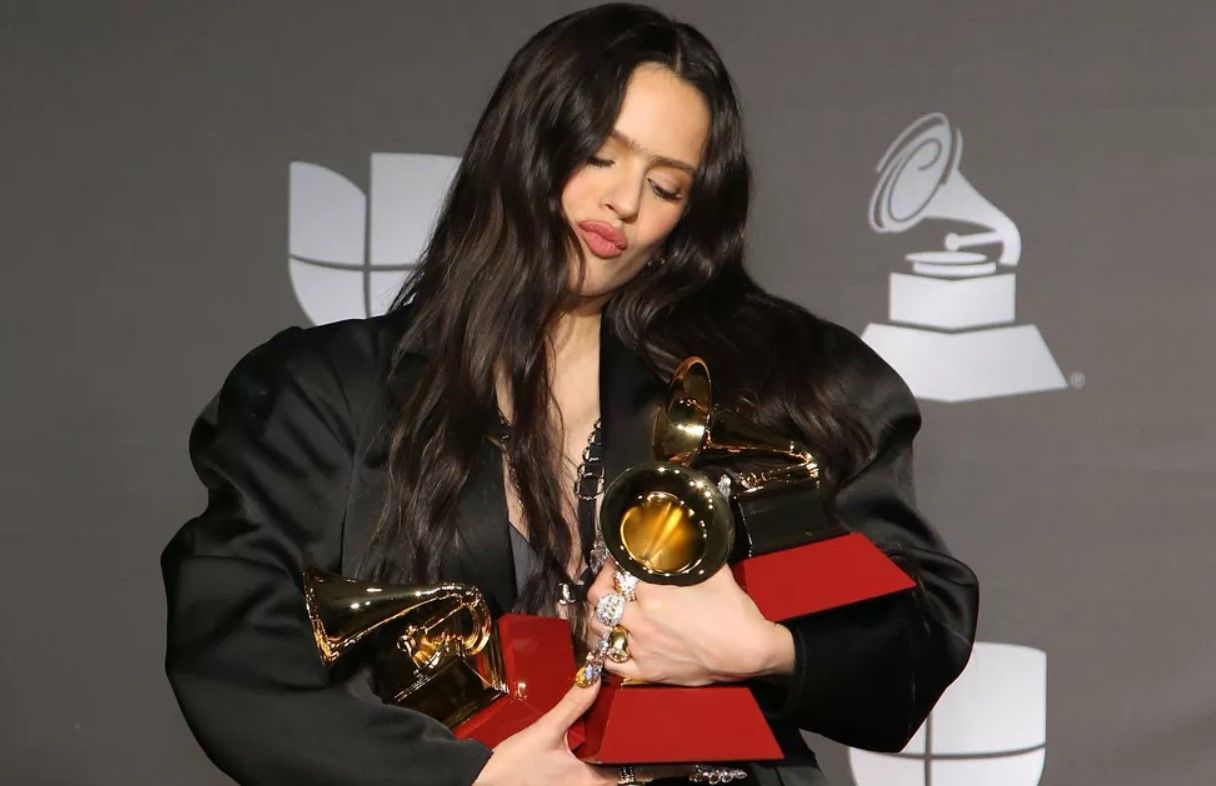 Culture and Traditions
You can learn a lot from music, beyond the language itself. You can also gain insight into an artist's culture, beliefs, and traditions.
Watch Rosalía's videos and get to know the meaning behind her lyrics to learn about her life and Spain itself.
Rosalía says she uses "the Spanish cultural imaginary" in her videos and shows. The visuals symbolize her upbringing and identity as a Spanish woman.
Spanish songs will teach you about different Spanish and Latin American cultures and help you to keep up with current popular trends in Latin American and Spanish society.
Pronunciation Practice
Once you have worked on your comprehension of the lyrics, you can start to sing Spanish songs aloud. This will improve your capabilities and confidence when it comes to speaking.
You will also naturally develop your fluency and pronunciation by singing aloud. You can copy the inflictions, tone and accent Rosalía has in her music to sound as natural and authentic as you can.
A great method for pronunciation and fluency training is to record yourself speaking or singing lyrics and listen back to the audio. You can spot your mistakes or certain words that need more practice.
Why You Should Learn Spanish with Rosalía
Her Influence
Rosalía is a powerful female artist who has taken the Spanish music industry by storm in recent years. Everyone in the Spanish-speaking world is aware of her. Many of these people also have strong opinions about the singer.
Rosalía performed 'Juro Que' and 'MALAMENTE' at the 62nd Grammy Awards, marking the first instance of a Spanish female artist performing at the gala.
The same year she was nominated for a best new artist award. She was the first nominee of this category recognized for music recorded entirely in Spanish.
Her Music is Accessible
Her music is accessible to most learners, as it is fairly easy listening. Moreover, she combines genres so there is something for almost everyone. Rosalía particularly leans into the pop, hip-hop, flamenco, and reggaeton genres.
Learn About Spanish Society
Finally, Rosalía is known for being outspoken about current affairs and social injustices. By following her life and career, you can keep up with Spanish political views and trending issues in Spain.
She always highlights the importance of women in positions of power. She has an all-woman support team, which includes her manager Rebeca León, her mother, and her sister Pilar, better known as the stylist Daikyri.
Rosalía also famously tweeted "fuck Vox", which is the far-right political party in Spain.
Rosalía: The Meaning Behind the Music
Now, let's unpick the themes explored in Rosalía's songs.
The singer told Vogue España "yo siempre intento dar, dar y dar; crear; compartir" ("I always try to give, give and give, create, share"). By listening to her sing, you get a window into her truth.
Los Ángeles
Rosalía's first album, Los Ángeles, was released in 2017. It is a concept album and its structure mimics that of a flamenco artist's debut. The central theme is death.
Rosalía got to play with her flamenco voice and experimental style in this debut. She worked on the album for two years with Raul Refree, a Catalan producer and guitar player. Los Ángeles got her a Latin Grammy nomination for the best new artist.
In the song 'Que se Muere', she sings about wanting to die with a loved one:
Que quiero morir/ yo contigo
"That I want to die/ with you"
And in 'Catalina', she tells the story of a dying woman:
Que bien tú sabrás que me estoy muriendo/ Y te pi'o y te encomiendo/ Que llames a un escribano
"And you know very well that I am dying/ and I ask you and I entrust you/ call a notary".
El Mal Querer
Her second studio album, which came out in 2018, was a high-concept reinvention of flamenco that she began working on in school. Rosalía uses flamenco acoustic guitar, vocals, and rhythmic handclaps to create a flamenco sound, but augments this sound with influences from other genres, like electronic and hip-hop.
In the opening track, 'MALAMENTE', Rosalía tells the story of a woman in a toxic relationship who knew something bad was going to happen:
Ese cristalito roto/ Yo sentí como crujía/ Antes de caerse al suelo/ Ya sabía que se rompía
"That broken cristal/ I felt how it crunched/ before falling to the floor/ I already knew it would break"
This theme continues throughout the album, and in the final track, 'A NINGÚN HOMBRE', she sings:
Solo Dios puede juzgarme/ Solo a Él debo obediencia/ Hasta que fuiste carcelero/Yo era tuya, compañero
"Only God can judge me/ only to Him do I owe obedience/ until you were a jailor/ I was your companion."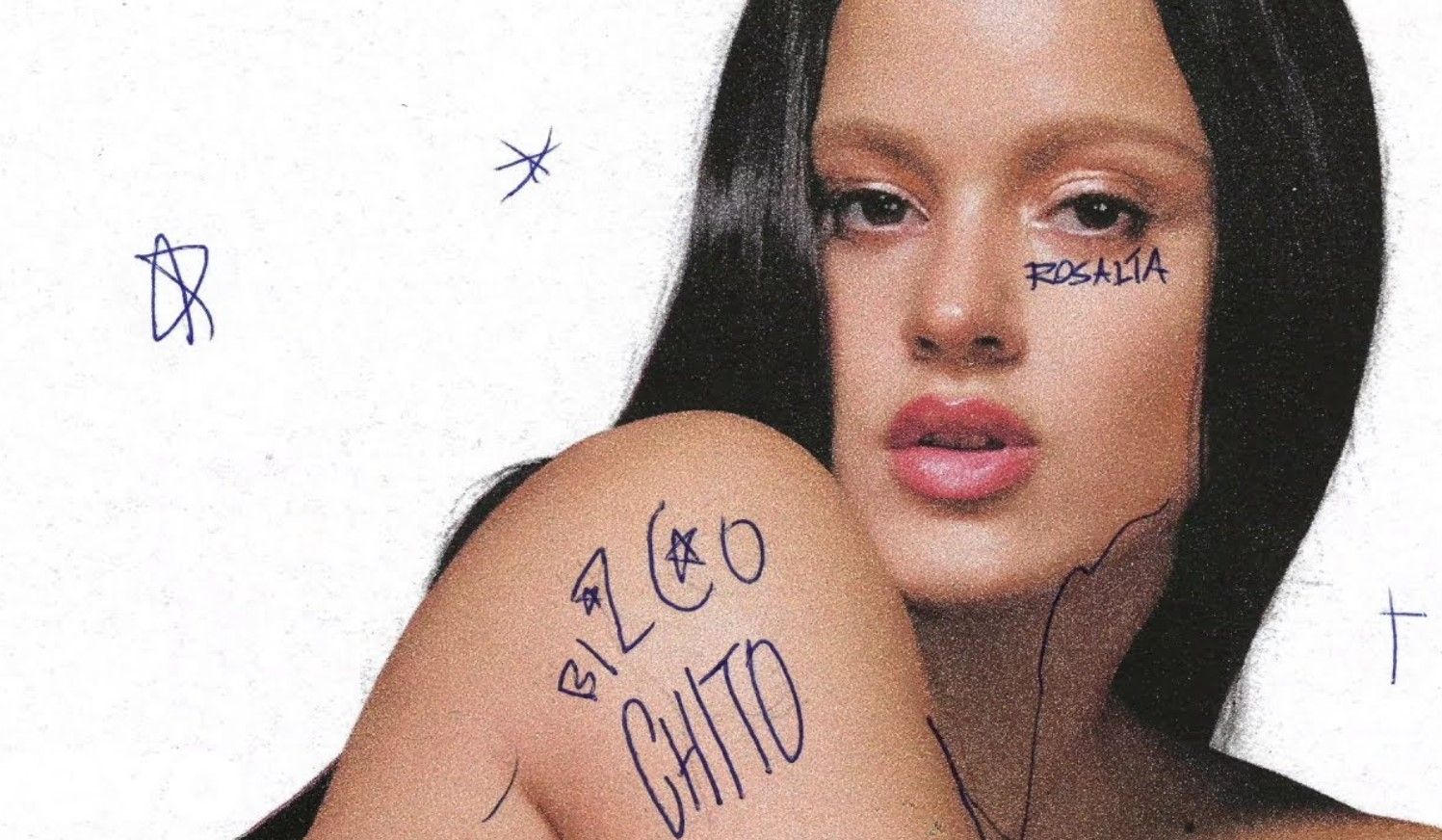 Motomami
The pop/flamenco singer released her third album, Motomami, in March 2022. It won a Grammy Award for the best alternative music album.
She said that Motomami is her most confessional and vulnerable album, exploring themes of transformation, sexuality, heartbreak, celebration, spirituality, self-respect, and isolation.
She sings about a broken relationship in 'Candy':
No me has olvidao/ Ya no te quiero como antes/ Me rompiste, pero solo en parte
"You haven't forgotten me/ I don't love you like I used to/ you broke me, but only partly"
And homesickness during the pandemic in 'G3 N15':
¿Me perdonarás/ Lo que me he perdí'o?/ Son dos años ya/ Tú ya tienes die'/ Los once está' en camino/ ¿Eras de ojos cielo'/De ojo' azul marino?
"Will you forgive me/ for what I have missed?/ It's two years now/ you're already ten/ eleven is on the way/ were your eyes sky blue/ or aquamarine blue?"
One thing is for sure; Rosalía knows how to write a lyric! We can only hope the singer is working on a new album right now!
Controversies: Rosalía and Latin Music
Her Use of Flamenco
Rosalía attended Catalonia College of Music, where she was trained by the decorated flamenco singer Chiqui de la Línea.
Some critics have voiced concerns over Rosalía, a Catalan artist and a northerner, taking so much liberty with this music genre that was born from the influences of Jewish, Romani, and Moor peoples in the south of Spain.
Her love of flamenco is seen by some as cultural appreciation and by others as cultural appropriation. Rosalía told El País that "music doesn't have an owner" when asked about the flamenco genre.
She grew up in an industrial area and loved flamenco from an early age, and says all those cultural elements of her early life are featured in her music. Rosalía uses images of truck drivers and religious imagery to paint a picture of her life and enhance her own radical approach to music.
Her Recognition by the Latin Grammy Awards
Rosalía's song 'MALAMENTE' got five nominations at the 2022 Latin Grammy Awards, and won two. Her presence at the Latin Grammys received criticism, as Rosalía is from Catalonia, which does not make her Latina.
Rosalía has won 13 Latin Grammys in all, including the 2019 and 2022 Grammy for best Latin rock, urban or alternative album, making her the first woman to win album of the year twice.
Regardless of how you feel about her use of flamenco or her involvement in the Latin Grammy awards, you cannot deny Rosalía's influence on today's society.
FAQs: Spanish Artist Rosalía
What inspired el mal querer?
Rosalía's second album, El Mal Querer, came out in 2018. The album was inspired by the medieval 13th-century feminist novel called Flamenca. El Mal Querer was critically acclaimed but faced some backlash as it took inspiration from gypsy and flamenco culture, neither of which are in Rosalía's background.
However, it also deals with issues of gender violence, and this has provided people with the opportunity to explore themes of toxic relationships. If you are looking for a Spanish-language album to sink your teeth into, this is a great starting point.
What does the 'Malamente' music video mean?
The 'MALAMENTE' music video, like the song, deals with themes of bad omens. You can see a strong flamenco influence in the red outfits worn by Rosalía in the video. The song introduces the theme of toxic relationships to the album El Mal Querer. 'MALAMENTE' won a Latin Grammy for the best alternative song.
Do Rosalía's music videos have English subtitles?
While Rosalía's music videos do not tend to have subtitles included, YouTube has a closed captions feature or you can search for lyric videos. If you want to watch the actual music video, you can also use the Spotify lyrics feature simultaneously for context, or else search the lyrics online and have them open next to the video.
Who has Rosalía collaborated with?
Rosalía collaborated with J Balvin on his chart-topping 2018 album, Vibras. Spanish rapper C Tangana, Rosalía's ex, co-wrote 8 of the 11 songs on El Mal Querer. What's more, Rosalía and Bad Bunny released 'La Noche de Anoche' in 2021, which received rave reviews.
The Oscar-winning film director Pedro Almodóvar also cast Rosalía in his 2019 film Dolor y Gloria ("Pain and Glory"), alongside Penélope Cruz and Antonio Banderas. She told Rolling Stone "Pedro is a good friend of mine."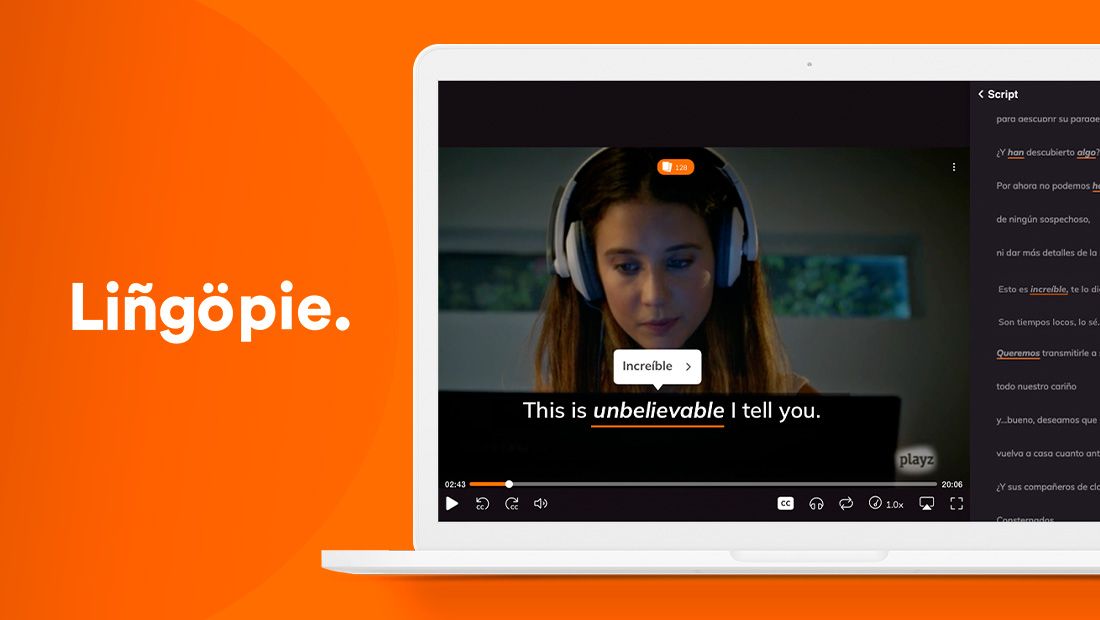 Summing Up: Learn Spanish with Rosalía
Hopefully, this brief look at the works of Rosalía has begun to answer the question "what is Spanish singer Rosalía singing about?"
We have looked at Rosalía's three albums, Los Ángeles, Motomami, and El Mal Querer, and touched on the central themes of each.
Moreover, we have discussed Rosalía's influences, her decision to be a modern flamenco singer, and accusations the singer-songwriter has faced of cultural appropriation.
Regardless of what you think, you have to agree that the singer is in the spotlight at the moment, and the more you know about her, the more you can learn about Spanish culture.
Remember, listening to Spanish music is a great way to work on listening comprehension, fluency, and pronunciation. Check out Lingopie Music for more language practice!