In this modern age of streaming platforms and big-budget international series, the plethora of excellent TV shows to choose from can be overwhelming.
From Spanish-language period dramas to Japanese reality TV, and everything in between, Netflix boasts some of the best and most surprising foreign-language shows out there.
See also: 9 Japanese Movies on Netflix for Japanese Learners
We will list 13 of our favorite shows in other languages and detail the synopsis and learning content for each. These shows vary in genre, language, and length, so there is something for everyone.
But first, let's look at how you can learn a different language by watching TV.
Learning Languages by Watching Foreign Shows
It's great news for all language learners who also love to sit back and relax with Netflix in the evenings that they can actually do this and call it learning!
When you watch a foreign drama, you actually inadvertently absorb the language while you enjoy the show.
This kind of natural exposure to high-quality content in a different language allows your brain to take in new vocabulary and grammar in context, which is a more effective and fun way to learn a language than studying grammar and word lists in isolation.
Nowadays, there are countless great quality international tv shows to choose from that were made in a foreign language for the consumption of people around the globe.
So, learning a language has never been easier or more fun. We will look at 13 TV series on Netflix for language learners, but you can also check out Lingopie for more awesome foreign language shows.
Lingopie is a streaming platform that boasts a range of shows and movies in 8 popular languages: French, Spanish, Italian, Portuguese, German, Russian, Korean, and Japanese. It is designed for language learners and offers interactive features to optimize language acquisition.
12 Shocking and Interesting Shows on Netflix
1. Old Enough!
Let's start with one of the most shocking and entertaining shows Netflix has to offer. This is a reality TV show from Japan in which toddlers, usually 3 to 6-year-olds, are sent on errands without their parents.
Followed by a camera crew, the toddlers have to complete tasks such as buying groceries and delivering packages, on their own. As they receive only verbal instructions - and are toddlers! - they often make mistakes.
Learning Content
Anyone can watch this show simply to be entertained, but learners of Japanese can also pick up useful vocabulary related to daily chores. Moreover, as the children are the central focus, this show is great for beginners, as kids tend to use simple language.
2. Cable Girls (Las Chicas del Cable)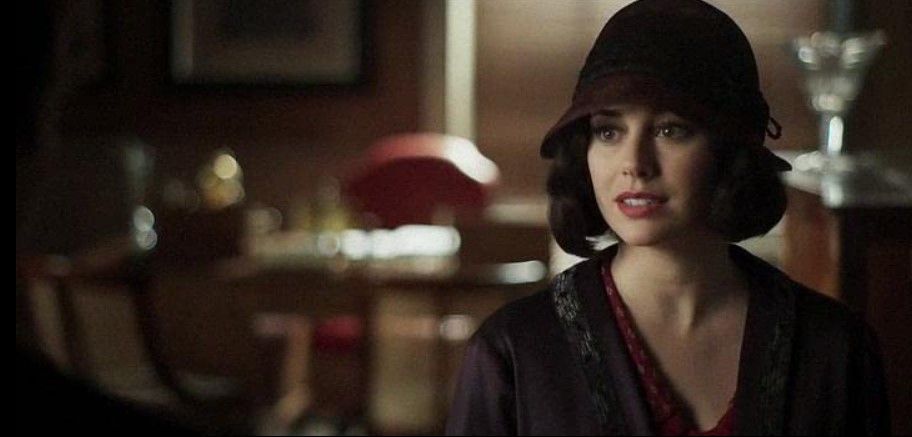 Cable Girls is a Spanish show about operators working in a telephone company in late 1920s Madrid. The first season introduces four working women and explores their restricted rights and the hardships faced by women in this time period.
The show has five seasons. By season 5 it is the late 1930s and our four main protagonists are dealing with the Spanish Civil War.
Learning Content
This show is ideal for beginner and intermediate Spanish learners. There is a lot of useful everyday language about home life, work, family dynamics, and money in Cable Girls. On top of that, you will learn a bit about recent Spanish history and the political dramas of the 20s and 30s.
3. Money Heist (La Casa de Papel)
One of Netflix's most popular shows ever, Money Heist, is a bank heist drama with a fantastic ensemble cast. Each main character is a criminal who goes by a code name, such as Tokyo, Denver, and Moscow.
The Professor, their organizer, concocts an elaborate plan for the team to rob the royal mint in Madrid.
The character development in Money Heist is incredible, as you go from being unsure of the main characters to loving and rooting for them, despite the fact they're technically on the wrong side of the law. One episode into the first season you'll be hooked!
Learning Content
Spain's Money Heist is the perfect show for Spanish-language learners who want to deepen their vocabulary and challenge their listening skills, as the characters can talk fast and shout or whimper lines of dialogue in dramatic moments.
You can also learn Korean with Money Heist Korea!
4. How to Sell Drugs Online (Fast)
For the German learners out there, this coming-of-age dark comedy is a good pick. When high-school outcast Moritz is dumped by his girlfriend, Lisa, he concocts a plan to get her back.
Moritz discovers Lisa has a newfound love of ecstasy, so he buys a huge amount of the drug intending to impress her.
When he is left humiliated at a party and in possession of a lot of ecstasies, Moritz decides to sell the drugs online. However, when Mortiz and his friend Lenny get in over their head, they have to deal with the consequences of large-scale drug trafficking.
Learning Content
The three seasons of How to Sell Drugs Online (Fast) will teach learners words and phrases related to drugs, but also practical everyday vocabulary about high school, romance, and friendships.
5. Squid Game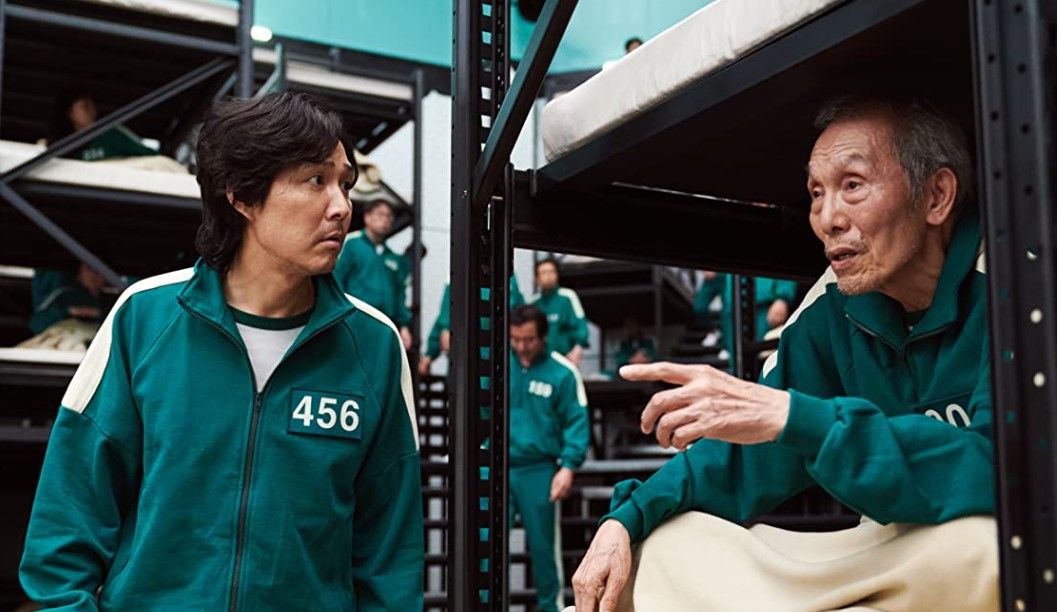 Squid Game became a worldwide phenomenon in late 2021 when it aired on Netflix. This show, made in South Korea, is a survival drama in which 456 people in significant debt are placed into a game to compete for a huge cash prize.
The catch is that only one player can win, while all the rest must die. The players compete in several challenges and the losers are eliminated.
Meanwhile, an undercover cop from the Seoul police force attempts to get to the bottom of the games and who is running them.
If you like the Hunger Games and have not yet watched Squid Game, this show is an absolute must. A second season is on its way, so catch up now!
Learning Content
Learn Korean vocabulary related to money, family, food, games, and friendships. Also, as every player is associated with a number, you can work on your Korean numbers as well.
Many people watched the dubbed version of Squid Game, but it is recommended that you enjoy K-dramas in their original version. The tones of the language add a lot of depth and feeling to dialogue that you lose in the dub.
6. Lupin
This French series is a mystery thriller about a master thief with the same name as the show's title. Arsène Lupin is a fictional gentleman thief created in 1905 who featured in 17 novels and 39 novellas by Maurice Leblanc.
In this show, Assane Diop, a young Senegalese boy, is inspired by the adventures of Lupin and sets out to seek revenge on a wealthy family whose bad deeds resulted in the death of his father.
Learning Content
France's Lupin is another top pick on Netflix for all watchers, but it is especially recommended to French learners. This series is award-winning, entertaining, and a great insight into socio-economic differences in Paris.
7. Dark
This show has been referred to as Germany's answer to Stranger Things. When children start to go missing, four families begin a frantic hunt to discover the truth. This uncovers a string of family secrets, double lives, and dark pasts within the families.
A bizarre mystery unfolds that spans four generations. This German sci-fi show ran for three seasons and was critically acclaimed. If you love intrigue and time travel, check it out on Netflix today!
Learning Content
Dark is a great learning tool, as it is full of useful German vocabulary about family relationships and day-to-day life. More advanced learners can watch this show to learn some new words related to science fiction.
8. Unorthodox
Born and raised in a Hasidic Jewish community in New York, Esty is a young woman with ambitions and dreams beyond what her family has planned for her.
After an unfulfilling and challenging year of marriage, Esty decides to run away to Berlin and start a new life.
This series is partly in English, with a lot of German and some Yiddish. Unorthodox is based on an autobiography of the same name, and it explores the role of a woman in the Hasidic Jewish community and how music and education can change a person's life.
Learning Content
This German and Yiddish four-part series deals with real-life themes of feminism, religious beliefs, traditionalism, and bodily autonomy. Watch Unorthodox to learn some new German words related to music and relationships and the Yiddish language related to family and faith.
9. Atelier
Atelier is a Japanese drama about a young and aspiring "fabric geek" who gets a job in a high-end lingerie boutique called Emotion. She quickly realizes that she will need help to survive in this high-pressure environment.
This Japanese fashion drama shares themes with the Devil Wears Prada, so if you love that classic Meryl Streep movie, check out this show on Netflix.
For more Japanese-language practice, check out Tokyo Stories: Midnight Diner or these Japanese movies on Netflix.
Learning Content
Atelier is set in Tokyo, so you can watch this series to learn a bit about the city and culture, and customs in Japan's capital. Moreover, the show is full of fashion-related vocab for learners.
10. Elite
Another of Spain's most popular shows, Elite, is a high-school drama with a sprawling ensemble cast. All the main characters of this teen drama have their own complicated home lives and romantic relationships that motivate their erratic decision-making.
Each season of Elite sees the teen characters dealing with a new shocking event, such as mysterious deaths, disappearances, and serious injuries. This show is Spain's answer to Gossip Girl, with even more drama!
Learning Content
For learners of Spanish, Elite is a must-watch. You'll learn a handful of useful curse words and slang from Madrid, as well as useful everyday vocab for school and family life.
11. Call My Agent
After the head of a Parisian talent agency suddenly dies, four agents jointly take charge and run the company together.
The four agents all have to deal with temperamental actors, financial and legal challenges, power struggles, and other industry-specific complications.
You might also enjoy A Very Secret Service if you like Call My Agent. This show tells the story of a man who is recruited by French intelligence in 1960, while the Cold War and independence challenges from French colonies put a strain on France.
Learning Content
Call My Agent features a lot of French celebrities playing themselves. This means the show is a great insight into French popular culture. Both this and A Very Secret Service are accessible French-language shows for beginner and intermediate learners.
12. Crash Landing On You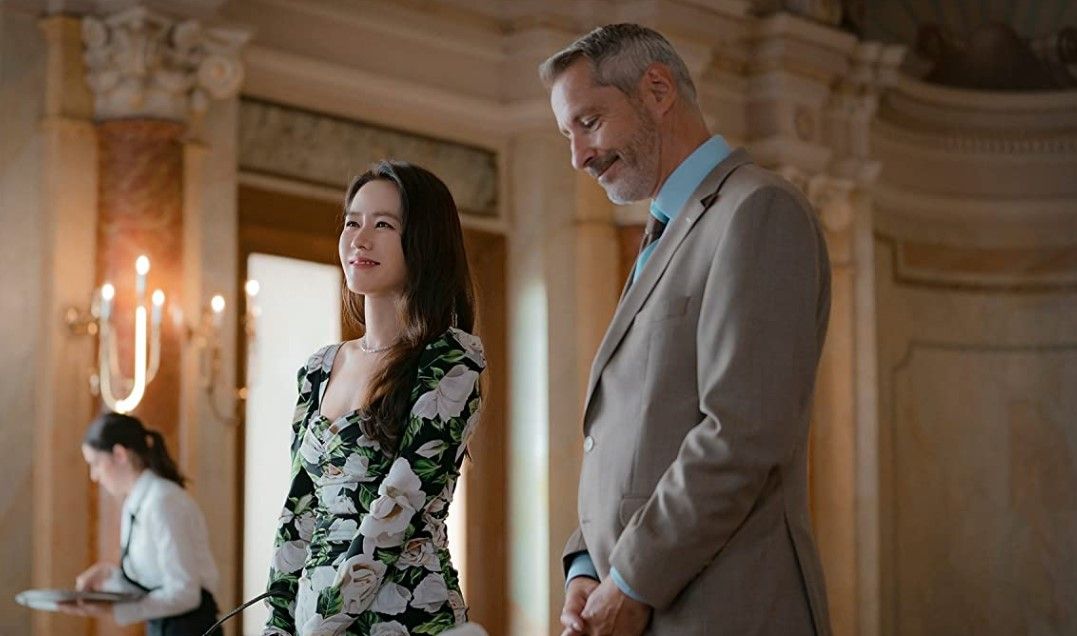 Finally, when a wealthy heiress goes paragliding in Seoul crash lands in the Korean demilitarized zone between North and South Korea, she meets a North Korean captain.
This is an unlikely love story between two people from opposite sides of a political divide. The captain attempts to get her back to South Korea, but while they spend time together, both Koreans discover new things about themselves.
Learning Content
This K-drama is a great pick if you want to learn more about relations between North and South Korea. Moreover, you can pick up useful language for getting to know someone.
FAQs: Interesting Foreign-Language TV Shows on Netflix
Does Netflix have foreign TV shows?
Yes, Netflix has a vast array of foreign TV shows and movies. Moreover, you can find content in different languages on Amazon Prime and Lingopie. The options are endless, so find a show you love in your target language and stream it today to start learning!
Check out: The 12 Best Movies on Amazon Prime Video to Learn Spanish
What is the most-watched foreign show on Netflix?
Squid Game, the Korean-language series, is Netflix's most-watched foreign show. Other honorable mentions include Narcos and La Casa De Papel, which are both Spanish-language shows, and Lupin, the French heist drama.
What foreign Reality TV should I watch on Netflix?
Old Enough! is one of the more shocking and surprising reality shows available on Netflix, as Japanese toddlers run around town doing errands without their parents. Love is Blind also has a Japanese and a Brazilian version, so if you love this popular show, you can try it out in another language.
What is the Danish political drama with the female prime minister and where can I watch it?
The Danish series Borgen follows the first female prime minister, Birgitte Nyborg, in her struggle to be taken seriously as a woman in politics. This political drama is another of Netflix's most popular foreign shows, so head over to the streaming platform now to check it out.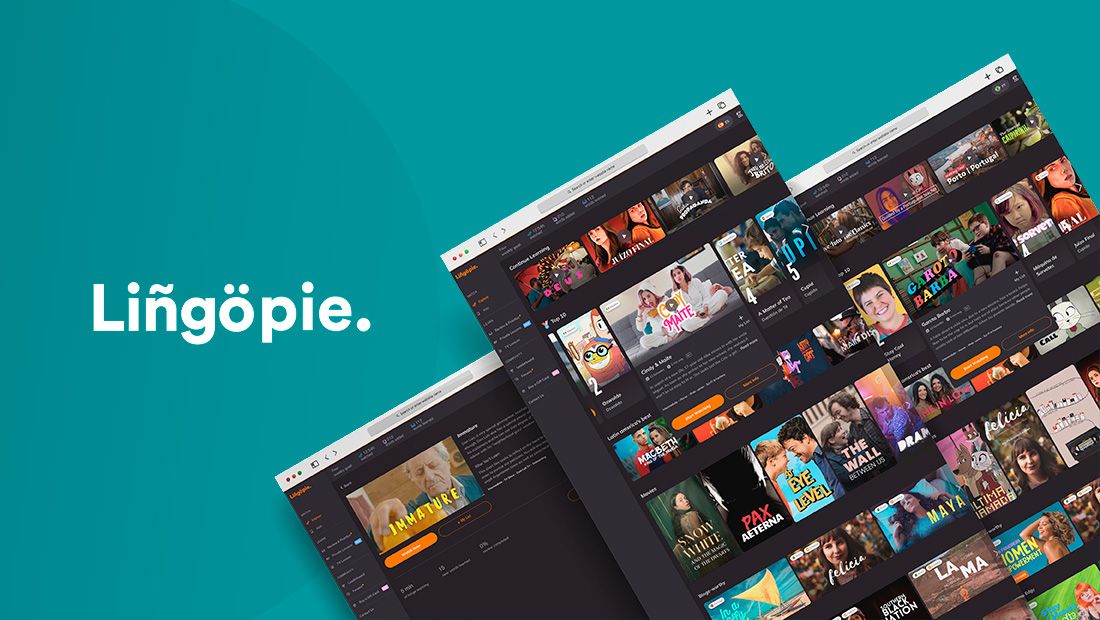 Summing up: Foreign Language TV Shows on Netflix
Whether you're looking for Japan's answer to the Devil Wears Prada, a Danish show full of political intrigue, or something entirely different, Netflix has just the right foreign-language series for you.
We have provided a list of 12 brilliant foreign TV series on Netflix, but this list is far from exhaustive.
Watching TV shows in a different language is a great way to develop your foreign language skills, pick up new vocabulary and learn about other cultures.
Remember to check out Lingopie, the streaming service for language learners, if you like the sound of learning by watching entertaining TV!