If your New Year's resolution is to finally take a class in the language you've been meaning to learn for ages, or you've got a trip to Spain on the horizon and would like to get a sound grasp of the local lingo before you jet off, then you may be surprised when we tell you that learning Spanish through TV watching is extremely effective.
So sit back, relax, and let's have a rundown of the very best shows to learn Spanish on Netflix that are streaming right now.

1. Narcos
This American crime drama is the true-life tale of the rise of drug cartels across the world and local law enforcement teams' efforts to deal with the issue.
Narcos is a gritty drama that explores the birth of the Mexican drug war that has received rave reviews from the critics and picked up several accolades, including for Best Ibero-American TV Miniseries at the 2019 Platino Awards.
Narcos is also one of the best ways to learn Spanish on Netflix: The show, like the others that feature on this list, uses subtitles, so is a great way to pick up Spanish words and phrases while being thoroughly entertained at the same time.
And if there's a better and simpler way of learning something new than by watching a binge-worthy box set, then I don't know what it is.
2. La Casa De Papel
Using TV shows to learn Spanish often means that you commit to memory words and phrases without realizing you're doing so, and you may be surprised at how proficient you become in a relatively short space of time using this method.
This is known as an immersive learning technique: immersive learning has been proved to be the most effective way there is to quickly become fluent in a new language.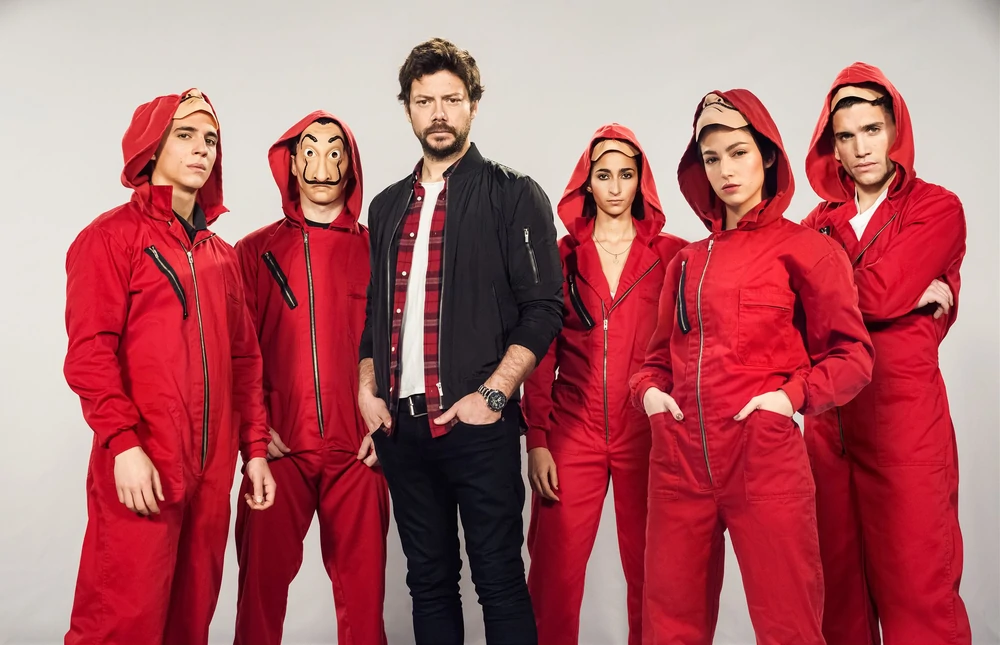 Hit Netflix TV series La Casa De Papel (which translates as Money Heist) focuses on a band of criminals who are planning to rob billions of Euros from the Royal Mint of Spain.
As well as being an utterly compelling watch, this boxset is a great way to learn masses of Spanish vocabulary, as well as useful phrases and some fun nuggets of slang!
See also:
3. Vis a Vis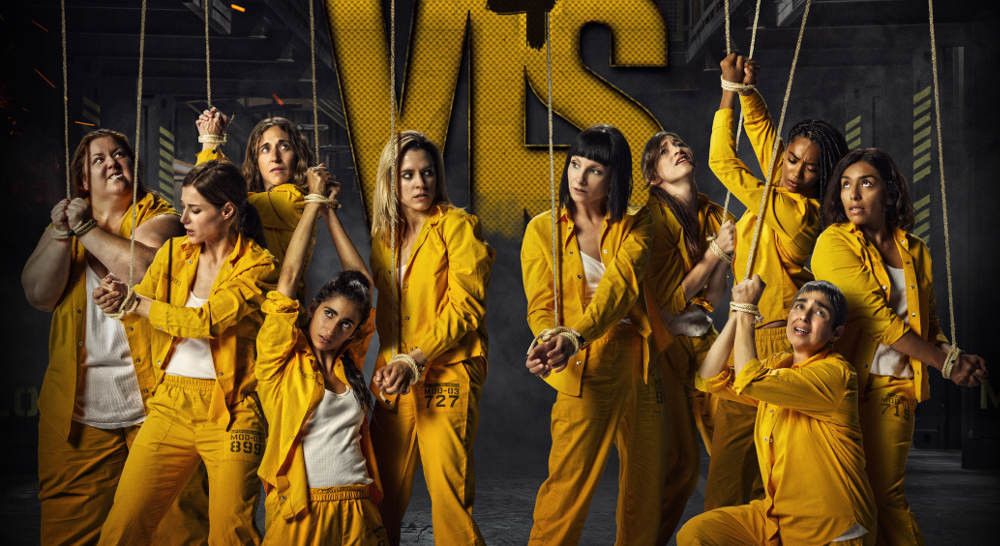 One of the best shows to learn Spanish on Netflix is the brilliant and brutal Vis a Vis, which tells the story of Macarena who, as a result of trusting the wrong person, finds herself thrown in jail, where she encounters a host of very different - and dangerous - characters.
The show is a rich source of Spanish phrases, words, and slang, and also allows the viewer to hear a range of Spanish accents, which is particularly helpful if you're planning on a visit to the country and want to be prepared to understand the language as it's spoken in a 'real world' setting.
If you want to know more, find out the difference between accents and dialects and how many Spanish dialects there are.
4. Club De Cuervos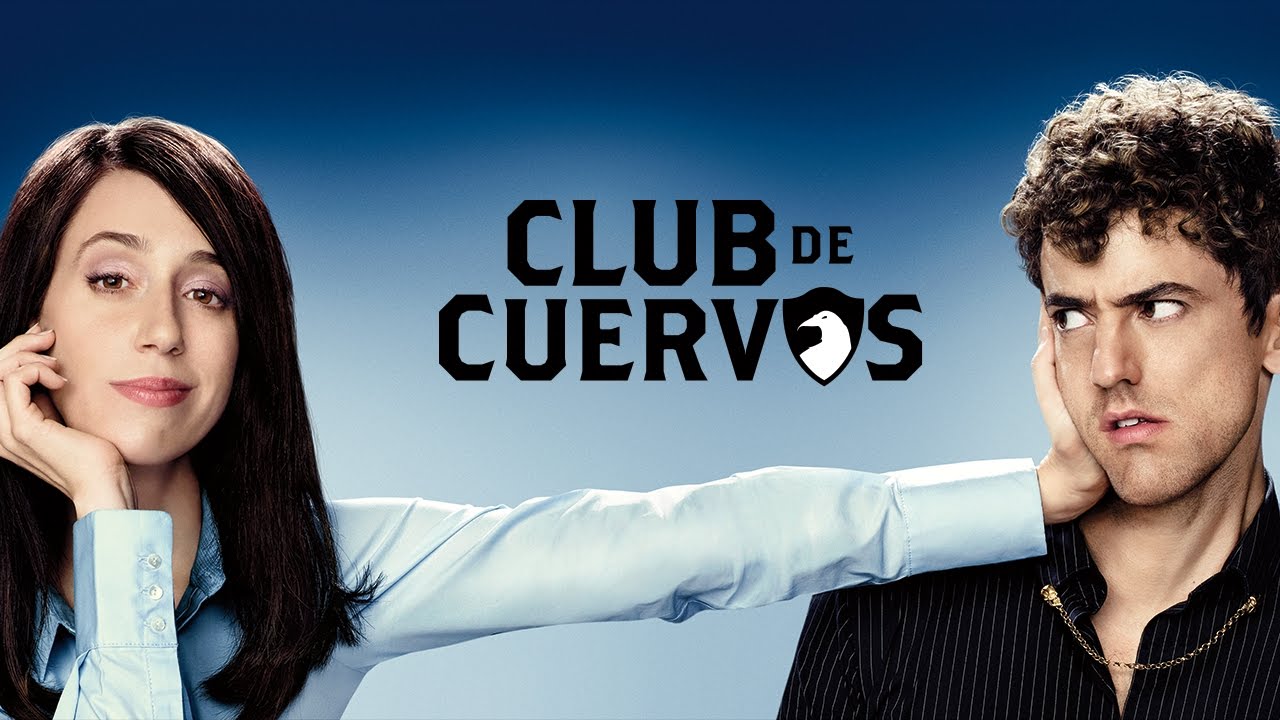 Translated in English as Club of Crows, Club De Cuervos is a binge-worthy comedy show that centers on a pair of siblings who inherit their father's soccer club and subsequently vie with each other over issues such as the club presidency.
The show was scripted by both American and Mexican writers and has been generally very well received by critics, who have commended the series' originality and pacing.
Perfect for effortlessly learning Spanish - and for practicing your Mexican slang! - committing to a few episodes a day of Club De Cuervos is a great start to your New Year resolution to get speaking Spanish.
5. Paquita Salas
Life-affirming, cringe-inducing and hilarious, Paquita Salas tells the story of Paquita, who was a majorly influential talent agent back in the day before the loss of her biggest client caused everything to fall apart… a situation not helped by her sense of style, which remains firmly fixed in the nineties.
In the series, Paquita tries everything to secure new clientele, and the results will have you roaring!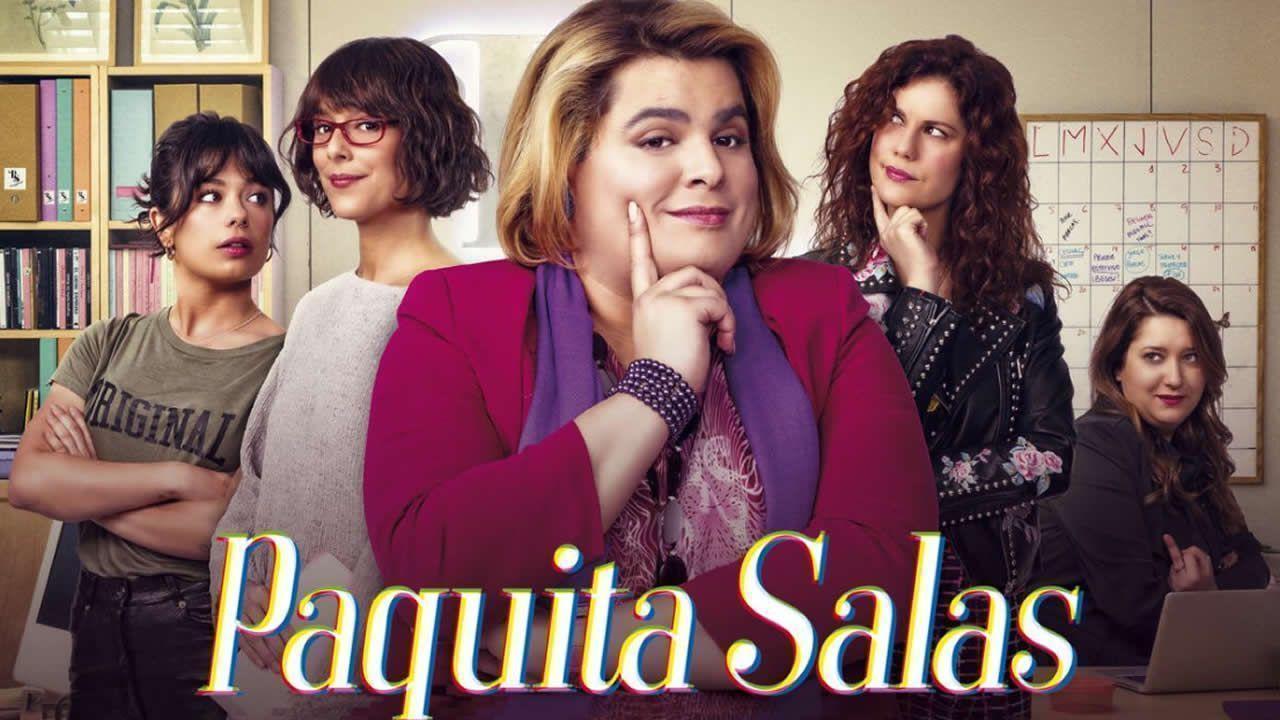 Fans of 'The Office' will adore the style and humor of this show, and, at just twenty minutes long, these episodes are perfect for bite-sized viewing - although, like biscuits, you may find it difficult to leave it at one.
The 'everyday' conversations between characters that are a frequent element of each episode are a fantastic means of getting some practice in understanding some simple Spanish phrases, and the occasional incidence of naughty language makes learning even more fun!
For more uplifting, cringe comedies, try the best telenovelas to learn Spanish.
6. Velvet
Set in the 1950s, Velvet centers on one of the major fashion houses of Madrid at the time and the fallout that occurs when the heir to the company falls in love with one of the seamstresses who works for it.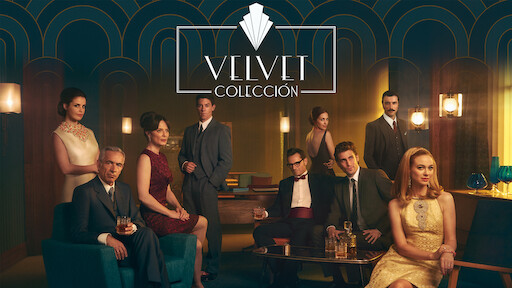 As well as being a fabulously fashionable source of general Spanish phraseology and vocabulary, this show is a great way to pick up plenty of Spanish business language, too.
There's lots of scope for binge-learning, too: Velvet is made up of four seasons and has a total of fifty-five episodes!
7. Made In Mexico
For the lovers of reality TV, Made in Mexico is an easy watch that'll have you speaking and understanding Spanish in no time!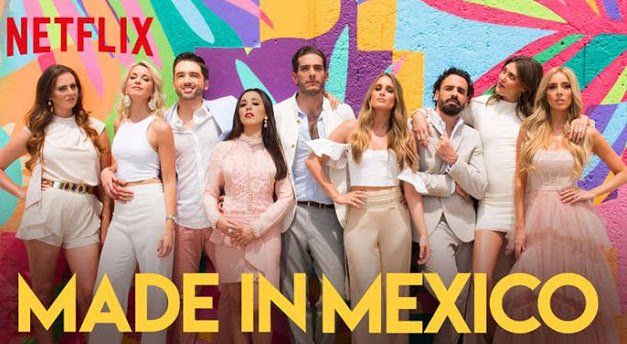 This show is not only highly addictive, but the largely 'unscripted' nature of the dialogue means that you'll hear the sort of Spanish that's spoken in the real world.
This series follows several wealthy socialites in upscale Polanco in New Mexico and is a fascinating look at Mexican high-society in a way that challenges some of the most prevalent stereotypes about Mexican culture.
8. Gran Hotel
Focusing on the lives of those who own, work for, or are guests at the Gran Hotel, this series is set in 1905 and will be a firm favorite for those learners who love all things Downton Abbey.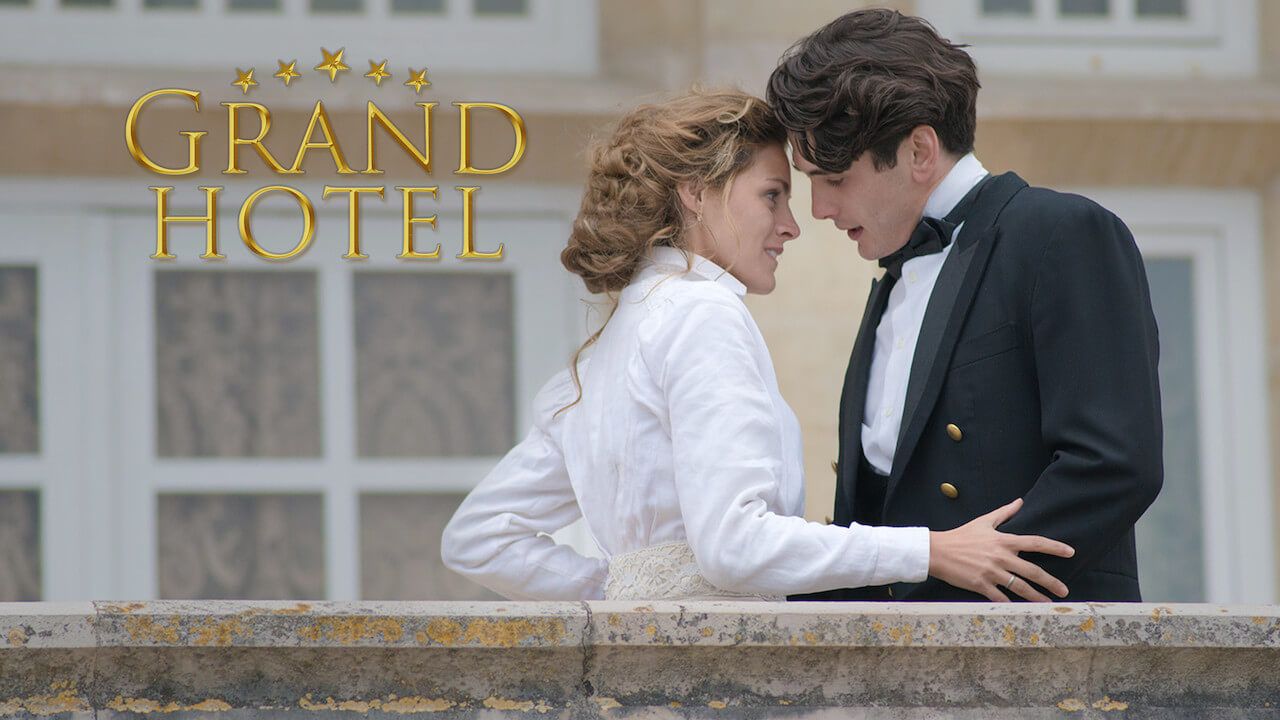 The cinematography is a joy to behold, and the series is so suspenseful that you'll be gripped from the very first episode.
Gran Hotel has notched up eleven award wins, and twenty-two nominations in the course of its run and is perfect for new learners to start gaining familiarity with the Spanish language and for those at an intermediate level to polish up their conversational and listening skills.
The series has been so popular that it has spawned several international remakes and adaptations, including an Egyptian and a French version of the show.
9. Escobar, El Patron Del Mal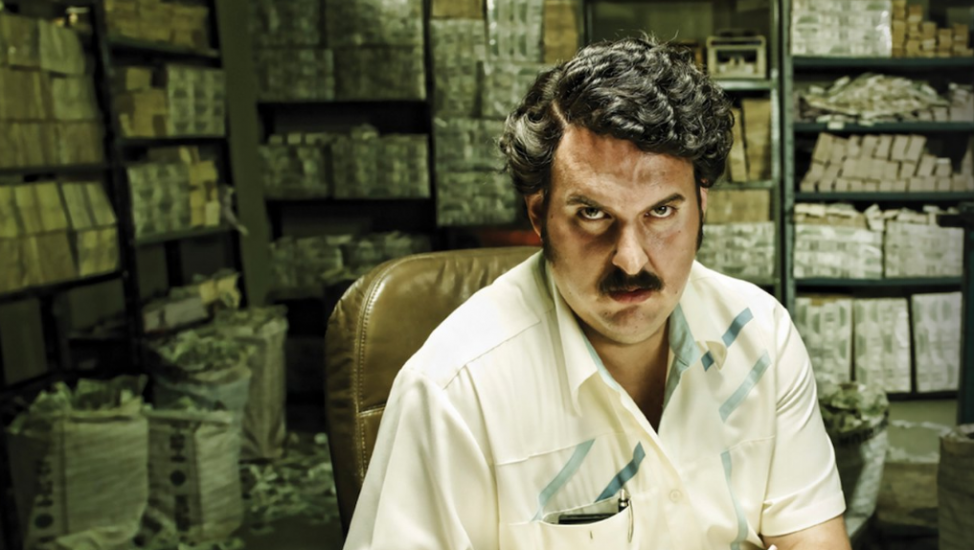 Highly binge-able, it's lucky that there are more than seventy episodes of this Netflix hit, and each is an hour-long, providing viewers wishing to learn Spanish with plenty of opportunities to immerse themselves in the language.
Escobar is particularly useful for those wishing to learn the Colombian dialect and become familiar with the accent of this country. Two words of warning, though.
Firstly, you are guaranteed to be hooked after the first episode. And secondly, it's not for the faint-hearted: expect blood, gore, and violence throughout.
10. El Tiempo Entre Costuras
Translated as The Time In Between, this big-budget, sprawling Spanish drama is set in the period leading up to the Spanish Civil War and follows the fortunes of Sira Quiroga, a young seamstress from Madrid.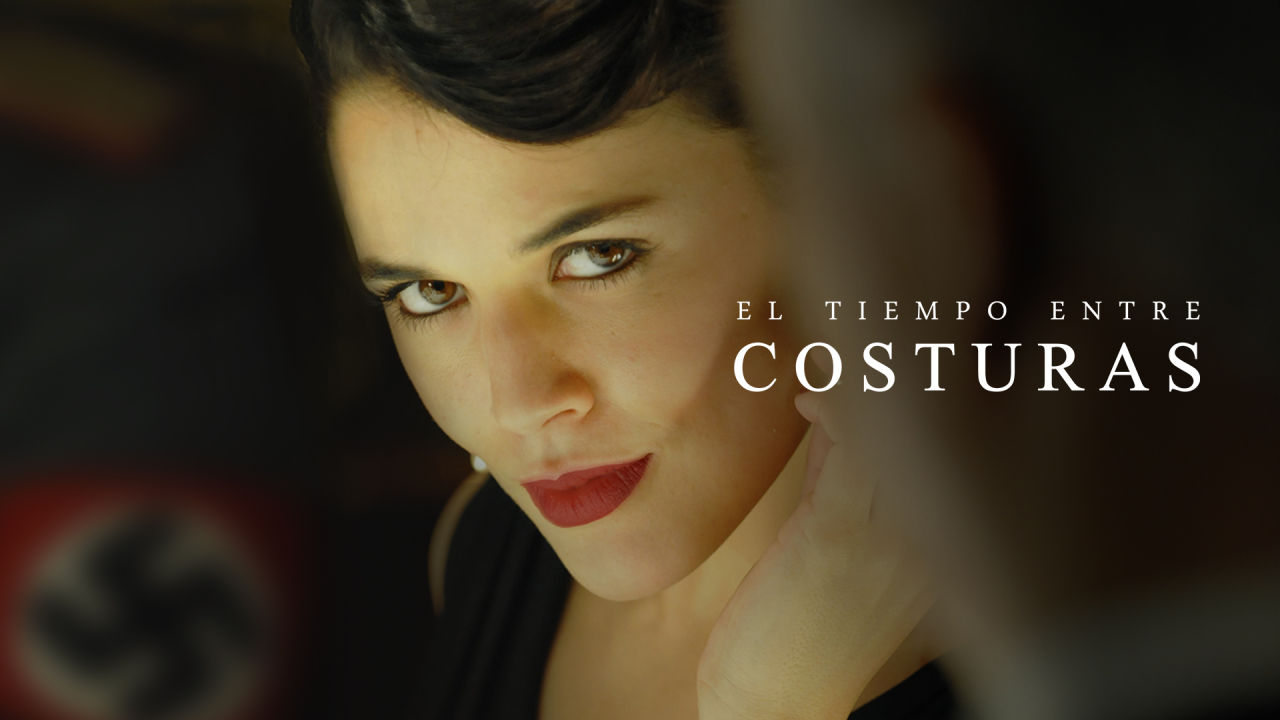 El Tiempo Entre Costuras is not only beautiful viewing but is an excellent source of knowledge regarding this point in Spanish history. It was filmed on-location in Spain, Morocco, and Portugal with a budget of approximately half a million euros per episode.
11. Isabel
Another lavish Spanish costume drama, Isabel, takes us even further back in time, to fifteenth-century Spain and the life of Queen Isabella, who ruled at a time when women were not permitted to hold positions of power.
The dialogue is in Spanish dialect, making this easier for the beginner learner to understand. Although the language used is archaic, watching Isabel is still a useful way to pick up some common conversational phrases and vocabulary.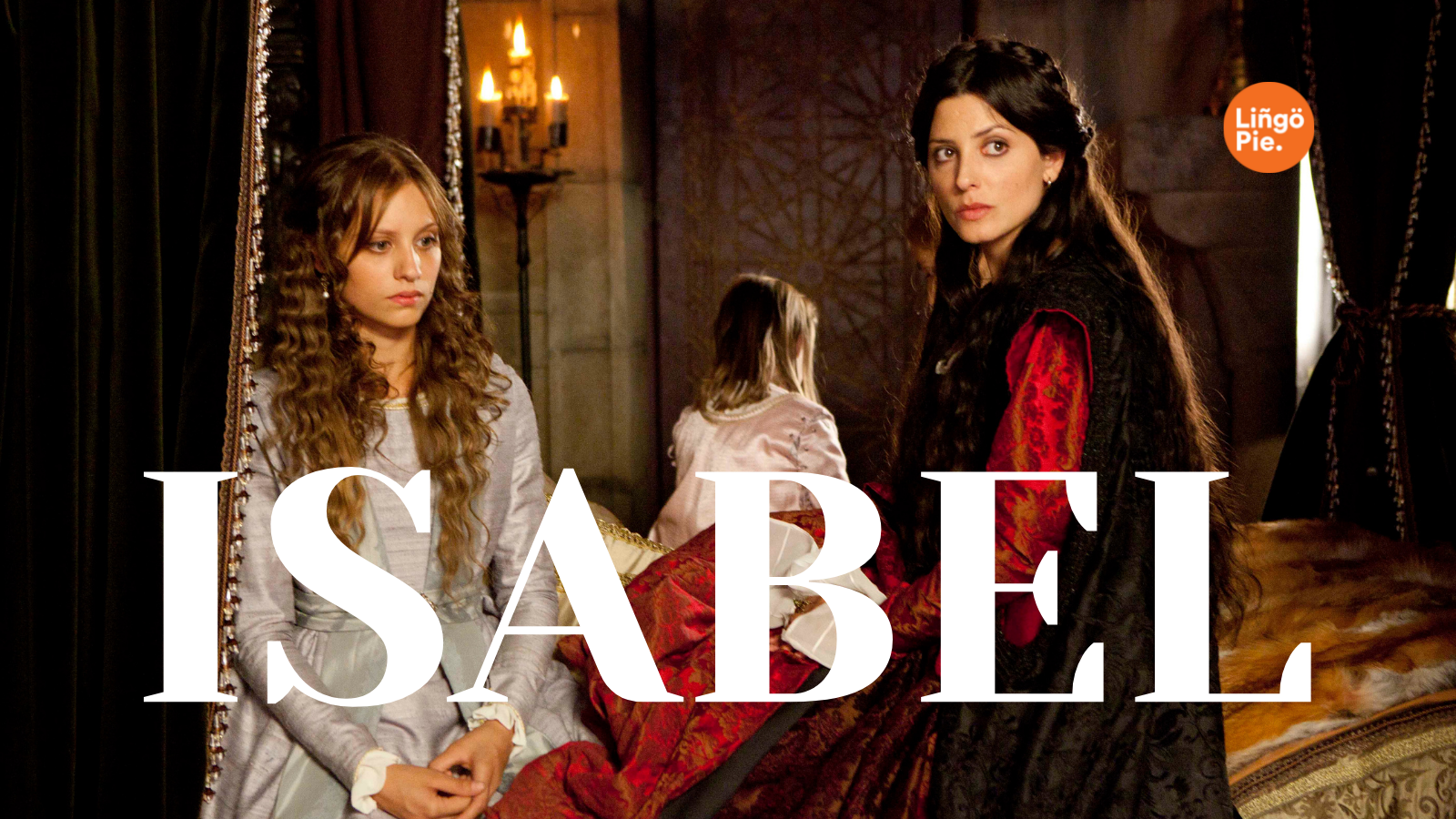 The show is three seasons long, running to a total of thirty-nine episodes, so there's plenty to enjoy while you're learning.
The show has won a plethora of awards, including for the acting, the score, the cinematography, and the direction.
Here's an interesting bit of trivia to watch out for as you view: the royal characters in each episode are given the honorific, 'Majesty'... however, this term wasn't used until the early sixteenth century, when it was invented by Charles V who thought, as the new Holy Roman Emperor, that he should have a title that was even more impressive than the previously used 'Highness.'
If you want to know more about Isabel and discover other shows that feature empowering women, read Celebrate International Women's Day with 14 Foreign Films with Fearless Female Leads.
12. Elite
This popular choice is one of the best shows to learn Spanish on Netflix!
It concerns three students from disadvantaged backgrounds who gain entrance to an elite school on scholarships and is a mystery-thriller-high school drama mash-up that'll have you wanting to devour whole seasons at a time - especially once the twist in the first series is revealed…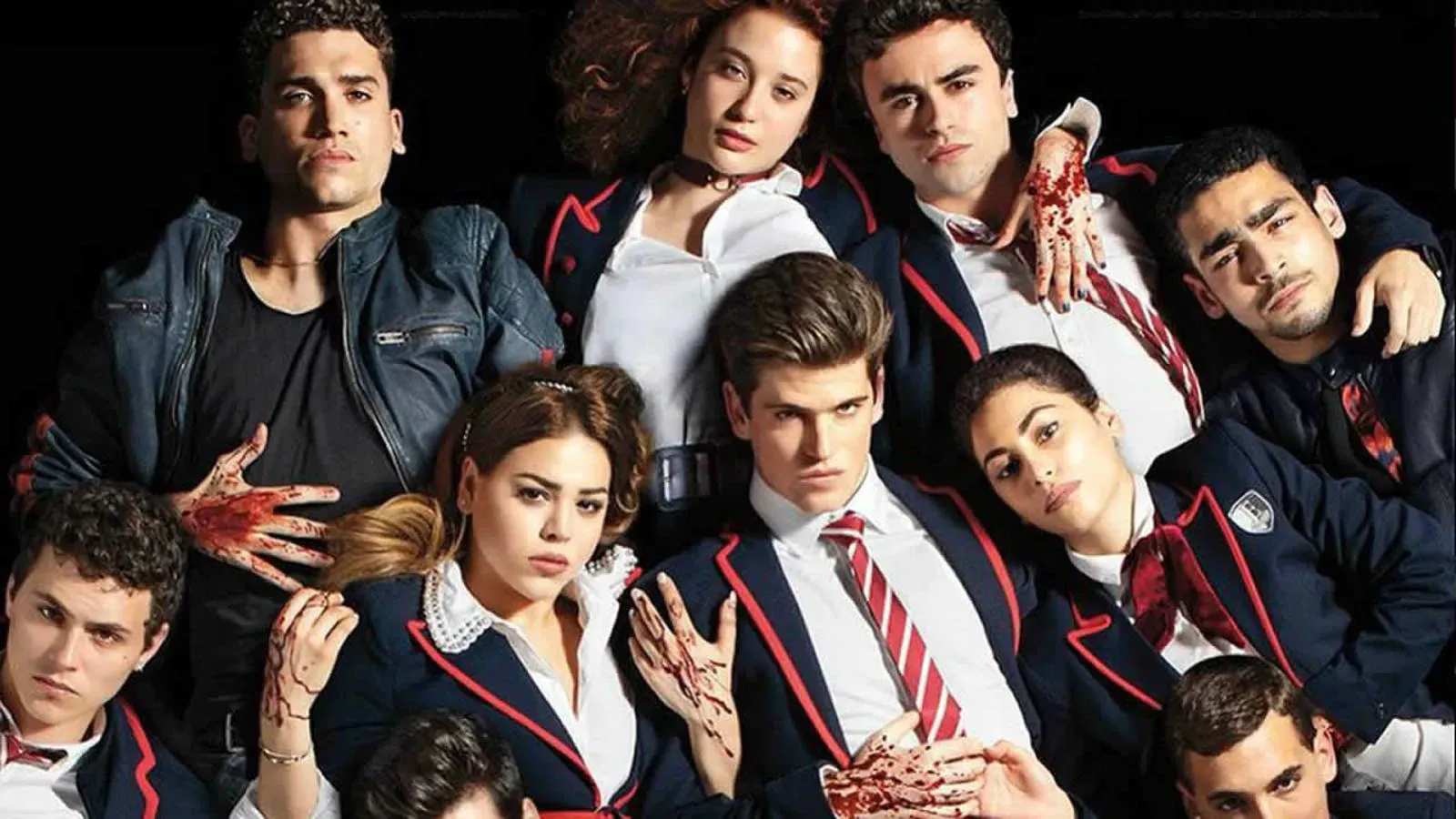 The ensemble nature of the cast means that there are lots of opportunities for learners to get familiar with the vosotros form of verb conjugation: this can be difficult to explain in a textbook, but actually hearing it is a great way of learning both how and when to use this form.
The series is perfect for general Spanish practice, too, and you'll hear plenty of examples of fun Spanish slang.
13. Siempre Bruja
Buffy the Vampire Slayer buffs will love the Spanish series Siempre Bruja, which translates as Always a Witch.
The show tells the story of Carmen, a young seventeenth-century witch who travels forward in time to present-day Colombia and has to make her way through the fantastical modern landscape she finds herself in while seeking a way back home.
The show features many characters with Colombian accents, so it is the perfect choice for those wishing to learn this particular dialect or who already have a good grasp of Spanish and want to further develop their language skills.
There are eighteen episodes of this series in total, perfect for a mini-weekend binge.
14. Trollhunters - Tales of Arcadia
This Spanish language offering from Dreamworks is a perfect family watch for when the kids want in on the language learning fun!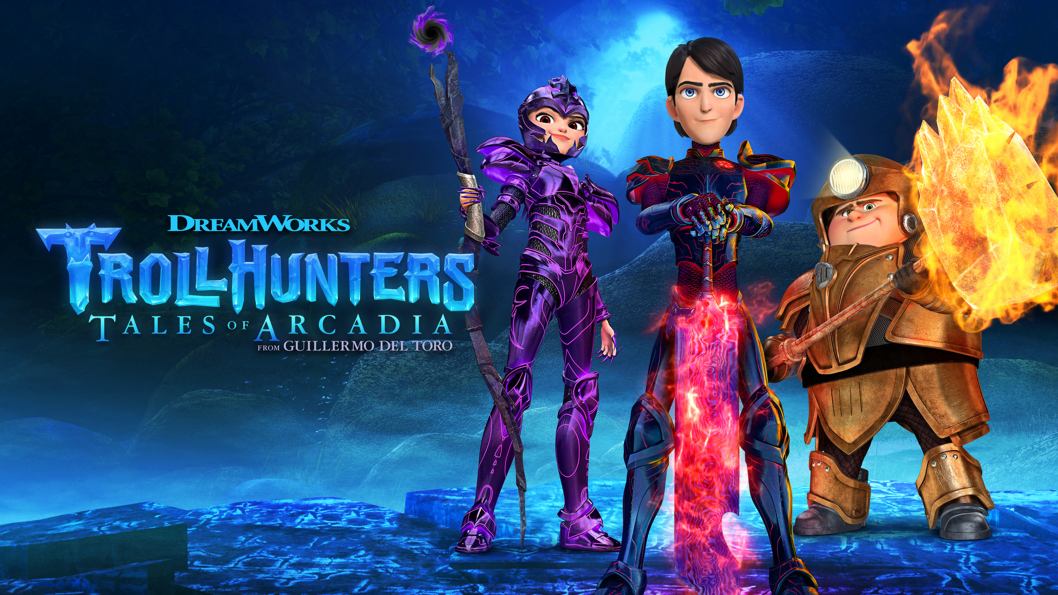 Suitable for beginner and intermediate learners, this show was developed and directed by acclaimed Mexican director Guillermo del Toro (the mastermind behind Pan's Labyrinth) and features plenty of basic, modern Spanish words and phrases in European Spanish accents.
Fans of The Last Airbender and The Legend of Korra are sure to enjoy this beautifully animated fantasy frolic.
The show garnered a slew of positive critical reviews and received a total of eighteen industry awards and an impressive twenty-five nominations.
15. Las Chicas Del Cable
A historical drama set in 1920s Madrid, the Netflix original series Las Chicas Del Cable (Cable Girls) tells the true story of four women fighting for gender equality as employees of Spain's first national telephone company.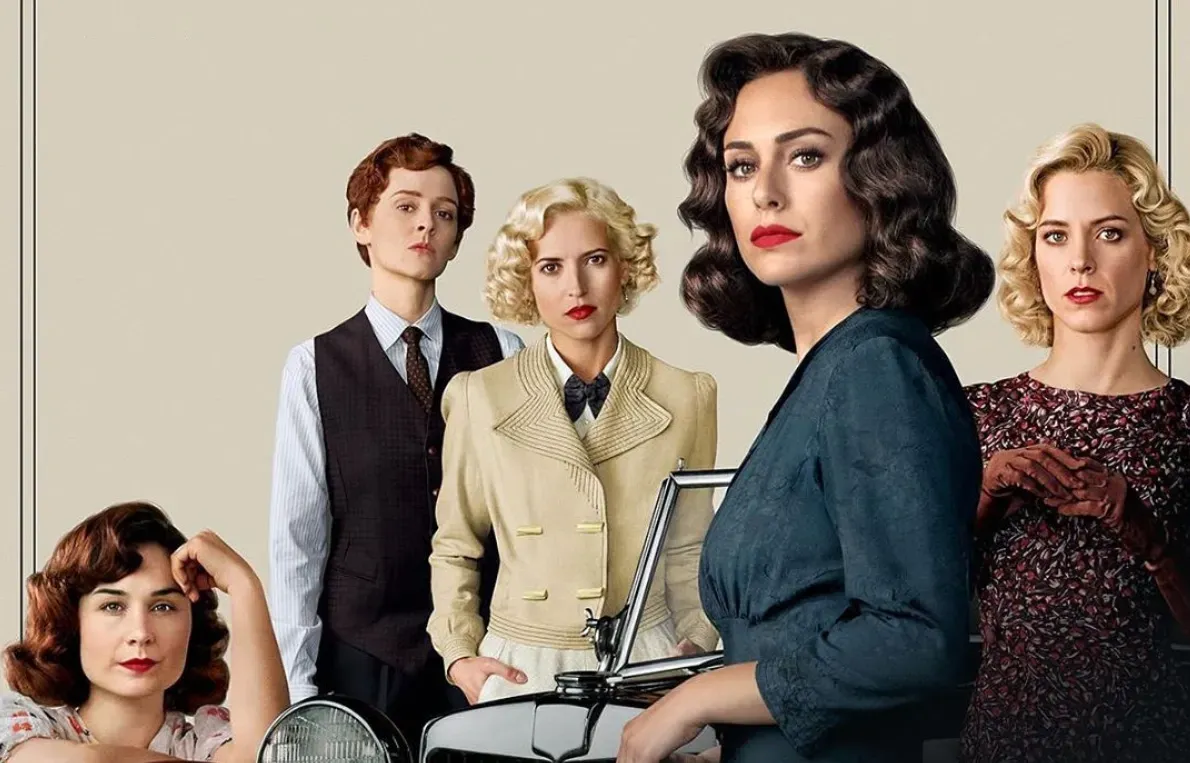 The portrayal of this historic moment in the women's rights movement is both a gripping watch and the perfect way to effortlessly immerse yourself in the language.
This show won in the GLAAD Media Award's Outstanding Scripted Television Series (Spanish language) and was nominated for a Platino award in the category of Best TV Series.
And, best of all, there are five whole series to enjoy, with episodes running at fifty minutes each.
16. La Casa De Las Flores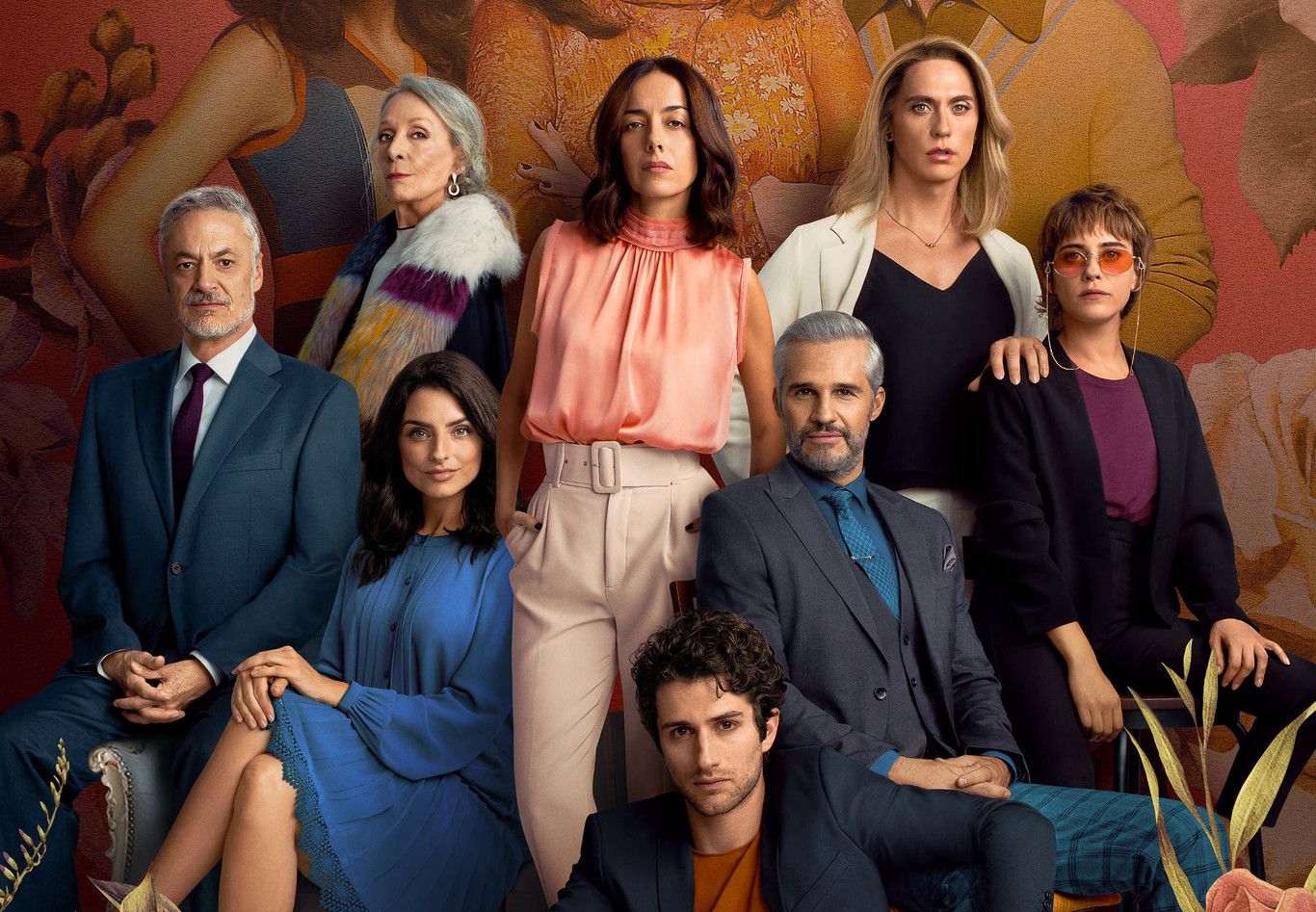 Slick, smart, and darkly humorous, La Casa de las Flores (The House of Flowers) explores what happens when the body of a man's lover is discovered at his own engagement party.
This Spanish series was so successful that it generated a movie spin-off of the same name earlier this year.
Build your Spanish language muscles while relaxing in front of this seriously addictive series that follows the fortunes of a rich and famous family that aren't all they seem.
17. El Ministerio Del Tiempo
Followers of Doctor Who and Quantum Leap will be hooked from the very first episode of this sci-fi show which, in English, translates as The Ministry of Time.
The premise concerns a top-secret Spanish agency whose role is to send its officers through time to prevent criminals from changing the course of significant historical events.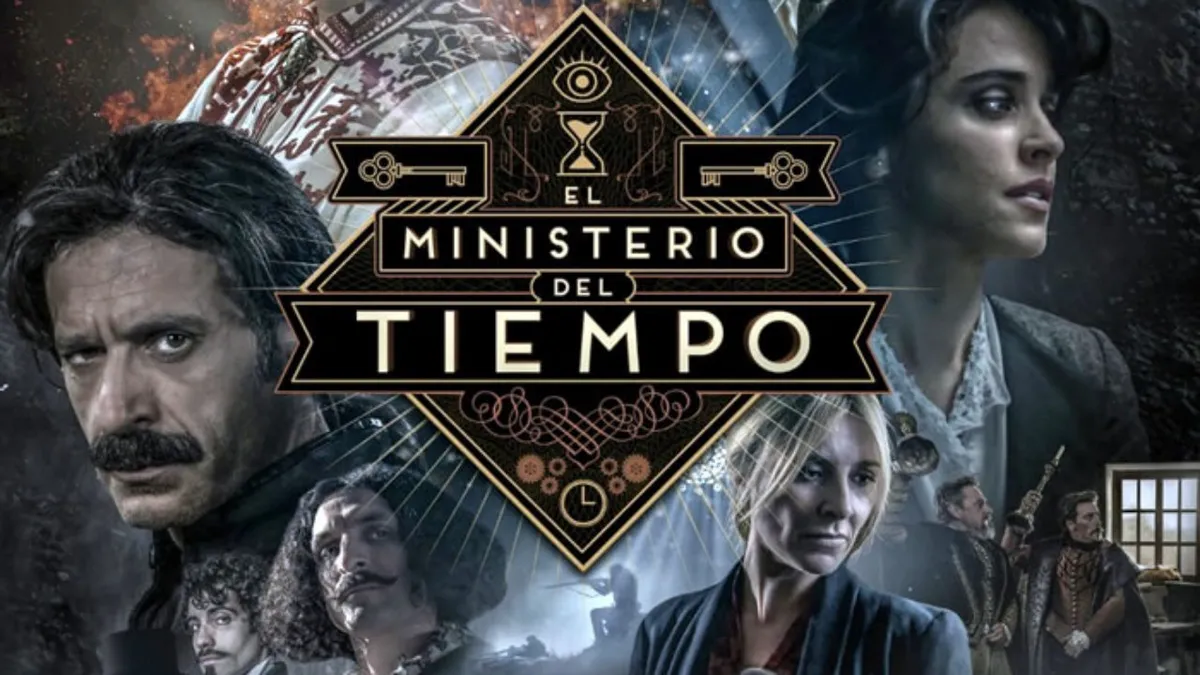 The beauty of this series is that it makes for an immensely entertaining way to both learn about important points in Spanish history - such as the painting of Picasso's 'Guernica' and the ascension to the throne of Isabel of Castille (who is also the star of her own show, mentioned above) - and to help you learn the language of the country itself.
How To Learn Spanish While Watching TV
As an immersive technique, learning Spanish with TV can be one of the best ways to gain proficiency or to develop any language skills you already have.
This method can either be used as a stand-alone technique or can be combined with academic or online study to support your learning.
Lingopie is the world's first language learning platform that helps you learn new languages with real foreign TV shows and movies, including Netflix shows! You can choose from nine languages and enjoy over 2,500 TV shows and movies from all around the world. What sets Lingopie apart is its AI-powered language learning tools built into the shows, which create a fun and personalized language lesson just for you, whether you're a beginner or an advanced learner.
Instant translation and clickable subtitles make it easy for you to quickly understand important words, phrases, and grammar concepts. As you improve, Lingopie continues to introduce new words and phrases, seamlessly integrating learning into your favorite shows.
After each episode, you can practice and reinforce what you've learned with games, flashcards, and other entertaining challenges. It's like embarking on a language learning adventure!
With Lingopie, learning a new language becomes as easy and enjoyable as binge-watching awesome TV shows. Discover the fun way to speak like a local! Try Lingopie today and achieve fluency faster than ever.

How To Use TV To Learn Spanish
Here's a list of steps you can follow:
Choose one (or a couple) of shows from the above guide. Pick the ones that interest you the most or that suit your viewing style: if you're hooked on the show, this is all for the best. Getting lost in the storyline and the lives of the characters mean that you'll soon find that you're absorbing the new language without realizing it.

Try to set aside some time in your schedule to watch at least one episode a day of your chosen show. In fairness, this shouldn't be difficult: simply switch out your usual evening TV viewing for your new Spanish shows!

To start with, watch the show in Spanish with English subtitles switched on.

Once you gain proficiency, you may want to switch to Spanish subtitles so that you listen to and read the dialogue at the same time.

The key thing to remember is not to feel stressed if you don't understand very much at first: this is all part of the journey and is to be expected in the early days.
Try to concentrate on the bits you do understand, and feel free to replay scenes or passages of dialogue as many times as you need to to understand.
If, to begin with, you can only follow the plot in a very broad sense, don't panic: congratulate yourself on taking the first steps in your language learning adventure!
What's Next?
As you progress, you may wish to move onto Spanish language series that are suitable for higher-level intermediate or advanced learners to build on your skills; there are plenty of these available to stream on Netflix or via the Lingopie platform.
You could also have a go at viewing some live Spanish TV, such as the news or a major sporting event, to build your confidence and practice your new-found language super-powers!
If you want to do some more reading...