Instagram has become one of the most popular social media platforms in recent years. Compared with other social networks like Facebook, it is a surprisingly convenient way to learn a foreign language.
We often think about social media as a distraction and a waste of time but it can actually be a powerful tool for learning. All you have to do is use it wisely.
The way that Instagram enables users to absorb information through photos and videos allows for an easier path to language learning. What's more, there are so many accounts on Instagram that focus on helping you to improve your language skills.
If you are a visual learner, you'll benefit from a daily dose of learning through video on Instagram, just as you will through Youtube or streaming services like Lingopie.
Instagram Language Learning
With all that Instagram has to offer, it can sometimes be difficult to find language learning accounts that are consistent and publish genuinely excellent content.
Luckily for you, we've taken the hard work away and given you a list of the top 16 best Instagram accounts to help language learners.
As you peruse these fun accounts, we recommend that you also read through the comments sections of individual posts in order to get the most out of them.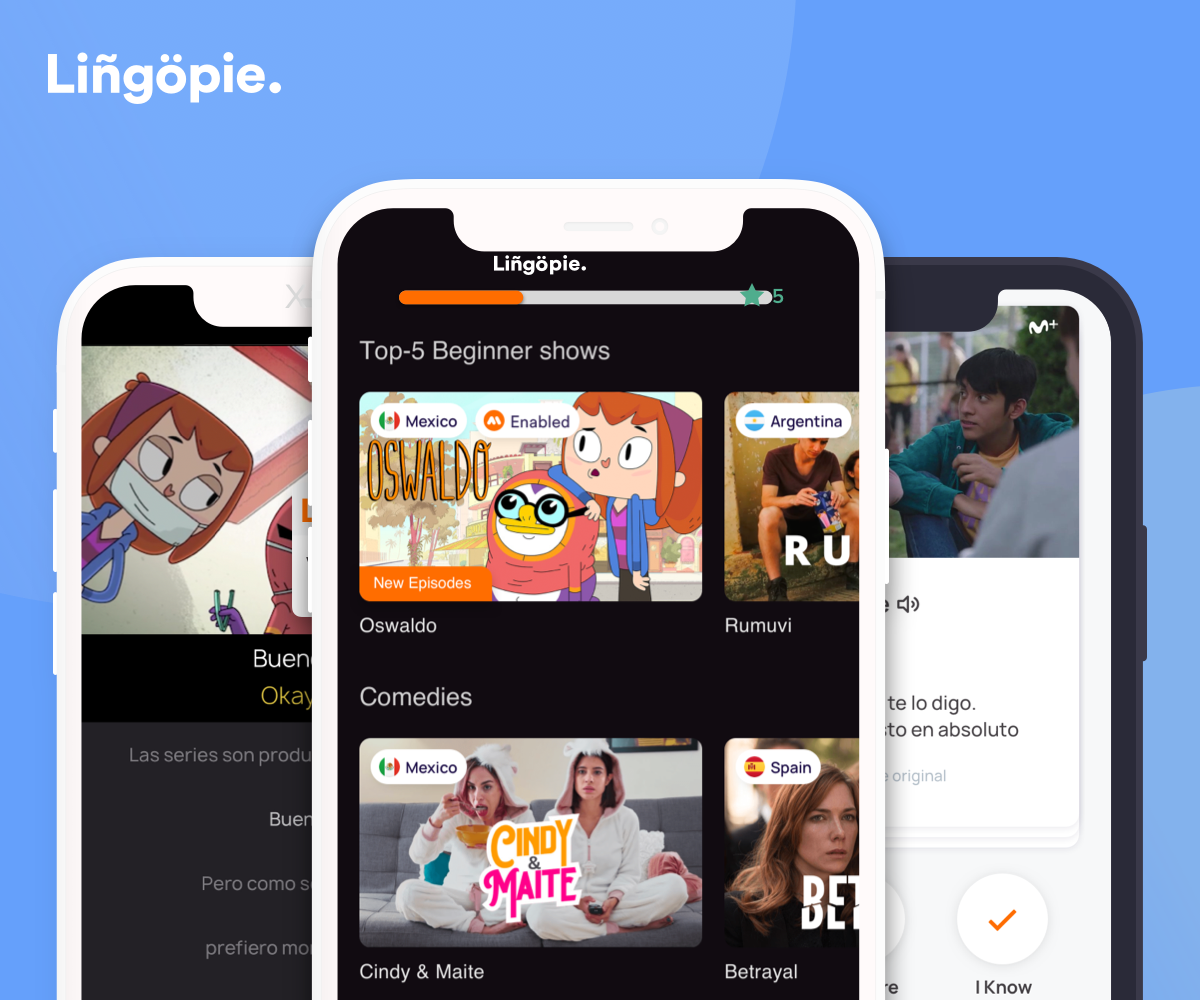 @howtospanish
This page is run by Erika, a native Spanish speaker from Mexico, who makes entertaining posts to help you learn Spanish.
Her content includes funny GIFs or short videos to help you visualize each new word or phrase.
She also offers Instagram live sessions where she helps her followers learn Spanish expressions and conversation topics in real-time.
Creating content almost daily, she focuses on new vocabulary, how to speak Spanish with confidence, how to word certain phrases, and so much more.
@spainsays
If you are trying to learn a foreign language, you want to learn the slang as well as the structure. The Instagram account @spainsays is perfect for this.
Every post teaches you new words that are used specifically in Spain.
@intrepiditalian
This account is run by a woman named Michelle, who is an award-winning content creator in teaching foreign languages.
She posts about different Italian phrases and when to use them, as well as what to do and see when you visit Italy. This is a great combination!
One great feature of this Instagram profile is that she has a link to a free travel phrase guide in her bio to help you if you are planning to learn some Italian for your future travels.
@italianmatters
Italian Matters is a really unique account as the creator, Margherita, uses the page to post quizzes in Italian.
She is a native speaker from Italy, so she teaches her students how to speak and use grammar correctly. She also has her PhD in Applied linguistics.
This page is very grammar-oriented and will give you a solid base in the language if you follow it.
@russiandollschool
For everything Russian grammar, follow this vlogger's page to learn the Russian that young people are speaking today.
On this account, you'll find clips from popular TV shows and movies in order to show you how to speak correctly.
The account is run by a teacher. If you would like to further improve your Russian and join a course or comment on her videos in Russian for practice, you are likely to receive a response.
@russian.language.learning
If you are a visual learner, stop by this page for entertaining clips from Russian-language media.
The admins who run @russian.languag.learning have designed it to give their learners a speaking example and then have them read the transcript in both Russian and English words in the comments section.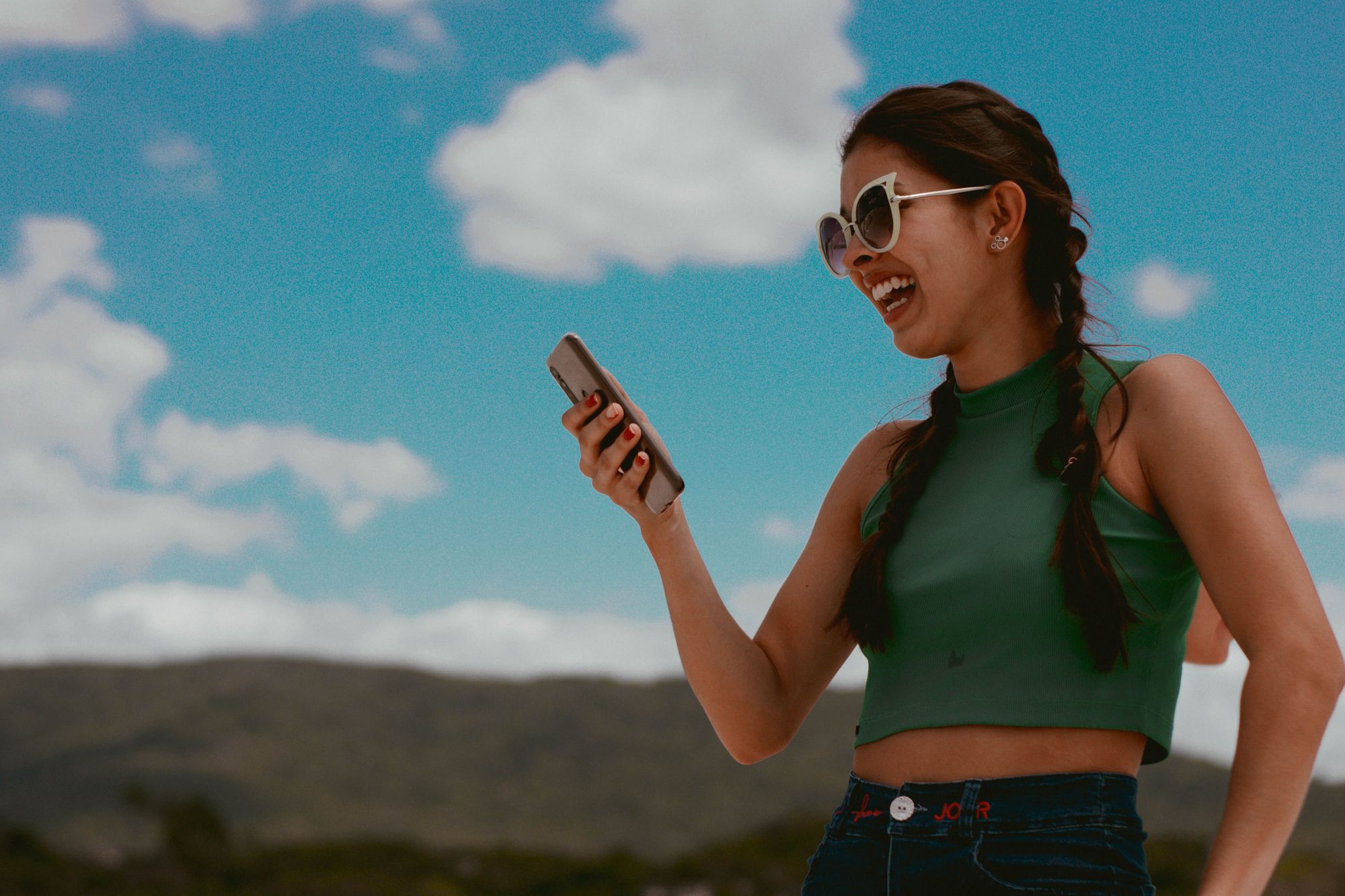 @learning.german.language
For those who want to dive right into German, this page is full of helpful information.
Every post is full of colorful charts and images to help its followers get a strong foundation of this foreign language.
In addition to charts and images, this page also has a lot of study guides for specific German tests that range from beginner to upper-intermediate.
They post multiple posts per day. So, when you follow them, you'll feel like you are a part of a big study group with other language learners.
Take your skills to the next level and comment on posts in German for practice.
@daysofdeutsch
One of the more unique pages of this list, the creator uses each post to teach you target language in German by writing it on a notecard, placing it with the object it represents, and then taking a cute and artsy photo of it.
This account does a really good job of using Instagram for what it should be: appealing photos or videos to draw people in and then teaching the language learner something through the content.
@japanesewithdylansenpai
This page is run by a fun and quirky guy named Dylan who teaches you different words or phrases in Japanese in a fun and creative way!
He puts a lot of time into making unique videos that will stay in your head and help you to remember the Japanese you are learning.
The nature of his posts range from silly to downright weird with the purpose of making the target language memorable.
Dylan is now taking students and offers a beginner's course to any Instagram users who would like to continue their Japanese language skills.
@japanese___language
If you are struggling with learning Japanese grammar and characters, this account is perfect for you.
Just like Japan itself, this page is very clean and organized with everything laid out for you.
Learning languages that have a totally different alphabet from yours can be quite difficult. However, this Instagram language learning page makes it easy to understand Japanese characters with helpful videos and tables.
If you feel like you are struggling to understand, the people who run the page are very interactive with their followers. So, you can comment on any of the posts, and they are likely to reply.
@ohlalajadore
This Instagram account, run by Madina, is great for anyone who struggles with learning French pronunciation.
She has found a fun way to instruct people on how to learn French by recording videos of her mouth pronouncing the French words and phrases that she is teaching.
Seeing the language spoken on video while listening to her speak French helps a lot in learning pronunciation in the French language faster than if you were to read a textbook.
@frenchwords
Alternating between one photo and one French phrase, each square on this page is pleasing to the eye.
@frenchwords offers quotes, short phrases, and terms of endearment in French.
If you like blessing your feed with pleasant photos and appealing French phrases in nice fonts, this is the account for you.
It will give you an idea of what it would be like to live in France, even if it is just through your phone!
@portuguesepod101
Different languages need different platforms so that learning languages can be made easier.
This account is an example of that because the people who run it are very active with Instagram posts. They also run a popular podcast by the same name.
If you want to learn Portuguese both audibly and visually, then this is a great account to follow, despite the fact that it is used mostly to promote the pod101 podcast series.
@portuguesewithleo
@Portuguesewithleo is run by a native European Portuguese speaker called Leo. He provides a daily dose of Portuguese to viewers through reels, short videos, and pictures.
Each post on this Instagram account focuses on a specific element of the Portuguese language, such as verb conjugation, vocabulary, fixed phrases, colloquialisms, and pronunciation.
Leo has built up a following of more than 20,000 users, proving that this is a popular place for Portuguese learners to find relevant content.
Language Learning Accounts to Learn Korean
@koreanclass101
For Korean language learning, look no further than this page.
Each post is full of helpful information about Korean culture, pronunciation, speaking, and vocabulary.
They also offer an online course and use Instagram as a practice classroom to prepare you for real classes. Check the comments sections to find discussions about each lesson.
@learn._.korean
This account, although older, is full of helpful posts that will teach you how to read and write in Korean.
We recommend that you bookmark posts from here and review them whenever you have the desire to practice a foreign language.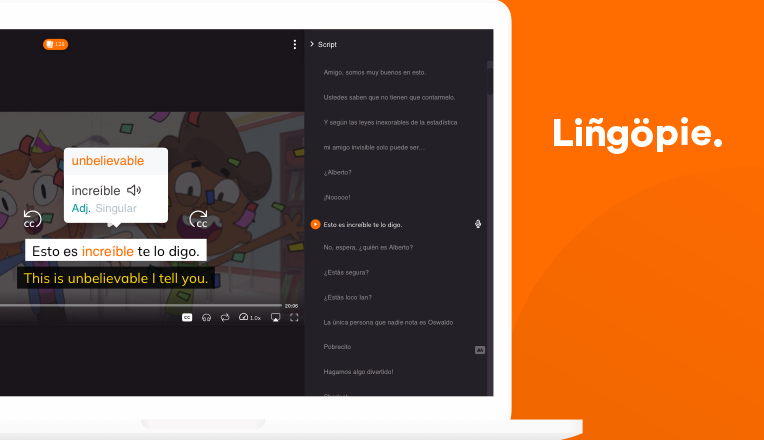 Bonus (@lingopietv) - Multiple Languages
We also strongly recommend our own Instagram account (@lingopietv). Over there you will find memes, lots of vocabulary and grammar tips, quizzes and much more to help you on your language learning journey!
The best thing is that we have content in several languages, such as French, Spanish, Italian, Portuguese, Russian, German, Japanese and Korean.
Check us out to start learning in a fun way!
Summing up: The Best Accounts to Learn a Language with Instagram
Using Instagram for language learning purposes is a great way to utilize your time on social media and learn languages in a fun, engaging way.
So, if you are thinking about learning a new language, using Instagram accounts that post regular, relevant content in a native language is a great place to start.
Once you get a bit more comfortable, you can move on to other language platforms like Lingopie that will give you an even more in-depth language learning experience. Lingopie teaches you a language through movies and TV shows, making it perfect for visual learners.
If you sign up now, you are eligible for a 7-day free trial with everything that Lingopie has the offer.
Create an account today and start excelling in your language skills!