Are you learning Spanish and want to know more about Spanish and Latin culture? This guide to 10 famous Spanish people is a great introduction to the Spanish-speaking world.
Note that many of these legends of Latin and Spanish cinema, music, art, and culture speak more than one language! Learning languages is a great way to dive deeper into a culture.
Whether you are an art fanatic, a keen sports fan, or a lover of movies, there is a Spanish or Latin superstar that ticks all your boxes!
Now, let's develop a deeper understanding of the history, architecture, and dramatic art of Spain and Latin America.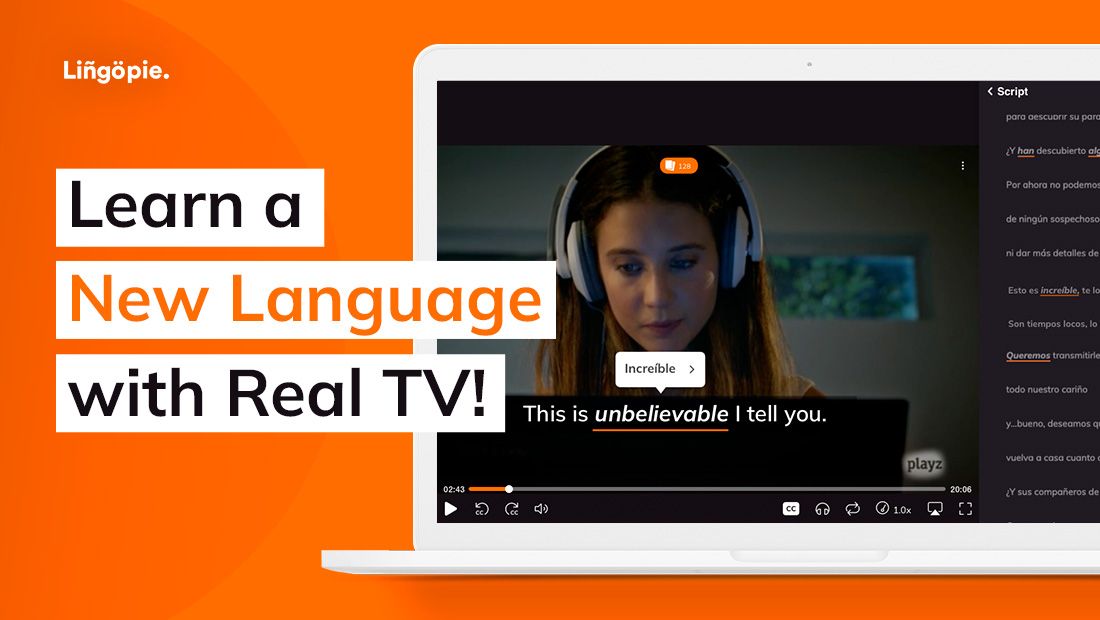 Stars of Spanish Cinema and TV
We will kick off this list of 10 famous Spanish speakers with some Spanish and Latin stars on the big screen. Remember that if you want to learn Spanish yourself, watching Spanish-language TV series and movies is a great way to achieve this.
You can check out Lingopie for more awesome Spanish content from Spain and across Latin America. This streaming service is designed to help language learners develop their language skills through immersion in quality content.
So, without further ado, let's discover some new actors, actresses, and directors!
1. Lorenza Izzo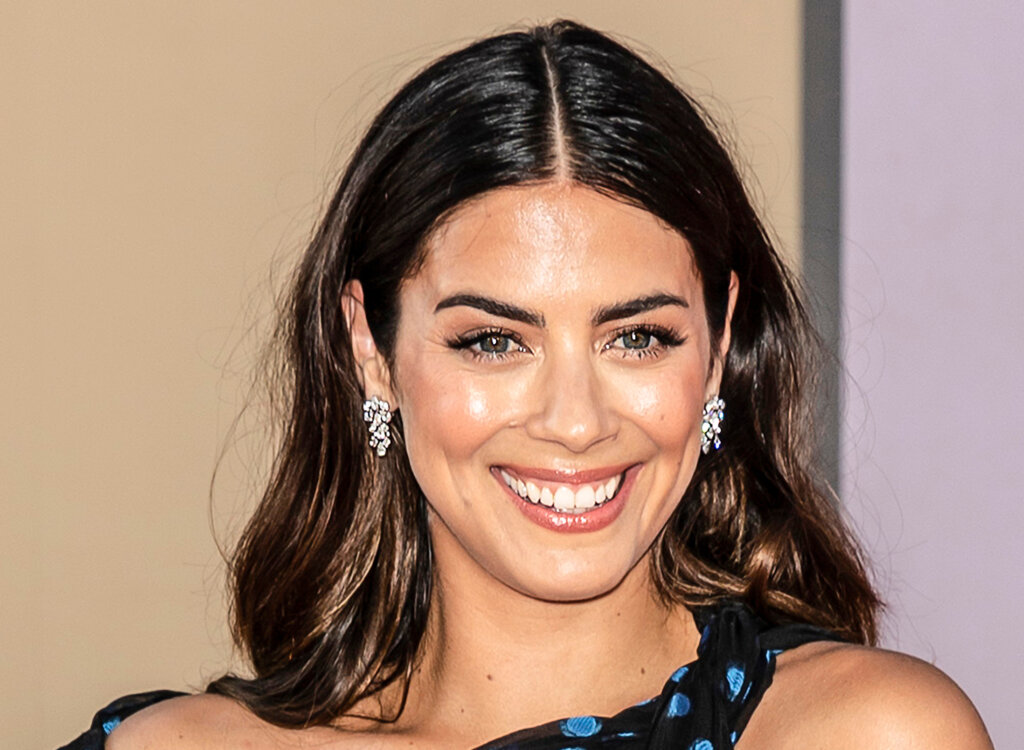 One name that might have passed you by is Lorenza Izzo, but this up-and-comer is well worth keeping your eyes on! Izzo is a Chilean actress and model and she is slowly building up an impressive filmography.
The actress was featured in the 2018 movie The House with a Clock in its Walls and the 2019 Quentin Tarantino film Once Upon a Time in Hollywood. She speaks fluent English and Spanish. You can check out her earlier works for some Chilean Spanish exposure.
2. Sara Monteil
Born María Antonia Abad Fernánde, but known professionally as Sara Monteil, this Spanish actress and singer featured in nearly 50 films over her prolific career.
She won various best actress awards for her roles in The Last Torch Song (1957) and The Violet Seller (1958). Monteil also recorded around 500 songs in five different languages!
One of the highlights of her acting career was the 1947 film adaptation of Don Quixote, which was the first sound version in Spanish of this classic tale.
The film enjoyed critical acclaim in Spain. Look up this movie, as well as Monteil's extensive discography, for some Spanish practice.
3. Pedro Almodóvar
Director Pedro Almodóvar has won two Academy Awards, 5 BAFTAs, two Golden Globe Awards, two Emmys, four prizes at the Cannes Film Festival, six European Film Awards, and nine Goya Awards. He makes films mostly in Spanish, but he did make an English movie during the pandemic called The Human Voice.
Almodóvar attained international fame following the success of his 1988 comedy-drama Women on the Verge of a Nervous Breakdown, which was nominated for the Best Foreign Language Film Oscar. Then, his 1999 film All About My Mother won him an Oscar for Best Original Screenplay.
4. Arón Piper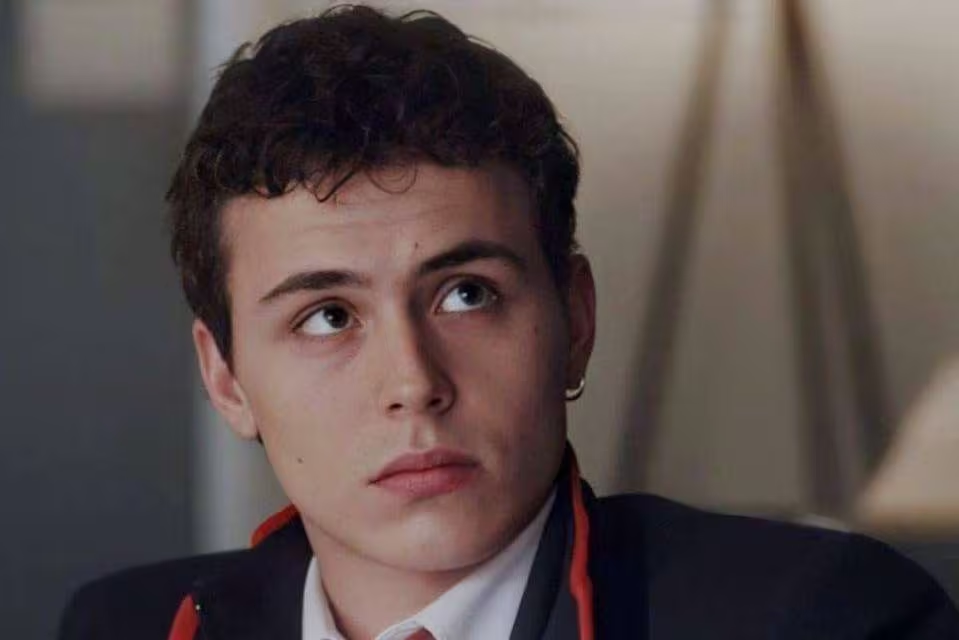 Piper had his acting debut at a young age, appearing in the 2004 movie The Gunman as a 7-year-old. Known predominantly for the Netflix series Elite, this young Spanish actor has developed a keen following, particularly among teenage girls.
The show's second season really allowed Piper to show off his acting talent, as his character struggled with mental health difficulties. Elite is often recommended to Spanish learners, as it gives a great insight into life and slang in Madrid.
Piper is also making waves in the world of music. You can listen to his EPs on Spotify under his musical name ARON. Notably, Me Reces, Serotonina, and Nieve are great songs, which you can use to scrub up on your Spanish. Piper speaks Spanish, Catalan, German, and English, but most of his music is in Spanish.
Latin Music Legends
Another great way to develop your Spanish skills is to engage with popular music from across Spain and Latin America. If you don't know where to start, these Hispanic icons have discographies worth checking out.
5. Ángela Aguilar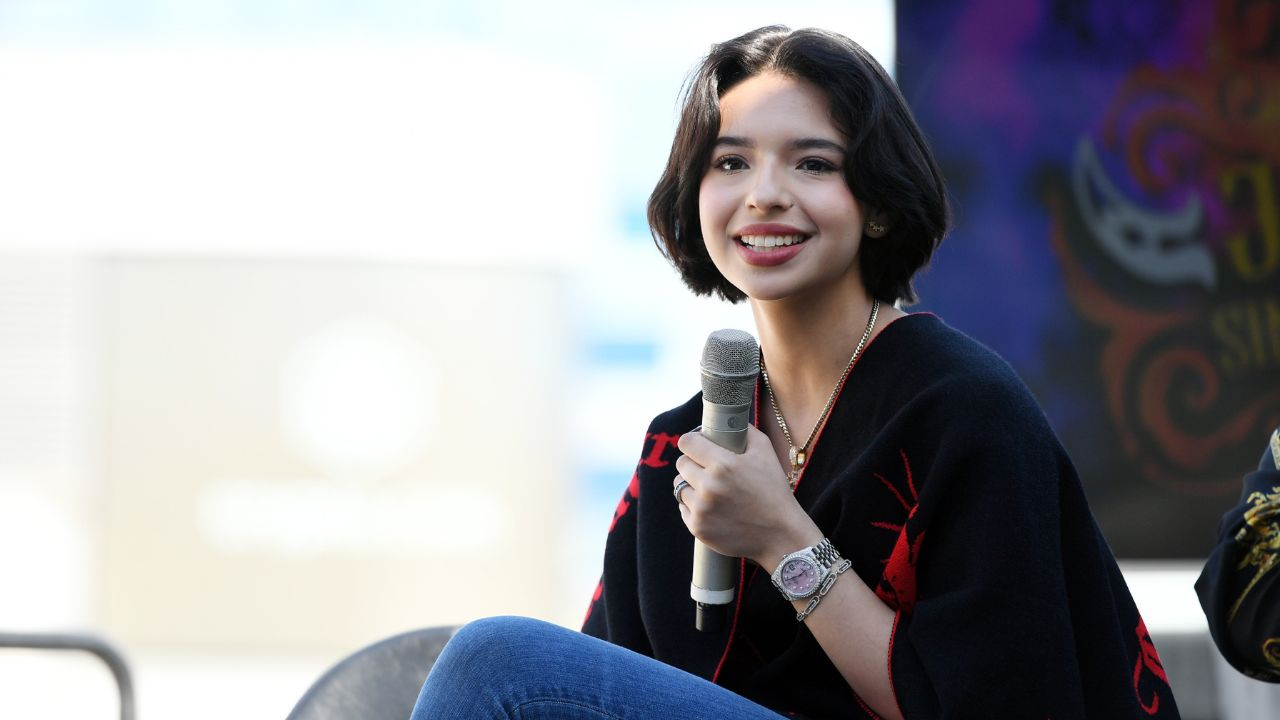 This incredible 19-year-old is a bilingual Mexican-American singer and songwriter. Born into the musical family known as the Aguilar Dynasty ("la Dinastía Aguilar"), her father is singer Pepe Aguilar and her paternal grandparents are Mexican singer-actors, Antonio Aguilar and Flor Silvestre.
Her first solo album, Primero Soy Mexicana ("First I Am Mexican") defined her style as mariachi and ranchera. In 2019, Aguilar performed La Llorana, a classic Mexican folk song, at the Latin Grammy Awards. Her music is easy listening and definitely worth checking out.
6. Plácido Domingo
Born José Plácido Domingo Embil, this Spanish opera singer and conductor was born in Madrid in 1941. At the age of 8, the family moved to Mexico, where Domingo eventually broke out into the world of opera. He has since recorded over 100 complete operas.
This impressive musician sings in his native Spanish, as well as Russian, German, Italian, English, and French. Football fans might know Domingo from his performance at the Three Tenors concert on the eve of the 1990 FIFA World Cup Final in Rome. He performed with legendary singers José Carreras and Luciano Pavarotti.
Stars of Sport, Culture and History
Now, let's explore other areas of art, society, and history through famous Hispanic figures. By the end of this guide, you will have a solid base of understanding of Latin and Spanish culture.
7. Carlos Soler
This professional Spanish footballer plays as a central or right midfielder for Paris Saint-Germain and the Spanish national team. Soler is not the most famous Spanish footballer active right now, so you may not know his name if you aren't a huge sports fan.
However, he is an interesting study as he's bilingual and rubs shoulders with the likes of Kylian Mbappé, Lionel Messi and Neymar Jr. Soler watched the Premier League a lot as a child on Canal+ and learned the English language from this exposure.
He has made six appearances and scored two goals in the UEFA Champions League, and seven appearances in UEFA Europa League. At just 26 years old, he has plenty more to give.
8. Antoni Gaudí
This Catalan-Spanish architect was born in Barcelona in 1852 and is known as the greatest exponent of Catalan Modernism the world has ever seen.
The church of the Sagrada Família is the largest unfinished Catholic church in the world and his most famous work. Other notable works by Gaudí include Casa Milà and Casa Batlló in Barcelona.
Gaudí was so proud of his Catalan roots and language that when the King of Spain visited the site of the Sagrada Família, he refused to speak Spanish with the monarch.
You can visit the stunning Park Güell in Barcelona to see how he manipulated landscapes and mosaics to create something utterly unique.
9. Diego Rodríguez de Silva y Velázquez
Generally referred to simply as Velázquez, or Diego Velázquez, this Spanish painter was the leading artist in the court of King Philip IV of Spain and Portugal.
He lived in the early to mid-1600s and his most famous work is Las Meninas. Velázquez painted women wearing distinctive wide crinoline dresses, characteristic of the era.
Velázquez was born in Seville in Southern Spain and eventually moved to Madrid to paint for the King. He also spent a year and a half in Italy, learning from famous Italian painters. In his life, he produced 110-120 canvases.
While Velázquez is certainly one of Spain's most famous painters, his name may not be as familiar to you as Salvador Dalí or Pablo Picasso.
10. Ferran Adrià Acosta
Finally, we have a man whose culinary career began at the age of 18 when he became a dishwasher at Hotel Playafels in Barcelona. The chef there taught him traditional dishes from Spain. At 19 he was drafted into the military and worked as a cook.
At 22, he became a line cook at El Bulli restaurant on the Costa Brava. 18 months later he was the head chef.
El Bulli held three Michelin Stars under Adrià and produced haute cuisine. The restaurant permanently closed in 2011 due to massive monetary loss. This Spanish and Catalan-speaking chef was born just south of Barcelona. He is generally thought of as one of the best chefs in the world.
Learning Spanish with Celebrities
You might be wondering why you should learn about famous Spanish people and Latin superstars. How can a Spanish actress or a Mexican singer help you to learn a foreign language? Well, because the more you engage with their art, the more you stand to learn.
When you develop an interest in a Spanish director or Latin actor, you can watch their films with interest and absorb the language used.
Moreover, these films will provide a fascinating insight into the culture and society in the Spanish-speaking country where they are set.
So, watching acclaimed films and listening to great music can actually count as doing your Spanish homework! Want to learn about the civil war in Spain and life in 1930s Madrid? Watch Las Chicas del Cable. Obsessed with teen drama and thrillers? Watch The Boarding School. The world is your oyster!
Another fun way to learn Spanish is to listen to interviews given by your favorite celebs in Spanish. Did you know that despite being born in the US, actress Anya Taylor-Joy grew up in Argentina, and Spanish is her first language?
Another star you might not know speaks great Spanish is Ben Affleck! Moreover, Viggo Mortensen, who famously starred in the Lord of the Rings trilogy as Aragorn, speaks fluent Spanish. Potentially, your favorite actor or actress is bilingual and you didn't even know!
FAQs: Latin and Spanish Celebrities
Who are some famous Hispanic musicians?
Julio Iglesias, born in Madrid, is a world-famous singer, songwriter, and former professional football player. He has a star on the Hollywood Walk of Fame, and his son, Enrique, also followed in his footsteps as a famous singer. Ricky Martin, Jennifer Lopez, and Shakira are also notable world-famous Hispanic musicians.
Who is the most popular Latina or Spanish actress?
Penelope Cruz has two Academy Award nominations for best actress and a win for best supporting actress, making her one of the most successful Spanish actresses of all time.
Then there is Zoe Saldana, who made her film debut as Eva Rodriguez in Center Stage, and has since had an incredible career, starring in Avatar and Guardians of the Galaxy.
Who is the most famous Latin or Spanish actor?
Javier Bardem and Antonio Banderas are undoubtedly two of the most well-known Spanish actors, with several Goya Awards between them. Javier Bardem was also the first Spanish actor to be nominated for an Academy Award.
Meanwhile, Antonio Banderas has nominations for an Academy Award, a Tony Award, two Primetime Emmy Awards, and five Golden Globe Awards!
Which Hollywood films feature Latin and Spanish culture?
For great films featuring Latin and Spanish culture, language, and celebrities, check out the works of Alejandro González Iñárritu and Guillermo del Toro. You can also read through the filmography of your favorite Latin actor or actress.
Director Guillermo del Toro won the Academy Award for Best Cinematography and the Goya Award for Best Cinematography for the cult classic Pan's Labyrinth. Meanwhile, Javier Bardem and Spanish actress Penelope Cruz starred in Vicky Cristina Barcelona, set in Barcelona.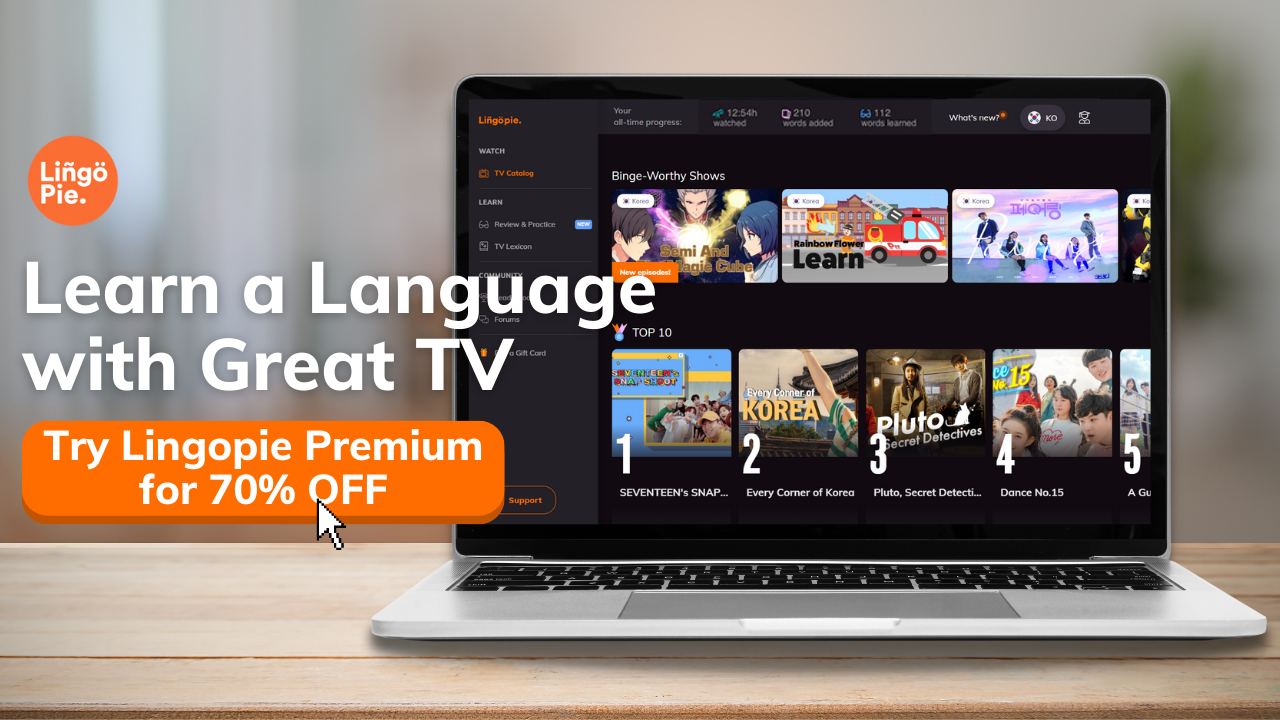 Summing Up: 10 Famous Spanish People and Latin Superstars
When you decide to learn a foreign language, you also commit to learning more about the history, culture, arts, films, and television shows of the countries in which the language is spoken.
A big part of this research is getting to know the celebrities of that language! This is one of the more fun aspects of language learning.
So, sit back and enjoy a great new television series, an Oscar-nominated movie, or a timeless musical classic by any of the Hispanic people on this list.You can also head over to Lingopie for more Spanish and Latin TV and movie content. Join the likes of Sara Monteil and Carlos Soler in the bilingual club!