Today marks the start of National Hispanic Heritage Month in the US, which runs annually from the fifteenth of September to the fifteenth of October.
What is Hispanic Heritage Month?
During this time, there is a range of events and exhibitions designed to celebrate and honor this community's history, culture, and customs and the issues it continues to face. The fifteenth of September was chosen to mark its beginning as this was the date that Costa Rica, El Salvador, Guatemala, Honduras, and Nicaragua gained their independence in 1821.
The Hispanic population in the US stands at over 60 million, making it the country's largest ethnic minority. A national week of celebrating Hispanic culture was made into an annual event in 1968, and twenty years later, it was extended to a month-long honoring of the Hispanic community and its history. As part of  2021 Hispanic Heritage Month, the US Department of State published the biographies of Hispanic employees worldwide whose role is to support diplomatic efforts abroad in recognition of their outstanding contribution.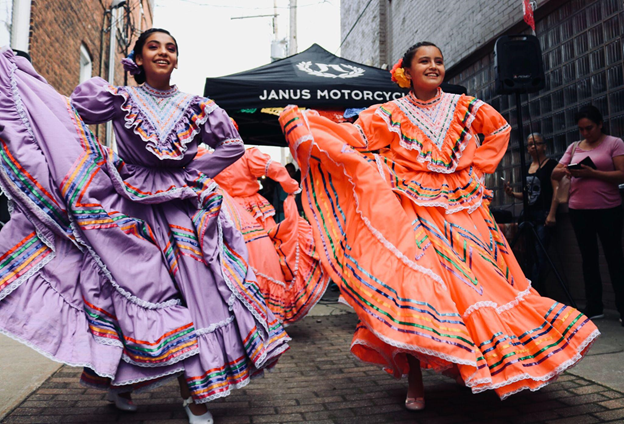 Celebrating the Spanish Language
Spanish is increasingly being seen as the best choice to learn as a second language, largely as a result of the additional employment opportunities this can open up. Travel and tourism play a significant role, too, with many people appreciating and enjoying being able to speak the language of the country they're visiting and the opportunities this can open up.
As part of the National Hispanic Heritage Month, the Spanish language itself is celebrated, with a range of events and workshops taking place across the country for those who want to learn Spanish or brush up on their skills.
If you're thinking of learning the language, you may want to learn Spanish online if work and other commitments make it tricky to attend a course in person. The best way to learn a new language is to incorporate it into your life as far as possible: this is known as immersive learning.
While immersive learning used to entail visiting the country where the language is spoken for an extended stay, now, new technologies and methods of learning mean that an immersive experience can be achieved without needing to pack up and relocate for months.
For example, try having regular conversations with fellow learners entirely in Spanish and change your phone settings to Spanish. You might want to re-label jars and packets in your kitchen with their Spanish names, listen to Spanish music, or flip through a Spanish magazine.
Another great way to have fun while learning a new language is by watching TV, and what better way to do this right now than enjoy some subtitled programs on Hispanic Heritage Month people that figure prominently in Hispanic history and culture?
Learning in this way can help you stay engaged and entertained, as well as allowing you to pick up plenty of everyday phrases used in real-life situations.
We round up five of the best programs below to help get you speaking Spanish fast!
Here are the Top 5 TV Shows to Learn About Hispanic Heritage
These specially subtitled shows from Lingopie are a great way to learn Spanish and to find out more about some of the key figures celebrated during national Hispanic Heritage Month:
El Greco, Alma y Luz Universales
The Spanish Renaissance painter whose influence on art can still be felt today is the subject of this documentary, which seeks to understand more about the man who left such an enduring legacy. See what you will learn with El Greco here.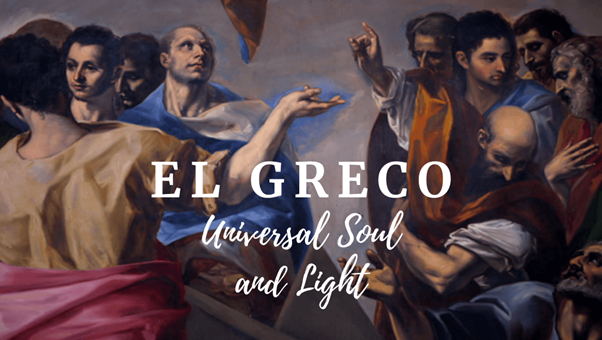 La Princesa Paca
A documentary focused on the life of Francisca 'Paca' Sanchez, who was prepared to face the serious consequences of defying convention in her love for the married poet Ruben Dario. This program tells the story of this humble yet extraordinarily brave 19th-century woman. See what you will learn with La Princesa Paca here.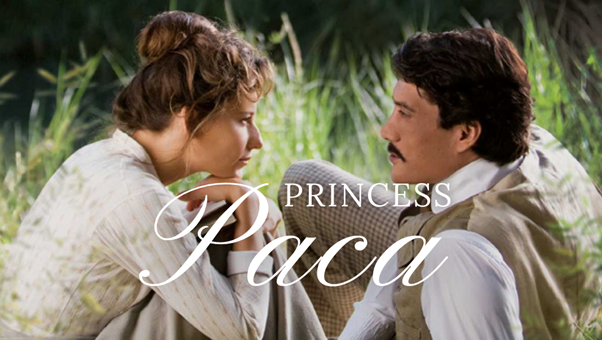 Laura, Una Vida Extraordinaria
Laura Montoya was the first Colombian to be canonized; this program tells the story of her extraordinary life and the contradictions inherent in it.
Teresa
This is the story of a modern-day girl who, in reading about the 16th century St Teresa of Avila, learns more about the remarkable woman who refused to conform to the status quo and how her journey has parallels with our own times.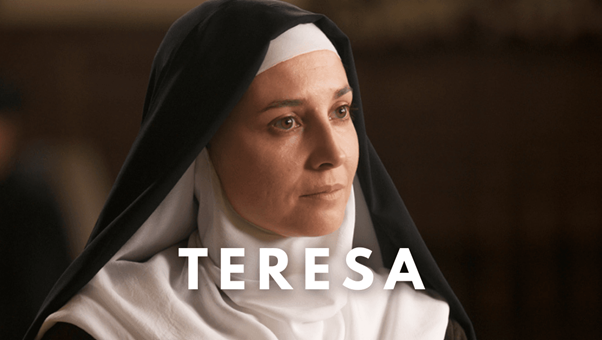 Gabo, La Magia de lo Real
Gabriel Garcia Marquez grew up in Colombia and went on to become a Nobel Prize winner who counted Bill Clinton and Cesar Gaviria as friends. This program charts his incredible life, featuring the thoughts of those who knew him.