If you're learning the Portuguese language then you're in luck! You can now add some incredible Brazilian TV shows to your list of series to watch.
The Brazilian film & TV industry is well-known for being one of the best in South America. In fact, they offer great acting combined with gripping storylines and quality cinematography. Excited yet? You should be...
But, first things first. You might be wondering how binge-watching Brazilian series constitutes a learning method.
So, to settle any skepticism you may be harboring, we'll outline the reasons why watching movies and series is an effective tool for language learning before actually delving into the best Brazilian shows on Netflix.
Then, we'll answer some FAQs about this topic.
Let's dive in!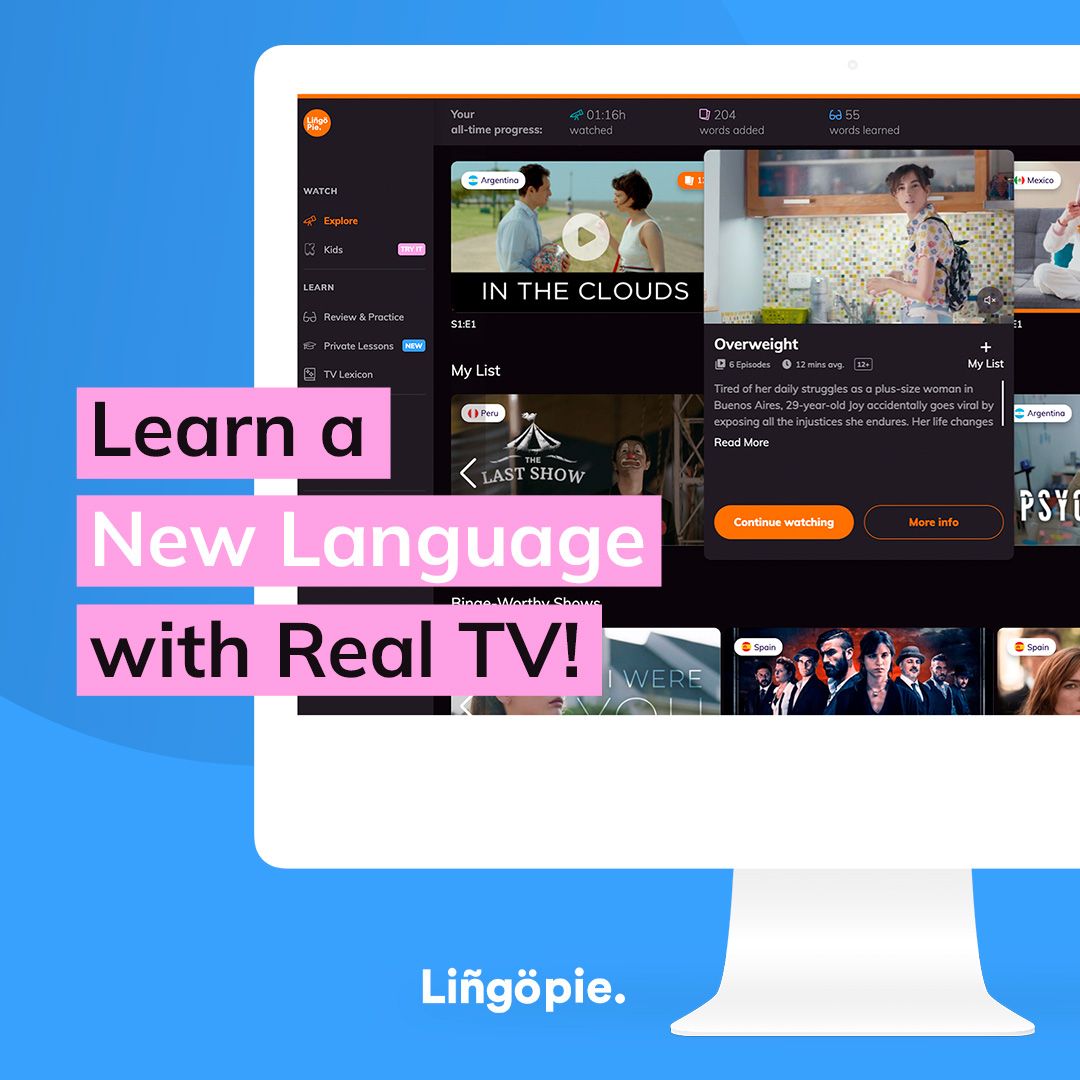 Learning Portuguese Through Brazilian TV Shows
Watching a TV show is a fun and engaging way to learn a language because it exposes you to how native speakers communicate in daily life.
You get the chance to work on your listening skills by training your ear to decipher the phonetics of Brazilian Portuguese (which is very different from European Portuguese, by the way!)
Moreover, watching TV series will actually provide you with great insight into Brazilian culture, which is an important part of learning a new language. Being culturally literate will help you navigate practical situations in Brazil.
If you're a beginner, you'll benefit from watching the content with English subtitles, so you can identify the meaning of words and phrases and follow the storyline without losing interest.
Once you become an intermediate or advanced learner, ditch the English subtitles and challenge yourself with subtitles in Portuguese. This will help you with your reading skills too.
Now, for the best Brazilian TV shows on Netflix.
1. Boca a Boca (Kissing Game)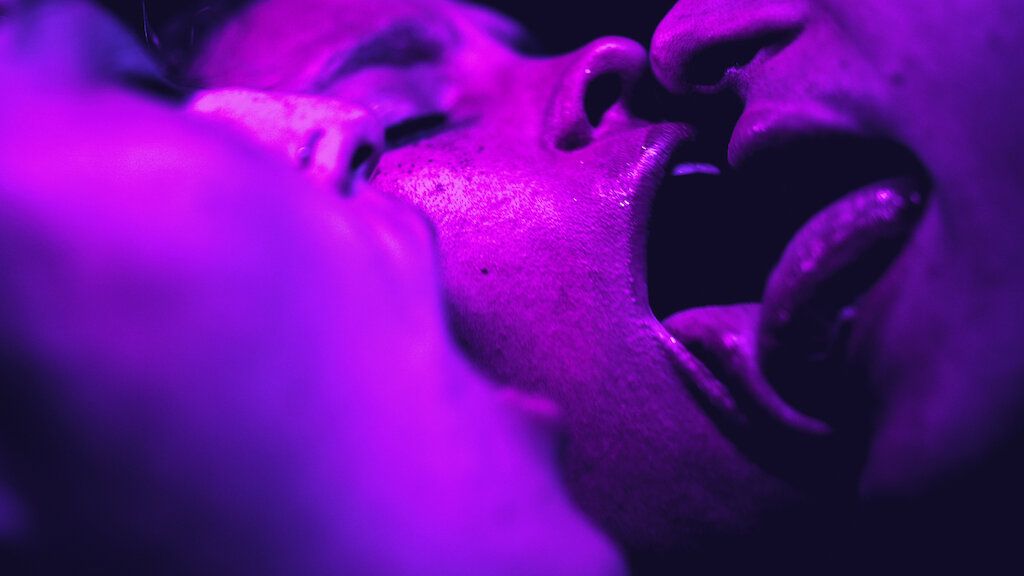 Kissing Game is a suspense LGBTQ+ zombie series set in a rural community in inland Brazil in which young people begin to fall ill in the aftermath of a party that gets out of control.
Tension rises as more and more members of the group of high school students that attended the party start contracting the mysterious virus that is transmitted through kissing and turns them into zombies!
It's dystopian, fast-paced and unconventional!
2. Samantha!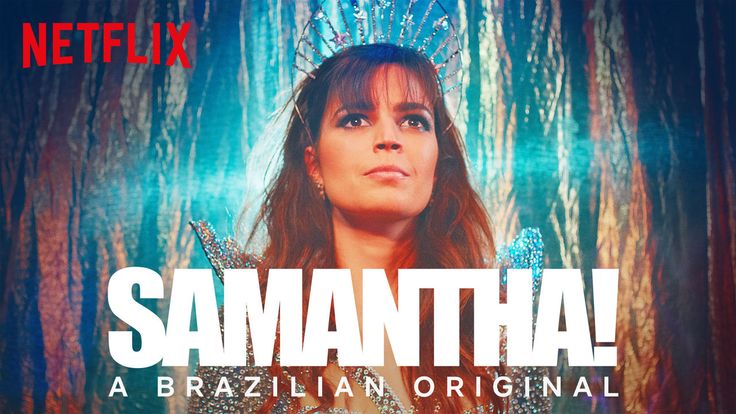 This Netflix comedy series produced in Brazil is about a former child star named Samantha, who's willing to do whatever it takes to win back her long-gone success.
The 80s child star can't seem to let go of the desire to come into the limelight once again and works alongside her husband, a former football player who has just been released after spending a decade in prison, to reach her goal.
There is no doubt you'll be laughing at their hilarious harebrained schemes to achieve fame.
3. Bandidos na TV (Killer Ratings)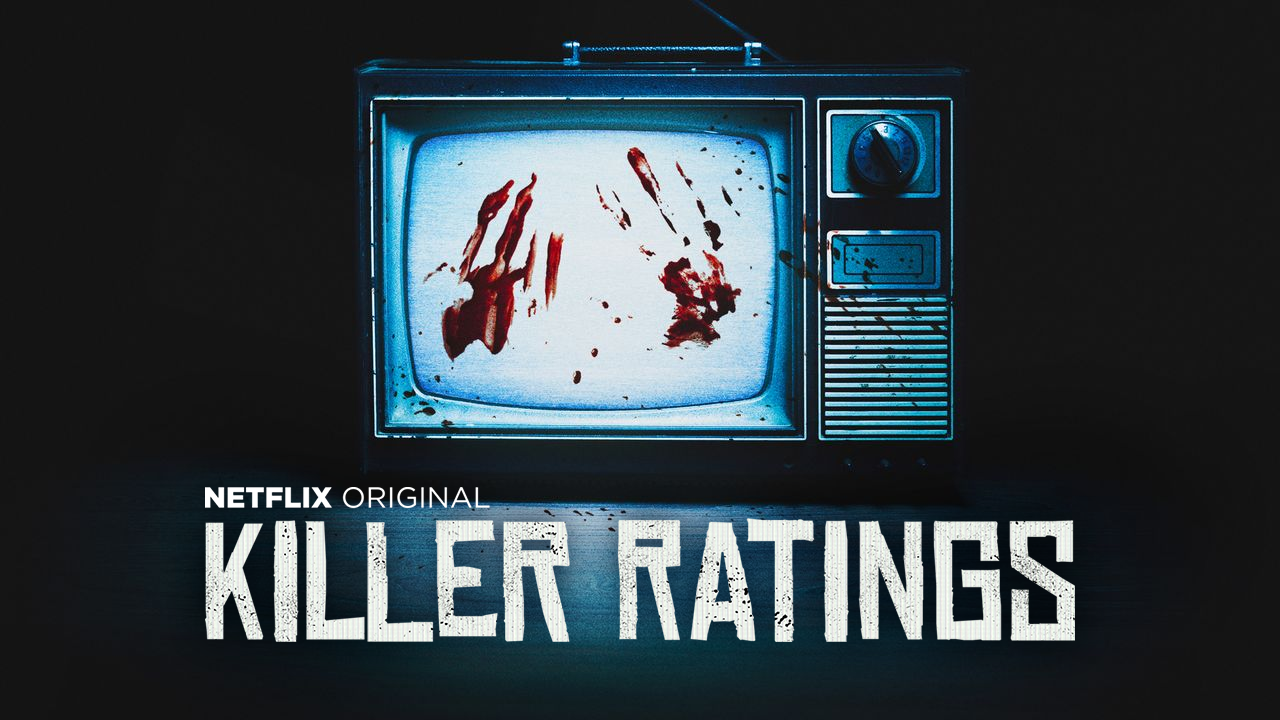 This mind-blowing seven-episode documentary series follows the real-life story of TV host and politician Wallace Souza.
For over ten years Souza presented Canal Livre, a popular crime news show set in the Amazonian city of Manaus, one of the most violent cities in Brazil.
As a result of the show's popularity, Souza was elected as a local congressman several times.
He ended up being accused of being behind a series of murders, thought to have been driven by his desire to improve the ratings of the show.
4. Coisa Mais Linda (Girls From Ipanema)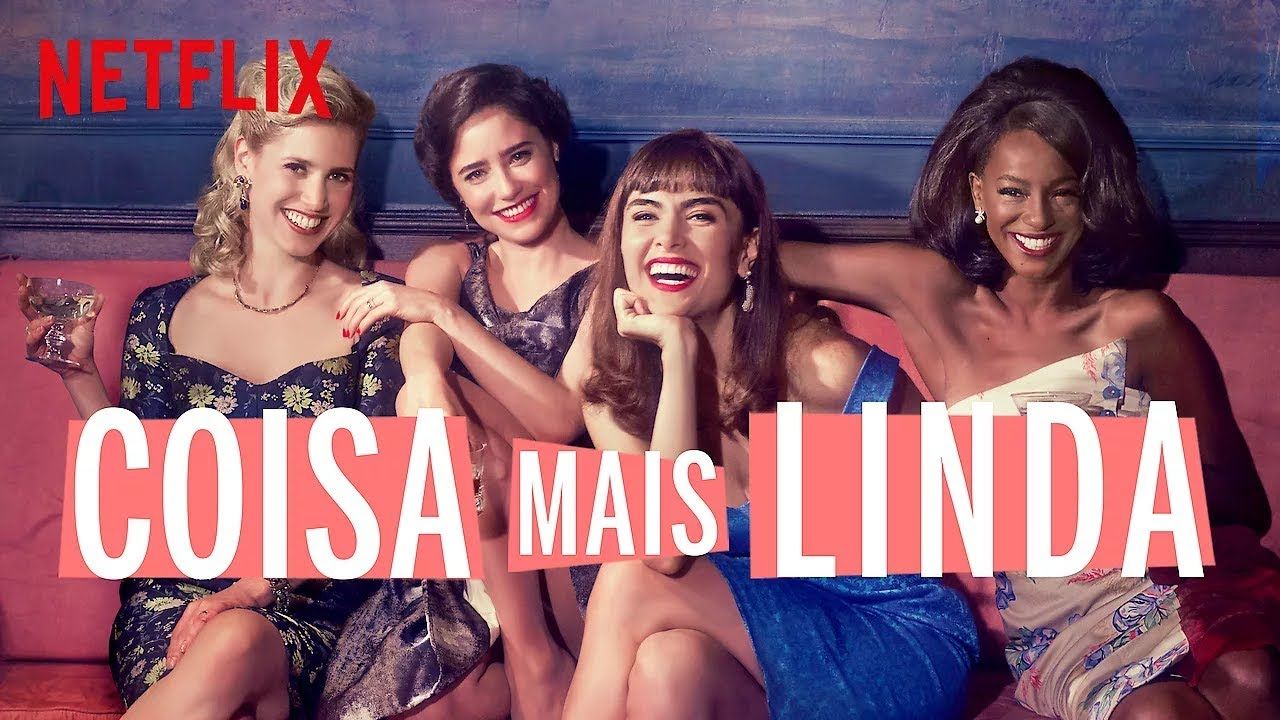 Formerly known as Most Beautiful Thing, Coisa Mais Linda is set in the 1950s.
This Brazilian series stars Maria Luiza, a housewife from São Paulo who moves to Rio de Janeiro to be with her husband. Upon her arrival, she finds that her husband has abandoned her.
Instead of declaring defeat and returning to São Paulo heartbroken and penniless, Maria Luiza decides to remain in Rio de Janeiro to follow her dream: opening a Bossa Nova club.
Supported by other women adamant to make gender equality a reality, this young woman sets out to make history with her music club.
This historical drama is both touching and inspiring and the Bossa Nova soundtrack is delightful to listen to.
5. Cidade Invisível (Invisible City)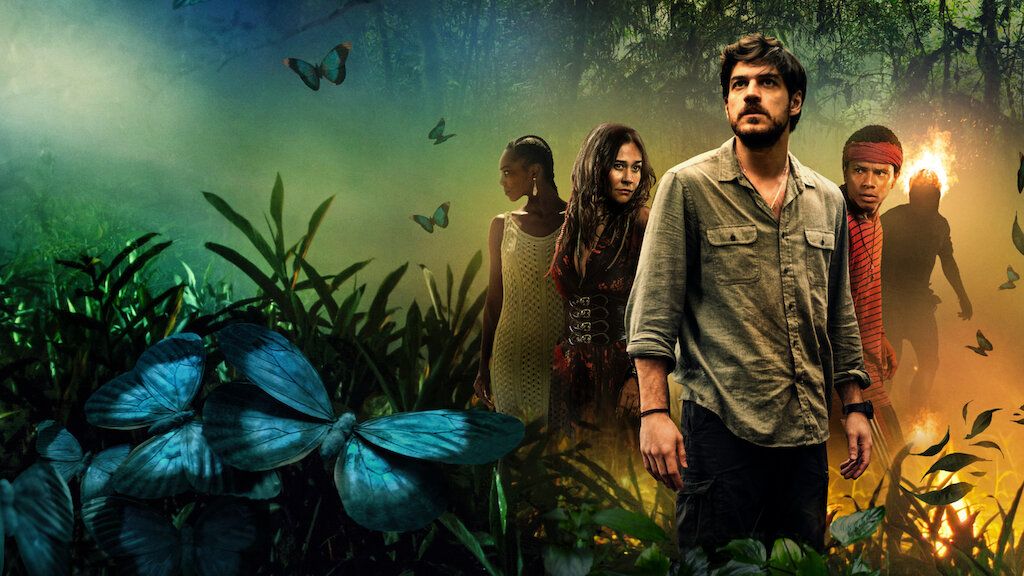 With its origins in Brazilian folklore, this series is quite intriguing. If you like to watch fantasy TV shows, this one is for you!
The plot follows a detective that discovers mythical creatures living among humans as he conducts a murder investigation.
This Brazilian TV show is definitely worth watching if you enjoy dramas that are out of the ordinary and keep you thinking!
6. Super Drags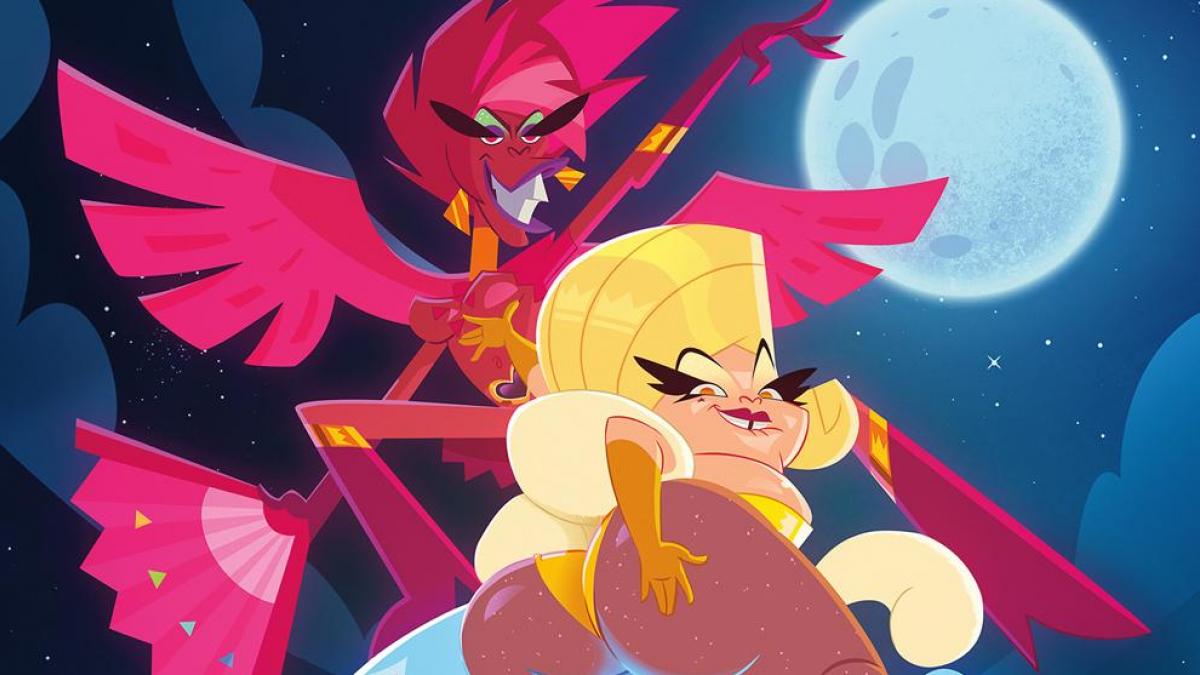 Super Drags is an entertaining and contemporary animated series for adults!
Three gay co-workers live double lives as drag queen superheroes and save the LGBTQ+ community from their evil enemies.
Whilst this may not be everybody's first choice TV show, it provides an insight into this particular community in Brazil and the chance to pick up on new Portuguese vocabulary.
7. Sintonia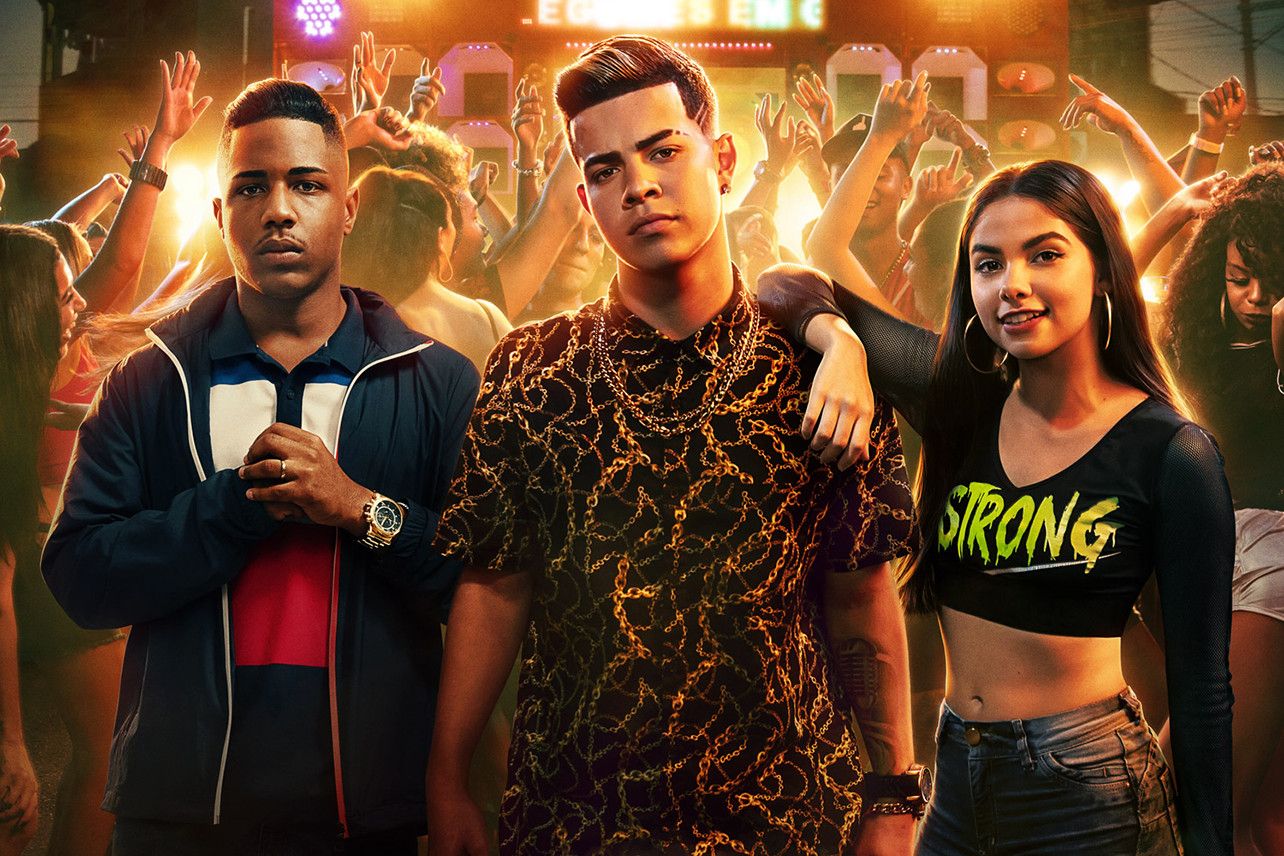 This YA crime drama will have you sitting on the edge of your seat. It'll take you through the underworld of drug trafficking, the Evangelical church, and the music and party scene!
Straight from the streets of São Paulo, Brazil, three young friends from the same favela aim to follow their dreams and live a better life.
The youngsters end up on very different paths. Follow their story while becoming familiar with many Paulista (São Paulo native) regional expressions.
Due to the prevalence of slang, it may be more appropriate for intermediate and advanced learners.
8. O Escolhido (The Chosen One)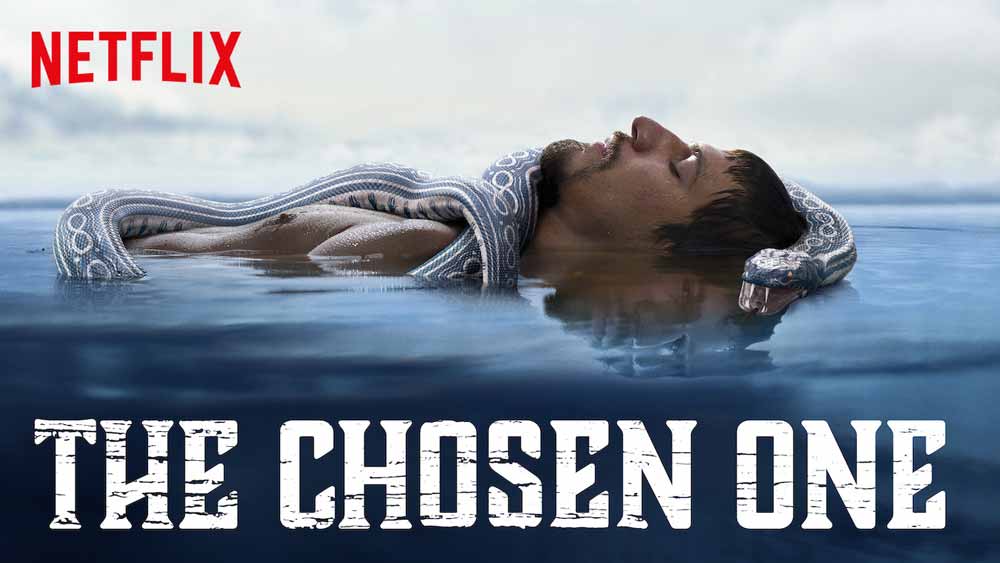 If you're looking for a show to binge-watch, check out this sinister thriller based on the Mexican series Niño Santo.
Watch as three young doctors do everything they can to bring a vaccine for a new mutation to a secluded area named Pantanal.
The three doctors end up becoming trapped in the isolated community, where the spiritual leader has healing powers.
9. Vai Anitta (Go Anitta)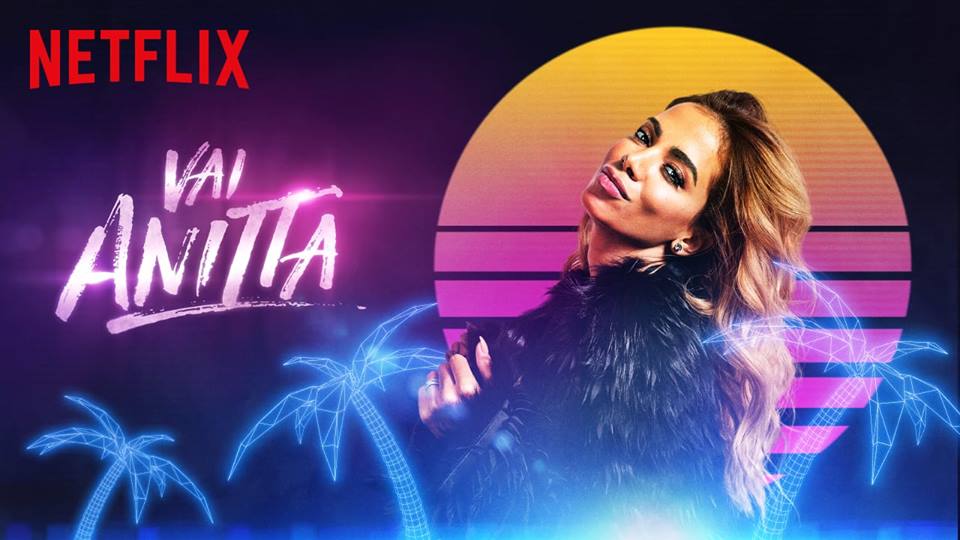 This music docuseries was created by Brazilian popstar Anitta herself, as she focuses on developing her international career.
In this engaging show, she goes from producing a music video in the Amazonian forest, to showing her audience how she works on a new song, to touring the globe.
Displaying a fierce work ethic, she opens the doors to the backstage of her professional and personal life.
10. Irmandade (Brotherhood)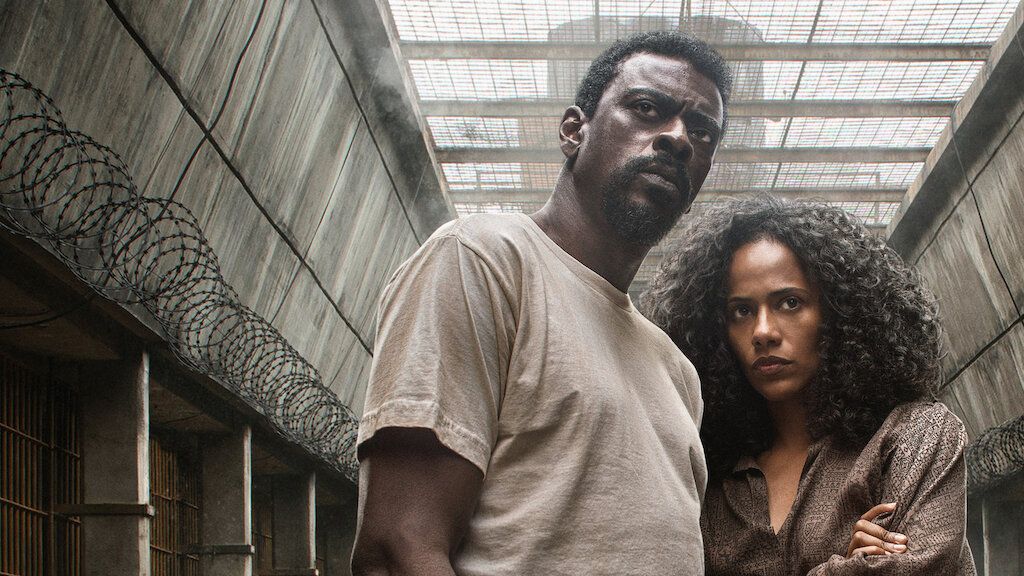 This enthralling and renowned crime drama revolves around the story of a 90s criminal gang in São Paulo.
The plot follows the story of an honest lawyer named Cristina who discovers that her brother leads a criminal gang.
Forced by a corrupt police force to infiltrate the criminal faction and become an informant, the earnest lawyer ends up questioning her own ideas of justice.
11. Reality Z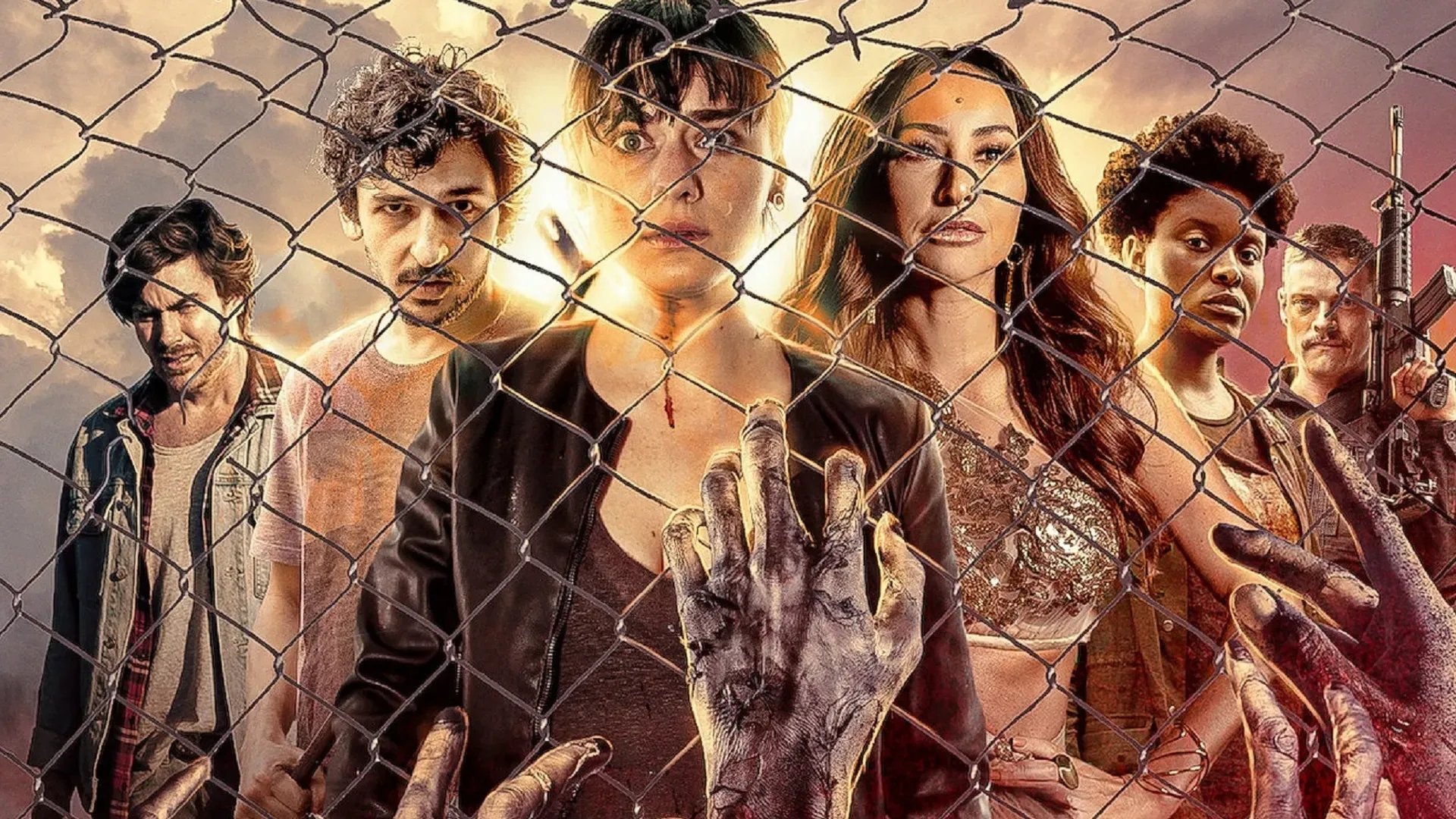 Based on the British series Dead Set, Reality Z is another Brazilian version of a zombie apocalypse show.
As the zombie attack breaks out in Rio de Janeiro, the contestants and producers of the reality show Olimpo, The House of Gods use the studio as a shelter as they attempt to stay alive.
This is a Brazilian show well worth watching if you enjoy this particular genre.
Frequently Asked Questions
Does Netflix Have Brazilian Shows and Movies?
Yes, Netflix does have a wide range of Brazilian movies and shows for users to view. We've listed 11 series in this article, but there are many more.
Check out this popular streaming service for some of the best Brazilian content available on the Internet.
Are There Any Portuguese Shows on Netflix?
Yes, there are! You can find both Brazilian and Portuguese shows on Netflix.
The TV and film industry in Portugal is nowhere near as large and dominant as it is in Brazil but if you're looking for some variety or if you need to learn the European Portuguese accent, you have a few options available too.
What Else Should I Watch on Netflix to Learn Portuguese?
Some good Portuguese TV shows are Pôr-do-Sol, Glória, or Until Life Do Us Part.
Are There Any Famous Brazilian Movies?
Yes, you can find some of the best Brazilian movies on Netflix!
Even though it's not on Netflix, a good example is Cidade de Deus or City of God which is one of the most famous Brazilian movies ever made. Don't miss it!
It's loosely based on real-life events and besides being highly popular, it's also critically acclaimed.
After you've watched it, you can dive into the Netflix documentary series about the lives of the characters 10 years later.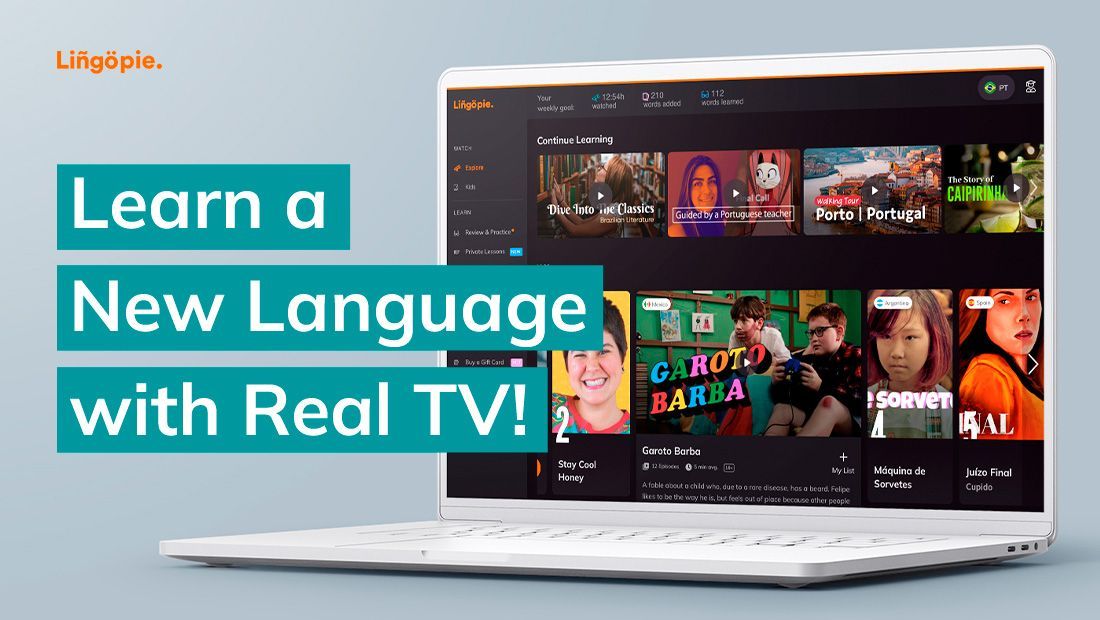 Summing Up: The Best Brazilian TV Series on Netflix to Learn Portuguese
Today we've given you a guide to the best Brazilian TV shows to watch on Netflix. You can use this as a valuable resource to enhance your language learning journey.
Brazilian Portuguese is melodic and very pleasant to listen to and watching Brazilian TV and movies will help you with phonetics, as well as vocabulary.
Moreover, you can travel to the beautiful country of Brazil from the comfort of your own home.
If you're ready to take the next step on your journey towards speaking fluent Portuguese, sign up for a free trial on Lingopie.
You'll not only find some great TV and movie content, but you'll also have access to exercises and features to consolidate what you learn. Good luck!