¡Hola!, Olá! and Bonjour!
This is for any Spanish, Portuguese or French speakers who would like to improve their English. Did you know that you can learn English by watching great TV shows and movies?
In this post, we will explain how watching TV is a great language-learning tool. Then, we will provide 12 top recommendations for English-language TV series that you can find on Lingopie.
Lingopie is an online streaming platform that provides content in several popular languages. Its library offers English-language TV shows designed to teach English to Spanish, Portuguese and French people.
With Lingopie's interactive subtitles, digital flashcards, and quiz features, you can improve your English while having fun!
Learning English by Watching TV Shows
By immersing yourself in English-language content and listening to native actors use language in a natural context, you can binge-watch your way to fluency.
This is an entertaining way to learn English and employs your brain's natural learning method. Just like when you learned your mother tongue as an infant, your brain will absorb new language through exposure.
Language learning can be enjoyable and almost effortless when you watch TV shows full of useful English vocabulary.
Now, let's dive into our top 12 recommendations for English-language TV shows on Lingopie. These fantastic series have been hand-picked for Spanish, Portuguese, and French speakers who are learning English at all levels.
The 12 Best TV Series and Short Movies to Learn English
1. Cupids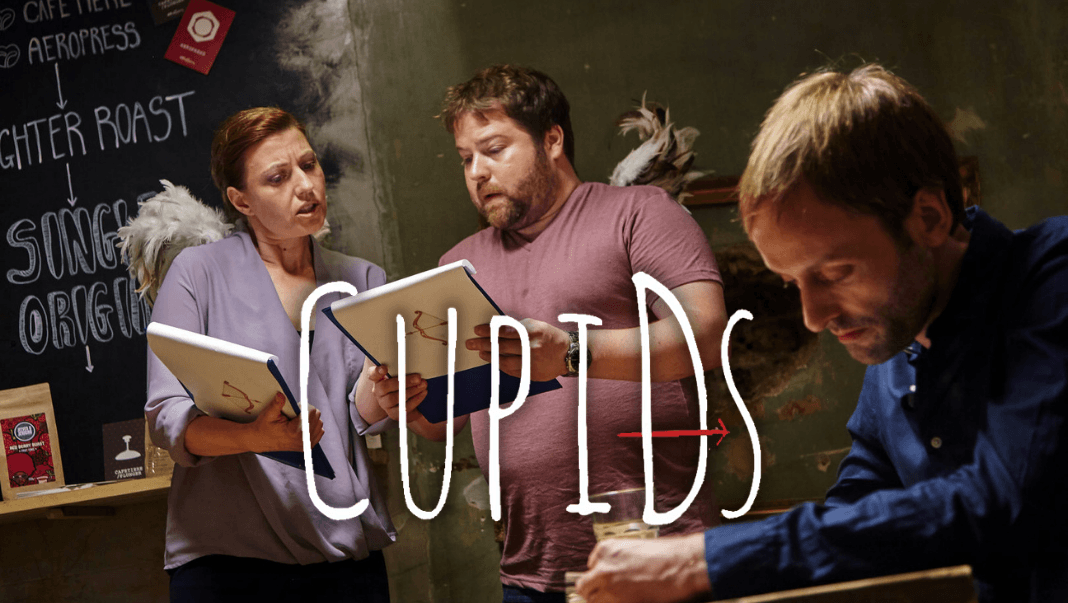 This is a whimsical short movie in which two cupids team up to face one of the greatest challenges for romance in modern times: getting two strangers to talk to each other.
They use information about people such as their likes and hobbies to make viable matches and then invisibly manipulate situations to get a potential pair talking. This short movie is in British English.
Learning Content
Beginner and intermediate English learners can benefit from watching Cupids as it features new vocabulary about romance and relationships, as well as useful new words and phrases for meeting people and introducing yourself.
2. Cactus Practice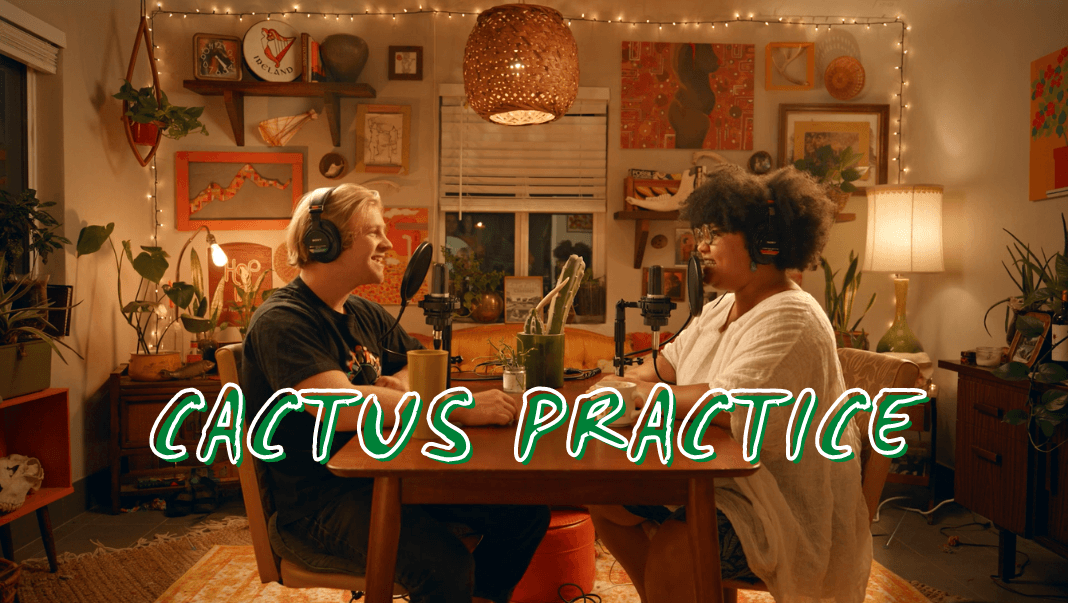 In this short movie, two friends host a weekly podcast. However, they have very different feelings about this project. When a new challenging roommate arrives, feelings bubble to the surface, and everything changes for our main characters.
Learning Content
Learners can watch Cactus Practice to take in new vocabulary about friendships and daily life. The actors speak American English.
3. Femme Brûlée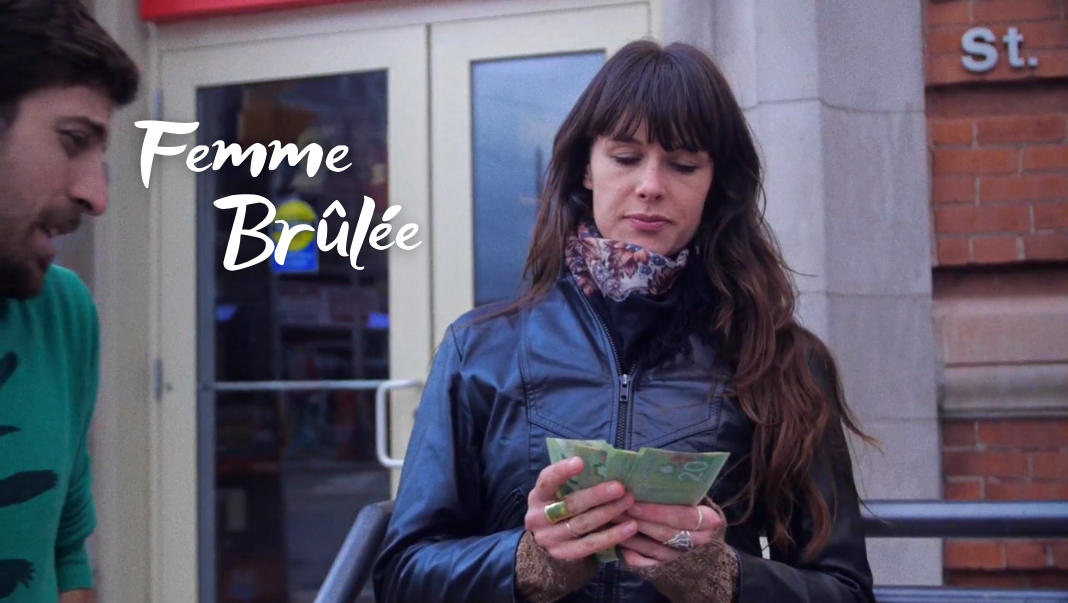 The native French speakers among you will enjoy the pun in this title!
Some would call the main protagonist in this exciting TV show a thief, while others might say she is an opportunist. She takes people's information and uses it to come into money. Our main character seems to be very proficient in getting what she wants until she defrauds the wrong person.
Learning Content
Intermediate learners can watch this TV series to learn English vocabulary related to everyday life, such as how to order in a bar and general small talk.
4. Couples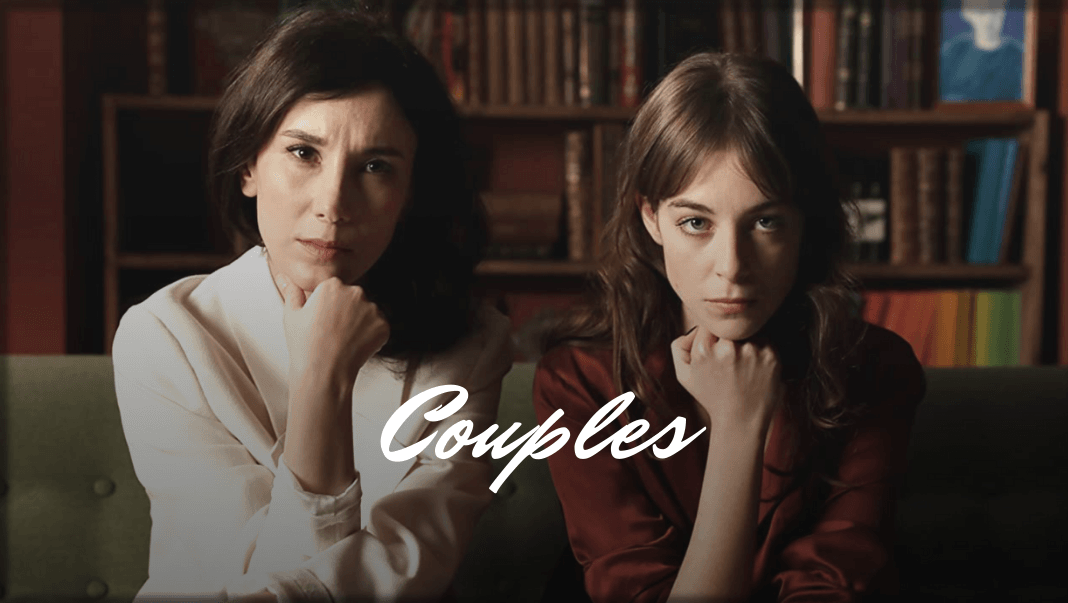 This entertaining TV show has just 4 episodes, so it is a quick watch. The premise is simple. Several couples sit in front of a camera (which acts as an invisible therapist) and discuss their relationship problems.
Watch these couples reveal their unusual and diverse relationship troubles on the therapist's couch. All the characters have different backgrounds, so it is a good show for intermediate listening comprehension.
Learning Content
The show deals with real-life issues, so a lot of practical vocab is used. There are many characters in this 4 episode special with a diverse range of accents to tune into.
5. Rock Cowboys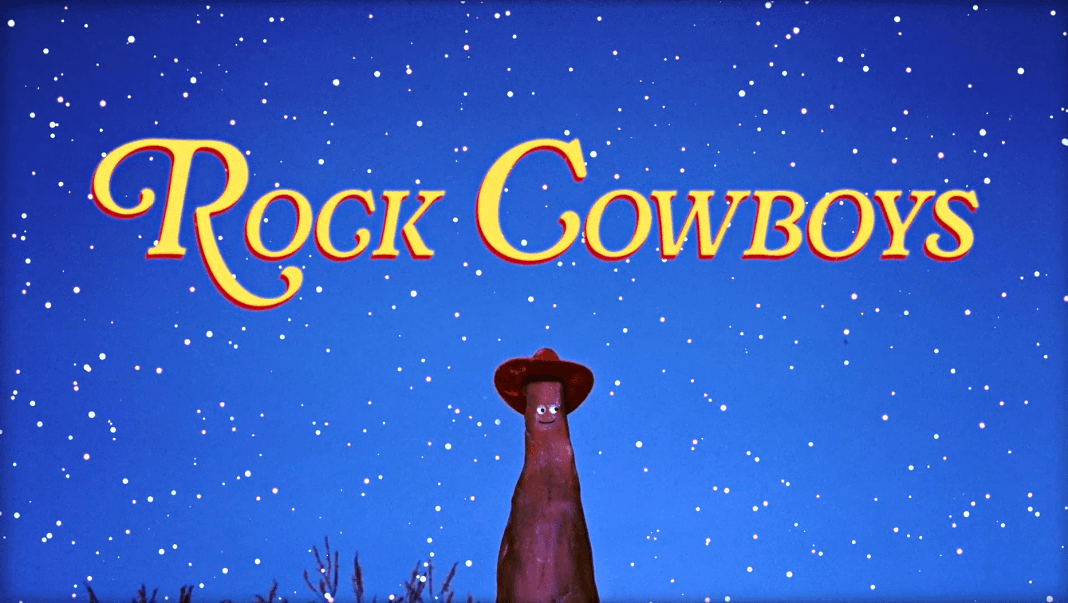 In their lifetime, everyone needs to watch at least one animated short movie featuring cowboys made of rocks discussing their lifestyle. If you have not yet had the pleasure, now is the time!
Our rock cowboys have southern American accents, so tune into their unique pronunciation for some lower-intermediate listening practice.
Learning Content
English learners can develop some specialized vocabulary about the desert climate and the cowboy way of life. The main learning content comes from the southern accents - can you tell they are different?
6. The Astronauts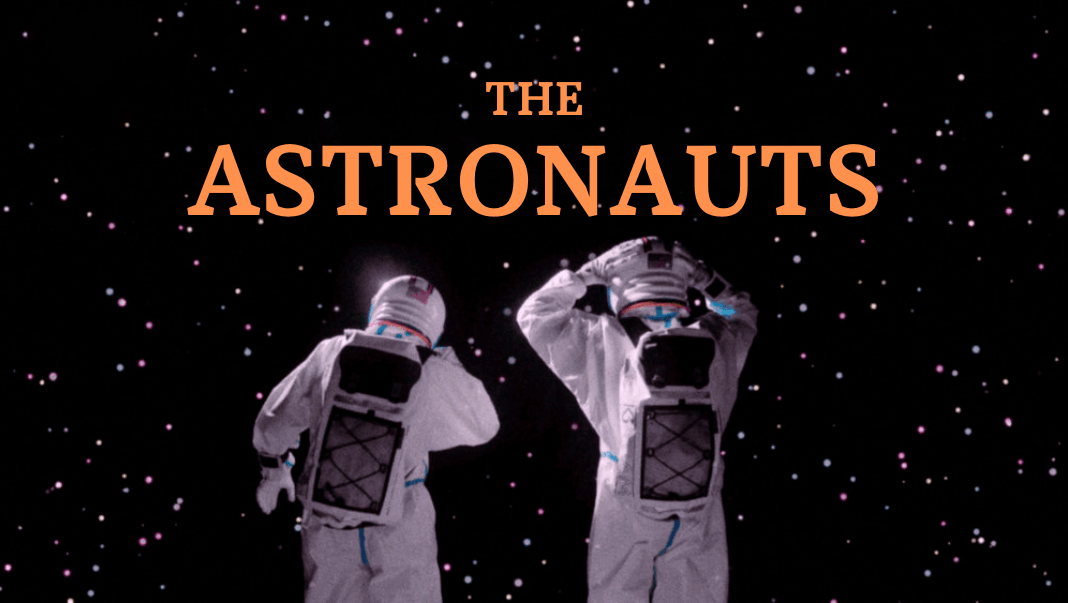 You can really sink your teeth into this TV show as it has 13 short episodes. Follow astronauts Kurt and Roy as they float in outer space, stranded and bored, waiting for rescue. While they wait, they chat. Their dry conversations are hilarious, and a great example of dark humor.
Binge-watch this series to immerse yourself in the language. The largely meaningless conversations between these two men are oddly gripping and it is hard to stop watching once you have started.
Learning Content
This is one of the more silly TV shows on the list. Learning English can be engaging and enjoyable as you listen to the main characters discuss their predicament in American English. A range of topics is covered, from space-related issues to everyday life back on Earth.
7. Weekend Warriors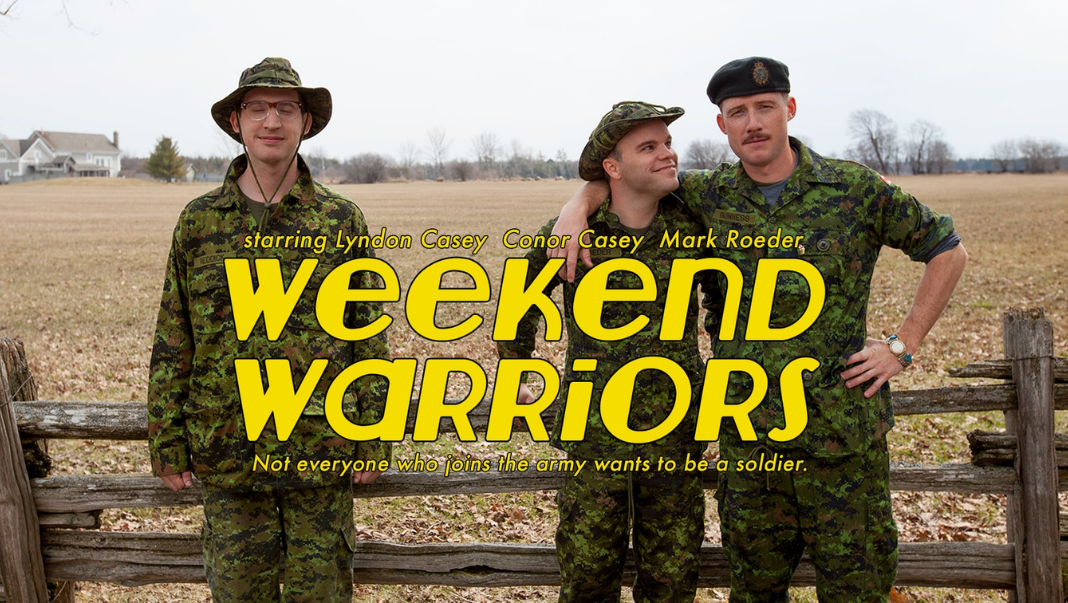 In Canada, civilians can join the army reserves and not be obliged to fight overseas. The nickname for these part-time soldiers is "weekend warriors".
In this comedic short movie, Bobby Reddick is having a fun weekend with his peers in the Canadian Army reserves, until his camp receives an urgent distress call. When the laughter comes to a halt, can Bobby and his fellow soldiers rise to the challenge?
Learning Content
There is a lot of typical male humor and guy talk featured in the first half of this short movie. Get familiar with North American accents through this Canadian drama. Advanced learners will benefit from listening to the fast-paced and colloquial dialogue in Weekend Warriors.
8. Break a Leg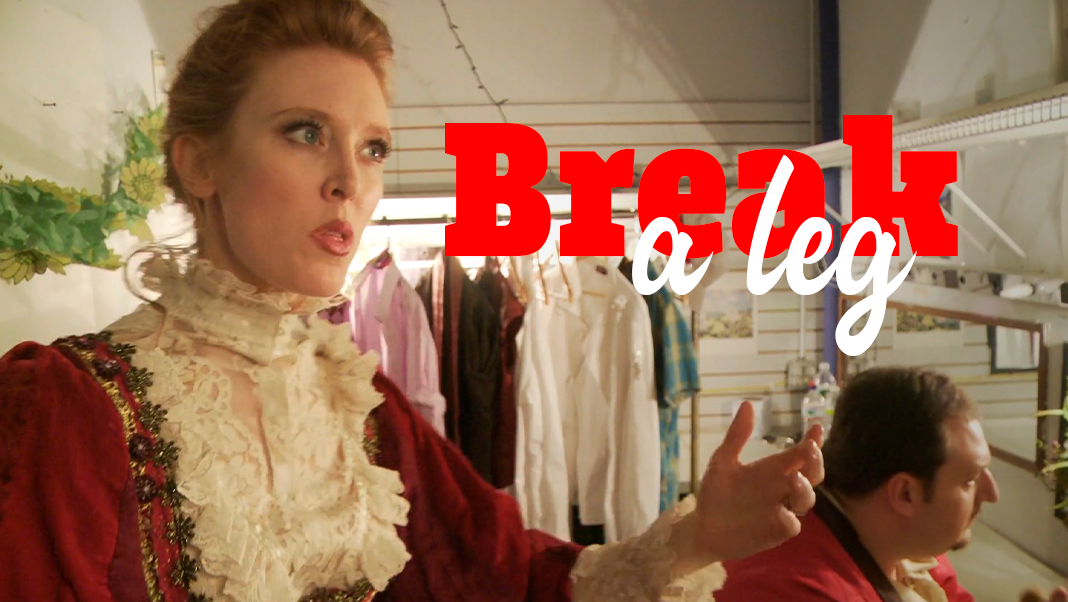 Theatre lovers will get a kick out of this short movie. When Macbeth himself cannot perform on the opening night of a production of "The Scottish Play", the understudy has to step into the lead role at the last minute. When he accidentally says the forbidden word - "Macbeth" - chaos ensues.
Break a Leg takes this theatre superstition to a whole new level with the bad luck that is generated following the fateful utterance of "Macbeth".
Learning Content
As the different characters are in various stages of panic and stress, this show provides an opportunity to challenge your listening comprehension. Moreover, you will learn some common and useful English curse words.
9. It's Complicated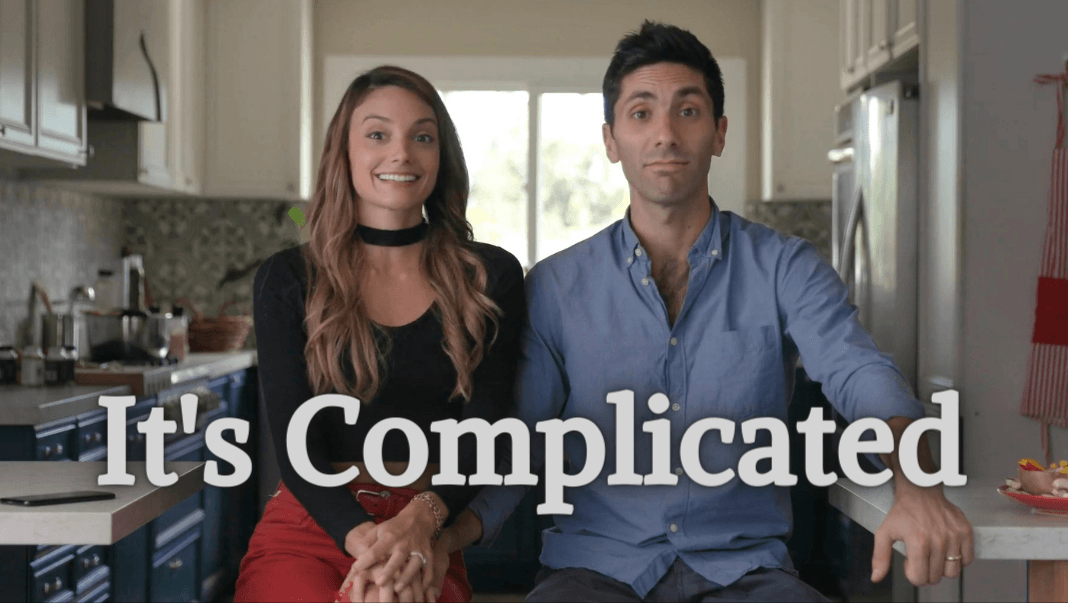 This web series has 6 short episodes. Get advice from a couple in love about how to live successfully in a partnership. Nev from Catfish is our resident expert in love and he addresses questions and concerns from the public about all things romance.
Learning Content
Start watching this series to hear the characters speak about love, daily life, and relationships. Their American accents are easy to follow and the vocab used is useful.
10. Shelter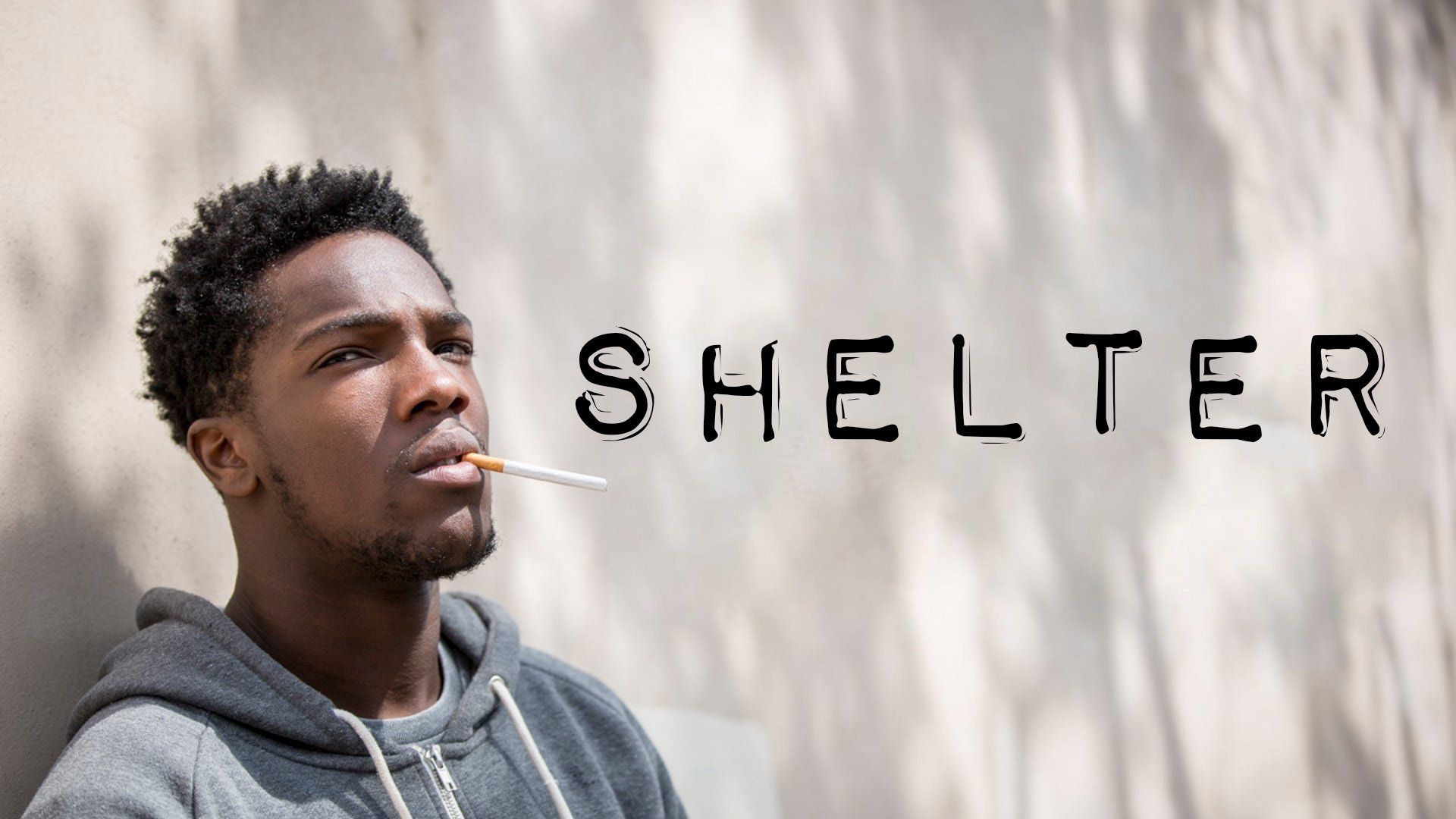 This short movie explores the emotional journey of a young man who has gotten into trouble with the law. In a visit with his therapist, he scratches the surface of big themes like justice, racial tension, and art. The language is colloquial and both he and his therapist curse regularly. The English is British.
Learning Content
Watch Shelter to develop your listening comprehension skills and pick up new curse words. You can also see typical examples of British streets, stores, and styles.
11. Can We Talk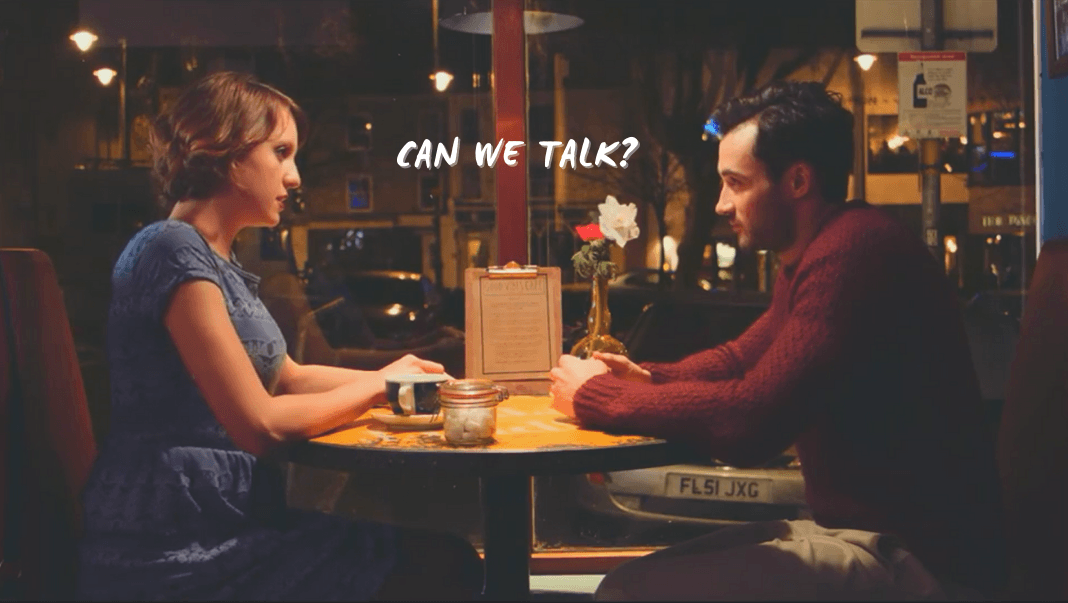 Sit back and watch a tense conversation unfold in this short movie featuring a recently-separated couple. Ezra and Sophie meet for coffee and Ezra is under the impression they are getting back together. However, Sophie is there to wrap up their relationship once and for all.
Learning Content
This movie is a great pick for developing your language skills and comprehension of British accents. The characters murmur a little but talk slowly, so intermediate learners should find the language accessible.
12. Shadowboxer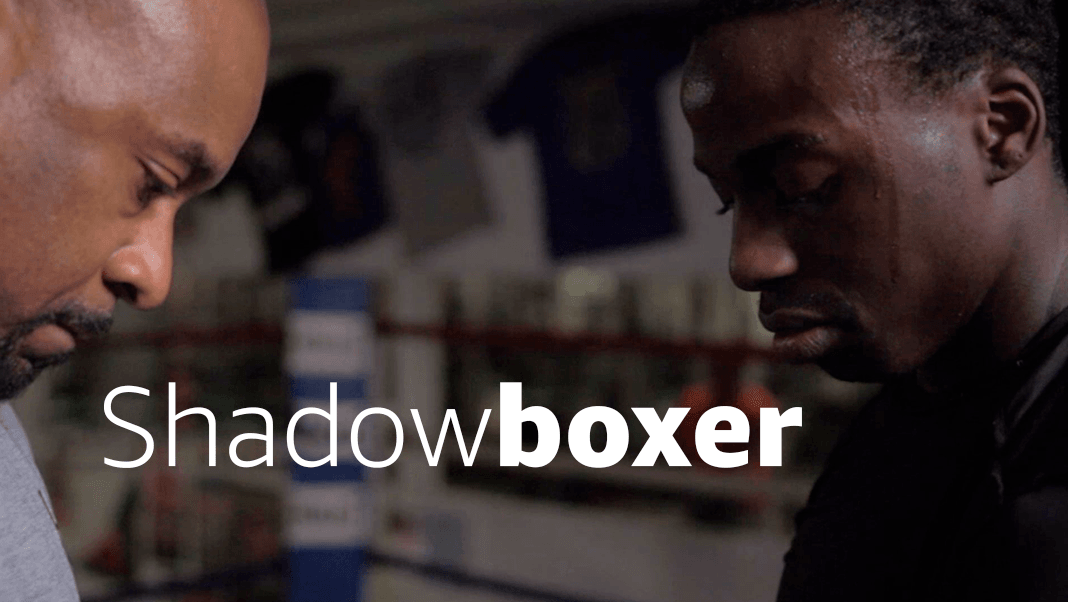 Explore themes of family and individuality in this short movie about a father and son. When Mike's father imposes his boxing aspirations on his son, it is an attempt to keep him close, but is it what his son really wants?
This ten-minute movie is a fantastic opportunity to work on your English skills as you listen to short and simple dialogues.
Learning Content
Shadowboxer provides a great excuse to learn a bit about working-class American culture, as well as vocabulary specific to boxing.
Optimize Your Learning
English learners can get the most out of these TV shows by taking advantage of all of the Lingopie features, such as the interactive transcript and dual native language and English subtitles. Moreover, do not forget the vocab quizzes and flashcards.
You can also join the online community of learners and discuss your language learning journey on Lingopie's forum. Share questions, tips, and tricks about learning English with others around the world.
Another way to optimize the learning process is by noting interesting English phrases in TV shows and movies and trying to use them throughout the day. This is a great way to improve your everyday English use and build confidence using more vocabulary.
Finally, whenever you hear words with challenging sounds in them, pause and replay the audio. Repeat them back until you have very clear pronunciation
The more you expose yourself to this content, the better you will be able to understand native speakers with various British and American accents. Learning English is about learning the dialects, accents, cultures, and traditions, as well as the language.
FAQs: Learning English with TV Shows
What is the best TV series to improve my English listening skills?
If you want to immerse yourself in the English language while relaxing in front of an engaging TV show, check out some classic situational comedies and soap operas like the Big Bang Theory, Modern Family, and Desperate Housewives.
These shows have uncomplicated plots, so you can focus more on word choice and sentence structure. Or, try the popular medical drama Grey's Anatomy if you want to challenge yourself with more complex vocabulary.
How can kids learn English through a TV series?
Kids who want to learn English can stream shows made for young people that use simple and practical English. They can also use English subtitles to make shows more accessible. The more entertained and immersed your kids are, the more language they will absorb.
The American sitcom Friends, the Suite Life of Zack and Cody, and Spongebob Squarepants are all great options, depending on your children's ages and level of English.
Which TV series should I watch for exposure to British accents?
If you are looking specifically for TV shows that feature a range of accents from the UK, you can watch the Great British Bake Off. This gripping British series features native speakers from across the country, as well as splashes of British cuisine and culture.
Moreover, you can check out the Netflix series The Crown, about the British royal family, or the famous science fiction show Doctor Who.
Which TV show is good for American English practice?
There is an abundance of content featuring American accents, but some of the more critically acclaimed shows include Breaking Bad, American Horror Story, Stranger Things, and Umbrella Academy. Look up this year's Golden Globes nominations for more inspiration.
The Netflix series Mindhunter is also an excellent pick if you love detective stories, true crime, and tense drama.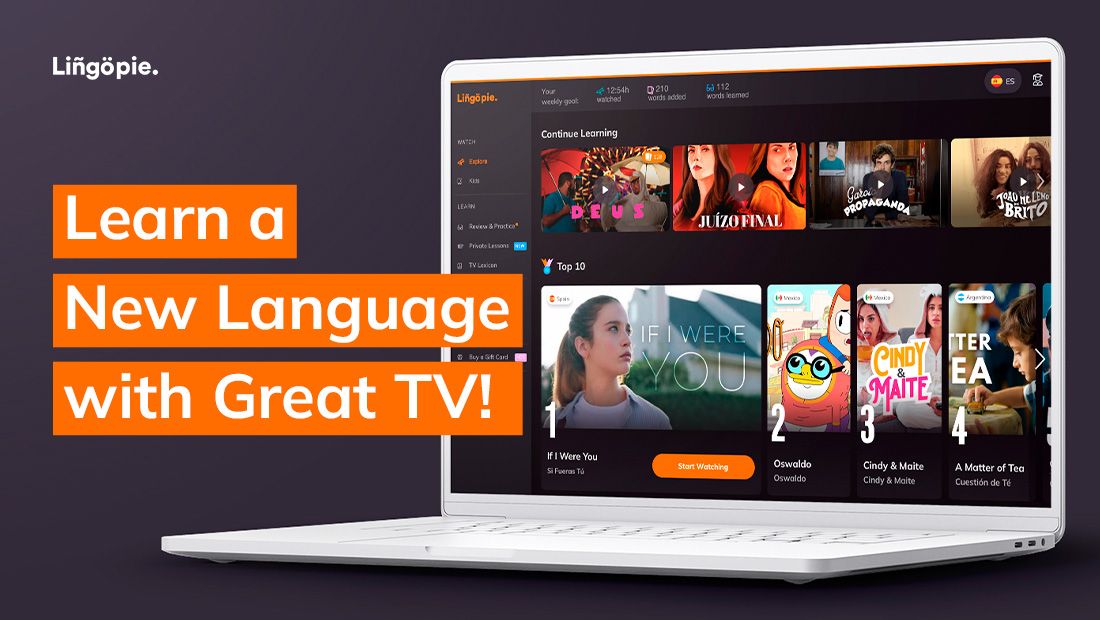 Summing Up: The Best TV Series to Learn English
Now that you know why watching TV shows can be so beneficial for your English language development, you are ready to start binging great content. You can effortlessly absorb new words, sentence structure, and useful phrases all while having fun.
This list of the top 12 TV series on Lingopie is a great starting-off point for your language-learning journey. You can also visit Netflix and other streaming services for more English-language content.
See also: The Best Way to Learn English: A Guide to Learning English Fast
However, Lingopie's interactive features make it the number one choice for language acquisition. Create flashcards, repeat words to practice pronunciation, and use dual-language subtitles to get the fullest learning experience.