Calling all Korean language learners! If you want to develop your language skills while having fun, this guide is for you.
Today, we'll talk about how you can learn Korean while you watch well-written and entertaining TV shows.
We'll provide a list of 11 top-quality Korean dramas, explain what they're all about, and touch on the learning content for each.
By the end of this guide to awesome Korean TV shows, you will be well-equipped with the knowledge you need to kick off your Korean language learning journey.
Whether you're a beginner, an intermediate, or an advanced learner, there's a show on this list just for you.
Learning Korean With TV
When you watch TV shows, you immerse yourself in the language of the show. Exposure to native Korean speakers is a great way to work on your listening comprehension, pronunciation, and vocabulary.
Moreover, you will learn about tones, mannerisms, customs, societal norms, and Korean culture by engaging with South Korean shows. This is a natural and fun way to develop your language skills and cultural awareness.
If learning Korean with a TV show sounds good to you, check out Lingopie. This is a streaming platform for language learners who want to learn Korean, Japanese, Russian, German, Portuguese, Italian, Spanish, or French.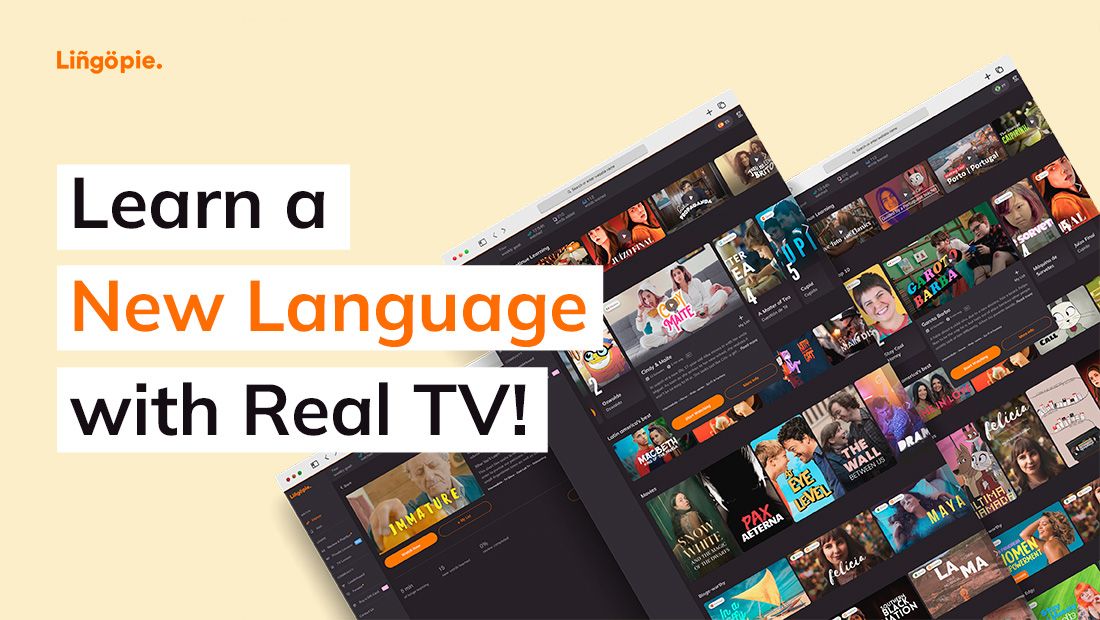 Lingopie offers great content in the language of your choice, as well as dual subtitles, interactive transcripts, digital flashcards, and vocabulary quizzes to track your learning.
Remember, Korean is written in a script called Hangul, which is very different from the Latin alphabet. Watching Korean TV with Korean subtitles will help you to learn Hangul as you begin to associate characters with words and sounds.
The 11 Best Korean Dramas on Netflix
1. Crash Landing on You
When a South Korean heiress is paragliding in Seoul, she is accidentally blown over to the North Korean portion of the demilitarised zone (DMZ). There, she meets a handsome North Korean soldier who decides to take her in until she can return home.
Starring Hyun Bin and Son Ye Jin among others, and with special appearances from Kim Soo Hyun, one of the highest-paid actors in South Korea, and critically acclaimed Kim Sun Young, Crash Landing on You has an excellent cast.
Hyun Bin and Son Ye Jin also starred together in The Negotiation.
What You'll Learn
Although it is a fictional story, this Korean drama is an interesting look into life in North Korea. Intermediate and advanced learners can listen out for political and military vocab.
2. Hometown Cha Cha Cha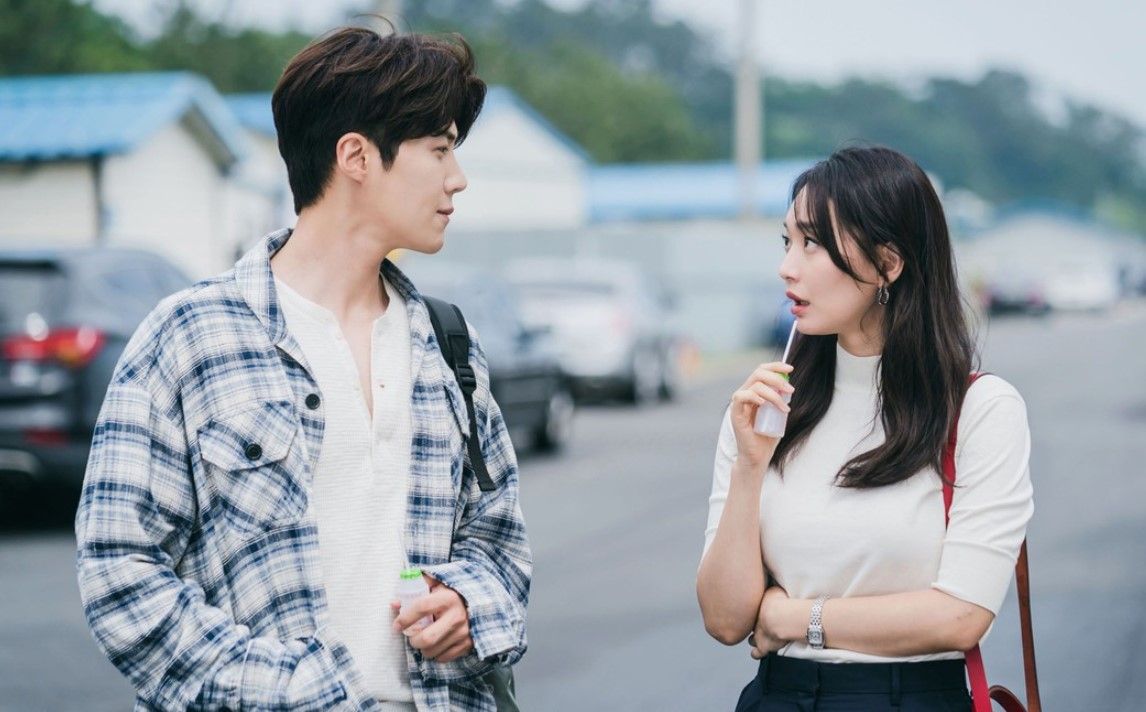 Sticking with the theme of romance, Hometown Cha Cha Cha is a remake of the 2004 South Korean rom-com movie Mr Handy, Mr Hong.
When a dentist from Seoul decides to move to the idyllic seaside village of Gongjin, she strikes up a relationship with a local man.
Yoon Hye-jin initially struggles to fit into the small-town life, but in time she adapts to her new surroundings, opens a dental practice, and navigates complicated relationships.
This series stars Shin Min A, Kim Seon Ho (Kim Sun Ho), and Lee Sang Yi and has a special appearance from Lee Jung Eun from Law School.
What You'll Learn
You can watch this series to get a look at small-town life in South Korea, as well as to develop your romantic vocabulary. If you are an advanced learner, see if you can decipher the dentistry-specific vocab!
3. Mr. Sunshine
This historical drama tells the story of Eugene Choi, a man who was born into slavery in the 1800s in Joseon, the last dynastic kingdom of Korea, which ended in 1897.
Eugene escapes to the United States in 1871 and becomes a Marine Corps officer. When he returns to Joseon on a mission, he meets and falls in love with Go Ae-Shin, the granddaughter of an aristocrat who is in the Righteous Army.
Their different classes are not the only issue in this Rome and Juliet-style love story. Go Ae-Shin is also betrothed to a nobleman.
Starring Lee Byung Hun and Kim Tae Ri, this love story is gripping and tense throughout. Somebody's Kim Yong Ji also features.
What You'll Learn
This k-drama provides a fictional account of the Korean fight for independence from Japan. Learn about political relations between Korea, Japan, and the USA.
4. Business Proposal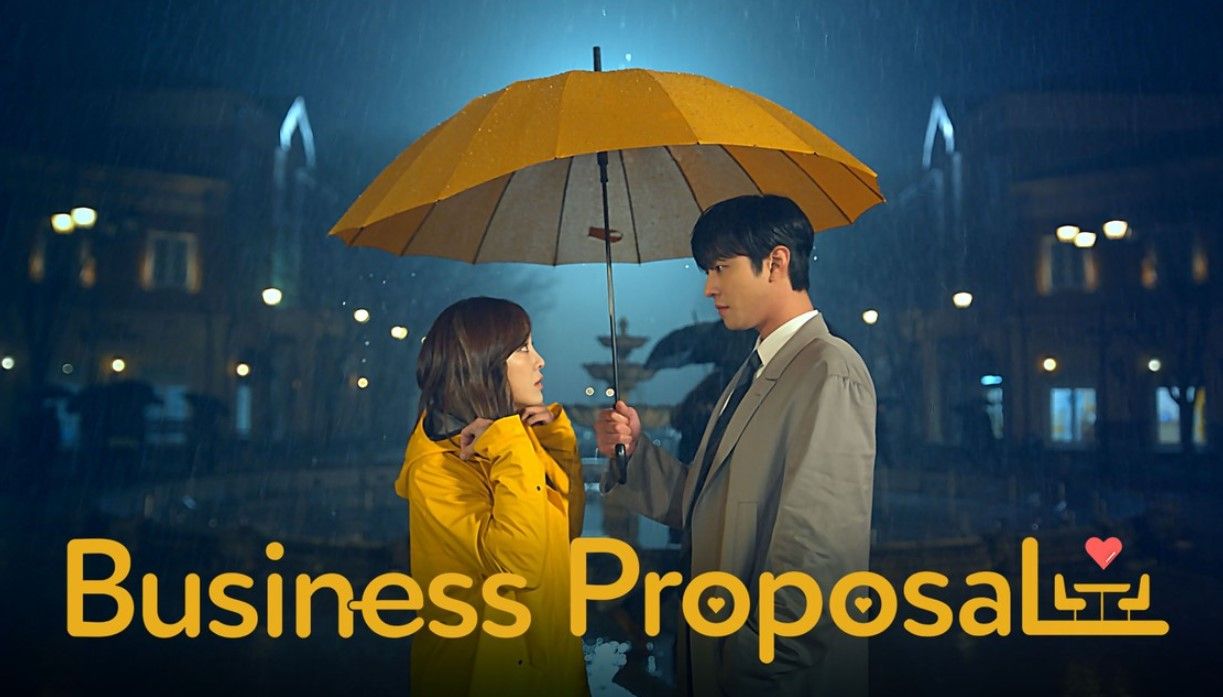 Starring Ahn Hyo-Seop from Lover of the Red Sky and Kim Se Jeong from the Uncanny Counter, this office romance drama begins with an unlikely blind date between a CEO and a regular employee of his business.
Kang Tae-moo, the CEO does not realize that Shin Ha-ri is his employee, as she hides her true identity and takes on her friend's name. A fake relationship is built on false pretenses and both characters' ulterior motives.
When secrets are finally revealed, where does that lead our leading man and woman?
What You'll Learn
This slice-of-life drama will teach you useful vocab to use on a blind date, as well as day-to-day office talk.
5. Squid Game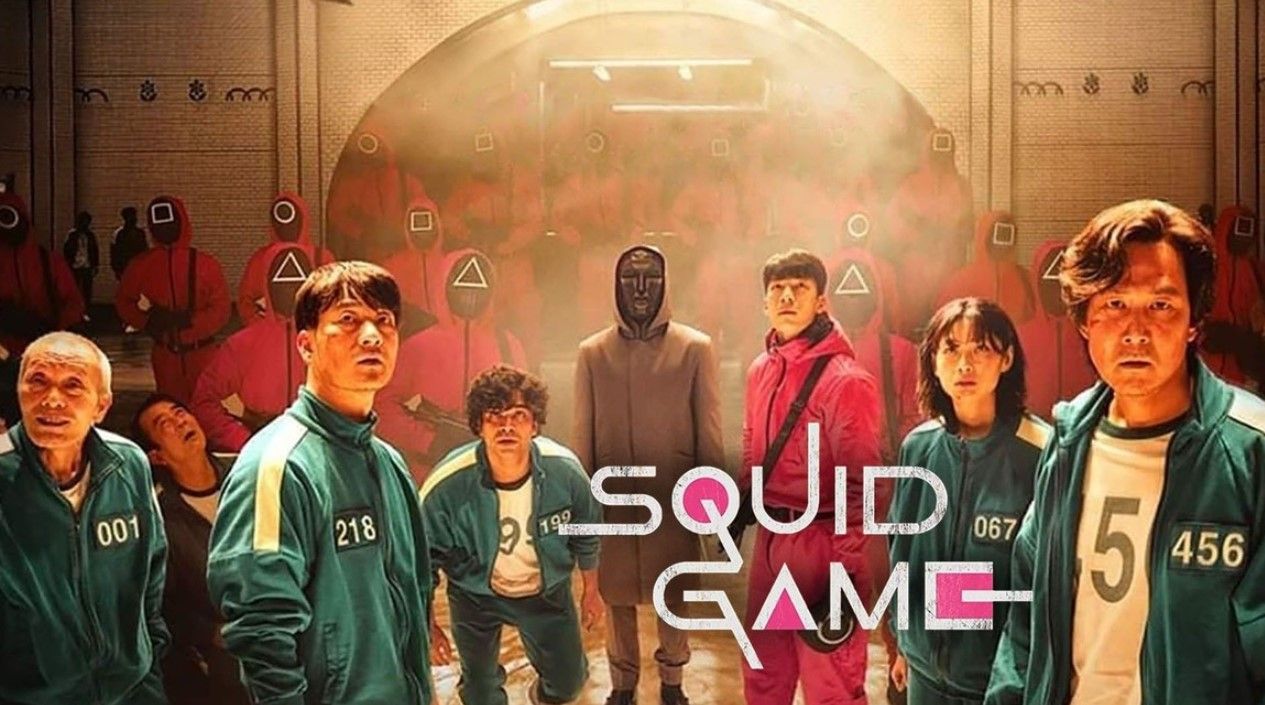 You cannot make a list of great Korean dramas without including Squid Game. This dark, thrilling and brutal drama set records when it came out in 2021, and is one of Netflix's most-watched Korean dramas.
Squid Game is peak Korean entertainment. This survival drama tells the story of 456 players in a game in which the winner takes home a huge cash prize. All of the players are in deep financial debt and are desperate for cash.
The twist is that only one player will be left standing, while all of the others will die. Fans of the Hunger Games will enjoy the dark drama of Squid Game.
Protagonist Seong Gi Hun is played by the very famous actor Lee Jung Jae. Park Hae Soo, Jung Ho Yeon, and O Yeong Su also have leading roles.
What You'll Learn
Watch this show for practice with Korean numbers, as well as an insight into the political issues, family relations, and money problems present in South Korea.
6. Narcos-Saints
In this intense crime drama, an ordinary entrepreneur has no choice but to join government agents on a mission to capture a Korean drug lord operating in Suriname.
Kang In-Gu is a successful man with a simple life until he finds himself caught up in a turf war that threatens his life.
Ha Jung Woo, Hwang Jung Min, Park Hae Soo, and Jo Woo Jin star in this thrilling gang drama that is the perfect pick for fans of Narcos and Narcos: Mexico.
What You'll Learn
This show is based on true events and features a lot of drug-related Korean words and phrases. It also offers a look into life in Suriname, a country in northeastern South America. However, the Suriname government protested the series for giving the country a bad image.
7. A Model Family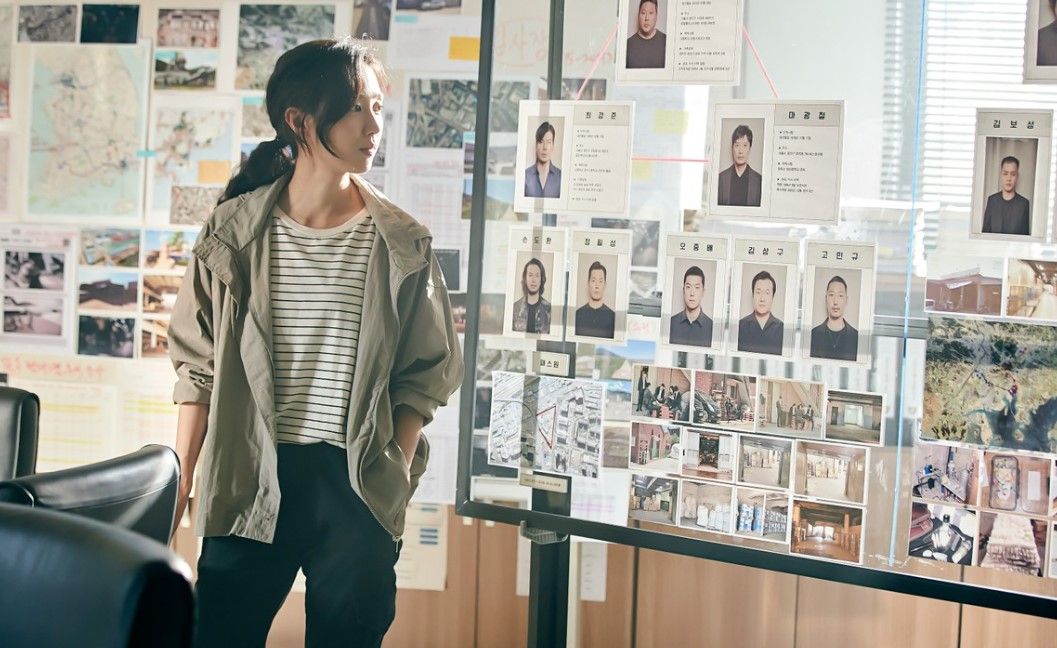 In what could be described as Korea's answer to Breaking Bad, Park Dong-Ha is a struggling college professor who turns to a life of crime to support his family.
When he unwittingly steals cash from a drug cartel, he ends up becoming a drug courier to save himself and his family from poverty and an uncertain future.
Jung Woo and Park Hee Soon star in this thrilling crime drama.
What You'll Learn
A Model Family encapsulates a lot of what South Korean television is; suspenseful, well-written, and full of drama. Watch this show for drug and cartel-related vocab.
8. All of Us Are Dead
All of Us Are Dead is one of the most popular k-dramas Netflix has to offer. After a failed science experiment, a high school becomes the epicenter of a zombie apocalypse and the teenagers are trapped inside.
With no food, water, or means of communication with the outside world, they must fight their way out before they become infected.
Park Ji Hu and Yoon Chan Young star, among others, in this tense and gripping zombie high school drama. There are currently twelve episodes available, and another season is on the way, so catch up now!
What You'll Learn
Learners can develop their science-fiction vocabulary and practice listening comprehension as characters scream lines or say them through tears, which makes it a bit more of a challenge!
9. Kingdom
In a strangely prophetic twist, this 2020 k-drama tells the story of a deadly epidemic that is infecting the population. Ju Ji Hoon and Ryu Seung Ryong among others star.
Set in a fictionalized medieval Korea, the Crown Prince must investigate the strange plague afflicting the King and his subjects. The Prince has to try to stop the plague while also protecting the throne from his political opponents.
What You'll Learn
Kingdom is a great k-drama for Korean learners because it is gripping and entertaining, while also offering a look at traditional clothes, formal language and Korean landscapes, architecture, and cuisine.
10. Memories of the Alhambra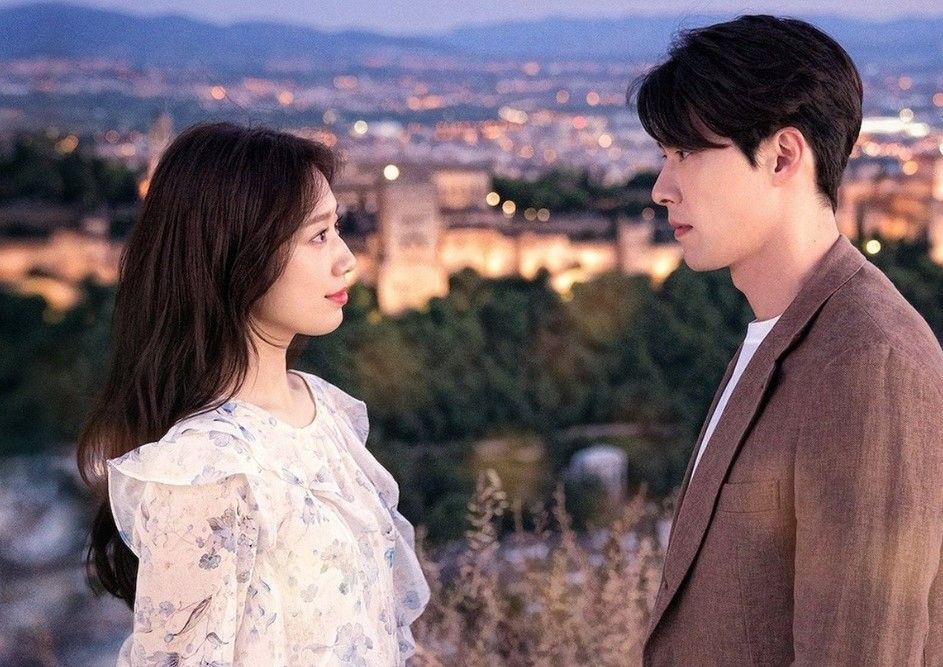 Hyun Bin plays Yoo Jin Woo, a CEO of an investment company who travels to Spain to meet the creator of an AI game. There he meets the creator's sister, Jung Hee Joo played by Park Shin Hye.
Both get tangled up in mysterious events as the line between what is real and what is AI continues to blur. Squid Game actor Park Hae Soo makes special appearances throughout.
What You'll Learn
You can learn words and phrases specific to Spain, AI, and gaming. Moreover, the series was filmed in various locations in Spain, Slovenia, Hungary, and Korea, so you can take in the different landscapes and cultures.
11. Forecasting Love and Weather
Lastly, Forecasting Love and Weather is a romantic comedy k-drama set in a meteorological station in Korea. We follow the everyday office lives of different people working in the weather predicting and reporting field.
The series stars Park Min-Young as Jin Ha Kyung and Song Kang as Lee Shi Woo, a couple who break apart and come together again in a classic on-again-off-again relationship. Predicting love is harder than predicting the next storm in this drama.
What You'll Learn
Learn weather and relationship-related Korean vocab with this fun k-drama that shares characteristics with The Office.
FAQs: Learning Korean with Korean Dramas
Which Netflix shows will teach me about the culture in South Korea?
All of the above-listed shows will teach you about elements of Korean society and culture. They are a window into societal norms and values, traditions, customs, cuisine, and more. If you want to dive into south Korean culture, you can watch the Seoul, South Korea episode of Street Food: Asia on Netflix.
What are the main benefits of learning Korean with TV?
Learning Korean with TV has many benefits, but crucially it is a more fun and engaging way to learn than studying textbooks. You can naturally pick up grammar, sentence structure, Korean verbs, and other crucial language building blocks while you're enjoying the show. This is language acquisition at its most natural, and it mirrors how babies learn their mother tongue.
What is the best Sci-fi drama to learn Korean on Netflix?
The Silent Sea, starring Bae Doona and Gong Yoo, is a space exploration series in which a team undertakes a mission to retrieve samples from a destroyed research facility. The story takes place in the near future, in which the Earth is suffering desertification and the astronauts are trying to find alternate sources of potable water. In The Silent Sea, classified secrets and terrifying realities bubble to the surface.
This is a great pick for learners as it is gripping and thrilling, so you can learn without even feeling like you are studying.
Why did Kim Hye Soo and Kim Woo Bin both return to TV?
Korea boasts many brilliant dramas and an incredible selection of top-quality TV actors, Kim Hye Soo and Kim Woo Bin included.
Kim Hye Soo returned to TV after many successes in films, as k-dramas are very popular and profitable at the moment.
Kim Woo Bin had to take some years out of his career as he was diagnosed with cancer. Both actors are back on our screens now in Under the Queen's Umbrella (alongside Kim Hae Sook) and Alienoid respectively.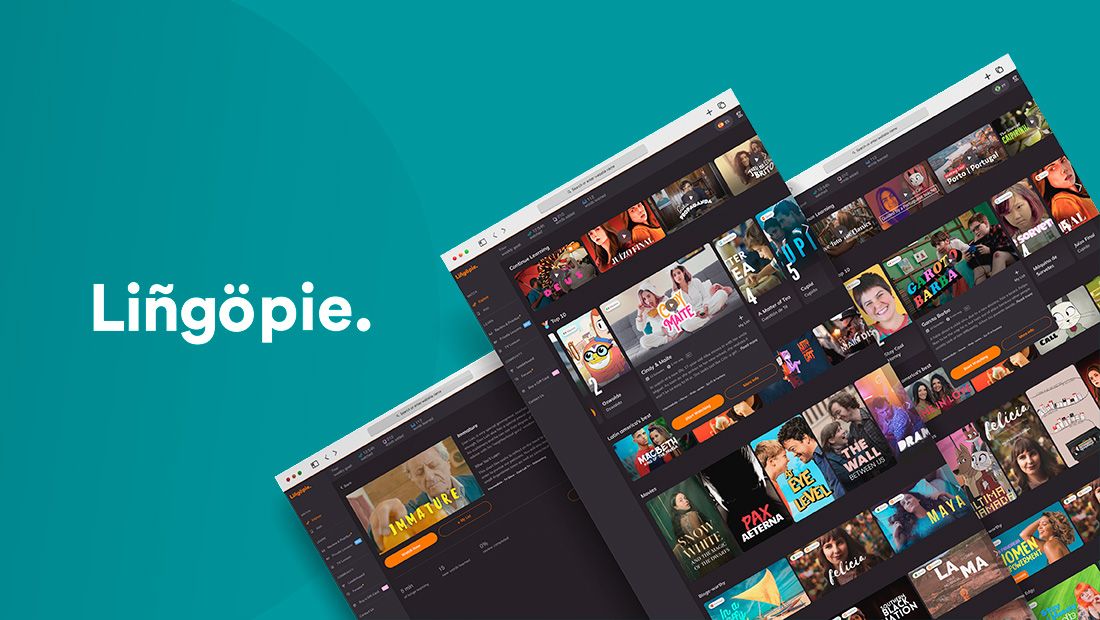 Summing Up: The Best Korean Dramas on Netflix
And that's a wrap on your ultimate guide to the best k-dramas available on Netflix!
Now you know why learning Korean with TV shows works so well and you have a list of 11 fantastic picks to get the ball rolling on your learning journey.
See also: Learn Korean with Webtoons: Comics for Beginners
Remember that you can use subtitles, watch series at a slower playback speed and watch episodes as many times as you need to make them accessible.
Learners should also check out Lingopie, the streaming platform built for language learners. There, you can watch awesome content in Korean, as well as 7 other popular languages, and use their interactive features to optimize your learning.