If you're fascinated by the Russian language and culture, then watching Russian movies on Netflix may be precisely what you need!
Immersion is a crucial component of language learning and through film, that experience is readily attainable. In fact, we encourage those learning Russian to watch Russian movies because it's proven to be an effective learning technique.
Netflix movies are a great way to access Russian content to that effect. Streaming services make it much easier to watch foreign films. There is a large selection to choose from, and we're here to help with that!
In this blog post, we'll look at why you should watch movies to learn Russian before listing the best Russian movies on Netflix. We'll also answer some FAQs relating to Russian movies at the end.
And you're just stating your Russian learning journey check out our step-by-step guide on the best way to learn Russian, it's full of great and useful tips!
So, let's get started!

Best Russian Movies on Netflix
We've focused specifically on Russian movies on Netflix that will most help you learn Russian. In no particular order:
1. Elena (2011)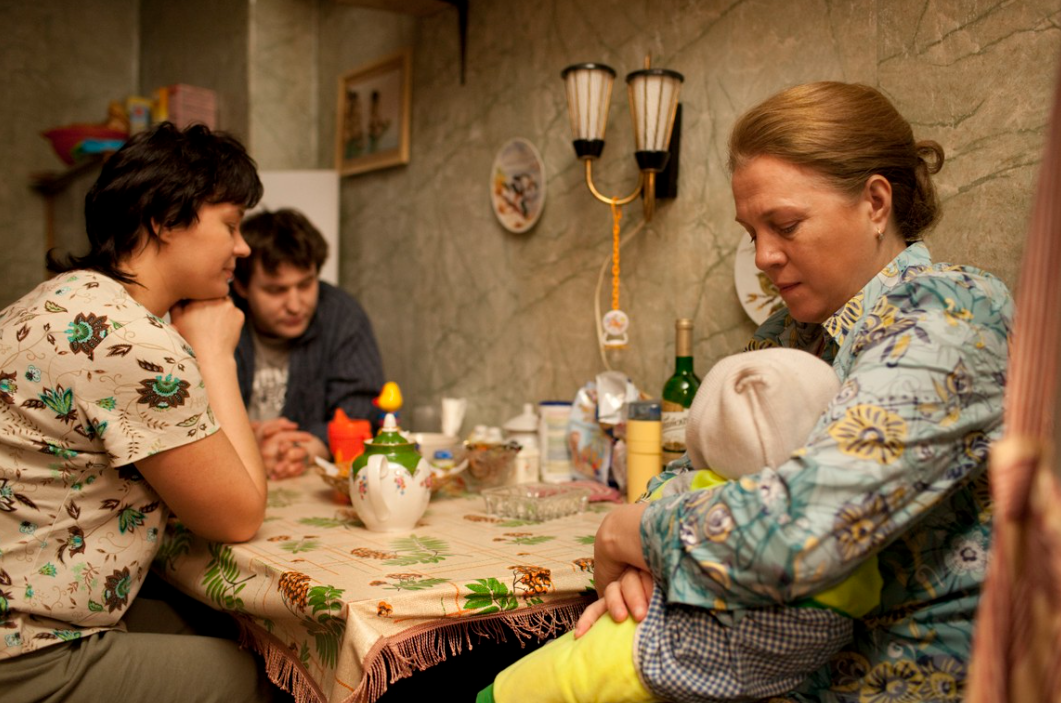 Director: Andrey Zvyagintsev
Writer: Oleg Negin, Andrey Zvyagintsev
Cast: Nadezhda Markina, Andrey Smirnov, Aleksey Rozin
This Russian film is a crime drama that is both thrilling and emotive.
Set in Moscow, Russia, the story follows Elena, a housewife, and her husband Vladimir, a successful businessman.
Originally from very different social backgrounds and with children from previous relationships, the couple fall in love while Elena is working as Vladimir's nurse.
Now living together in his wealthy apartment, conflict surrounding money begins to emerge. When Elena's son needs help to support his low-income family and to put his son through college, he asks Elena to resort to Vladimir for help.
When he makes it very clear that he will not be supporting her family, Elena elaborates a sinister plan to make sure she protects her inheritance and ensures her family is taken care of.
What you will learn:
This film is perfect for Russian learners to pick up on vocabulary surrounding family life, personal finances, wills, and inheritance.
2. Major Grom: Plague Doctor (2021)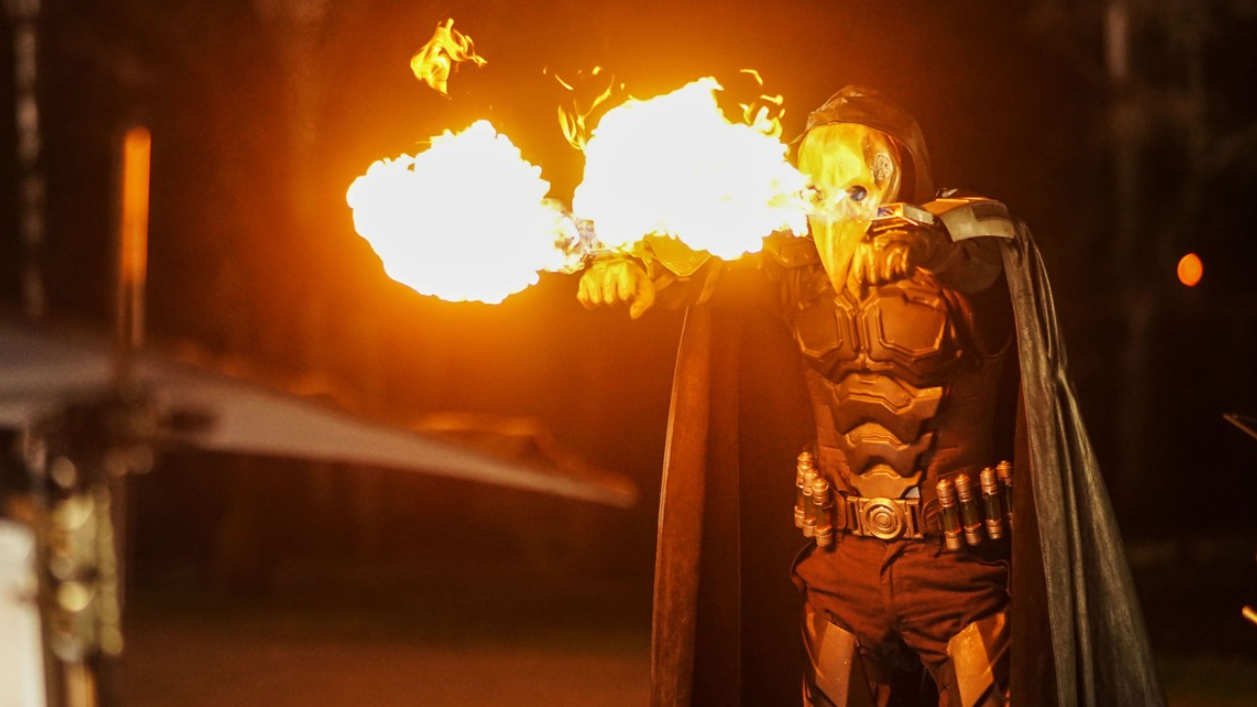 Director: Oleg Trofim
Writer: Vladimir Besedin, Evgeny Eronin, Artyom Gabrelyanov
Cast: Tikhon Zhiznevskiy, Lyubov Aksyonova, Sergei Goroshko
Published by Bubble Comics, this is a Russian action movie based on graphic novels of the same name.
It's considered one of the most intriguing Russian movie projects of 2021 and it was one of the most expensive Russian movies to be produced that year.
It follows the story of police Major Igor Grom as St. Petersburgh goes through massive change when a masked individual named the Plague Doctor appears in the city.
This person in a mask decides that the city must be "cleaned" and he begins to kill people that through money and status managed to escape justice and get released from prison.
If you're a superhero movie fan or a comic book fan, then you'll know this film is for you.
What you will learn:
Learn crime, violence, and justice-related vocabulary.
You'll also get the chance to learn about the characters and the plot.
3. Sputnik (2020)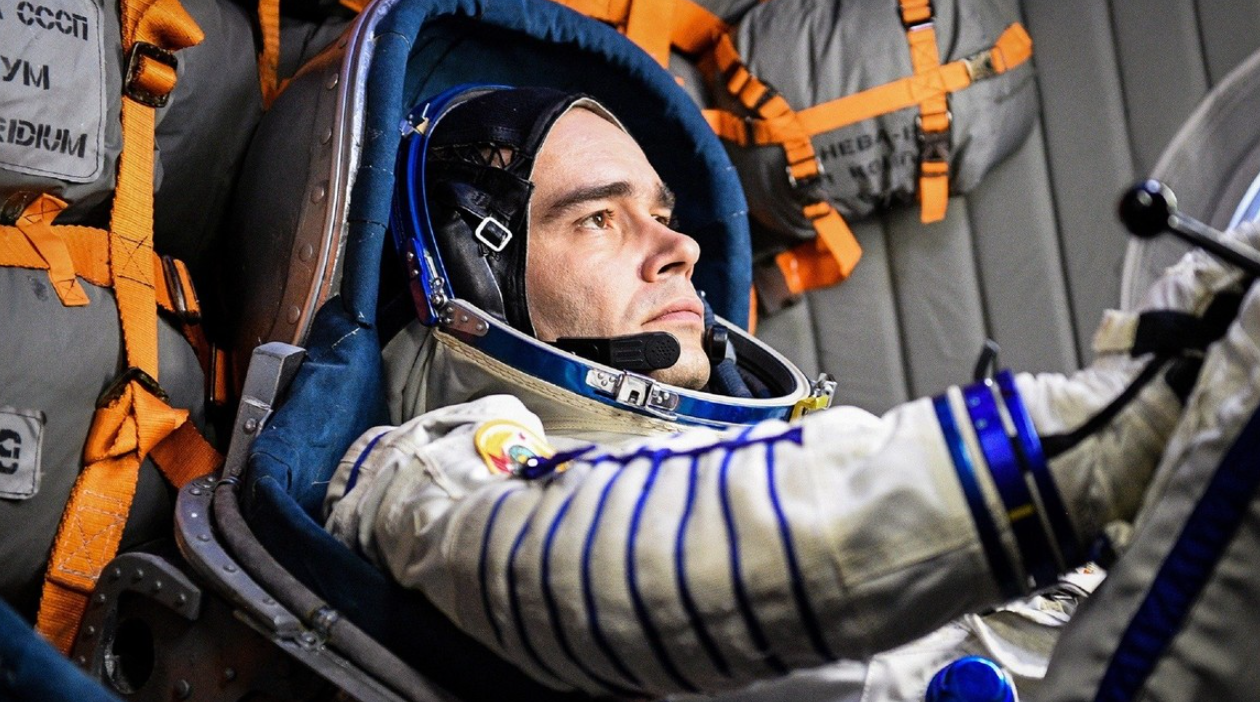 Director: Egor Abramenko
Writer: Oleg Malovichko, Andrei Zolotarev
Cast: Oksana Akinshina, Fedor Bondarchuk, Pyotr Fyodorov
Sputnik is a gripping sci-fi suspense film set in Russia in the context of the Soviet Union and it's definitely one of the best Russian movies on Netflix.
After a space mission goes wrong, only one cosmonaut survives. As he's taken in and evaluated by a psychiatrist, we begin to realize that he might've brought a creature with him from outer space.
The director was influenced by John Carpenter's The Thing and Ridley Scott's Alien. However, the movie definitely stands in its own right.
What you will learn:
This beautifully shot feature film offers its viewers a peak into Russian space exploration during the Cold War.
It portrays a crucial moment in world history, a time when the Cold War was climactic.
In terms of language pertaining to astronomy, space exploration, and investigation.
4. Day Watch (2006)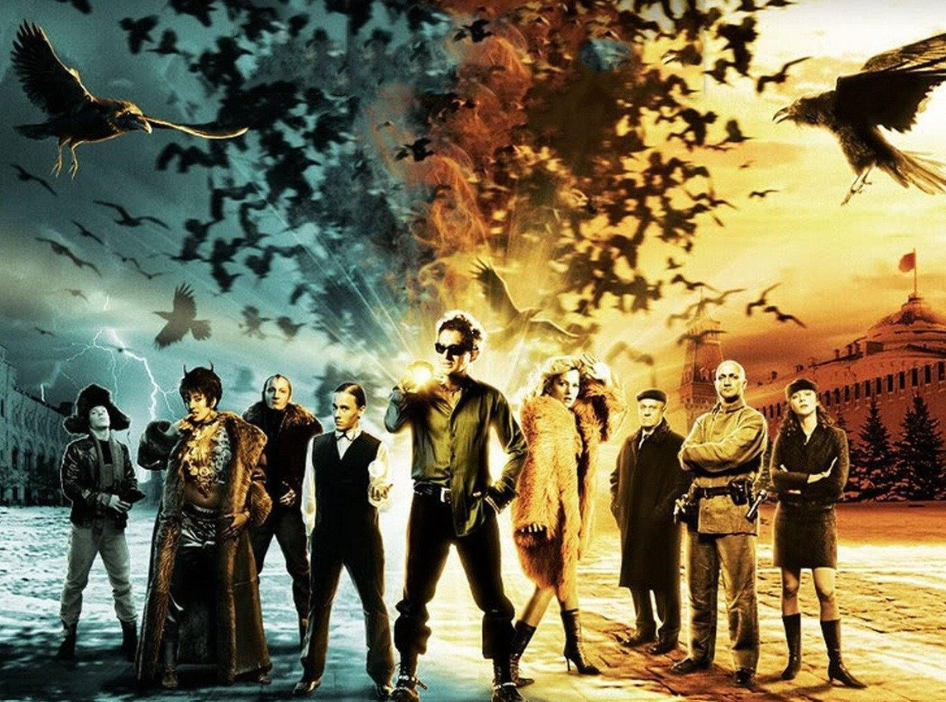 Director: Timur Bekmambetov
Writer: Timur Bekmambetov, Alexander Talal
Cast: Konstantin Khabenskiy, Mariya Poroshina, Vladimir Menshov
This is a fantasy-action Russian movie that is a sequel to the 2004 film Night Watch, based on the second and third parts of the novel by Sergei Lukyanenko.
The story revolves around Anton and his involvement in the mythic conflict between Light & Darkness. Despite being a member of a Soldier of Light, his son is a warrior on the side of Darkness. In trying to protect him, Anton compromises his own ethics.
To fix his mistake, Anton searches for an ancient artifact that could save Moscow.
What you will learn:
Learn formal language and vocabulary pertaining to magic, diplomacy, war, and conflict.
5. Dovlatov (2018)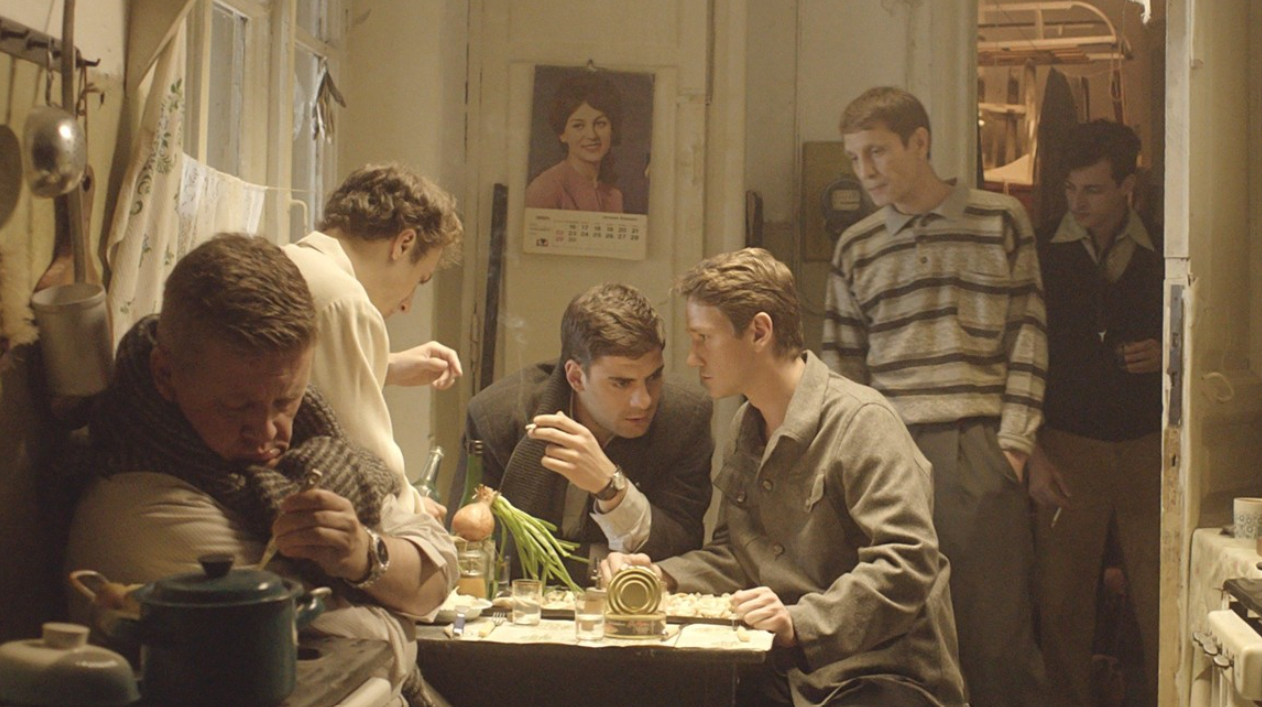 Director: Aleksey German Jr.
Writer: Aleksey German Jr., Yulia Tupikina
Cast: Milan Maric, Danila Kozlovskiy, Helena Sujecka, Eva Gerr
Set in Leningrad in 1971, this film is a biographical account of a few days in the life of writer Sergei Dovlatov.
Dovlatov is confronted with the emigration of his friend, who wants to stay despite his writing being censored.
What you will learn:
In this emotional movie, you'll learn about life in Russia during the Cold War.
6. Chernobyl: Abyss or Chernobyl 1986 (2021)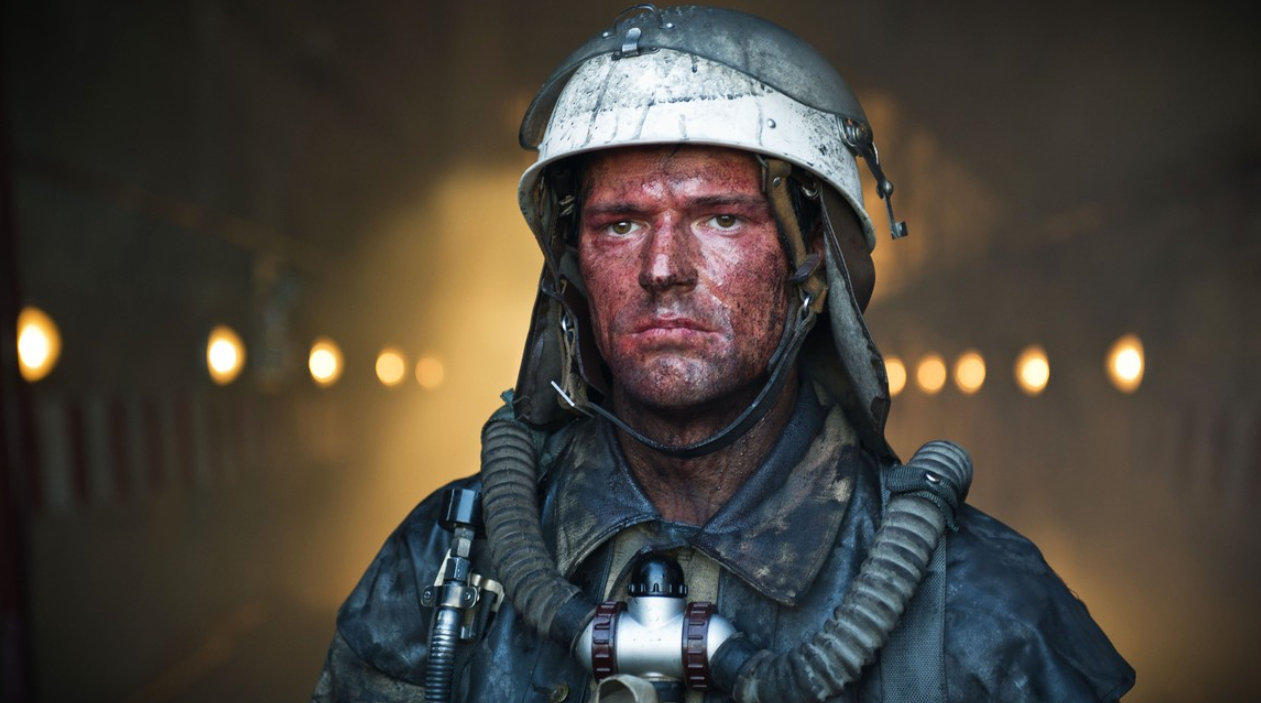 Director: Danila Kozlovskiy
Writer: Djamel Bennecib, Elena Ivanova, Aleksey Kazakov
Cast: Danila Kozlovskiy, Oksana Akinshina, Filipp Avdeev
This historical drama is another one of the best Russian movies you can find on Netflix. Chernobyl Abyss is a thriller you don't want to miss.
Firefighter Alexey is the main character, who acts heroically when one of the power units explodes.
According to the filmmakers, this Russian drama is an attempt to portray the Soviet management structure.
What you will learn:
Learn about the history of Russia, in its darkest hours...
7. Russian Ark (2002)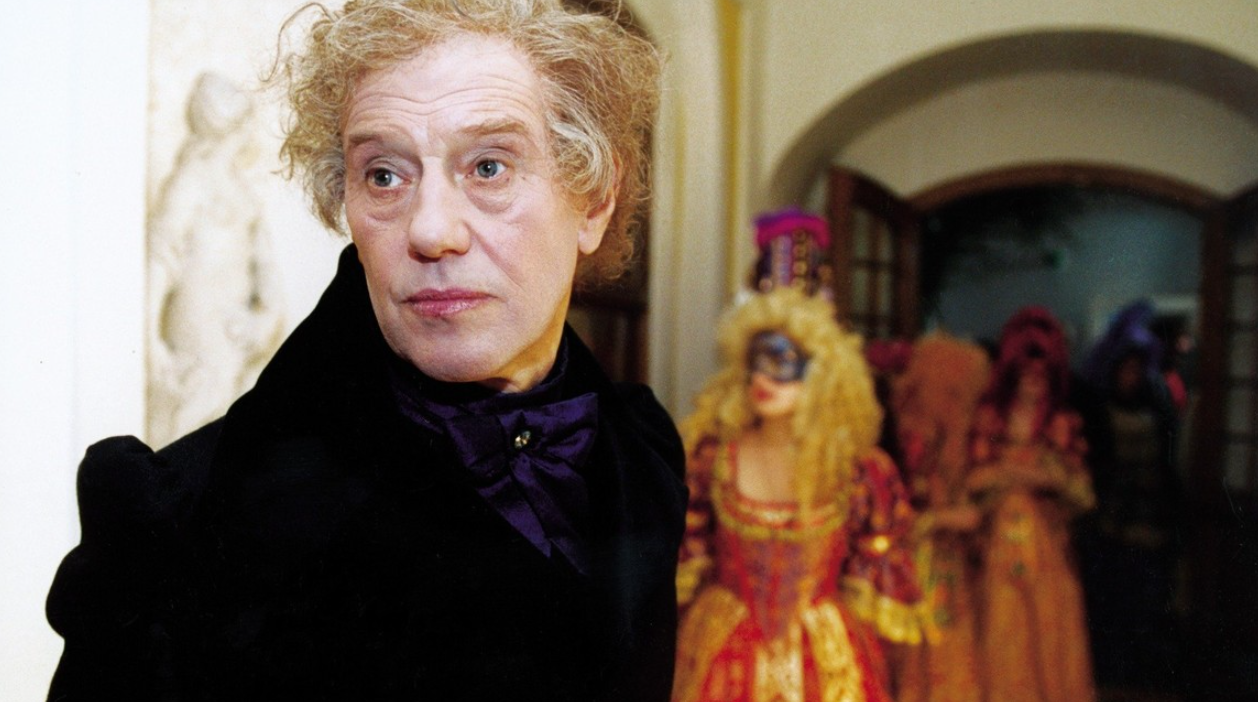 Director: Alexander Sokurov
Writer: Anatoli Nikiforov, Alexander Sokurov
Cast: Alexander Sokurov, Sergey Dreyden, Mariya Kuznetsova
Russian Ark is an experimental historical drama in which 300 years of the history of Russia come to life.
The artist and The Marquis meet historical figures and monarchs, including Nicholas II.
What you will learn:
This is an incredible opportunity to dive into the world of Russian imperial history.
8. Brother (1997)
Director: Aleksey Balabanov
Writer: Aleksey Balabanov
Cast: Sergey Bodrov, Viktor Sukhorukov, Svetlana Pismichenko
Brother has become a cult classic in Russia, and despite being featured last, it's undoubtedly one of the best Russian movies in the era of post-soviet cinema.
Set in the cruel world of the 1990s, the story is about an ex-soldier with a personal honor code that decides to try city life in St. Petersburg after being released from duty.
He slowly ends up getting sucked into the family crime business.
What you will learn:
This film is a gem when it comes to portraying the Russian culture of the 1990s.
You'll learn about crime and military vocabulary.
Why watch Russian movies on Netflix to learn Russian?
The language learning world has gradually evolved from the uninspiring teaching styles of the past and has embraced new ways of teaching.
Watching Russian cinema allows learners to listen to native Russian speakers in the context of daily interactions, which helps them pick up on new Russian words while taking in the phonetics of the language.
Moreover, it teaches viewers about Russian culture and Russian history. We've all encountered Russian literature... Well, Russian cinema doesn't disappoint either!
FAQs Relating to Russian movies on Netflix
Does Netflix have any Russian movies?
Yes, you can access a large variety of Russian films on Netflix. We've outlined several of them in this article.
What can I watch in Russian on Netflix?
There is a wide range of Russian movies on Netflix to choose from, from Alexander Sokurov's Russian Ark, to Timur Bekmambetov's Day Watch.
Does Netflix have Russian shows?
Netflix has a wide range of TV and documentary shows from Russia, if you'd prefer that.
In fact, there is a highly regarded documentary that integrates a Russian scientist but is actually spoken in English, so it didn't make the list.
It's titled Icarus and it was written by Bryan Fogel, who also appears in it.
How do I get Russian Netflix?
You can only get Russian Netflix if you live in Russia. However, you will be able to access Russian movies on Netflix no matter where you are in the world.

Summing up: The 8 Best Russian Films on Netflix to Learn Russian
So, there you have it. In this post, we've laid out the 8 best Russian movies for Russian learners to watch on Netflix.
Netflix movies are some of the most accessible seeing as it's one of the leading streaming services worldwide.
Russian learners can benefit from a comprehensive selection available on the streaming platform, which will assist them on their journey toward bringing the Russian language into their life. No need to travel to Moscow!
You might even find the Russian alternative for your favorite Hollywood movies.
If you're also looking to add some practice to your movie sessions, check out Lingopie, where you can find interactive features and quizzes to take your learning to the next level.