We've got amazing news! Lingopie users now have access to TV shows, movies, and short films in two new languages: Japanese and Korean.
💡
Language learners are now able to explore the Japanese and Korean languages through relevant and engaging TV shows and films, becoming familiar with both of these languages in practice and in context.
Whether you're a complete beginner or already learning Japanese or Korean, now is the perfect time to join the Lingopie family to practice your Japanese and Korean listening skills, as well as your pronunciation and reading.
Double subtitles, an instant translation feature, flashcards, and quizzes are just some of the features you can expect to find on the platform.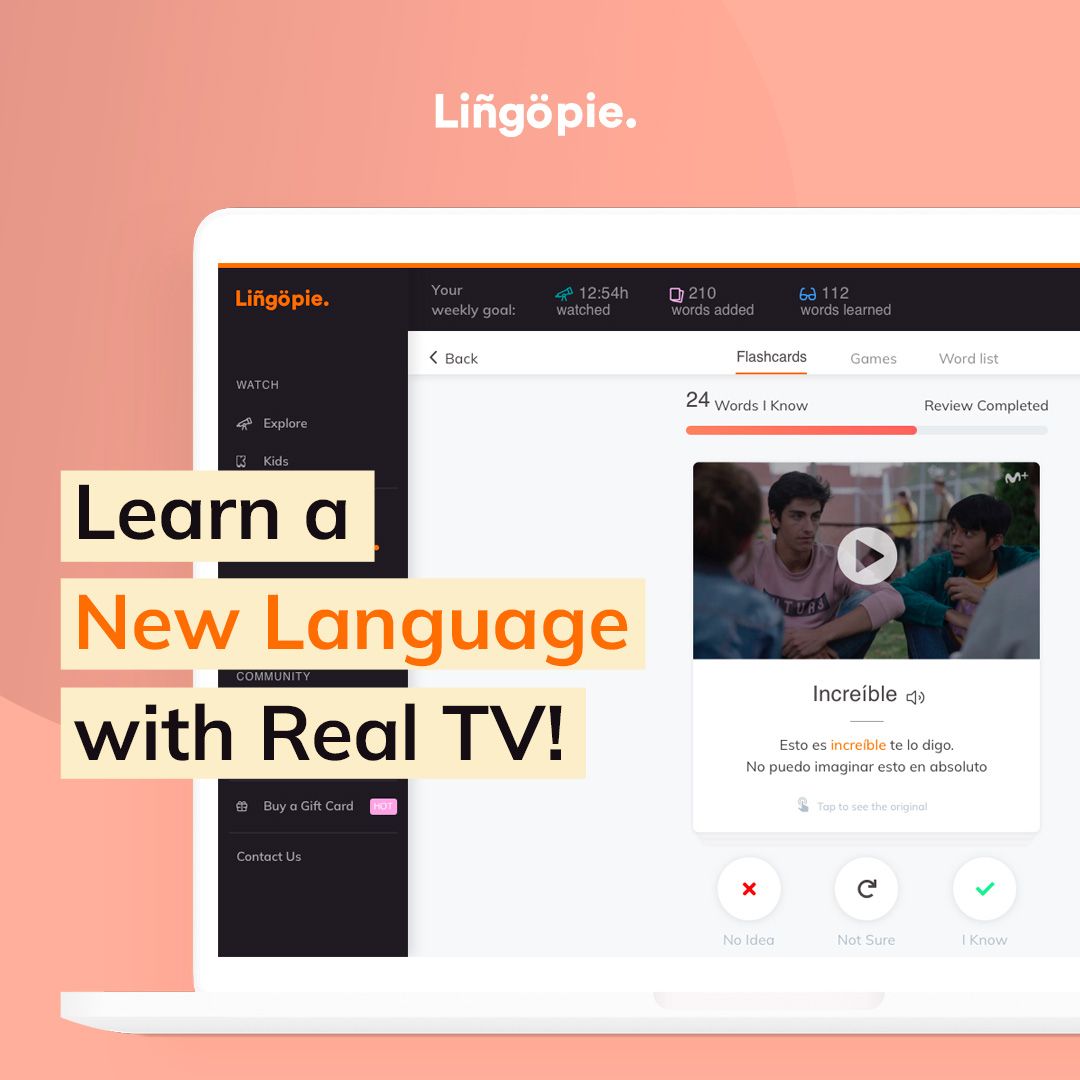 Lingopie Korean: Where to Start
Let's take a look at two very different TV shows for beginners on Lingopie Korean.
It's Spring (beginner, animation)
"It's Spring" is an animated TV show that is appropriate for beginner students learning Korean.
Its stunning visuals, combined with audio that is slow-paced and clear, are a great way to start your hands-on studies of the Korean language.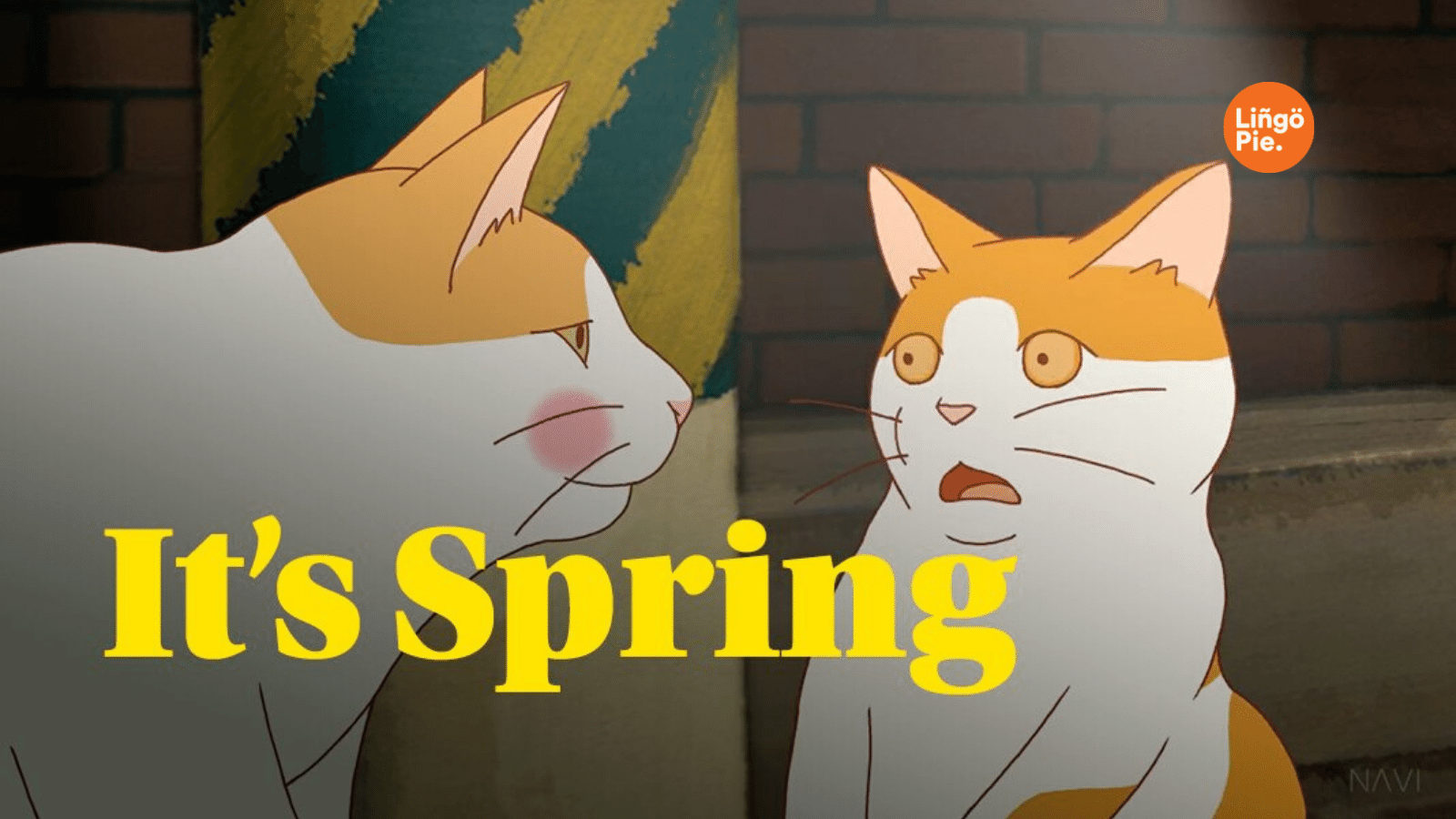 WHAT IT'S ABOUT
This one is for the animal lovers amongst us. It's Spring follows a beautiful story about a couple of cats that live together in a home in Korea. Their names are Ari and Dongdong, and their sense of affection for each other is like no other.
One day Ari leaves, but Dongdong will do everything that he can to make sure that Ari returns home safely. As he goes across town looking for her, he finds himself thrown into interesting situations, and experiences several encounters with other cats roaming the streets.
💡
Spring can be felt everywhere, with beautiful flowers that bloom around him. But will Ari ever return? Watch and find out!
WHAT YOU'LL LEARN
Viewers of this endearing show will be able to learn simple vocabulary in Korean.
You can expect to hear words on the topics of animals, spring, love, and relationships while watching this amusing animation series in Korean.
Acid Solution (beginner, drama, horror, thriller)
Acid Solution is a horror/thriller, suitable for beginner and intermediate Korean learners.
The film was made by a group of film students and their teacher. Beginning in what seems like an innocent and normal atmosphere, this piece slowly evolves to become more and more sinister.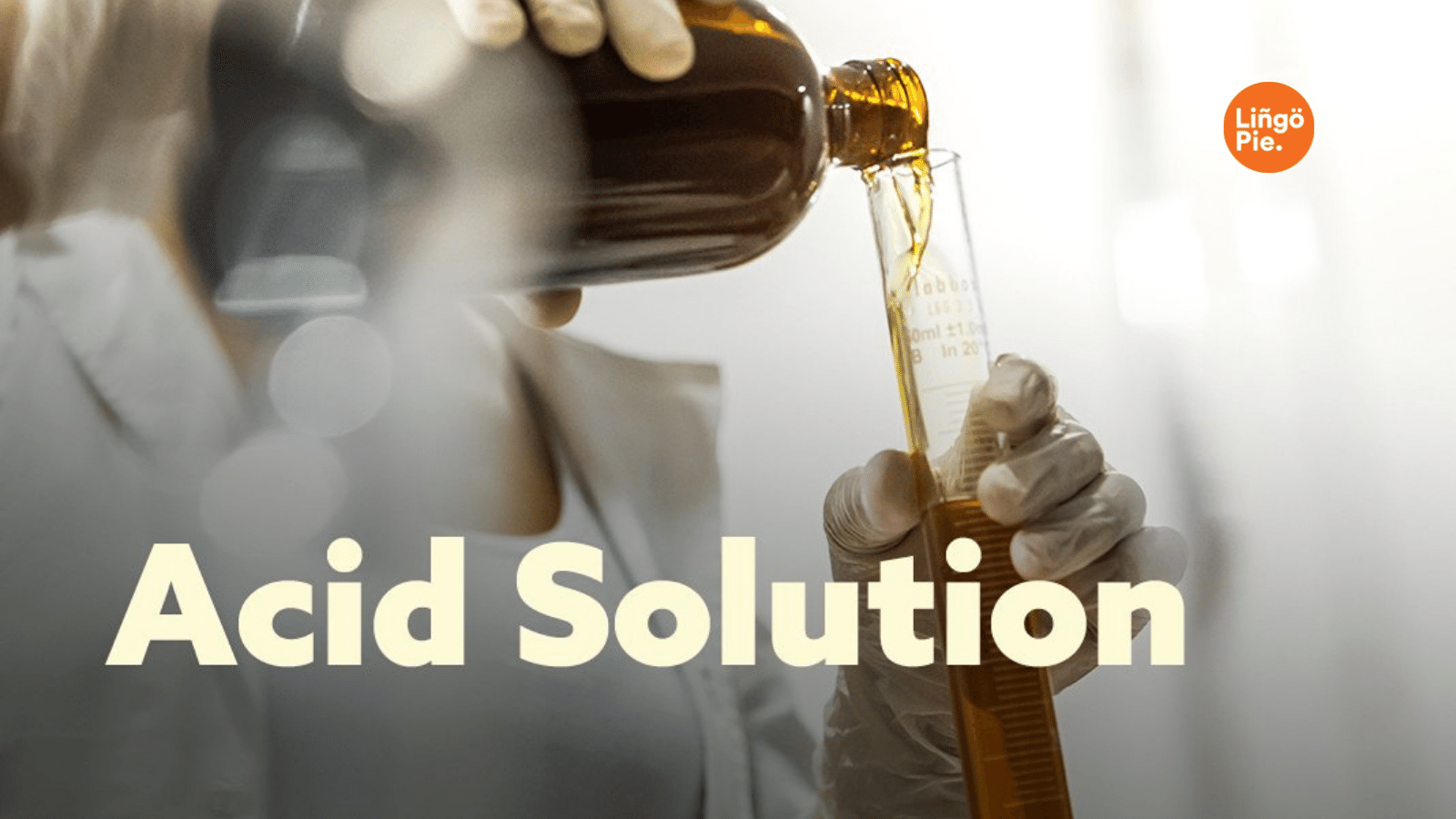 WHAT IT'S ABOUT
💡
If you're worried about plot spoilers then look away now…
Acid Solution follows three young students, who are left alone in a classroom when their teacher goes away on a business trip. As their boredom begins to emerge, they decide to take a visit to the science lab.
Here, they combine acid solutions with a mysterious liquid and inadvertently create an uncommon serum.
The serum in question starts a zombie epidemic among the students that are still in the school. The question is, will any of them get out alive? Watch it on Lingopie to find out!
WHAT YOU'LL LEARN
By watching this short film in Korean, you will learn school and education-related vocabulary, as well as some science-related terms. You can also expect to learn vocabulary typical of the zombie and sci-fi genres.
The actors in this Korean film speak quite slowly, which makes it easier for Korean beginners to understand what is being said. Acid Solution also provides an insight into how Korean children speak and relate to each other.
Combined with the instant translation and subtitle features, you'll surely develop your Korean skills effectively by watching Acid Solution.
Lingopie Korean: What to Expect
Now, let's take a look at some of the shows that you can expect to find through Lingopie Korean.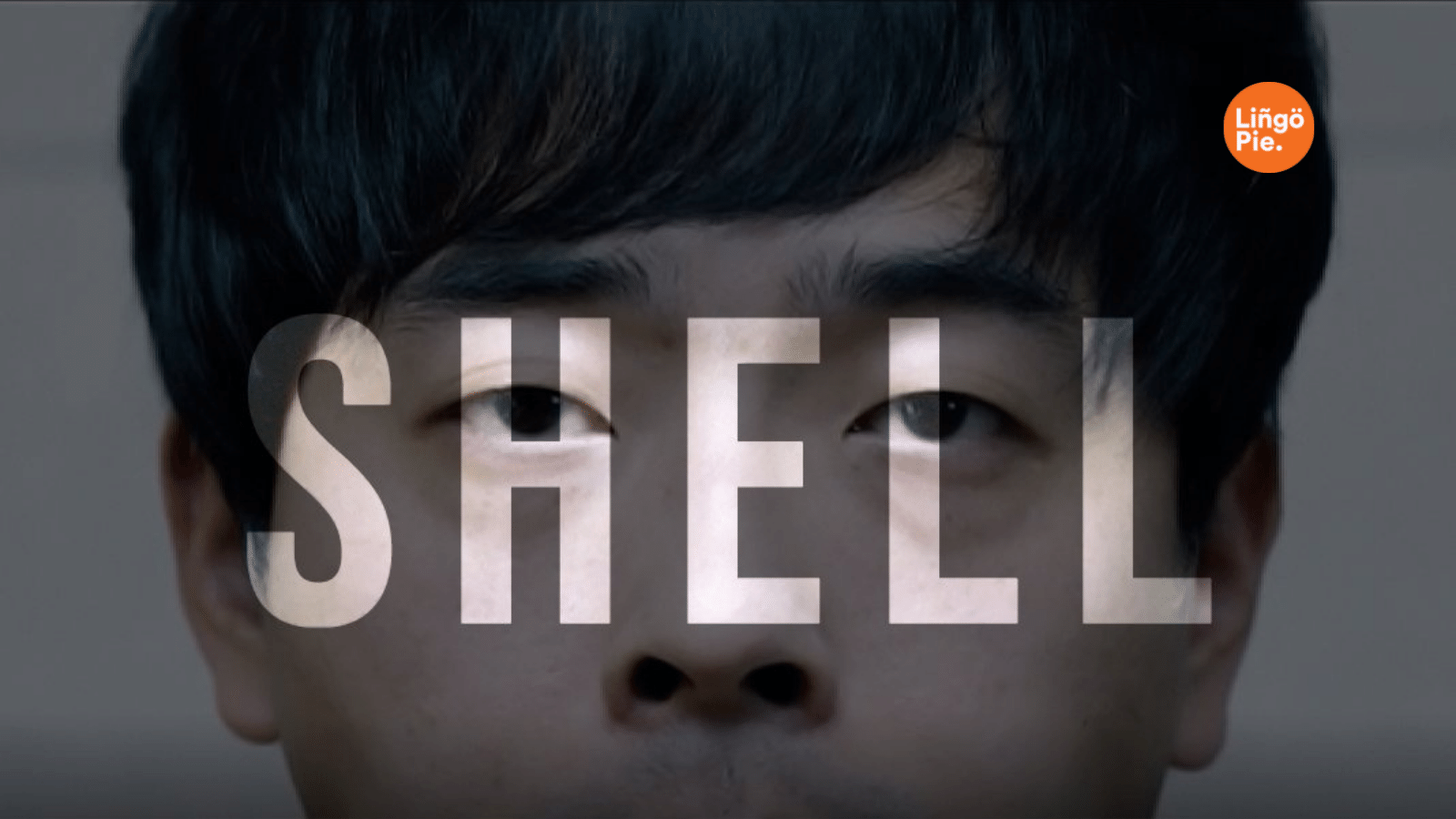 Lingopie Japanese: Where to Start
So, where do you start on Lingopie Japanese? Take a look at the content you can binge to boost your Japanese language skills.
Go Around the Trees (beginner, documentary, family, independent)
Go Around the Trees is an independent short documentary for Japanese beginners. It's a family-oriented piece, with a beautiful soundtrack and exquisite cinematography.
With its intrinsic calmness, it evokes feelings of peace and tranquillity.
WHAT IT'S ABOUT
By exploring her hometown of Amakusa, Japan, Iwashita Kanako dives deep into the interconnectedness between people and their encompassing natural environment.
💡
This piece touches upon the subjects of nature, tradition, and the local Japanese culture of Amakusa, while shedding light on the connection to roots and ancestry.
Starting with her own father, Iwashita Kanako interviews several inhabitants of the town and listens to their stories. By doing so, she is able to better understand the relationship of intimacy and respect that the locals have with the forest and the elements that surround them.
The stunning landscapes in the film will certainly enhance your Japanese language learning journey and ignite within you the urge to visit Japan.
WHAT YOU'LL LEARN
In this Japanese documentary, you will be exposed to basic vocabulary, such as how to introduce yourself. You'll also learn how to describe certain raw materials and sensations.
This short documentary also brings forth some construction terms, specifically related to wood and carpentry, as well as the whole process that trees undergo in order to be built into houses. This includes both the production process and the natural process involved.
Its slow-paced narration makes it very suitable for beginner Japanese learners, who will be able to follow the story and connect what they hear to what they read in an effective manner.
Viewers will learn about Japanese culture in this breathtaking and touching documentary.
Nishikan (beginner, drama, movie)
This black and white movie is named after one of the eight wards of Niigata City, which is located in the Niigata Prefecture in the Hokuriku region in Japan.
Classified as a drama, this profound movie is also suitable for beginners.
With its edgy, and at times emotional atmosphere, the movie is both intriguing, authentic, and deep. In addition, the soundtrack is beautifully intertwined with the imagery and story.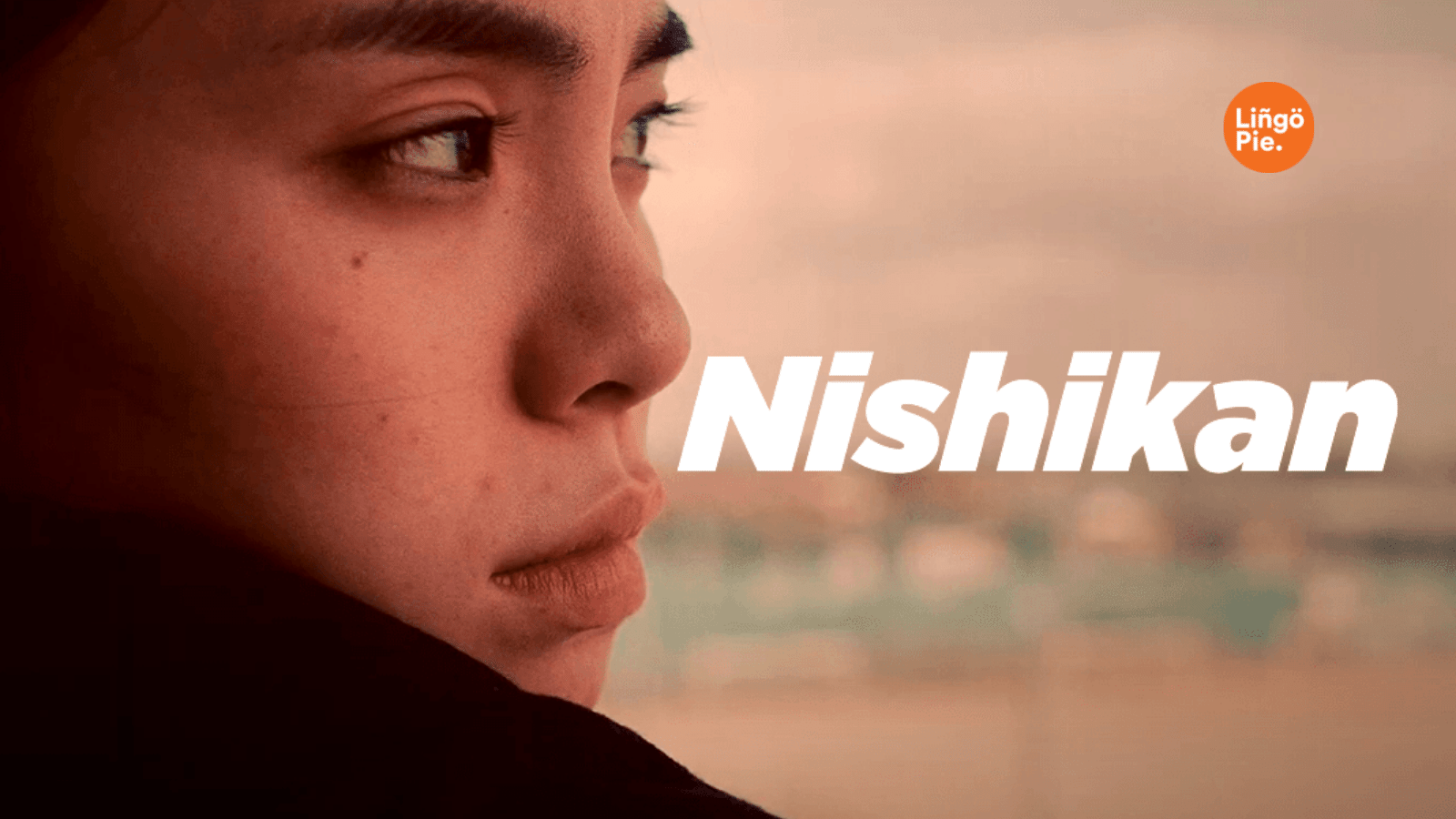 WHAT'S IT ABOUT
The plot follows a 20-year-old biker, So-Cho, who seems unable to find purpose in life and ends up in Nishikan without any material resources. He's taken in by a rural man, a farmer called Kakaoji, who had previously neglected his daughter.
💡
This man's daughter, Ayaka, had left home for Tokyo ashamed of her origins but ended up losing her way in the big city life.
Back in the tiny rural town of Nishikan in Japan, the warm encounter between the estranged father and child takes place. Their long-held misgivings are dispelled and they find each other once again.
This is the story of transformation, precious relationships regained and hearts healed. By watching this short Japanese film, you will connect with the true heart of Japan.
WHAT YOU'LL LEARN
In "Nikishan" you'll learn vocabulary about family and interpersonal relationships. The narration in the first person at the beginning of the movie will also teach you how to introduce and describe yourself and your interests.
Moreover, become immersed in Japanese culture and familiarize yourself with how to express hopes, dreams, and goals. This will also include some vocabulary about different professions, city and rural life, and varied activities.
By delving into the fictional realm of this beautiful movie, you can also expect to ask yourself questions about existence, and how to find one's path in life.
Lingopie Japanese: What to Expect
(Anime.)
Here are some of the shows that you can expect to find through Lingopie Japanese.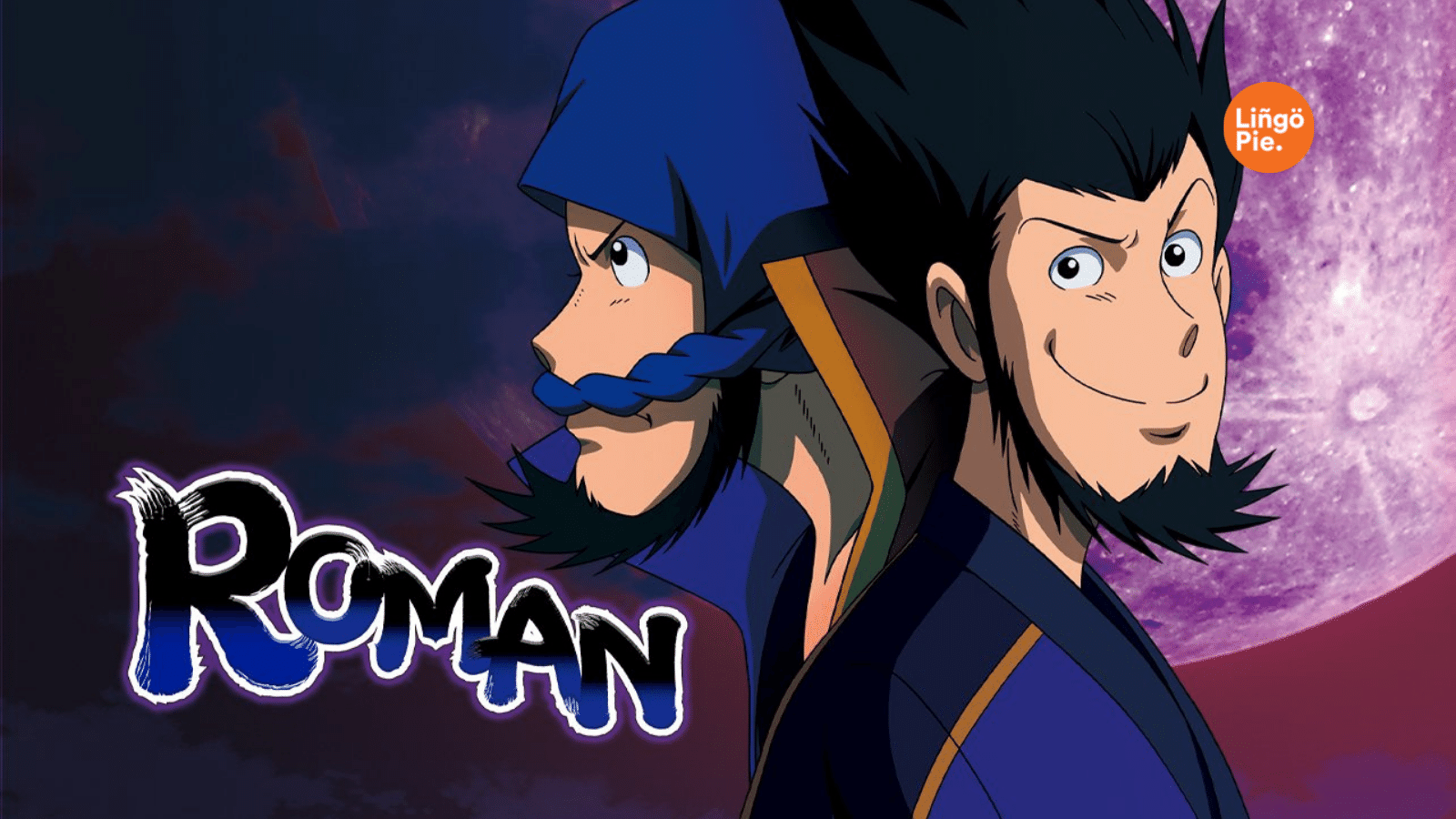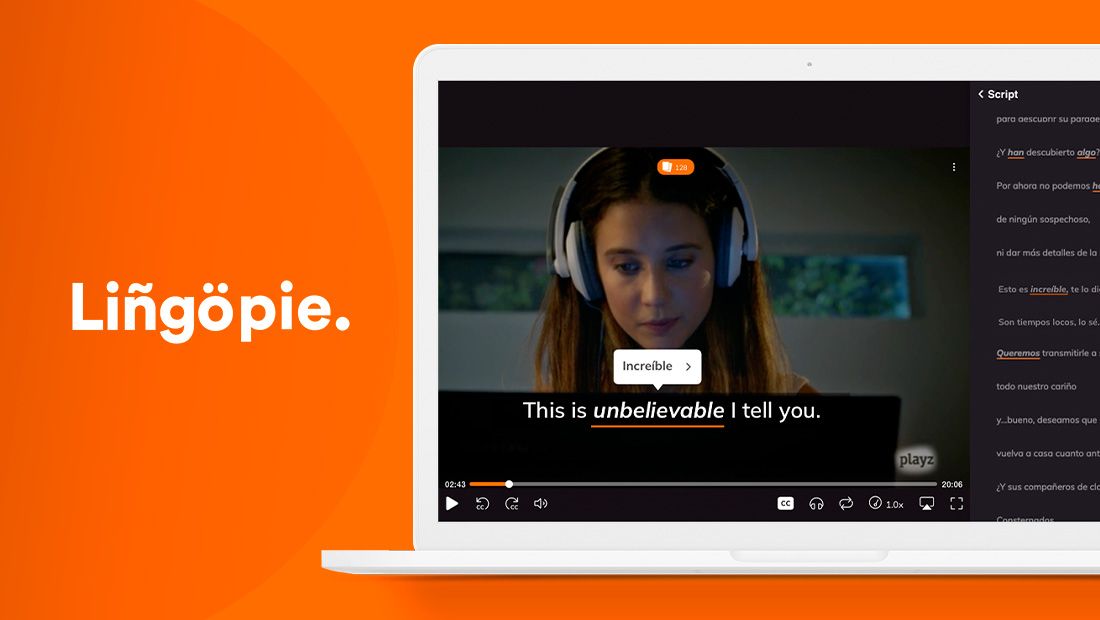 Learn Japanese and Korean with Lingopie
Whether you've always been interested in learning a language with an alphabet different from your own, or you're just fascinated by aspects of Asian culture, now is your chance to immerse yourself in the world of Japanese and Korean.
Gone are the days of academic textbooks and grammar tables; learning Japanese and Korean need not be an arduous and daunting journey.
With the help of the captivating content available on the Lingopie platform, you'll enhance your language skills while becoming acquainted with art, language, and culture.
Why not make use of the numerous features at your disposal on Lingopie and take the next step towards Japanese or Korean fluency?