---
TL;DR: Summer is almost here. If "almost" doesn't feel good enough, some of Lingopie's shows can help you move the clock forward. Explore an antique Spanish beach town, witness an ambitious heist at one of Colombia's best beaches, and take a few minutes to meditate around the continent – all to keep you motivated to learn Spanish over the summer!
---
As we finally turn another page in our calendars, most of us are a little bit impatient to leave a very dark winter behind. By now, skies are blue again throughout the Northern hemisphere, but most of us haven't really been able to embrace our summer schedule yet.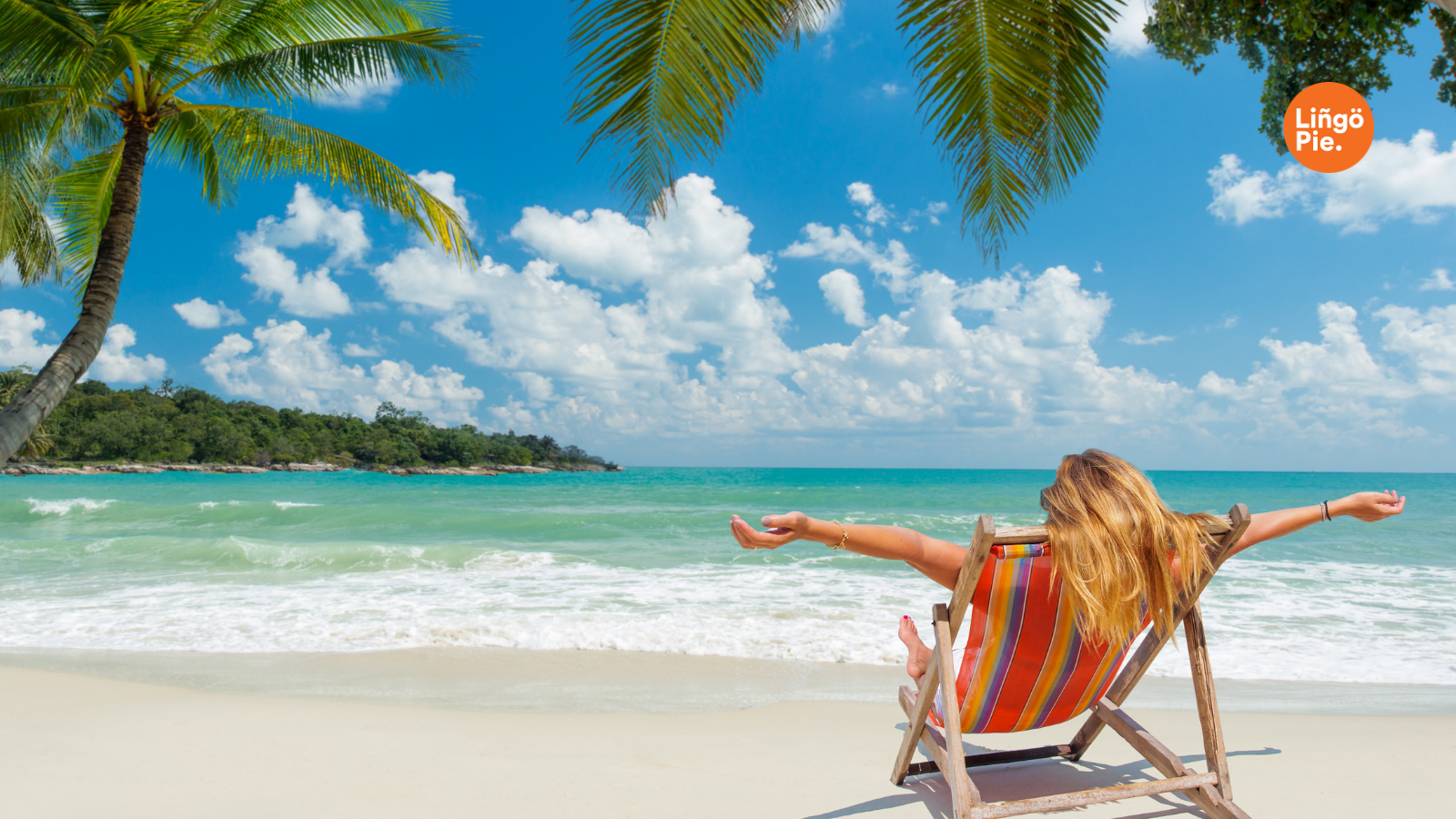 There are definite advantages of learning a foreign language abroad, but you don't need to wait until the school year is completely out to dust off Summer You. At the very least, you can start planning and envisioning your next destination – and if that's going to be in a Spanish-speaking beach, then you should also have the word for sunglasses at the tip of your tongue.
So where can you find a good collection of summer landscapes, an inside look at the people who are already there, and the chance to learn some Spanish? The answer lies in any of the shows below.
#1 - Made in Cartagena
About the series:
Originally released in 2014 as Bazurto, this telenovela combines many of the intrigue and romance subplots that define its genre.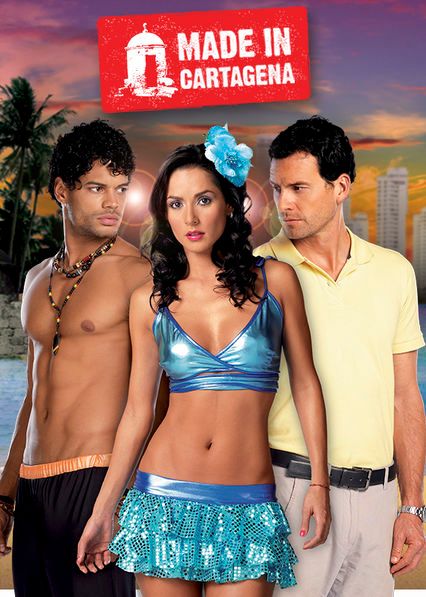 Harvey Noriega is a criminal mastermind in his native Cartagena who is planning a daring heist: to steal the Santa Helena, a piece of underwater treasure that is now being kept in a bank vault.
However, in Latin America, the ruling classes don't always wait around for law enforcement to defend themselves. The heist ends up getting Harvey's son killed, setting off a bloody feud that will be resolved while the city hosts an international dancing competition.
About the setting:
Cartagena de Indias is one of the most picturesque cities in Colombia. Located in the department of Bolivar, close to the Venezuelan border, this city opens straight into the most Caribbean-looking part of the Atlantic Ocean.
The city's tropical weather and small size merge well with its white stone-based colonial architecture. In addition to myriads of picture-worthy corners, this city also offers a couple of colonial castles and a nearby nature reserve.
#2 - La Memoria del Agua (The Memory of Water)
About the series:
In 1927, Spanish beach resorts weren't the party centres that they are nowadays. Back then, Madrid's upper classes left the city every year for a "change of airs", and sought refuge in luxurious spas. The goals were to exercise, relax, and to have a chance to be see by their neighbors.
So maybe things haven't changed so much, huh?
The beach town of La Isabela is about to get too strong a spotlight: the Minister of Interior has announced an upcoming visit. However, there is now blood coming out from one of their therapeutic pools. Meanwhile, Amada Montemayor, who is to inherit the spa son, is caught between the local restrictive customs and the ideals she learn while in Switzerland.
About the setting:
Although Spanish social mores from the 1920s are almost unrecognizable today, the countryside surrounding the Guadiela river still offers much of the same beauty. The La Isabela spa, shown in this series, is largely inspired on a real-life royal bathhouse that has now been abandoned.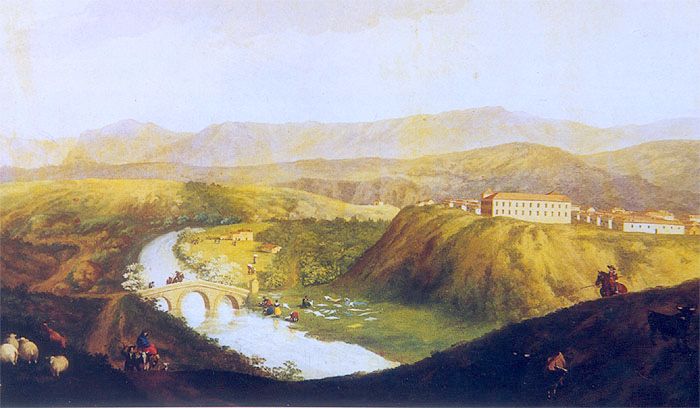 Located in the sunny hills of the Guadalajara Province, just east of Madrid,  the region now offers a combination of more modern luxury spas and rustic lodgings – the kind where you can still come to disconnect from everything.
#3 - Yoga in Easy Spanish
About the series
This short Argentinian miniseries keeps its language simple and its scenery relaxing. After all, this series was designed to take its viewers into a calm place. On the first episode, the host Melina begins with the basic tenets behind mindfulness and meditation.
She then moves onto the meaning of key terms used in yoga, and more detailed instructions on how to relax specific joints or to master more complex poses. As the physical demands increase, so will your chances to learn Spanish over the summer.
About the setting
On each episode, Melina takes her practice where it belongs: outdoors, where she can feel the sand beneath her toes and the fresh air all around it.
This means that it's a different beach or lake shore on each episode. But you'll have to watch it to find out where!
#4 - Indomable X Naturaleza
About the Series
In this series, Arturo Islas sets out to show that he clearly loves animals as much as he hates safety. To accomplish this, he explores Central America in search of its weirdest animals. Very few of them are traditionally cuddly, but they all deserve an effort to get to know them – even the snakes in episode 3.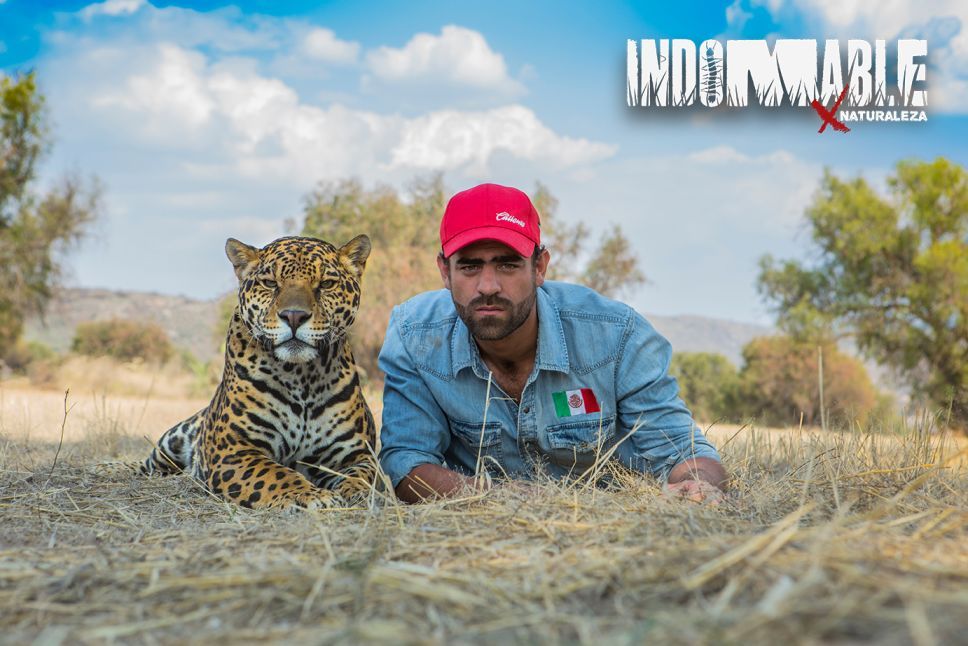 About the setting
Each episode of Indomable por Naturaleza takes you to a different beach or natural reserve around Mexico. So you will get to see a little bit of the Riviera Maya, a bit of the Southern Jungle, and even the occasional cave system. If you need something to point you towards unorthodox destinations around Mexico, this is the series to watch.
---
Wondering How to Learn a Language over the Summer?
That will be up to you and how you want your summer to be! So have you chosen your favorite destination yet? Have you recruited your travel companion? Either way, it all starts by joining Lingopie. Our science-backed method helps you learn a new language without even realizing it, just doing what you were going to do anyway – watching some Spanish TV.