---
Ever wondered how other countries deal with unfriendly competition? Turns out that if you blend a forbidden romance, a business rivalry, and some good old South American passion, then the answer will be: with a bit of murder and a very bingeable web series.
If you have nothing planned for you next Spanish lesson, try watching "Guerra de Cervezas" (Beer Wars). This independent Argentinian sitcom consist of just 10 short and unapologetically outrageous episodes.
Beer, Family, and Ambition: What Is "Guerra de Cervezas" All About?
Guerra de Cervezas features the escalating rivalry between two rival microbreweries in a less-than-fashionable Buenos Aires neighborhood.
On one side, you have the all-girls team between Mishigata, a new, hip microbrewery that has just opened its doors. Ligia, Melissa, Anita, and Natalia want to open the kind of place where the beer menu assumes you know the difference between IPA and Red Lager, and where the warm wooden accents showcase indie cat cartoons and vintage accessories.
On the opposing corner – and literally, on the opposite end of the street – lies the Krause family brewery. This is an aged hole-in-the-wall bar hiding on a second floor, where the Krause family has been selling a single, superb beer for decades. At first glance, the entrepreneurs from Mishigata have nothing to fear from the Krause family, as they are clearly catering for a completely different audience.
There's just one problem for Mishigata: the Krause beer is just better. They produce all their beer using a secret family recipe perfected by their now-late family patriarch. The Krause are not interested in peaceful coexistence either: furious at the inexperienced newcomers, the elderly widow Mrs Krause challenges the Mishigata's owners to prove that they are the best brewery by winning a local competition, the "Beer Wars".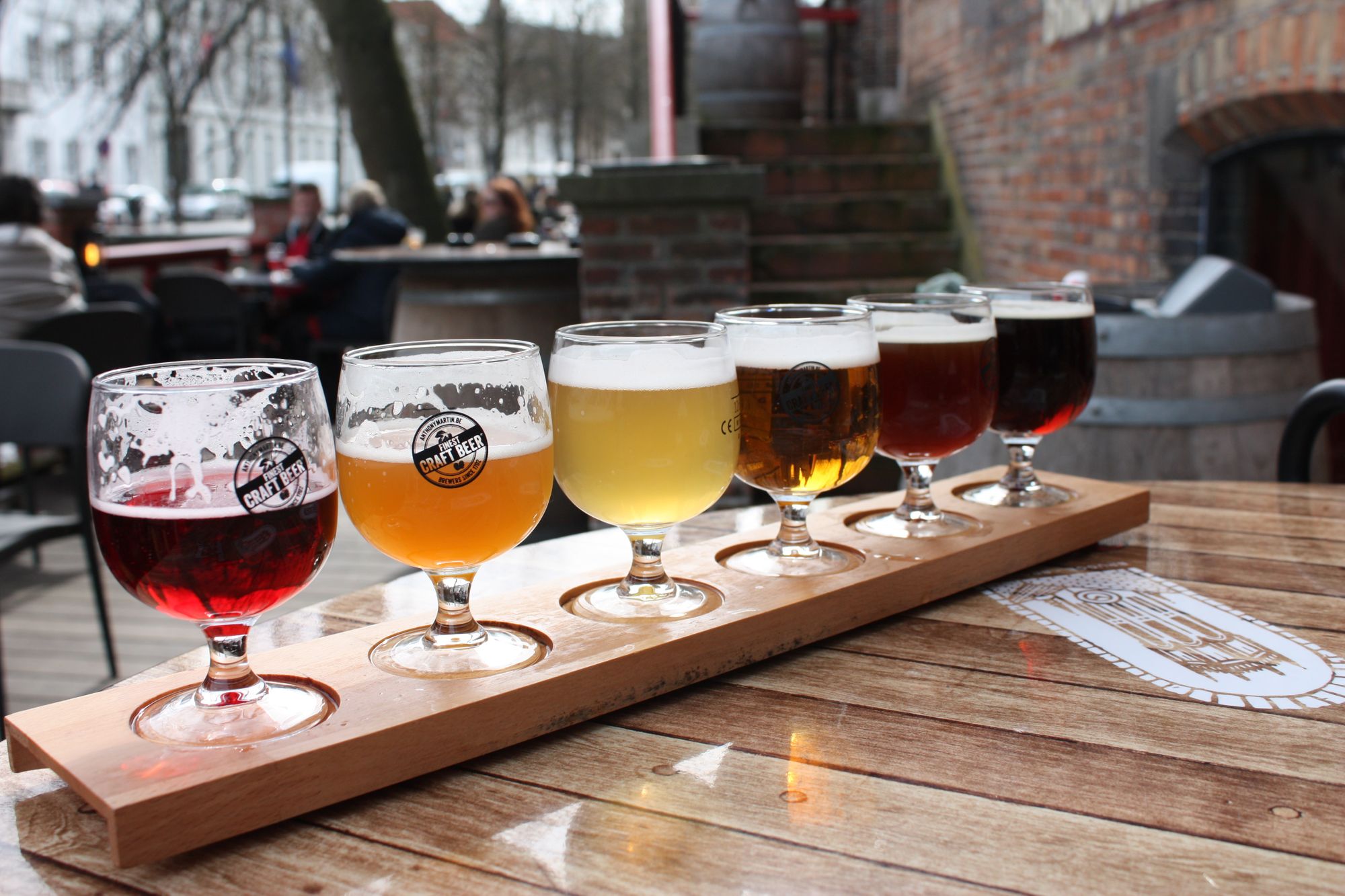 So far, we just have the makings of a light-hearted comedy of errors, showcasing some good old generational stereotypes. And although Guerra de Cervezas definitely doesn't take itself too seriously, it also doesn't shy away from exponentially complicating the plot.
Turns out, old Grandpa Krause's recipe is not as easy to replicate, and the young Fabian doesn't have what it takes to keep the old quality alive. Instead, he entangles himself in a steamy romance with Natalia. Meanwhile, the cold and calculating Ligia has no problem engaging in increasingly ruthless (and terribly ill-planned) plots in order to win the competition.
So how far would you be willing to go to win a local, low-key beer contest? Would you stalk or try to seduce a potential juror? Hire a hitman to raid the opposing team's house? Threaten to beat up the competition's boyfriend? Apparently, if you are defending your faction's hoppy honour, there is no reason to stop there.
Why Should You Watch Guerra de Cervezas This Week?
First and foremost, because it's hilarious. You won't have to think much or waste extra energy gathering hidden evidence or analyzing a novel's worth of hints. This is more like the kind of sitcom that you can come home to after a hard day of Zooming with your boss, and simply disconnect knowing that there are people out there with more ridiculous lives than yours.
The cast of "Guerra de Cervezas" is made up of relatively unknown, but highly-trained Argentinian actors. They speak clearly enough for an intermediate learner to be able to follow all the action (especially with our special double subtitles). Still, the series includes quite a bit of Argentinian slang, coupled with their characteristic "singed" accent and that weird way they have to use the second person.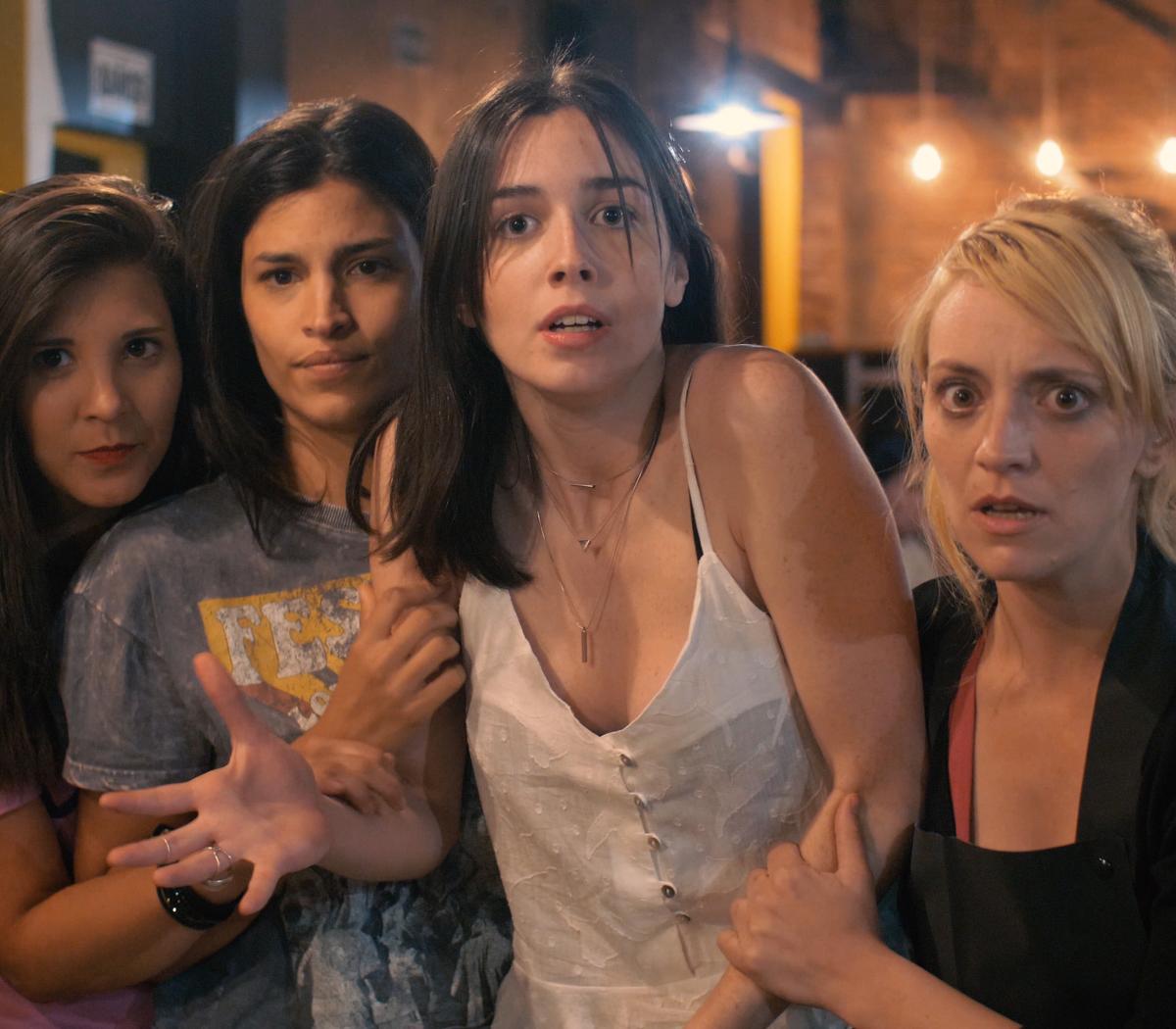 Special kudos go to the city of Buenos Aires itself, which often feels like an additional character in the plot. This is not the glitzy historical downtown, or the Palermo neighbourhood that most tour guides will take you too. The action occurs on a living, breathing, part of Buenos Aires, where the conflict between gentrification and tradition can break businesses and people's sanity alike.
Finally, "Guerra de Cervezas" is not just a great way to practice Spanish with TV – it also offers you a glimpse at Argentinian stereotypes and tropes. In many ways, their old Boomers vs Millenials conflict plays a lot like the U.S., just not quite. And since this series initially premiered in late 2019, just a couple of months before we all kissed bars goodbye, it shows a version of Argentinian bar culture that hasn't had time to change.
Plus, it's funny!
This is a good show for:
People with an Intermediate to Upper Intermediate level of Spanish
Those looking for a good laugh
People planning a trip to Buenos Aires
Anyone who has had it with pretentious beer culture
Anyone who loved Orange is the New Black or Weeds
This may not be the best show for you if:
Your Spanish is as basic as Ligia's outfits
You can't deal with parody
You prefer your murders to be dark and gritty – in which case, can we recommend "La Olla del Diablo" instead?
So get ready for today's lesson in Spanish funny. At Lingopie, we believe that learning a new language should be fun, not about boring verb lists. Our wide selection of Spanish-language TV series and movies will help you improve your vocabulary without even realizing it. Why not give it a try?
---
Subscribe
Join the newsletter to get the latest updates.
---
---